One of the most volatile zones today apart from the 38th parallel between the North-South Korea is the India-Pakistan border. With attacks and counter-attacks being reported almost every day, the threat of full-fledged war between the two largest nations in the South Asian region cannot be overlooked. Although last time both the countries were at war was in 1999 but the recent decision of the Indian Government on State of Jammu and Kashmir has increased tensions between the two countries. As a result of this rivalry, both the governments have been trying to feed their people with their own narratives and hence it becomes important to ascertain what can be the way out of the age-old conflict between the two nations. While India and Pakistan both are members of various international organizations like UN, WTO, IMF, etc. as well as regional organizations like SAARC, SCO, etc., none of these forums have ever come even an inch closer to resolution of the dispute between the two. Most recently with the decision of India to revoke Article 370, Pakistan has retaliated with the suspension of trade ties with India. The current bilateral trade between the two countries accounts for only a mere 2.1 bn $ and as it only forms 0.83% of total trade between the two countries hence both the countries have nothing to lose in the discourse. This article analyses how trade can ensure regional stability among two major players of the South Asian region.
While trade could have been a measure to ensure harmony between any conflicting nations, yet the first retaliatory measure that countries opt for is to cut off bilateral trade with each other in order to show their resentment over a policy. Although such instances have decreased in number since the formation of World Trade Organization (WTO), yet they cannot be altogether ruled out. At this stage,it is equally important to understand that since the formation of WTO, the world has not seen major wars as it was understood in its traditional meaning as a war between nations. One can equally not neglect the rise of belligerency and insurgency often supported by foreign institutions. Still, one of the credits that cannot be taken away from WTO is that it has ensured that the countries which have higher volume of bilateral trade often prefer peace over war, despite the odds. This claim is not without merit. History is a great educator. A brief comparison before the formation of General Agreement on Tariffs and Trade (GATT) and after the formation of GATT would prove it. The GATT was negotiated between countries in 1948. It was one of the founding pillars on which our modern-day WTO is based.
The countries came to an agreement where they fixed a range for tariffs or bound rate beyond which the tariffs cannot be imposed on import of goods. This mechanism ensures certainty in tariff rates which prevents the countries to turn into protectionist regimes. It would not be wrong to say that the first idea of globalization pursued by international community was not freedom of movement of people but the freedom of movement of goods and services. Prior to GATT, during the early 1930s, also known as the period of the Great Depression, lack of such an affirmation in form of GATT and the consequent fear that imports would throw more people out of work led governments to raise their trade barriers, thus creating a vicious cycle of retaliation. As a result, the world economy shattered, eventually contributing to the outbreak of World War II. Such a protectionist approach with no such affirmation as we find in GATT can easily lead us to a situation where everyone loses. However, a deeper analysis in the post-World War II period would establish that the recovery of Western European nations from the aftermath of the war was much quicker as compared to the Eastern European nations.
The effect was such that most of the western European nations today are part of a customs union with free movement of goods as well as of people. Even the Soviet Union (USSR), which opposed the idea of market economy before its disintegration showed interest in becoming a member of GATT in 1986. Several letters and correspondence between GATT members and USSR prove this point. Much later after its disintegration, during 2000s most of the newly formed nations acceded to the GATT with Russia ultimately joining the WTO in 2008. What was realised much later in form of European Union (EU)found its place in the writings of French Philosopher Montesquieu and Italian Economist Pareto. Montesquieu, in 1748,quoted, peace is a natural effect of commerce. Pareto argued in 1889 that customs union can help to achieve peace between European nations. None of these claims have been proven wrong. Since the formation of EU, none of the surveys have ever claimed of Europe being the centre for next major war between nations. It can be equally argued that this has been made possible because now the focus of nations has shifted from acquiring territories to improving their respective economies. Yet, the importance of economics behind a war cannot be totally neglected. Going by the report of UNICEF conducted by M Humphreys of Harvard University in 2003 came to a similar conclusion stating, countries which trade with each other are less likely to fight each other. He illustrates his argument with how most of the leftist scholars have yet not come out of the mercantilism hangover as the modern trade regime is not based on mercantilism which believed that imports per se are bad for any country.
Another recent example can be seen in the shift that UNDP's Sustainable Development Goals (SDGs) have brought in contrast to Millennium Development Goals (MDGs). The interlinkage between the idea of development and conflict which was missing in MDGs find their place, and rightly so, in the SDGs. Even the ASEAN which today has become a successful economic bloc was formed with the intention of stopping the spread of communist ideas in the region. Since 1990s the organization has remained an important voice in nearly all the economic platforms. Even scholars from all around the world have supported similar idea.Daniel Griswold, examined the idea that whether free and open markets promote human rights and democracy. He observed, "Economic liberalization provides a counterweight to governmental power and creates space for civil society. The faster growth and greater wealth that accompany trade promote democracy by creating an economically independent and political aware middle class. A sizeable middle class means that more citizens can afford to be educated and take an interest in public affairs. They can afford cell phones, Internet access, and satellite TV. As citizens acquire assets and establish businesses and careers in the private sector, they prefer the continuity and evolutionary reform of a democratic system to the sharp turns and occasional revolutions of more authoritarian systems. People who are allowed to successfully manage their daily economic lives in a relatively free market come to expect and demand more freedom in the political and social realm."
Turning to the question in context, i.e. South Asia, especially India and Pakistan, this is probably not the first time that someone has come up with the idea of trade as a means to ensure peace and stability in the region. In one of his recent articles,Dr. Ranjan, Professor at South Asian University, argues "The people of South Asia surely deserve a prosperous and a peaceful future. The onus is on the leadership of the two biggest countries in the region to deliver. While solving difficult political questions will undoubtedly take time, it won't be a bad idea to start working towards creating an atmosphere where even difficult questions can be resolved. Increasing bilateral trade can be one such step towards creating such a positive atmosphere."
In a study published by Woodrow Wilson International Centre, "trade relation between India and Pakistan have often blossomed even while political relations wilted. In 1948–49, 56 percent of Pakistan's exports were sent to India. For the next several years—a period of tense political relations—India was Pakistan's largest trading partner. Between 1947 and 1965, the two nations entered into 14 bilateral agreements related to trade facilitation."
In a recent report by World Bank, the potential of trade between the two nations is a whooping 37 bn $. However, in reality it is at 2.4 bn $ which is insignificant for both the countries. The informal trade between the countries stands much higher at 4 bn $, which is routed through UAE. With regards to the Most Favoured Nation (MFN) clause, India granted MFN to Pakistan in 1996 and withdrew it post Pulwama attacks in 2019. Pakistan has yet not reciprocated the same. It is however quite strange that none of the successive governments in India has ever brought the issue to the WTO against Pakistan's non-compliance of MFN obligations. Even under the regional trade arrangements like South Asian Free Trade Agreement (SAFTA), Pakistan maintains a negative list of over 1200 products which it doesn't import from India. Apart from these tariff measures there are other non-tariff reasons such as port restrictions prevailing between both the countries which further narrows down the scope of increased trade. The other logistical reasons include the transport restrictions through Wagah Border, where none of the transport vehicles are allowed to move out of the border zone and have to unload their cargo.
The condition worsened post article 370 amendment, when Pakistan decided to suspend all trade ties with India. Although none of the decisions taken by either of the governments ever impacted their respective economies, yet retaliatory measures undertaken by both the countries with respect to not granting or withdrawal of MFN or even suspension of trade cannot be justified if brought before the dispute settlement body of WTO. A measure which goes against the principles enunciated under the WTO agreements is only allowedin cases when they either fall under the category of General Exceptions or National Security Exception. However, a prima facie observation of all the measures ever undertaken by either of the governments shows that none of these qualify either under the general exceptions or national security exception.
The problems pertaining to the conflict between the two nations is not merely political but also dependent upon the perception of ordinary people. Recent survey by Pew Research Centre found that 76 percent of Indians viewed Pakistan as a serious threat and 61 percent of Pakistanis viewed India as a threat, more than 55 percent who viewed Taliban as a threat. Another survey by Pulse Consultant in 2017 found 95 percent of Pakistanis designating India as the worst enemy. This narrative has further been deepened by the media houses in both the countries who often during debates promote the hatred. This public perception depends a lot on the population and what narrative they read and follow. As the median population in both these countries is around 24-28, most of them have not witnessed the horrific impact of either the 1965 war or the 1971 war between the two nations. To change this perception, free trade can be one of the ways. With freer trade in place, it is not only the products which cross borders, but also the ideas and other forms of expressions in form of magazines, news etc. It might not be as effective as educating and spreading awareness among people, yet when the political class of both the countries is occupied with bashing each other at international forums, this can be a good start.
Overall, with such a trade potential between the two nations it is imperative for the governments of both the countries to ensure that their trade policy should be separated from other policies. One suggested method as Raj Bhala, a trade expert, explains can be in form of use of clause 11 of Article XXIV of GATT which deals with the concept of regional trading arrangements. As prior to partition, the entire Indian subcontinent was seen as a single customs territory, the clause provides that the provisions of this Agreement shall not prevent the two countries from entering into special arrangements with respect to the trade between them, pending the establishment of their mutual trade relations on a definitive basis.As it is quite clear from the text of the provision, if India and Pakistan make use of this provision grant of any bilateral preferences between them will not be considered as a violation of any principle of WTO. Unfortunately, as Dr. Ranjan remarks, this has become a forgotten rule.
The countries can ensure better trading network by removing impediments to trade such as trade infrastructure and logistics, changes in their visa policy, easing cross border financial transactions etc. As Zareen F Naqvi, Director of Institutional Research at University of Fraser Valley, Canada, argues in his article, "both India and Pakistan need to tackle their restrictive visa regimes. A number of issues related to trade infrastructure and logistics can be done unilaterally such as the initiation of Electronic Data Interchange (EDI), more efficient customs processing at land border crossings, setting up or upgrading and warehousing, testing and security facilities, and setting up bank branches to ease financial transactions on both sides of the border."
As already proven above through various researches and surveys, trade has the potential to provide political stability to any volatile region. With continuous threat of full-fledged war lurking on both the nations, economic development cannot be ensured as most of the times these countries tend to focus on their military needs. Human development in both these countries still remains low on the HDI index. Today, the future of around 2 billion people in the world rests on few politicians in both these countries. The improvement in standards of living, poverty, employment, etc. rest a lot on the political willingness of the countries. It is the need of the hour to ensure that the two nuclear capable countries should not involve in a full-fledged war with each other as it would lead to a major catastrophe. The economic development of Singapore, Hong Kong, South Korea and Taiwan do show us a path which follows the same narrative of freer trade between nations. Both these nations have to realise that trade ensures the active involvement of manufactures involved in export, civil societies and middle class in foreign relations. Once that is achieved, it would not be easy for any government to go for a fur fledged war as it is peace which ensures that the interests of these sections of the society are preserved.
Covid-19 Create more Challenges for Industrial Special Economic Zones (SEZ) in Pakistan
China Pakistan economic corridor CPEC is biggest achievement and effective agreement between Pakistan and china. CPEC is refereed as innovative project also a big achievement for Pakistan and also a beneficial for china. There are many Special economic zones developing in Pakistan but Nowadays, Covid-19 is increasing rapidly in Pakistan. Extremely a very bad situation of Pakistan economy as well as global economy due to this pandemic situation. Corona virus effects many business and major Flagship project CPEC development due to shortage of workers.
During CPEC developing there are many internal or external challenges between china and Pakistan towards CPEC project and industrial zones other than corona virus. The route is 2000 km long starts from Kashgar (North western china) to Pakistan Gwadar. This route have many various economic industrial zones, energy plants, infrastructure routes and cable connections. They proposed 37 economic zones in Pakistan but only 9 economic zones are prioritized to be established.
This all development and innovation is will highly effective for economic steadiness but there are some many challenges faced by china and Pakistan between CPEC project such as energy shortage and infrastructure projects. The future expectation of both countries are very big in count in case of development and innovation. Pakistan is also importing innovation from china with a help of various projects. CPEC is game challenger project for Pakistani and its project worth is $64 Billion. CPEC is overcoming challenges for making more innovating Corridor between Pakistan and china.
Pakistanis is still under develop country and seeking more innovation from china through China Pakistan economic corridor (CPEC). CPEC is a great opportunity for Pakistan to enhance the economy development in a right way and boost the infrastructure and energy sector. CPEC is a part of (One Belt One Road) OBOR the global project of XI JIMPING. CPEC helps to china to trade with global regions of east and west routes.
As we all know CPEC is an innovative Project between China Pakistan, firstly I have figure out issues between CPEC project, actual need of development, Project orientation, unemployment, education sector, water shortage, energy issues, development projects such as energy and infrastructure and direct and indirect pressure from US. There are some other development challenges faced by china, they are not listed yet likewise in Gwadar infrastructure
The status of china economy is very popular in Asia as well as whole world. China has the established economy like the US, according to the various researches china would overtake US to be most famous economy in the next some years. China main focus on technological innovation in Pakistan while developing CPEC so with the help of innovation Pakistan will adopt many innovation from china.
The energy projects as whole will addition 10440 megawatts to maintain the capacity. Estimated cost will be $ 15.5 billion for electricity generation. In second round, another megawatt about 6600 added in project to generate more electricity and it cost around $ 18.3 Billion. After completion of all energy projects energy generation will be boost up compared with previous electricity generation. This production boost economic growth has strong relationship and for better production as well as economy.
Infrastructure projects are very important for Pakistan and china off course to maintain trade and routes to kashgar to Gwadar and other Asian countries as well. Big infrastructural projects are proposed and are in advancement which will add around 3000 Kilometers to the current street combined with the railroad lines along the course. We will get the "National network" which incorporates the availability among nodal urban areas (Peshawar, Islamabad, Hyderabad, Karachi, Gwadar, Sakkar, Quetta, Lahore and Faisalabad), provincial urban Mergers and it'll additionally make the new urban zones. While "Provincial Connectivity" is comprised on CAREC, Gulf States, Afghanistan and Iran. These undertakings will be finished with an assumed expense of US $ 10 billion.
CPEC gives a number of possibilities, the primary of which economic development. The large influx of investments will work as a strong monetary incentive for Pakistan's government and social sectors to encourage business to enhance the foreign investment in Pakistan with the help of economic development, that allows you to now not only benefit Chinese traders engaged in CPEC, however will also gain all foreign investors in Pakistan, for example Russia and united states. Improvement in industry sector also create more employment for people. It also reduce the financial burden and social threats.
CPEC is association numerous locales and could add to the further integration of South Asia. The center rationale of CPEC is to development framework to encourage interconnectivity. Many countries and area get advantage from it. The venture is required to interface numerous nations China, Pakistan, Afghanistan Iran, and Central Asian nations together, incorporating a market of two billion individuals and balancing out the district. CPEC will enable South Asia to appreciate the full advantages of district wide exchange, extending from Iran to China.
China is one of the biggest economy and also has beaten US in many things even facing corona virus pandemic conditions but he will beat completely after some years so due to this there are many security threats to china projects like CPEC and Belt and Road Initiative (BRI). Security threat is for both countries, especially Pakistan have many threats due to terrorism, extremism, political parties, Tareek-e-Taliban, Baluchistan liberation Project (BLP) Laskhkar-e-Tayeeba, corruptions, Gwadar and other militants. All these parties and international forces are creating issue to stop this mega project CPEC. They basically don't want to promote development in Pakistan. Hopefully China will overcome this issue with the help of Pakistan's cooperation.
Building Back Better: The new normal development path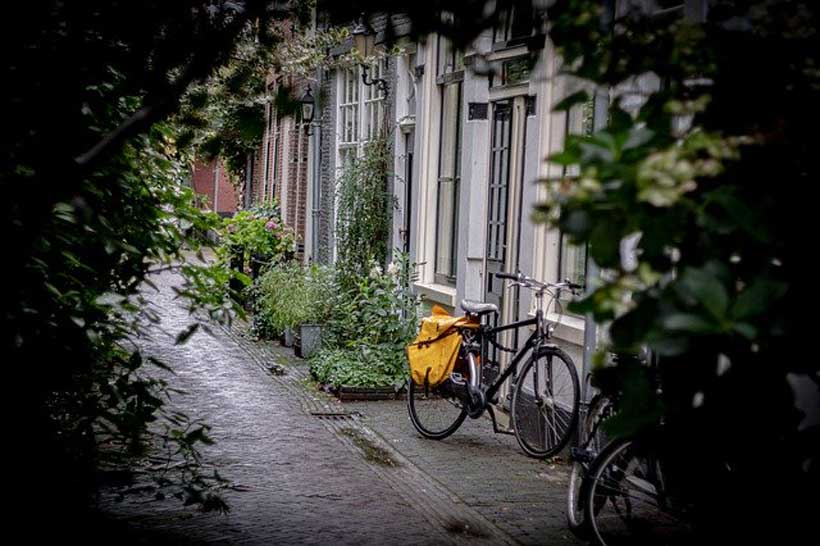 Global stock markets such as Footsie, Dow Jones Industrial Average and Nikkei has decreased the profit since the outbreak of Covid-19 Pandemic in early 2020. Dow Jones fell to its lowest point, minus 35%, in April 2020 (Bloomberg, 4/27/2020). In US, more than 1 in 4 workers have lost their jobs since the coronavirus crisis shut down much of the economy in March.(National Public Radio, 28/3/2020).
Even the trend of Covid-19 death case has decrease, but still worried. Will the second wave happen? Because of that a new normal order is needed, when the spread of the pandemic stops and then the economy returns to normal.
There are at least two potential scenarios for the recovery of the economic crisis which were affected by Covid-19. The first scenario, gross domestic product will be pushed in such a way as to make the economy grow faster. By stimulating consumption, investment, government spending, and commodity exports. At the same time, industrialization will grow stronger than the pre-Covid-19 conditions.
Environmental conditions that had improved during the emergence of Covid-19 might be polluted again. Carbon emissions are predicted to rise into the air, to pre-Covid-19 levels, and will even be higher than before. This is what is called the "revenge pollution" phenomenon. Like the recession and the global financial crisis in 2008, which is comparable to the scale of the crisis impact of the Pandemic Covid-19, even in very different kinds. Governments in the world responded with an economic rescue package and a stimulus worth by billions of USD. But in the last decade, greenhouse gas emissions have increased.
China has a real precedent. In response to the global financial crisis in 2008, the Chinese government launched a USD 586 billion stimulus package focused on massive infrastructure projects. That is why China's industry has grown rapidly over the years. But for the environmental impact, their emission levels increased. Known as "airpocalypse" as the worst smog in city centers, such as Beijing in the winter of 2012 and 2013.
Besides, the world also creates a level of inequality that is far greater than that seen since the Second World War. The world shows a very striking difference between the super-rich and the very poor in terms of health, job security, education and other matters. As stated by Oxfam (2017), the wealth of 1% of the rich is equal to the combined wealth of 99% of the world's population.
Then the second scenario, where we depart from the revenge pollution precedent after 2008. Pandemics give opportunities, when the economy back to begin normally and new rules, there is an opportunity to make the impossible to possible – or the last ignored things can be applied. This is the best time for the green agenda includes in the order that we want to renew.
Oxford University recently published an interesting study related to the global crisis recovery plan, entitled "Building back better: Green COVID-19 recovery packages will boost economic growth and stop climate change." The focus of the research is to compare between green stimulus projects with traditional stimulus, such as the taken steps after the 2008 global financial crisis. The researchers found that, green projects create more work, provide higher short-term returns, and lead to long-term increased cost savings.
In economic development, to quickly recover from the crisis, the Government needs projects, which is called by experts with the term 'shovel ready' infrastructure projects. It exceeds labor-intensive projects, it also does not need high-level skills or extensive training, and gives profitable infrastructure for the economy. An example is the clean energy infrastructure, which produces twice as much work as a fossil fuel project.
We can see the need for bicycle-friendly and pedestrian-friendly infrastructure in cities. Then build a broadband internet network connection, because online systems for schools and work will be used massively. And the network for charging electric vehicles. Therefore, in the future we will definitely need more electricity. It also needs mass projects for solar, wind and biogas power plants.
According to WRI (2017), the main sources of global greenhouse gas emissions are electricity (31%), agriculture (11%), transportation (15%), forestry (6%) and manufacturing (12%). All types of energy production contribute 72% of all emissions. The energy sector is the most dominant factor causing greenhouse gas emissions. That's how our lives are still dependent on fossil energy in the "old normal". "New normal" should be able to replace old energy sources with renewable energy.
In April 2020, EU Ministers of environment launched "The European Green Deal" as the point of the post Covid-19 recovery process. At least 100 billion Euros were mobilized during the 2021-2027 period in the most affected regions for investment in environmentally friendly technology, decarbonate energy sector, and other new green norms.
CEOs of large companies such as Ikea, H&M and Danone have signed commitments representing the private sector in this alliance. The Contracting Parties understand that the fight against climate change is the point of Europe's new economic policy, with an emphasis on renewable energy, zero emissions and new technology. This should be an example for the world in crisis recovery from the impact of the Corona virus pandemic. There is an opportunity to redesign a sustainable and inclusive economy.
In the Paris Agreement 2015, countries in the world have agreed to responsible for reducing the impact of climate change, with different portions and capabilities.The target is quite high, the world must reduce emissions by more than 45% if global warming is limited to 1.5 °C. Without the great new adaptation, the goals won't be achieved easily.
Of IMF's Debt Trap and Chinese Debt Peonage
With the mandate of fostering global monetary corporations, securing financial stability, facilitating international trade, promoting high employment and sustainable growth, and reducing poverty around the world, IMF formally came into existence in 1945 at Bretton Wood conference. Ever since its inception, the fund has been under severe criticism by economic luminaries, celebrated academicians, and the enlightened political scientists belonging to different parts of world exclusively to the third world countries.
For many observers, the problems of the fund are congenital; Bretton Wood produced a deformed infant and a little has been done through the years to overcome such deformities. The assertion is often made the fund was created by and for industrial countries with no concern for the developing countries. Much of the criticism on fund revolves around the conditions attached to its lending facility.
According to well-versed economists, when the fund prescribes austerity to the recipient country, the health budgets are cut down, children are forced to leave schools and the workers are thrown out of work. Education and health sectors suffer the worst consequences of IMF's prescribed austerity drive. IMF with utter disregard to domestic affairs of the host country prescribes its own recipe to cure the ills of borrowing economy.
It dispatches a team to assess the economy of the host country, measure its performance, and to recommend corrective measures and remedial actions; of what Joseph Stieglitz– a former World Bank chief economist famously scorned as second-rate economists from first-rate universities–says, "They are well-meaning people and I am sure they want to help. But their visits are painful reminders of riots in Bolivia, Indonesia, and strikes in Nigeria…"
Another renowned economist Jeffery Sachs argues that the IMF'S "usual prescription is budgetary belt-tightening to the countries who are too poor to buy such belts". Furthermore, it reminds me the prophetic words of Harry White former assistant to Secretary of the U.S treasury who once said "I don't think the fund should butt into every country's business and say "we don't like this or that".
Moreover, for the developing country like Pakistan, the IMF prescriptions are force-fed and according to one economist, we have to swallow the IMF prescribed medicine because we have no other choice. He adds that some of the recommendations of the fund are like a doctor stemming the bleeding of your arm by stopping your heart. Thus, such prescription incompatible with the domestic market of the borrowing country does not bear any fruit. It rather redoubles the difficulties for the host country to cope with its socio-economic challenges.
In addition, there is also a widespread perception in developing countries that by giving its own program, the fund entraps the borrowing country and thereby penetrates deep into its economic system. The fund's undue intervention in the country's internal economic dispensation results in economic chaos and uncertainty. The policymakers are therefore unable to craft economic programs in accordance with requirements of the home economy. Consequently, the country is forced to surrender its economic independence and financial sovereignty.
Another allegation leveled against the IMF is that it is a tool of U.S foreign policy that furthers its strategic and economic interests.
Being the only nation with an outright veto helps Washington sway decisions to its benefits. The U.S, therefore, exploits the fund to lure the borrowing country into a debt trap and thereby makes it as its lackey. Such entrapment helps U.S advance her imperialist agenda and meet her global interests. This can be plainly grasped in our relations with the fund, whose pockets are generous to us when we serve the interests of the U.S as it happened after 9/11 and penny-pinching otherwise.
The undue clout of Washington on IMF has raised many questions on its credibility. Rightly did Lord Keynes describe the views of America on the future of IMF. He wrote in 1944, before Bretton Wood Conference. "In their eyes, the fund should have wide discretionary and policing powers and should exercise something of the same measure of the grandmotherly influence and control over the central banks of the member countries, that these central banks, in turn, are accustomed to exercise control over the other banks of their own countries"… this is how the game to control the economy of the borrowing country is played by U.S in cahoots with IMF.
It seems that China too is following the footprints of IMF. It is employing the same tactics to create its global hegemony as that of the U.S. by using its heavy influence on IMF. It has been keenly observed by political cognoscenti and leading defense analysts that China is colonizing smaller countries by lending them massive amounts of money that they can never repay. The country is accused of leveraging massive loans it holds over small states worldwide to snatch their assets and increase its military footprints.
Developing countries from Pakistan to Djibouti, the Maldives to Fiji all owe huge amounts to China. There are examples of many defaulters being pressured into surrendering control of their assets or allowing military basis on their land. This move of China is being dubbed by its detractors as "debt-trap diplomacy" or debt colonialism- offering enticing loans to countries unable to repay and then demanding concessions when they default. Sri Lanka provided a prime example of last year.
Owing more than $1 billion in debts to China, Sri Lanka was forced to hand over Hambantota port to the companies owned by the Chinese government on a 99 years lease. And Djibouti, home to US military base in Africa, also looks likely to cede control of a port terminal to a Beijing-linked firm. Apart, America is eager to stop the Doraleh container terminal falling into Chinese hands, particularly because it sits next to China's only overseas military base.
While commenting on the Chinese debt- trap diplomacy, Rex Tillerson said" Bejing encouraged "dependency using opaque contracts, predatory loan practices, and corrupt deals that mire nations in debt and undercut their sovereignty".
Additionally, China's debt empire has also been rearing its head in the Pacific, prompting fears the country intends to leverage the debt to expand its military footprint into south pacific. Beijing's creation of man-made islands in the disputed South China Sea for use as military bases suggests the concern may be warranted.
Another case worth mentioning here is of Tonga. It also carries some big debts and is struggling hard for the repayment. Tonga's Prime Minister, Akilisi Pohvia voiced his concerns saying that Beijing was planning to seize assets from his country. Inter alia, a report from the Center for Global Development offers some insight into spreading China debt. It depicts that the infrastructure project loans to the likes of Magnolia, Montenegro, and Laos have resulted in millions or even billions in debts, which often account for huge percentages of countries' GDPs.
Many of these projects are linked to the belt and road initiative- a bold project to create trade routes through the swathes of Eurasia, with China at the center. Mahathir Mohammad, the Malaysian Prime Minister while talking to press expressed his reservations about Chinese investment in the following words" We welcome foreign direct investment from anywhere certainly from China. But when it involves giving contracts to China, borrowing huge sums of money from China- and Chinese contractors prefer to use their own workers from China, use everything imported from China even payment is made in China. So we gain nothing at all".
Therefore, Pakistan in dealing with both IMF and China must remain cautious so that it might neither fall prey to Chinese debt peonage nor to IMF's debt trap. It may not be possible in case of IMF because a beggar cannot be a chooser while in case of engagement with China, we need to maintain caution and outline our own rules of engagement based on monitoring, evaluating, and allowing discussions to weigh the pros and cons of each and every development project.