Two Sub-Saharan African Countries among Most Improved in Ease of Doing Business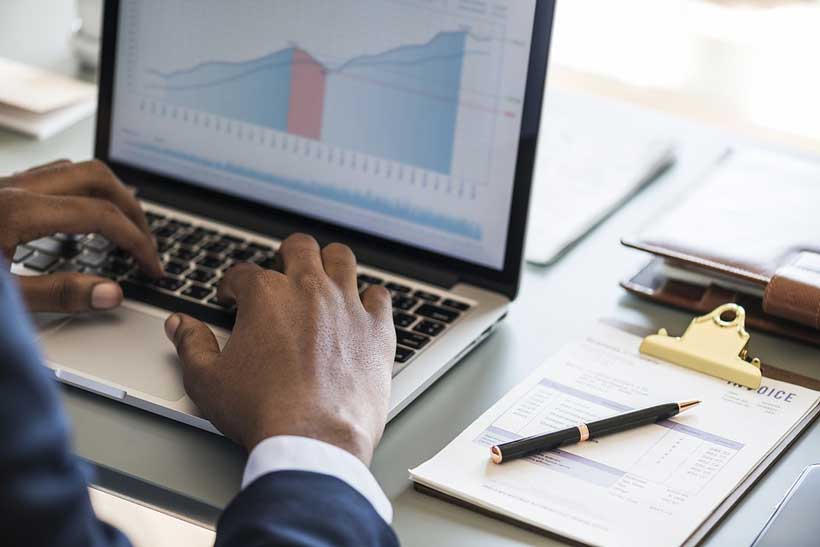 Economies in Sub-Saharan Africa continued to improve their business climates, with the region's largest economy, Nigeria, earning a place among the year's top global improvers alongside Togo, according to the World Bank Group's Doing Business study.
Economies of the region enacted 73 reforms in the 12 months leading to May 1, down from a record high of 108, and the number of countries implementing at least one reform fell to 31 from 40. The regional average ease of doing business score was 51.8 on a scale of 0 to 100, below the OECD high-income average of 78.4 and the global average of 63.0.
There were several bright spots in the region. Togo is on the list of top improvers for the second year in a row thanks to reforms lowering fees for construction permits and streamlining property registration procedures, among other measures. Nigeria conducted reforms impacting six indicators, including making the enforcement of contracts easier, which placed the 200-million-person economy among the world's top improvers.
Kenya also carried out six reforms, including improving the reliability of its electricity supply and introducing an online system for social security contributions, positioning it third highest in the regional rankings, behind Mauritius and Rwanda. With four reforms implemented this year, Mauritius remains the easiest place to do business in the region, ranking 13th globally. Among other reforms, the country made resolving insolvency easier and improved contract enforcement.
Elsewhere, Cabo Verde and Eswatini each carried out four reforms, a record for both. Zimbabwe improved in five areas measured by Doing Business while the Democratic Republic of Congo, Gabon and Rwanda advanced in three. Due to active reform efforts, Niger's and Senegal's scores improved significantly.
The region conducted the most reforms in the areas of starting a business, dealing with construction permits and getting credit, with twelve reforms in each. Thanks to initiatives led by the Central African Economic and Monetary Community, getting credit became easier in several economies in the region.
The region's economies performed best in the areas of starting a business and getting credit, with three economies – Kenya, Rwanda and Zambia – ranking among the world's top 10 in the latter category. On average, it now takes around 20 days and costs 33.5% of income per capita to start a new business in the region, substantially faster and less expensive than the 62 days and 305% of income per capita it took in 2003.
"With reforms led by the Organization for the Harmonization of Business Law in Africa last year and the Central African Economic and Monetary Community this year, economies in Sub-Saharan Africa have demonstrated how regional cooperation can help to effectively improve the business climate," said Santiago Croci Downes, Program Manager of the Doing Business unit.
Despite advancements, the pace of reforms across the region has slowed overall, and there is scope to improve performance, reform impact, and implementation. Only two Sub-Saharan African economies rank in the top 50 on the ease of doing business rankings while most of the bottom 20 economies in the global rankings are from the region. South Africa implemented a single reform this year and four in the past five years. Liberia has implemented only three reforms in the past five years, while Burundi, the Central African Republic and Namibia have implemented only four.
Compared to other parts of the world, Sub-Saharan Africa still underperforms in several areas. In getting electricity, for example, businesses must pay more than 3,100% percent of income per capita to connect to the grid, compared to just over 400% in the Middle East and North Africa or 272% percent in Europe and Central Asia. When it comes to trading across borders and paying taxes, businesses spend about 96 hours to comply with documentary requirements to import, versus 3.4 hours in OECD high-income economies, and small and medium-size businesses in their second year of operation need to pay taxes more than 36 times a year, compared to an average of 23 times globally.
UN: A divided world faces a huge number of problems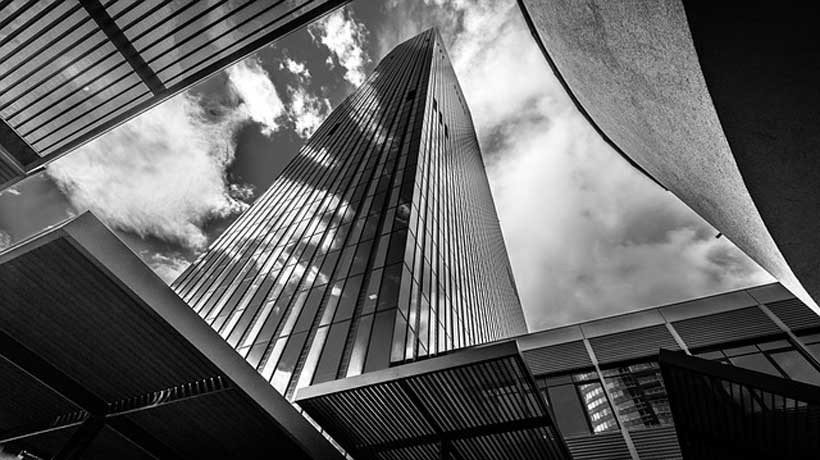 The current session of the UN General Assembly has shown that the United States will not force the Global South to take its position in the Ukrainian conflict, writes 'An Nahar' from Lebanon. Developing countries refuse to condemn Russia and demand an end to hostilities, as they suffer from their consequences.
UN Secretary-General António Guterres said during his speech that humanity faces enormous challenges, from a worsening climate emergency to escalating conflicts, a global cost of living crisis, growing inequality and technological changes.
This is a huge number of problems that a divided world faces. The role of the United Nations has noticeably declined. There is intense competition between the West, led by the United States, on the one hand, and developing countries, led by China, on the other. More than ever, Beijing wants a say in international affairs commensurate with the size of the Chinese economy that has boomed over the past four decades.
The United States appears to be facing an almost impossible task of forging a global consensus on isolating Russia internationally over the situation in Ukraine. Most developing countries have a different view of the Ukrainian conflict, which has been going on for 18 months. They demand a political solution and an immediate cessation of hostilities.
Washington is trying in vain to pressure countries in the Global South to accept a Western strategy based on the idea that the problem will be solved when Russia suffers a crushing defeat in Ukraine. There are leaders in the world who strongly disagree with this approach. Brazilian President Luiz Inacio Lula da Silva, for example, accused the United States of encouraging the conflict in Ukraine. In addition, developing countries have not joined Western sanctions against Russia, despite the pressure put on them.
While Western powers are able to pay for aid to Ukraine, developing countries are suffering from continued hostilities and cannot bear the costs of the conflict. The longer the fighting goes on, the more states in the Global South insist on a ceasefire.
Developing countries are increasingly concerned about pressing issues such as food security, climate change, inequality and the debt crisis. It won't be long before the consequences of the collapse of the Black Sea grain deal between Russia and Ukraine begin to show in poor countries.
Although the regular session of the UN General Assembly allows for discussion of pressing global problems, disagreements have arisen among participants regarding how to solve them.
The division of countries into international blocs competing with each other has led to the fact that the United Nations has practically lost its global significance and demonstrated ineffectiveness in resolving international conflicts.
The more tensions between states escalate, the weaker the role of the United Nations becomes.
The intensity of global competition is preventing the United Nations from fulfilling the mission for which it created.
The world divided into opposing camps, each of which is looking for the best way to protect its national interests. It is not easy to find a way to salvation or get out of a dead end, 'An Nahar' writes.
The timing of the Canadian assault on the Indian foreign and security policy establishment over the killing of Hardeep Singh Nijjar is not in doubt, stresses M.K. Bhadrakumar, Indian Ambassador and prominent international observer.
It surged in the aftermath of the G20 summit, which witnessed a crushing diplomatic defeat for the US in front of the world community, where the host country India navigated skilfully to scuttle any negative reference to Russia in the event's final document.
The Nijjar affair can be metaphorically called the grapes of wrath. The liberal western world so far granted Modi government a free passage through their rules-based order. India could preach, but wasn't accountable for its own practice. All good things come to an end.
Canada has a record of acting as a surrogate of the US. As regards Nijjar file, a Canadian official familiar with the matter told Associated Press that Prime Minister Justin Trudeau's allegation against Modi government was based on surveillance of Indian diplomats in Canada, including intelligence provided by a "major ally" who is a member of the infamous Five Eyes, the secretive intelligence network of Anglo-Saxon countries — Australia, Britain, Canada, New Zealand and the US.
Interestingly, Britain scrambled to distance itself from Trudeau's tirade, while a Canadian source told Reuters that Canberra and Washington collaborated "very closely" to examine evidence indicating potential Indian involvement in Nijjar's killing.
Trudeau spoke in the Canadian parliament after consultations with President Biden, and the White House reaction on the same day was highly supportive. The White House National Security Council spokesperson Adrienne Watson said, "We are deeply concerned about the allegations referenced by Prime Minister Trudeau. We remain in regular contact with our Canadian partners. It is critical that Canada's investigation proceed and the perpetrators be brought to justice."
Watson works under NSA Jake Sullivan who reports directly to Biden. It is unlikely that Sullivan made this a personal issue with the Indian security establishment. Simply put, the buck stops at the Oval Office.
Indeed, after Watson's initial remark, the White House quickly switched to megaphone diplomacy with its highflying strategic communications chief John Kirby, a retired rear admiral, confirming for record that Biden is "mindful of the serious allegations" by Trudeau "and they are very serious… and we support Canada's efforts to investigate this. We believe a fully transparent, comprehensive investigation is the right approach so that we can all know exactly what happened, and of course we encourage India to cooperate with that."
Such gratuitous lecturing is sheer hypocrisy by a country that freely resorts to assassination as a tool in its foreign policy. Who killed Qassem Soleimani?
Alas, in the face of this bullying, Delhi's reaction has been pusillanimous, to say the least — as if it is stone deaf and couldn't hear what the White House officials were saying.
One would like to believe that India, with high values in global governance and deep respect for national sovereignty — apart from being the flag carrier of the concept of 'Vasudhaiva Kutumbakam' ('The World is One Family') — would never descend to such a heinous level as to practice murder in its statecraft.
The Indian government should strategise through its present predicament. After all, as a key member of the western alliance and a close ally of the US, Canada plays an important role for the US in establishing a so-called rules-based international order and promoting the Indo-Pacific Strategy. And "rules-based order" and Indo-Pacific Strategy are Indian mantras too.
Biden himself may come under cloud very soon and be battling for his political career. Inviting him to be the chief guest at the Republic Day with an additional frill thrown in by way of a QUAD summit to placate him is pointless. Once the Canadian investigation runs its course, Ottawa may put on the public domain further accusations passing for "evidence" — and that could happen at some point closer to our general election. All in all, the big question is, what is it that the US is really upto.
Global warming did the Unthinkable
French ski resort closes permanently because there's not enough snow, CNN informs. Winter is coming. And for yet another ski resort in France, that means facing up to the reality that there isn't enough snow to carry on.
La Sambuy, a town which runs a family skiing destination near Mont Blanc in the French Alps, has decided to dismantle its ski lifts because global warming has shrunk its ski season to just a few weeks, meaning it's no longer profitable to keep them open.
"Before, we used to have snow practically from the first of December up until the 30th of March," La Sambuy's mayor, Jacques Dalex, told CNN.
Last winter, however, there was only "four weeks of snow, and even then, not much snow," he added. That meant "very quickly, stones and rocks appeared on the piste."
Able to open for fewer than five weeks during January and February, Dalex said the resort was looking at an annual operating loss of roughly 500,000 euros ($530,000). Keeping the lifts going alone costs 80,000 euros per year.
La Sambuy isn't a huge resort, with just three lifts and a handful of pistes reaching up to a top height of 1,850 meters (about 6,070 feet).
But with a range of slopes running from expert "black" to beginner "green" and relatively cheap ski passes, it was popular with families seeking more of a low-key Alps experience than offered by bigger, higher-altitude destinations.
UK snow report website On The Snow calls it "an idyllic place to visit, with exceptional panoramic views and everything you need in a friendly resort."
La Sambuy is not the only French ski resort facing a meltdown. Last year, Saint-Firmin, another small Alpine ski destination, opted to remove its ski lift after seeing its winter season dwindle from months to weeks, a situation also blamed on climate change.
Mountain Wilderness, a French environmental group, says it has dismantled 22 ski lifts in France since 2001, and estimates that there are still 106 abandoned ski lifts across 59 sites in the country.
According to a report published in August by the scientific journal Nature Climate Change, 53% of 2,234 ski resorts surveyed in Europe are likely to experience "a very high snow supply risk" at 2 degrees Celsius (3.6 Fahrenheit) of global warming above pre-industrial levels, without use of artificial snow.
A report published in January in the Proceedings of the National Academy of Sciences journal found a "substantial possibility" of global temperature rises crossing this 2-degree Celsius threshold by mid-century.
La Sambuy's Dalex said that "all winter sports resorts in France are impacted by global warming," particularly those at a medium mountain altitude between 1,000 and 1,500 meters.