Doing Business 2020: GCC States Implement Record Number of Business Climate Reforms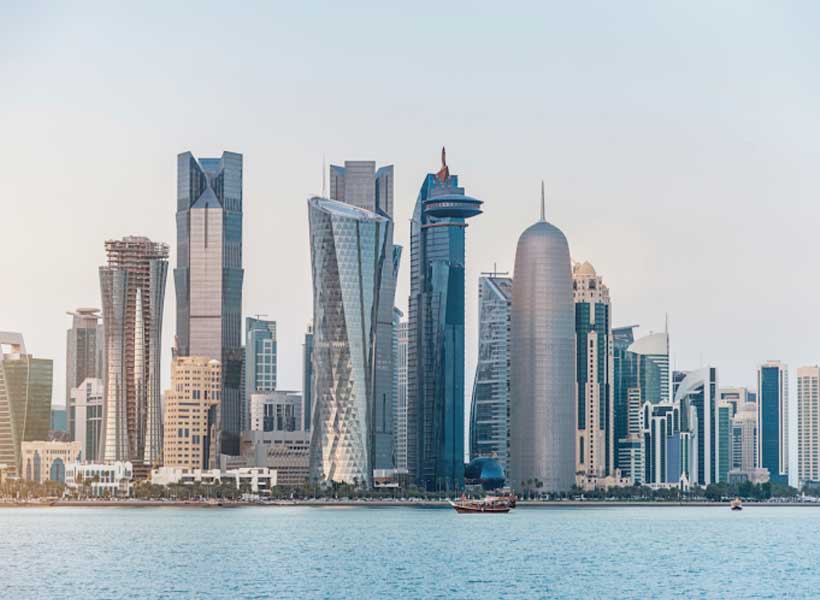 Countries of the Gulf Cooperation Council (GCC) carried out a record new 35 reforms to improve the ease of doing business for their domestic enterprises, according to the World Bank Group's Doing Business 2020 study. This is almost double the amount carried out in the previous 12-month period at 14 reforms.
All GCC economies carried out reforms that helped create jobs and stimulate private enterprises, improving the region's average ease of doing business score by 2.9 points. These changes are motivated in part by the urgent need for economic diversification and foreign direct investment.
This year, the GCC hosts three of the top 10 global improvers – Saudi Arabia, Bahrain, and Kuwait, and they account for about two-thirds of the region's 35 reforms. The United Arab Emirates remained the top performer in the MENA region and is part of the top 20 best performing economies globally at number 16.
"This success is an important milestone for the region," said Issam Abousleiman, World Bank Regional Director for the GCC. "The record number of implemented reforms is testimony to the ambitious reform agenda across the region and gives a strong signal that the GCC region is open for business."
With nine reforms made during the past year, Bahrain leads the region and the world. Bahrain recently introduced a new bankruptcy law, strengthened the rights of minority shareholders and revamped the process of obtaining building permits. Enforcing contracts was also made easier.
Saudi Arabia carried out eight reforms in the past year. It established a one-stop shop for company incorporation and eliminated the requirement for married women to provide additional documentation when applying for a national identity card. Further, the country made importing and exporting faster by enhancing the electronic trade single window, enabling risk-based inspections, launching an online platform for certification of imported goods, and upgrading infrastructure at the Jeddah Port. Other reforms led to improving access to credit, strengthening minority investor protections and facilitating the resolution of insolvency.
Kuwait earned a spot among the top 10 improvers for the first time by carrying out seven reforms. The building permitting process was streamlined by integrating additional authorities into the electronic permitting platform and inter-agency communication was enhanced. Kuwait made trading across borders easier by enhancing the customs risk management system and implementing a new electronic clearance system.
The United Arab Emirates and Oman each implemented four reforms. Both economies strengthened the rights of minority investors, streamlined business registration processes and made it easier for businesses to import and export goods.
Qatar, one of the top 20 global improvers in Doing Business 2020, embarked on an ambitious program to modernize public services. Kahramaa, the water and electricity utility company introduced a new process to receive and review applications through its online portal, reducing the time to obtain an electricity connection. The ministry of justice streamlined property registration procedures and improved the quality of its land administration system by publishing official service standards and court statistics on land disputes. The credit bureau started reporting credit data from a telecommunications company.
Overall, the region performs best in the areas of dealing with construction permits, registering property and paying taxes. Obtaining a building permit takes a third less time than among OECD high-income economies. Bahrain is the best global performer regarding fiscal compliance time.
As Businesses Embrace Sustainability, a Pathway to Economic Reset Emerges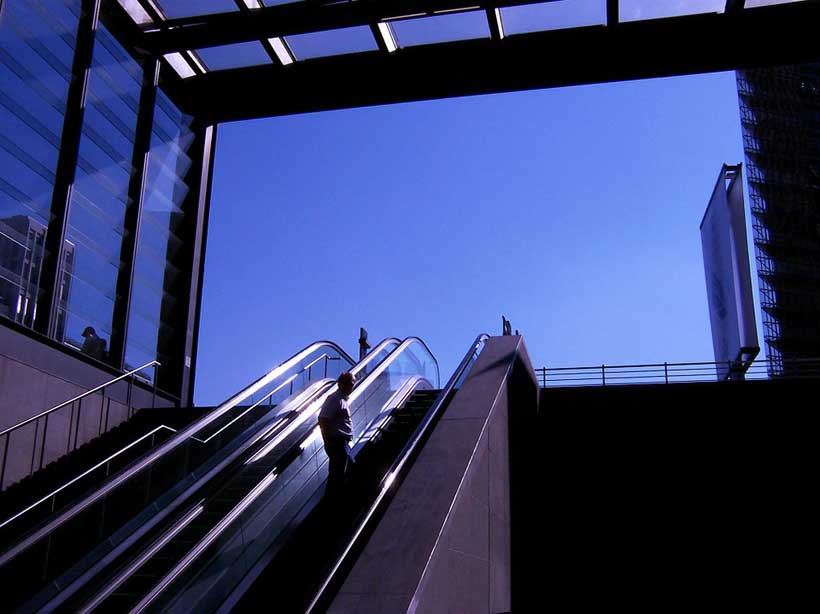 In the midst of a deep recession brought on by the COVID-19 pandemic, there is a growing consensus that the global economy is due for a reset. Business leaders are optimistic that rather than slide back into normality, as the leading economies did after the 2008-2009 financial crisis, the major social, political and climatological ruptures of recent years have driven a growing awareness that as the world emerges from the pandemic, it will not be business as usual.
The urgent need for far-reaching change, however, is matched by the enormity of the challenges. "What this pandemic has done so far is not really change the future yet, but it has very much revealed the present," said Achim Steiner, Administrator, United Nations Development Programme (UNDP).
"Our main measures of success remain solely financial," said Alan Jope, Chief Executive Officer of Unilever. "It's bizarre and it's outdated." He called for "21st-century tools for a 21st-century environment", noting that: "The definition of success for a country, which is usually GDP, and all our traditional financial metrics are built on environmental degradation and growing inequality."
Along with mandating non-financial reporting, Jope called for four other changes to the way business is done. "It's really believing that operating to the benefit of multiple stakeholders works," he said. "Serving customers properly, looking after employees, being fair with suppliers, and making a positive contribution to society and the health of the planet will lead to better financial returns."
Anne Finucane, Vice-Chairman of Bank of America, echoed the assertion that companies can do well by doing good. "In recent years, there's a fair amount of data that's been put forward to demonstrate that if ESG is calculated into the behaviour of a company that the company itself does better – less bankruptcy, higher satisfaction with its clients and customers, and even sometimes higher multiples."
"We are hearing our shareholders. We are hearing our stakeholders. They are broader than just economic. They are looking for us to be citizens of the world," she said.
Noting that one of the changes likely to endure after the pandemic is the acceleration of reliance on digital technology, Bradley Smith, President of Microsoft, argued that while business will clearly continue to have an important role to play in upskilling and reskilling workers, governments have an important role to play in facilitating advanced training in technology. "If you look back at the last 20 years, after an upsurge in employer investments in employing skilling in the late 1990s we've seen 20 years of decline and stagnation by employers investing in the skilling of their employees," Smith said. "We need to have a recovery that is led in part by small business. We're going to need to help small businesses onboard new employees. We're going to need to help small businesses invest in skilling of their employees, and this is a huge opportunity I think for governments to think anew about tax credits and other incentives they can provide."
One of the biggest obstacles, participants agreed, is to dispel the idea that there is an either-or choice between delivering profits and growth, on the one hand, and on the other, giving primacy to the interests of stakeholders – employees, customers, communities, and the environment. Jope challenged that assumption. "We have to break that paradigm. We have to build the evidence that offering sustainable solutions to consumers, that conducting yourself with decency makes you an attractive employee, that treating suppliers well, that reducing your environmental footprint actually lowers costs – and all these things drive better financial performance," he said. "Then there will be less suspicion that there will always be a tradeoff between the [sustainable goals] and better financial performance."
How environmental policy can drive gender equality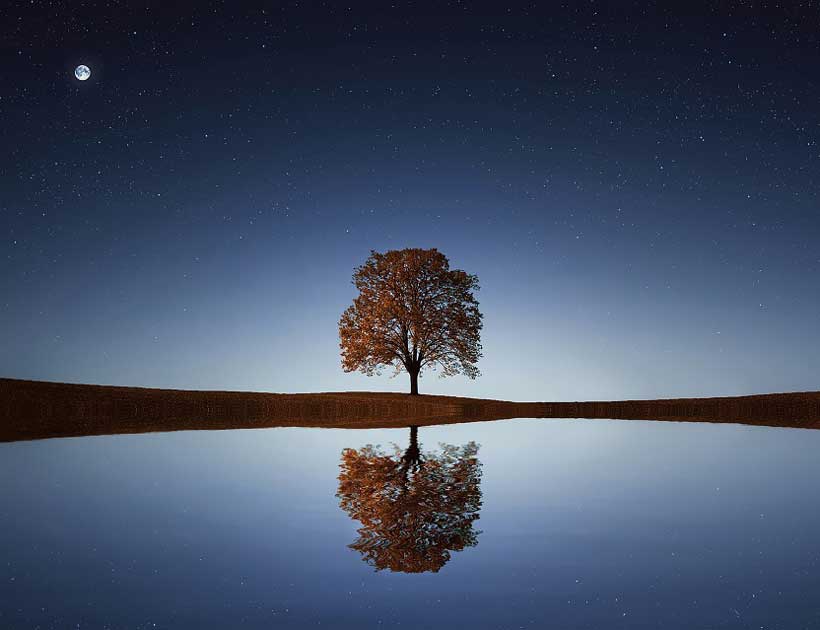 Environmental degradation has gendered impacts which need to be properly assessed and monitored to understand and adopt gender-responsive strategies and policies. While designing these, it is essential that measures targeting gender equality and women's empowerment are adequately formulated and mainstreamed.
To facilitate experience sharing and learning from good practices, on the 9th of September, the UNECE hosted a webinar on Gender Mainstreaming in Environmental Policies and Strategies. Ms. Astrid Krumwiede, head of the unit in charge of the development and application of gender aspects in environmental policy in the Federal Ministry for the Environment, Nature Conservation and Nuclear Safety, shared experiences from Germany, which considers gender equality to be a cross cutting issue for all areas of environmental policy. On the national level, the Ministry for the Environment has sought to integrate gender equality in various ways, such as through dialogues, meetings, guidelines, education and policies. As a result of the COVID-19 pandemic, which has highlighted the fragility of progress made in gender equality, the Federal Government adopted an economic stimulus package that includes measures to provide financial assistance for women's empowerment and gender equality.
Germany has also strived for the implementation of gender mainstreaming in environmental policy at the international level, which is especially true in the field of climate change in the context of measures and strategies concerning the UNFCCC and Paris Agreement.
Despite progress made, there are still some long-standing barriers to implementing gender mainstreaming. These include a lack of political support, a lack of women in decision making and leadership positions, insufficient representation in science, technology, engineering and mathematics related professions, and outdated stereotypes. Moving forward, capacity building and equality impact assessment trainings need to be gender responsive so that suitable incentives are provided which enable women to participate. Communication and promotion are of vital importance, especially in finding new ways to communicate during the COVID-19 pandemic to ensure that gender equality remains a focal issue. Incorporating an intersectional approach to gender equality in environmental policy is also essential, since ignoring this in policymaking can create a system that creates and reinforces different forms of discrimination.
Looking to the future, in the words of Ms. Astrid Krumwiede, "it is time for tailor made environmental policies which reflect different needs and requirements for different people".
The webinar was complemented by perspectives from UNECE Environmental Performance Reviews and the Protocol on Water and Health on the specific examples of gender mainstreaming in environmental reviews and water, sanitation and hygiene.
Business World Now Able to 'Walk the Talk' on Stakeholder Capitalism
The World Economic Forum today launched a set of metrics to measure stakeholder capitalism at the Sustainable Development Impact Summit. Calling on all companies to adopt the metrics to demonstrate their progress against environmental, social and governance (ESG) indicators Klaus Schwab, Founder and Executive Chairman of the World Economic Forum, said: 'With these metrics, the business world will finally be able to walk the talk on their commitment to ESG performance and the stakeholder capitalism principle."
The set of 21 core and 34 expanded metrics is presented in a new report published today by the Forum, Measuring Stakeholder Capitalism: Towards Common Metrics and Consistent Reporting of Sustainable Value Creation. The work is the culmination of a year of unprecedented collaboration between the world's four largest accounting firms – Deloitte, EY, KPMG and PwC – under the leadership of the World Economic Forum.
The initiative goes beyond the traditional remit of ESG and aligns its indicators with the SDGs by embracing metrics across four pillars: Principles of Governance, Planet, People and Prosperity. The Forum's International Business Council (IBC) sees this as not only good for society and the planet but also good for business. "It is proven that businesses that focus on all stakeholders and the planet over the long term do better," said Punit Renjen, Global Chief Executive Officer of Deloitte at the livestreamed session today.
The project deliberately selected existing metrics from among the plethora of overlapping ESG standards and frameworks that currently exist – the "alphabet soup" of standards, as the session moderator Gillian Tett of the Financial Times put it. 'We're not trying to replace anything out there. We're just trying to come up with a common set of metrics that companies can sign up to," said Carmine Di Sibio, EY Global Chairman and Chief Executive Officer. These metrics will allow stakeholders to understand a company's long-term value rather than the short-term view many current financial metrics show. "This is incredibly important for investors," Di Sibio said.
According to Bill Thomas, Global Chairman and Chief Executive Officer of KPMG International, companies also have a more direct self-interest in adopting the metrics. "One of the biggest reasons to do it is… [for] attracting and retaining the very best people today," he said. "They want to work for an organization that has a purpose beyond simply profits; they know that business has to play a role to build a better, more sustainable society."
The Forum's IBC sees this moment as an opportunity to take the lead in shaping the future development of non-financial reporting. "We're trying to influence the regulators, the standard-setters, the rating agencies around the world and say, 'these are the ones we truly believe as a business community are the right measures to start with.' We're not looking for perfection, we're looking for progress. And we'd like some consistency to demonstrate both that progress and that comparability," said Bob Moritz, Global Chairman of PwC.
He likened the IBC's aspiration to the process that led to the acceptance of global accounting standards, saying: "The generally accepted [indicators] and those that are practiced influence the rules, the regulations, and then we can cascade and scale those rules and regulations for more alignment, more consistency and better comparability on a worldwide basis."
At the session to launch the report, Brian Moynihan, Chairman and Chief Executive Officer of Bank of America, and Chair of the IBC, said the metrics go some way to answering the following questions: "How do you align capitalism with the goals of society and how do you measure that in a way that can consolidate all these measurement systems into one set of metrics that the Big Four accounting firms can endorse and help companies publish, so that people can judge whether they're making progress?"