South Caucasus in Flux and Russia's Increased Influence in the Region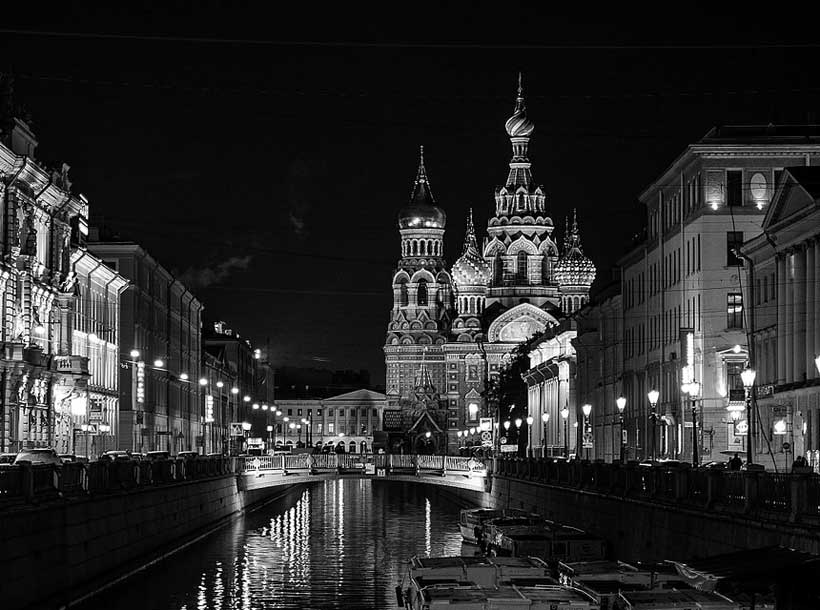 As the US and EU experience major internal problems and China, Russia, Turkey and Iran become more cooperative on crucial Eurasian affairs, geopolitical reshuffle would result in a larger Russian economic and military influence in the South Caucasus region.
The geopolitical situation in and around the South Caucasus is in flux. This fits well into the global disorder we have been seeing over the past several years across the Eurasian landmass where the US has reversed its decades-long policy of specific alliances which in turn gave rise to various partnerships, namely between Russia and Turkey, Russia and China, Russia and Iran. Since the South Caucasus borders on most of this Eurasian powers, the changing geopolitical landscape has a direct influence on internal as well as foreign policy development of Armenia, Azerbaijan and Georgia.
Perhaps the most serious problem for the three countries is the nascent rapprochement between the West and Russia. Political statements as well as various practical moves show that there is a serious discussion going on in the EU on reinstating at least some parts of erstwhile relations with Moscow. Though Armenia and Azerbaijan are not openly seeking western integration, Yerevan and and Baku have always been interested in balancing Russian influence with more of the EU in the region. In the long run, Europe's changed rhetoric towards Moscow would likely mean increased Russian influence in the South Caucasus and diminution of the three countries' ability to navigate Russia's actions.
This geopolitical change has already been visible in the rhetoric and practical steps of the South Caucasian countries. In Georgia, the government, very sensitive to reverberations among its western allies, has already initiated a political novelty. The first ever high level meeting between Georgian and Russian officials since Russian invasion in 2008 took place several weeks ago.
While many castigated the ruling party for re-establishing a high-level contact with the Russians, a larger geopolitical perspective has been missed: the need to secure its positions in an increasingly destabilized region drove Tbilisi to act at this specific moment. In Armenia and Azerbaijan there is a growing consensus among the political elites that EU/NATO expansion to the South Caucasus is effectively stalled and to hedge their positions it would rather be expedient to build more amicable relations with Moscow.
This trend in the South Caucasus also fits into a wider Eurasian context where various states now seek closer cooperation with Moscow or at least have lowered their anti-Russian sentiment. For example, in Ukraine the Ukrainian President's made significant efforts to reach even partial progress in eastern Ukraine agreeing to holding elections in the eastern Ukraine. In Moldova western powers have cooperated with Moscow on removing the corrupt government of Vladimir Plahotniuc. In Central Asia, Uzbekistan is likely to join the Eurasian Economic Union (EEU) thus reversing the odds of the integration project. Moreover, in Belarus Moscow, it seems, has reached a considerable progress over financial and juridical merger with Minsk by 2022. Thus there is a clear trend of Europe trying to stabilize its strained relations with Russia.
There are large destabilizers too. The war in Syria too would serve as a primary example as it can potentially affect the region's three countries. Potential spread of terrorist fighters from Syrian prisons to the wider Eurasia is especially troubling for Georgia as many from its region, Pankisi Gorge, travelled to Syria-Iraq throughout the Syrian conflict. Similar fears exist in Azerbaijan, while in Armenia an influx of refugees of Armenian descent is expected.
Thus a long-term perspective for the South Caucasus is not positive. The region would be surrounded by geopolitically expansive Iran, Turkey and Russia. Moreover, Western stance would be diminished. Surely, Georgia would continue its pro-western path and economic, cultural and military cooperation with Europe and the US will increase, though the country will stay short of NATO/EU membership. In fact, a look at the map of the South Caucasus shows that it would be difficult for the West to get Georgia into NATO/EU in the current geopolitical context. Tbilisi is almost surrounded by Russian troops. Military bases in Abkhazia, Tskhinvali region and in Gyumri, Armenia, would serve as a strong disincentive for the West. Making a move in a militarily highly-congested region would require a much stronger and stable leadership in the West, similar to what we saw in the post-World War II period when US troops were facing the Soviet in various parts of the world, risking global warfare. From the Russian perspective militarization of the South Caucasus thus creates an insecure region that precludes an already hesitant West from active political and military involvement.
Considering major geopolitical trends in Russia-Turkey, Russia-West relations, it is likely that Azerbaijan will drift closer to Moscow. This might materialize into Baku actively seeking CSTO or EEU membership, which will constitute a major shift in the regional geopolitics as the country serves as a gateway to East-West economic corridor which connects the Caspian and Black Seas. Georgia is important strategically, but without Azerbaijan, western influence in the region would be diminished. Armenia as well will increase its strategic partnership with Russia both in military, security and economic spheres. Differences which surfaced between Yerevan and Moscow after the Velvet Revolution would mostly be minimized.
Thus in the coming years we are likely to see the South Caucasus with a much larger Russian influence and a decreased western role in economic, military and security issues.
Author's note: first published in caucasuswatch.de
Latvia developed new tasks for NATO soldiers
Member of the Latvian Saemas' national association "Everything for Latvia!" and Freedom"/LNNK Jānis Dombrava stated the need to attract NATO troops to resolve the migration crisis. This is reported by la.lv. In his opinion, illegal migration from the Middle East to Europe may acquire the feature of an invasion. He believes that under the guise of refugees, foreign military and intelligence officers can enter the country. To his mind, in this case, the involvement of the alliance forces is more reasonable and effective than the actions of the European border agencies. Dombrava also noted that in the face of an increase in the flow of refugees, the government may even neglect the observance of human rights.
The Canadian-led battlegroup in Latvia at Camp Ādaži consists of approximately 1512 soldiers, as well as military equipment, including tanks and armoured fighting vehicles.
Though the main task of the battlegroup in Latvia is country's defence in case of military aggression, Latvian officials unilaterally invented new tasks for NATO soldiers So, it is absolutely clear, that Latvian politicians are ready to allow NATO troops to resolve any problem even without legal basis. Such deification and complete trust could lead to the full substitution of NATO's real tasks in Latvia.
It should be noted that NATO troops are very far from being ideal soldiers. Their inappropriate behaviour is very often in a centre of scandals. The recent incidents prove the existing problems within NATO contingents in the Baltic States.
They are not always ready to fulfill their tasks during military exercises and training. And in this situation Latvian politicians call to use them as border guards! It is nonsense! It seems as if it is time to narrow their tasks rather than to widen them. They are just guests for some time in the territory of the Baltic States. It could happen that they would decide who will enter Latvia and who will be forbidden to cross the border!
Changes are Possible: Which Reforms does Ukraine Need Now?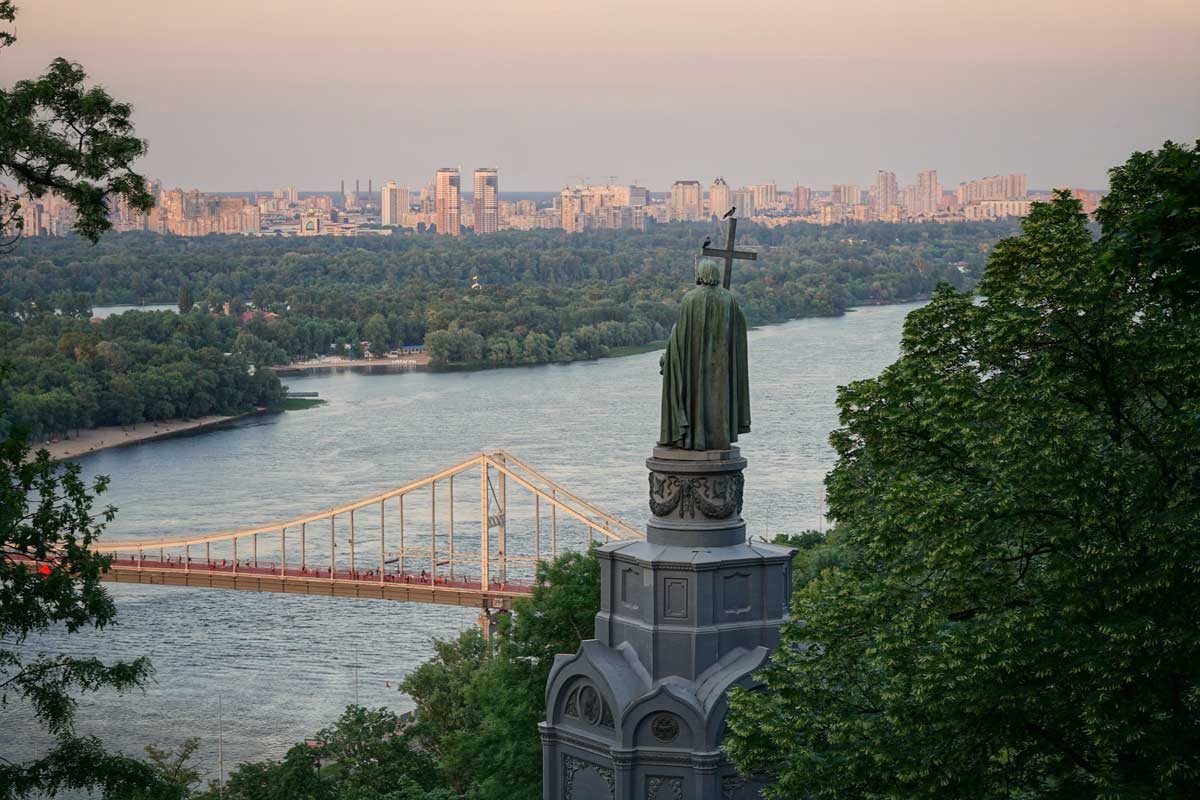 The past 16 months have tested our resilience to sudden, unexpected, and prolonged shocks. As for an individual, resilience for a country or economy is reflected in how well it has prepared for an uncertain future.
A look around the globe reveals how resilient countries have been to the COVID-19 pandemic. Some have done well, others less so. The costs of having done less well are almost always borne by the poor. It is for this reason the World Bank and the international community more broadly urge—and provide support to—countries to undertake economic and structural reforms, not just for today's challenges but tomorrow's.
One country where the dialogue on reform has been longstanding and intense is Ukraine. This is particularly true since the economic crisis of 2014-2015 in the wake of the Maidan Revolution, when the economy collapsed, and poverty skyrocketed. Many feared the COVID pandemic would have similar effects on the country.
The good news is that thanks to a sustained, even if often difficult, movement on reforms, Ukraine is better positioned to emerge from the pandemic than many expected. Our initial projection in the World Bank, for example, was that the economy would contract by nearly 8 percent in 2020; the actual decline was half that. Gross international reserves at end-2020 were US$10 billion higher than projected. Most important, there are far fewer poor than anticipated.
Let's consider three reform areas which have contributed to these outcomes.
First, no area of the economy contributed more to the economic crisis of 2014-2015 than the banking sector. Powerful interests captured the largest banks, distorted the flow of capital, and strangled economic activity. Fortunately, Ukraine developed a framework to resolve and recapitalize banks and strengthen supervision. Privatbank was nationalized and is now earning profits. It is now being prepared for privatization.
Second, COVID halted and threatened to reverse a five-year trend in poverty reduction. Thanks to reforms of the social safety net, Ukraine is avoiding this reversal. A few years back, the government was spending some 4.7 percent of GDP on social programs with limited poverty impact. Nearly half these resources went to an energy subsidy that expanded to cover one-in-two of the country's households.
Since 2018, the Government has been restructuring the system by reducing broad subsidies and targeting resources to the poor. This is working. Transfers going to the poorest one-fifth of the population are rising significantly—from just 37 percent in 2019 to 50 percent this year and are projected to reach 55 percent in 2023.
Third, the health system itself. Ukrainians live a decade less than their EU neighbors. Basic epidemiological vulnerabilities are exacerbated by a health delivery system centered around outdated hospitals and an excessive reliance on out-of-pocket spending. In 2017, Ukraine passed a landmark health financing law defining a package of primary care for all Ukrainians, free-of-charge. The law is transforming Ukraine's constitutional commitment to free health care from an aspiration into specific critical services that are actually being delivered.
The performance of these sectors, which were on the "front line" during COVID, demonstrate the payoff of reforms. The job now is to tackle the outstanding challenges.
The first is to reduce the reach of the public sector in the economy. Ukraine has some 3,500 companies owned by the state—most of them loss-making—in sectors from machine building to hotels. Ukraine needs far fewer SOEs. Those that remain must be better managed.
Ukraine has demonstrated that progress can be made in this area. The first round of corporate governance reforms has been successfully implemented at state-owned banks. Naftogaz was unbundled in 2020. The electricity sector too is being gradually liberalized. Tariffs have increased and reforms are expected to support investment in aging electricity-producing and transmitting infrastructure. Investments in renewable energy are also surging.
But there are developments of concern, including a recent removal of the CEO of an SOE which raised concerns among Ukraine's friends eager to see management independence of these enterprises. Management functions of SOE supervisory boards and their members need to remain free of interference.
The second challenge is to strengthen the rule of law. Over recent years, the country has established—and has committed to protect—new institutions to combat corruption. These need to be allowed to function professionally and independently. And they need to be supported by a judicial system defined by integrity and transparency. The move to re-establish an independent High Qualification Council is a welcome step in this direction.
Finally, we know change is possible because after nearly twenty years, Ukraine on July first opened its agricultural land market. Farmers are now free to sell their land which will help unleash the country's greatest potential source of economic growth and employment.
Ukraine has demonstrated its ability to undertake tough reforms and, thanks to the COVID-19 pandemic, has seen the real-life benefits of these reforms. The World Bank looks forward to providing continued assistance as the country takes on new challenges on the way to closer European integration.
This article was first published in European Pravda via World Bank
Liberal Development at Stake as LGBT+ Flags Burn in Georgia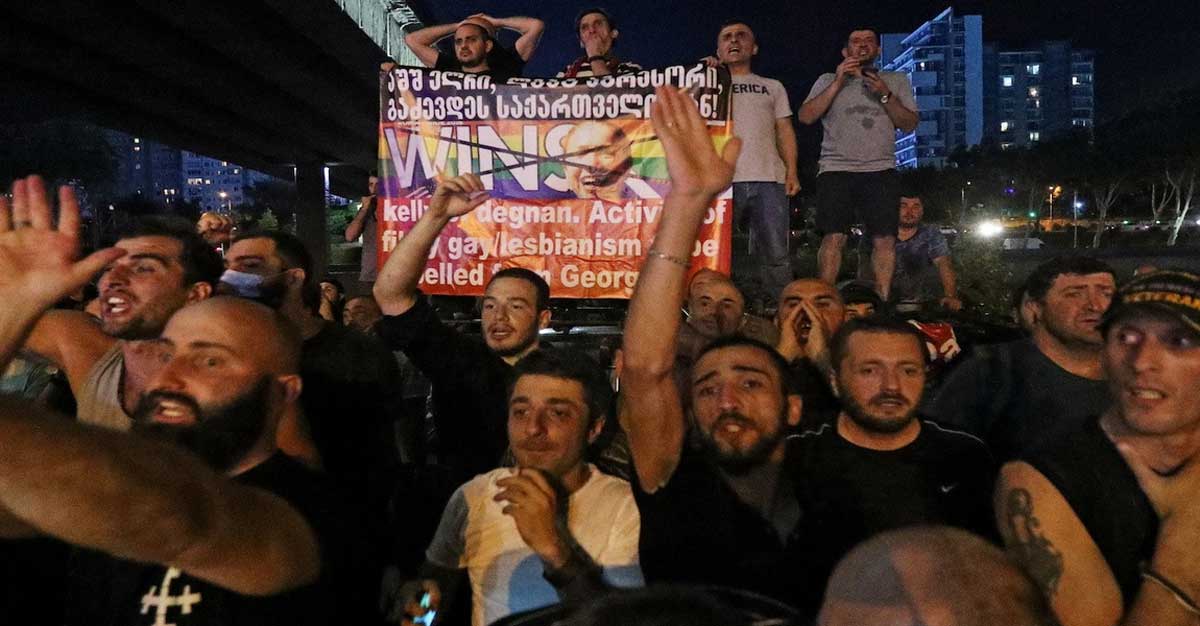 Protests against Georgia's LGBT+ Pride parade turned ugly in Tbilisi on July 5 when members of the community were hunted down and attacked, around 50 journalists beaten up and the offices of various organizations vandalized. Tensions continued the following day, despite a heavy police presence.
On the face of it, the Georgian state condemned the violence. President Salome Zourabichvili was among the first with a clear statement supporting freedom of expression, members of parliament did likewise and the Ministry of Internal Affairs condemned any form of violence.
But behind the scenes, another less tolerant message had been spread before the attacks. Anxiety about this year's events had been rising as a result of statements by the government and clergy. Prime Minister Irakli Garibashvili suggested the march "poses a threat of civil strife." The Georgian Orthodox Church meanwhile condemned the event, saying it, "contains signs of provocation, conflicts with socially recognized moral norms and aims to legalize grave sin."
For many, these statements signified tacit approval for the abuse of peaceful demonstrators. Meanwhile, the near-complete absence of security at the outset of the five-day event was all too obvious in Tbilisi's streets and caused a public outcry. Many alleged the government was less focused on public safety than on upcoming elections where will need support from socially conservative voters and the powerful clergy, in a country where more than 80% of the population is tied to the Georgian Orthodox Church.
The violence brought a joint statement of condemnation from Western embassies. "Violence is simply unacceptable and cannot be excused," it said. The Pride event was not the first and had previously been used by anti-gay groups. Violence was widespread in 2013 — and the reality of attacks against sexual minorities in Georgia remains ever-present.
In a socially conservative country such as Georgia, antagonism to all things liberal can run deep. Resistance to non-traditional sexual and religious mores divides society. This in turn causes political tension and polarization and can drown out discussion of other problems the country is marred in. It very obviously damages the country's reputation abroad, where the treatment of minorities is considered a key marker of democratic progress and readiness for further involvement in European institutions.
That is why this violence should also be seen from a broader perspective. It is a challenge to liberal ideas and ultimately to the liberal world order.
A country can be democratic, have a multiplicity of parties, active election campaigns, and other features characteristic of rule by popular consent. But democracies can also be ruled by illiberal methods, used for the preservation of political power, the denigration of opposing political forces, and most of all the use of religious and nationalist sentiments to raise or lower tensions.
It happens across Eurasia, and Georgia is no exception. These are hybrid democracies with nominally democratic rule. Armenia, Georgia, Kyrgyzstan, and others have increasingly more in common, despite geographic distance and cultural differences.
Hungary too has been treading this path. Its recent law banning the supposed propagation of LGBT+ materials in schools must be repealed, European Commission President Ursula von der Leyen said on July 7. "This legislation uses the protection of children . . . to discriminate against people because of their sexual orientation . . . It is a disgrace," she said.
One of the defining features of illiberalism is agility in appropriating ideas on state governance and molding them to the illiberal agenda.
It is true that a mere 30 years since the collapse of the Soviet Union is not enough to have built a truly liberal democratic state. Generations born and raised in the Soviet period or in the troubled 1990s still dominate the political landscape. This means that a different worldview still prevails. It favors democratic development but is also violently nationalistic in opposing liberal state-building.
Georgia's growing illiberalism has to be understood in the context of the Russian gravitational pull. Blaming all the internal problems of Russia's neighbors has become mainstream thinking among opposition politicians, NGOs, and sometimes even government figures. Exaggeration is commonplace, but when looking at the illiberal challenge from a long-term perspective, it becomes clear where Russia has succeeded in its illiberal goals. It is determined to stop Georgia from joining NATO and the EU. Partly as a result, the process drags on and this causes friction across society. Belief in the ultimate success of the liberal agenda is meanwhile undermined and alternatives are sought. Hybrid illiberal governments are the most plausible development. The next stage could well be a total abandonment of Euro-Atlantic aspirations.
Indeed what seemed irrevocable now seems probable, if not real. Pushback against Georgia's Euro-Atlantic choice is growing stronger. Protesters in front of the parliament in central Tbilisi violently brought tore the EU flag. Twice.
The message of anti-liberal groups has also been evolving. There has been significant growth in their messaging. The anti-pride sentiment is evolving into a wider resistance to the Western way of life and Georgia's Western foreign policy path, perhaps because it is easily attacked and misrepresented.
To deal with this, Western support is important, but much depends on Georgian governments and the population at large. A pushback against radicalism and anti-liberalism should come in the guise of time and resources for the development of stronger and currently faltering institutions. Urgency in addressing these problems has never been higher — internal and foreign challenges converge and present a fundamental challenge to what Georgia has been pursuing since the days of Eduard Shevardnadze – the Western path to development.
Author's note: first published at cepa