Croatia on the way to join the Schengen Area
The Commission is today reporting on Croatia's progress in meeting the necessary conditions to join the Schengen area. The European Commission considers that, based on the results of the Schengen evaluation process initiated in 2016, Croatia has taken the measures needed to ensure that the necessary conditions for the full application of the Schengen rules and standards are met. Croatia will need to continue working on the implementation of all ongoing actions, in particular its management of the external borders, to ensure that these conditions continue to be met. The Commission also today confirms that Croatia continues to fulfil the commitments, linked to the Schengen rules, that it undertook in the accession negotiations.
President Jean-Claude Juncker said: "I commend Croatia for its efforts and perseverance to meet all the necessary conditions to join Schengen. It is only through being united and standing together that we can ensure a stronger Schengen area. Sharing the achievement of Schengen must be our common objective. This is why I trust that Member States will take the right steps for Croatia to become a full Schengen member soon."
Commissioner for Migration, Home Affairs and Citizenship Dimitris Avramopoulos said: "Schengen is one of the greatest and most tangible achievements of European integration. But its strength very much depends on its inclusiveness – now that Croatia has taken the measures to ensure that the necessary conditions are met, we must recognise this. Once it becomes a full Schengen member, it will contribute to further strengthening the Schengen area and ensure that the EU's external borders are better protected."
In his 2017 State of the Union Address, President Juncker expressed his unequivocal support for Croatia becoming a full Schengen member once all the necessary conditions were met. Today, the Commission is reporting on the positive result of a long process of evaluation and cooperation, which has seen Croatia steadily improve to meet those conditions.
Assessment of all Schengen criteria
Today's Communication takes stock of the evaluations conducted between June 2016 and May 2019, which examined the application of Schengen rules and standards by Croatia in a number of areas. Whilst the Commission had already successfully evaluated and confirmed the full implementation of the Schengen rules in the areas of data protection, police cooperation, common visa policy, return, the Schengen Information System (SIS), firearms and judicial cooperation in criminal matters, today's communication also confirms that Croatia has taken the necessary measures to ensure that the conditions for the application of Schengen rules in the field of external border management are met. Croatia will need to continue working to ensure the consistent implementation of all ongoing actions in this field.
Finally, the Commission is also reporting on the fulfilment of commitments undertaken by Croatia in its accession negotiations that are relevant for the Schengen rules. The commitments in particular concern the area of the judiciary and respect of fundamental rights. The Commission today confirms that Croatia continues to fulfil all of them.
Next steps
The Commission invites the Council to discuss this communication with the aim of integrating Croatia into the Schengen area in line with the 2011 Act of Accession.
Background
The Schengen area is the largest free-travel area in the world, currently including 22 EU countries (Austria, Belgium, Denmark, France, Finland, Germany, Greece, Italy, Luxembourg, Netherlands, Portugal, Spain, Sweden, Czech Republic, Estonia, Hungary, Latvia, Lithuania, Malta, Poland, Slovakia and Slovenia) as well as 4 associated non-EU countries (Norway, Iceland, Switzerland and Liechtenstein). It allows citizens to move freely between those countries without having to go through border checks, making it easier to travel, work and live across borders.
Countries wishing to join the Schengen area must undergo a series of Schengen evaluations to confirm whether they fulfil the conditions necessary for the application of the Schengen rules. These evaluations assess whether a country is able to take responsibility for controlling the external borders on behalf of the other Schengen States, efficiently cooperate with other law enforcement agencies in other Schengen states in order to maintain a high level of security once border controls are abolished, apply the Schengen rules such as control of external land, sea and air borders (airports), issuing of Schengen visas, return procedures, police cooperation and protection of personal data, and finally the need to connect to and the use of the Schengen Information System.
Once it is considered that all the necessary conditions for the application of all the relevant parts of the Schengen rules are met, it is for the Council, following consultation of the European Parliament, to take a final decision by unanimity.
Croatia declared its readiness to start the Schengen evaluation process in all relevant policy areas in March 2015. Today's report takes stock of the progress made during this evaluation process in all relevant areas and confirms the continued fulfilment of commitments undertaken by Croatia during its accession negotiations to the EU.
Over €280 million in EU funding for environment, nature and climate action projects
The European Commission has approved an investment package of more than €280 million from the EU budget for over 120 new LIFE programme projects. This EU funding will trigger total investments of nearly €590 million to help meet these projects' ambitious goals for environment, nature, and climate action. This amount represents a 37% rise compared to last year.
The projects will help to achieve the European Green Deal objectives by supporting the EU Biodiversity Strategy and the Circular Economy Action Plan, contributing to the green recovery from the Coronavirus pandemic, and helping Europe become a climate-neutral continent by 2050, among others. Many of the new projects are cross-country projects involving several Member States.
Frans Timmermans, Executive Vice-President for the European Green Deal said: "The European Green Deal is our roadmap to a green, inclusive, and resilient Europe. LIFE projects epitomise these values as they bring together Member States for the protection of our environment, the restoration of nature, and support of biodiversity. I'm looking forward to the results of these new projects."
Virginijus Sinkevičius, Commissioner for the Environment, Oceans and Fisheries added: "LIFE projects can really make a tangible difference on the ground. They bring solutions to some of the most serious challenges of our time such as climate change, loss of nature and unsustainable use of resources. If replicated across the EU at speed and scale, they can help the EU achieve its ambitious EU Green Deal goals and contribute to building a greener and more resilient Europe for all of us, but also for generations to come."
Approximately €220 million are allocated to a wide range of projects on environment and resource efficiency, nature and biodiversity, and environmental governance and information and over €60 million to support climate change mitigation, adaptation and governance and information projects.
This includes major investments aimed at protecting and enhancing Europe's biodiversity. Projects such as restoring peatlands – unique ecosystems home to many highly adapted, rare and threatened species – will contribute to the implementation of the EU Biodiversity Strategy. Peatlands are also an important carbon sink, and can boost Europe's drive toward climate neutrality by 2050.
The LIFE projects also support reducing energy consumption in new buildings, in line with the recently launched EU Renovation Wave Strategy. Funds will go into developing universal and affordable low-carbon solution that could reduce energy consumption in all new buildings by up to 40%.
Funds will also go towards projects that prevent food waste and lead to improved waste management in line with the new EU's Circular Economy Action Plan.
Financial resources are also being earmarked for numerous projects that will help energy-intensive industries to reduce greenhouse gas emissions in line with the Commission's ambitious Climate Target Plan and our climate neutrality objective.
The numbers in brief
34 LIFE nature & biodiversity projects will support the implementation of the EU Birds and Habitats Directives as well as the EU Biodiversity Strategy to 2030. They have a total budget of €221 million, of which the EU will pay €133 million.
47 LIFE environment and resource efficiency projects will mobilise €208 million, of which the EU will provide €76 million. These projects cover actions in five areas: air, environment and health, resource efficiency and circular economy, waste, and water.
8 LIFE environmental governance and information projects of nearly €17 million with just over €9 million EU contribution will raise awareness of environmental issues among the wider public and help public authorities to promote, monitor and enforce compliance with EU environmental legislation.
16 LIFE climate change mitigation projects will have a total budget of approximately €86 million, of which just under €32 million from the EU.
15 LIFE climate change adaptation projects will mobilise €50 million, €26 million of which will come from EU funds.
3 LIFE climate governance and information projects will improve governance and raise awareness about climate change with a total budget of €7 million of which the EU is contributing just under €4 million.
Project descriptions and more details can be found in the Annex to this press release.
Background
The projects were selected among more than 1250 applications submitted under the LIFE 2019 call for proposals, published in April 2019. The LIFE programme is the EU's funding instrument for the environment and climate action. It has been running since 1992 and has co-financed more than 5 500 projects across the EU and in third countries. At any given moment, some 1 100 projects are in progress. The budget for 2014–2020 is set at €3.4 billion in current prices. For the next long-term EU budget 2021-2027, the Commission is proposing to increase LIFE funding by almost 60%.
Commission holds first meeting of EU COVID-19 national scientific advice platform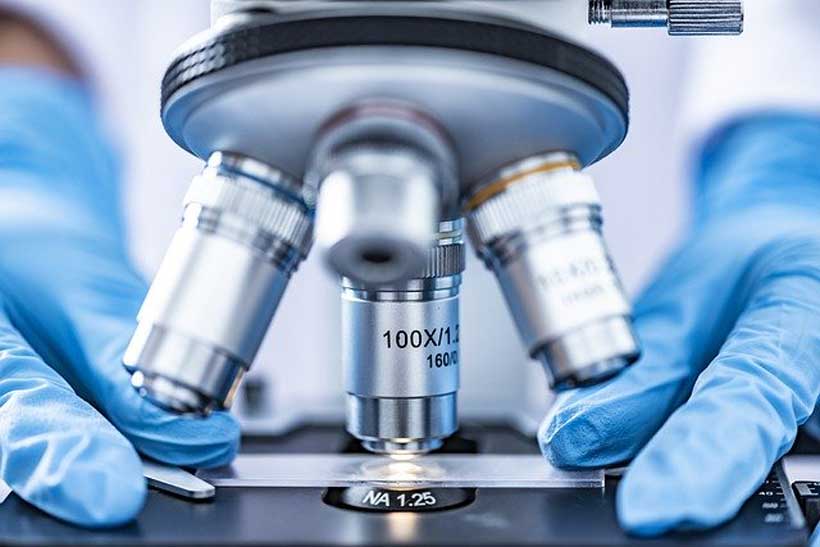 President Ursula von der Leyen welcomed Member States' COVID-19 scientific advisors to the first meeting of the EU scientific advice platform on COVID-19. The platform will facilitate more co-ordinated scientific advice on the approach to Member State COVID-19 public health measures across the EU. It complements the President's COVID-19 advisory panel and the work of the European Centre for Disease Prevention and Control (ECDC).
Today's meeting was chaired by Commissioner for Health and Food Safety, Stella Kyriakides, with Professor Peter Piot, Special Advisor to the President on COVID-19, also in attendance.
The scientific advisors discussed the most effective settings for the use of rapid antigen tests and the most effective application of isolation and quarantine to control the spread of the virus. Their discussions on these and future items will inform the content and co-ordination of EU and Member State policy, and complements existing sources of scientific advice from EU agencies and other sources.
President of the European Commission, Ursula von der Leyen, said: "To beat coronavirus, we need the best scientists to join forces and find solutions against this virus, fast. This is why we are bringing together Europe's top scientific advisors to debate and advise on the best way ahead on matters such as testing or isolation. This will help identify the most effective measures and will boost a coordinated approach across the European Union."
Stella Kyriakides, Commissioner for Health and Food Safety, said:" Since the outset of the COVID-19 crisis, the most significant challenge has been the coordination of national measures. Today's launch of the scientific platform with top advisors from all our Member States will play a crucial role in ensuring that important decision on measures that affect the daily lives of our citizens, such as testing or quarantines, are based on the best available scientific knowledge and are well coordinated across the Union."
President von der Leyen and the EU-27 leaders will discuss the outcomes of the first platform meeting during their videoconference, 19 November.
Background
During their videoconference on 29 October, EU heads of state or government and President von der Leyen decided to set up the platform, which will meet on a regular and as necessary basis. The platform complements the advisory panel set up by the Commission on 17 March 2020 to formulate science-based EU response guidelines and coordinate risk management measures.
EU: €10 billion in investment in Africa and EU Neighbourhood and stimulate global recovery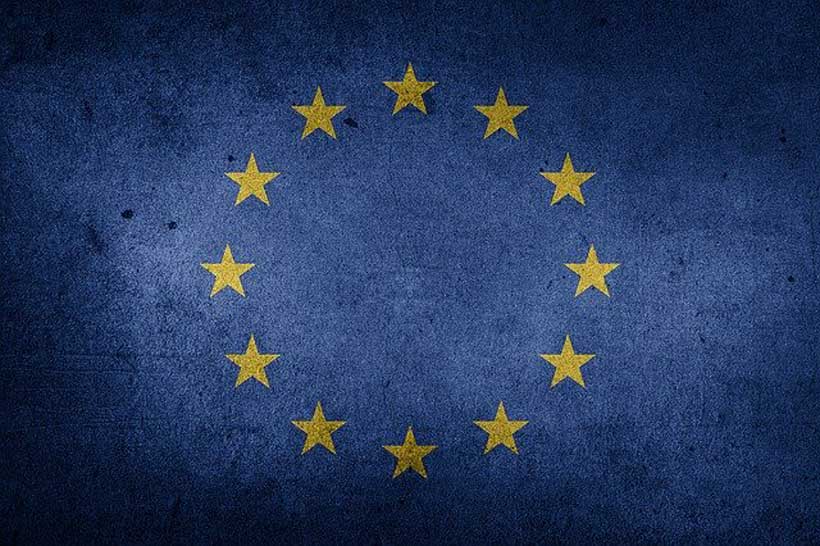 European Commission took a major step forward in boosting investment in Africa and the EU Neighbourhood, helping to stimulate global recovery from the pandemic, by concluding ten financial guarantee agreements worth €990 million with partner financial institutions that complete the European Fund for Sustainable Development (EFSD), the financing arm of the External Investment Plan (EIP). Together, these guarantees are expected to generate up to €10 billion in overall investment.
Jutta Urpilainen, Commissioner for International Partnerships, said: "By signing these agreements today, the EU has concluded the implementation of the External Investment Plan's overall guarantee almost two months early. Now our partner financial institutions can make use of all of the Plan's individual guarantees to generate billions of euros in much-needed investment, in particular across Africa. These agreements will directly support people who face some of the biggest challenges because of COVID-19: small business owners, the self-employed, women entrepreneurs and businesses led by young people. They will also help to fund a major expansion of renewable energy generation, ensuring that the recovery from the pandemic is green, digital, just and resilient."
Commissioner for Neighbourhood and Enlargement, Olivér Várhelyi, said: "The guarantee agreements that we sign today clearly show the effective partnership established between the European Commission and the International Financial Institutions in support of our partner countries. Investments have become even more necessary in light of the pandemic. With today's signature, the European Commission is securing more than €500 million to support EU Neighbourhood countries. These guarantee agreements will stimulate their economic recovery and make them more resilient to future crises."
Guarantees agreements include the earlier announced €400 million guarantee – that complements the additional €100 million EU grant announced today – for the COVAX Facility, to develop COVID-19 vaccines and ensure fair access once they are available. Other agreements for guarantees amounting to €370 million will help small businesses stay afloat and continue to grow in the face of the COVID-19 pandemic.
All these guarantees are part of the Team Europe response to COVID-19 – a package of combined support for our partner countries from the EU, its Member States, and European financial institutions. They also mark the successful completion of the EFSD and will bring much-needed investment to partner countries in Africa and the EU Neighbourhood.
These guarantees are part of the EU External Investment Plan, which is mobilising more than €50 billion in public and private investment for sustainable development in countries neighbouring the EU and in Africa using €5 billion in EU funds under the EFSD.
The guarantee agreements concluded today are the following:
This €438 million guarantee with the European Investment Bank (EIB) will reduce and remove financing constraints for accessing COVID-19 vaccines and health related diagnostic services in Sub-Saharan Africa. It has two components: the first amounts to €400 million and focuses on widening access to future COVID-19 vaccines in Africa and the EU Neighbourhood. The second comes to €38 million and will improve access to high-quality, health-related diagnostic services for low-income communities in Sub-Saharan Africa, particularly in rural areas. It will enable partnerships between governments and private sector laboratory and diagnostic companies.
This €60 million guarantee with CDP, the Italian Development Finance Institution, will support local businesswomen and businessmen in Sub-Saharan Africa and the EU Neighbourhood, who have trouble accessing loans and capital to start or expand their business. The InclusiFI Programme (the "Programme") is a jointly managed initiative by CDP and AECID (as co-leaders). The Programme aims at leveraging private financing to foster inclusive and sustainable entrepreneurship and MSMEs growth led by women, young people and migrants, ideally through remittances and diaspora capital*. It will also encourage local banks to increase their lending to them by expanding innovative business development and financial services in selected countries. In doing so, it will create jobs and reduce inequality. InclusiFi will also help local banks and other local financial institutions to address the challenges caused by the COVID-19 pandemic. The guarantee will make it possible for diaspora communities in Europe to invest in small businesses in their countries of origin, stimulating the use of remittances.
This €160 million guarantee programme is signed with AFD, the French development cooperation agency, and Proparco, the French Development finance institution. It targets small businesses in Sub-Saharan Africa and the EU Neighbourhood, with a particular focus on MSMEs in the agricultural sector, in rural areas and those particularly impacted by the COVID-19 pandemic. The guarantee will make it more affordable for them to borrow, helping to sustain their businesses.
Renewable Energy Support Programme for mainly rural parts of Sub-Saharan Africa
This €20 million guarantee with COFIDES, the Spanish development finance institution, will help to develop and finance renewable energy projects, which are not connected to the electricity distribution networks, so-called off-grid and mini-grid projects. It targets rural and peri-urban areas in Sub-Saharan Africa and areas without access to energy. The guarantee will help to generate a total investment of €80 million* and is expected to provide electricity to at least 180,000 new people in rural areas.
European Guarantee for Renewable Energy
These guarantee agreements worth €62 million are signed with AFD, the French development cooperation agency in partnership with CDP, the Italian Development Finance Institution*. They aim to promote renewable energy solutions by reducing the off-take risk of energy projects – the risk of not getting paid for the energy sold. By providing a partial risk coverage, these guarantees will give investors more certainty and thus a bigger incentive to invest in or to finance a renewable energy project. These guarantees are expected to give over one million people access to electricity.
EU Market Creation Facility
This €150 million guarantee with KfW, the German development bank, and the Currency Exchange Fund (TCX) aims to increase the use of local currency in development finance. It increases the risk capacity for TCX and enables the fund to grow even in challenging circumstances like the COVID-19 pandemic. The increased capacity of TCX will allow financial institutions to lend more to people and businesses in Sub-Saharan Africa and the European Neighbourhood, whilst not exposing borrowers to unprecedented currency risk. The programme makes financial institutions more stable and creates lending capacity in local currency.
Municipal, Infrastructure and Industrial Resilience Programme
This €100 million guarantee programme with the European Bank for Reconstruction and Development (EBRD) will support municipal, industrial and infrastructure investments in the EU Southern and Eastern Neighbourhood, which have been affected by the COVID-19 pandemic. The programme also supports the transitioning to green, low-carbon and climate-resilient economies. It does so by supporting investments in green city infrastructure, green logistic chains, energy efficiency and green technology transfers in industrial processes, commercial operations and buildings. The guarantee will help improve infrastructure and municipal services, increase energy and water efficiency and create jobs in the EU Neighbourhood.