The 2nd China International Import Expo (CIIE) will be held in Shanghai, China from November 5th to 10th. Iran will participate in Country Exhibition, Business Exhibition and Hongqiao International Economic Forum (HIEF). Here, I would like to introduce the CIIE to Iranian friends.
The 1st CIIE achieved great success. On November 5th to 10th, 2018, the first CIIE was successfully held in Shanghai, China, with a profound influence around the world. First, the scale of the exhibition was large. Covering a total area of 300,000 square meters, 172 countries and international organizations participated, and 3,617 overseas companies took part in the exhibition, fully reflecting the strong appeal of the Chinese market. Second, the level of the exhibition was high. More than 220 of the world's top 500 companies participated in the exhibition, and more than 300 new products and technologies were first released. Third, the result of the exhibition was rewarding. More than 800,000 exhibitors and purchasers attended the conference, concluding contracts over US$57.8 billion.
During the 1st HIEF, Chinese President Xi Jinping attended the opening ceremony and delivered a keynote speech. More than 30 foreign heads of states and international organizations delivered speeches and more than 4,500 delegates attended the forum. The Country Exhibition covered all five continents, including developed countries, developing countries and least developed countries. The Country Exhibition pavilions had different styles, highlighting their own characteristics, and making full use of high-tech means and diverse forms to display their unique regional culture and distinct advantageous industries, including goods trade, service trade, industrial development, investment, tourism and specialty.
The second CIIE is quite worth expecting. Namely, its scale will be even larger. The exhibition area has increased from 300,000 to 330,000 square meters. More than 170 countries, international organizations, over 3,000 exhibitors and 400,000 purchasers have signed up for the exhibition. There will be more than 200 supporting and facilitating activities, such as interpretation of economy policies, release of research reports, international cultural exchange, corporate promotion, as well as sellers and buyers' matching negotiations. Its quality will be further upgraded. The exhibitors are more diversified. The number of companies in the world's top 500 and leading industrial enterprises exceeds that of the first CIIE, and there will be even more visitors and international purchasers. Professional, high-quality, cutting-edge and featured exhibits will be more concentrated and the quality will be further improved. Its innovation will be much stronger. This year, for the first time, the CIIE news release platform will be set up. The Chinese ministries and local governments will jointly interpret important policies. International organizations and research institutions will release annual reports and industrial reports respectively. The CIIE will continue to be chosen as an ideal platform by participating companies to launch their products and technologies, the number of which is expected to overpass last year's. Innovative exhibition forms such as quality life, technology life, and artificial intelligence will give participants a first-class experience.
As a major feature and highlight of the CIIE this year, there will be more than 60 countries participating in the Country Exhibition, covering an area of about 30,000 square meters. The theme of HIEF this year is "Openness, Innovation, Cooperation, and Win-win". More than 50 important speakers from political, business and academic fields including WTO Director-general, UNCTAD Secretary-general, Nobel laureate in economics and leaders of global top 500 enterprises, will jointly explore the new trend of global economic development, share their views and insights on meeting new challenges, overcoming difficulties, and finding ways for further developing globe economy in the new era.
The open and cooperative CIIE will never end. The CIIE was first initiated, planned, deployed, and promoted by President Xi Jinping in person. As an event to be held on an annual basis, the CIIE will feature good performance, good results and continued success in the years to come. Adhering to the global governance concept of extensive consultation, joint contribution and shared benefits, the CIIE welcomes countries to share China's development dividends. It provides new opportunities for countries to expand exports to China, but also develop trade relations with third countries. It builds a new platform for countries to demonstrate national development achievements and to explore global economic and trade issues. It injects new impetus to global trade and world economic growth. Upholding the spirit of openness and cooperation, the CIIE is not a China's solo show, but rather a chorus of countries of all over the world. Working together with the international community, China is willing to develop the CIIE into an effective channel for the goods, technologies and services from the world to enter the Chinese market, an open and cooperative platform for countries around the world to strengthen cooperation and exchanges and conduct international trade, an international public product to promote economic globalization. China is willing to make joint efforts with the world to construct an open world economy, build a community with a shared future for mankind, and facilitate better development of global trade and world economy.
I believe that Iranian companies participating in this year's CIIE will be warmly welcomed with the world-famous Persian carpets, saffron, handicrafts and etc…The Iran Country Exhibition High-Tech Pavilion will open a new window for China and other countries as well to perceive and further understand Iran's technological strength and advanced products with its featured products in the fields of IT, energy, environment, nano, biology and health. As an important hub along the Silk Road , Iran's voice and view will be heard at HIEF and spread to the rest of the world.
Here, I wish CIIE a gorgeous chorus of the integrated world economy and having a long-lasting profound impact of the world.
From our partner Tehran Times
The light side (SMEs) and the dark side (virtual currency) in post-covid Italy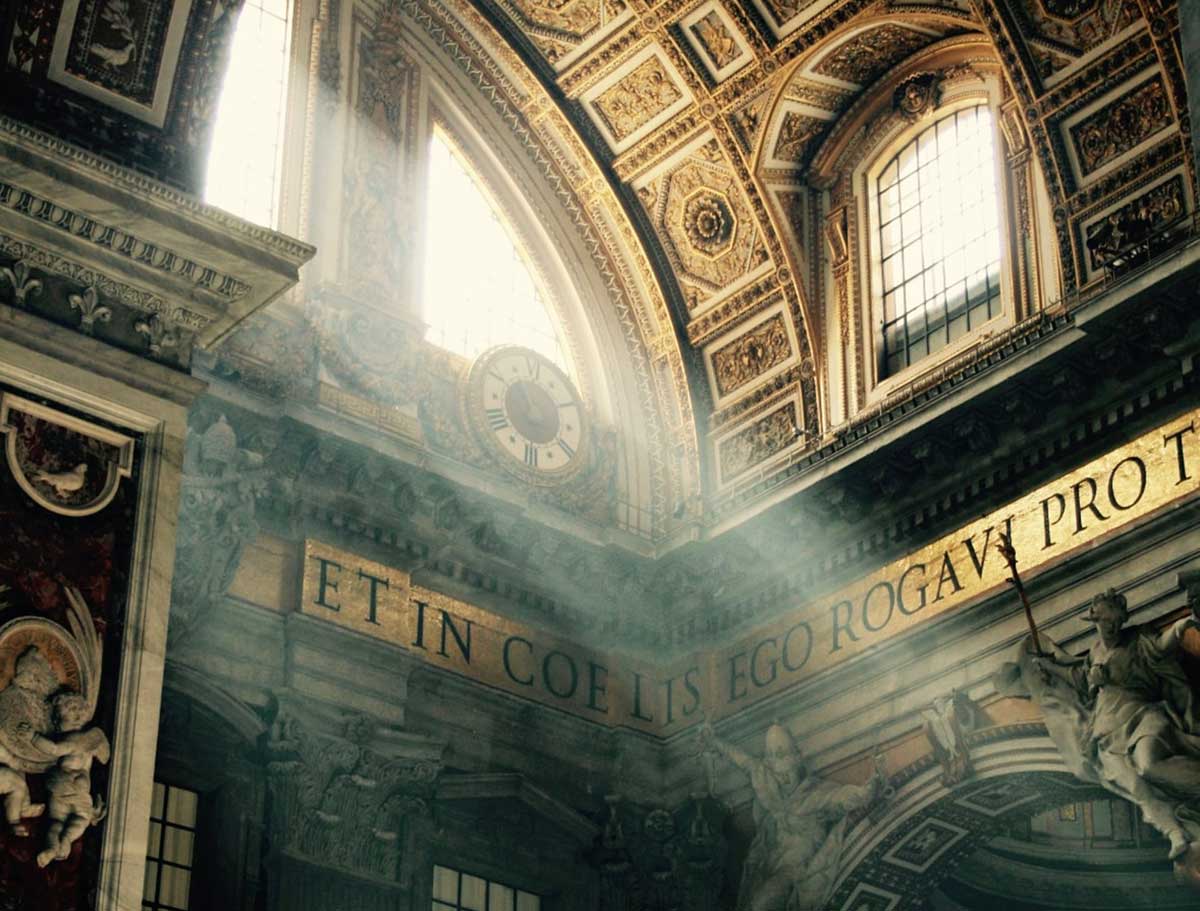 With a view to assessing the impact of the pandemic that has been afflicting Italy since the beginning of 2020, I think we should examine the careful analysis made by the National Commission for Listed Companies and the Stock Exchange (Consob) in its report on the year 2020.
2020 was one of the worst years for Italy in economic and social terms since the end of World War II. After experiencing a significant fall in GDP, the country has been moving towards economic recovery since the second half of the year and, more markedly, in the early months of 2021, and is showing its own willingness to tackle the unresolved problems, by also taking advantage of the change in the EU's fiscal policy attitude, which is a necessary foundation for cohesion among Member States.
The 2020 results confirmed the assessment that savings and exports are the two pillars of the country's economic and social strength. The protection of savings by public institutions follows rules that have been tested and perfected over time. Nevertheless, they need to be updated in the light of technological innovations in the financial sphere. The most solid protection, however, remains its anchorage to real activity, the progress of which is shaped in Italy by export performance. On the other hand, private consumption and public spending show that they have not the momentum they have in other major world economies.
One of the few positive aspects emerging from the report is that the savings ratio of Italian households compared to their disposable income grew by 50% in 2020. Excluding savings invested in listed companies, its yield remained rather low, close to zero.
Considering the amount of financial assets owned by Italian households, each percentage point of return can be estimated at around 30 billion euros, i.e. almost 2% of GDP, the size of a good public budget plan and fiscal manoeuvre of the past.
Taking into account the management charges, savings have contributed significantly to sustaining market stability, but without producing real growth, although this effect is now the result of a crisis that arose for particular and contingent reasons.
Exports experienced difficulties, declining in volume by about one-seventh compared to 2019, due to the concomitant effect of falling global demand and quarantine-related obstacles to domestic production.
Imports fell more sharply, thus enabling Italy's foreign current account balance to remain positive and increasing slightly with regards to GDP.
In 2020 Italy's international investment position improved further, showing a surplus for the first time in three decades. The international financial market only partially recorded and acknowledged this favourable structural position of the country.
In the first quarter of 2021, world trade rose to higher levels than pre-crisis levels and Italy's exports continued to grow at double their rate, thus confirming the resilience and dynamism of Italian companies in the sector – a traditional cornerstone of our economy.
The financial account balance with foreign countries, which had recorded a slight negative balance in 2020, also turned positive, thus confirming the role of Italian savings as a pillar of stability – another Italy's point of strength.
Confidence in the Italian economy's ability to react has grown, as shown by the significant reduction in the spread between BTP and Bund interest rates. This is also the result of the decisions taken by the ECB to purchase significant amounts of public bonds and by the European Commission to suspend – albeit temporarily – the Stability Pact and launch the Next Generation EU Plan (NgEU).
The report under consideration, however, states that for the recovery phase to continue, we need to complement and supplement the decisions taken so far to boost companies' risk capital in view of improving their financial leverage and making them more willing to undertake new initiatives.
This phase provides an important opportunity for the tax reform that has been urged for some time and reaffirmed in the framework of the National Recovery and Resilience Plan (NRRP) implementing the Next Generation EU Plan.
State intervention for social purposes has reached unusual forms and levels, without anyway reducing citizens' pressure on public resources. This is not surprising because the rational content of human action leads to choose obtaining the best result at the lowest cost.
Private companies, especially the exporting ones, have been forced by competition to solve their problems without delay, so as to avoid being excluded from the market. Their ability to do so is a cornerstone of growth and a foundation for the good and smooth functioning of the democratic system, which has the power to correct the income distribution determined by productive and commutative activity through regulations, taxes and levies.
Conversely, when these forms are insufficient and savings are not used by private individuals, the State resorts to debt, but not always following a well-founded assessment of the intergenerational redistributive effects.
In this regard, the report insists on the fact that – on the basis of the yardstick provided by the laws in force – it is no longer possible to distinguish – with technical and legal certainty – of what currently currency and financial products legally consist – a content that is interrelated due to the connection ensured by the conversion platforms between virtual and traditional instruments.
The market uses a different yardstick from that of the existing legislation, which needs to be incorporated and integrated into it. The activity in movable assets, securities and forms that takes place in the field of financial information is also increasingly interfering with international relations and geopolitical equilibria, the stability of which plays an important role for exchanges with currency and nominal funds, especially as a result of the growing weight they have in a political scenario that is no longer at the height of the peace and prosperity achieved in the last thirty years of integration and cooperation between States.
However, the willingness expressed in various fora by government authorities to seize the opportunities opened up by technological innovations in capital movements and management should not be seen as acquiescence to the loss of market transparency, but as a desire to recover it by making use of the same financial innovations.
Therefore, the favourable attitude towards new techniques must be matched by clear rules on the emergence and exchange of encrypted instruments and their intertwining with traditional monetary and financial assets/liabilities, whether already digitalised or not, as an essential guide for operators managing liquidity and savings.
The spreading of virtual instruments has prompted the emergence of "technology platforms" enabling faster and cheaper ways for accessing payment and securities trading services than those offered by banks and other intermediaries and brokers.
We need to be careful, however, as the custody and exchange functions they initially performed have evolved to accommodate increasingly articulated and complex transactions, including the granting of credits secured by one's own or others' virtual instruments, or the conclusion of derivative contracts using cryptocurrencies (Altcoin, Crypto token, Stabe coin, Bitcoin, INNBC, etc.) as collateral, even for several transactions of the same type.
These new market segments are evolving rapidly and there seems to be a dangerous repetition of the experience before the 2008 crisis, when derivative contracts grew to ten times the size of global GDP.
Although with the necessary distinctions, it is likely that something similar is happening in the market for virtual monetary and financial products, especially the encrypted ones.
The use of these instruments in closed forms outside the participants in the initiative (permissionless) precludes private supervision (such as the one carried out by boards of auditors and certification bodies) or public supervision (by supervisory authorities). Without adequate safeguards (rules and bodies), the result is a deterioration in market transparency, which is the foundation of lawfulness and operators' rational choices.
The well-known negative effects include the shielding that these techniques allow for criminal activities, such as tax evasion, money laundering, terrorist financing and kidnapping. The concentration in the possession of cryptocurrencies that has recently been ascertained may reflect this aspect of the problem.
For Italy, the problem raised has particular connotations compared to other countries due to the existence of a constitutional provision that attributes to the Republic the task of encouraging and protecting savings in all its forms, as well as the task of regulating, coordinating and controlling the credit exercise and operation.
It would be improper and inappropriate to attribute to the specific phrase "savings in all its forms' and to the credit to be protected a connotation that would also embrace virtual instruments, without going through a specific regulation.
If this were to happen, the responsibility for the consequences suffered by savers could fall on the State, as has already happened in the past, because of the covert or overt legitimisation of their existence and the awareness that through financial innovations market manipulation and the consequent ruin of savers can be achieved.
Therefore, the existence and operation of a security system – even if left to private individuals – must be guaranteed and supervised by the State which, however, must bear in mind that the spreading of digital techniques in finance poses specific requirements and needs that must be addressed globally, otherwise its effectiveness will be reduced.
The legitimisation of the existence of "virtual savings", in various forms, is now a reality that intersects with savings generated in the traditional way, i.e. without spending a portion of the income produced by labour or capital.
We are faced with radical changes that must be tackled being fully aware of their content and urgency in view of avoiding negative consequences on the micro and macro-systemic stability of the securities market and, in this way, on the savings and economic growth needed to protect them and use them properly.
An obligatory step is to reaffirm that the legal validity of contracts is only guaranteed by their denomination in sovereign currency. If – as it would appear to be the case – we intend to recognise the existence of private currencies, users must make it clear in a specific contractual clause that they are aware of the risks they are running in using non-public currencies.
Beyond Being Friends: Russia and China Need an Exclusive Trade Deal
RIAC's 6th "Russia and China: Cooperation in a New Era" conference in early June showcased once again the will of the two countries to develop exclusive relations. Over the past 1,5 years, during the global COVID crisis, both sides have even strengthened mutual trust. In December 2020, Russia and China extended their agreement on notifying of missile launches for ten years. The document was first signed back in 2009. In March, the Treaty of Good Neighborliness and Friendly Cooperation was prolonged, an agreement that has been cementing relations between the two countries for the past 20 years.
Economy contrasted with diplomacy
However, despite the long-sustained foreign policy rapprochement, Russia and China are far from fully utilizing their bilateral economic potential. In 2020, according to the Russian Federal Customs Service, China accounted for 15% of Russian exports, slightly more than the CIS (14%), but significantly less than the European Union (41%). In the structure of Russian imports, China is also behind the EU (24% versus 35%), although European food producers have been excluded from the Russian market since 2014.
In turn, Russia's share was only 2% in Chinese exports in 2020 (with the U.S. share at 17%), and only 3% in imports (compared to 7% for the U.S., according to the ITC).
The same proportions are typical of mutual investments. By the beginning of 2020, according to the Bank of Russia, China accounted for less than 0.1% of accumulated direct investment from Russia (with the share of UK and Germany at 4.7% and 2.2%, respectively). As for the accumulated direct investments in Russia (private equity and debt instruments), China's share reached only 0.8% in early 2020, while the share of France stood at 4.5%.
State support and guarantees
So far, Chinese investments are mainly focused on energy projects, directly or indirectly supported by the state. Yamal LNG plant is a good example (20% owned by CNPC, 9.9% by Silk Road Fund): to launch construction, Novatek raised a loan from the NWF (the sovereign National Wealth Fund). Another example is the Amur Gas Chemical Complex (AGCC) of Sibur (40% owned by Sinopec)—the project will enjoy tax benefits as a resident of one of the Far Eastern territories of priority social and economic development.
Ensuring guaranteed demand is equally important, as is the case for AGCC, which is located in close proximity to the world's largest consumer of polyethylene and polypropylene, the basic petrochemical products. It is no coincidence that Sinopec acquired the share in the Amur GCC in December 2020. By that time, it became obvious that the consequences of the COVID-19 pandemic would not undermine China's growing demand for petrochemicals and gas chemicals: according to the ICIS forecast, China's share in global polyethylene imports will grow from last year's 35% to an even more impressive 43% by 2030.
Looking for viable opportunities
The lack of proper state support and guarantees restrains export in a number of other industries that could have enjoyed demand in the Chinese market. This is apparent in trade frictions between China and the U.S. (in 2019, China imposed a 25% duty on methanol imports from the United States) and Australia (in late 2020, China stopped buying Australian coal). And vice versa, it is possible to increase exports by searching for opportunities in the market niches where Russia's sales potential is coupled with absolute competitive advantages, such as in helium market, where Russia may become one of the leading suppliers in the coming years.
Another option is the supply of Russian hydrogen, which may allow China to partially replace petroleum imports from other markets.
In 2018, according to the International Energy Agency (IEA), some 1,790 hydrogen-fuel vehicles were operated in China out of 12,952 vehicles globally; the Chinese fleet grew to 6,180 out of 23,354 units by the end of 2019. And by 2025, China plans to increase the number of buses and trucks utilizing fuel cells to 50,000, jumping to 1 million by 2030.
Moreover, in 2035, according to the official plans of the Chinese authorities, half of vehicles sold should be climate-neutral, while the other half should be powered by hybrid engines or fuel cells. A similar shift will have to occur in Japan, where the IEA forecasts the number of fuel cell vehicles to increase from 3,633 in 2019 to 200,000 in 2025 and to 811,200 in 2030.
Russia has its competitive edge in hydrogen energy development, taking into account both global leadership in natural gas reserves (used for blue hydrogen stored in ammonia) and 50+ years of experience in nuclear and hydropower, needed for production of yellow and green hydrogen. Understanding these advantages is already reflected in regulatory plans: for example, according to the Energy Strategy adopted last year, Russia will increase its hydrogen exports from 200,000 tons in 2024 to 2 million tons in 2035.
Towards a New Trade Deal
We need to admit though that a long-term strategy requires long-term investment, while the latter requires secure return. To ensure there is a horizon for planning your business, you do not have to necessarily rely on budget support: this is where exclusive trade agreements can step in. This is exactly what the Trump administration did in January 2020, concluding an agreement that obliged China to boost U.S. imports by $200 billion above the 2017 level within two years, including energy ($52.4 billion), industrial production ($77.7 billion) and agriculture ($32 billion). The deal, among other effects, has revived the U.S. oil exports to China: supplies grew to 482,000 barrels per day (bpd) after a drop to 137,000 bpd in 2019 amid trade wars.
An exclusive trade deal between Russia and China could be smaller in volume and longer in tenor (aiming to increase the trade turnover by $100 billion in at least five years) to help resume, for example, the Eastern Petrochemical Company project, in which ChemChina planned to participate previously but which remained on paper. In return, Russia could extend the tax benefits, which are now granted to residents of the territories of priority social and economic development (TOSER), to all projects with Chinese shareholding. Thus, the success story of cooperation between Sibur and Sinopec in the Amur GCC would be replicated and should provide a new impetus to bilateral relations.
From our partner RIAC
Emerging Global Market: The Arctic on Sale
The Arctic Region has been on a journey of geographical transformation induced by Climate Change. There has been an unprecedented percentage of what can be called as 'Arctic metamorphosis', witnessed as deterioration of climate twice as rapidly as in any other parts of the globe. There has been a decline in permafrost, sea ice, icesheets on ocean and glaciers in Canada, Alaska and Greenland. There has been a notable decrease in the snow cover that earlier occupied the land. These alarming changes in the physiography were first recorded in the 1980s, and have been on a surge ever since. Around 1 million sq. miles of sea ice has shrunk over the past 50 years, halving the size of Arctic icecap. The transition has been so dramatic that it actually cut the turf to Asia, revealing the fabled North West Passage that European voyagers sought for shipping, for over centuries. As of now, it is not a matter of 'if' but 'when' will the Arctic Passageway open for regular marine transportation and when would the exploration of lucrative natural energy-resources deposits be possible.
The regressing ecosystem has been the least of the concerns of our capitalist, market-oriented, energy-hungry world economy. The melting ice caps and glaciers are paving way to access the 13% of globe's undiscovered oil and 30% of globe's undiscovered natural gas lying at the Arctic Ocean seabed, a home for world's largest unexplored hydrocarbon resources. These percentages translate to 1,669 trillion cubic ft. of natural gas and 90 billion barrels of oil. The economic potential for these energy resources exceeds $2.7 trillion for Russian and American Arctic claims alone. Moreover, there are massive reserve potential for rare mineral resources also referred to as "strategic minerals" including palladium, nickel and iron-ore which might prove to be a greater economic driver than the energy resources. Apart from these, Arctic has tremendous new opportunities for high sea fisheries. The Ocean has vast stocks of marine resources including shrimp, pollock, crab, pacific salmon, squid, scallop and halibut. It would prove to be a new arena of industrial-scale commercial fisheries.
Whether the sought resources are hydrocarbon or mineral, they must procure their route via pipelines or shipping routes to the receptive markets. Along with the transitory passageways, there would be need for improved icebreakers, satellite and communication and navigation, deep water ports, double-hulled shipping vessels, operational search and aviation infrastructure development.
An even better incentive would be the inception of new sea-lanes initiated by the great Arctic melt. The shipping shortcuts of Northwest Passage and Northern Sea Route would reduce the nautical transit times by days, saving the shipping corporations thousands of miles. The sailing distance between Yokohama and Rotterdam on the Northern Route would be reduced from over 11,200 nautical miles to 6,500 nautical miles, in comparison with the current Suez Canal Route which would amount to the savings of up to 40 percent of shipping expenses. Likewise, the voyage from Rotterdam to Seattle would be trimmed by the North West Passage by over 2000 nautical miles, reducing the distance up to 25 percent in comparison with the current Panama route.
Taking into consideration the fuel costs, canal fees and various other miscellaneous charges that amount to lofty freight rates, these alternative passages will cutback the charges of a single voyage down to at least 20%, saving around $17.5 million, saving billions of dollars per annum for the shipping industry. These savings would be far greater for the megaships that have to sail all the way down to Cape Horn and Cape of Good Hope.
The world's shipyard's have already started building ice-capable ships, beginning with the groundwork for the navigation through these sea-lanes and for the transport of Arctic's natural gas and oil. Billions of dollars are being invested by the private sector for the fleet of Arctic tankers. As of now, around 496 ice-class ships have been built worldwide. The gas and oil markets are investing in development of the avant-garde technology and assemblage of advanced ships, possessing double-acting tankers, that have the dual technology of steam bowing through open waters and proceed stern to smash through deep ice. These ships are capable of sailing unobstructed to Arctic's burgeoning gas and oil fields independent of ice-breakers. These breakthroughs will turn previously unviable commercial projects into booming businesses.
Of all the Arctic States, the largest stakeholder with greatest intrinsic interests in the region is Russia. A significant 20% of Russia's GDP comes of Russian North, and accounts for 22% of all exports. The resources of Arctic are of strategic importance for Russia; therefore, it has been so far the largest investor in the region. It has invested in the fleet of nuclear-icebreakers, the only of their kind in the world. Further, Russia is planning on increasing this fleet of 4 to 13 with a cost of over $1.5 billion. Moreover, Russia has endeavored to aim for 92.6 million ton of cargo by 2030. These hefty investments indicate the importance of Arctic as a market. Russia aims at charging for providing the sea-routes since it has the largest geographical proximity to the ocean as well as providing shipping and infrastructure in the region. The claims of oil and gas reserves are only an addition to the gains Russia has planned to make.
Considering the economic and strategic importance of Arctic and its potential to add to the world's oil, gas, minerals, fisheries and shipping reserves makes it an alluring marketplace. The region itself has been divided among the 'Arctic States' that include Russia, Denmark, Iceland, Finland, Sweden, Norway, Iceland, and United States. Instead of making efforts to preserve the deteriorating environmental conditions and the physiographic challenges, these states are only in a race of dividing the resources among themselves and reaping as much assets as they can. All domains of Arctic are on sale; including the sea, land, sea-life, mineral resources, and fossil fuels. The world has turned a blind eye towards the environmental consequences for the region of the planet which will surely cost more than the gains. Putting nature's commodities on sale have never worked in anyone's favor.