J.P. Morgan to Support New World Bank Fund for Skills Development of India's Workforce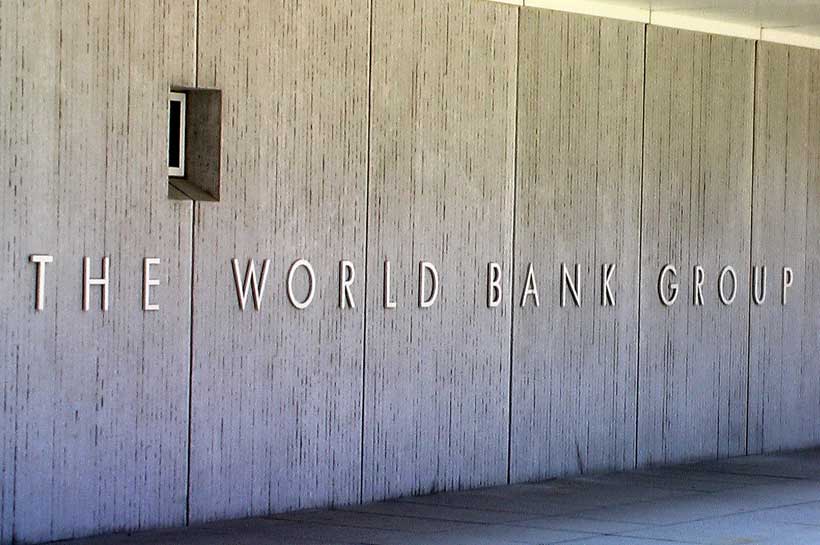 J.P. Morgan today announced an up to $10 million commitment to a new World Bank Multi Donor Trust Fund focused on improving the quality of skills development for young people in India.
The program – School to Work: Skilling India's Youth – will improve access to quality and market-relevant training for youth in select states of India. The program will support innovative models in curriculum development; provide appropriate training for teachers as well as career counselling for students; develop and match skills development programs to emerging demand in the future of work; foster inclusion of marginalized communities; and reduce gender gaps in accessing skills development programs. Pilot projects will be launched in Maharashtra and Rajasthan.
"Children who are in primary school today are likely to work in jobs that do not even exist right now. To prepare for a fundamentally altered world of work, investing in people and their skills, is going to be a critical policy decision countries can make to secure the future of their citizens," said Junaid Ahmad, World Bank Country Director in India.
"This collaboration with J.P. Morgan, focused on improving the quality of skills development for young people, will support India's efforts to tap into the future job market as it strives to transition to a high middle-income country," he added.
The investment in the World Bank program is part of J.P. Morgan's $25 million, five-year commitment to help low- and middle-income communities in India develop the skills needed by the country's workforce in the future. The firm will apply lessons learned from its initiatives in the U.S. that help connect young and long-term unemployed adults with rewarding career pathways and will also use insights from India to maximize the impact of future investments across the world.
"India is in a unique position as, for the next two decades, more than two-thirds of its population will be of working age," said Kalpana Morparia, Chairman, South and South East Asia, J.P. Morgan. "We believe integrating work skill training with core academic curriculum will create an efficient workforce for the country's economic progress."
J.P. Morgan is the first private sector organization to partner with the World Bank on improving skills in India. The partnership is one example of the World Bank's efforts to mobilize funding, ideas and innovations from private sector and philanthropic actors in solving development challenges around the world, including the need to prepare the workforce for a changing job market.
According to World Bank's World Development Report (WDR) 2019 on the The Changing Nature of Work, technology is playing a key role in reshaping every industry and in raising the bar for skills in every profession. More than 12 million youth between 15 and 29 years of age are expected to enter the working age population in India every year for the next two decades. The government's recent skill gap analysis concludes that by 2022, another 109 million or so skilled workers will be needed in 24 keys sectors of the economy.
At present, however, school leavers have few opportunities to acquire job specific skills; only 2.3 percent of India's workforce has received some formal skills training. To address the issue, the Government of India's National Skill Development Mission aims to train approximately 400 million people across the country by 2022. To support the country's vision, the World Bank is currently working through the $250 million Skill India Mission Operation (SIMO) to help India's growing young workforce acquire market-relevant skills needed in today's highly competitive job market.
"Through the new program, we hope to strengthen our engagement with the private sector in India, support interventions that are innovative, improve the quality of school education and deepen our work in the area of skills development," said Shabnam Sinha, World Bank's Lead Education Specialist in India.
EU greenhouse gas emissions fell in 2019 to the lowest level in three decades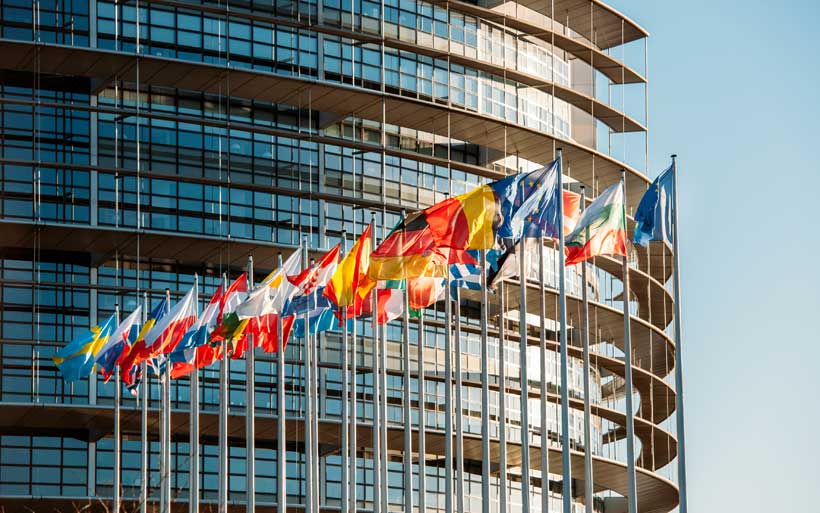 The Commission today adopted its annual EU Climate Action Progress Report, covering the EU's progress in cutting greenhouse gas emissions in 2019. Greenhouse gas emissions in the EU-27 decreased by 3.7 % year-on-year, while GDP grew by 1.5%. Emissions have now been reduced by 24% compared to 1990 levels.
Frans Timmermans, Executive Vice-President for the European Green Deal, said: "The European Union is proving it is possible to reduce emissions and grow your economy. However, today's report again confirms we need to step up our efforts across all sectors of the economy to reach our common goal of climate neutrality by 2050. The transition is feasible if we stick to our commitment and seize the opportunities of the recovery to reboot our economy in a greener, more resilient way and create a healthy, sustainable future for all."
Emissions covered by the Emissions Trading System (EU ETS) saw the greatest reduction in 2019, dropping by 9.1%, or about 152 million tonnes carbon dioxide equivalent (Mt CO2eq), compared to 2018. This drop was driven mainly by the power sector, where emissions fell by almost 15%, primarily due to coal-fired electricity production being replaced by electricity production from renewables and gas. Emissions from industry decreased by close to 2%. Verified emissions from aviation, which currently only cover flights within the European Economic Area, continued to grow modestly, increasing by 1%, or about 0.7 Mt CO2eq, compared to 2018. Emissions that are not covered by the EU ETS, such as those from non-ETS industry, transport, buildings, agriculture and waste, saw no significant change compared to 2018 levels.
EU expenditure on climate action, financing of green technologies, deployment of new solutions and international cooperation increased in 2019, and will see a further increase in the context of Europe's recovery from COVID-19.
EU ETS auction revenue is an increasingly important source of climate financing. The total revenue received by Member States, the UK and EEA countries from the auctions between 2012 (the start of auctioning under the EU ETS) and mid-2020 was over €57 billion, with more than half generated in 2018 and 2019 alone. In 2019, total auction revenue exceeded €14.1 billion. Of this total, 77% will be used for climate and energy purposes, 7 percentage points higher than the 70% share reported in 2018. In addition, a growing number of EU-funded climate projects are financed through the monetisation of emission allowances via the NER 300 programme, the Innovation Fund and the Modernisation Fund.
Background
The Climate Action Progress Report "Kick-Starting the Journey Towards A Climate Neutral Europe" describes progress made by the EU and its Member States in reducing greenhouse gas emissions, as well as reporting on recent developments in EU climate policy. The report is produced by the Commission's Directorate-General for Climate Action based on data submitted by Member States under the Climate Monitoring Mechanism Regulation (MMR, Regulation No 525/2013).
Global Experts To Convene Online To Discuss Values In A Post-Covid World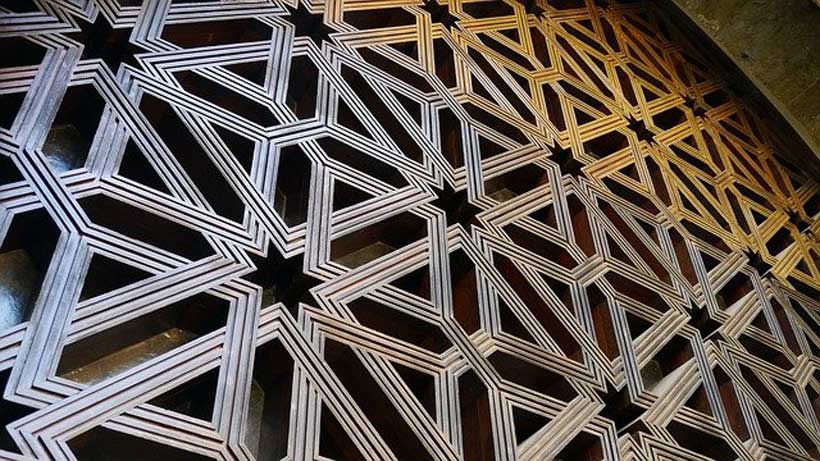 Leading Islamic scholars and experts from around the world, representing government and civil society will convene online to attend the seventh assembly of the Forum for Promoting Peace in Muslim Societies being held between the dates of December 7-9.
The Forum for Promoting Peace in Muslim Societies is led by Shaykh Abdullah bin Bayyah, President of the Higher Academic Council at the new Mohammed bin Zayed University for Humanities in Abu Dhabi, under the patronage of His Highness Sheikh Abdullah bin Zayed Al Nahyan, UAE Minister for Foreign Affairs and International Cooperation.
The Forum draws upon religious leadership and expertise to enter into productive conversations with academics, politicians, economists, and scientists about futures that are more peaceful, more secure, and more inter-connected for all humankind.
The title of this years Forum is "Human Values After Corona: Reviving Virtue in Times of Crisis." It will examine how cooperation between nations, their people, and followers of the world religions can promote global peace and the welfare of all. The conference will emphasize the commonality or shared nature of humankind's destiny at this crucial time. The conference will be unparalleled in its breadth this year hosting the most diverse panel of speakers spanning cultural, academic, governmental, and civic society fields in open conversation and with a shared commitment to positively influence the crisis' present unfolding and alleviation.
The Forum will also discuss the healthcare dimensions of this pandemic and its effects upon mental health, especially given that the preservation of the human intellect is one of the overarching concerns of Islamic sacred law. Moreover, the guests will discuss how humanity may join hands across cultures and religions to create a new world that is human-centric and which prioritizes humanity's wellbeing over other interests. Participants will also discuss the present economic crisis and the ethics of solidarity, as well as prospects for how the New Alliance of Virtue – signed by representatives of the world's religions in Abu Dhabi last year – may be utilized in the process of our world's upcoming 'rebirth'.
Notable attendees will include: the Archbishop of Canterbury Justin Welby, Ambassador Sam Brownback, US Ambassador for International Religious Freedom, Rabbi Ephraim Mirvis Chief Rabbi of the UK, Professor Azza Karam,, Mr. Robert Wexler, Shaykh Mustafa Ceric, HE Noor-Ul-Haq Qadri, From Michael Sandel, Prof Sir Michael Marmot, Dr William Vendley, and Professor Melissa Rogers, Rehman Chishti MP, and Shaykh Hamza Yusuf of Zaytuna College.
Towards a stronger and more resilient Schengen area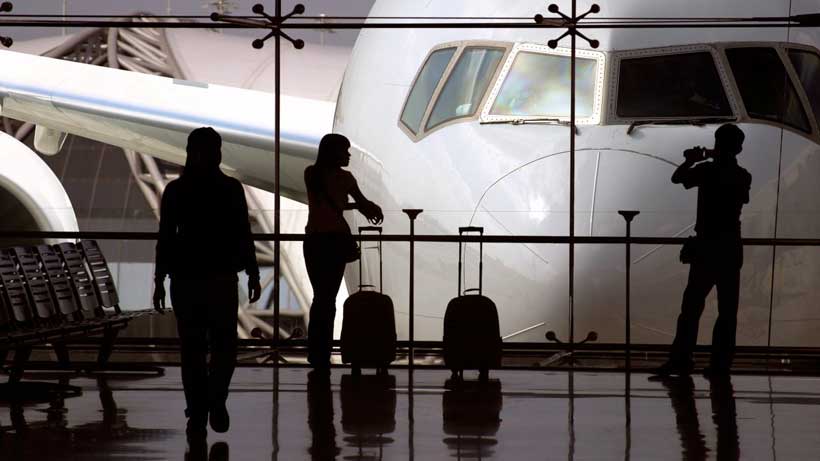 The first ever Schengen Forum, convened today by the Commission, allowed for constructive exchanges towards building a stronger and more resilient Schengen area. The videoconference gathered Members of the European Parliament and Home Affairs Ministers with the aim of fostering cooperation and political dialogue and rebuilding trust.
Vice-President for Promoting our European Way of Life, Margaritis Schinas, said: "Today's discussions showed a strong collective commitment to preserve and strengthen Schengen. For the last 35 years, we have built an entire Schengen architecture to better protect the area without controls at internal borders. And we must continue to build on and improve that architecture going forward."
Commissioner for Home Affairs, Ylva Johansson, said: "The coronavirus pandemic has shown how much we need Schengen. Moving freely within the EU is a daily necessity for millions of Europeans for work or school for instance. It's also crucial for companies transporting goods around Europe. Schengen can be our lifeline when it comes to Europe's economic recovery post-coronavirus. That is why our discussions today on building a more resilient Schengen are so important."
The discussions focused on:
Improving the mechanism to evaluate the implementation of the Schengen rules: Options for operational improvements as well as legislative changes to the mechanism were discussed for better monitoring, quicker and more efficient identification of possible deficiencies and effective follow up.
Finding a way forward on the revision of the Schengen Borders Code: Participants discussed possible ways forward to improve the current Schengen rules, with the shared objective of overcoming existing internal border controls and ensuring that any possible reintroduction of controls at internal borders in the future is proportionate, used as a measure of last resort and for a limited period of time.
Better managing the EU's external borders: Participants stressed the need for quickly putting in place the Entry/Exit System (EES) and the European Traveller Information and Authorisation System (ETIAS). These systems complement existing databases such as the Schengen Information System or the Visa Information System, which need to be used in full. The ongoing work towards ensuring that information systems for migration, border management and security become interoperable by 2023 was highlighted as crucial to give border guards the information they need to know who is crossing the EU's borders. The deployment of the European Border and Coast Guard standing corps starting from January 2021 will also provide increased support to Member States' border guards whenever and wherever needed.
Enhancing police cooperation and information exchange: Common and coordinated European action, for instance through increased police cooperation, better information exchange and better use of new technologies, is crucial to guarantee security within the Schengen area. Police checks can also constitute an effective alternative to the reintroduction of border controls. Measures such as joint patrols, joint investigation teams, cross-border hot pursuits or joint threat analysis were discussed as being alternatives to effectively address threats to security.
Strengthening the governance of the Schengen area: Regular meetings of the Schengen Forum, based on reports provided by the Commission, will help ensure the political involvement of all relevant players.
Next steps
Today's discussions are the first step in an inclusive political debate towards building a stronger Schengen area based on mutual trust. They will feed into the Schengen Strategy that the Commission intends to present in mid-2021.
Following today's first videoconference, the Schengen Forum will continue to meet regularly both at political or technical levels. The next meeting of the Forum at political level will take place in spring 2021, ahead of the presentation of the Strategy for a stronger Schengen area. Targeted consultations at technical level will also take place with representatives from the European Parliament and national authorities over the next months.
Background
35 years ago, 5 Member States agreed to remove border controls between themselves. Today, the Schengen area encompasses 26 European States with over 400 million citizens and it is a key policy of the European Union. It underpins the seamless functioning of the EU internal market in goods and services and has allowed Europeans to organise their private and professional lives around unfettered travel around Europe.
Schengen rules require an update to adapt them to evolving challenges. The pandemic, security concerns, and migration management issues have led Member States to reintroduce internal border checks. To address these challenges and build a more resilient Schengen area, the Commission announced in September this year the creation of a Schengen Forum to foster operational cooperation and stronger confidence in the rules.