J.P. Morgan to Support New World Bank Fund for Skills Development of India's Workforce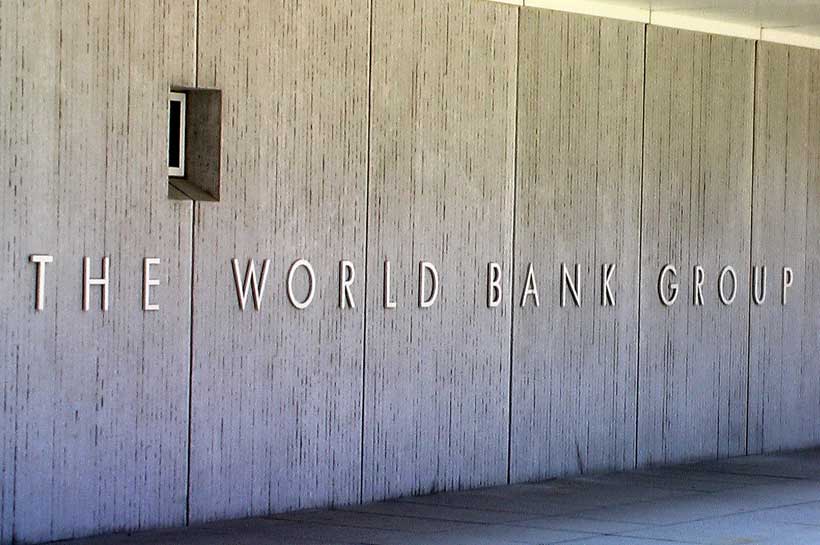 J.P. Morgan today announced an up to $10 million commitment to a new World Bank Multi Donor Trust Fund focused on improving the quality of skills development for young people in India.
The program – School to Work: Skilling India's Youth – will improve access to quality and market-relevant training for youth in select states of India. The program will support innovative models in curriculum development; provide appropriate training for teachers as well as career counselling for students; develop and match skills development programs to emerging demand in the future of work; foster inclusion of marginalized communities; and reduce gender gaps in accessing skills development programs. Pilot projects will be launched in Maharashtra and Rajasthan.
"Children who are in primary school today are likely to work in jobs that do not even exist right now. To prepare for a fundamentally altered world of work, investing in people and their skills, is going to be a critical policy decision countries can make to secure the future of their citizens," said Junaid Ahmad, World Bank Country Director in India.
"This collaboration with J.P. Morgan, focused on improving the quality of skills development for young people, will support India's efforts to tap into the future job market as it strives to transition to a high middle-income country," he added.
The investment in the World Bank program is part of J.P. Morgan's $25 million, five-year commitment to help low- and middle-income communities in India develop the skills needed by the country's workforce in the future. The firm will apply lessons learned from its initiatives in the U.S. that help connect young and long-term unemployed adults with rewarding career pathways and will also use insights from India to maximize the impact of future investments across the world.
"India is in a unique position as, for the next two decades, more than two-thirds of its population will be of working age," said Kalpana Morparia, Chairman, South and South East Asia, J.P. Morgan. "We believe integrating work skill training with core academic curriculum will create an efficient workforce for the country's economic progress."
J.P. Morgan is the first private sector organization to partner with the World Bank on improving skills in India. The partnership is one example of the World Bank's efforts to mobilize funding, ideas and innovations from private sector and philanthropic actors in solving development challenges around the world, including the need to prepare the workforce for a changing job market.
According to World Bank's World Development Report (WDR) 2019 on the The Changing Nature of Work, technology is playing a key role in reshaping every industry and in raising the bar for skills in every profession. More than 12 million youth between 15 and 29 years of age are expected to enter the working age population in India every year for the next two decades. The government's recent skill gap analysis concludes that by 2022, another 109 million or so skilled workers will be needed in 24 keys sectors of the economy.
At present, however, school leavers have few opportunities to acquire job specific skills; only 2.3 percent of India's workforce has received some formal skills training. To address the issue, the Government of India's National Skill Development Mission aims to train approximately 400 million people across the country by 2022. To support the country's vision, the World Bank is currently working through the $250 million Skill India Mission Operation (SIMO) to help India's growing young workforce acquire market-relevant skills needed in today's highly competitive job market.
"Through the new program, we hope to strengthen our engagement with the private sector in India, support interventions that are innovative, improve the quality of school education and deepen our work in the area of skills development," said Shabnam Sinha, World Bank's Lead Education Specialist in India.
COVID-19 leads to massive labour income losses worldwide
The devastating losses in working hours caused by the COVID-19 pandemic have brought a "massive" drop in labour income for workers around the world, says the International Labour Organization (ILO) in its latest assessment of the effects of the pandemic on the world of work.

Global labour income is estimated to have declined by 10.7 per cent, or US$ 3.5 trillion, in the first three quarters of 2020, compared with the same period in 2019. This figure excludes income support provided through government measures.

The biggest drop was in lower-middle income countries, where the labour income losses reached 15.1 per cent, with the Americas the hardest hit region at 12.1 per cent.

The ILO Monitor: COVID-19 and the world of work. Sixth edition , says that the global working hour losses in the first nine months of 2020 have been "considerably larger" than estimated in the previous edition of the Monitor (issued on 30 June).

For example, the revised estimate of global working time lost in the second quarter (Q2) of this year (when compared to Q4 2019) is for 17.3 per cent, equivalent to 495 million full time equivalent (FTE) jobs (based on a 48-hour working week), whereas the earlier estimate was for 14 per cent, or 400 million FTE jobs. In Q3 of 2020, global working hour losses of 12.1 per cent (345 million FTE jobs) are expected.

The outlook for Q4 has worsened significantly since the last ILO Monitor was issued. Under the ILO's baseline scenario, global working-hour losses are now projected to amount to 8.6 per cent in the fourth quarter of 2020 (compared to Q4 2019), which corresponds to 245 million FTE jobs. This is an increase from the ILO's previous estimate of 4.9 per cent or 140 million FTE jobs.

One reason for the estimated increases in working-hour losses is that workers in developing and emerging economies, especially those in informal employment, have been much more affected than by past crises, the Monitor says.

It also notes that the drop in employment is more attributable to inactivity than to unemployment, with important policy implications.

While many stringent workplace closures have been relaxed, there are significant variations between regions. 94 per cent of workers are still in countries with some sort of workplace restrictions, and 32 per cent are in countries with closures for all but essential workplaces.
The "fiscal stimulus gap"
The 6th edition of the Monitor also looks at the effectiveness of fiscal stimulus in alleviating labour market impacts.

In countries where sufficient data is available for Q2 2020, a clear correlation exists, showing that the larger the fiscal stimulus (as a percentage of GDP), the lower the working-hour losses. In that period, globally an additional fiscal stimulus of 1 per cent of annual GDP would have reduced working hour losses by a further 0.8 per cent.

However, while fiscal stimulus packages have played a significant role in supporting economic activity and reducing the fall in working hours, they have been concentrated in high-income countries, as emerging and developing economies have limited capacity to finance such measures.
In order for developing countries to reach the same ratio of stimulus to working hours lost as in high-income countries, they would need to inject a further US$982 billion (US$45 billion in low-income countries and US$937 billion in lower-middle income countries). The stimulus gap for low income countries amounts to less than 1 per cent of the total value of the fiscal stimulus packages announced by high-income countries.

This huge "fiscal stimulus gap" is even more worrying in the light of the social protection deficits in many developing countries. Moreover, some of these countries have also had to redirect public spending from other objectives in order to mitigate the labour market impact of the crisis.

"Just as we need to redouble our efforts to beat the virus, so we need to act urgently and at scale to overcome its economic, social and employment impacts. That includes sustaining support for jobs, businesses and incomes," said ILO Director-General Guy Ryder.

"As the United Nations General Assembly gathers in New York, there is pressing need for the international community to set out a global strategy for recovery through dialogue, cooperation and solidarity. No group, country or region can beat this crisis alone," he concluded.
ADB Endorses New 5-Year Partnership Strategy for Indonesia
The Asian Development Bank (ADB) has endorsed its 2020–2024 country partnership strategy for Indonesia, which aims to apply the full range of financing support and solutions through ADB's sovereign and private sector operations along with its technical know-how to catalyze investments, support sustainable development, and help Indonesia emerge stronger from the coronavirus disease (COVID-19) pandemic.
Under the new 5-year strategy, ADB's operations will support Indonesia's inclusive economic development by focusing on people's well-being, economic competitiveness, and the environment, while helping build resilience to climate and disaster risks. ADB will assist in Indonesia's sustainable economic development, including the recovery from the pandemic, with a combination of knowledge, technical, and financial support. ADB will help the country strengthen health care, expand social protection, improve education quality, and develop job skills. ADB will also focus on helping Indonesia tackle climate change and strengthen its resilience to natural disasters and pandemics.
"The new country partnership strategy reflects ADB's strong commitment to helping Indonesia boost human development, improve economic competitiveness, and address disaster risks and environmental sustainability amid heightened economic uncertainty and rising global threats such as climate change," said ADB President Masatsugu Asakawa. "The strategy provides a flexible and agile framework for ADB to help Indonesia incorporate green recovery and other sustainable development options, while strengthening domestic resource mobilization to support the recovery efforts."
The strategy is in line with Indonesia's National Medium-Term Development Plan (2020–2024) and the United Nations' Sustainable Development Goals, as well as ADB's corporate strategy, Strategy 2030.
"We greatly appreciate ADB's strong support to Indonesia over the years, especially the speed of ADB's response and its close and active engagement with the government during the COVID-19 pandemic," said Indonesian Finance Minister Sri Mulyani Indrawati. "The partnership strategy positions ADB as a key partner with innovative solutions to complex development challenges. We welcome ADB's focus on inclusive, competitive, and sustainable development."
Indonesia's economy is the largest in Southeast Asia and the seventh-largest in the world based on purchasing power. The country had reduced poverty by more than half, to 9.2% of the national poverty line in 2019 from 23.4% in 1999, but the progress risks being reversed due to the adverse impacts of the COVID-19 pandemic.
Under the strategy, ADB's sovereign lending to Indonesia is expected to reach $10.7 billion from 2020–2023. ADB's country operations will seek to mobilize cofinancing from development partners and investments from the private sector to help the government better respond to increased demand for financial support amid the COVID-19 pandemic. For example, ADB will help Indonesia attract more private investments in infrastructure by promoting public-private partnerships. It will support Indonesia's Sustainable Development Goals by designing innovative financing options to reduce the risk of green infrastructure projects and help catalyze private sector investments.
ADB will support the government's policy reforms in human capital development, financial inclusion, business competitiveness, state-owned enterprises, and clean energy. ADB operations will seek to advance gender equality in Indonesia by helping increase women's access to formal banking, strengthen female graduates' job skills, and boost their participation in rural enterprises, as well as improving vulnerable women's access to social services.
ADB-financed projects will promote the application of technology to maximize development results. For example, ADB will use big data analytics, financial technologies, satellite technology for flood mapping and urban development, smart grids and meters, geothermal, waste-to-energy, and remote-sensing systems to improve survey and planning processes for the operation and maintenance of assets.
ADB's country program will support Indonesia's participation in regional cooperation and its contribution to the development of regional public goods. That includes international tax cooperation, trilateral cooperation with the Pacific island countries on ocean health, partnership on reducing environmental pollution from plastic waste, and the development of border towns to reduce regional disparities.
Violence leaves more than 300,000 'completely reliant' on assistance in northern Mozambique
Worsening conflict, combined with a precarious humanitarian situation, has forced more than 300,000 people to flee their homes and villages in Mozambique's Cabo Delgado province, leaving them completely reliant on humanitarian assistance, the UN World Food Programme (WFP) has said.
"We are deeply concerned about the unfolding humanitarian situation in Cabo Delgado where conflict and violence have left people without access to food and livelihoods," Antonella D'Aprile, WFP Representative for Mozambique, said in news release, on Tuesday.
"The growing insecurity and poor infrastructure have meant that reaching out to people in need has become harder and now with COVID-19 the crisis becomes even more complex," added the WFP official.
Latest findings from the famine early warning system, FEWSNET, indicate that communities will continue to face "crisis" levels of food insecurity – IPC Phase 3 – into early 2021.
Any additional shocks could rapidly worsen the situation, especially for women and children, according to the UN agency.
The situation is even more worrisome given that Cabo Delgado has the second highest rate of chronic malnutrition in the country, with more than half of children under the age of five chronically malnourished. In addition, with the province currently recording the second-highest number of COVID-19 cases in Mozambique, population displacements have the potential to accelerate the spread of coronavirus.
Resources urgently needed
WFP said it urgently needs $4.7 million per month to assist the internally displaced in northern Mozambique, and that without additional funding it will be forced to reduce food rations as early as December.
Despite significant operational challenges, the UN agency, in collaboration with the Government, plans to reach 310,000 people each month in the provinces of Cabo Delgado, Nampula, and Niassa with food, vouchers and nutrition support.
Since 2017, Cabo Delgado had been experiencing attacks by non-State armed groups, leading to gradual displacement of communities. The attacks also resulted in loss of lives and severely damaged infrastructure, causing disruptions in the access to those most in need.
With the latest violence forcing thousands of refugees across the border, into neighbouring Tanzania, concerns over the regionalization of the conflict are deepening, added WFP.