Balochistan `insurgency 'and its impact on CPEC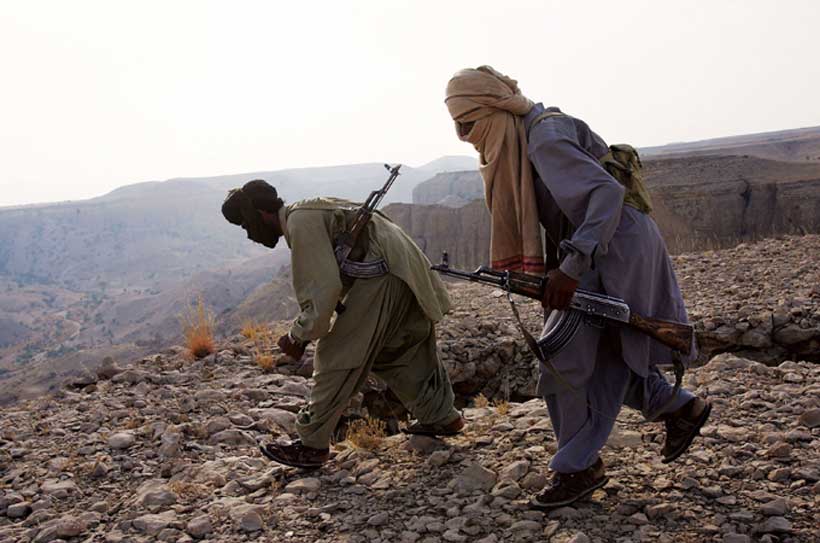 A dispute arose between Baloch leader Akber Bugti and then government led by Parvez Musharraf. Bugti was killed. How he was killed remains a mystery. But, his death triggered a lingering `insurgency', with ebbs and flow in foreign support.
However, there is no let-up in global anti-Pakistan propaganda from Dr. Naila Baloch's `free Balochistan' office, working in New Delhi since June 23, 2018. When this office was opened many Bharatya Janata Party parliamentarians and India's Research and Analysis Wing's officers attended it.
The office was opened in line with Doval Doctrine that aims at fomenting insurgency in Pakistan's provinces, including Balochistan and Khyber Pakhtunkhwa. `Free Balochistan' sponsored offensive posters on taxi cabs and buses in Switzerland and Britain. USA has recently outlawed Balochistan Liberation Army. However, earlier, in 2012, a handful of Republican had moved a pro-separatist bill in US Congress. It demanded `the right to self-determination' and ` opportunity to choose their own status' for people of Balochistan.
Pakistan caught a serving Indian Navy officer Kalbushan Jhadav (pseudonym Mubarik Ali) to foment insurgency in Balochistan. Indian investigative journalists Karan Thapar and Praveen Swami suggested that he was a serving officer. India's security czar,
Along with Baloch insurgents, Pushtun Tahafuzz Movement is being backed up by India. In their over-ebullient speeches, PTM's leaders openly scold Pakistan's National Security institutions. Pakistan's Inter-Services Public Relations had to warn them `not to cross the red line. Yet, sponsored by Pakistan's enemies they continued their tirade. While addressing a rally at Orakzai (April 20, 2019), Pakistan's prime minister expressed sympathy with Pashtun Tahafuzz Movement demands. But he expressed ennui at anti-army slogans shouted by them. Earlier, Pakistan's senate's special committee had patiently heard their demands. PTM voices concerns that are exterior to Pashtoon welfare. For instance, Manzoor Pashteen, in his interview (Herald, May 2018, p.48), berates Pak army operations and extols drone strikes. He says, 'The army did not eliminate even a single Taliban leader. All the 87 Taliban commanders killed in the last 18 years were eliminated in drone strikes'. At a PTM meeting in Britain, even Malala Yusafzai's father (Ziauddin), like His Master's Voice, echoed anti-army sentiments. He said, "Pakistan army and intelligence agencies knew that Fazalullah was a terrorist who continued to operate radio station in Swat'.
For one thing drone strikes amount to aggression. In an article, David Swanson pointed out that any use of military force, be it a drone attack, amounts to a war. The Kellogg-Briand Pact made war a crime in 1928 and various atrocities became criminal acts at Nuremberg and Tokyo.
Genesis of insurgency: Balochistan has been experiencing an armed insurgency since 2005, when veteran Baloch leader Nawab Akbar Bugti became embroiled in a dispute with then-President of Pakistan General Pervez Musharraf. The differences initially centered on royalties from natural gas mined in the resource-rich town of Dera Bugti, in northeast Balochistan. Subsequently, the building of military cantonments in Balochistan, and the development of Gwadar port by China, also became reasons for conflict (The Quint, August 26 2017). On August 26, 2006, Nawab Akbar Bugti was killed in a mountainous region of Balochistan; although the Pakistani government denied killing Bugti, Baloch groups blamed the government for his assassination, and thus the armed insurgency was further intensified (Dawn, August 27 2006).
Baloch insurgents allege that the China is a "partner in crime" with Pakistan's government in looting the natural resources of Balochistan (The Balochistan Post, November 25 2018). In December 2018, Pakistan officials foiled a plan to attack Chinese workers on the East Bay Expressway in Gwadar, seizing weapons and ammunition that Baloch insurgents had stockpiled for that purpose (Samaa Digital, December 6 2018).
The most active separatist groups in Balochistan are Baloch Liberation Army, Balochistan Liberation Front, Baloch Republican Army, and United Baloch Army.
Balochistan separatist groups are divided into two distinct groups. The first group consists of BLF, UBA and BRA, whereas the second group includes Balochistan Liberation Army and Balochistan National Liberation Front
Emergence of BRAS: In the early hours of April 18, a group of militants in southwestern Pakistan blocked the coastal highway that connects the port of Gwadar, near the Iranian border, to Karachi farther east. The militants stopped six buses near a mountain pass and checked the identity cards of all the passengers. They singled out 14 members of Pakistan's armed forces, and then executed them all. Hours later, a coalition of three Baloch separatist groups, known as Baloch Raaji Aajoi Sangar, or BRAS, claimed responsibility. The same group had previously owned attack on the Chinese Consulate in Karachi and a bus of Chinese engineers in the town of Dalbandin, north of Gwadar.
Iran's woes: Iran worries that Pakistan is allowing Saudi Arabia to use Gwadar as a launching pad to destabilize it. Just as Pakistan accuses Iran of harboring Baloch separatists like BRAS, Iran blames Pakistan for giving sanctuary to militant Sunni Baloch groups such as Jaish al-Adl that have attacked Iranian security forces in Iran's Sistan and Balochistan province.
Active insurgent groups in Balochistan: Balochistan separatist groups are divided into two distinct groups. One sunni funded by Kingdom of Saudi Arabia for attacks in Iran. And the other shia funded by Iran. The main groups are: Baloch Raaji Aajoi Sangar (involved in attack on Chinese Consulate in Karachi), Baloch Liberation Army, Baloch Liberation Front, , United Baloch Army, Baloch Liberation Tigers, Baloch Nationalists, Baloch Young Tigers, Balochistan Liberation United Front , Balochistan National Army, Lashkar-e-Balochistan, Baloch Republican Party, Baloch Mussalah Diffah Tanzim (Baloch Militant Defense Army), Baloch National Liberation Front, Free Balochistan Army, Baloch Student Organisation, and Baloch Republican Army (BRP). BRP is the political wing of the armed Balochistan Republican Army. However, its central spokesman Sher Mohamad Bugti denies any relation with the BRA.
Strengths and weaknesses: The insurgency draws its sustenance from the popular misconception that China-Pakistan Economic Corridor is detrimental to Baloch interests. When completed, it would follow influx of foreigners. They would grab their land, plunder their resources and change their demography.
Infighting is the main weakness of the insurgency. Unable to harm armed forces, the insurgents began "killing fellow Baloch and non-Baloch settlers, and launching attacks against Sindhi and Pashtun citizens." Infighting became obvious when the Baloch Liberation Army "killed on of its commanders, Ali Sher, and detained four of its freedom fighters" in 2015,
Solution
Seminars need to be held inside the country, instead of in China, to create awareness in gullible masses. Issues relating to royalty should be settled. Economic deprivation of the people should be reduced.
Sardari (chieftain) system is the bane of economic deprivation: Even when the British government had consented to creation of India and Pakistan as independent states, one thing continually badgered Churchill`s mind. It was concern about downtrodden masses who would groan under tyranny of the nawab, wadera and chaudhri, after the Englishman`s exit from the Sub-Continent. Churchill believed that the Englishman`s legacy to the Sub-Continent was a modicum of justice and rule of law.
No-one better knew the psyche of the feudal lords better than the Englishman himself. Loyalty to the British crown was sine qua non of being a protégé of the British raj. After all, the wadera icons were the Englishman`s own creation. Of all the lords, the conduct of late Akber Bugti baffles one`s wits. His father, Mehrab Khan, was given title of `Sir` by the English rulers and allotted land not only in the Punjab but also in the Sindh province. Akber Bugti, former governor of Balochistan (1972), owned houses in Quetta, Sibi, Jacobabad, Kendkot, Sanghar, besides his native house in Dera Bugti along with about 12,000 acres of land.
The wadera in the yesteryears used to be tyrannical only to the inhabitants of their own constituency, not to the whole country. The situation appears to have changed now. Is it justified to aid or abet blowing up of gas pipelines, shooting at army helicopters, dragging the innocent Punjabi from the Punjab-bound buses and shooting them point-blank, looting buses going to the other provinces.
Will killing innocent passengers lead to forced payment of money by the gas companies, in addition to agreed royalty? By no stretch of logic, such a step could be justified. The matter needs a closer pry by the government into the psyche of our Baluch lords. Why Pak army can`t build cantonments on Pak soil?
The grievance appears to stem from the perception that lion`s share of windfall gains from the multi-billion dollar Gwador port and city project will go to affluent and influential non-Baluchi civilians and non-civilians. Well, that issue could be sorted out at talks.
In terms of area, Balochistan is the largest province of Pakistan. It covers 43.6 per cent of the country`s total area with only 5 per cent of the total population. It is rich in natural resources. Pakistan`s industrial infrastructure mainly depends on the gas and coal of this province. The gas from Dera Bugti meets 60 per cent of Pakistan`s, mainly Punjab`s, domestic and industrial needs. The province has 200 coal mines, which again meet the industrial requirements of Punjab. The province is rich in marble and mineral wealth which is being explored by foreigners under contracts from the Government of Pakistan. Balochistan benefits from the resources of the other provinces just as the other provinces benefit from the resources of Balochistan. The Nawabs received crores of rupees as royalty for the gas transmitted. They are to be blamed for the backwardness of the province. Why don`t they spend a pittance out of the received money on economic development of the province?
Not long ago, gas pipelines in Dera Bugti, the source of the Sui Gas, were frequently attacked by missiles. The government said the attackers were from Bugti tribe. The Pakistan government had to detail about 50,000 para-military troops to protect sensitive installations in Dera Bugti.
In the Sui-gas-fields area, Akbar Bugti initially owned no land. In collusion with revenue officials he got 7,000 acres transferred in his name. He has been receiving royalty from two gas companies at the rate of Rs. 14,000/- per acre, to the tune of ten crore rupees annually. But this land was the property of the Kalpar tribe.
In 1992 armed Bugti tribesmen forcefully evicted six thousand Kalpars and Masuri Bugtis and occupied their lands, gardens and houses. These people are wandering hither and thither in different districts.
Conclusion
The PTM's criticism of Pakistan's armed forces is not fair. They wrogly defend drone attacks. The UN charter maintained war as a crime, but limited it to an 'aggressive' war, and gave immunity to any wars launched with the UN approval. If that is indeed the case, did the UN allow drone attacks on Pakistan? Drone attacks on Pakistan's territory are a clear violation of the country's sovereignty as an independent state. Doubtless `patriotism is the last refuge of a scoundrel'. Lest the PTM is dubbed unpatriotic, it should stick on course. And confine itself to its demands.
The root cause of the problem is the medieval sardari system in Balochistan. This system is responsible for suppression of the common man. This system should be abolished. If the Sardars of today had not been constantly loyal to the Englishman, he would have dis-knighted them.
Not all the nawabs are so malevolent, as our Baluch scions of nawabs.
Nawab of Kalabagh tried to abolish the Sardari system by setting up about 40 police stations in Balochistan. However, General Moosa was averse to the policy. The government should seriously consider such steps as would effectively extend its writ in every nook and corner of Balochistan. The Sardari system must be abolished. Meanwhile, a study should be undertaken to evaluate loyalty and political nuisance of the nawab, sardar, waderas, and their ilk. If the Sardars are not loyal to the national interests, what is the fun of propping them up with government`s patronage? Why not take corrective action to cut them to size?
India should stop stoking up insurgencies in Balochistan and Khyber Pakhtunkhwa. Both India and Pakistan are nuclear armed. There is no reason why they should be toujours at daggers drawn. Entente may flare up into a nuclear Armageddon. India need to shun jingoism, stop its evil machinations in Pakistan, and solve differences through talks.
Hybrid Warfare: Threats to Pakistani Security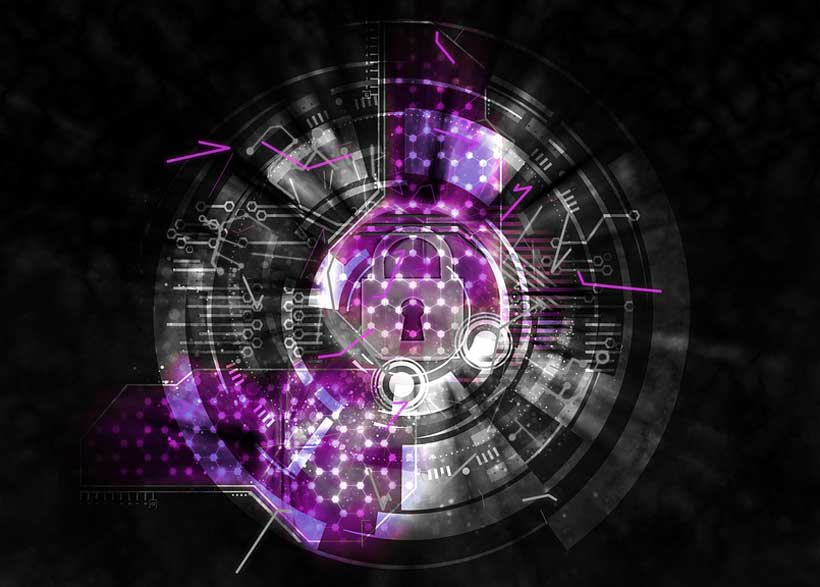 'Victory smiles upon those who anticipate the changes in the character of war'-Giulio Douhet
Hybrid threats are becoming a norm in Pakistan and if we want to move forward in this age of technological advancements, cybercrimes, and the use of social media, we must have a wholesome response mechanism.
Hybrid warfare is a military strategy that employs not only conventional forms of warfare but irregular with it as well. It involves propaganda, cyber-attacks, state-sponsored terrorism, electoral intervention, and many more means of multi-dimensional approaches towards war which are used by militarized non-state actors. The term 'Hybrid' came into use around 2005-2006 due to the Israel-Hezbollah war ("Lessons from Lebanon: Hezbollah and Hybrid Wars – Foreign Policy Research Institute" 2016) and became a hot-topic in 2014 after the annexation of Crimea. Using non-confrontational means can lead to internal struggles and crumbling of the target. What direct force won't get you can be easily achieved by infiltration and multi-faceted resources. It's neither character of war nor its outcome that defines it as a hybrid war, but the changing tactics ("State and Non-State Hybrid Warfare" 2018). In a world where everyone, from wealthy states to those caught in throes of hunger, is armed to the teeth, there are ways to achieve socio-political objectives through the use of violent and non-violent non-state actors.
Pakistan – A Target
Pakistan has risen to incredible heights despite it being a relatively young nation and this is only proved further by the interest international players have in its internal workings. Several factors contribute to the important stature Pakistan holds in the international community such as the Pak-China alliance, its geostrategic location, military aptitude, Russian interests in the Indian Ocean, Deep Sea Gwadar Port (One Belt One Road Project), neighbor to Afghanistan (a country existing as a battleground for proxies), etc. All these reasons make sure to keep Pakistan on the radar.
Though it may be secure militarily, Pakistan is still vulnerable to hybrid threats due to internal dynamics, numerous conflicting interests of nations in state-affairs, and increasing non-state actors. South Asian nuclearization has all but guaranteed that a full-fledged war between Pakistan and India is unlikely therefore the latter uses hybrid warfare to weaken Pakistan from within.
Evolutionary Nature of War
There was truth to Heraclites's words when he claimed that change is the only constant in our world. The social theory of evolutionary change tells us that individuals, communities, societies, and states are always in a state of motion, continuously evolving according to the era. War is born from man, it is only fair that if a man changes, so shall war. It has become more complex; the stakes have raised from territorial boundaries to the maintenance of world order and preservation of state sovereignty. Wars are no longer fought on the borders, skirmishes aside, the real destruction takes place within. Due to the paradigm shift after the Cold War (Ball 2018), there rose a need for legal, economical, socio-political, and informational means of warfare. It is used as a way to undermine other nation-states in pursuit of national power; the international system is not only a race but also a way to tear others down.
Threats to Pakistani Security
To secure Pakistan from all sides, we must first analyze the threats it faces from all sides. Conventional Warfare used to be seen as one dimensional and it only perceived assault to be done through the land, air, or sea channels. However, now it is fought in various intangible zones.
· External
India
India is a budding regional hegemon due to its political and economic growth including hidden agendas. Pakistan is perceived to be a direct threat to India especially after the launch of the CPEC project, perceived to be undermining its hold over the region, which is why it is employing stratagems of hybrid warfare to internally weaken Pakistan. Till now India has used State-Sponsored terrorism, funded insurgencies, operated terror cells, and even sent fighter jets into Pakistani Airspace as an attempt to ruin its reputation in the international community.
Afghanistan
There has been growing instability in Afghanistan which has led to mass migrations across the porous border into Pakistan, with around 1.4 million registered Afghans (United Nations High Commissioner for Refugees 2018) and 1 million unregistered ("Amnesty International" 2019). India has its claws in Afghan matters as well and will use it to exploit Pakistan's weaknesses even after US forces leave the arena. Afghan Government's poor administrative capability especially after the return of DAESH (Tribune 2020) and Tehrik-e-Taliban Afghanistan are threats to Pakistan as well as regional peace and are a major cause of lawlessness in the country and has a spillover effect for its neighbors.
Iran
Ideologically speaking, Iran is a sectarian threat to Pakistan and its Port Chahbahar stands to lose active traffic once CPEC is fully functional which means it stands as an instigator of hybrid warfare and it would be a risk to overlook it based on past good relations.
USA
Even after the Cold War, strategic rivalry and animosity between the powers including Russia, America, and China still exist. The emergence of China as an economic superpower is perceived as a threat to the US due to which there is a major shift in its defensive posture towards the region.
The US has shown significant interest in Pakistan due to its geo-strategic location but not all interest has yielded positive results. They carried out a surgical strike for the capture and assassination of Osama-Bin-Laden. Such a breach of sovereignty and security is a hybrid threat.
· Internal
Sectarian
There are several lobbies in Pakistan all vying for their own cause. The Iranian lobby has sectarian undercurrents. Sectarianism has always been one of the leading factors of the divide in the Muslim civilization and is the rising trend of terrorism.Such conflict itself is volatile and is deepening the rift between different sects(Shia-Sunni) of Pakistan, causing unrest.
Economic
Rising prices of commodities such as flour and sugar can lead to social unrest and discord. Such industries and their stocks are under the thumb of a select few, the elites. With the right bribes and conditions, even they would agree to sell out society.
Non-State Actors
Non-state actors are groups or organizations that have influence in the state but work independently and have their socio-political agendas ("Towards a Typology of Non-State Actors in 'Hybrid Warfare': Proxy, Auxiliary, Surrogate and Affiliated Forces" 2019). They work on political opportunities and mobilized grievances. Groups like BLA (Balochistan Liberation Army), TTP (Tehrik-e-Taliban Pakistan), and Lashkar-e-Taiba (LeT) are some of the major actors. Pakistan needs to focus on curbing Jihadist Terrorism as it is keeping it from leaving the grey list of FATF.
· Technological
Information
It refers to the spread of miscommunication. Propaganda and circulation of false news through social media are a relatively common way to cause turmoil in a community. Once a rumor is circling, there is no way to erase it. India claims that Pakistan is spreading the false narrative of 'Islam being in danger' to justify its actions, although untrue, is something that the Indians fully believe now. That Pakistani Intelligentsia is made solely to create narratives under which to attack India. Such beliefs further antagonize the states against each other.
Indian Chronicles are a prime example of information warfare being waged against Pakistan.
Cyber
Channels such as Cyber-Jihad and Dark Web come under the purview of cyber warfare and are a threat to the fabric of society and its security in Pakistan.
Given the above discussed bleak prevailing internal security situation, Pakistan needs to formulate a short to mid and long-term response that curbs all external and internal parties alongside proxies from infiltrating and influencing the working of the state and affecting the masses.
For a full-spectrum approach, all domains should be covered such as diplomacy, defense, internal and external security, economic, informational, cyber, and media security.
There are steps to be followed through for active and effective quelling of hybrid threats. First, a strategy must be put for, then tactical action should be taken and lastly, the implementation process should be supervised and fully followed through.
The main focus of the state should be on deterrence towards, protection from, and prevention of hybrid threats to the state.
One must not forget that Hybrid war is a mix of both unconventional and conventional warfare, therefore a nation-wide response should include the intertwined operational capabilities of armed forces alongside political actors. Pakistan sees its security being threatened both by internal factors and external hostile/proxy elements. This is hampering state development. State-building and nation-building must go hand in hand if counter and deter such threats effectively.
The Impact of Management in Information Security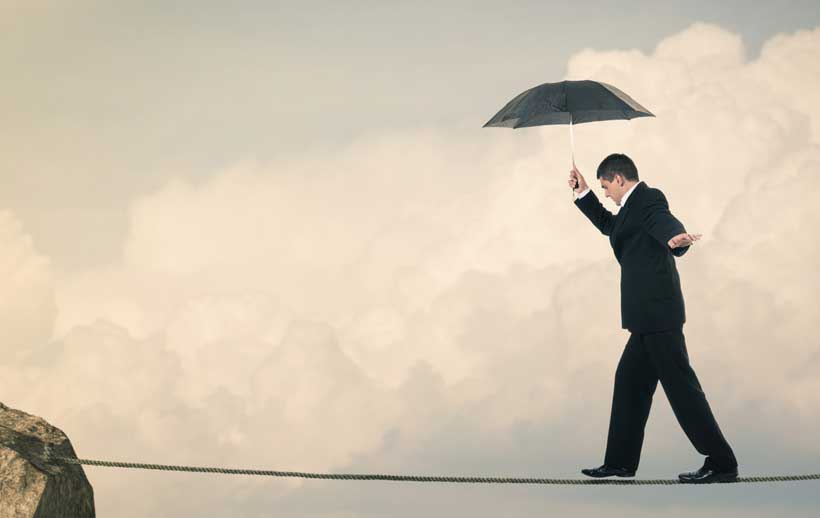 Authors: Sajad Abedi and Mahdi Mohammadi
Due to the increasing role of information security in the management of any society, public and private organizations and institutions are inevitably required to provide the necessary infrastructure to achieve this. In addition to material resources, management techniques also have a great impact on the optimal and successful implementation of information security management systems. The recording of management standards in the field of ICT information security can be designed in a planned way to change the security situation of organizations according to the needs of the organization and ensure security in terms of business continuity and to some extent at other levels (crisis management and soft war). Despite extensive research in this area, unfortunately for various reasons, including the level of security of the issue for governmental and non-governmental institutions or the direct relationship of the field with their interests, clear and useful information on how to implement and prioritize the implementation of a system over the years. The past has not happened until today.
The protection of the organization's information resources is essential to ensure the successful continuation of business activities. The fact that information and information assets play a key role in the success of organizations has necessitated a new approach to protecting them. Until now, risk analysis and management has been used to identify the information security needs of the organization. After analyzing the risks, security controls were identified and implemented to bring the risks to an acceptable level. But it seems that risk analysis is not enough to identify the information security needs of the organization. Evidence of this claim is that risk analysis does not take into account legal requirements, regulations and other factors that are not considered as risk, but are mandatory for the organization.
Identifying, assessing and managing information security risks is one of the key steps in reducing cyber threats to organizations and also preventing the unfortunate consequences of security incidents that make organizations more prepared to face cyber risks. The risk assessment process, which is the first phase of a set of risk management activities, provides significant assistance to organizations in making the right decision to select security solutions. Risk assessment is actually done to answer the following questions: * If a particular hazard occurs in the organization, how much damage will it cause? * What is the probability of any risk occurring? * Controlling how much each risk costs. Is it affordable or not? The results of risk assessment can help in the correct orientation in choosing solutions (which is to eliminate the main threats) and can also be used in formulating and modifying the security policies of the organization. Risk management is a comprehensive process used to determine, identify, control, and minimize the effects and consequences of potential events. This process allows managers to strike the right balance between operating costs and financial costs, and to achieve relevant benefits by protecting business processes that support the organization's goals. The risk management process can greatly reduce the number and severity of security incidents that occur in the organization. Risk management has 5 steps, which are: 1. Planning: At this stage, how to manage potential risks in the organization is determined and completed by developing a risk management plan. This plan defines the risk management team, defines the roles and responsibilities of individuals and the criteria for assessing identified risks. Documented. 2. Identification: At this stage, team members gather around each other, identify potential hazards, and record them in the organization's risk list. Arranging group brainstorming sessions is a good way to identify hazards 3. Assessment: In this step, the assessment of identified risks is performed using the criteria defined in the risk management plan. Risks are assessed based on their probability of occurrence and possible consequences.
The impact of the Covid-19 on State, Stability, and Globalization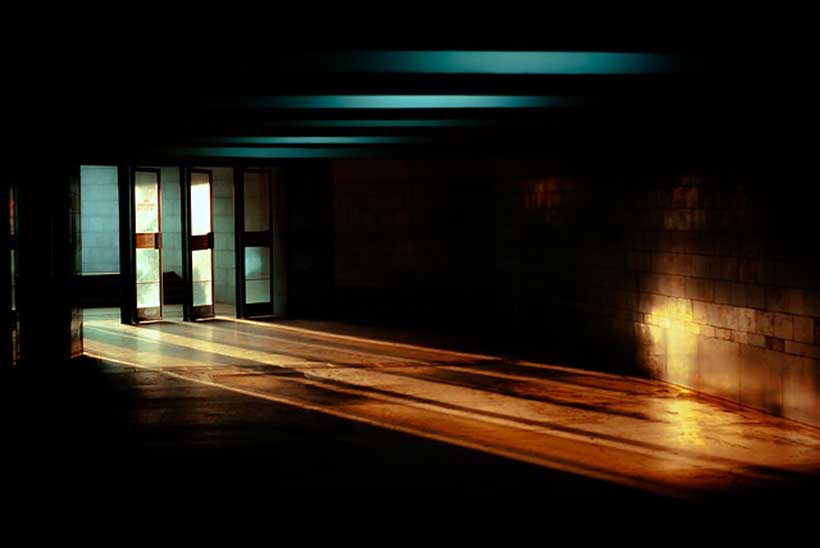 Many questions have been exposed in the evolution of Covid -19 in the World. This point is very important to see him and explain it because is the same with Peace and war. But his construction isn't adoptable with the level of all societies.
Seriously, this change is the biological necessity with analytical of science, industrialization and medical, etc. the men are visual by Covid-19 in anything society who the state hasn't some capacities for all patients in hospitalizes in the world. The war of masks has paralyzed many countries. This battle cemented the level of capacities of states about public health.
A lot of studies explain the return of the Nation-State when they compared it with globalization because it can control sovereignty, borders, war, and Peace, etc. The second, she diffused the Markets, bourses, and information, etc. This big mutation is very important to compare it under Covid-19 but this challenge is funded by this pandemic in China. This country will be emplaced the USA country in the future.
Many discussions and conflicts after Covid-19 had been remarked with these countries during the commercial war but the Coronavirus has had his direction to the Third War. Why the nature of This impact for this mutation? It seriously questions when the Coronavirus posed these challengers on all states but they haven't a solution against this new epidemic ravaged millions of persons.
International security is menaced when the nation-state hasn't a solution for public health. This point is the same when the big states like the USA or China disputed this situation with them but without international law protected like conflicts who the power definition hasn't another conception laid the Coronavuris and here impact under stability and security.
Simultaneously, I consider the epidemic of Coronavirus like a new serious factor about International Relations if we integers it among challengers biological and environment to explain the level of states and their difficulties face the Globalization.
The International System is in crisis when the dominant American doesn't relation with many states like China or Russia during Coronavirus, but the cooperation international isn't the same conception about International Cooperation because the world lives in this moment with the Risks of a pandemic. Negatively, this way is the same vision as in war why the cooperation among states doesn't participate in the Globalization.
Thus the limit of strategic vision during globalization encouraged the return of the nation-state because the Covid-19 is an exam of all states to take their responsibility forthe destiny of their societies. Nobody thinks this pandemic choc and his consequently on many sectors and activities.
During Covid-19, the International Anarchic is concerted after but without stability in the International Relations.Does this stability do her as a concept or practice? The complexity in International Relations is necessary or evolution who the Covid-19 accelerate these processes but he has anything possibility of changing other themes like State, Security, Communication, Integration, Development, and Democracy, etc.
New Realism doesn't take this point in changing of International Relations because the political level of states is influenced by Economic Crisis. This one is developing the Commercial War between Beijing and Washington.
The Union European has been fragile during the Covid-19 especially since Italy and Serbia face the bavettes. This dangerous situation of Coronavirus explains the fragility of Union Europe. Globalization had been created by the European Union but this one hasn't the power to save its identity and money existences during this crisis epidemic.
In Balkan, The European Union doesn't take a strategic position about the Civil War between Armenia and Azerbaijan. This left about 300 people dead on September 27, 2020.Atthis moment, the Peace isn't funded in the surrounding territories face the central regions, especially during the Covid-19 and American election.
This upheaval epidemic in the XXI Century doesn't usually challenge if the public health is a dangerous situation in the big states who the politics modern have many experiences of developing hospitably, Research and Industrialization, etc. In Italy, for example, the person's burn a flag of Union European and emplace it by the China Republic. We are from this ambiguous and weakened passage.
This conceptualizing of statism in Europe and America during the Covid-19 can be developed the notion of public politics of governments in the World. This one is very important for Nation-state to develop it by theory politics. Because is characterized by the new power of states and not by Globalization.
International Relations are developing by this level of states when we take the Foreign policy of state who reflecting his image clearly or not participating in an international environment.
The nature of Covid-19 isn't compactable with institutes against it because the fundaments of there are basing on the War in the International Relations and Anarchy in the International System.
Consequently, the Nation-State hasn't many solutions to opposite it because this one is very fundamentally influenced by Globalization for three or fortune decades. But the question who can pose it is: Where is the World moving in the light of what it has passed and what is coming from it? The term Security is very important but it's not globally when we take it in the other angles of Development, Dialogue, and Research, etc.
The Nation-State is needed very well of Security or Dialogue with all factors in every society. The Security is consequently of the level of development and changing it when isn't demined by State and society. The World is changing by his volunteer or by his Violence?
Why the nature of this epidemic on a lot of actors of bureaucratic management on governments, but this only context is favorable to explosive at least conceptualization like nation-State, Security and Globalization and others. This situation isn't the same in the past but is the product of their evolution. Maybe the solution isn't definitive but approximately relative.
Finally, what's the link between Sciences on practical policies? But all the concepts bring to this kind of crisis. The world is changing but without guarantee of all states and public politics and International relations. The shock is varied and multiple of all humanity in this history cycle during the XXI e centuries.
This evolution isn't positive because the states haven't only strategic vision but the great means who the question of legitimacy posed a problem about democratic of peace. Simultaneously, this way is corrected by ideas, values, and sciences. If the states don't occupy from representative popularity election, the result is minimally about institutes and policies.
This vision can't global system that the management of administration, economic, and commercial needs many rationally position and efficacy about the treatment of society's problems.
In order of Covid-19, the World take another direction without seriously guarantee to participate by all states and organizations. In opposite to Covid-19, humanity observed a big difference between the past and present. This point is clarifying the nature of this crisis of Health, Communication, and Medicine.
I wait as Researcher in International Relations, the third War Covid-19 between China and USA, but the commercial economic domineer their relations beyond this epidemic. This changing of the deal is very challenging for multiple operations but without solutions. This mutation of deployment gravity center between states to societies is very dangerous in the World. The Died is a big challenger of humanity but the renovation doesn't a common fundament of all structures by injection of money during the economic crisis.
What's the final solution? This question is very important to pose because History is removed by cycle but the volunteer and consciousness are a common culture. Nobody can answer this orientation about this occupation of humanity. In this perspective, the World is in crisis by their states? We can thinkabout it. But this crisis is multidisciplinary, horizontal, and vertical.
International Relations have funded on war who the peace is their ideal of politics. This point is contradictory between states and societies. Their relation is based on Security, Stability, and Sovereignty. The Nation-State is seriously needed more treatment in his territory if he takes it as sovereignty like the principal of it. Globalization has been changing the direction if she opposite with Nation-State.
This contradictory building of conceptualization posed very difficulties than practice because it's very important for Researchers in International Relations. Many centers in the world talking about this challenge but this fragility structure is the level of this construction of institutes and their policies.
The Covid-19 like natural danger posed a big problem on humanity who the man is veritably in front of his hearth in hospital: Philosophical point or limit of modernity? What's the lied with themes' if the remedy isn't non-existent. From this question, we can attach a big good consideration for this limitation of several sectors and activities of each State face his population.