OECD and European Commission join forces to further support structural reforms in European countries
The OECD and the European Commission's Structural Reform Support Service (SRSS) sealed a new agreement today in Paris that will see the OECD provide wide-ranging policy support to advance structural reforms in European countries.
OECD Chief of Staff, Gabriela Ramos, and Director General of the SRSS, Maarten Verwey, concluded an agreement on 34 reform projects, to be conducted over the next 12 to 18 months, in 18 EU countries under the umbrella of the Structural Reform Support Programme of the European Commission.
The OECD SRSS agreement comes at a time of a slowdown in global growth, rising inequalities and higher environmental degradation, which threaten people's well-being. The OECD, with its extensive knowledge base and expertise, is supporting governments to tackle these issues head on and considers the cooperation with the SRSS to be an excellent opportunity to further leverage its expertise to deliver better policies for better lives.
The action will see the OECD working closely with the SRSS to provide policy advice and working directly with governments to advance structural reform in various policy areas, including education, labour markets, tax, governance, environment and transport infrastructure. These projects respond to the reform priorities identified by the respective EU Member States and will for example help governments develop sustainable development strategies, establish frameworks for circular economies, improve housing affordability in cities, or improve the provision of labour market services. The OECD will capitalize on the digital transformation and also deliver on skills strategies. In a nutshell, it will redouble efforts to support European countries, Members and Partners, in their goal to build strong, inclusive and sustainable economies.
The Structural Reform Support Service offers tailor-made support to all EU Member States for the preparation, design and implementation of growth-enhancing reforms. The support is provided on the request of EU Member States, requires no co-financing and mobilises experts from all over Europe and beyond, from both the public and the private sector.
The new OECD – SRSS agreement allows the SRSS to leverage OECD's expertise on best policy practices and structural reforms in the EU Member States. Such co-operation will deliver value added impact, carried out with efficiency, for the benefit of all countries.
Commission sets out key actions for a united front to beat COVID-19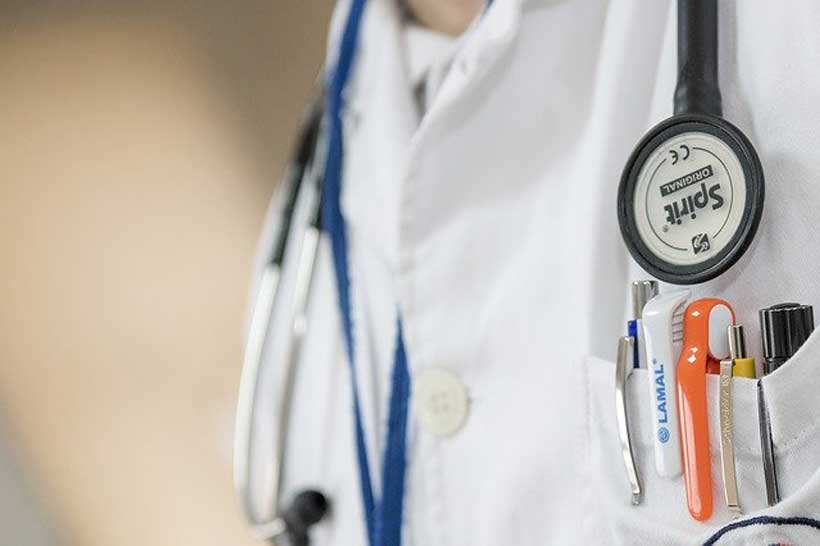 Two days ahead of the meeting of European leaders on a coordinated response to the COVID-19 crisis, the Commission set out a number of actions needed to step up the fight against the pandemic. In a Communication adopted today, it calls on Member States to accelerate the roll-out of vaccination across the EU: by March 2021, at least 80% of people over the age of 80, and 80% of health and social care professionals in every Member State should be vaccinated. And by summer 2021, Member States should have vaccinated a minimum of 70% of the adult population.
The Commission also calls on Member States to continue to apply physical distancing, limit social contacts, fight disinformation, coordinate travel restrictions, ramp up testing, and increase contact tracing and genome sequencing to face up to the risk from new variants of the virus. As recent weeks have seen an upward trend in case numbers, more needs to be done to support healthcare systems and to address "COVID-fatigue" in the coming months, from accelerating vaccination across the board, helping our partners in the Western Balkans, the Southern and Eastern neighbourhood and in Africa.
Today's Communication sets out key actions for Member States, the Commission, the European Centre for Disease Prevention and Control (ECDC) and the European Medicines Agency (EMA) which will help reduce risks and keep the virus under control:
Speeding up the roll-out of vaccination across the EU
By March 2021, at least 80% of people over the age of 80, and 80% of health and social care professionals in every Member State, should be vaccinated.
By summer 2021, Member States should have vaccinated 70% of the entire adult population.
The Commission, Member States and the EMA will work with companies to use the EU's potential for increased vaccine manufacturing capacity to the fullest.
The Commission is working with Member States on vaccination certificates, in full compliance with EU data protection law, which can support the continuity of care. A common approach is to be agreed by the end of January 2021 to allow Member States' certificates to be rapidly useable in health systems across the EU and beyond.
Testing and genome sequencing
Member States should update their testing strategies to account for new variants and expand the use of rapid antigen tests.
Member States should urgently increase genome sequencing to at least 5% and preferably 10% of positive test results. At present, many Member States are testing under 1% of samples, which is not enough to identify the progression of the variants or detect any new ones.
Preserving the Single Market and free movement while stepping up mitigation measures
Measures should be applied to further reduce the risk of transmission linked to the means of travel, such as hygiene and distancing measures in vehicles and terminuses.
All non-essential travel should be strongly discouraged until the epidemiological situation has considerably improved.
Proportionate travel restrictions, including testing of travellers, should be maintained for those travelling from areas with a higher incidence of variants of concern.
Ensuring European leadership and international solidarity
To ensure early access to vaccines, the Commission is to set up a Team Europe mechanism to structure the provision of vaccines shared by Member States with partner countries. This should allow for sharing with partner countries access to some of the 2.3 billion doses secured through the EU's Vaccines Strategy, paying special attention to the Western Balkans, our Eastern and Southern neighbourhood and Africa.
The European Commission and Member States should continue supporting COVAX, including through early access to vaccines. Team Europe has already mobilised €853 million in support of COVAX, making the EU one of COVAX's biggest donors.
Members of the College said:
President of the European Commission, Ursula von der Leyen, said: "Vaccination is essential to get out of this crisis. We have already secured enough vaccines for the entire population of the European Union. Now we need to accelerate the delivery and speed up vaccination. Our aim is to have 70% of our adult population vaccinated by summer. That could be a turning point in our fight against this virus. However, we will only end this pandemic when everyone in the world has access to vaccines. We will step up our efforts to help secure vaccines for our neighbours and partners worldwide."
Vice-President Margaritis Schinas, responsible for Promoting our European Way of Life, said: "The emergence of new variants of the virus and substantial rises in cases leave us no room for complacency. Now more than ever must come a renewed determination for Europe to act together with unity, coordination and vigilance. Our proposals today aim to protect more lives and livelihoods later and relieve the burden on already stretched health care systems and workers. This is how the EU will come out of the crisis. The end of the pandemic is in sight though not yet in reach."
Stella Kyriakides, Commissioner for Health and Food Safety, said: "Working together with unity, solidary and determination, we can soon start to see the beginning of the end of the pandemic. Now in particular, we need swift and coordinated action against the new variants of the virus. Vaccinations will still take time until they reach all Europeans and until then we must take immediate, coordinated and proactive steps together. Vaccinations must accelerate across the EU and testing and sequencing must be increased – this is show we can ensure that we leave this crisis behind us as soon as possible."
Coronavirus response: EU support for regions to work together in innovative pilot projects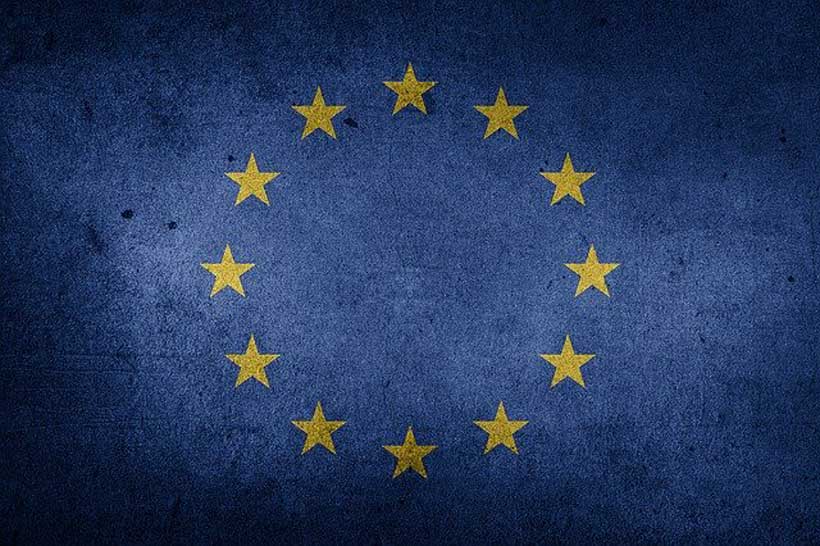 The Commission has announced the winners of a new EU-funded initiative for interregional partnerships in four areas: coronavirus-related innovative solutions, circular economy in health, sustainable and digital tourism, and hydrogen technologies in carbon–intensive regions. The aim of this new pilot action, which builds on the successful experience of a similar action on "interregional innovation projects" launched at the end of 2017, is to mobilise regional and national innovation actors to address the impact of coronavirus. This initiative also helps the recovery using the new Commission programmes through scaling up projects in new priority areas, such as health, tourism or hydrogen.
Commissioner for Cohesion and Reforms, Elisa Ferreira, said: "Interregional partnerships are proof that when we cooperate beyond borders, we are stronger as we come up with smart and useful solutions for all. This new pilot initiative supporting interregional innovative partnerships is especially important in the current coronavirus context, showing how much cohesion policy is committed to contribute to Europe's prompt response and recovery."
Following a Commission's call for expression of interest launched in July 2020, four interregional partnerships were selected, with one or several coordinating regions in the lead:
País Vasco (ES), together with three regions, will focus on the support to an emerging industry sector for prediction and prevention of the coronavirus pandemic;
In the field of Circular Economy in Health, the RegioTex partnership on textile innovation involves 16 regions led by North Portugal (PT);
In the field of Sustainable and Digital Tourism, the partnership coordinated by the Time Machine Organisation, an international cooperation network in technology, science and cultural heritage, involves five regions and Cyprus, led by Thüringen (DE);
In order to enable the development of innovative solutions based on Hydrogen technologies in carbon–intensive regions with a broad geographical coverage, two partnerships will merge: the European Hydrogen Valleys partnership gathering 12 regions led by Aragon (ES), Auvergne Rhône Alpes (FR), Normandie (FR) and Northern Netherlands (NL), and the partnership led by Košice Region (SK) with four other regions.
These partnerships will benefit from the Commission experts' support, providing, among others, advice on how to best combine EU funds to finance projects. In addition to this hands-on support from the Commission, each partnership can benefit from external advisory service of up to €100,000 for scale-up and commercialisation activities. The money comes from the European Regional Development Fund (ERDF).
Next steps
The work with the partnerships will start in this month and will run for one year.This pilot further stimulates interregional cooperation, with the possibility for the partnerships to apply for support under the new programmes and the "Interregional Innovation Investment" instrument from 2021 onwards.
Background
In recent years, the Commission has called on national and regional authorities to develop smart specialisation strategies aiming at more effective innovation policies and enhanced interregional cooperation in value chains across borders. To date, more than 180 regional smart specialisation strategies have been adopted. Their implementation is supported by €40 billion of EU Cohesion policy funds.
As part of a set of actions presented in 2017 by the Commission to take smart specialisation a step further, a pilot action on "Interregional innovation projects" sought to test new ways to encourage regions and cities to develop new value chains and scale up their good ideas in the EU single market. This pilot action, which involved nine partnerships in high-tech priority sectors, was completed in 2019 and showed significant potential to accelerate the investment readiness of interregional investment projects.
The lessons learned will be integrated in the new "Interregional Innovation Investment" instrument proposed in the framework of the post 2020 Cohesion Policy package.
The new pilot action has similar goals. Moreover, in the context of the crisis, it aims at finding solutions to the coronavirus challenges and accelerating the recovery through the commercialisation and scale-up of innovation investment.
Commission proposes to purchase up to 300 million additional doses of BioNTech-Pfizer vaccine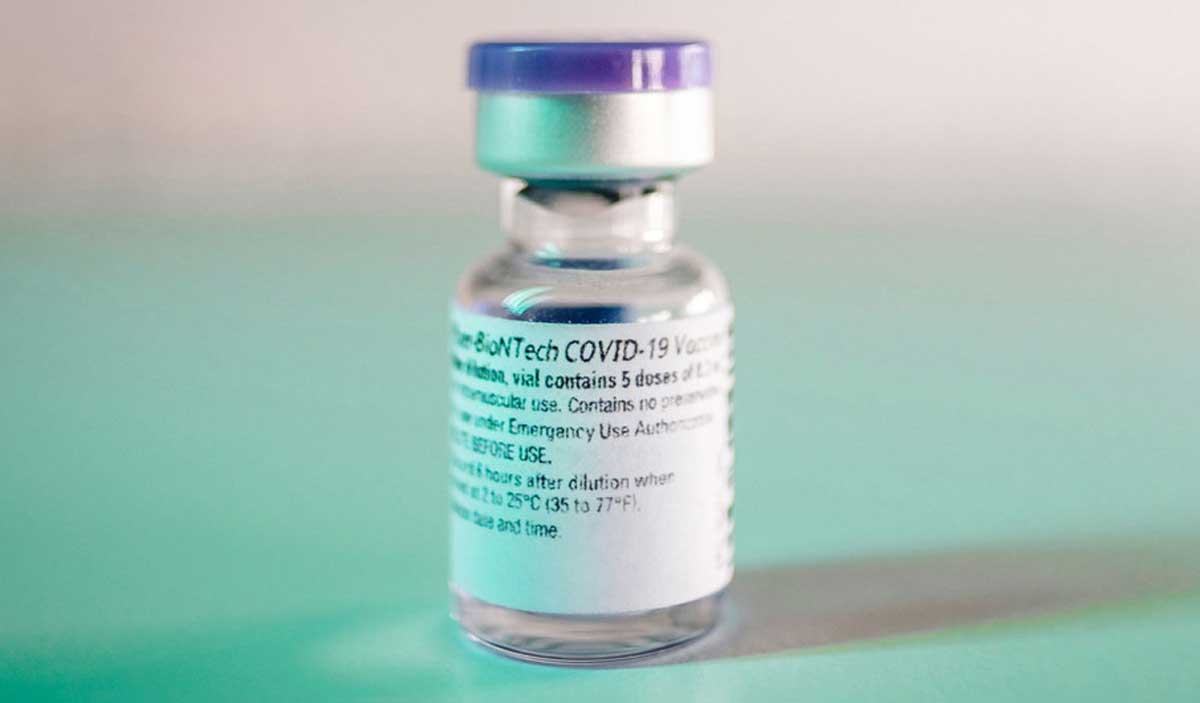 The European Commission today proposed to the EU Member States to purchase an additional 200 million doses of the COVID-19 vaccine produced by BioNTech and Pfizer, with the option to acquire another 100 million doses.
This would enable the EU to purchase up to 600 million doses of this vaccine, which is already being used across the EU.
The additional doses will be delivered starting in the second quarter of 2021.
The EU has acquired a broad portfolio of vaccines with different technologies. It has secured up to 2.3 billion doses from the most promising vaccine candidates for Europe and its neighbourhood.
In addition to the BioNTech-Pfizer vaccine, a second vaccine, produced by Moderna, was authorised on 6 January 2021. Other vaccines are expected to be approved soon.
This vaccine portfolio would enable the EU not only to cover the needs of its whole population, but also to supply vaccines to neighbouring countries.