New Target: Cut "Learning Poverty" by At Least Half by 2030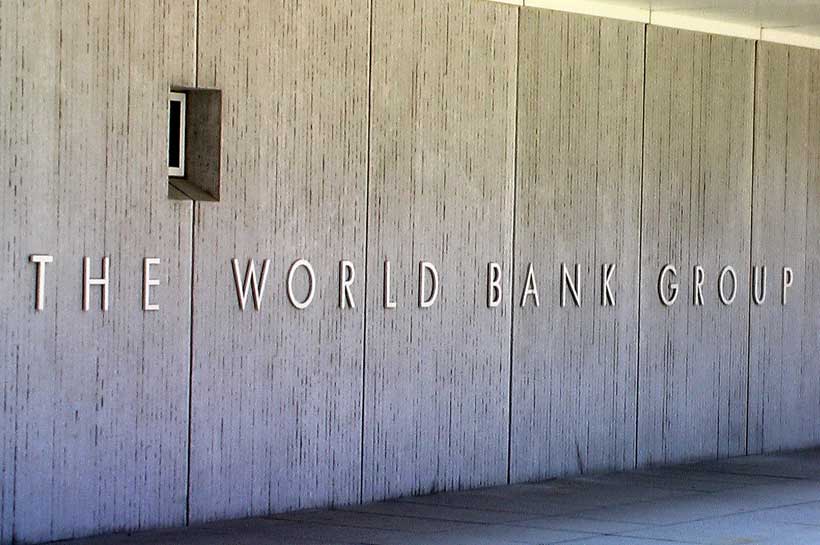 The World Bank introduced today an ambitious new Learning Target, which aims to cut by at least half the global rate of Learning Poverty by 2030. Learning Poverty is defined as the percentage of 10-year-olds who cannot read and understand a simple story.
Using a database developed jointly with UNESCO Institute of Statistics, the Bank estimates that 53 percent of children in low- and middle-income countries cannot read and understand a simple story by the end of primary school. In poor countries, the level is as high as 80 percent. Such high levels of learning poverty are an early warning sign that all global educational goals and other related sustainable development goals are in jeopardy.
"Success in reaching this learning target is critical to our mission," World Bank Group President David Malpass said. "Tackling learning poverty will require comprehensive reforms to ensure domestic resources are used effectively. The target points to the urgency of investments in better teaching and better coordination of vital learning priorities."
This new target aligns with the Human Capital Project's efforts at building the political commitment for accelerating investment in people. Much of the variation in the Human Capital Index – used to track countries' progress in health, education, and survival – is due to differences in educational outcomes.
"We know that education is a critical factor in ensuring equality of opportunities," said Annette Dixon, Vice President, Human Development, World Bank Group. "Many countries have almost eliminated learning poverty – with levels below 5 percent. But in others, it is incredibly high, and we are putting at risk the future of many children. That is morally and economically unacceptable. This Learning Target aims to galvanize action toward an ambitious but reachable goal."
Several developing countries are showing that accelerated progress is possible. In Kenya, progress has been accomplished through technology-enabled teacher coaching, teacher guides, and the delivery of one textbook per child (in both English and Kiswahili) with contents suitable to the level of students. In Egypt, the government has changed its curriculum and assessment systems, so students are evaluated throughout the year, with the key element of the reforms focused on learning, instead of getting a school credential. And in Vietnam, the clear and explicit national curriculum, the near-universal availability of textbooks, and the low absenteeism among students and teachers are credited for contributing to the country's outstanding learning outcomes.
Unfortunately, in many other countries the current pace of improvement is still worryingly slow. Even if countries reduce their learning poverty at the fastest rates seen over the past 20 years, the goal of ending it will not be attained by 2030.
"Cutting learning poverty by at least half is feasible but requires large political, financial and managerial commitments and a whole of government approach," said Jaime Saavedra, Global Education Director, World Bank Group. "Taking learning poverty to zero -assuring that all children are able to read- is a fundamental development objective, as is eliminating hunger or extreme poverty. All children have the right to read – and in each country, a national dialogue is needed in order to define how and when learning poverty can be eliminated, and to set intermediate targets for the coming years."
The Bank will use three pillars of work to help countries reach this target and improve the human capital outcomes of their people:
A literacy policy package consisting of country interventions that have proven to be effective in promoting reading proficiency at scale: ensuring political and technical commitment to literacy grounded in adequately funded plans; ensuring effective teaching for literacy, through tightly structured and effective pedagogy; preparing teachers to teach at the right level and providing practical in-school teacher training; ensuring access texts and readers to all; and teaching children in their home language.
A refreshed education approach to strengthen entire education systems — so that literacy improvements can be sustained and scaled up and all other education outcomes can be achieved. This approach comprises of five pillars: i) prepared and motivated learners, ii) effective and valued teachers, iii) classrooms equipped for learning, iv) safe and inclusive schools, and v) a well-managed education system.
An ambitious measurement and research agenda – to include measurement of both learning outcomes and their drivers, as well as a continued action-oriented research and innovation, including smart use of new technologies, on how to build foundational skills.
Change is needed at scale, quickly, and for large populations. That cannot be done without technology. Open-source digital infrastructure and information systems will be used to assure resources reach all teachers, students and schools.
Tracking progress calls for a dramatic improvement in the capacity to measure learning, particularly in low-income countries. A World Bank-UNESCO Institute for Statistics partnership will help countries strengthen their learning assessment systems and improve the breadth and quality of country data on learning to better monitor performance over time and in internationally-comparable ways. Further, the World Bank's new Learning Assessment Platform will enable countries to evaluate student learning more efficiently and effectively.
Millions in Yemen 'a step away from starvation'
The crisis in Yemen, now in its seventh year of war, continues unabated, with thousands of people displaced and millions "a step away from starvation", the UN Humanitarian Relief Coordinator said on Wednesday during a high-level side event on the margins of the 76th General Assembly.
"The country's economy has reached new depths of collapse, and a third wave of the pandemic is threatening to crash the country's already fragile health-care system", Humanitarian Affairs chief Martin Griffiths told world leaders at the meeting: Yemen: Responding to the crises within the world's largest humanitarian crisis.
Underscoring that the most vulnerable always "bear the highest cost" of the crisis, he said that females were more likely to be hungry, sick or exposed to gender-based violence and, with little access to essential services, millions of internally displaced people face "a daily struggle to survive".
Cause for hope
In a positive development, the UN official credited the international community for stepping up support to the country's humanitarian aid operation.
Thanking the world leaders, he said that Yemen's Humanitarian Response Plan is "among the most well-funded", with 98 per cent of the pledges made at an event in March fulfilled.
With over $2 billion received, the UN and its partners were able to "prevent famine and pull people back from the brink of despair", delivering assistance to "every single one of the country's 333 districts".
'Far from done'
Despite these important achievements, Mr. Griffiths acknowledged that the work there is "far from done", as many sectors still face "alarming funding gaps" and humanitarians are working with less than one-fifth of the money needed to provide health care, sanitation, and shelter.
"Without additional funding, these and other forms of critical life-saving support – including food assistance – will have to be reduced in the coming weeks and months", he warned.
Three requests
The UN relief chief asked global leaders to continue generously supporting Yemen's humanitarian operation; respect international humanitarian law and protect civilians; and address the root drivers of the crisis, including restrictions on imports, which elevate the prices of essential goods.
He urged them to do "everything in our collective power to stop this war", saying, "at the end of the day, peace is what will provide Yemenis the most sustainable form of relief".
Children robbed
The war has robbed too many of Yemen's children of safety, education and opportunities.
"Each day, the violence and destruction wreak havoc on the lives of children and their families", Henrietta Fore, Executive Director of the UN Children's Fund (UNICEF), told the meeting.
She painted a grim picture of 1.7 million displaced youth, 11.3 million youngsters depending on humanitarian assistance to survive and 2.3 million under-five "acutely malnourished" – nearly 400,000 of whom are at "imminent risk of death".
"Being a child in Yemen means you have probably either experienced or witnessed horrific violence that no child should ever face", said the UNICEF chief.
"Quite simply, Yemen is one of the most difficult places in the world to be a child".
Millions 'marching towards starvation'
In his address, World Food Programme (WFP) chief David Beasley said that in a nation of 30 million people, food rations are needed by 12.9 million; while 3.3 million children and women need special nutrition, together with 1.6 million school children.
"We're literally looking at 16 million people marching towards starvation", he said.
With one thousand people a week dying from a lack of food and nutrition, the senior WFP official warned that if $800 million is not received in the next six months, the need to cut rations could lead to the death of 400,000 children under the age of five next year.
"We have a moral, obligation, to speak out and step up", he stated, appealing to the world leaders to "put the pressure on all parties…to end this conflict".
"These are our children; these are our brothers and sisters we need the donors to step up immediately otherwise children are going to die. Let's not let them down. Let's do what we need to do", concluded Mr. Beasley.
South Sudan 'determined to never go back to war'
South Sudan is "ready to turn a new page" towards greater peace, development and prosperity, Vice-President Rebecca Nyandeng de Mabior said in her speech in the UN General Assembly on Friday.
A decade after gaining independence from Sudan, the country remains "on a path of nation-building" and is working to implement a 2018 revitalized peace deal which led to the formation of a unity government last year.
"I want to assure our friends and partners that we are determined to never go back to war," said Ms. De Mabior.
"We must replace the destruction of war with the productive use of our vast natural resources and national assets for the good of our people."
Prioritize nation-building
The Vice-President recalled that when South Sudan became independent, the international community pledged to build capacity in nation-building, establishing a UN mission in the country, UNMISS, to support this process.
"However, after the outbreak of the war, that vision was abandoned, and priority was placed on protecting civilians and providing humanitarian assistance. As a result, support for capacity building of the State was terminated," she said.
Ms. De Mabior stressed that supporting a State's ability to govern responsibly and effectively is essential. It is also necessary to guard against what she called "the unintended consequences of dependency on humanitarian assistance."
Given improvements in peace and security, she said it was now time to transition from emergency towards sustainable development.
"It is a painful and shameful situation for a country endowed with vast fertile land to be regarded as poor," she added.
"We must ensure peace and security in the country and double our efforts to support our people who want to return, and are returning, to their areas of origin, for them to participate fully in nation-building and contribute to building food security in the country."
Support youth and women
South Sudan is also "a youthful country", and the Vice-President called for continued efforts to develop the skills of its youth and women "to provide an alternative to picking up the gun again and engaging in destructive behavior."
Encouraging developments have included joint efforts by the national security forces and their UNMISS counterparts to promote rural peace and security, while the Government is set to unveil a national youth service programme.
"To fulfill the vision of our liberation struggle, we must use our oil revenues to fuel economic growth through investment in agriculture," she said.
"We will invest in infrastructure to connect our rural communities to the markets. We need the public and private sectors, including foreign investors, to join hands in turning South Sudan's potential wealth into a reality."
Glass 'half-empty'
Ms. De Mabior reported progress in implementing aspects of the Revitalized Peace Agreement, particularly in the creation of state and national bodies and public financial management reforms
However, "the glass remains half-empty" in implementing a permanent ceasefire and transitional security arrangements, she said, noting the urgency for a unified army.
"The security sector reform is the most challenging part of the Agreement as it contains elements at the center of the violent conflicts in the country," she said, calling for continued dialogue.
"Building sustainable peace requires inclusivity, collective investment, determination, diligence, and patience."
Meanwhile, relations with Sudan have also improved, though outstanding issues remain over the oil-rich Abyei border area.
Ms. De Mabior stressed her country is determined to learn from the past.
"We must make the Revitalized Peace Agreement succeed, and we can only do that with the support of our regional and international partners. Simply stated, South Sudan desires and is ready to turn a new page," she said.
WHO backs Regeneron COVID-19 drug cocktail – with equal access, price cut
The Regeneron antibody drug cocktail – casirivimab and imdevimab – has been added to the World Health Organization's (WHO) list of treatments for COVID-19 patients, the UN agency said on Friday, before underscoring the need for lower prices and equitable distribution.
"This is a major breakthrough in the care of COVID-19 patients", said Dr. Janet Diaz, WHO head of clinical care. "This is our first recommendation for a therapeutic for those patients with mild, moderate disease," she said, because it reduces "the need for hospitalisation if they are at high risk".
Effective 'reduction in mortality' 
WHO's conditional recommendations are for use of the drug combination on patients who are not severely ill, but at high risk of being admitted to hospital with COVID-19, or those with severe cases of the disease and no existing antibodies.
"Giving them this additional antibody seems to show an effect. And what effect is that? A reduction in mortality" Dr. Diaz told a briefing in Geneva.
The antibody therapy was granted emergency use authorization in the United States November last year after it was used to treat former President Donald Trump when he was admitted to hospital with the virus. The United Kingdom has also approved Regeneron, while it is under review in Europe.
'Meaningful' benefit
The WHO recommendations were largely based on data from a British study of 9,000 patients in June which found that the therapy reduced deaths in hospitalised patients whose own immune systems had failed to produce a response.
"We are taking the information (from the UK study) and generalizing it to other persons," said Dr. Diaz. "We saw there was a benefit we thought was meaningful."
The treatment has been on the market for decades to treat many other diseases, including cancers. It is based on a class of drugs called monoclonal antibodies which mimic natural antibodies produced by the human body to fight off infections.
Equity, price cut call
Swiss drugmaker Roche, has been working in partnership with Regeneron, which holds the patent, to produce the antibody treatment.
Dr. Diaz urged Regeneron to lower the drug's price and work on equitable distribution worldwide: "We know that the life-saving benefits and the benefits for patients with COVID-19 is significant and requires action."
She added that WHO-hosted health agency UNITAID, has been negotiating directly with Roche for lower prices and equitable distribution across all parts of the world, "including low and middle-income countries".
WHO has also been in discussions with the company for a donation and distribution of the drug through UN Children's Fund UNICEF, following an allocation criteria set by the health agency. "We are working together with the company so we can address these very important issues so we can have equitable access" she said.
Call to manufacturers
In a statement, WHO said in parallel it had "launched a call to manufacturers who may wish to submit their products for pre-qualification, which would allow for a ramping-up of production and therefore greater availability of the treatment and expanded access.
ACT-A partners are also working with WHO on an equitable access framework for recommended COVID-19 therapeutics". On that subject, Dr Diaz added that "there are bottlenecks and we are aware of those.
WHO has launched the pre-qualification expression of interest call so that the manufacturing companies can start to submit their dossiers to WHO".