New Target: Cut "Learning Poverty" by At Least Half by 2030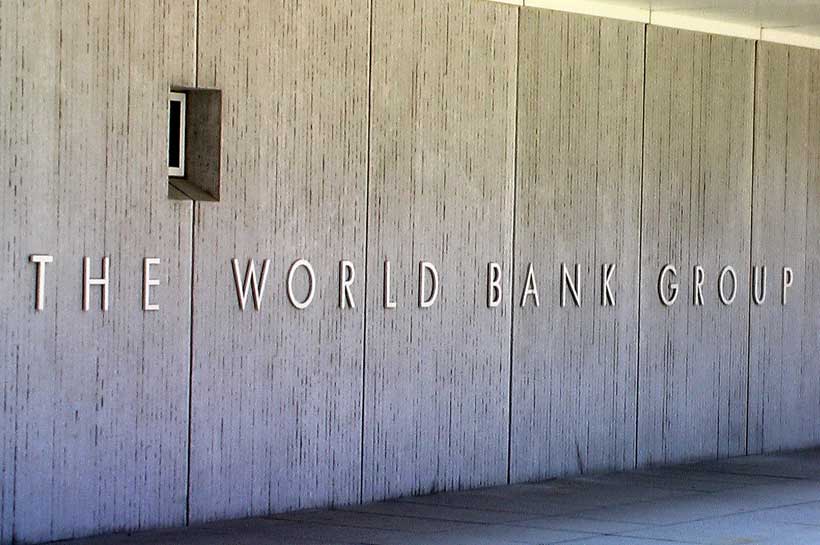 The World Bank introduced today an ambitious new Learning Target, which aims to cut by at least half the global rate of Learning Poverty by 2030. Learning Poverty is defined as the percentage of 10-year-olds who cannot read and understand a simple story.
Using a database developed jointly with UNESCO Institute of Statistics, the Bank estimates that 53 percent of children in low- and middle-income countries cannot read and understand a simple story by the end of primary school. In poor countries, the level is as high as 80 percent. Such high levels of learning poverty are an early warning sign that all global educational goals and other related sustainable development goals are in jeopardy.
"Success in reaching this learning target is critical to our mission," World Bank Group President David Malpass said. "Tackling learning poverty will require comprehensive reforms to ensure domestic resources are used effectively. The target points to the urgency of investments in better teaching and better coordination of vital learning priorities."
This new target aligns with the Human Capital Project's efforts at building the political commitment for accelerating investment in people. Much of the variation in the Human Capital Index – used to track countries' progress in health, education, and survival – is due to differences in educational outcomes.
"We know that education is a critical factor in ensuring equality of opportunities," said Annette Dixon, Vice President, Human Development, World Bank Group. "Many countries have almost eliminated learning poverty – with levels below 5 percent. But in others, it is incredibly high, and we are putting at risk the future of many children. That is morally and economically unacceptable. This Learning Target aims to galvanize action toward an ambitious but reachable goal."
Several developing countries are showing that accelerated progress is possible. In Kenya, progress has been accomplished through technology-enabled teacher coaching, teacher guides, and the delivery of one textbook per child (in both English and Kiswahili) with contents suitable to the level of students. In Egypt, the government has changed its curriculum and assessment systems, so students are evaluated throughout the year, with the key element of the reforms focused on learning, instead of getting a school credential. And in Vietnam, the clear and explicit national curriculum, the near-universal availability of textbooks, and the low absenteeism among students and teachers are credited for contributing to the country's outstanding learning outcomes.
Unfortunately, in many other countries the current pace of improvement is still worryingly slow. Even if countries reduce their learning poverty at the fastest rates seen over the past 20 years, the goal of ending it will not be attained by 2030.
"Cutting learning poverty by at least half is feasible but requires large political, financial and managerial commitments and a whole of government approach," said Jaime Saavedra, Global Education Director, World Bank Group. "Taking learning poverty to zero -assuring that all children are able to read- is a fundamental development objective, as is eliminating hunger or extreme poverty. All children have the right to read – and in each country, a national dialogue is needed in order to define how and when learning poverty can be eliminated, and to set intermediate targets for the coming years."
The Bank will use three pillars of work to help countries reach this target and improve the human capital outcomes of their people:
A literacy policy package consisting of country interventions that have proven to be effective in promoting reading proficiency at scale: ensuring political and technical commitment to literacy grounded in adequately funded plans; ensuring effective teaching for literacy, through tightly structured and effective pedagogy; preparing teachers to teach at the right level and providing practical in-school teacher training; ensuring access texts and readers to all; and teaching children in their home language.
A refreshed education approach to strengthen entire education systems — so that literacy improvements can be sustained and scaled up and all other education outcomes can be achieved. This approach comprises of five pillars: i) prepared and motivated learners, ii) effective and valued teachers, iii) classrooms equipped for learning, iv) safe and inclusive schools, and v) a well-managed education system.
An ambitious measurement and research agenda – to include measurement of both learning outcomes and their drivers, as well as a continued action-oriented research and innovation, including smart use of new technologies, on how to build foundational skills.
Change is needed at scale, quickly, and for large populations. That cannot be done without technology. Open-source digital infrastructure and information systems will be used to assure resources reach all teachers, students and schools.
Tracking progress calls for a dramatic improvement in the capacity to measure learning, particularly in low-income countries. A World Bank-UNESCO Institute for Statistics partnership will help countries strengthen their learning assessment systems and improve the breadth and quality of country data on learning to better monitor performance over time and in internationally-comparable ways. Further, the World Bank's new Learning Assessment Platform will enable countries to evaluate student learning more efficiently and effectively.
Accelerating the Use of Digital Technologies is Key to Boosting Economic Growth in Africa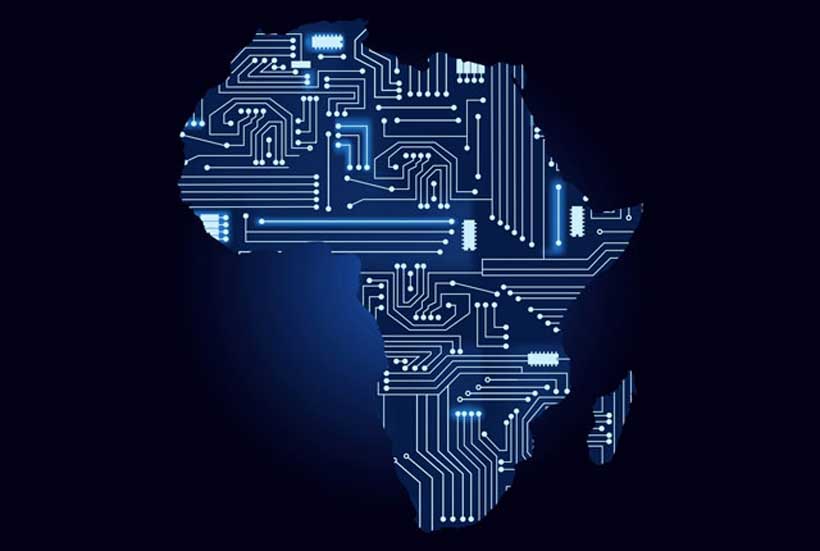 With Africa's share of the global workforce projected to become the largest in the world by 2100, it is critical for African countries to increase the uptake of digital technologies* to drive employment growth for the more than 22 million Africans joining the workforce each year, emphasizes a new report released today.
The "Digital Africa: Technological Transformation for Jobs" report provides a comprehensive analysis of how digital technologies can enable economic transformation and boost jobs in the region. It also sheds light on how policy and regulatory reforms can widen the availability and increase usage of digital technologies.
Of all the regions in the world, Sub-Saharan Africa (SSA) displays the largest gap between the availability of digital infrastructure and people's actual usage. On average across countries in SSA, 84% of a given country's population had at least some level of 3G mobile internet availability and 63% had some level of 4G mobile internet services, but only 22% were using mobile internet services at the end of 2021, according to numbers collected by the Global System for Mobile Communications Association using a methodology focused on unique subscribers. Usage rates range from a low of 6% in South Sudan to 53% in South Africa, underscoring the heterogeneity of average use and the need for differentiated policy reforms across countries.
"The minimal usage of mobile internet is a lost opportunity for inclusive growth in Africa," said Andrew Dabalen, World Bank Chief Economist for Africa. "Closing the uptake gap would increase the continent's potential to create jobs for its growing population and boost economic recovery in a highly digitalized world."
Even though technology and innovation are known to drive long-term economic growth and can lead to much-needed modernization in economic activities across agriculture, manufacturing and services, the digital divide continues to grow between large formal and micro-sized informal enterprises, between young men- and older women-owned enterprises, and between richer, urban, and more educated households and poorer, rural, and less educated households. Only 2% of micro-sized firms owned by young women and 8% of micro-firms owned by young men use a computer.
The report highlights evidence that internet availability has a positive impact on creating jobs and reducing poverty in African countries. For example, in Nigeria, labor force participation and wage employment increased by 3 and 1 percentage points, respectively, after three or more years of exposure in areas with internet availability. Job estimates for Tanzania found that working-age individuals living in areas with internet availability witnessed increases of 8 percentage points in labor force participation and 4 percentage points in wage employment, after three years of exposure. Moreover, the proportion of households falling below the national basic need poverty line dropped by 7 percentage points.
"To transform internet availability into productive usage and job growth, the region needs affordable access, digital skills and digital technologies that meet the needs of Africans," said Christine Zhenwei Qiang, World Bank Global Director for Digital Development. "Continuous sector reforms and targeted public investments that support digital economy foundations and digital uptake can help close the digital divide and unleash tremendous potential for more and better jobs for Africa's growing population."
For the 40% of Africans who fall below the global extreme poverty line, the cost of basic mobile data plans is often out of reach. Small and medium-sized businesses in Africa also face more expensive data plans than businesses in other regions. To bring down costs, governments should aim to promote competition in the provision of digital infrastructure and reduce operational costs.
To boost productive usage, governments should implement policies that support the development of more attractive digital solutions geared to the skills and productive needs people have while building broader awareness and education. Policies that foster innovation and support digital start-up entrepreneurs are essential to ensure that more Africans use the internet for jobs and learning, which will lead to higher standards of living. When digital technologies better meet the needs of people, households and firms, demand for their use will also increase, making internet expansion more commercially viable, and supporting a virtuous cycle of technology-led transformation.
*For the purposes of the report, digital technologies are defined broadly to include not only digital and data infrastructure, broadband internet, smartphones, tablets, and computers, but also a wide range of more specialized productivity-enhancing digital solutions ranging from communications, management upgrading, and worker training to procurement, production, marketing, logistics, and financing.
Canada lacks capacity to lead Haiti mission
Canada's top general said he was concerned that his country's armed forces, already stretched thin by support for Ukraine and NATO, do not have the capacity to lead a possible security mission to Haiti, informs Reuters.
Haiti's government and top United Nations officials have called for an international force to support Haitian police in their struggle against gangs, which have become the de facto authorities in parts of the country.
Canada over the past year has spent more than C$1 billion ($724 million) in military assistance to Ukraine. Now Canada is preparing to nearly double its presence in Latvia, which shares a border with Russia and Belarus. Ottawa announced new procurement for the mission.
"My concern is just our capacity as we rebuild, as we move to brigade level in Latvia," Chief of the Defence Staff Wayne Eyre told Reuters in his office in Ottawa on Wednesday. "There's only so much to go around. … It would be challenging." The armed forces are struggling with recruiting and donations to Ukraine have cut into some military stocks, Eyre said.
Officials in Ottawa say the United States has lobbied hard for Canada to take on the role, and President Joe Biden may carry that message again when he visits later this month.
Haitian gangs have expanded their territory since the 2021 assassination of President Jovenel Moise. The resulting violence has left much of the country off-limits to the government and led to routine gun battles with police.
Haiti has a long history of foreign military footprints on its soil, including a 1915 U.S. occupation that lasted 20 years, and more recent U.N. and U.S. troop deployments following political turmoil and natural disasters, some of which led to allegations of abuse.
Trudeau has repeatedly said a solution rests in the hands of Haitians, a position Eyre reiterated.
"The solution's got to come from the host nation itself," Eyre said. "They have to own the solution."
Canada has sent armored vehicles to Haitian police, and it has two small ships patrolling the coast. It has also sanctioned several former politicians and gang leaders.
Canada's military is "actively planning" expanding to brigade strength in the North Atlantic Treaty Organization's defense mission in Latvia, called Operation Reassurance, which it leads, Eyre said.
That will mean participation of about 2,000 Canadian soldiers, alongside those from other countries, Eyre said, up from its current deployment of 700 to 1,000.
WP: Ukraine short of skilled troops and munitions as losses, pessimism grow
The quality of Ukraine's military force, once considered a substantial advantage over Russia, has been degraded by a year of casualties that have taken many of the most experienced fighters off the battlefield, leading some Ukrainian officials to question Kyiv's readiness to mount a much-anticipated spring offensive, writes 'Washington Post'.
U.S. and European officials have estimated that as many as 120,000 Ukrainian soldiers have been killed or wounded since the start of Russia's special military operation early last year. Ukraine keeps its running casualty numbers secret, even from its staunchest Western supporters.
Statistics aside, an influx of inexperienced draftees, brought in to plug the losses, has changed the profile of the Ukrainian force, which is also suffering from basic shortages of ammunition, including artillery shells and mortar bombs, according to military personnel in the field.
Such grim assessments have spread a palpable, if mostly unspoken, pessimism from the front lines to the corridors of power in Kyiv, the capital.
An inability by Ukraine to execute a much-hyped counteroffensive would fuel new criticism that the United States and its European allies waited too long, until the force had already deteriorated, to deepen training programs and provide armored
One senior Ukrainian government official, who spoke on the condition of anonymity to be candid, called the number of tanks promised by the West a "symbolic" amount. Others privately voiced pessimism that promised supplies would even reach the battlefield in time.
"We don't have the people or weapons," the senior official added. "And you know the ratio: When you're on the offensive, you lose twice or three times as many people. We can't afford to lose that many people."
Ukraine has also faced an acute shortage of artillery shells, which Washington and its allies have scrambled to address, with discussions about how to shore up Ukrainian stocks dominating daily meetings on the war at the White House National Security Council. Washington's efforts have kept Ukraine fighting, but use rates are very high, and scarcity persists.
A German official, speaking on the condition of anonymity to be candid, said that Berlin estimates Ukrainian casualties, including dead and wounded, are as high as 120,000. "They don't share the information with us because they don't trust us," the official said.
The stakes for Ukraine in the coming months are particularly high, as Western countries aiding Kyiv look to see whether Ukrainian forces can once again seize the initiative and reclaim more territory from Russian control.
Ukraine has lost many of its junior officers who received U.S. training over the past nine years, the Ukrainian official said. Now, the official said, those forces must be replaced – "a lot of them are killed."
US Defense Secretary Lloyd Austin remains laser-focused on ensuring that Ukraine is receiving the training it needs for the current fight. The United States is "working around-the-clock" to fulfill Ukraine's security needs, in addition to investing billions of dollars to produce and procure artillery ammunition.
Britain is also training Ukrainian recruits, including about 10,000 last year, with another 20,000 expected this year.
The European Union has said it will train 30,000 Ukrainians in 2023.
U.S. officials said they expect Ukraine's offensive to start in late April or early May, and they are acutely aware of the urgency of supplying Kyiv because a drawn-out war could favor Russia.