Guterres: We must do everything possible to avoid global 'fracture' caused by US-China tensions
Tensions around global trade and technology continue to rise and the international community needs to "do everything possible" to prevent the world being split into two competing spheres, led by the United States and China.
That was the message from UN Secretary-General António Guterres on Saturday, speaking during the World Bank Group and International Monetary Fund (IMF) Annual Meetings in Washington DC.
In remarks to the International Monetary and Financial Committee, the UN chief said that "during tense and testing times" he continued to "fear the possiblity of a Great Fracture – with the two largest economies splitting the globe in two – each with its own dominant currency, trade and financial rules, its own internet and artificial intelligence capacities and its own zero-sum geopolitical and military strategies."
A trade war between the two economic giants is threatening to wipe out gains across the global economy, which could shrink global GDP next year "equivalent to the whole economy of Switzerland" said the new head of the IMF, Kristina Georgieva, just a few days ago.
Mr. Guterres told world financiers that "it is not too late to avoid" the division, but "we must do everything possible to avert this…and maintain a universal economy with universal respect for international law; a multipolar world with strong multilateral institutions, such as the World Bank and IMF."
He noted three main areas where fiscal policy and investment in the future would be pivotal. First, make tax systems "smarter, greener, and more aligned behind the sustainable development and climate action agendas", he urged.
Secondly align the whole financial system behind the 17 SDGs, or Sustainable Development Goals, incentivizing longterm public and private finance, and "revisiting financial regulations that may inadvertently encourage short-termism in financial markets."
Third, "it is time to break the cycle of excessive debt build-up followed by painful debt crises", meaning taking a systemic approach to lend and borrow more responsibly.
And we must keep a focus on countries particularly vulnerable to the impacts of the climate crisis, namely Small Island Developing States. I fully support proposals to convert debt to investment in resilience such as through the Debt for Climate Adaptation Swap initiative", noted the UN chief. "We should move this from idea to reality.
Together, let us raise ambition for development finance, climate finance, and finance that is inclusive and enables markets to grow, businesses to thrive and people to live in dignity."
'Great opportunities' ahead, for climate action
Speaking at a meeting of the Coalition of Finance Ministers for Climate Action, Mr. Guterres said that the 44-member group launched just six months ago, was "a vital part of our response to the climate emergency".
The Climate Action Summit last month in New York had shown "the world is waking up to the crisis", with "great opportunities" ahead to reduce air pollution, save billions of dollars on disasters fueled by global warming, and unlock the true benefits of the green economy.
Despite a "glaring gap in ambition and finance" finance ministers can turn the tide: "You come to the table with a mix of tools, including tax policy, controlled spending and climate budgeting…And you can end counter-productive subsidies for fossil fuels and pave the way for what I would like to see as a major trend: shifting taxation from income, to carbon."
Sweden and Colombia are already using carbon taxes; Uganda is implementing a Climate Change Budget Tagging System; and the island of Dominica has used fiscal policy to improve preparedness for climate shocks, following a devastating hurricane.
"Your Coalition is taking the 'whole of government' approach we need for systemic change. We need to have in place by COP26, country-level road maps and fiscal policies for economic, technological and energy transitions".
Climate tech investment grows at five times the venture capital market rate over seven years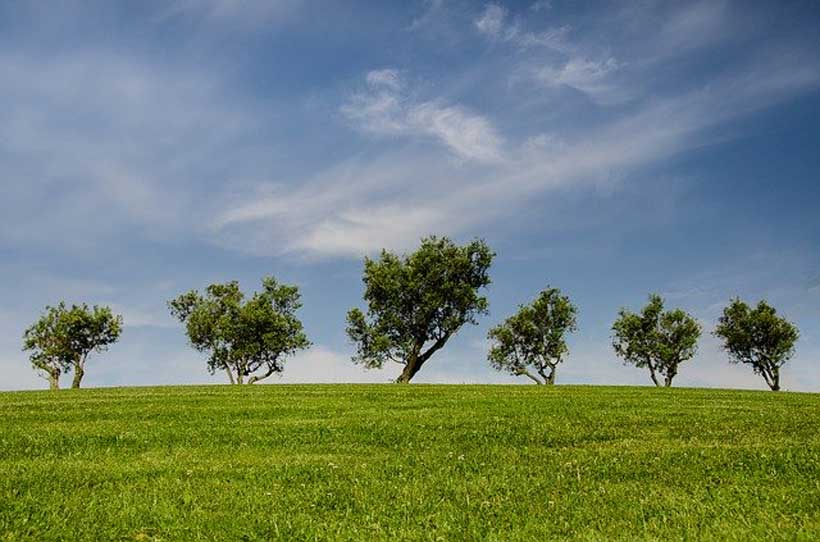 VC and corporate investment in startups developing technology enabled solutions to climate change, and the transformation to net zero emissions, grew at a faster rate than VC investment as a whole between 2013 – 2019. In that time, US$60 billion of early stage capital was invested globally into startups contributing to tackling the net zero challenge.
As Climate Week in New York focuses attention on transforming business and economies to net zero emissions, the new research by PwC examines the global startup ecosystem critical to commercialising the innovation needed to make a net zero future a reality. The first-of-its-kind analysis defines the climate tech investment landscape, and examines global early-stage climate tech deals, volumes, trends, sectors and investors. Climate tech is defined as a broad umbrella of solutions to reduce greenhouse gas (GHG) emissions across energy, transport, the built environment, industrial processes, and food and land use; in addition to shifts towards less resource-incentive business models, or carbon removal technologies.
While climate tech is a nascent sector overall in the VC market (approx 6% of total capital invested in 2019), climate tech VC investment increased from US$418 million per annum in 2013 to US$16.3 billion in 2019. That is approximately three times the growth rate of VC investment into Artificial Intelligence (AI) over the same period.
Key factors influencing investment include capital efficiency to prove and scale solutions; and the potential for the solutions to provide cost effective carbon reduction or removal.
Nearly half of all venture dollars ($60bn) went to US and Canadian climate tech startups (US$29 billion); China is second at US$20 billion. The European market attracted US$7 billion. Mobility and Transport solutions dominate US and China investment.
"The analysis shows the urgency of the opportunity, and gap to close, to support and scale innovative technologies and business models to address the climate crisis," comments Celine Herweijer, global leader, Innovation & Sustainability, PwC UK. "Climate tech is a new frontier in venture investing for the 2020s."
"Some of the technologies and solutions critical to enabling this transformation are proven and need rapid commercialisation, which is why venture capital is key. It will not need trillions invested in startups to make a difference. But for the trickier technologies and markets it will need targeted support, including from governments, to make it through research and development, and the early stages beyond which capital increasingly is lining up."
Drivers for growth
Climate tech related to mobility & transport, heavy industry, and GHG capture and storage are the fastest growing segments in the analysis, followed by food, agriculture, land use, built environment, energy, and climate and Earth data generation.
Investment in micro-mobility such as e-scooter and bike platforms and wider transport innovation has grown dramatically, recording a compound annual growth rate (CAGR) of 151%, and representing 63% (US$37.4 billion) of all climate tech funding over the past seven years. The scale of transport innovation has also driven bigger deals.
"The climate tech market is maturing. As a society we are seeing more entrepreneurs launch startups, more investors back them, and an increasing number of larger funding rounds for later-stage high-potential deals.", said Azeem Azhar, Senior Advisor to PwC UK, founder of Exponential View, and co-author of the report. "But PwC's analysis shows the ecosystem is still nascent, with key gaps in the depth and nature of funding available to founders and tricky structural hurdles for them to navigate as they scale their businesses."
Investors
Climate tech venture funding is coming from every corner of the market. Investors range from more traditional VC firms and venture funds specialising in sustainability, to corporate investors including energy majors, global consumer goods companies and big tech, government backed investment firms, and private equity players getting exposure to deals earlier.
The strategic role of corporate venture capital (CVC) in particular, is key to many climate tech startups. Particularly those typified by high capital costs, targeted at disrupting asset-heavy incumbent industries with high barriers to entry, such as in energy, heavy industry and transport. For Mobility & Transport, 30% of the climate tech deals include a CVC firm, and in Energy, 32% of capital deployed came from CVCs. Overall, nearly a quarter of climate tech deals (24%) included a corporate investor.
"The involvement of corporates will be key to the continued success of climate tech – both in terms of their net zero commitments driving demand for new solutions, and their investments into commercialising innovation. It's not just the financial means they bring, but the commercial know-how, and industry knowledge to help startups navigate how to rapidly deploy and scale new innovations into the market," comments Celine Herweijer.
Investment Hubs
Analysis of the top investment centres in Europe, Asia and the Americas shows climate tech startup investment in the San Francisco Bay area (US$11.7 billion) is 56% higher than its nearest rival, Shanghai (US$7.5 billion). Compared with the other regions, Europe is more invested in energy, particularly developing the core technologies for renewable energy generation (predominantly photovoltaics (PV) cells) and energy storage (batteries), demonstrating the potential for regional specialist capabilities to develop in a second wave of development of the climate tech sector, following mobility and transport.
Outside of mobility and the dominant US and China markets, Berlin, London, Labege (France) and Bengaluru, India were amongst the top ten cities for climate tech startup investment, attracting US$1.3 billion mainly across energy, agriculture and food and land use.
The COVID-19 pandemic reinforces climate tech need and opportunity
In the short term, while COVID-19 is likely to have caused a lull in VC market activity during 2020, long term investment and potential in the market appears resilient. Over the past year, close to 300 global companies have commited to achieve net zero emissions before 2050. Many of these commitments include substantial pledges to fund innovation.
"Every commitment represents a demand signal—a new customer—in the market for a solution that helps them achieve net zero," comments Celine Herweijer. "More broadly the increased profile of Environmental, Social, and Corporate Governance (ESG), increasing government commitments to a 'green recovery', and continued rising consumer pressure to respond to the climate crisis is cementing demand for climate tech."
"Despite significant and promising levels of growth, with just ten years to reduce by half global greenhouse gas emissions to limit global warming to 1.5C, climate tech needs a rapid injection of capital, talent and public-private support to match its potential to build and accelerate faster, bolder innovation," adds Celine Herweijer.
A fresh start on migration: Striking a new balance between responsibility and solidarity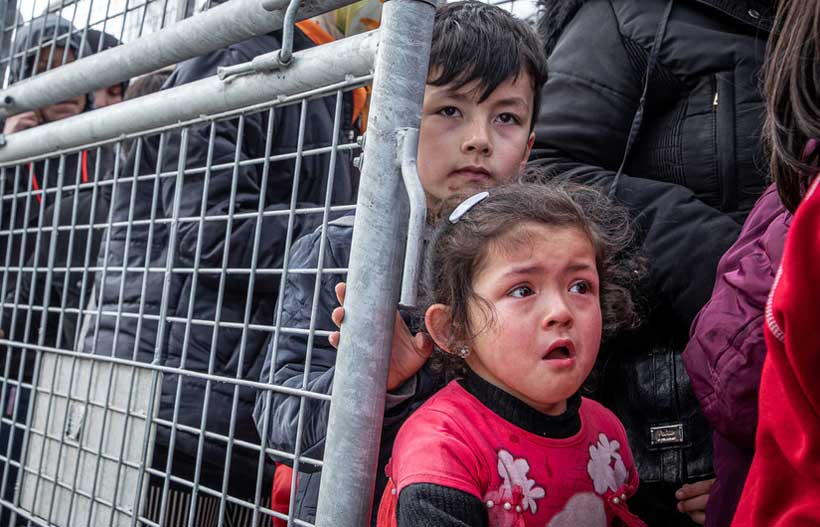 European Commission is proposing a new Pact on Migration and Asylum, covering all of the different elements needed for a comprehensive European approach to migration. It sets out improved and faster procedures throughout the asylum and migration system. And it sets in balance the principles of fair sharing of responsibility and solidarity. This is crucial for rebuilding trust between Member States and confidence in the capacity of the European Union to manage migration.
Migration is a complex issue, with many facets that need to be weighed together. The safety of people who seek international protection or a better life, the concerns of countries at the EU's external borders, which worry that migratory pressures will exceed their capacities and which need solidarity from others. Or the concerns of other EU Member States, which are concerned that, if procedures are not respected at the external borders, their own national systems for asylum, integration or return will not be able to cope in the event of large flows.
The current system no longer works. And for the past five years, the EU has not been able to fix it. The EU must overcome the current stalemate and rise up to the task. With the new Pact on Migration and Asylum, the Commission proposes common European solutions to a European challenge. The EU must move away from ad-hoc solutions and put in place a predictable and reliable migration management system.
Following extensive consultations and an honest and holistic assessment of the situation, the Commission proposes to improve the overall system. This includes looking at ways of improving cooperation with the countries of origin and transit, ensuring effective procedures, successful integration of refugees and return of those with no right to stay. No single solution on migration can satisfy all sides, on all aspects – but by working together, the EU can find a common solution.
European Commission President Ursula von der Leyen said: "We are proposing today a European solution, to rebuild trust between Member States and to restore citizens' confidence in our capacity to manage migration as a Union. The EU has already proven in other areas that it can take extraordinary steps to reconcile diverging perspectives. We have created a complex internal market, a common currency and an unprecedented recovery plan to rebuild our economies. It is now time to rise to the challenge to manage migration jointly, with the right balance between solidarity and responsibility."
Vice-President for Promoting our European Way of Life, Margaritis Schinas, said: "Moria is a stark reminder that the clock has run out on how long we can live in a house half-built. The time has come to rally around a common, European migration policy. The Pact provides the missing pieces of the puzzle for a comprehensive approach to migration. No one Member State experiences migration in the same way and the different and unique challenges faced by all deserve to be recognised, acknowledged and addressed."
Commissioner for Home Affairs, Ylva Johansson, said: "Migration has always been and always will be part of our societies. What we are proposing today will build a long-term migration policy that can translate European values into practical management. This set of proposals will mean clear, fair and faster border procedures, so that people do not have to wait in limbo. It means enhanced cooperation with third countries for fast returns, more legal pathways and strong actions to fight human smugglers. Fundamentally it protects the right to seek asylum".
Stronger trust fostered by better and more effective procedures
The first pillar of the Commission's approach to building confidence consists of more efficient and faster procedures. In particular, the Commission is proposing to introduce an integrated border procedure, which for the first time includes a pre-entry screening covering identification of all people crossing the EU's external borders without permission or having been disembarked after a search and rescue operation.
This will also entail a health and a security check, fingerprinting and registration in the Eurodac database. After the screening, individuals can be channeled to the right procedure, be it at the border for certain categories of applicants or in a normal asylum procedure. As part of this border procedure, swift decisions on asylum or return will be made, providing quick certainty for people whose cases can be examined rapidly.
At the same time, all other procedures will be improved and subject to stronger monitoring and operational support from EU agencies. The EU's digital infrastructure for migration management will be modernised to mirror and support these procedures.
Fair sharing of responsibility and solidarity
The second pillar at the core of the Pact is fair sharing of responsibility and solidarity. Member States will be bound to act responsibly and in solidarity with one another. Each Member State, without any exception, must contribute in solidarity in times of stress, to help stabilize the overall system, support Member States under pressure and ensure that the Union fulfils its humanitarian obligations.
In respect of the different situations of Member States and of fluctuating migratory pressures, the Commission proposes a system of flexible contributions from the Member States. These can range from relocation of asylum seekers from the country of first entry to taking over responsibility for returning individuals with no right to stay or various forms of operational support.
While the new system is based on cooperation and flexible forms of support starting off on a voluntary basis, more stringent contributions will be required at times of pressure on individual Member States, based on a safety net.
The solidarity mechanism will cover various situations – including disembarkation of persons following search and rescue operations, pressure, crisis situations or other specific circumstances.
A change of paradigm in cooperation with non-EU countries
The EU will seek to promote tailor-made and mutually beneficial partnerships with third countries. These will help address shared challenges such as migrant smuggling, will help develop legal pathways and will tackle the effective implementation of readmission agreements and arrangements. The EU and its Member States will act in unity using a wide range of tools to support cooperation with third countries on readmission.
A comprehensive approach
Today's package will also seek to boost a common EU system for returns, to make EU migration rules more credible. This will include a more effective legal framework, a stronger role of the European Border and Coast Guard, and a newly appointed EU Return Coordinator with a network of national representatives to ensure consistency across the EU.
It will also propose a common governance for migration with better strategic planning to ensure that EU and national policies are aligned, and enhanced monitoring of migration management on the ground to enhance mutual trust.
The management of external borders will be improved. The European Border and Coast Guard standing corps, scheduled for deployment from 1 January 2021, will provide increased support wherever needed.
A credible legal migration and integration policy will benefit European societies and economies. The Commission will launch Talent Partnerships with key non-EU countries that will match labour and skills needs in the EU. The Pact will strengthen resettlement and promote other complementary pathways, seeking to develop a European model of community or private sponsorship. The Commission will also adopt a new comprehensive Action Plan on integration and inclusion for 2021-2024.
Next steps
It is now for the European Parliament and Council to examine and adopt the full set of legislation necessary to make a truly common EU asylum and migration policy a reality. Given the urgency of local situations in several Member States, the co-legislators are invited to reach a political agreement on the core principles of the Asylum and Migration Management Regulation and to adopt the Regulation on the EU Asylum Agency as well as the Regulation on Eurodac by the end of the year. The revised Reception Conditions Directive, Qualification Regulation and recast Return Directive should also be adopted quickly, building on the progress already made since 2016.
Background
Today's proposals deliver on President von der Leyen's commitment in her Political Guidelines to present a new Pact on Migration and Asylum. The Pact is based on in-depth consultations with the European Parliament, all Member States, civil society, social partners and business, and crafts a careful balance integrating their perspectives.
Survey Reveals Extent of the Fallout from the Pandemic on MSMEs in Nepal
The COVID-19 pandemic has spurred more Nepali businesses to start using internet, social media or digital platforms to seize business opportunities, in the wake of declining traditional sales.
The finding is revealed in the COVID-19 Nepal Business Pulse Survey carried out between May 25and June 10 by the IFC and World Bank, in partnership with the government of Japan. It shows a fifth of businesses surveyed have started to use or have been using the Internet, social media, specialized apps, or digital platforms for business purposes.
The survey also reveals over half of Nepal's micro, small and medium enterprises (MSMEs) face the risk of permanently closing their operations within a month under the current conditions of COVID-19 impacts.
Based on a sample of more than 540 representatives from MSMEs across all provinces the survey also revealed over eighty percent of businesses have suffered from a slump in sales and have taken measures such as granting leave without pay or reduced the hours or wages of their employees.
"These findings highlight the severe burden micro, small and medium sized businesses are facing in Nepal due to the impacts of COVID-19," said Rolf Behrndt, IFC South Asia Manager for Advisory Services. "We know these businesses play a vital role in Nepal's economy but clearly with a drop-in demand and sales, employers have had to opt for a range of measures to cope with less revenue, prompting questions about their future viability."
Forty-five percent of the firms had granted leave of absence to employees, and 27 percent had reduced working hours. Across all sectors, sizes and locations of firms, 12 percent of female employees have been put on reduced pay.
"The COVID-19 pandemic has dealt a major blow to Nepal's economy, with enterprises of all sizes bearing the brunt with little to no revenue. Eighty-three percent of the firms reported a decline in sales compared to the same time last year," said Wendy Werner, IFC Country Manager for Nepal, Bangladesh and Bhutan. "Micro, small and medium sized businesses play a key role in helping Nepal's economy grow. I believe these findings would be useful in preparing a well-informed response to help the businesses get back on their feet."
MSMEs contribute 22 per cent to the country's Gross Domestic Product (GDP) employing about 1.75 million people. The Central Bureau of Statistics projects that the fallout from the pandemic will mean significant contractions in the expected growth rate for the sector in the fiscal year 2020 compared to years past.
"These survey results shine a stark light on the importance of ensuring that this sector not only survives the COVID-19 pandemic but also transforms in ways that improves its resilience and capacity to contribute to economic recovery. To this end, the World Bank – working closely with the government and the private sector – has prepared new projects to support micro, small and medium enterprises, including in the agriculture, tourism and financial sectors", said Faris Hadad-Zervos, the World Bank Country Director for Maldives, Nepal and Sri Lanka.
Globally, IFC has put in place a package of measures—worth a total of $8 billion—to help sustain economies and protect jobs around the globe. In Nepal, IFC has just invested $25 million in NMB Bank to support small and medium-sized enterprises (SMEs) and green projects, and there are more under discussion with other clients.