African financial centres step up efforts on green and sustainable finance
When we talk about climate change and sustainable development, the continent that is often highlighted as facing the greatest socio-economic challenges is Africa.
It is in many African nations that the impacts of climate change are hitting the hardest and that communities need the most support to ensure food security, decent housing, access to clean energy and so much more, including jobs for the ballooning youth unemployment which is seeing more than 12 million youth enter the labour market each and every year.
The will and the knowledge exist to turn things around. A survey for Africa Climate Week in March showed that most African nations were already starting to implement their mitigation and adaptation commitments under the Paris Agreement.
But over half of the countries have struggled to mobilize climate finance, less than one quarter have a financing strategy, and only one third have appropriate financial instruments.
There is some movement. The World Bank Group has promised US$22.5 billion over 2021-2025 in climate support in Africa, while nations are increasingly able to secure money from the Green Climate Fund.
Private finance is desperately needed, however, which is why the UN Environment Programme (UNEP)-convened International Network of Financial Centres for Sustainability (FC4S) is launching a new work programme for the continent.
Financial Centres for Sustainability, a global network of 30 financial centres, will work with its five Africa member centres—Abidjan, Cairo, Casablanca, Lagos and Nairobi—to encourage strategic action, collaborate with peers across the continent, and facilitate engagement with major international hubs.
"There is an appetite for investing in Africa, in recognition of the fact that of all the investment bets you can make, this is the one that is sure to come up trumps," said Patrick Njoroge, Governor of the Central Bank of Kenya, at the launch of the new work programme at the Financial Centres for Sustainability's annual meeting in Geneva. "There is also an appetite to use the members' investment muscle to do good and help defend the planet against the ravages of climate change and environmental degradation."
There is, despite many old-fashioned notions about Africa, plenty of private money in the continent. Nairobi, for example, is a thriving regional hub for banks, businesses and entrepreneurs with money to invest.
But there are many barriers to boosting sustainable finance in African countries, including a lack of clear policies and regulatory frameworks on climate change, a lack of awareness on the sources of climate finance and limited engagement from the private sector.
These barriers, and the different levels of development on the sustainable finance agenda in African financial centres, requires a coordinated strategic effort to help mainstream sustainable finance as a foundational element of financial centre development strategies.
The programme will help the centres assess the green finance landscape in their countries and set strategies for sustainable finance development. It will provide technical assistance on specific green and sustainable finance projects, including support on the development of a green bond market in Abidjan, activating the green bond market in Egypt, and a proposal to advance "green tagging" of bank loans in Lagos.
"Financial centres generate a powerful clustering effect by concentrating banking, capital markets, investing, insurance, professional services with policy and regulation," said Mohammed Omran, Executive Chairman, Financial Regulatory Authority of Egypt. "Financial centres in Africa are no different. We have a real opportunity to turn African centres into global green hubs and provide the finance the continent needs for a brighter future."
Financial Centres for Sustainability will also increase policy dialogue and engagement, and collaboration between African centres and the rest of the international network.
Specific actions will include setting clear definitions for green or sustainable finance, integrating sustainability priorities relevant for a given national context into the design and execution of strategies, and identifying options to create strong enabling environments to attract international investment into green and sustainable investment options in local markets.
The message is that with the over 3.5 trillion of financing gap for both the nationally determined contributions and the Sustainable Development Goals implementation, social-driven financing will not be optimal. Africa as a region urgently needs to move from this socially inclined financing to investment financing where returns are environmental, social, economic and financial. This should build on already ongoing initiatives like the innovative financing mechanisms across the continent like the risk-sharing facilities coming up across the continent.
Trade and Development Bank, UNEP to collaborate on climate finance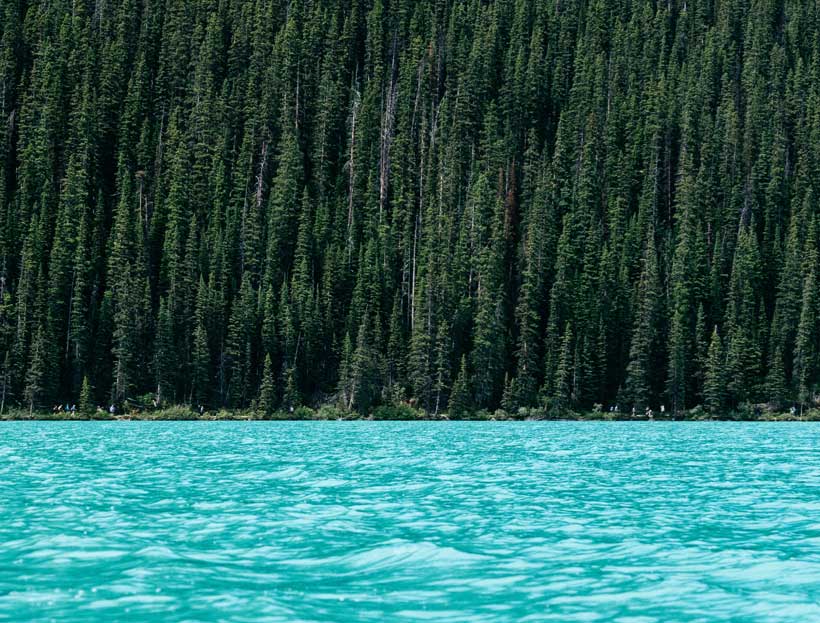 In a pledge to continue stepping-up its commitment to climate change mitigation and adaptation action, the Eastern and Southern African Trade and Development Bank (TDB) signed a Memorandum of Understanding today with the UN Environment Programme (UNEP).
The MOU effectively establishes a framework of cooperation through which the two institutions can collaborate in a number of areas critical to the global environmental agenda.
In the field of clean energy finance, TDB and UNEP will work to enhance investment opportunities for both public and private finance to support the dissemination of clean energy technologies. This will include supporting the early stage development and project finance of renewable energy projects, as well as the development of financing mechanisms to allow access to smaller-scale sustainable energy and energy-efficient appliances for household and productive use.
Additionally, the two institutions will cooperate on supporting eligible TDB Member States to access Green Climate Fund resources to enable them to adapt to the changing climate and develop along a low-emission pathway.
"As a member of the International Development Finance Club, a leading global group of development financiers advancing the Sustainable Development Goals (SDGs) and climate finance, TDB works closely with its partners to implement the 2030 SDG Agenda as well as the Paris Climate Agreement. With global partners such as UNEP, we expect to more seriously realize the international commitment to support Africa to grow and develop sustainably," said Admassu Tadesse, TDB President and Chief Executive.
Michael Awori, TDB Chief Operating Officer, added that "our commitment is evidenced by the fact that 70% of our power sector portfolio is in renewable energy. With this track record, we are the right partner with whom to co-finance and support more sustainable growth and development projects across various sectors."
"While Eastern and Southern African economic growth continues to be strong, there is great potential to harness clean energy in the region. UNEP and TDB are partnering to support wide dissemination of clean energy technologies and unlock the financial resources needed to meet the challenges of the 2030 Agenda for Sustainable Development," said Joyce Msuya, Deputy Executive Director of UNEP.
CLEANTECH: A Catalyst for Climate Action
On the third day of the 18th Session of its General Conference, the United Nations Industrial Development Organization (UNIDO) organized an event on innovative Cleantech solutions supported by UNIDO and its partners, which showcased their high potential to address environmental challenges, especially as a catalyst for Climate Action and the Clean Energy Transition.
The importance of strong and synergistic network partnerships to fulfill a Cleantech solution's full impact potential – from situational analysis and needs assessment to full-scale commercialization and deployment – was discussed, with an emphasis on closing the financing gap typically experienced by Cleantech enterprises and project developers.
The event further highlighted the broader elements of innovation and entrepreneurship in the Energy Transition, with entrepreneurs sharing their experiences in starting and scaling up impactful ideas and products. Financing models for Cleantech and innovative solutions were introduced, with a view of transforming the investment paradigms and approaches currently applied to Cleantech. Concurrently, the CTCN support was presented, as also applied to youth, men and women.
As such, the event concluded that Cleantech technologies are a crucial and catalytic factor in implementing the global vision of a low-carbon, climate-resilient and sustainable future for all, as outlined in the Paris Agreement. Furthermore, the event deemed very important that economic opportunities embedded in the low-carbon trajectory are leveraged to become profitable business models for climate and energy solutions.
Finally, the event shared insights and recommendations on how the international development community and the private sector could further support climate action and the clean energy transition by promoting the development and deployment of innovative Cleantech solutions.
Rooting for the environment in times of conflict and war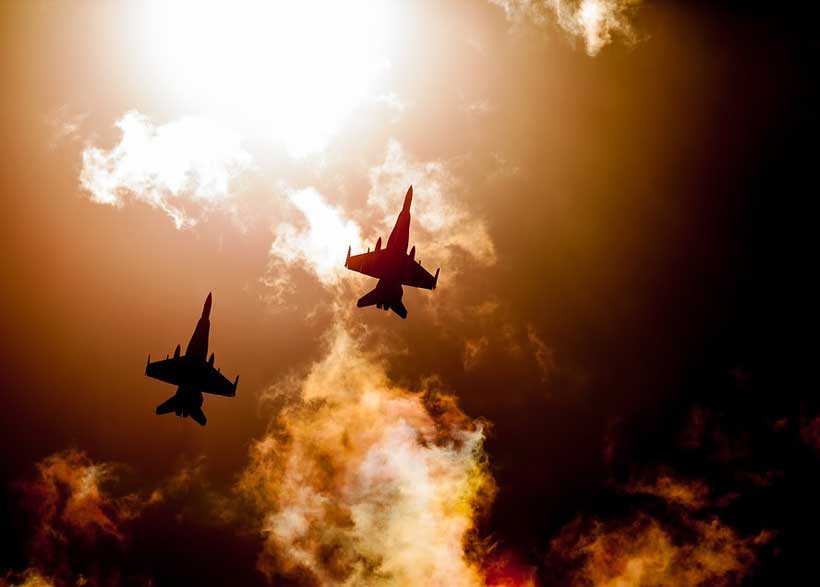 Eighteen years ago, on 5 November 2001, the United Nations General Assembly declared 6 November the International Day for Preventing the Exploitation of the Environment in War and Armed Conflict.
Despite the protection afforded by several legal instruments, the environment continues to be the silent victim of armed conflicts worldwide.
Public concern regarding the targeting and use of the environment during wartime first peaked during the Viet Nam War. The use of the toxic herbicide Agent Orange, and the resulting massive deforestation and chemical contamination it caused, sparked an international outcry leading to the creation of two new international legal instruments.
The Environmental Modification Convention was adopted in 1976 to prohibit the use of environmental modification techniques as a means of warfare. Protocol I, an amendment to the Geneva Conventions adopted in the following year, included two articles (35 and 55) prohibiting warfare that may cause "widespread, long-term and severe damage to the natural environment".
The adequacy of these two instruments, however, was called into question during the 1990–1991 Gulf War. The extensive pollution caused by the intentional destruction of over 600 oil wells in Kuwait by the retreating Iraqi army and the subsequent claims for US$85 billion in environmental damages led to further calls to strengthen legal protection of the environment during armed conflict.
And there have been other instances in which armed conflicts have continued to cause significant damage to the environment—directly, indirectly and as a result of a lack of governance and institutional collapse. For instance, dozens of industrial sites were bombed during the Kosovo conflict in 1999, leading to toxic chemical contamination at several hotspots, namely in Pančevo, Kragujevac, Novi Sad and Bor and raised alarm over potential pollution of the Danube River. In another example, an estimated 12,000 to 15,000 tonnes of fuel oil were released into the Mediterranean Sea following the bombing of the Jiyeh power station during the conflict between Israel and Lebanon in 2006.
More recently, armed conflict in Iraq which began in June 2014, and ended with the capture of the last ISIL-held areas and retreat of ISIS militants in 2017, left a deep environmental footprint in its wake. As the militants retreated, they set fire to oil wells triggering the release into the air of toxic mix of sulfur dioxide, nitrogen dioxide, carbon monoxide, polycyclic aromatic hydrocarbons, particulate matter and metals such as nickel, vanadium and lead.
However, despite these challenges, the UN Environment Programme (UNEP) has been working with various Member States and other partners to strengthen the protection of the environment before, during and after armed conflict.
"From early 2018, the Iraqi government and UNEP partnered to build a cross-ministry team capable of tackling pollution from the conflict. The initiative is also meant to strengthen the government's capacity in responding to future environmental emergencies that may result from attacks against critical installations, particularly Iraq's booming oil sector," says Hassan Partow, UNEP's Iraq Country Programme Manager.
In September 2019, UNEP in collaboration with the United Nations Assistance Mission in Iraq organized a workshop on remediation of oil spills, and is assisting the Ministries of Oil and Environment trial cost-effective biological clean-up techniques.
Iraq is also among seven countries selected to participate in UNEP's Special Programme, an initiative designed to help states meet their chemicals and waste management obligations under the Basel, Rotterdam, Minamata and Stockholm conventions and the Strategic Approach to International Chemicals Management. These countries will receive technical know-how and assistance with drafting hazardous waste management legislation.
Recently, on 8 July 2019 the International Law Commission adopted 28 draft legal principles on first reading to enhance protection of the environment in conflict and war situations. The International Committee of the Red Cross is also set to release a revised version of the Guidelines for Military Manuals and Instructions on the Protection of the Environment in Times of Armed Conflict.
"Protecting the environment before, during and after armed conflict must rise to the same level of political importance as protecting human rights. A healthy environment is the foundation upon which ​peace and many human rights are realized," says David Jensen, UNEP's Head of Environmental Peacebuilding.
Since 1999, UNEP has conducted over twenty-five post-conflict assessments using state-of-the-art science to determine the environmental impacts of war. From Kosovo to Afghanistan, Sudan and the Gaza Strip, the organization has established that armed conflict causes significant harm to the environment and the communities that depend on natural resources. Increasingly, UNEP hopes to leverage big data, frontier technology and citizen science to improve the systematic monitoring and detection of environmental damage and risks caused by armed conflicts in order to improve the protection of human health, livelihoods and security. Building a digital ecosystem for the planet to map, monitor and mitigate environment, peace and security risks is one of the next priority investments.