Venezuela, Poland and Sudan amongst 14 new Human Rights Council members
14 new members were elected to the Human Rights Council on Thursday, following a secret ballot held in the General Assembly Hall in New York.
The Council, which meets throughout the year at the UN Office in Geneva, is an international body, within the UN system, made up of 47 States, and is responsible for promoting and protecting human rights around the world. It has the power to launch fact-finding missions and establish commissions of inquiry into specific situations.
Three times a year, it reviews the human rights records of UN Member States, in a special process designed to give countries the chance to present the actions they have taken, and what they've done, to advance human rights. This is known as the Universal Periodic Review.
Costa Rica, Iraq and Moldova lose out
Elections to some seats – those reserved for countries from the Asia-Pacific, Eastern Europe, and Latin America and Caribbean regions – were competitive, with more candidates than available places.
Costa Rica's late decision, on 3 October, to throw its hat in the ring, meant that three countries contested the two available Latin America and Caribbean places. However, their bid failed, and Venezuela and Brazil took the seats.
Five nations – Indonesia, Iraq, Japan, Marshall Islands and Republic of Korea – put themselves up as candidates for the Asia-Pacific region, for which four seats were reserved: following the vote, Iraq failed to get the support it needed.
As for Eastern Europe, three nations vied for two places. Armenia and Poland won the requisite votes, whilst Moldova did not make the cut.
Africa had four seats up for grabs, and four candidates, who were duly elected: Libya, Mauritania, Namibia and Sudan. Western Europe was also a non-competitive election, with Germany and Netherlands taking the two seats reserved for their region.
Time to make way
The newly elected countries will serve for three years and take up their seats after 31 December. As only 47 of the UN's 193 Member States can sit on the Council at any one time, an equal number will be giving up their places.
The African States stepping down will be Egypt, Rwanda, South Africa and Tunisia; the Asia-Pacific States bowing out are China, Iraq, Japan and Saudi Arabia; for Eastern Europe the retirees are Croatia and Hungary; and the States leaving from the Western European and other States region, are Iceland and the United Kingdom.
As for the Latin American and Caribbean States, Cuba's time on the Council will come to an end, and it will be replaced by Venezuela. Although Brazil's current term comes to an end, its successful re-election means that it will serve another three years (according to Council rules, members can serve two consecutive terms).
The new members in full
Here is the how the Human Rights Council will look, as of 1 January 2020:
African States
Angola, Burkina Faso, Cameroon, Democratic Republic of Congo, Eritrea, Libya, Mauritania, Namibia, Nigeria, Senegal, Somalia, Sudan, Togo
Asia-Pacific
Afghanistan, Bahrain, Bangladesh, Fiji, India, Indonesia, Japan, Marshall Islands, Republic of Korea Nepal, Pakistan, Philippines, Qatar
Eastern Europe
Armenia, Bulgaria, Czech Republic, Poland, Slovakia, Ukraine
Latin American and Caribbean States
Argentina, Bahamas, Brazil, Chile, Mexico, Peru, Uruguay, Venezuela
Western Europe and other States
Australia, Austria, Denmark, Germany, Italy, Netherlands, Spain
UN chief express deep concern over East Jerusalem violence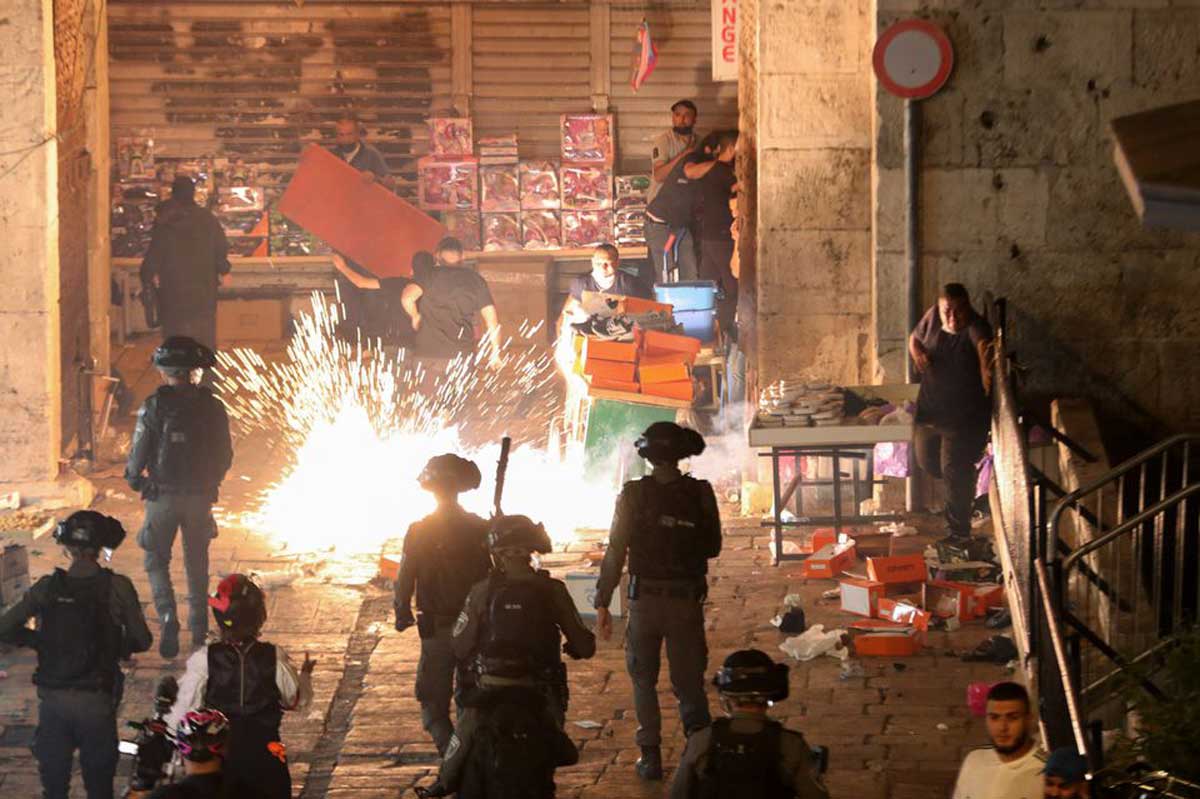 The UN Secretary-General, António Guterres, and senior UN officials have expressed their deep concern over confrontations between Palestinians and Israeli security forces in East Jerusalem, particularly those which began on Friday evening, and continued into Sunday night. Several Palestinian children are among the wounded.
The violence on Friday has been described as some of the worst seen in Jerusalem for many years. Some 200 Palestinians and 17 Israeli Police were reportedly injured in fighting around Haram Al-Sharif/Temple Mount. On Saturday, protesters reportedly threw stones at police, who responded with stun grenades, rubber bullets and water cannons and, on Sunday, fighting continued in East Jerusalem, ahead of a planned march by an Israeli group through the Old City.
The official spokesperson for Mr. Guterres, Stéphane Dujarric, said in a statement published on Sunday evening, that Israeli authorities must exercise maximum restraint and respect the right to freedom of peaceful assembly.
"All leaders have a responsibility to act against extremists and to speak out against all acts of violence and incitement", the statement continued. "The Secretary-General reiterates his commitment, including through the Middle East Quartet, to supporting Palestinians and Israelis to resolve the conflict on the basis of relevant United Nations resolutions, international law and bilateral agreements".
The Envoys of the Middle East Quartet (from the European Union, Russia, the United States, and the United Nations), released a press statement on Saturday, in which they expressed their alarm at "the provocative statements made by some political groups, as well as the launching of rockets and the resumption of incendiary balloons from Gaza towards Israel, and attacks on Palestinian farmland in the West Bank".
Imminent risk of eviction
The Quartet representatives went on to declare their concern regarding the possible evictions of Palestinian families from homes, in which they have lived in for generations, in two neighbourhoods in East Jerusalem – Sheikh Jarrah and Silwan – and their opposition to "unilateral actions, which will only escalate the already tense environment".
This is a reference to a court case involving several Palestinians who face eviction due to a legal challenge by the Nahalat Shimon settler organization. The risk is considered to be imminent for four of the families.
The UN has called for on the Israeli Government to halt all forced evictions and on Thursday, Rupert Colville, the spokesperson for the UN Human Rights Office (OHCHR), warned that, if they take place, the evictions in the Sheikh Jarrah case would violate Israel's obligations under international law.
Saturday's fighting took place on Laylat-al-Qadr, the most holy day in the Muslim month of Ramadan, after large numbers of worshippers had prayed at the Haram Al-Sharif/Temple Mount compound. In their statement, the Quartet
Envoys called on the Israeli authorities to exercise restraint and to avoid measures that would further escalate the situation during this period of Muslim Holy Days.
"We call on all sides to uphold and respect the status quo at the holy sites", the statement continues. "All leaders have a responsibility to act against extremists and to speak out against all acts of violence and incitement".
The statement concluded with a reiteration by the Quartet Envoys of their commitment to a negotiated two state solution.
37 Palestinian children injured and arrested
On Sunday, the UN Children's Fund, UNICEF, urged the Israeli authorities to refrain from using violence against children and release all those children detained.
In a joint statement, Ted Chaiban, UNICEF Regional Director for the Middle East and North Africa, and Lucia Elmi, UNICEF Special Representative in the State of Palestine, noted that 29 Palestinian children have been injured over the past two days, and a further eight arrested. "A one-year-old toddler was among those injured. Some children were taken for treatment at hospitals, with injuries in the head and the spine. This comes amid reports that nearly 300 people were injured in the area".
The senior UNICEF officials said that the agency had received reports of ambulances being restricted from arriving on location to assist and evacuate the injured, and that an on-site clinic was reportedly hit and searched.
The statement called for all children to be protected from violence and kept out of harm's way at all times, for families' rights to access all places of worship to be preserved, and for those injured to be assisted without restrictions.
UN: Stop evictions in East Jerusalem neighbourhood immediately
The UN's human rights office (OHCHR), on Friday, called on Israel to immediately halt all forced evictions, including those in the Sheikh Jarrah neighbourhood of East Jerusalem, as well as to exercise maximum restraint in the use of force while ensuring safety and security there.
Eight Palestinian refugee families residing in Sheikh Jarrah are facing forced eviction due to a legal challenge by the Nahalat Shimon settler organization, with the risk "imminent" for four of the families, according to the office.
OHCHR spokesperson Rupert Colville said that the evictions, if ordered and implemented, would violate Israel's obligations under international law.
"Given the disturbing scenes in Sheikh Jarrah over the past few days, we wish to emphasize that East Jerusalem remains part of the occupied Palestinian territory, in which International Humanitarian Law applies. The occupying Power must respect and cannot confiscate private property in occupied territory, and must respect, unless absolutely prevented, the laws in force in the country."
He went on to note that Israel cannot impose its own set of laws in occupied territory, including East Jerusalem, to evict Palestinians from their homes.
On Thursday, Tor Wennesland, UN Special Coordinator for the Middle East Peace Process, also urged Israel to stop demolitions and evictions in the neighbourhood, in line with its obligations under international humanitarian law.
Prohibited under international law
"In addition, the Absentee Property Law and the Legal and Administrative Matters Law are applied in an inherently discriminatory manner, based solely on the nationality or origin of the owner", OHCHR spokesperson Colville said.
"In practice, the implementation of these laws facilitates the transfer by Israel of its population into occupied East Jerusalem. The transfer of parts of an occupying Power's civilian population into the territory that it occupies is prohibited under international humanitarian law and may amount to a war crime", he added.
Violation of right to adequate housing
The OHCHR spokesperson also said that forced evictions could violate the rights to adequate housing and to privacy and other human rights of those who are evicted.
"Forced evictions are a key factor in creating a coercive environment that may lead to forcible transfer, which is prohibited by the Fourth Geneva Convention and is a grave breach of the Convention."
Mr. Colville also called on Israel to respect freedom of expression and assembly, including of those who are protesting against the evictions, and to exercise maximum restraint in the use of force while ensuring safety and security in East Jerusalem.
Free press 'a cornerstone' of democratic societies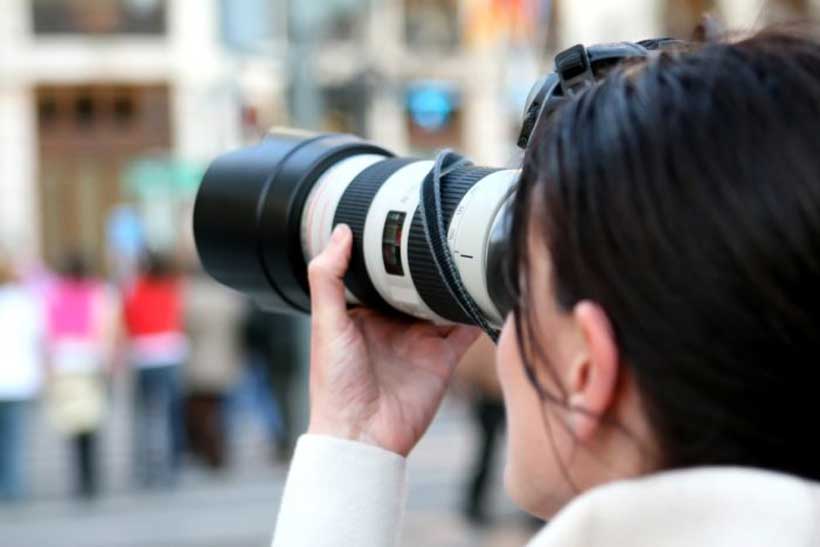 The United Nations Secretary-General on Monday urged governments to "do everything in their power" to support free, independent and diverse media, which the UN's top human rights official highlighted as "a cornerstone of democratic societies".
In a message on World Press Freedom Day, marked annually on 3 May, Secretary-General António Guterres underscored the importance of reliable, verified and accessible information.
"During the pandemic, and in other crises including the climate emergency, journalists and media workers help us navigate a fast-changing and often overwhelming landscape of information, while addressing dangerous inaccuracies and falsehoods", he said.
"Free and independent journalism is our greatest ally in combatting misinformation and disinformation."
Mr. Guterres also noted the personal risks journalists and media workers face, including restrictions, censorship, abuse, harassment, detention and even death, "simply for doing their jobs", and that the situation continues to worsen.
The economic impact of the coronavirus pandemic has hit many media outlets hard, threatening their very survival, he added.
"As budgets tighten, so too does access to reliable information. Rumours, falsehoods and extreme or divisive opinions surge in to fill the gap", the Secretary-General said, urging all governments to "do everything in their power to support a free, independent and diverse media".
Contributing to humanity's well-being
Michelle Bachelet, UN High Commissioner for Human Rights, also highlighted the importance of free, uncensored and independent press as "a cornerstone of democratic societies", conveying life-saving information, improving public participation, and strengthening accountability and respect for human rights.
"Around the world, people have increasingly taken to the streets to demand their economic and social rights, as well as an end to discrimination and systemic racism, impunity, and corruption", she said.
However, journalists fulfilling their fundamental role of reporting on these social protests have become targets, with many becoming victims of unnecessary and disproportionate use of force, arbitrary arrests, and criminal prosecution, Ms. Bachelet added.
In addition to dissuading other journalists from critically reporting on relevant issues, such attacks weaken public debate and hamper society's ability to respond effectively to challenges, including COVID-19, she said.
World Press Freedom Day
Marked annually on 3 May, World Press Freedom Day celebrates the fundamental principles of press freedom. It is also an occasion to evaluate press freedom globally, to defend the media from attacks on their independence, and to pay tribute to journalists who have lost their lives in the exercise of their profession.
The date marks the adoption of the landmark Windhoek Declaration for the Development of a Free, Independent and Pluralistic Press at a UN Educational, Scientific and Cultural Organization (UNESCO) conference in the Namibian capital, in 1991.
This year, the World Day focuses on the theme of "Information as a Public Good", affirming the importance of information as a public good, and exploring what can be done in the production, distribution and reception of content to strengthen journalism, as well as to improve transparency and empowerment.
Helping platforms become more transparent
The theme ties in with UNESCO's work to ensure the long-term health of independent, pluralistic journalism, and the safety of media workers everywhere, Audrey Azoulay, Director-General of the UN agency tasked with defending press freedom, said.
"As part of these efforts, we are working to create more transparency on online platforms in areas such as content moderation, while respecting human rights and international freedom of expression rules", she said.
She also highlighted the agency's work to equip people globally with the media and information literacy skills they need to navigate this new information landscape, so they can avoid being duped or manipulated online.
"As we mark World Press Freedom Day, I call on everyone to renew their commitment to the fundamental right to freedom of expression, to defend media workers, and to join us in ensuring that information remains a public good", Ms. Azoulay added.