Landmark labour reforms signal end of kafala system in Qatar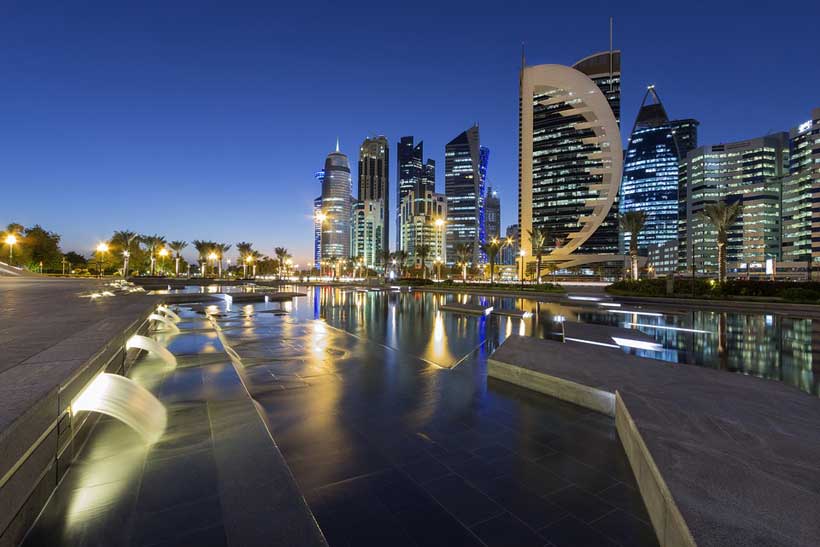 Qatar has announced sweeping reforms to its labour market, with a view to ending the kafala system and marking a momentous step forward in upholding the rights of migrant workers.

On 16 October 2019, the Council of Ministers of the State of Qatar unanimously endorsed new legislation allowing workers to change employers freely. Workers in Qatar had previously required a no-objection certificate (NOC) from their employer in order to do so. A Ministerial Decree by the Minister of Interior was also signed, removing exit permit requirements for all workers, except military personnel. Together, these steps mark the end of kafala in the country.

In addition, the Council of Ministers endorsed a new law to establish a non-discriminatory minimum wage, the first in the Middle-East.

"The ILO welcomes these reforms and recognizes the commitment of the State of Qatar to transforming its labour market. These steps will greatly support the rights of migrant workers, while contributing to a more efficient and productive economy. I am pleased that the ongoing ILO technical cooperation programme in Qatar is tangibly contributing to the government's effort to advance social justice and promote decent work in the country," said Guy Ryder, the ILO Director-General.

The elimination of the NOC requirement will allow workers to freely change employers following an initial probationary period. Should they wish to change employers during this period, the new employer would need to reimburse recruitment costs to the original employer.
The decision on exit permits means that domestic workers; workers in government and public institutions; workers employed at sea and in agriculture; as well as casual workers are free to leave the country either temporarily or permanently without having to obtain the permission of their employers. This covers all workers not covered by Law No. 13 of 2018, which removed the requirement to obtain exit permits for most workers covered by the Labour Law.

Meanwhile, the establishment of a non-discriminatory minimum wage that applies to all nationalities and all sectors will guarantee a minimum level of protection for all workers. The minimum-wage level will be set later in the year, based on a joint study already completed by the ILO and the Ministry of Administrative Development, Labour and Social Affairs (ADLSA).

"Qatar is changing. The new tranche of laws will bring an end to kafala and put in place a modern industrial relations system. We recognize that a new evidence-based minimum wage rate will ensure dignity for migrant workers. We urge the government to announce this as quickly as possible. The partnership between the Qatar Government and the ILO, supported by the ITUC, is working to change lives," said Sharan Burrow, General Secretary of the International Trade Union Confederation.

Roberto Suarez-Santos, Secretary-General of the International Organisation of Employers, said: "We congratulate the Government of Qatar on the major steps they have taken to adapt their labour market standards. IOE is proud to have supported the government's efforts over the past several years. I would like to express our appreciation to those leading this process for making decent work and sustainable economies a centrepiece of development in Qatar."

The respective draft laws will now be referred to the Advisory (Shura) Council, and subsequently for the approval and signature of the Emir HH Sheikh Tamim bin Hamad Al Thani. The legislation is expected to come into force by January 2020.

These reforms are part of the ILO-ADLSA cooperation agreement signed in 2017, which resulted in the opening of an ILO Project Office in Doha in April 2018 .
Free press 'a cornerstone' of democratic societies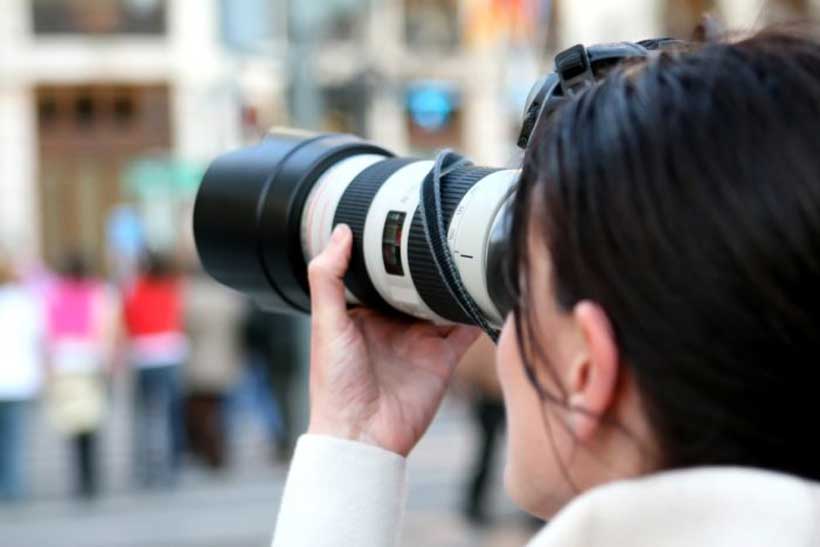 The United Nations Secretary-General on Monday urged governments to "do everything in their power" to support free, independent and diverse media, which the UN's top human rights official highlighted as "a cornerstone of democratic societies".
In a message on World Press Freedom Day, marked annually on 3 May, Secretary-General António Guterres underscored the importance of reliable, verified and accessible information.
"During the pandemic, and in other crises including the climate emergency, journalists and media workers help us navigate a fast-changing and often overwhelming landscape of information, while addressing dangerous inaccuracies and falsehoods", he said.
"Free and independent journalism is our greatest ally in combatting misinformation and disinformation."
Mr. Guterres also noted the personal risks journalists and media workers face, including restrictions, censorship, abuse, harassment, detention and even death, "simply for doing their jobs", and that the situation continues to worsen.
The economic impact of the coronavirus pandemic has hit many media outlets hard, threatening their very survival, he added.
"As budgets tighten, so too does access to reliable information. Rumours, falsehoods and extreme or divisive opinions surge in to fill the gap", the Secretary-General said, urging all governments to "do everything in their power to support a free, independent and diverse media".
Contributing to humanity's well-being
Michelle Bachelet, UN High Commissioner for Human Rights, also highlighted the importance of free, uncensored and independent press as "a cornerstone of democratic societies", conveying life-saving information, improving public participation, and strengthening accountability and respect for human rights.
"Around the world, people have increasingly taken to the streets to demand their economic and social rights, as well as an end to discrimination and systemic racism, impunity, and corruption", she said.
However, journalists fulfilling their fundamental role of reporting on these social protests have become targets, with many becoming victims of unnecessary and disproportionate use of force, arbitrary arrests, and criminal prosecution, Ms. Bachelet added.
In addition to dissuading other journalists from critically reporting on relevant issues, such attacks weaken public debate and hamper society's ability to respond effectively to challenges, including COVID-19, she said.
World Press Freedom Day
Marked annually on 3 May, World Press Freedom Day celebrates the fundamental principles of press freedom. It is also an occasion to evaluate press freedom globally, to defend the media from attacks on their independence, and to pay tribute to journalists who have lost their lives in the exercise of their profession.
The date marks the adoption of the landmark Windhoek Declaration for the Development of a Free, Independent and Pluralistic Press at a UN Educational, Scientific and Cultural Organization (UNESCO) conference in the Namibian capital, in 1991.
This year, the World Day focuses on the theme of "Information as a Public Good", affirming the importance of information as a public good, and exploring what can be done in the production, distribution and reception of content to strengthen journalism, as well as to improve transparency and empowerment.
Helping platforms become more transparent
The theme ties in with UNESCO's work to ensure the long-term health of independent, pluralistic journalism, and the safety of media workers everywhere, Audrey Azoulay, Director-General of the UN agency tasked with defending press freedom, said.
"As part of these efforts, we are working to create more transparency on online platforms in areas such as content moderation, while respecting human rights and international freedom of expression rules", she said.
She also highlighted the agency's work to equip people globally with the media and information literacy skills they need to navigate this new information landscape, so they can avoid being duped or manipulated online.
"As we mark World Press Freedom Day, I call on everyone to renew their commitment to the fundamental right to freedom of expression, to defend media workers, and to join us in ensuring that information remains a public good", Ms. Azoulay added.
New ways of thinking and working are necessary to reap blockchain benefits in capital markets
The World Economic Forum today released Digital Assets, Distributed Ledger Technology, and the Future of Capital Markets. Across the capital markets ecosystem, institutions are facing a combination of intensified competitive dynamics and accelerating technology advancements, presenting opportunities and challenges both to incumbents and new entrants. Although DLT is not a panacea, the report underlines how it can positively impact costs, market liquidity and balance sheet capacity while reducing the complexity, opacity and fragmentation of capital markets.
Written in partnership with the Boston Consulting Group (BCG), the report is based on nearly 200 interviews and eight global workshops with capital market incumbent players, new entrants, regulators and governments. It presents use cases from equity markets, debt markets, securitized products, derivatives, securities financing and asset management.
DLT can address real challenges and inefficiencies in some markets by providing a trusted, shared source of truth between market participants. However, the future is uncertain as there is no agreed path for market-wide adoption. What's more, as institutions still decide where to invest, varying strategies create tensions.
The report calls for a balance between innovation and market safeguards through standardization, the breaking down of silos and regulatory engagement. According to the authors, fundamentally transforming markets will require new ways of thinking and working across the industry.
"Following several years of intense hype, examples of use cases where inefficiencies and challenges are being solved with blockchain are starting to emerge across capital markets," said Matthew Blake, Head of the Future of Financial Services, World Economic Forum. "With the future for blockchain in financial services still being defined, a nuanced look at the opportunities this technology offers right now is particularly important for the financial services industry."
"Distributed ledger technology has come of age as it begins to enhance efficiencies, reduce operating costs and create new business models in capital markets, but the use cases and solutions are respective to each asset class," said Kaj Burchardi, Managing Director, BCG Platinion. "Whilst this makes sense from a commercial perspective, it has led to a complex patchwork of initiatives. For capital markets to unilaterally adopt DLT, they will require cross-institutional alignment to realize the game-changing market opportunities it can offer."
Ukraine to Modernize Higher Education System with World Bank Support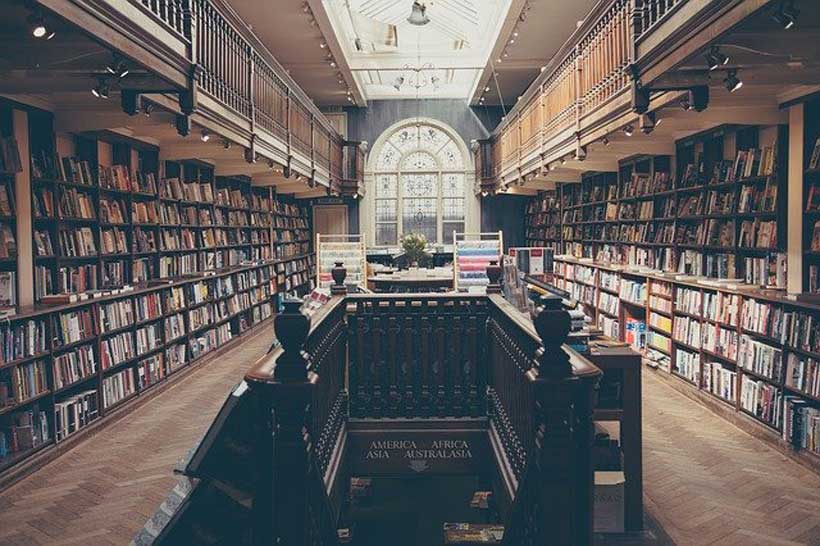 The World Bank's Board of Executive Directors approved today a $200 million project to support the Government of Ukraine's efforts to strengthen efficiency, quality, and transparency of the country's higher education system. The project – Ukraine Improving Higher Education for Results – will help boost the quality of the higher education sector, as well as its relevance to labor market needs, while also promoting resilience and continuity of learning in the face of the COVID-19 pandemic.
The project will finance investments in the modernization of teaching and research facilities and digital learning infrastructure of higher education institutions (HEIs) to ensure learning continuity through remote learning modalities and to support resilience and change management over the longer term. It will also support the development of modern digital infrastructure for distance learning and creation of advanced teaching and research laboratories and learning support facilities.
Another objective of this project is to improve transparency of Ukraine's education sector through modernization of the Higher Education Management Information System and establishment of a National Student Survey and unified information system on competitive research funding of HEIs.
"The World Bank is pleased to partner with Ukraine to modernize teaching and learning in universities in line with European standards in order to equip young Ukrainians with the skills they need for the 21st century," said Arup Banerji, World Bank Regional Country Director for Eastern Europe. "As Ukraine recovers from the pandemic, we also strongly support Ukraine's higher education system in its efforts to be better technically and digitally equipped for providing learning in the post-COVID-19 world."
The Ukraine Improving Higher Education for Results Project will be implemented over a five-year period by the Ministry of Education and Science (MOES) of Ukraine. The MOES will have overall responsibility for project coordination and monitoring of the implementation progress.
The World Bank's current investment project portfolio in Ukraine amounts to just over $3 billion, in nine ongoing investment projects and one Program for Results operation, and is expected to grow to around $3.6 billion over the next two months. The investments support improvements in basic public services that directly benefit ordinary people in areas such as water supply, sanitation, heating, power, energy efficiency, roads, social protection and healthcare, as well as private sector development.
Since Ukraine joined the World Bank in 1992, the Bank's commitments to the country have totaled approximately $13 billion in about 70 projects and programs.