Landmark labour reforms signal end of kafala system in Qatar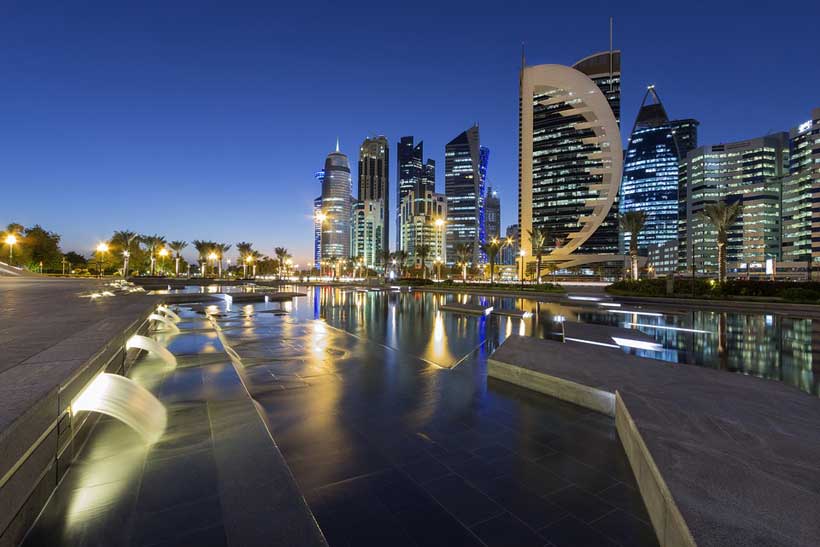 Qatar has announced sweeping reforms to its labour market, with a view to ending the kafala system and marking a momentous step forward in upholding the rights of migrant workers.

On 16 October 2019, the Council of Ministers of the State of Qatar unanimously endorsed new legislation allowing workers to change employers freely. Workers in Qatar had previously required a no-objection certificate (NOC) from their employer in order to do so. A Ministerial Decree by the Minister of Interior was also signed, removing exit permit requirements for all workers, except military personnel. Together, these steps mark the end of kafala in the country.

In addition, the Council of Ministers endorsed a new law to establish a non-discriminatory minimum wage, the first in the Middle-East.

"The ILO welcomes these reforms and recognizes the commitment of the State of Qatar to transforming its labour market. These steps will greatly support the rights of migrant workers, while contributing to a more efficient and productive economy. I am pleased that the ongoing ILO technical cooperation programme in Qatar is tangibly contributing to the government's effort to advance social justice and promote decent work in the country," said Guy Ryder, the ILO Director-General.

The elimination of the NOC requirement will allow workers to freely change employers following an initial probationary period. Should they wish to change employers during this period, the new employer would need to reimburse recruitment costs to the original employer.
The decision on exit permits means that domestic workers; workers in government and public institutions; workers employed at sea and in agriculture; as well as casual workers are free to leave the country either temporarily or permanently without having to obtain the permission of their employers. This covers all workers not covered by Law No. 13 of 2018, which removed the requirement to obtain exit permits for most workers covered by the Labour Law.

Meanwhile, the establishment of a non-discriminatory minimum wage that applies to all nationalities and all sectors will guarantee a minimum level of protection for all workers. The minimum-wage level will be set later in the year, based on a joint study already completed by the ILO and the Ministry of Administrative Development, Labour and Social Affairs (ADLSA).

"Qatar is changing. The new tranche of laws will bring an end to kafala and put in place a modern industrial relations system. We recognize that a new evidence-based minimum wage rate will ensure dignity for migrant workers. We urge the government to announce this as quickly as possible. The partnership between the Qatar Government and the ILO, supported by the ITUC, is working to change lives," said Sharan Burrow, General Secretary of the International Trade Union Confederation.

Roberto Suarez-Santos, Secretary-General of the International Organisation of Employers, said: "We congratulate the Government of Qatar on the major steps they have taken to adapt their labour market standards. IOE is proud to have supported the government's efforts over the past several years. I would like to express our appreciation to those leading this process for making decent work and sustainable economies a centrepiece of development in Qatar."

The respective draft laws will now be referred to the Advisory (Shura) Council, and subsequently for the approval and signature of the Emir HH Sheikh Tamim bin Hamad Al Thani. The legislation is expected to come into force by January 2020.

These reforms are part of the ILO-ADLSA cooperation agreement signed in 2017, which resulted in the opening of an ILO Project Office in Doha in April 2018 .
ADB to Help Improve Rural Water Supply, Sanitation in Kyrgyz Republic
The Asian Development Bank (ADB) has approved a $27.4 million financing package to provide safe and reliable water supply and sanitation services to more than 64,000 people living in a mountainous rural area of the Kyrgyz Republic.
The program supports the government's national goal of increasing access to safe water supplies from current levels of 40% to 90%, and for sanitation services from 10% to 70%, by 2026.
ADB's assistance, comprised of a $13.7 million results-based loan and a $13.7 million grant from the Asian Development Fund, will improve water supply and sanitation infrastructure and facilities in the province of Naryn, where 29% of the population was living below the poverty line in 2017.
"Access to safe and reliable water supply and sanitation services is a basic human right and integral to the growth and development prospects of a developing country like the Kyrgyz Republic," said ADB Senior Urban Development Specialist for Central and West Asia Mr. Jude Kohlhase. "We are committed to helping the people of the Kyrgyz Republic, especially in the province of Naryn, lead healthier and more productive lives."
Access to safe drinking water and sanitation services in the Kyrgyz Republic's rural areas remain minimal. Most of the country's water supply and sanitation infrastructure is outdated, while poor water quality and sanitation costs the country over $100 million annually. Only about a quarter of rural households had piped water connections in 2014, while about 73% suffered from intermittent water supply. Only 10% of rural households have access to sanitation facilities.
The Naryn Rural Water Supply and Sanitation Development Program will include safe water sources, water storage, and treatment and disinfection systems; distribution networks for all 31 program villages; and gender-sensitive safe water and sanitation facilities in selected education and health facilities. The program will also pilot non-networked household sanitation solutions for remote areas.
The program will likewise strengthen institutional capacity of utility providers for better service delivery such as better financial management, while introducing gender-specific measures in their operations, including ensuring at least 20% female employment.
The total cost of the program is $32.9 million with the Government of the Kyrgyz Republic contributing $5.5 million in financing. ADB is also providing a $225,000 technical assistance grant for the program, which is expected to be completed by the end of 2026. ADB will also provide an additional $2.5 million grant from a small expenditure financing facility to support program implementation, including verification of the program results.
IRENA Facilitates Investment and Renewable Projects on Ground in Africa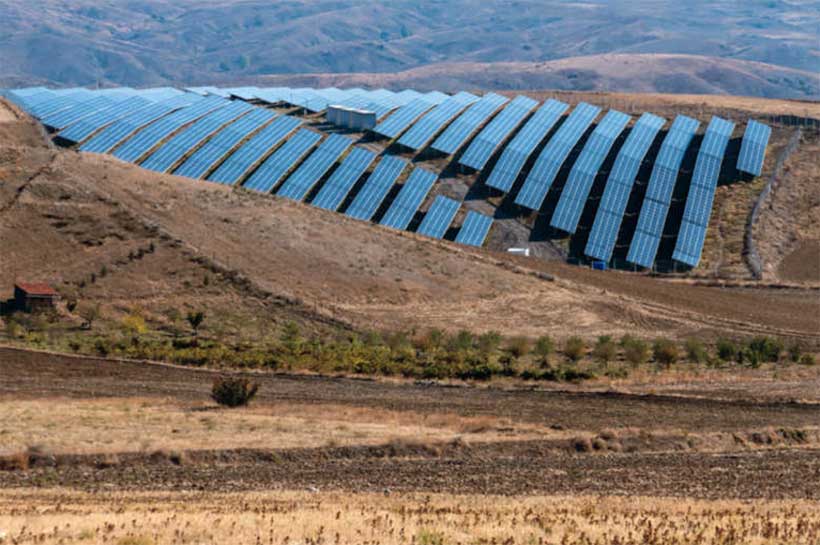 Boosting renewable energy projects on the ground requires scaling up investment. IRENA's state-of-the-art analysis of enabling policy frameworks and finance mechanisms channel public and private investment in markets like Africa, Latin America, Asia, South-East Europe and the Small Island Developing States (SIDS). Now, IRENA is taking its work one step further by increasing the Agency's on-ground impact with 15 regional and sub-regional platforms which aims at scaling up renewables deployment and investments.

One step in this new direction is the event that took place in Johannesburg as part of the Africa Investment Forum hosted by the African Development Bank. It facilitated renewable energy deal-making in Sub-Saharan Africa in partnership with Power Africa and the African Trade Insurance Agency. The event corresponds to IRENA's new direction and way forward ensuring an acceleration of the renewable energy transformation globally.
Speaking at the Investment Forum in South Africa, IRENA's Director-General Francesco La Camera underlined the importance of renewable energy to meet sustainable economic growth and Africa's climate and development ambitions. "Now more than ever, renewables have become a compelling investment proposition", said La Camera. "With renewable energy technology prices set to decline, the cost-competitiveness of renewables will strengthen further. IRENA's analysis shows that nearly a quarter of Africa's energy needs could be met from indigenous and clean renewable energy sources by 2030. This would result in a wide array of socio-economic benefits in terms of economic growth, welfare, employment and energy access. It's Possible".

IRENA has been committed to supporting African governments in their quest for a sustainable energy future. The Agency has supported countries in building attractive investment frameworks for renewables to strengthen institutional and technical capacity. It has also supported the development and financing of renewable energy projects through project facilitation tools.
"A lot remains to be done to address the key risks and barriers that hinder the scale-up of renewable investment in the region", La Camera continued. "There is no shortage of renewable energy project proposals which are competing for investor capital. But they are not always financially viable. Many proposals fail to materialize due to high cost of capital, limited access to risk mitigation solutions and long delays in projects".

By building on its extensive project pipeline in Sub-Saharan Africa with over 90 renewable energy projects, the Agency has showcased 10 renewable energy projects at the Investment Forum. Projects from Cameroon, Cote D'Ivoire, Kenya, Mali, Senegal, Sierra Leone and Togo which have a total capacity ranging from 6 MW to 70 MW – covering technologies like wind, solar, bioenergy and hydropower – were presented.

IRENA's project facilitation platform provides project owners and developers with increased visibility for their projects among financiers and other market players. Project owners have access to wide range of financial instruments provided by multiple investors from development finance institutions, private companies, utilities, private equity funds, donor and multi-donor facilities, commercial banks and more, as well as access to different services for example legal and financial advisory, environmental, project development and Engineering Procurement and Construction contracting.
More information about IRENA's project facilitation.
Africa-Europe Alliance: Two new financial guarantees under the EU External Investment Plan
Today in the margins of the 2019 Africa Investment Forum in Johannesburg, South Africa, the European Commission signed two guarantee agreements with two Member States' development finance institution: the Dutch 'Financierings-Maatschappij voor Ontwikkelingslanden N.V' (FMO) and the Italian 'Cassa Depositi e Prestiti' (CDP). These guarantee agreements are part of the implementation of the EU External Investment Plan, the financial arm of the Africa-Europe Alliance for Sustainable Investment and Jobs.
Commissioner for International Cooperation and Development, Neven Mimica said: "The agreements signed today, worth €70 million, will help us to unlock more than €500 million in new investment in Africa and the EU Neighbourhood. These guarantees aim at mitigating and sharing the risk with other private investors in countries where otherwise these investments would not be as attractive. They will help to boost access to finance for small businesses, notably in the tech sector – and create up to 175,000 jobs directly and indirectly."
Two guarantees, one goal: more investment in partner countries
The two guarantees will significantly boost investment and access to finance for small businesses (MSMEs), especially in the technology sector, in the countries covered by the Plan.
FMO Ventures Programme
This €40 million guarantee agreement is a partnership with FMO, the Dutch development bank. It targets Sub-Saharan Africa and the EU Neighbourhood. It will guarantee venture capital provided by FMO to start-up companies, in particular led by young entrepreneurs. The companies will use technology to lower the costs of making or supplying products and services that were previously unaffordable to many people. The guarantee will target companies offering digital solutions in a wide range of areas, from agriculture, access to energy and financial services to education, healthcare, transport and logistics. It will support up to 125,000 new jobs, directly and indirectly.
Archipelagos One4A – One Platform for Africa
The €30 million Archipelagos guarantee agreement is a partnership with Cassa Depositi e Prestiti (CDP), the Italian Development Bank, and the African Development Bank (AfDB). It will support access to finance across Africa for high potential small businesses. In order to help their growth, the programme supported by the guarantee will provide financing through innovative capital markets solutions. It will also enable financing partners to share the risk of investing in projects. By doing so it will generate up to 50,000 jobs, many for young people, and benefit about 1,500 small businesses in 10 African countries.
These guarantees are part of the External Investment Plan, which, by investing €4.5 billion, is set to leverage €44 billion in total investment. Out of the total budget, the EU has already allocated €4.2 billion.
Background
The EU External Investment Plan is using €4.5 billion in public funds to leverage €44 billion by 2020 in public and private investment for development in countries neighbouring the EU and in Africa.
The plan has three pillars. The first is finance. Through financial guarantees, the EU mitigates the risk in countries with difficult environments so that private investors and development banks will lend to entrepreneurs or finance development projects.
The plan's second part is technical assistance. This funds experts who help develop new projects, to the benefit of will authorities, investors and companies. Technical assistance may include, for example, market intelligence and investment climate analysis, targeted legislative and regulatory advice, support to partner countries in implementing reforms, chains and identification, preparation, and help to carry out necessary investments.
The third part is investment climate support. The EU works closely with governments in partner countries to help them improve the conditions which investors consider when making their decisions. These include the business environment and a country's political and economic stability. The EU also brings together governments and business to discuss investment challenges.
The External Investment Plan is a key part of the Africa-Europe Alliance for Sustainable Investment and Jobs, launched by European Commission President Jean-Claude Juncker in September 2018. The Alliance aims to boost investment which creates jobs and promotes sustainable development.