"Who is to decide which is the grimmer sight: withered hearts, or empty skulls?" -Honoré de Balzac
For understanding the context of social life, Honoré de Balzac was a master. Minutely analytic in his scrutiny of society, he delicately lay bare every stratum of culture with the precision of an archeologist. Brushing the "dirt" from every "artifact," his books combined (as Victor Hugo remarked at his funeral) "observation and imagination."
It was an ideal but too-rare combination. Still, desperately, America needs another Balzac today. Despite so much apt criticism of an incoherent US presidency, millions of Americans continue to regard Donald Trump as an acceptable or even exemplary leader.
How can this be happening in a presumptively informed and democratic American society? In response, we could very easily throw up our hands and exclaim (together with ancient philosopher Tertullian), Credo quia absurdum, "I believe because it is absurd." For a more serious response, however, we should first examine the wider American society from which this relentlessly conning president was drawn.
To fruitfully extend the illuminating Balzac metaphor, it is high time to "brush the dirt" from all still-revealing "artifacts."
What might we expect to discover? At a minimum, the results of any such examination should be decipherable and straightforward. If properly executed (that is, if carried out with proper attention to the long-settled criteria of scientific investigation), we could quickly discover that Americans all-too-frequently abhor any genuine learning. Although this nation surely does place a very high value on every manner of "practical" achievement (e.g., smart phones, Facebook, Snapchat, Twitter, self-driving cars, automatic guns, etc., etc.), it is only because these diverse products are expected to enhance the banal circumstances of American "mass."
In essence, before learning and intellect can ever be valued for themselves in the United States – a condition which is so clearly required for proper governance – Americans will first need to think far beyond glittering and distracting technologies.
What else might be learned from a "Balzac-like" assessment of dissembling US presidential moments? In some respects, the "Trump Phenomenon" is not utterly unique. Although less rancorous, cantankerous and blatantly foolish, more than a few incapable and dishonest US presidents have been endured during America's endlessly acrimonious past. At the same time, especially because his own conspicuous debilities are coupled with a "nuclear button," Donald Trump is more tangibly dangerous than any one of his injurious predecessors.
Vastly more dangerous.[1]
Soon, however, we must return to deeper explanations. In all likelihood, almost by definition, a contemporary Balzac would look more closely at the broader society from which this American president was drawn and from which he was catapulted to nuclear command authority. Here, soberly, all must finally confront a cheerlessly trivialized social order, a generally dumbed-down amalgam of individual citizen souls yearning to "follow the crowd."
Ever yearning.
Even in this pervasively anti-thought society, the core problem is not that the "average American" knows too little about matters of consequence.
Rather, it's that he or she wants to know very little.
Incontestably, these same limiting traits are characteristic of Donald J. Trump. Expressed in more axiomatic mathematical terms, one is the inevitable reciprocal of the other.
Not by happenstance did Trump rise to power in a country so flagrantly proud of its historical and cultural illiteracy. The fact that this US president never reads anything – literally, never, ever – is not widely taken by Americans as a significant liability. On the contrary, the obliging American mass reserves notably few intellectual expectations for its leaders. Indeed, for many voters, ostentatiously, any obvious intellectual disinterestedness is taken as an enviable presidential asset.
Credo quia absurdum, said the ancient philosopher. Once upon a time, when some calculable number of Americans still sought to read challenging books and consider variously complex ideas, Ralph Waldo Emerson urged his fellow citizens to embrace "plain living and high thinking." Today, this earlier American plea for improved personal and social equilibrium has been casually cast aside. If it were more widely recognized, Americans would then be "assured" that any well-reasoned pleas for consequential reform should only be ridiculed.
Under the aegis of President Trump's continuously "rotating" senior appointees, matters will only get worse. Nonetheless, growing legions of US citizens acknowledge no real problem with their overtly anti-education president, even one whose proposed "solution" to gun violence in the schools is to randomly arm teachers (because they are "more loving" than police) and to "fight back" with still more guns. In part, at least, such an ominous indifference to intellect and science can be traced to America's unrelieved barrage of crude and voyeuristic entertainments, many of which center on sadism, torture, murder and (these days especially) a cheerlessly corrosive public discourse.
Always, in the Trump Era, this discourse is laced with utterly baseless rancor and with conspicuously dreary profanity.
Always, in this American White House, science and reason represent merely an annoying impediment to free-floating human hostilities.
It's time for candor. Earlier, Donald Trump had promised, at one of his more hideous Goebbels-style "rallies," to protect a nonexistent Article of the US Constitution. Even then, however, his unhidden historical ignorance was glossed over by supporters as unimportant. Still, it represented another humiliating Trumpian symptom of America's much wider and more deeply insidious national "pathology." While his followers were generally correct that this president was entirely willing to "speak his mind," they seem untroubled by the too-obvious corollary.
There was no underlying mind for him to speak.[2]
"What the mob once learned to believe without reasons," queries Friedrich Nietzsche in the Fourth Part of his Zarathustra, "who could overthrow that with reasons?"
Nietzsche, as usual, had understood splendidly, deeply. He reflected (also in Zarathustra) that "When the throne sits upon mud, mud sits upon the throne." Disregarding the millions who ("with reasons") still refuse to renounce a glaringly unhinged presidency, Donald Trump never ever attempts to understand that American history deserves its proper pride of place.
This is because the American president is himself utterly ignorant of America's history and founding principles.
How many Americans who energetically champion "gun rights" have paused to consider that the Founding Fathers were not expecting automatic weapons? How many can sincerely believe that the Founders would have wanted 350 million privately-held weapons, including huge private arsenals that can kill hundreds in minutes and are sometimes in the hands of citizens living with variously advanced stages of dementia?
Could any argument for "Second Amendment Rights" be more starkly disingenuous than those that put literally unimaginable sentiments into the mouths of 18th century revolutionaries?
Can anyone reserve a legitimate intellectual right to believe that the Second Amendment embraces originally-inconceivable sorts of firearm? How many "educated" Americans bother to learn that their early eighteenth-century Republic was the direct religious heir of John Calvin and the lineal philosophical descendant of John Locke and Thomas Hobbes? How many can appreciate that the fearful Hobbesian "state of nature" described in Leviathan – a "state of war" or "war of all against all" (bellum omnium contra omnes) – was deemed insufferable by the seventeenth-century English philosopher because there "…the weakest has strength enough to kill the strongest."
Hobbes strongly cautioned against any social order that might wittingly or unwittingly create this "dreadful equality." After all, following such creation, "…the life of man (would necessarily be) solitary, poor, nasty, brutish, and short." Evidently lost on this president, too, is the ongoing relevance of Hobbesian thinking to the proliferation of nuclear weapons. Why else would Trump be actively undermining the already-fragile nuclear arms control regime, even to the extent of abrogating critical US treaties with Russia?
One still-whispered explanation is that this US president is a real-life "Manchurian Candidate," but a more plausible answer is that he has no intellectual grasp of how best to support American survival in the steadily nuclearizing state-of-nature.
None at all.
For Trump, going back to "nature," both nationally and internationally, could represent a positive or welcome development. More exactly, in this president's alarmingly disjointed views of the world, (ones wherein "might makes right") regression could sometime become an agreeable part of "making America great again."
Credo quia absurdum. "I believe because it is absurd."
There is more. This is hardly the first time in modern history that a "crowd" has loved to chant gibberish in belligerent chorus. For a particularly worrisome example, we need only recall the ritual cries of Joseph Goebbels at the Nuremberg Rallies before the War. What Goebbels did expertly instruct, with a shrill and perverse genius – an instruction now capably learned by Donald Trump – is that the bigger the lie, the more believable it can become. At first, the lie doesn't seem to make any sense. But if one leads chants often enough against some "crooked" opponent or another, fewer will expect to find any "crookedness" on the chanting side.
Such devious "logic" makes no discernible sense. Still, it continues to work well for US President Donald Trump. Absurdly well.
"Intellect rots the brain," warned Goebbels.
"I love the poorly educated," echoed candidate Donald Trump in 2016.
Not much calculable difference here. Both Goebbels and Trump were effectively on the same page.
In the past, Mr. Trump, with nary a hint of painstaking analysis, blithely encouraged more countries to acquire their own nuclear weapons (e.g., Japan and South Korea). Immediately, this incomprehensible urging should have signaled a too-willing incapacity to figure out certain complex strategic problems. At a minimum, the president's earlier encouragements were spawned by his apparent unawareness that possession of nuclear weapons does not ipso facto create credible nuclear deterrence postures.
Not at all.
In the pertinent language of nuclear strategic theory – a language with which I have personally been intimate for over fifty years – in Princeton, Washington and Jerusalem – the Trump fallacy has a specific name.
It is referenced by specialists as the "porcupine theory."[3]
This prickly metaphor obtains because these violators of strategic logic falsely equate nuclear weapons states with porcupines, presuming that just as the quill-endowed critters will leave each other alone in the forest, so too would nuclear weapon states steer clear of each other in the unsteady interstices of anarchic world politics.[4]
In the end, US presidential selections are too often shaped by primal disfigurements. Many of America's cumulative political ambitions remain integrally bound up with distressingly embarrassing simplifications and with resoundingly stupefying clichés. The elaborately welcomed appearance of Duck Dynasty as a principal "speaker" before Mr. Trump's Republican National Convention should already have represented the reductio ad absurdum of a declining civilization.
Yet, it was not generally criticized. Not at all.
But it was consistent – and without causing any electoral disadvantage – with Donald Trump's terminally proud aversion to refinement, syntax, intellect and meaningful learning. At even much deeper levels, it was expressive of America's general celebration of low-level and degrading public distractions. For this US president, whose crude sentiments were unhidden, there was more palpable instructional value in television's Roseanne than in Homer or Shakespeare.
Shouldn't this illiterate judgment have been a sufficiently worrisome "early warning"?
Accordingly, Ralph Waldo Emerson and his learned generation of American Transcendentalists would have done more than winced. America's earliest presidents, after all, were individuals of recognizable accomplishment and original thought.
In July 1776, over one short Philadelphia weekend of dreadful heat and no modern conveniences, a then-future American president composed more infinitely valuable prose than America's current president (with all modern conveniences at his ready disposal) could produce in several contiguous lifetimes. Thomas Jefferson did not arrive at his presidency with a well-honed expertise in "branding," but instead with the much more appropriate understanding that an American
"brand" should be based upon certain authentic qualities of accomplishment. These traits are inherently true, honorable and correspondingly valuable.
"One must never seek the higher man," warned philosopher Friedrich Nietzsche in Zarathustra, "at the marketplace." Years ago, America still stood for something more than buying, selling and grievously raw commerce. Years ago, the country's national debates did not yet center on mass killing and the right to arm oneself with military-style assault weapons.
It may well be that America has never been quite ready for Plato's "Philosopher King," but there were at least some recallable times in its national past that philosophical debates would sound more like a mind-expanding university seminar than a self-defense course on tactical weapons.
Assuredly, American s remember their earlier presidents not for their transient commercial successes in the frenetic marketplace of goods for sale and purchase, but for their auspicious presence in an enlightening marketplace of ideas. For these still-enviable presidents, it was much more important to build a leadership legacy upon wisdom and learning than on the incessantly demeaning symbols of conspicuous consumption.
It's not complicated. The full horror of the Trump presidency – a horror still energetically accepted by millions – begins with the intellectually unambitious American citizen; with the insistently flawed individual "microcosm." The American electorate, the macrocosm, can never rise any higher than the amalgamated capacities of its separate members. As Nietzsche could easily have predicted, the whole of the American polity is more starkly despoiled than the aggregate sum of its component "parts."
Ultimately, for better or for worse, every democracy comes to represent the sum total of its constituent "souls," that is, those still-hopeful citizens who would seek some sort or other of personal "redemption." In the deeply fractionated American republic, however, We the people – more and more desperate for a seemingly last chance to "fit in" and to "get ahead" – inhabit a vast wasteland of lost human and intellectual opportunity. Within this desiccated amalgam of cheap pleasures and abysmal entertainments, of political leaders without even a scintilla of courage or integrity, millions of "hollow men" and women remain chained to exhausting cycles of meaningless and repetitive work.
There are manifold ironies here. While generally unrecognized, this de facto servitude is sometimes felt in the United States by the very very rich as well as by the very very poor. This paradoxical "artifact" of American privilege is based upon entire lifetimes spent on grimly sterile forms of pointless personal accumulation.
Now, our most spirited national debates continue to be about guns and killing not about history, literature, music, art, philosophy, or beauty.[5] Within this vast and predatory nether world, huge segments of our unhappy population drown themselves ritually in vast oceans of alcohol and drugs. Whether incremental or sudden, this intractable submersion is now becoming deep enough to swallow up whole centuries of national achievement and entire millennia of a once-sacred poetry.
At its core, the American "opiate addiction problem" is not fundamentally about drugs. It is, rather, the symptom of rampant individual unhappiness and an intractable social despair. The most tangible residue of this unrelieved problem can be found scattered as toxic litter over thousands of America's beaches and playgrounds. In the end, this litter can be taken as the materially squalid overflow of a nation's much larger social disintegration.
This coming-apart is destroying a US society that has become complicit in its own manifestly unheroic demise.
 Small wonder that so many millions of Americans cling desperately to their smart phones and related electronic devices. Filled with a deepening and ultimate horror of ever having to be left alone with themselves, these virtually connected millions are visibly frantic to claim some recognizable membership in the public mass. Earlier, in the 19th century, philosopher Soren Kierkegaard had already foreseen this omnivorous mass, even before the rise of social media.
"The crowd," opined the prophetic Danish thinker, "is untruth."
Later, in the twentieth century, in a portentously similar insight, Spanish existentialist Jose Ortega y' Gassett foresaw the uniquely perilous consequences of "mass," a term also resembling Sigmund Freud's "horde" and quite nearly identical to Swiss psychologist Carl G. Jung's "mass."
Whether one speaks of a "crowd," "horde," or mass," the selected noun can speak volumes about how a non-reading and non- writing President Donald Trump remains able to claim the enthusiastic support of millions. In brief, while seeking such support, there is never any compelling reason for Mr. Trump to bother reconciling his policies with verifiable facts. In proudly announcing his "Made in America Week" some time back, this president took no pains to justify that his own family businesses were continuing to rely heavily on foreign-made goods and workers.
Always, in this gravely pernicious presidency, hypocrisy is undisguised.
Is this a sign of virtue?
Hardly.
Although virtually all respectable academic economists are convinced that Trump-generated tariffs will have deleterious effects on each American's individual family pocketbook, this president continues to plan for some sort of "victory" in his indecipherable trade wars.
Conceptually, for this president, it's not a difficult reconciliation to make. In any such calculations, full speed ahead, facts and logic be damned.
For the moment, at least, we Americans remain grinning but hapless captives in a deliriously noisy and airless "crowd" or "herd" or "mass." Disclaiming any residual interior life, we proceed tentatively, and in almost every palpable sphere, at the lowest common denominator. Expressed in more annoyingly recognizable terms, even our vaunted American "freedom" is becoming a contrivance.
Once again, it's time for candor. Our simplifying American context offers a regrettable but ubiquitous "solvent." This caustic solution dissolves almost everything substantial of intellectual or analytic consequence. In education, the once revered Western Canon of literature and art has already been replaced by more generalized emphases on "branding." Already, apart from their pervasive drunkenness and enthusiastically tasteless entertainments, our once-sacred spaces of higher education have been transformed into a steadily rusting pipeline to ritualistic jobs and sterile vocations.
Soon, even if we should manage to avoid nuclear war and nuclear terrorism – an avoidance not to be taken for granted in the rapidly unraveling Trump Era – the swaying of the American ship will become so violent that even the hardiest lamps will be overturned. Then, the phantoms of great ships of state, once laden with silver and gold, may no longer lie forgotten. Then, perhaps, we will finally understand that the circumstances that could send the compositions of Homer, Maimonides, Goethe, Milton, Shakespeare, Freud and Kafka to join the disintegrating works of forgotten poets were neither unique nor transient.
In an 1897 essay titled "On Being Human," Woodrow Wilson inquired thoughtfully about the authenticity of America. "Is it even open to us to choose to be genuine?" he asked. This earlier American president had answered "yes," but only if we first refused to stoop to join the threatening and synthetic "herds" of mass society. Otherwise, as Wilson had already understood, our entire society would be left bloodless, a skeleton, dead with that rusty demise of broken machinery, more hideous even than the unstoppable decompositions of each person.
In all societies, as Emerson and the other American Transcendentalists had also recognized, the scrupulous care of each individual"soul" is most important. There can be a "better"American soul,[6] and also an improved American politics,but not until we are first able to acknowledge a more prior obligation. This is a far-reaching national responsibility to overcome the staggering barriers of a Kierkegaardian "crowd" culture, and to embrace once again the liberating imperatives of Emersonian "high thinking."
In the end, the Donald Trump presidency is "merely" the most debilitating symptom of a much deeper American pathology. In this country, the underlying disease is rather a far-reaching national unwillingness to think seriously. Left unchallenged at this rudimentary level, such reluctance could eventually transform us into the finely-lacquered corpse of a once-promising American Civilization.
Naturally, if this president should ever authorize the use of American nuclear weapons, such transformation could become instantaneous.
More than likely, the Trump presidency will notend with the bang of a catastrophic nuclear war, but even that "happy ending" could represent little more than a temporary reprieve. Accordingly, unless Americans begin to work much harder at halting their society's steep indifference to both intellect and reason, we will recurrently have to face the ominous kinds of metamorphoses that Danish philosopher Soren Kierkegaard once famously termed a "sickness unto death." As Americans who can still understand more than the embarrassingly empty witticisms stitched into red baseball caps, the truest work should begin not with politics directly (all politics are ultimately just reflection), but with very deliberate and purposeful fixing of their private "selves."
The American democracy, as we may yet learn from Thomas Jefferson, a US president of true intellectual accomplishment, was never expected to flourish without an informed citizenry. Once this is finally understood and accepted, an imperiled nation could more properly guard itself against another patently unfit American president. It follows that there could not possibly be any more important "brand" of national awareness.
Recalling classic French author Honoré Balzac, "withered hearts" and "empty skulls" need not be mutually exclusive. Rather, most notably in the scarcely hidden case of a now- deteriorating American polity, the first can flow lethally and directly from the second. Moreover, the impacted ambit of corollary suffering could quickly extend far beyond US borders to other and distant countries, and include major wars or genocide.
Such would be a plausible legacy of a declining American democracy increasingly detached from reason and learning.

---
[1] There are many compelling components to any such allegation, but the most serious of these concerns an American president's authority and capacity to initiate nuclear war. In this connection, several recent articles by the author expressly deal with this overriding concern. See, for example, Louis René Beres, http://www.jurist.org/forum/2017/08/louis-rene-beres-trump-nuclear.php See also: https://www.usnews.com/opinion/articles/2016-05-11/possible-trump-presidency-showcases-fatal-flaw-in-nuclear-command-safeguard. Professor Beres is the author of twelve published books dealing with nuclear command decisions, including Apocalypse: Nuclear Catastrophe in World Politics (The University of Chicago Press, 1980), and, in The Bulletin of the Atomic Scientists: https://thebulletin.org/2016/08/what-if-you-dont-trust-the-judgment-of-the-president-whose-finger-is-over-the-nuclear-button/
[2] At the July 4 2019 celebration in Washington, this president promised "brand new Sherman tanks" and instructed that in the 18th century the Revolutionary War army had "taken control of all national airports." (No Sherman tanks have been built in the last seventy years).
[3] A somewhat analogous fallacy in domestic politics is revealed in the recommending of easy private access to guns, and, correspondingly, of arming teachers to deter school shootings. To be sure, it makes little sense to argue (as does Donald Trump) that a determined and deeply disturbed individual with access to multiple firearms would be best deterred by a "loving teacher" with a handgun concealed in her/his desk drawer or pocketbook. It is also worth noting that in several thousand years of western philosophy, a key hallmark of a civilized society has been the "centralized force monopoly of the community," not the "every man for himself" vigilante system now seemingly favored by a sitting American president.
[4] One of this writer's first scholarly assessments of the "porcupine" fallacy was published in Parameters: The Journal of the US Army War College (Department of Defense) in September 1979. See; Louis René Beres, "The Porcupine Theory of Nuclear Proliferation: Shortening the Quills," Parameters, Vol. IX, No. 3, September 1979, pp. 31-37. More recently, see also Louis René Beres, Surviving Amid Chaos: Israel's Nuclear Strategy (New York and London: Rowman & Littlefield, 2016), 2nd edition 2018.
[5] On US President Donald Trump's ideas of art and beauty, see: Louis René Beres at Oxford University Press: https://blog.oup.com/2017/09/aesthetics-politics-donald-trump-beauty/https://blog.oup.com/2017/09/aesthetics-politics-donald-trump-beauty/
[6] However ironic, Sigmund Freud had maintained a general antipathy to all things American. In essence, he most objected, according to Bruno Bettelheim, to this country's "shallow optimism," and its seemingly corollary commitment to a disturbingly crude form of materialism. America, thought Freud, was very evidently "lacking in soul." See: Bruno Bettelheim, Freud and Man's Soul (New York: Alfred A. Knopf, 1983), especially Chapter X.
Latin America – Russia: An Agenda for Constructive Cooperation in the Post-COVID-19 Era
On Tuesday, August 4, the outstanding video-conference "Latin America – Russia: an Agenda for Constructive Cooperation in the Post-COVID-19 Era" was held organized by the Valdai Club , the Russian Embassy in Guatemala, the American Chamber of commerce (AmCham), the Central American Parliament (Parlacen) the SIECA(Central American Secretariat for Economic Integration), the United Nations Conference on Trade and Development (UNCTAD) and the CRIES of Argentina (Regional Coordination of Economic and Social Research).
The video conference was attended by Alexis Rodzianko as moderator (president of AmCham Russia). And an outstanding panel of speakers with:
Russian Deputy Foreign Minister Sergei Ryabkov; Nadia de León (chairman of PARLACEN) Melvin Redondo (general secretary of the SIECA); Yaroslav Lissovolik (programme director at Valdai Club); Richard Kozul Wright (director of division on globalization and development strategies UNCTAD); Daniel Russell (Ceo of USRBC) and Lila Roldan Vásquez (head of the CARI –Argentina- Eurasian studies group)
After a brief presentation and comments by the moderator Alexis Rodzianko (president of the Russian-American Chamber of Commerce) on the nature of the video-conference and the panelists in it, Russian Deputy-Minister of Foreign Affairs Sergey Ryabkov started the dialogue expressing his satisfaction with the existence of this kind of spaces for reflection in such difficult global times. We quote some of his more outstanding phrases:
" Russia and the United States continue their dialogue on joint efforts to combat the pandemic, and this is good news".
"Washington, however, does not abandon its claims for global hegemony. This poses a threat to international stability and security.".
He stated the need to increase channels of cooperation when the coronavirus is ravaging the entire planet, for the first time in humanity, it faces a threat that affects the entire planet, this poses a dramatic challenge, the frustrating statistics of Covid- 19 have the same effects as a war, this era requires the consolidation of international efforts together and that Russia hopes that large-scale cooperation can act as a vector for a more multipolar world.
He also denounced international actors, the countries that privilege self-interest over those of the international community in times of crisis due to the pandemic. He cataloged irresponsible and short-sighted countries that ignoring the UN declarations, mainly the western powers, continue with sanctions measures to other countries, sanctions that hinder the acquisition of medical supplies and assistance, including Latin American countries, without even foreseeing the lifting of sanctions even for the time of the pandemic.
He was also very critical of the attitude of the United States in various multilateral fields such as its withdrawal from the Open Skies treaties; missile weapons treaties such as INF and START II; the North-American withdrawal from the World Health Organization.
On the cooperation agenda of Latin America – Russia, he highlighted the negative factors that Latin America faces in its current situation:
"Latin America continues to face dramatic social inequalities and political de-stabilizations: The US continues its efforts to redraw the political map of Latin America to serve its interests."
He stressed that:
"From Russia with much disappointment and concern some time ago we observed how the Monroe Doctrine and all the ideology linked to it was officially reintroduced by the United States.".
As positive factors he pondered that for Russia, Latin America has always been a region of political tolerance, economic opportunities and cultural affinity:
"For Russia, the relationship with Latin America is a value in itself of its foreign policy and bases its cooperation agenda in the region based on a pragmatic and de-ideological vision, Russia does not seek to engage its partners in geopolitical dilemmas where they must choose between friends and enemies".
"And these links have always had a positive dynamic in energy, communications, technology, medicine, logistics and transportation. We seek technological and commercial alliances, diversifying their bases".
"A paramount of Russian cooperation with Latin America was the activation in 2019 of the Latin American Institute of Biotechnology (in Managua, Nicaragua) that produces, insulin and interferon and vaccines for Latin American consumption".
Despite the delicate situation worldwide, the deputy-minister remained optimistic that crises improve prospects for international cooperation, and that Russia-Latin America cooperation will continue to consolidate.
"During this pandemic, Russian assistance has been received by: Costa Rica, the Dominican Republic, Nicaragua, Venezuela, Cuba, in testing teams and personal health protection, in addition to humanitarian aid."
The possibility of assistance to other countries in the region such as Paraguay, Colombia, and Peru has been addressed.
The Russian Direct Investment Fund announced the signing of an agreement under which 150,000 Avifavir packages will be sent to seven Latin American countries: Argentina, Bolivia, Ecuador, El Salvador, Honduras, Paraguay and Uruguay. In addition, Russia will also send supplies of the antiviral drug to South Africa and transfer the technology to Bolivian firm Sigma Corp SRL in order for it to be produced locally.
Closing of the presentation
The deputy-minister Ryabkov cerró su presentación marcando que en las difíciles circunstancias actuales es fundamental evitar la politización de la situación de la pandemia, un verdadero desafío global, que requiere esfuerzos conjuntos entre todos los Estados, y que Rusia está preparada para hacer su aporte y que lo está haciendo.
The deputy-minister Ryabkov closed his presentation by stating that in the current difficult circumstances it is essential to avoid politicizing the situation of the pandemic, a true global challenge, which requires joint efforts between all States, and that Russia is ready to make its contribution, and it's doing it.
Questions and Answers Section
In the questions and answers section of the dialogue, he answered a question about the role of Russia in the binomial-dilemma that would appear to present itself to Latin America in the strategic competition between the US and China:
"Russia won't be part of that geopolitical game"
He made it clear that Russia will surely not be part of a possible geopolitical triangular game with the US and China in Latin America, since it does not have the same capabilities as the other two actors (US-China) and that from the strategic vision of Russia relations with Latin America should be characterized by a cooperative logic of mutual benefit (win-win) and pragmatism, the relationship with this region should not emulate previous models of relations between center and periphery and he highlighted the Russian-Argentine relationship as an example of a link of mutual benefit.
Russia will not act for Latin America as an actor to support itself in a counterbalance, to offset the competition between Beijing and Washington in the region, but it will continue to maintain cooperative relations with Latin America, although he clarified that trilateral cooperation, as in the case of the Covid-19 pandemic should not be ruled out.
"Those practices go against the core elements and principles of international law and the United Nations Charter."
It was his answer to the question about Russia's position on the persistent US policies of imposing economic sanctions unilaterally (such as in the blockades against Cuba and Venezuela) that impede the fluidity of international cooperation (in times of pandemic, necessary international aid) and that Russia has also been suffering the same extortionary measures since the referendums that consecrated the return of the Crimean territories to Russia in 2014, and in which in this aspect Russia has not found a "common ground" with the United States for dialogue.
"We have to find ways to ensure relief to the countries most in need and with the fewest resources"
He argued that it is the responsibility of institutions such as those of the Breton Woods system, the G20, the Club de Paris, the economic powerhouses to find coherent strategies to achieve this objective. Macroeconomic policies of expansion, not austerity, should be promoted globally.
My own questions
As an observer-participant of the digital event, I was able to ask the Deputy-Minister two questions:
"is there any prospect from Russia to collaborate with South American efforts to "catch up" with the latest technology?"
In this response, he expressed his wish that such cooperation be carried out, since Russia has a lot to contribute, he said regarding the digitization of public services, of special interest today in public health services, other axes of technological cooperation could include biotechnology, pharmaceuticals, and he stated that Russia is not exaggerating by claiming that it has made important advances in the development of drugs that help combat Covid-19 in the near future. Regarding this, he highlighted the observations of his presentation, where he mentioned that Russia has significantly promoted the installation of technology in Central America (the Latin American Institute of Biotechnology).Other areas of cooperation of interest mentioned were telecommunications and the peaceful use of nuclear power, agricultural technology.
These cooperation dynamics, he argued, will always be guided by pragmatic visions; Russia will not subject its partners to geopolitical dilemmas.
is there any interest from Russia to improve Argentina's naval capabilities in fishing, hydrocarbons, naval surveillance, etc?
In this regard, he pointed out that initial contacts had taken place in the Macri administration and that he is sure that under the administration of President Alberto Fernández these contacts would continue.
He quoted the slogan: "it is the economy, stupid" when explaining the interest that exists between both governments and their respective businessmen to associate in relation to the naval field, but the contacts are still distant.
Regarding fishing exploitation, he acknowledged his lack of knowledge about any Russian-Argentine association project on the subject, but he stressed that this doesn't mean that it is not an interesting area of cooperation to continue advancing the in the bilateral agenda.
For the last, he emphasized that when travel and contacts will be reestablished, all those axes of cooperation can be discussed further, without major impediments.
From our partner International Affairs
Hiroshima and the Peace of the Bomb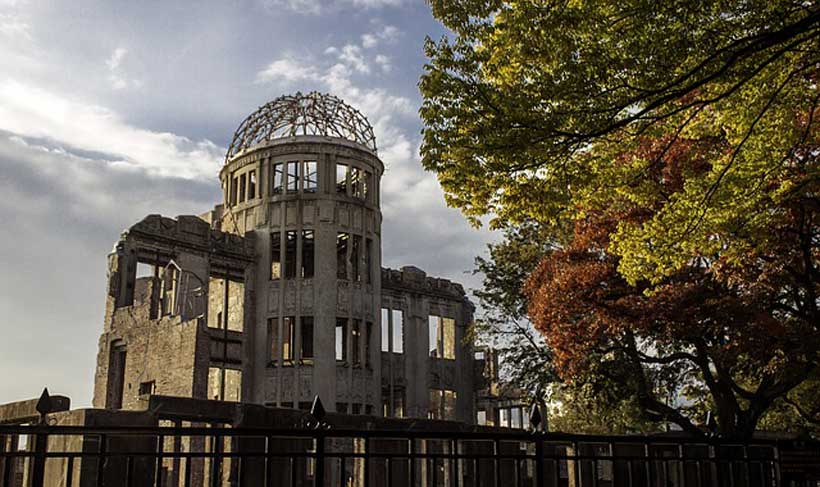 Seventy five years ago this week, the world witnessed a cataclysm that was to change the nature of war forever: The atom bomb was dropped on Hiroshima, and worse — while the Japanese argued among themselves about whether and how to surrender — a second bomb was dropped on Nagasaki three days later on August 9th. Now there was no other rational choice, and the Japanese gave up.
If anything good ever came out of a war, it was the generous peace. The US helped in the reconstruction of the defeated nations. As a teenaged student in London, I remember visiting Germany a dozen years after the war ended. Major centers had been flattened by the bombing. In Hamburg, one would see a few residential buildings and then ruins as far as the eye could see as if a massive earthquake had hit. A never ending horror across all major cities and a shortage of labor. So the Turks came … and stayed. Welcome then, not so much now.
The Germans were humble — a humility that would gradually diminish with the country's resurgence as one observed over succeeding decades. Cleanliness and order are part of the national psyche, particularly the latter. Everything in order — 'Alles in ordnung'. It even applies on a personal level as someone might ask exactly that if you appear disturbed. It then means, 'Everything okay?'
A grease spot on the otherwise fresh tablecloth at breakfast, my fastidious six-year old daughter complained. It was whisked away with apologies and immediately replaced. Order restored. Ordnung muss sein says the German proverb.
In dollar terms, Germany is now the world's fourth largest economy, Japan the third. The world has not ended despite economic interests being often cited as a cause of war. In fact, we are grateful for their products judging by the numbers of their automobile names in the US. Japan appears to have eclipsed the famed auto giants of the past, GM, Ford and Chrysler and UK icons long forgotten. And Donald J. Trump has a beef with both countries and is busy pulling out troops from Germany. Of course the giant dragon of exporters to the US, namely China, is for President Trump our public enemy number one.
The bombs on Hiroshima and Nagasaki were not the end, merely the beginning, and at the back of our minds remains the terrifying hope that it is not the beginning of the end.
Following the US, there soon were other nuclear powers: the UK and the Soviet Union followed by France, then China. After China, India was not to be left behind, and after India the same logic applied to Pakistan. Then there is Israel seeking external security while like diseased fruit, it rots from the inside. And let us not forget nutty North Korea.
When the US and the Soviet Union faced off with thousands of nuclear weapons, the strategists produced the theory of mutually assured destruction. Its acronym MAD was closer to the truth than its Pentagon proponents could ever have imagined for they would have destroyed not just each other but the world.
Even India and Pakistan with 100-plus weapons each could cause a nuclear winter from the fall-out and the dust covered skies. The subsequent crop losses and famines would kill many more across the world than the devastation wrought by the bombs. It is just one more reason why nation states could eventually become obsolete.
Fortunately, for the human race, nuclear war is more potent in the threat than in the execution; the latter would certainly certify MAD. The response to a military threat carrying the phrase 'by all means necessary' is enough to cool things down quickly. It was Pakistan's reply to India's threat to expand an incident in the disputed Kashmir region with an attack on mainland Pakistan. In that sense, nuclear weapons have become a sort of insurance policy. Pakistan and India have fought several major wars but none since both sides acquired nuclear weapons. The cost is unthinkable, and one hopes will remain so in the minds of strategists.
Such is the world my generation is leaving to you: flawed but holding together all the same.
China Replacing Russia as the Boogeyman in the U.S. Presidential Campaign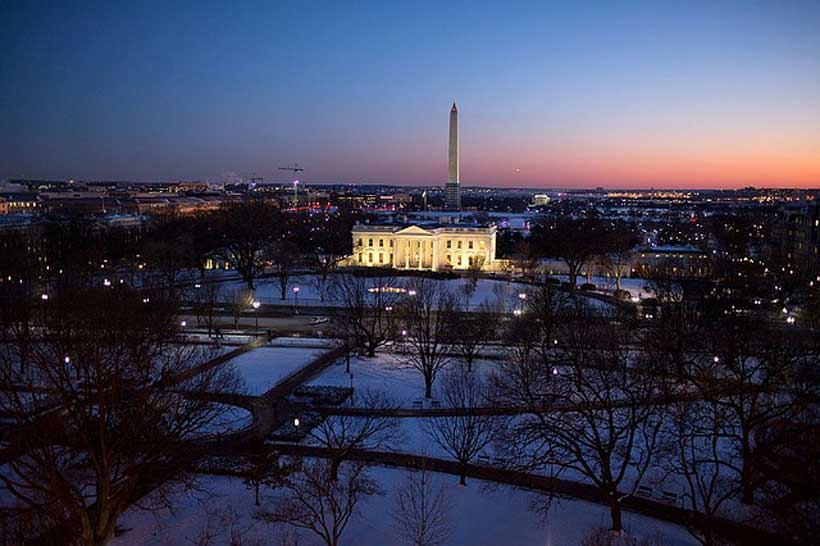 During the 2016 U.S. Presidential bid, Russia was picked as a scapegoat to justify the loss endured by the Democratic party candidate. Moscow was vilified for interfering in the election via the dissemination of false information. After the election, a judicial investigation was launched, ending with no evidence of the collusion.
Despite that fact, in 2017 and 2018, the U.S. imposed economic sanctions against Russian entities. This led to the further aggravation of already sour ties undermined by the Ukrainian crisis in 2014. As an act of reprisal for Moscow's alleged meddling into the conflict, U.S. Congress initiated new economic sanctions.
Russia became what can be regarded as a boogeyman to be reprimanded for whatever misfortune happens — be it ex-spy Sergei Skripal's poisoning in 2018 or Russia's alleged bombings of peaceful residents in eastern Aleppo. Russia got blamed for everything, even though the evidence was missing.
In 2017 the U.S. and Russia crossed swords in a diplomatic row by cutting staff numbers and closing each other's consulates. Since then, both countries have been experiencing alienation from one another, culminating in the recent cancellation of several arms control agreements (i.e., INF, Open Skies).
By the same token, the U.S. has recently upped the ante in handling thorny issues with China, which came under the spotlight during the American presidential campaign. Both candidates — J. Biden and D. Trump — appeal to their supporters using China, competing for the reputation of leaders with the toughest stance towards Beijing.
China is an obvious target of criticism for the U.S. President, who is adamant about securing his second term in office. It is hard to find any other positive agenda as soon as he failed to deliver an efficacious response to the pandemic, which has already put the country's economy at risk of recession with a gloomy long-term economic outlook.
Russia can no longer alone serve as a scapegoat for misdoings of U.S. politicians. Such rhetoric has been present in American media for such a long time that it has eventually lost some of its appeal to the U.S. audience.
Following a blueprint tailored for Russia, the U.S. has resorted to a maximum pressure campaign against China. In 2018 a full-scale trade war erupted and was followed by sanctions introduced against the most vital industry for China's global rise — the hi-tech sector. Huawei and ZTE were swiped from the U.S. market. The U.S. also has been widely applying its longer-used instrument of sanctions not solemnly limited to hi-tech giants. Chinese officials in Xinjiang and foreigners doing business in Hong Kong also fell under various restrictions.
As for now, the pendulum has swung from economic agenda to geopolitics and ideology — with the latter being a novelty for U.S. policy towards China. Despite that, China and Russia were already labelled "rival powers … that seek to challenge American values" in 2017, Trump's national strategy.
In January 2020, Secretary of State M. Pompeo called the Communist Party of China (CPC) the "central threat of our times." As for Russian ideology, the country was already eloquently described as an "evil state" during the 2016 U.S. presidential campaign. In July 2020, Mr. Pompeo called on the Chinese people to help "change the behavior" of their government. Thus, he designated CPC as an ideological and independent entity separate from Chinese citizens.
In order to sharpen the rhetoric, U.S. politicians stopped addressing Xi Jinping as "president," calling him "general secretary" instead — an act which deprives Mr. Xi of political legitimacy usually bestowed upon the elected leader. Another menacing sign is that the U.S. is reportedly reviewing a proposal to ban CPC members from traveling to the U.S., which would basically mean the start of an active phase of ideological confrontation.
Similar to the 2017 Russian-American diplomatic row, today the U.S. and China are also exchanging attacks on each other's diplomatic missions. For example, from geostrategic perception, in mid-July, the U.S. officially recognized China's claims in the South China Sea as "unlawful" and made it clear that its strengthening of the policy with regard to SCS is aimed at halting China's use of coercion.
Both countries do not want to play alone in a tit-for-tat game. The U.S. has already summoned its allies to form a group of democratic countries to oppose the CPC. France and Britain have recently bowed to long-term U.S. pressure to convince allies to steer clear of the Chinese 5G technology.
China is also gearing up by upholding contacts with its tried and tested partners — namely Russia. Despite a minuscule slide in bilateral trade (a 4% decline compared to 2019) amid COVID-19, political cooperation has been developing. In early July, both countries demonstrated close coordination in high-level international organizations by vetoing extension of cross-border aid in Syria. During a telephone call to Vladimir Putin on July 8, President Xi vowed to intensify coordination with Russia internationally, including in the UN.
Russia and China currently maintain close and regular cooperation. According to the Russian ambassador to China A. Denisov, up to now, both presidents have held four telephone conversations and are currently working on preparation for a state visit of the Russian President to China, as well as on the participation of Xi Jinping in SCO and BRICS forums in Russia with open dates.
A new trend in China-Russia cooperation can be noted in the sphere of coordination of bilateral actions to oppose Western ideological pressure in the media. On July 24, spokespeople of the Ministries of foreign affairs held a video-conference on the information agenda. The parties recognized Western powers' attempts to interfere in the internal affairs of China and Russia by disseminating fake news and placing restrictions on journalists' work.
U.S. attempts to alienate and isolate China provide Beijing with no other choice but to seek further expansion of cooperation with like-minded states, be it Russia or any other country open for cooperation.
From our partner RIAC