Forum Highlights Low-Carbon Technologies and Policies as Key to Asia- Pacific's Sustainable Future
Countries in Asia and the Pacific must adopt more effective and innovative low-carbon policies and technologies to secure greener and more sustainable growth, delegates heard at a forum today hosted by the Asian Development Bank (ADB) and the Hunan Department of Ecology and Environment.
The Asia-Pacific Forum on Low-Carbon Development, now in its fourth year with the theme "Low Carbon Solutions for Our Green Future", has brought together more than 600 policymakers and technology developers to showcase success stories in promoting and advancing low-carbon solutions to development challenges across the Asia and Pacific region. The forum is being hosted in Hunan Province's capital, Changsha, in the People's Republic of China (PRC) from 16 to 18 October.
"A low-carbon future is vital for combating climate change," said ADB Vice-President for Administration and Corporate Management Ms. Deborah Stokes. "This year's forum is about getting people together, exchanging ideas, and getting down to work, particularly in promoting cooperation, innovation, and commercially scalable low-carbon solutions for green development in both urban and rural areas in the PRC as well as the rest of the Asia and Pacific region."
With keynote speeches from former United Nations Secretary-General Mr. Ban Ki Moon and the Special Representative for Climate Change Affairs of the National Development and Reform Commission Mr. Xie Zhenhua, the forum will look into the industrial transformation needed for low-carbon economies including future energy services, pollution control, revolutions in building design, zero-waste cities, and other technological advances.
Ensuring a low-carbon growth path and development future for Asia and the Pacific is critical for the entire world population. Carbon emissions from the region have risen rapidly from 25% of the global total in the 1990s to 40% in 2012 and are expected to reach 50% by 2030. Unabated climate change could also lead to significant economic losses for countries in Asia and the Pacific.
ADB has been working to address the effects of climate change and promote low-carbon growth in Asia and the Pacific, particularly through the introduction of new technologies and policy support. For instance, the ADB-supported Climate Technology Finance Center in Hunan Province has been demonstrating successful low-carbon initiatives that can be replicated elsewhere in the PRC and in the Asia and Pacific region. This includes the establishment of a low carbon technology venture fund; launch of an accelerator program to mentor early stage clean technology startups; and the creation of a low carbon technology network and market platform.
Carbon dioxide levels hit new record; COVID impact 'a tiny blip'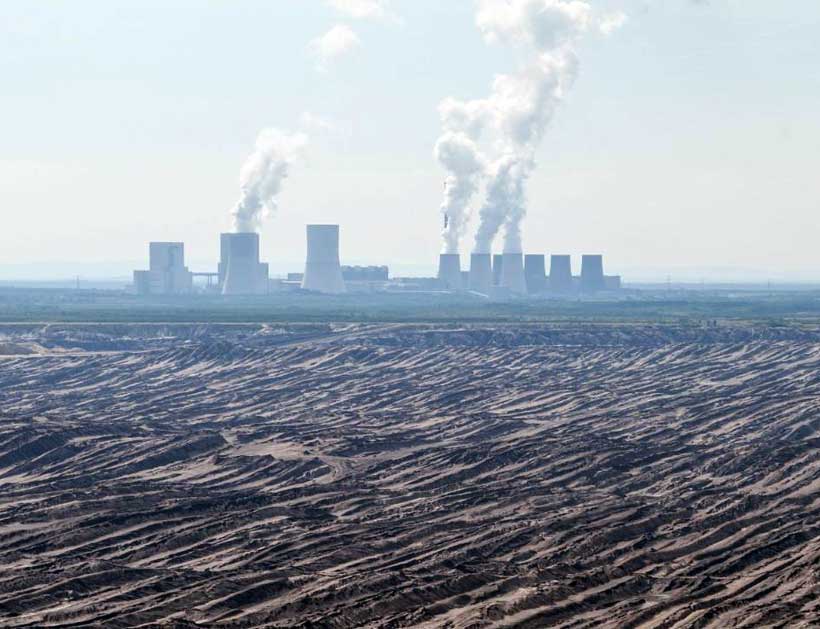 Levels of carbon dioxide (CO2) in the atmosphere hit a new record of 410.5 parts per million in 2019, and are expected to keep rising this year, the World Meteorological Organization (WMO) said in its annual Greenhouse Gas Bulletin on Monday. 
"We breached the global threshold of 400 parts per million in 2015. And just four years later, we crossed 410 ppm. Such a rate of increase has never been seen in the history of our records. The lockdown-related fall in emissions is just a tiny blip on the long-term graph. We need a sustained flattening of the curve", WMO Secretary-General Petteri Taalas said in a statement. 
Reduced activity associated with COVID-19 lockdowns is expected to cut carbon emissions by 4-7 per cent this year, Professor Taalas said.  
Oksana Tarasova, WMO Chief of Atmospheric and Environment Research Division, told a news conference in Geneva that although it looked like the pandemic had brought the world to a standstill, carbon emissions had continued almost unabated because lockdowns only reduced mobility, not overall energy consumption.  
Steadily rising
She compared to the carbon levels in the atmosphere to a bathtub that was filling up more and more every year, and even a single drop of carbon would cause the level to rise. The COVID-related lockdowns were equivalent to just slightly reducing the flow from the tap, she said.  
"The CO2 which we have now in the atmosphere is accumulated since 1750, so it's every single bit which we put in the atmosphere since that time that actually forms the current concentration. It's not what happened today or yesterday, it's the whole history of the human economic and human development, which actually leads us to this global level of 410", Dr. Tarasova said. 
CO2 levels rose by 2.6 ppm in 2019, faster than the average rate for the last ten years, which was 2.37 ppm, and are now 48 per cent higher than the pre-industrial level.  
Professor Taalas said that in order to meet the goals of the 2015 Paris Agreement, in which governments pledged to try to stop temperatures rising by more than 1.5 degrees Celsius above pre-industrial levels, the world needed to switch from coal, oil and gas-fired energy towards solar, wind, hydropower and nuclear power, as well as adopting less-polluting modes of transport, including electric vehicles, biofuels, hydrogen and bicycles.
Carbon commitments
He said it was good news that a growing number of countries had committed to reaching carbon neutrality by 2050, which was required to meet the 1.5 degree target.  
"So far we have 50 per cent of the global emissions which are coming from China, European Union and Japan and South Korea, and also 50 per cent of the global GDP behind this", he declared.
"And if the US with the Biden administration will have the same target that would mean we would have the majority of our emissions and also the majority of the global economy behind such a target. And we should bend this emissions growth curve in the coming five years, and then we should start seeing drops of the emissions of the order of six per cent per year until 2050 to reach that target."
Election pledge 
He said US President-elect Joe Biden had indicated during his election campaign that he would initiate a big financial stimulus for carbon-friendly technologies.  
"We are talking about a couple of trillion. And then he has indicated that he would like to have the same aim as many others, to become carbon neutral by 2050, and of course that would be good news globally, and it might have the domino effect that it might motivate also some other countries to join this kind of movement." 
Climate crisis: 'Nowhere near the finish line'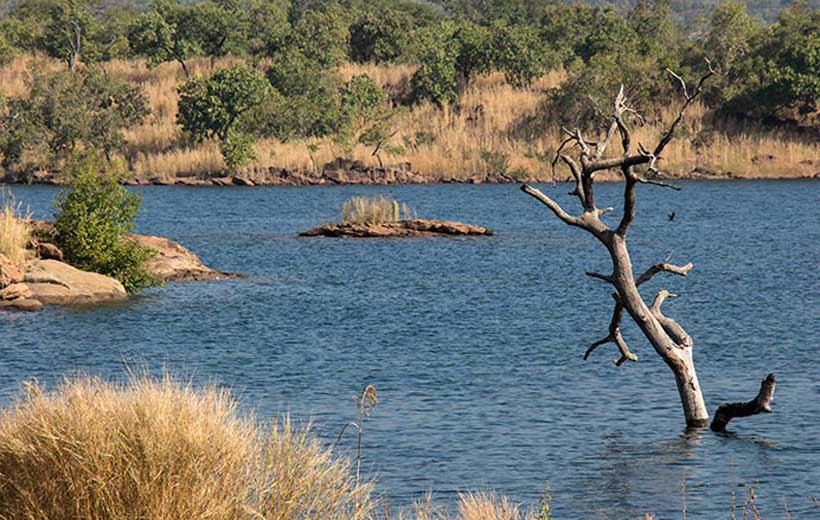 Pointing to its "pioneering legislation and policies", on Thursday the UN chief hailed the 27-member European Union (EU) as a "a leader on climate action", that had shown that it was possible to cut emissions while achieving economic growth.
Secretary-General António Guterres applauded the bloc's climate action in a virtual address to the European Council on Foreign Relations, while emphasizing that "we are still nowhere near the finish line… and still running behind in the race against time".
Encouraging responses
The UN chief began on an upbeat note, informing that by early 2021, States responsible for more than 65 per cent of global carbon dioxide emissions and more than 70 per cent of the world economy, will have made "ambitious commitments to carbon neutrality". 
"The European Union, Japan and the Republic of Korea have pledged carbon neutrality by 2050, along with more than 110 other countries", he elaborated. "China says it will do so before 2060".
Heightened climate action needed
However, the world's top diplomat stressed the need for "every country, city, financial institution and company" to adopt plans for transitioning to net zero emissions by 2050. 
And he called for them to be ready before November 2021, when the next UN Climate Change Conference (COP26) is scheduled to be held in Scotland, and highlighted the importance of the Nationally Determined Contributions (NDCs) required under the 2015 Paris Agreement and long-term strategies towards carbon neutrality.
He maintained that the G20 wealthiest nations, which are responsible for more than 80 per cent of climate pollution, must show the way and recognized the EU as leading on net zero emissions within the group.
"I urge you to continue to lead with concrete and ambitious near-term commitments", said the UN chief, advocating for EU members NDCs to reflect at least a 55 per cent emission reduction by 2030. 
He said that the Climate Ambition Summit, which the UN is co-hosting with the United Kingdom and France on the five-year anniversary of the Paris Agreement next month, represents "a clear opportunity" for the EU to present its more ambitious climate plan.
"Enhanced ambition from the G20 also means aligning economic plans and COVID-19 recovery measures with the Sustainable Development Goals (SDGs)", he added. "It is essential that the European Union accelerates its transition toward clean energy". 
Setting 'a powerful example'
Noting that "the EU has been building solidarity with the most vulnerable countries around the world", Mr. Guterres pointed out that the bloc's proposals to speed up how it confronts inequality and protects those affected by the transition "can set a powerful example". 
"The European Union has a crucial role in ensuring that developing countries in need have the necessary support to recover sustainably from COVID-19 and to enhance their own climate ambition – through assistance for mitigation, adaptation and resilience", the Secretary-General spelled out. 
To this end, he asked the EU and other donor countries to deliver $100 billion in climate finance to developing countries annually.
Heading towards the Climate Ambition Summit on 12 December and COP26 next year, the UN chief signaled that "the world will once again be looking to the European Union for climate leadership".  
"I urge the European Union to seize these opportunities – and answer this call – for people everywhere, for prosperity and for the planet we all share and depend on".
Countries commit to restore global land area the size of China
Countries have committed to restoring up to 1 billion hectares of land lost to development, an area roughly the size of China, according to a new study released ahead of the United Nations Decade on Ecosystem Restoration (2021-2030).
If implemented, the commitments made under various international agreements could go a long way to addressing climate change, land degradation and biodiversity loss as well as achieving the Sustainable Development Goals, including those on dignified work, and food and water security.
According to the study by the Netherlands Environmental Assessment Agency, 115 countries have made commitments to restoring land under at least one of three major international environmental conventions – the Land Degradation Neutrality targets, Nationally Determined Contributions to the Paris Climate Agreement and National Biodiversity Strategies and Action Plans – along with the Bonn Challenge, an effort to restore degraded and deforested lands.
Some of the commitments may overlap. Still, the Dutch agency estimates that the area currently earmarked for restoration is between 765 million and 1 billion hectares. Almost half of the area to be restored is in sub-Saharan Africa, with significant commitments also in Asia and Latin America. Restoring forests and farmland accounts for three-quarters of the area pledged. And not all commitments have been quantified or officially announced.
"At the onset of the UN Decade on Ecosystem Restoration in 2021, the plans and commitments are there," said Ibrahim Thiaw, Executive Secretary of the UN Convention to Combat Desertification. "Restoration is an idea whose time has come; investing in land restoration is generally economically profitable, socially acceptable and environmentally desirable."
The upside of restoration
Restoring the health and productivity of land on this scale would bring massive benefits for people and nature. The commitments roughly match an estimate of the global land area that is becoming less productive. And it is double the amount of land that may be converted to agriculture between 2010 and 2050.
The UN Decade on Ecosystem Restoration is an opportunity to turn existing and new commitments into urgently needed action on the ground. The 10-year effort will involve individuals, communities, businesses, organizations and governments undertaking restoration at all scales and in all types of ecosystems on land or in water. About US$ 1 trillion would be needed between now and 2030 to implement restoration at a truly planetary scale, based on all the existing commitments.
A restoration economy will create millions of green jobs and enhance humanity's resilience to future shocks and stresses, say experts. Revitalizing terrestrial ecosystems, such as farmlands, grasslands, forests, wetlands and peatlands, rebuilds their ability to store carbon and reduce greenhouse gas emissions. Done well, it can also protect habitat for biodiversity, build soil fertility and reduce water scarcity. Well-functioning natural ecosystems are also key to combating zoonotic diseases, like COVID-19.
"We have seen a spirit of positive competition when it comes to restoration. More countries and people want to grow more and more trees," said Tim Christophersen, Coordinator of the UN Decade with the United Nations Environment Programme. "But what is important to ensure now is that the right trees are planted at the right time, in the right place, and with the support of local communities. And that we uplift the ecosystems that are still somewhat undervalued in these global restoration commitments – for example our coasts, seas and rivers."
International Consensus
The Rio Conventions, which emerged from the Earth Summit in 1992, are the main vehicles for international action on our critical environmental problems. In a demonstration of how fixing ecosystems can bring multiple benefits, many countries have made restoration pledges under all three agreements. Below are brief descriptions of the conventions and the Bonn Challenge and how they support the UN Decade's vision.
United Nations Framework Convention on Climate Change (UNFCCC)
The climate convention bundles the massive international effort to slow global warming and adapt to its impacts. After the burning of fossil fuels, emissions from deforestation and unsustainable land use are a main source of greenhouse gas emissions. Restoring healthy and resilient ecosystems is important to our chances of keeping global heating to well below 2°C, a key target of the Paris Agreement, and for adapting to unavoidable climate change.
Convention on Biological Diversity (CBD)
Under the biodiversity convention, countries work to protect and sustainably use the astonishing diversity of life on Earth, including through the restoration of degraded ecosystems and the protection of natural habitat. Governments are currently negotiating new targets for 2030 that are expected to ramp up international ambition.
United Nations Convention to Combat Desertification (UNCCD)
A major focus of the desertification convention is to promote sustainable land and water management practices to achieve land degradation neutrality by 2030 (SDG target 15.3). The convention helps countries to identify priorities and plan restoration activities that can both prevent land degradation and recover the health of soils, farmlands, forests and other terrestrial ecosystems.
Launched by Germany and the International Union for the Conservation of Nature in 2011, the world's largest landscape restoration initiative aims to bring 150 million hectares of degraded and deforested land into restoration by 2020 and 350 million hectares into restoration by 2030. The challenge is supported by several regional initiatives, including Initiative 20×20 in Latin America and AFR100 in Africa.