European Agenda on Migration four years on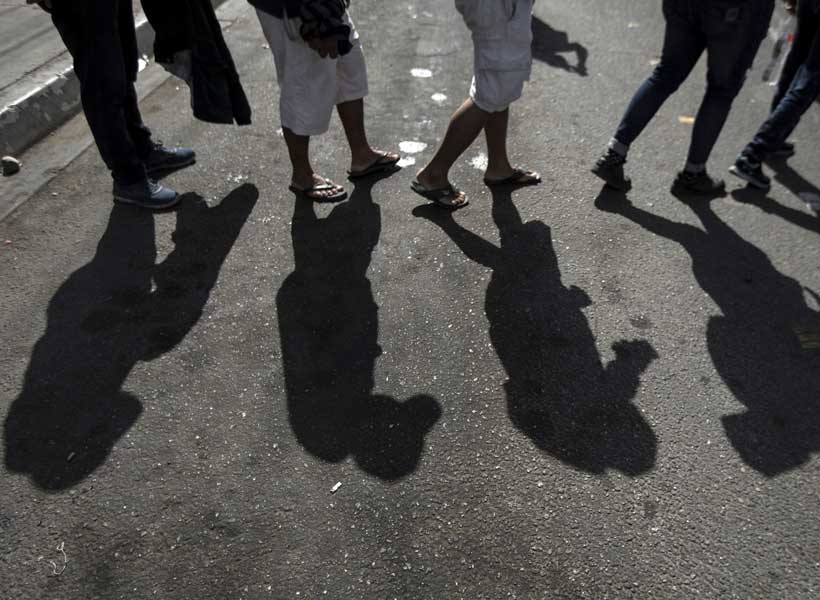 Ahead of the October European Council, the Commission is today reporting on key progress under the European Agenda on Migration since 2015, with focus on steps taken by the EU since the last progress report in March 2019. The Commission also set out those areas where work must continue to address current and future migration challenges.
High Representative and Vice President Federica Mogherini said: "Over the past years we have built an EU external migration policy when there was none. We have developed new partnerships and strengthened the old ones, starting with the African Union and the United Nations. Together we are saving lives and protecting those in need by enabling legal migration channels, addressing the drivers of migration, and fighting against smuggling of migrants and trafficking in human beings. The past years have confirmed that no country can address this complexity alone. It is only by working together, by joining forces that we can tackle these global challenges in an effective, human and sustainable way."
Commissioner for Migration, Home Affairs and Citizenship Dimitris Avramopoulos said: "These past years have shown that only together as a Union we are capable of responding to extreme circumstances. Collectively, we have laid down the structural and operational foundations for a comprehensive European migration system that not only responds effectively and delivers results, but also promotes solidarity and responsibility. While there is still more work to do and the situation remains fragile, we are much better prepared than we were in 2015." 
When the migration crisis broke out in 2015, the EU took swift and determined action to face exceptional challenges through common European solutions. Over the past 4 years, the basis for a strong collective EU migration policy and new tools and procedures for efficient coordination and cooperation are now in place. The EU is better equipped than ever before to provide operational and financial support to Member States under pressure, manage the external borders and work in partnership with countries outside the EU. However, more efforts are needed to complete this work and make the EU's migration policy truly future-proof, effective and resilient.
Important progress made towards a strong and effective EU migration management policy
Over the past 5 years, the Commission has worked tirelessly to build a stronger EU policy on migration. By focusing on priority areas we have managed to move from crisis mode to creating structural solutions to ensure Europe is better prepared for any future migratory challenges – in the medium and long term.
Solidarity and support to Member States: The EU is now working more closely with Member States than ever before through the hotspot approach and EU Agencies with over 2,300 staff deployed on the ground – to better manage migration, strengthen the external borders, save lives, reduce the number of irregular arrivals and ensure effective returns. The coordination processes and operational structures developed and established on the ground are key achievements that will remain in place.
Stronger cooperation with partner countries is achieving results: The EU has stepped up the work with partners outside of Europe to tackle the root causes of irregular migration, protect refugees and migrants and support host communities. Unprecedented funding, worth €9.7 billion, has been mobilised to this effect, notably through the EU Trust Fund for Africa, the Syria Trust Fund or the Facility for Refugees in Turkey, under which 97% of €6 billion has already been allocated. EU support is also focusing on resilience, stability, economic and employment opportunities. Cooperation with partner countries on return has also improved, with return and readmission agreements and arrangements now in place with 23 partner countries.
Groundwork laid for future strong and fair asylum rules:The need for a reformed Common European Asylum System was one of the clearest lessons of the 2015 crisis. The Commission put all the necessary proposals on the table for a complete and sustainable EU framework for migration and asylum. Whilst progress was made on five out of seven proposals, the reform is still pending and a common approach to securing a fair, more efficient and sustainable asylum system is still needed.
Important progress on safe and legal pathways: Over the past 5 years, Member States have made the largest collective efforts ever on resettlement, with almost 63,000 persons resettled. Confirming their commitment and determination to ensure the continuity of EU resettlement efforts in the future, Member States have responded to the Commission's call to continue resettling in 2020 by already pledging around 30,000 resettlement places.
More work and immediate steps required in key areas
Whilst the overall migratory situation across all routes has returned to pre-crisis levels with arrivals in September 2019 being around 90% lower than in September 2015, the situation remains volatile and geopolitical developments have created new challenges for the EU. Further work is needed to address immediate key challenges and to progress on on-going work, in particular:
Urgent action to improve the conditions in the Eastern Mediterranean: Whilst the Greek authorities have undertaken steps over the past months to alleviate the pressure on the islands, including notably a new reception strategy and new asylum measures, the increase in arrivals has put strain on an already fraught system. While the EU-Turkey Statement continues to deliver concrete results, renewed migratory pressure in Turkey and instability in the wider region continues to cause concern. In view of this, urgent action must be taken to improve reception conditions, increase transfers to mainland Greece from the islands and increase returns under the Statement. The Commission is also stepping up its support to Cyprus, which is currently facing an increase in arrivals.
More solidarity on search and rescue: Despite search and rescue efforts, lives continue to be lost at sea and the ad hoc relocation solutions coordinated by the Commission are clearly not long-term remedies. The Commission remains committed to working with and supporting Member States in agreeing temporary arrangements to facilitate disembarkation following search and rescue in the Mediterranean, and encourages more Member States to participate in solidarity efforts. Such arrangements could serve as inspiration for addressing flows in other parts of the Mediterranean.
Accelerate evacuations from Libya: The situation in Libya remains a major concern. After violent conflict erupted in and around Tripoli in April 2019, intensified efforts through the trilateral AU-EU-UN taskforce must continue to help free migrants from detention, facilitate voluntary return (49,000 returns so far) and evacuate the most vulnerable persons (over 4,000 evacuated). Member States urgently need to increase and accelerate the pace of resettlements under the Emergency Transit Mechanism (ETM) in Niger run with the UNHCR and support the newly established ETM in Rwanda.
Africa-Europe Alliance: Four new financial guarantees worth €216 million
The European Commission signed today four guarantee agreements worth €216 million that will help unlock €2 billion to invest in renewables, urban infrastructure and start-ups in Africa and the Neighbourhood. The guarantees were signed with the European Bank for Reconstruction and Development (EBRD), the European Investment Bank (EIB), the German KfW Group and the Spanish development cooperation agency, Agencia Española de Cooperación Internacional para el Desarrollo (AECID), at the 4th Strategic Board meeting of the External Investment Plan (EIP).
Commenting on these financial guarantees, Jutta Urpilainen, Commissioner for International Cooperation and Development, said: "The agreements signed today, worth €216 million, will aim to unlock €2 billion in new investment in Africa and the EU Neighbourhood. These guarantees share in the risk and help mobilise and attract public and private investments. They will help boost the supply of renewable energy to communities and businesses in Africa and the EU Neighbourhood, help small businesses invest and create jobs, and make African cities more resilient to growing populations and the effects of climate change. They are an example of how the EU's new Green Deal initiative benefits citizens of our partner countries outside the EU".
Commissioner for Neighbourhood and Enlargement Olivér Várhelyi added: "We want to ensure an investment boost that will drive forward growth and provide concrete benefits and opportunities to the people, for example when it comes to big infrastructure projects or the support to young entrepreneurs. The direct support to investment is a key element, but so are good governance and a conducive business environment that helps attracting investment, both domestic and foreign. This is why the External Investment Plan supports our partner countries also in developing more effective legal frameworks, policies and institutions that promote economic stability, sustainable investment and inclusive growth."
Four guarantees, one goal: more investment where it's needed the most
These guarantees will significantly boost investment in renewable energy and increase access to finance for small businesses (MSMEs), while also improving investment in urban infrastructure and services in Sub-Saharan Africa and in the EU Neighbourhood.
· Resilient City Development (RECIDE)
This €100 million guarantee agreement is signed with AECID, the Spanish development cooperation agency. It targets Sub-Saharan Africa and the EU Neighbourhood. It will help cities develop public-private partnerships and lower the risks for private investors involved in financing urban infrastructure, focusing on: energy efficiency, flood protection, public transport, water sanitation and solid waste treatment. The guarantee reassures lenders that they will recover at least some of their investment in the event of losses and lowers borrowing costs.
· Boosting Investment in Renewable Energy
This €50 million guarantee agreement with EBRD will help to scale up investment in renewable energy in Ukraine and in the EU Southern Neighbourhood, in particular in Jordan, Lebanon and Tunisia. It will substantially boost renewable energy potential. The guarantee will help to generate a total investment of up to €500 million and is expected to provide 340 MW of additional installed renewable energy capacity.
· Supporting Investment in Sustainable Energy
This €46 million guarantee agreement with the KfW Group will help to expand the generation of renewable energy in Sub-Saharan Africa and cut the region's carbon emissions and increase energy efficiency. It will partially cover the offtake risks in renewable energy projects, such as windfarms and solar energy. This guarantee will give many more people access to energy and reduce power shortages.
· SME Access to Finance
This €20 million guarantee agreement with EIB is targeting Small and Medium Enterprises (SMEs) in the EU Neighbourhood, with a particular focus on young entrepreneurs, women entrepreneurs and start-ups. It will provide affordable funding to small businesses, with less access to finance because local financial institutions consider them as riskier clients. The guarantee is providing local banks and financial institutions a first loss credit protection. This guarantee will sustain around 18,000 jobs and support 1,000 small businesses.
These guarantees are part of the External Investment Plan, which aims to mobilize more than €47 billion by 2020 in public and private investment for development in countries neighbouring the EU and in Africa using €4.6 billion in EU funds.
Background
The EU External Investment Plan has three pillars. The first is finance. Through financial guarantees, the EU mitigates the risk in countries with difficult environments so that private investors and development banks will lend to entrepreneurs or finance development projects. Three guarantee agreements had previously been signed so far: Nasira Risk-Sharing Facility and FMO Ventures, with the Dutch Development Bank and Archipelagos – One Platform for Africa, with Cassa Depositi e Prestiti (CDP), the Italian Development Bank, and the African Development Bank (AfDB).
The plan's second part is technical assistance. This funds experts who help authorities, investors and companies develop new projects. Technical assistance may include, for example, market intelligence and investment climate analysis, targeted legislative and regulatory advice, support to partner countries in implementing reforms, chains and identification, preparation, and help to carry out necessary investments.
The third pillar consists of investment climate support. The EU works closely with governments in partner countries to help them improve the conditions which investors need like a good business environment and political and economic stability. The EU also brings together governments and business to discuss investment challenges.
The External Investment Plan is a key part of the Africa-Europe Alliance for Sustainable Investment and Jobs, launched in September 2018 with the objective of creating 10 million jobs in five years, boosting investment and promote sustainable development. The von der Leyen Commission intends to use the full potential of the External Investment Plan to boost private capital and investment, including through further guarantee agreements.
Shaping the Conference on the Future of Europe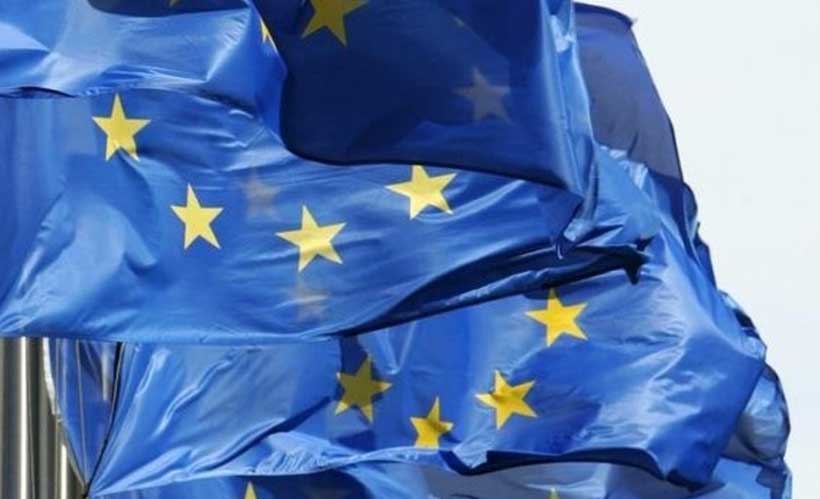 European Commission set out its ideas for shaping the Conference on the Future of Europe, which should be launched on Europe Day, 9 May 2020 and run for two years. The Communication adopted is the Commission's contribution to the already lively debate around the Conference on the Future of Europe – a project announced by President Ursula von der Leyen in her Political Guidelines, to give Europeans a greater say on what the European Union does and how it works for them. The Conference will build on past experiences, such as citizens' dialogues, while introducing a wide range of new elements to increase outreach and strengthen ways for people to shape future EU action. The Conference will allow for an open, inclusive, transparent and structured debate with citizens of diverse backgrounds and from all walks of life. The Commission is committed to follow up on the outcome.
The Commission proposes two parallel work strands for the debates. The first should focus on EU priorities and what the Union should seek to achieve: including on the fight against climate change and environmental challenges, an economy that works for people, social fairness and equality, Europe's digital transformation, promoting our European values, strengthening the EU's voice in the world, as well as shoring up the Union's democratic foundations. The second strand should focus on addressing topics specifically related to democratic processes and institutional matters: notably the lead candidate system and transnational lists for elections to the European Parliament.
Ursula von der Leyen, President of the European Commission, commented: "People need to be at the very centre of all our policies. My wish is therefore that all Europeans will actively contribute to the Conference on the Future of Europe and play a leading role in setting the European Union's priorities. It is only together that we can build our Union of tomorrow."
Dubravka Šuica, Vice-President for Democracy and Demography, stated: "We must seize the momentum of the high turnout at the last European elections and the call for action which that brings. The Conference on the Future of Europe is a unique opportunity to reflect with citizens, listen to them, engage, answer and explain. We will strengthen trust and confidence between the EU institutions and the people we serve. This is our chance to show people that their voice counts in Europe."
A new public forum for an open, inclusive and transparent debate
The Commission sees the Conference as a bottom-up forum accessible to people well beyond Europe's capitals, from all corners of the Union. Other EU institutions, national Parliaments, social partners, regional and local authorities and civil society are invited to join. A multilingual online platform will ensure transparency of debate and support wider participation. The Commission is committed to taking the most effective actions, with the other EU institutions, to integrate citizens' ideas and feedback into EU policy-making.
Background
All Members of the College will play their part in helping to make the Conference a success, with Vice-President Šuica leading the Commission's work on the Conference, supported by Vice-President Jourová on the institutional strand, as well as Vice-President Šefčovič on the foresight and inter-institutional side.  
The European Parliament and the Council are also working on their contributions to the Conference on the Future of Europe. The European Parliament resolution of 15 January 2020 called for an open and transparent process which takes an inclusive, participatory and well-balanced approach towards citizens and stakeholders. Meanwhile, the European Council conclusions of 12 December 2019 called on the Croatian Presidency to begin work on the Council's position. The Croatian Presidency has itself listed the Conference among its Presidency Priorities.
After this, it is of crucial importance that the three institutions work together towards a Joint Declaration to define the concept, structure, scope and timing of the Conference on the Future of Europe, as well as setting down its jointly agreed principles and objectives. This Declaration will later be open to other signatories including institutions, organisations and stakeholders. National and regional Parliaments and actors have an important role to play in the Conference and should be encouraged to hold Conference-related events The Commission underlines in its contribution today that it is commited to follow up on the outcomes and recommendations of the different debates.
The Commission proposes to officially launch the Conference on Europe Day, 9 May 2020 – 70 years after the signing of the Schuman Declaration and 75 years after the end of the Second World War.
EU and 16 WTO members agree to work together on an interim appeal arbitration arrangement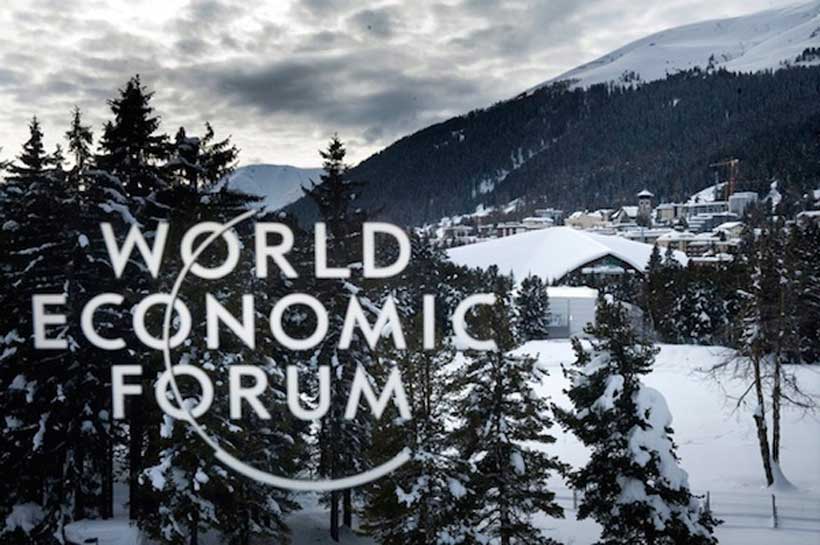 EU and Ministers from 16 Members of the World Trade Organization (WTO) have agreed to develop a multi-party interim appeal arrangement that will allow the participating WTO members to preserve a functioning and two-step dispute settlement system at the WTO in disputes among them. This initiative was launched in mid-December 2019 by the EU and a number of other WTO members following the effective paralysis of the WTO Appellate Body, due to the blockage of any new appointments since 2017.
Commissioner for Trade Phil Hogan said: "This statement testifies to the high importance that the EU and the participating WTO members attach to retaining a two-step dispute settlement process in WTO trade matters. The multiparty appeal arbitration arrangement will guarantee that the participating WTO members continue to have access to a binding, impartial and high-quality dispute settlement system among them. Let me underline again that this remains a contingency measure needed because of the paralysis of the WTO Appellate Body. We will continue our efforts to seek a lasting solution to the Appellate Body impasse, including through necessary reforms and improvements."
The multi-party interim arrangement will be based on Article 25 of the WTO Dispute Settlement Understanding (DSU). It will secure the participating WTO members (Australia, Brazil, Canada, China, Chile, Colombia, Costa Rica, the European Union, Guatemala, Republic of Korea, Mexico, New Zealand, Norway, Panama, Singapore, Switzerland, and Uruguay) an effective and binding dispute settlement process for potential trade disputes among them.
The arrangement is a contingency measure and it will only apply until the WTO Appellate Body becomes operational again. The EU believes that an independent and impartial appeal stage, giving the necessary guarantees of rulings of the highest quality, must continue to be one of the essential features of the WTO dispute settlement system.