The Strategic Stopover: President Xi's state visit to Nepal
For starters, a Nepali styled dumpling, "momo" might have reminded President Xi, a cuisine closer to his taste buds than what Prime Minister Modi offered him a night before in southern India. Nobody would know if a "spiced extract tomato" served feelings like any kind of dumpling would excite a visiting Chinese head of state. There was a contrasting atmosphere in Kathmandu; President Xi proudly stated how Nepal-China friendship was extremely unique, one that has been positive since time. It was a deliberate statement to the Indians; friendship for China did not mean carrot and sticks. President Xi's visit to Kathmandu, a major state tour by any Chinese president for twenty-six years does not need to be analysed from an Indian standpoint. Fortunately, for Nepal, it shall now.
Game point for the visiting Chinese president. Every word he spoke was cunningly tailored to ward off accusations regarding how the Indians would analyse his visit. The Indian government has had open insecurities about Chinese interests in Nepal. President Xi was not in any mood of justifications, rather he was questioning India's approach towards Nepal, a self-declared natural ally of India. While the president was making his remarks in a cosy dinner affair, the Nepali authorities made sure of the fact that the Tibetans would not create any nuisance. Conversely, in India, they did.
President Xi's visit to Nepal was built on a rather strong foundation of trust between the two nations. Nepal had openly snubbed the Indo-Pacific union; a US led strategic alliance that is trying to keep Chinese ambitions at check. Even if Xi had any reservations, Nepal's bold move to approach China for the construction of railway lines until the Indian border is a testimony to Nepal's unhindered foreign policy. As the dinner progressed, President Xi increasingly inflicted wound on Indian attitude towards Nepali sentiments. China wished for a "land linked" Nepal, a rhetorical change from how Nepal has a trying landlocked geography. A reminder to the Indians of how they had inflicted a land blockade on Nepal. The nature of script effected by both Nepal and China has an air of easiness about transforming bilateral ties in the coming future. The Chinese president brought more to the table than what the Nepali delegations were expecting to. His take away phrase, "we will do what we claim to" is proving to be music to ears in Nepal. Diplomatically, it also means that China will not do what it does not claim to. Another reminder of how India conducts its business.
The dragon is looking for a trusted ally in the region and Nepal has managed to tick all the boxes. Prime Minister Oli of Nepal will be all smiles after achieving a significant power capital to challenge the language with Modi's unreliability. The state visit has also cut across deep lying misconceptions about Nepal's relationship with China. Factually, it is different from China's other interests elsewhere. Relations between Nepal and China are and have been significant than what Indians have perceived it to be like. After all, as President Xi mentioned, pre-historic relationship between China and Nepal would not remain unscathed in the absence of mutual respect and an attitude of friendliness. Both Nepal and China have realistically come to terms with their modern state of friendship. Suddenly, China has not only asserted its leverage in Sino-Nepal ties but it has come at a time of unwavering clarity for the Nepali government. Over the past years, Nepal's foreign affairs has witnessed deceit, revelations and a need to transform its understanding of international relations. Prior to his state visit, President Xi JingPing did the unconventional. He wrote an editorial on how he felt about his long awaited state visit to Nepal. Game point for the Chinese President.
China's Belt and Road pinpoints fundamental issues of our times
Based on remarks at the RSIS book launch of Alan Chong and Quang Minh Pham (eds), Critical Reflections on China's Belt and Road Initiative, Palgrave MacMillan, 2020
Political scientists Alan Chong and Quang Min Pham bring with their edited volume originality as well as dimensions and perspectives to the discussion about the Belt and Road that are highly relevant but often either unrecognized or underemphasized.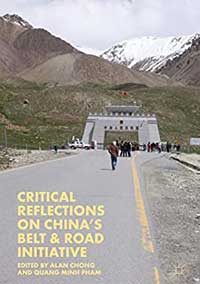 The book is about much more than the material aspects of China's Belt and Road Initiative. In fact, various chapter authors use the Belt and Road to look at perhaps the most fundamental issue of our times: how does one build a global world order and societies that are inclusive, cohesive and capable of managing interests of all stakeholders as well as political, cultural, ethnic and religious differences in ways that all are recognized without prejudice and/or discrimination?
In doing so, the book introduces a moral category into policy and policy analysis. That is an important and commendable effort even if it may be a hard sell in an increasingly polarized world in which prejudice and bias and policies that flow from it have gained new legitimacy and become mainstream in various parts of the world.
It allows for the introduction of considerations that are fundamental to managing multiple current crises that have been accentuated by the pandemic and its economic fallout.
One of those is put forward in the chapter of the late international affairs scholar Lily Ling in which she writes about the need for a global agenda to take the requirements of ordinary people into account to ensure a more inclusive world. The question is how does one achieve that.
It is a question that permeates multiple aspects of our individual and collective lives.
If the last decade was one of defiance and dissent, of a breakdown in confidence in political leadership and systems and of greater authoritarianism and autocracy to retain power, this new decade, given the pandemic and economic crisis, is likely to be a continuation of the last one on steroids.
One only has to look at continued Arab popular revolts, Black Lives Matter, the anti-lockdown protests, and the popularity of conspiracy theories like QAnon. All of this is compounded by decreasing trust in US leadership and the efficacy of Western concepts of governance, democratic backsliding, and the handling of the pandemic in America and Europe.
Mr. Chong conceptualizes in his chapter perceived tolerance along ancient silk roads as stemming from what he terms 'mercantile harmony' among peoples and elites rather than states. It was rooted, in Mr. Chong's mind, in empathy, a sense of spirituality and a mercantile approach towards the exchange of ideas and goods.
It was also informed by the solidarity of travellers shaped by the fact that they encountered similar obstacles and threats on their journeys. And it stems from the connectivity needs of empires that built cities and roads to retain their control that Mr. Chong projects as civilization builders.
There may be an element of idealization of the degree of tolerance along the ancient Silk Road and the assertion that the new silk road is everything that the old silk road was not. But the notion of the role of non-state, civil society actors is key to the overall quest for inclusiveness.
So is the fact that historic travellers like Fa-Hsien, Marco Polo and Ibn Battuta grappled with the very same issues that today's world is attempting to tackle: the parameters of human interaction, virtue, diversity, governance, materialism, and the role of religion.
The emphasis on a moral category and the comparison of the ancient and the new Silk Road frames a key theme in the book: the issue of the China-centric, top down nature of the Belt and Road. Vietnamese China scholar Trinh Van Dinh positions the Belt and Road as the latest iteration of China's history of the pioneering of connectivity as the reflection of a regime that is at the peak of its power.
Mr. Van Dinh sees the Belt and Road as the vehicle that will potentially revitalize Chinese economic development. It is a proposition on which the jury is still out in a world that could split into two distinct camps.
It is a world in which China brings much to the table but that is also populated by black and grey swans, some of which are of China's own making. These include the favouring of Chinese companies and labour in Belt and Road projects, although to be fair Western development aid often operated on the same principle. But it also includes China's brutal response to perceived threats posed by ethnic and religious minorities.
That may be one arena where the failure to fully consider the global breakdown in confidence in leadership and systems comes to haunt China. That is potentially no more the case than in the greater Middle East that stretches from the Atlantic coast of Africa into the Chinese province of Xinjiang.
Its not an aspect that figures explicitly in political scientist Manouchehr Dorraj's contribution to the book on China's relationship with Iran as well as Saudi Arabia but lingers in the background of his perceptive analysis of anticipated changes in the region's lay of the land.
Mr. Dooraj focusses on three aspects that are important as one watches developments unfold: The impact of shifts in the energy mix away from oil coupled with the emergence of significant reserves beyond the Middle East, Iran's geopolitical advantages compared to Saudi Arabia when it comes to the architecture of the Belt and Road, and the fact that China is recognizing that refraining from political engagement is no longer viable.
However, China's emphasis on state-to-state relationships could prove to be a risky strategy assuming that the Middle East will retain its prominence in protests that seek to ensure better governance and more inclusive social and economic policies.
That takes on added significance given that potential energy shifts could reduce Chinese dependence on Middle Eastern energy as well as repeated assertions by Chinese intellectuals that call into question the relative importance of China's economic engagement in the region as well as its ranking in Chinese strategic thinking.
The implications of the book's partial emphasis on what Mr. Chong terms philosophical and cultural dialogue reach far beyond the book's confines. They go to issues that many of us are grappling with but have no good answers.
In his conclusion, Mr. Chong suggests that in order to manage different value systems and interests one has to water down the Westphalian dogma of treating national interests as zero-sum conceptions.
One just has to look at the pandemic the world is trying to come to grips with, the need for a global health care governance that can confront future pandemics, and the world's environmental crisis to realize the relevance of former Singaporean diplomat and public intellectual Kishore Mahbubani's description of the nation state system as a boat with 193 cabins and cabin administrators but no captain at the helm.
Mr. Chong looks for answers in the experience of ancient Silk Road travellers. That may be a standard that a Belt and Road managed by an autocratic Chinese leadership that is anything but inclusive would at best struggle to meet.
The Chinese Agitprop: Disinformation, Propaganda and Payrolls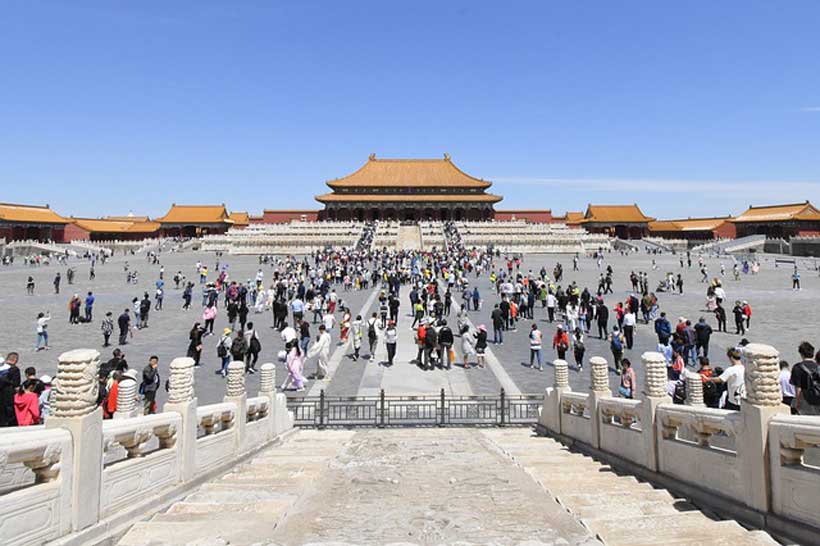 "If you repeat a lie often enough people will believe it and you will even believe it yourself". -Joseph Goebbels, Nazi Propagandist
Successful dictatorships had always trapped its subjects in an 'illusion of truth'. Those nations only showed their citizens what they were supposed to see, thus preventing any social unrest or exposure to an unpleasant reality. The primary abstracts of what is popularly known as Propaganda today can be found in the ancient Indian text of 'Arthashastra' and Chinese book 'The Art of War'. In the first half of the 20th century, the Russian Federation, Fascist Italy and Nazi Germany had separate departments within their governments for propaganda works. Even though these administrative units fell over time, their models are still emulated with various scientific up-gradations by the People's Republic of China (PRC).
Soon after the October revolution in Russia, the new dispensation started sending artists and dramatists to the countryside to romanticise the uprising and to glorify Bolsheviks. These activities were carried out by the Department of Agitation and Propaganda, popularly known as 'Agitprop'. This propaganda machinery kept the Russians unaware of the massive killings with the state's patronage, labour camps and death due to famines. After the establishment of PRC, multiple key initiatives were rolled out by the Chinese Communist Party (CCP) which deemed to fail. What came later was 'Cultural revolution' starting from 1966 and lasted until 1976. In the due period, a large number of citizens were indoctrinated; dissidents were labelled and executed as counter-revolutionaries and millions died due to famine. After opening up its market and becoming a manufacturing hub, China pulled millions of its citizens out of poverty and could later become the world's second-largest economy. But over-ambitious China had grand designs for its global posturing and creating a utopia through propaganda for their citizens.
To begin with, China has multiple internal issues to hide from the global community. Their persecutions of Uighur Muslims in Xinjiang province and cell rule in occupied Tibet are among the few issues. Forceful abortions in Uighur women, organ harvesting, imposition of Han culture and massive re-education centres in Xinjiang are condemned by the Human Rights organisations. But 'the great firewall' prevents the global community from knowing the gravity of human rights abuses in China. Laogai prison camps which are Chinese equivalent to the Soviet Gulag shelters millions of prisoners, kept under inhumane conditions. Any individual not following the CCP's axioms stands vulnerable to be named and shamed as anti-State.
China's grip over its media is also notoriously known. Their official newspaper 'People's Daily' gives a distorted world view for its citizens and CCP's tabloid 'Global Times' carries their propaganda and message to the world. Controlling media is hence an important part of China's 'Psychological Warfare' doctrine. Recently, China claimed that only 82,000 people in China got affected by COVID-19 pandemic. Major international health experts refuted this claim and predicted that thousands could have died in China due to the disease. Numbers will never come out to the public domain unless the CCP wants us to know the truth. China even refused to acknowledge that COVID-19 originated from their nation and accused America of bringing the virus strain to China. There were multiple reports of China exporting faulty PPE kits to the Corona affected countries. But this incident was severely downplayed by global media houses. That shows us the power of Chinese propaganda machinery where they have the resources to hide its entire negative aura and project themselves as a responsible emerging superpower.
Another important aspect is China using soft-power to further push its agenda. Confucius Institutes (CI) operated by the Chinese government is one among many strategies adopted by CCP to influence other nations. China's National Office for Teaching Chinese as a Foreign Language (NOCFL) has established 550 CIs in foreign universities and 1172 Confucius Classrooms in primary and secondary levels of foreign schools. CIs and CCs have a presence in around 162 countries globally. U.S Secretary of state Mike Pompeo recently called the Confucius Institute as "an entity advancing Beijing's global propaganda and malign influence campaign" on American campuses. He also stated that the students of the U.S should have access to Chinese language and culture free from manipulations. China is also using its money power to consolidate its position is western societies using academic and cultural institutions. American Education Department had recently asked Ivy League Universities to report undisclosed funds that they had received from China. Along with the Chinese Mandarin, lessons on Chinese history and polity are taught in these Confucius centres. Students are easy prey to propaganda and hence CCP has the game plan to brainwash them to create a positive image of China abroad. China had initially planned to open 1000 CIs globally by the end of 2020, calling it the Confucius revolution.
Recently, The Indian Express exposed the Chinese snooping of 10,000 influential Indian including the President, Prime Minister, Chief Ministers, Politicians, Academicians and people from all walks of life. CCP had assigned this task to a company named Zenhua Data Information Technology Co having close links with the government and PLA. There were even accusations of China collecting personal data from the users of PUBG and TikTok which lead to its ban in India along with other popular apps. TikTok contained contents that were unscientific and glorified violence but the parent company censored any references to contentious issues in China like the Tibet, Xinjiang, Communism or even 'Winnie the Pooh'. China had banned popular global social media portals including Facebook, Instagram, Twitter, Snapchat and Tumblr. China has developed clones to all these websites which their citizens can use, but the clones are highly monitored. By doing so, CCP restricts Chinese citizens from having any free interaction with the world outside China. But even when these global social media giants are blocked in China, the Chinese government uses them for their propaganda works. Recently, Twitter deleted 1,70,000 accounts linked to China for spreading disinformation. China also uses its Proxies in Pakistan to target their antagonist nations through hybrid warfare (or 5th Generation warfare). So, the Chinese master plan of using its apparatus to create disturbances in other countries while keeping their society intact needs to be identified.
CCP's fondness for Propaganda can be better understood by looking at China's international aspirations. In the emerging new world order China find itself at the centre of all economic activities hence materialising the ancient notion of it being the 'Middle Kingdom'. The Chinese government has a brutal history of crushing all dissidents. It is therefore important for the state to put its citizens in a pseudo-reality and also make the world believe that the internal affairs of China are all normal. CCP has been doing 'Donation Diplomacy' (some in the form of gifts) to make nations and social influencers to fall in line to the benefit of China. The U.S had even accused the Chinese government of sending students to their nation for espionage purpose. The Chinese had even launched 'Operation Fox hunt' for terminating Dissidents of CCP living abroad.
China's 'wolf warrior diplomats' work overtime to project their nation as the new Messiah for global stability. What they wish to conceal is the repression CCP does back home through enormous propaganda. The major problem with the PRC is that it doesn't work like a republic. Instead, it functions as a Multi-National Company (MNC) greedy for profit, exploitation of its workers and ruthless extraction of natural resources. In the due process the MNC spends millions of dollars for its image makeover through PR agencies. The rising dominance of China is a threat to global peace, the existence of its neighbouring countries and risks the very notion of reality with manipulations.
The Himalayan landscape: A hot bed of tensions between India and China
Although India and China are jointly working on modalities to end tensions arising out of the four-month-long face-off between the Indian Army and the Chinese People's Liberation Army (PLA) in eastern Ladakh, the fact remains that the relations between the two countries were never based on sufficient trust and mutual understanding necessary for a stable bilateral relationship.
It is worth remembering that following the 74-day Doklam standoff between the Indian and Chinese militaries, the two countries attempted to reset their relations, starting from an informal meeting between their leaders in Wuhan, China, in April 2018 and followed by meetings on the sidelines of the Shanghai Cooperation Organization (SCO) summit in Qingdao in June and the BRICS summit in July 2018.
The key outcomes of the meetings were discussions pertaining to partnership in economic projects and capacity-building in Afghanistan and setting up a hotline between their military headquarters to strengthen communication and build trust and mutual understanding to avoid any future Doklam-like situations.
While these discussions were yet to see results on the ground, Beijing's move to block New Delhi's attempts at seeking United Nations Security Council sanctions against Jaish-e-Mohammed (JeM) founder Masood Azhar, the alleged mastermind of attacks on India's Uri military base in 2016, and its announced sale of 48 high-end drones to Pakistan close on the heels of India's agreement with Russia to procure the S-400 missile system, pointed to the existing volatility in relations between India and China.
While unresolved territorial claims since India's independence shaped bilateral perceptions on peace, security and development, the more recent Doklam standoff in the high Himalayas raised a geopolitical question as to how both could reconcile their positions in 'overlapping peripheries'. China's heavy infrastructure building exercises in its neighborhood such as ports, railways, airports and interconnecting roads under the BRI corroborated the perception that the former was incessantly engaged in multiplying its influence in what the latter considers its strategic periphery. India's commitment to a strategic partnership with the US on the one hand and attempts at forging bilateral ties with China on the other also did not convince China that the strategic partnership between India and the US was not directed at undercutting Beijing's geopolitical influence.
The border clashes between India and China can no more be viewed merely as the Chinese attempts at redrawing the border between the two rather it is integral to China's larger claims over the Himalayan landscape.
Until the Belt and Road Initiatives (BRI) were launched by China, use of Chinese card by India's neighbors did not lead to Chinese interference in determining India's relations with its neighbors nor did it give rise to India-China standoff threatening India's predominance in the South Asian region. China maintained distance from the Indo-Pak dispute over the Kashmir issue by considering it as a bilateral problem as was evidenced from its neutrality during the Kargil War between India and Pakistan in 1999.
The Chinese footprint in the region became more pronounced with the launching of the BRI and Maritime Silk Route initiatives. Chinese economic engagements with the South Asian countries under these initiatives were viewed with suspicion in New Delhi. Indian strategic and foreign policy experts perceived a threat of 'encirclement' (Chinese strategy of encirclement has been conceptualized as 'String of Pearls' strategy by India's strategic and defence experts) in the growing Chinese engagement with the South Asian region although its stated objective was enhancing connectivity. There is no denying the fact that roads, railways, bridges, and ports can be used both for civil and military purposes.
Nepal's strategic ties with China have been affirmed by frequent bilateral visits between the countries to discuss the construction of trans-Himalayan multidimensional connectivity and Nepal's unflinching commitment to the one-China policy, which underlined that the Himalayan country would never allow any forces to make use of its soil for anti-China activities. A new great-game scenario characterizing geopolitical struggle for influence between India and China is more of a fact with reference to Nepal than Bhutan, which is not a part of the BRI. Close India-Bhutan strategic ties were also noticed in the small Himalayan country's refusal to the Chinese offer of a much larger portion of disputed territory in the north where Bhutan has higher economic stakes, in exchange for the relatively small plateau with limited domestic interests – Doklam – underlining the Bhutanese sensitivities to India's security stake in the plateau. Indian concerns as regards Chinese influence have prevented Bhutan from allowing China a diplomatic presence. However, India cannot take Bhutanese support for granted.
Former prime minister Jigme Thinley's suspicious move to court China and discuss with his Chinese counterpart issues allegedly pertaining to formal diplomatic presence and a land-swapping deal involving the strategically located areas in the tri-junction of India-Bhutan and China led India to withdraw subsidies on kerosene and cooking gas as a measure to pile up pressure on Bhutan to force it to change its stance. This was subsequently withdrawn, and the succeeding Prime Minister Tobgay Tshering maintained close relations with the Indian leadership by putting a pause on diplomatic overtures to Beijing. There are instances when Bhutan due to its geographical location between India and China – two large countries required stressing its independence despite the historical bonding with India. Bhutan's desire for independence was palpable not only when the then Bhutanese king declined to provide base to Indian troops during the Sino-India war in 1962, it was felt in certain quarters within Bhutan that India continued to discourage the small South Asian country from opening diplomatic relations with other countries especially China. Geopolitics of the Himalayan country suggests that while India would try to preserve its influence and prevent it from drifting towards China as happened during Thinley's regime, China would try to swing the change away from India's orbit. Meanwhile, Bhutan would make adept attempts at maintaining a fine balance to preserve its independence in the midst of two big powers. For New Delhi, the task would be to create enough trust and mutual stakes so that the country would not be swayed by Chinese overtures.

The Himalayan countries are not only small in size and population, but they have also had continuously looked for capital, investment and a reliable security provider. India and China have looked upon these states primarily from a strategic perspective given their prized strategic location in the Himalayas where both shared land frontiers and competed for influence through aid, investment and coercive measures as well.
Nepal clearly demonstrated its desire to overcome limitations imposed by its India-locked geography and diversify its relations with many significant state actors outside the South Asian region. The Nepal-China Trans-Himalayan Multidimensional Connectivity Network, including the Nepal-China cross-border railway, has been named in a list of projects under the BRI. China kept pouring massive economic capital into Tibet specifically targeting infrastructure projects that could facilitate connectivity, infrastructure and energy projects in Nepal. Nepal's commitment to the Chinese projects and its one-China policy can be inferred from the unequivocal support that the Nepalese Consulate in Lhasa lends to Beijing's claims to both Tibet and Taiwan.
During a visit to Beijing by Nepalese Prime Minister K P Sharma Oli in June 2018, the two sides sealed eight deals worth US$2.4 billion pertaining to connectivity, infrastructure and energy projects. The agreements included the targets to develop hydropower projects, cement plants and agri-food parks. The Chinese foray into Nepal looked promising and became more entrenched, and Beijing turned out be Kathmandu's largest source of foreign direct investment and its second-largest trading partner by the end of 2019. India, on the other hand, keep expressing the strategic concerns that Nepal must be cautious against opaque loans and financing conditions offered by China that were directed at spawning debt traps and seizing control of strategic assets.
The US has been witnessed making concerted efforts at cultivating the Himalayan countries Nepal and Bhutan in a bid to strengthen its Indo-Pacific strategy and build a resolute response to China's BRI as well as mitigate strategic concerns emanating from Beijing's connectivity projects. Nepal's inclusion in the US-led Indo-Pacific strategy was claimed by the US after Nepalese Foreign Minister Pradeep Gyawali and US Secretary of State Mike Pompeo met during the former's visit to Washington in December 2018. Later, two US representatives visited Nepal in order to discuss and pitch the strategy with the Himalayan state. However, the report of Nepal's inclusion drove China to enlist the Himalayan country's continued support for its BRI and the US sought clarifications from Nepal as to its stance on Indo-Pacific policy.
Meanwhile, India is focusing on ways and means to keep the Himalayan countries within its sphere of influence and seems poised to throw its weight behind the American Indo-Pacific strategies to counter Chinese influence, considering the fact that New Delhi has not been able to match Beijing's sway through connectivity and infrastructure.
India has been supplying significant aid and soft loans to Nepal with development as a priority as compared with China which has targeted at hard infrastructure and connectivity. Poor infrastructure on the Indian side has not only prevented both countries from strengthening bilateral connectivity, the Himalayan country has been unable to harness the full potential of transit facilities to third countries through India. India has failed to float a coherent strategy that could interlink infrastructure-building and regional connectivity with its emphasis on development. Its aid and investment in the neighborhood gravitate more toward soft areas such as housing and shelter, water and sanitation, livelihood, education, research and training, health care, industrial development, arts, culture and sports, with a thrust on "grassroots-level development" without similar emphasis on infrastructure-building and connectivity.
A Carnegie India research paper notes: "New Delhi has been slow in identifying, initiating, and implementing a coherent approach to connectivity in the South Asia and Indian Ocean region. Although India has identified countries such as Japan as key partners in formulating a response, there has been little progress on a plan of action." However, this lethargic response from India is bound to change as China and the US invigorate their efforts to enhance strategic influence under the BRI and the Indo-Pacific strategy respectively.
The spread of the pandemic Covid-19 across the globe from Chinese soil and China's surreptitious role in managing the public reporting of the pandemic ranging from its outbreak to total cases affected by and deaths resulted from is poised to place India in a favorable place in its neighborhood compared to China. The pandemic has not only strengthened the American resolve to tighten its strategic partnership with India, the latter, in this context, is poised to throw its weight behind the US and its allies strengthening the Indo-Pacific strategy spanning the Himalayan landscape as well to roll back Chinese influence in the region. However, China's entrenchment in the region through enhanced connectivity, infrastructure-building and loans would pose difficult challenges for the Indo-Pacific allies.