Growth in South Asia Slows Down, Rebound Uncertain
In line with a global downward trend, growth in South Asia is projected to slow to 5.9 percent in 2019, down 1.1 percentage points from April 2019 estimates , casting uncertainty about a rebound in the short term, says the World Bank in its twice-a-year regional economic update.
The latest edition of the South Asia Economic Focus, Making (De)centralization Work, finds that strong domestic demand, which propped high growth in the past, has weakened, driving a slowdown across the region. Imports have declined severely across South Asia, contracting between 15 and 20 percent in Pakistan and Sri Lanka. In India, domestic demand has slipped, with private consumption growing 3.1 percent in the last quarter from 7.3 percent a year ago, while manufacturing growth plummeted to below 1 percent in the second quarter of 2019 compared to over 10 percent a year ago.
"Declining industrial production and imports, as well as tensions in the financial markets reveal a sharp economic slowdown in South Asia," said Hartwig Schafer, World Bank Vice President for the South Asia Region. "As global and domestic uncertainties cloud the region's economic outlook, South Asian countries should pursue stimulating economic policies to boost private consumption and beef up investments."
The report notes that South Asia's current economic slowdown echoes the decelerating growth and trade slumps of 2008 and 2012. With that context in mind, the report remains cautiously optimistic that a slight rebound in investment and private consumption could jumpstart South Asia's growth up to 6.3 percent in 2020, slightly above East Asia and the Pacific, and 6.7 percent in 2021.
In a focus section, the report highlights how, as their economies become more sophisticated, South Asian countries have made decentralization a priority to improve the delivery of public services. With multiple initiatives underway across the region to shift more political and fiscal responsibilities to local governments, the report warns, however, that decentralization efforts in South Asia have so far yielded mixed results.
For decentralization to work, central authorities should wield incentives and exercise quality control to encourage innovation and accountability at the local level. Rather than a mere reshuffling of power, the report calls for more complementary roles across tiers of government, in which national authorities remain proactive in empowering local governments for better service delivery.
"Decentralization in South Asia has yet to deliver on its promises and, if not properly managed, can degenerate into fragmentation," said Hans Timmer, World Bank Chief Economist for the South Asia Region. "To make decentralization work for their citizens, we encourage South Asian central governments to allocate their resources judiciously, create incentives to help local communities compete in integrated markets, and provide equal opportunities to their people."
In Afghanistan, with improved farming conditions and assuming political stability after the elections, growth is expected to recover and reach 3 percent in 2020 and 3.5 percent in 2021. However, the outlook is highly vulnerable and may be affected by deteriorating confidence due to uncertainty around international security assistance, election-related violence, and peace negotiations with the Taliban.
In Bangladesh, GDP is projected to moderate to 7.2 percent this fiscal year and 7.3 percent the following one. The outlook is clouded by rising financial sector vulnerability, but the economy is likely to maintain growth above 7 percent, supported by a robust macroeconomic framework, political stability, and strong public investments.
In Bhutan, GDP growth is expected to jump to 7.4 percent this fiscal year with the commissioning of Mangdechhu, a new hydropower plant, and the completion of the maintenance of Tala, another one. Growth in fiscal year 2021 is forecast just below 6 percent on the base of strong tourism growth and increased revenue from the existing power plants.
In India, after the broad-based deceleration in the first quarters of this fiscal year, growth is projected to fall to 6.0 this fiscal year. Growth is then expected to gradually recover to 6.9 percent in fiscal year 2020/21 and to 7.2 percent in the following year.
In Maldives, growth is expected to reach 5.2 percent in 2019, due to a slowdown in construction following the completion of the international airport and a connecting bridge. However, with support from new infrastructure investment and the expansion of tourism, growth is expected to pick up again to an average of 5.6 percent over the forecast horizon.
In Nepal, GDP growth is projected to average 6.5 percent over this and next fiscal year, backed by strong services and construction activity due to rising tourist arrivals and higher public spending.
In Pakistan, growth is projected to deteriorate further to 2.4 percent this fiscal year, as monetary policy remains tight, and the planned fiscal consolidation will compress domestic demand. The program signed with the IMF is expected to help growth recover from fiscal year 2021-22 onwards.
In Sri Lanka, growth is expected to soften to 2.7 percent in 2019. However, supported by recovering investment and exports, as the security challenges and political uncertainty of last year dissipate, it is projected to reach 3.3 percent in 2020 and 3.7 percent in 2021.
65% of Adults Think Race, Ethnicity or National Origin Affects Job Opportunities
A recent Ipsos-World Economic Forum survey has found that 65% of all adults believe that, in their country, someone's race, ethnicity, or national origin influences their employment opportunities. When considering their own race, ethnicity, or national origin, more than one-third say it has impacted their personal employment opportunities.
The online survey was conducted between 22 January and 5 February 2021, among more than 20,000 adults in 27 countries. It also reveals that 60% of adults think that someone's race, ethnicity, or national origin plays a role in education opportunities, access to housing, and access to social services.
As Black History Month in the United States draws to a close, awareness of the impacts of race, ethnicity and national origin on opportunities in life is exceptionally high. It follows a tumultuous year when the pandemic put inequality into the spotlight, and events in the US sparked international protests as long-simmering, systemic racial inequities came to the forefront.
Of those surveyed, 46% say the events of the past year have increased differences in opportunities as well as access to housing, education, employment and/or social services in their country. In comparison, 43% say the events have had no impact on differences and 12% say they have decreased differences.
About 60% of respondents in Latin America, Spain and South Africa, and nearly half in France, Italy, Malaysia, Japan, Sweden, Belgium and the US say recent events have increased race, ethnicity, or national origin-based differences in opportunities in their country, compared to only about one in three in Germany, Poland and Saudi Arabia, one in four in China, and one in seven in Russia.
Perceptions versus the reported personal experience of inequality also vary significantly in countries. Compared with the 27-country average for all four types of opportunities measured, several countries stand out.
'Industry 4.0' tech for post-COVID world, is driving inequality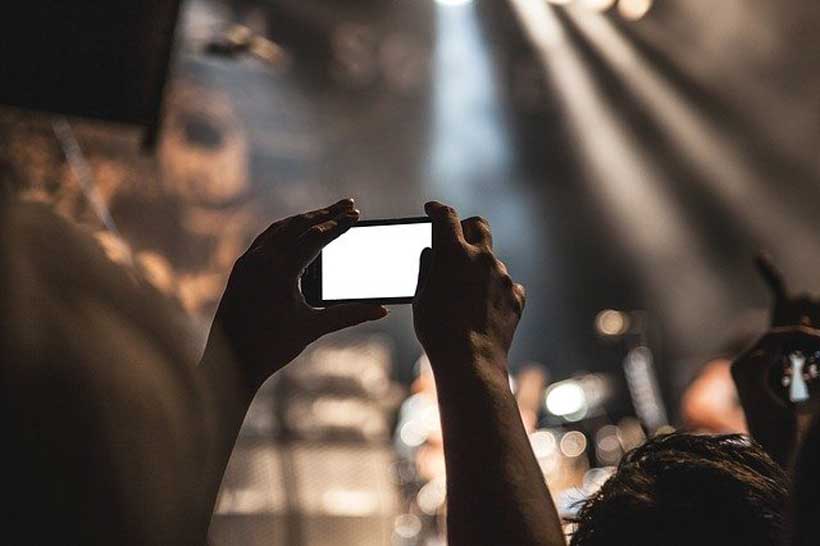 Developing countries must embrace ground-breaking technologies that have been a critical tool in tackling the COVID-19 pandemic, or else face even greater inequalities than before, UN economic development experts at UNCTAD said on Thursday.
"Very few countries create the technologies that drive this revolution – most of them are created in China and the US – but all countries will be affected by it", said UNCTAD's Shamika Sirimanne, head of Division on Technology and Logistics. "Almost none of the developing countries we studied is prepared for the consequences."
The appeal, which is highlighted in a new UNCTAD report, relates to all things digital and connective, so-called "Industry 4.0" or "frontier technologies", that include artificial intelligence, big data, blockchain, 5G, 3D printing, robotics, drones, nanotechnology and solar energy.
Gene editing, another fast-evolving sector, has demonstrated its worth in the last year, with the accelerated development of new coronavirus vaccines.
Drone aid
In developing countries, digital tools can be used to monitor ground water contamination, deliver medical supplies to remote communities via drones, or track diseases using big data, said UNCTAD's Sirimanne.
But "most of these examples remain at pilot level, without ever being scaled-up to reach those most in need: the poor. To be successful, technology deployment must fulfil the five As: availability, affordability, awareness, accessibility, and the ability for effective use."
Income gap widening
With an estimated market value of $350 billion today, the array of emerging digital solutions for life after COVID is likely to be worth over $3 trillion by 2025 – hence the need for developing countries to invest in training and infrastructure to be part of it, Sirimanne maintained.
"Most Industry 4.0 technologies that are being deployed in developed countries save labour in routine tasks affecting mid-level skill jobs. They reward digital skills and capital", she said, pointing to the significant increase in the market value of the world's leading digital platforms during the pandemic.
Innovation dividends
"The largest gains have been made by Amazon, Apple and Tencent," Sirimanne continued. "This is not surprising given that a very small number of very large firms provided most of the digital solutions that we have used to cope with various lockdowns and travel restrictions."
Expressing optimism about the potential for developing countries to be carried along with the new wave of digitalisation rather than be swamped by it, the UNCTAD economist downplayed concerns that increasing workforce automation risked putting people in poorer countries out of a job.
This is because "not all tasks in a job are automated, and, most importantly, that new products, tasks, professions, and economic activities are created throughout the economy", Sirimanne said.
'Job polarization'
"The low wages …for skills in developing countries plus the demographic trends will not create economic incentives to replace labour in manufacturing – not yet."
According to UNCTAD, over the past two decades, the expansion in high and low-wage jobs – a phenomenon known as "job polarization" – has led to only a single-digit reduction in medium-skilled jobs in developed and developing countries (of four and six per cent respectively).
"So, it is expected that low and lower-middle income developing countries will be less exposed to potential negative effects of AI and robots on job polarization", Sirimanne explained.
Nonetheless, the UN trade and development body cautioned that there appeared to be little sign of galloping inequality slowing down in the new digital age, pointing to data indicating that the income gap between developed and developing countries is $40,749 in real terms today, up from $17,000 in 1970.
Greater Innovation Critical to Driving Sustained Economic Recovery in East Asia
Innovation is critical to productivity growth and economic progress in developing East Asia in a rapidly changing world, according to a new World Bank report launched today.
Countries in developing East Asia have an impressive record of sustained growth and poverty reduction. But slowing productivity growth, uncertainties in global trade, and technological advances are increasing the need to transition to new and better modes of production to sustain economic performance.
To support policy makers in meeting this challenge, The Innovation Imperative for Developing East Asia examines the state of innovation in the region, analyzes the key constraints firms face in innovating, and lays out an agenda for action to spur innovation-led growth.
"A large body of evidence links innovation to higher productivity," said Victoria Kwakwa, World Bank Vice President for East Asia and Pacific. "The COVID-19 pandemic, climate change, along with the fast-evolving global environment, have raised urgency for governments in the region to promote greater innovation through better policies."
While developing East Asia is home to several high-profile innovators, data presented in the report show that most countries in the region (except China) innovate less than would be expected given their per capita income levels. Most firms operate far from the technological frontier. And the region is falling behind the advanced economies in the breadth and intensity of new technology use.
"Aside from some noteworthy examples, the vast majority of firms in developing East Asia are currently not innovating," said Xavier Cirera, a lead author of the report. "A broad-based model of innovation is thus needed – that supports a large mass of firms in adopting new technologies, while also enabling more-sophisticated firms to undertake projects at the cutting edge."
The report identifies several factors that impede innovation in the region, including inadequate information on new technologies, uncertainty about returns to innovation projects, weak firm capabilities, insufficient staff skills, and limited financing options. Moreover, countries' innovation policies and institutions are often not aligned with firms' capabilities and needs.
To spur innovation, the report argues that countries need to reorient policy to promote diffusion of existing technologies, not just invention; support innovation in the services sectors, not just manufacturing; and strengthen firms' innovation capabilities. Taking this broader view of innovation policy will be critical to enabling productivity gains among a broader swath of firms in the region.
"It is important for governments in the region to support innovation in services, given their rising importance in these economies – not only for better service quality but increasingly as key inputs for manufacturing," said Andrew Mason, also a lead author of the report.
Countries also need to strengthen key complementary factors for innovation, including workers' skills and instruments to finance innovation projects. Building stronger links between national research institutions and firms will also be critical to fostering innovation-led growth in the region.