Who are the Real Terrorists in North East Syria?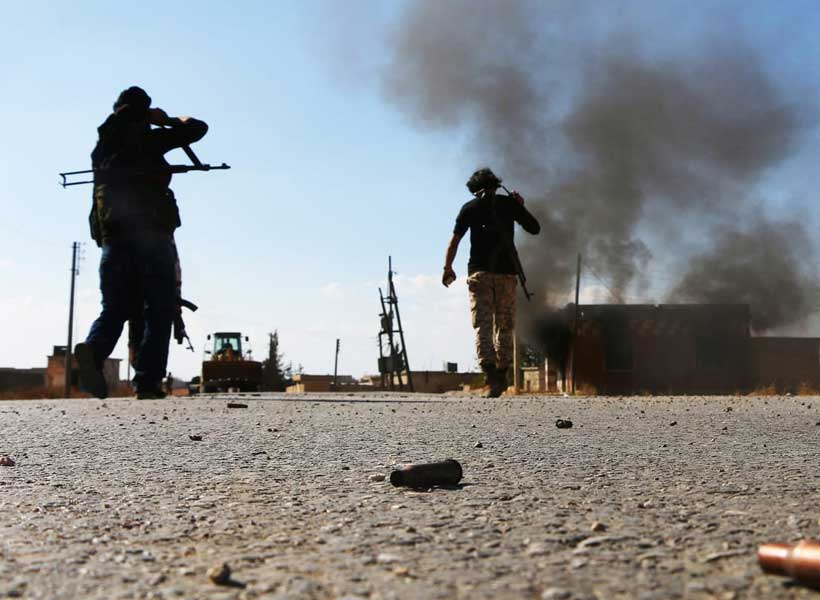 Earlier this week President Trump abruptly changed course and green-lighted a Turkish incursion into north east Syria with disastrous results. The subsequent invasion has unleashed a hellish nightmare of carnage and chaos in what was a dangerous, but relatively peaceful, area governed by the Syrian Democratic Forces (SDF) who had just defeated ISIS territorially.
In recent days, over 30 civilians—including Kurds, Christians and minorities, and very young children—have been killed in indiscriminate Turkish bombings and mortar fire. Likewise, the UN reports that over 130,000 Syrians have suddenly become displaced, fleeing Turkish violence. In addition to these massive displacements, Turkey insists that it will forcibly repatriate 1 to 2 million of the 3 million Syrian refugees it is currently housing back into the SDF-held areas it is now overtaking. That 83% of these Arabs never lived in the areas they are to be forcibly resettled in, begs the question of whose homes and lands will they be overtaking?
Turkey claims to be fighting a terrorist group and wanting to clean their border area of terrorists, but the pictures coming out of northeast Syria instead make Turkey look like the terrorist aggressor. Countless photos and videos, many of them validated, circulate of Syrian civilians lying bloodied and dead on the ground while their family members wail unconsolably. Hevrin Khalaf, a female, and the Secretary-General of the pro-Kurdish Future Syria Party, is reported to have been dragged from her car and assassinated by Turkish-hired thugs who said while filming her corpse, "this is the corpse of pigs." Likewise, video footage of bearded mercenary soldiers backed by the Turks, shooting their Kurdish captives while calling them "kufar scum" (unbelievers) are said by U.S. forces to appear authentic. If so, these actions are war crimes.
These bearded assassins, backed by Turkey are likely the same unemployed ISIS, al Nusra, and other former jihadists still happy to kill in the name of Allah, who Turkey used to clear Afrin in 2018. Indeed, they have shown a brutality akin to their mother groups, some even shouting ISIS slogans as they kill, such as "Baqiya wa tatamadad!" meaning we (ISIS) will remain forever, and expand.
That Turkey would use former ISIS cadres to fight the Kurds is no surprise, given they worked closely with ISIS to try to quell the Kurds early on in the Syrian conflicts and continue to see their interests in destroying Kurdish power to lie with militant jihadist and Islamist groups. An ISIS emir that ICSVE interviewed in 2019 went into great detail about his work on behalf of ISIS, about how he negotiated with the Turkish MIT and military regarding border entry for the 40,000+ foreign fighters that streamed across Turkey into ISIS-controlled areas of Syria, agreements for sending wounded ISIS fighters back into Turkey for medical treatment, supplying water for the Tabqa dam to provide electrical power for ISIS, and so on. According to this emir, even then, Turkey was insisting on a buffer security zone. Now it appears they will go to any lengths to get it.
Meanwhile, General Mazloum Kobani Abdi told U.S. Ambassador William Roebuck, the U.S. Deputy Special Envoy to the Global Coalition to Defeat ISIS "You have given up on us. You are leaving us to be slaughtered." He also asked in confused despair how the U.S. could also insist that the Kurds not turn to others, like the Russians for support, effectively boxing them in for slaughter.
When ISIS foolishly attacked Kobani in 2014, the Kurdish People's Protection Units (YPG) and Women's Protection Units (YPJ) rose up and fought valiantly and since 2015, they fought with U.S. military backing, to defeat ISIS. They have been our "boots on the ground", sustaining most of the casualties and doing all the heavy lifting in defeating a global foe. While U.S. forces lost less than 20 troops after they aligned with the Kurds to fight ISIS in Syria, our hardy allies lost 11,000 male and female brave fighters who faced down this global foe.
Indeed, while ISIS was an active force on the ground in Syria, it external emni (intelligence arm), threatened the globe, mounting and inciting attacks in many major cities from New York, to Brussels (where two Americans were killed), to Paris, Nice, Stockholm, London and Istanbul to name but a few.
In serving as our "boots on the ground" forces for the territorial defeat of ISIS, and continuing to battle the remnants of ISIS, the Kurds saved, and continue to save, countless Americans and Westerners from being slaughtered by a heinous force willing to attack, anywhere, at any time.
Yet their current aggressor, Turkey, calls these Kurds terrorists. That picking up arms against ISIS gave them the sudden opportunity to rule a considerable swathe of Syrian land that they had liberated from ISIS is no one's fault, except those who supported ISIS in the first place—Turkish government officials among them. No doubt, the Kurds once in power, made some mistakes, but it is notable how quickly they moved to incorporating minorities into their ranks and transitioning to the Syrian Democratic Forces (SDF) who have had a good record of building a grassroots democracy amidst the ashes of war. That their majority Kurdish leadership may have long-term aspirations to one day become a fully independent Kurdish state should be no surprise, but that they were acquiescing to all U.S. demands upon them to remain within Syria and negotiate some kind of governance agreement with Assad also needs to be noted. The trouble in that regard, is Assad wants to appoint top-down leaders in the area and thereby destroy the grass-roots nature of the Kurdish democracy building. From a position of strength and good governance, with U.S. backing behind them, the SDF had a chance of becoming a real island of democracy, perhaps even one day spreading such, within the Syrian state.
In the meantime, with ISIS defeated territorially, ISIS is still far from total defeat. In recent months ISIS has been attacking on a weekly basis in both Syria and Iraq, and the SDF were busy rounding up ISIS sleeper cells while also holding more than 70,000 ISIS prisoners and their family members, thousands of which are from European and Western countries who have refused to repatriate and bring them home to justice.
Now, amidst the chaos unleashed by Turkey, up to 800 ISIS cadres have escaped when their prison was shelled, with hundreds more ISIS women and children escaping from their bombed and burning camps. Where they will run to amidst the chaos is uncertain, but Turkey and beyond, is certainly a possibility given that when cornered in Hajin, and later Baghouz, SDF leaders told ICSVE that ISIS leaders were asking to be bussed out of Syria into Turkey—presumably believing they would be welcomed into a country that had helped them in the past.
500 of the worse ISIS cadres are said to have been transferred by U.S. forces from Syria, into Iraq, and possibly more will befall the same fate. For those of us who still believe in human rights and rule of law, even when applied to ISIS cadres, it's unfortunate that in Iraq these prisoners—many of them Westerners—can expect forced confessions, hurried court proceedings and almost certainly sentence of life imprisonment, or death, based on very little, if any, evidence presented against them. Whereas, in our ISIS interviews conducted in SDF territory, with 100 of the ISIS foreign terrorist fighters, the prisoners stated that they were not being subjected to torture and were fairly treated by the SDF. Likewise, the SDF was working patiently, including in efforts with ICSVE, to gather testimonies and data to prod Western countries into action that have been reluctant to take their ISIS citizens home for prosecution.
While the SDF could only do its important work with U.S. support, this support was not costing us much. Few troops were deployed on the ground and our air support was operating out of Iraq, where it is likely the U.S. forces will stay for some time. That we should not involve ourselves in endless wars or that the troops need to come home is something most agree with, but how and when is also of great importance.
Any U.S. withdrawal of support for the SDF should only occur because they are no longer serving our interests and must take place in a planful and secure manner without allowing for an all-out slaughter of civilians or of the allied forces who, by fighting ISIS, saved Americans countless lives.
Given that the Kurds sacrificed greatly to defeat ISIS territorially on the ground, and when in power, began at once to build one of the only democracies in the middle east that is respecting minority rights and following Western rule of law, while being surrounded by dictatorial and corrupt regimes, it seems we should have continued to give them our full support. Instead Trump has unleashed Turkish forces on a group that Turkey universally treats as terrorists and is willing to violently displace and kill. This sudden betrayal of our loyal allies is a matter that needs to be quickly resolved in Washington, D.C.
Our American ideals, and our reputation as stalwart and reliable allies, are at stake right now, and this disastrous decision needs to be reversed immediately.
From our partner ICSVE Brief Reports.
How Al-Qaeda's Recent Growth in Africa Poses a Threat to Global Security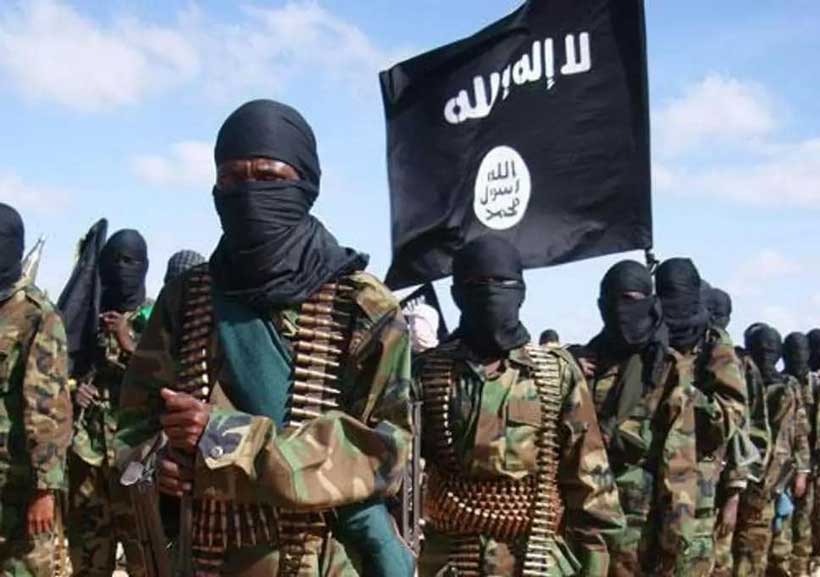 Al Qaeda's ideology is based on the belief that the West is at war with Islam, and  jihad is the only way to defend Muslims and their lands. The group has been weakened in recent years by military and intelligence operations, In 2022 a Leader of Al Qaeda Aiman Al zawahiri killed by American drone strike in Kabul , but it continues to pose a threat to global security.
Al-Qaeda has been a global terror organization for several years, and it is notorious for its involvement in several deadly attacks. Recently, Al-Qaeda has been making headlines in various news outlets due to its apparent expansion and development.
The primary focus of Al-Qaeda's recent growth and development seems to be the African continent. While it is hard to determine if Al-Qaeda is expanding, it is clear that its activities in Africa are increasing. The organization is working to establish a stronger presence in the region, and it is attempting to recruit more members from various African countries. It has also been reported that Al-Qaeda is working to secure more funding from wealthy donors in the region.
Al-Qaeda's recent activity in Africa is concerning, given the region's political instability and weak security infrastructure. The organization's presence could destabilize the region further, and its involvement would make the fight against terrorism in Africa even more challenging.
Al-Shabab fighters have attacked a military base housing Ugandan forces of the African Union peacekeeping mission in Somalia, according to the East African country's contingent and a Somali captain.Al-Shabab has claimed in a statement that it carried out suicide bomb attacks and killed 137 soldiers.
The attack by Al-Shabab on the military base housing Ugandan forces of the African Union peacekeeping mission in Somalia could lead to a destabilization of the region. The Somali government, along with its allies, will need to take immediate action to ensure the safety of civilians and prevent any further attacks by extremist groups. Additionally, the attack may undermine efforts to bring stability to the country and lead to a setback in the fight against terrorism in the region. It is crucial for all parties involved to come together and work towards a peaceful resolution.
The attack on the military base may have several other impacts, including:
Loss of life and property: The attack may lead to the death of soldiers, civilians and destruction of property, causing immense suffering to the people in the area.
Displacement of people: The attack may cause the displacement of people living in the area, leading to a humanitarian crisis.
Political instability: The attack may lead to political instability in Somalia, further complicating efforts to establish a stable government.
Increase in extremist activities: The attack may embolden extremist groups, leading to an increase in their activities in the region and beyond.
Overall, the attack underscores the need for increased security measures and surveillance to prevent similar attacks in the future. It also highlights the urgency of resolving the conflict in Somalia to ensure lasting peace and stability in the region.
It is also worth noting that Al-Qaeda's recent development is not just limited to Africa. The organization is attempting to rebrand itself and distance itself from its past. Recent propaganda released by Al-Qaeda seems more focused on portraying the organization as a force that is fighting for the oppressed and against oppressive governments. It is possible that this rebranding effort is an attempt to attract new members and supporters.
Although Al-Qaeda's recent development may be a cause for concern, it is important to note that the organization's capabilities are not what they once were. Due to relentless efforts to dismantle the organization, Al-Qaeda is not as powerful as it once was. Nevertheless, it remains a significant threat to global security, and countries and international organizations must continue to work together to fight against terrorism.
However, Al-Qaeda's growth is a matter of concern for global security. While the world's superpowers may be busy dealing with other geopolitical challenges, Al-Qaeda's activities should not be ignored. The organization has a long history of perpetrating violent attacks on civilians, and its recent resurgence in Africa could destabilize the region further. Al-Qaeda's growth could not only put African countries at risk but also pose a threat to global security. As such, it is crucial that international efforts work collaboratively to combat terrorism and prevent groups like Al-Qaeda from gaining a foothold in vulnerable regions.
In conclusion, Al-Qaeda's recent development is something that must be monitored closely. The organization's expansion into Africa must be curbed, and international efforts must continue to dismantle the group. At the same time, it is crucial to recognize that the fight against terrorism is a global one, and it must be fought strategically and systematically to ensure the safety and security of people worldwide.
From Extremism to Insurgency: The TTP's Ideology and Strategy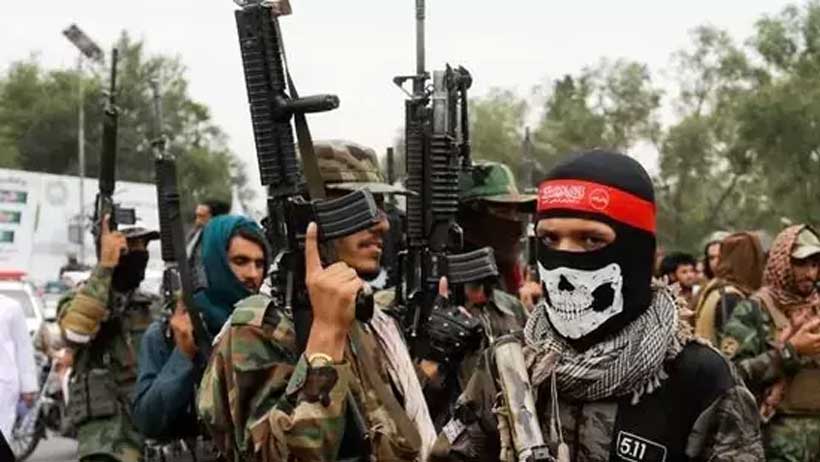 The Tehreek-e-Taliban Pakistan (TTP) is an insurgency group operating in Pakistan that has been responsible for numerous terrorist attacks in the country. The group emerged in 2007 as a merger of several Pakistani Taliban groups and has since carried out attacks on civilian and military targets, including schools, mosques, markets, and security forces.
The TTP's origins can be traced back to the Pakistani Taliban movement, which emerged in the early 2000s as a response to the US-led invasion of Afghanistan. The movement aimed to establish an Islamic state in Pakistan and was initially focused on fighting against the Pakistani government and its security forces. The movement gained strength in the tribal areas of Pakistan, where it established a parallel system of governance and carried out attacks on military and civilian targets.
In 2007, the TTP was formed as a merger of several Pakistani Taliban groups. The group was led by Baitullah Mehsud, who was killed in a US drone strike in 2009. Since then, the group has been led by several leaders, including Hakimullah Mehsud, who was killed in a US drone strike in 2013, and Mullah Fazlullah, who was killed in a drone strike in Afghanistan in 2018.
The TTP has been responsible for numerous terrorist attacks in Pakistan, including suicide bombings, targeted killings, and kidnappings. The TTP's attacks have resulted in the deaths of thousands of people in Pakistan, and the group has been designated as a terrorist organization by the Pakistani government, the United States, and other countries.
The TTP's tactics and strategies have evolved over time. Initially, the group focused on carrying out suicide bombings and other high-profile attacks. However, as the Pakistani military launched a series of operations against the group, the TTP shifted its focus to guerrilla warfare and targeted killings. The group has also used propaganda and social media to spread its message and recruit new members.
The Pakistani government has launched several operations against the TTP over the years, with varying degrees of success. The most recent operation, Zarb-e-Azb, was launched in 2014 and aimed to eliminate terrorist groups in the tribal areas of Pakistan. The operation was largely successful in disrupting the TTP's networks and reducing the number of attacks in the country.
However, the TTP remains a threat to Pakistan's security. The group continues to carry out attacks, and its networks have shifted to other parts of the country, including urban areas. The TTP's attacks have also inspired other extremist groups, such as ISIS and Al Qaeda, to carry out attacks in Pakistan.
The TTP's insurgency has also had broader implications for Pakistan's relations with its neighbors, particularly Afghanistan. The TTP has used Afghanistan as a safe haven, and there have been concerns about the group's links to the Afghan Taliban and other terrorist groups operating in Afghanistan. The TTP's activities have also led to tensions between Pakistan and the United States, which has carried out drone strikes against the group.
The TTP's insurgency has also had broader implications for Pakistan's society and economy. The group's attacks have deterred foreign investment and tourism, and they have also had a negative impact on the country's social and economic development. The TTP's activities have also contributed to the spread of extremist ideology in Pakistan and have made it more difficult for the government to implement social and economic reforms.
One of the major challenges facing Pakistan in its fight against the TTP is the group's use of safe havens in Afghanistan. The TTP has been able to operate from Afghanistan, where it enjoys the support of the Afghan Taliban and other terrorist groups. This has made it difficult for Pakistan to eliminate the group's networks and disrupt its activities.
Another challenge is the TTP's use of social media and propaganda to spread its message and recruit new members. The group has been able to use social media to reach a wider audience and to promote its extremist ideology. The TTP's propaganda has also been effective in recruiting new members, particularly young people who are disillusioned with the government and its policies.
To address these challenges, Pakistan needs to adopt a comprehensive approach to counterterrorism. This should include not only military operations but also efforts to address the root causes of terrorism, such as poverty, unemployment, and lack of education. The government needs to work closely with its neighbors, particularly Afghanistan, to disrupt the TTP's networks and eliminate its safe havens.
The government also needs to address the issue of social media and propaganda. This can be done by promoting alternative narratives and providing young people with opportunities for education and employment. The government also needs to work with social media companies to monitor and remove extremist content from their platforms.
In conclusion, the TTP is a significant insurgency group operating in Pakistan, and its activities have had a significant impact on the country's security and development. The group's tactics and strategies have evolved over time, and the government has launched several operations against the group with varying degrees of success. To address the challenges posed by the TTP, Pakistan needs to adopt a comprehensive approach to counterterrorism that addresses the root causes of terrorism, disrupts the group's networks, and addresses the issue of propaganda and social media. Only then can Pakistan hope to eliminate the threat posed by the TTP and other extremist groups operating in the country.
Revisiting Pulwama: Truth Revealed
On February 14, 2019, an explosive-laden car hit a convoy of Central Reserve Police Force (CRPF) in a suicide attack in the Pulwama District of Indian-Occupied Kashmir (IOK) killing 40 personnel and escalating the first air battle between Pakistan and India since 1971. New Delhi claimed that the attack was perpetrated from across the border from Pakistan by Jaish-e-Muhammad (JeM) and retaliated with massive airstrikes in Balakot district of the Pakistani province of Khyber Pakhtunkhwa KP violating the territorial integrity of its neighbor. Pakistan launched Operation Swift Retort and conducted six massive airstrikes at multiple targets in IOK. This tit-for-tat resulted in the shot down of an Indian jet MIG-21 and the capture of its pilot. However, the air blow could not assuage Indian designs. New Delhi continued prevailing a narrative of 'Terror-sponsoring' against Pakistan on several fronts. Notwithstanding, Satya Pal Malik, who was the governor of IOK at the time of the attack, revealed that the attack was an Indian administrative mistake, but the Modi Administration gave the onus to Pakistan.
Malik revealed that CRPF asked for five aircrafts to carry their people since such size of convoys do not move through the land. But the Home Ministry refused to give the aircraft. Malik claims that he conveyed this lack of administrative insight to PM Modi and its National Security Adviser Ajit Doval. The BJP administration replied, as Malik asserts, "Keep silence, all such onus is going towards Pakistan".
The Ministry of Foreign Affairs of Pakistan has asserted its stance in a press release saying that India again 'vindicated' Pakistan's stance on the attack and under the pretext of terrorism advances its Hindutva agenda for political gains. India's false narratives are again exposed to the world, the report says. In addition, Islamabad has also demanded an answer from New Delhi on his duplicity.
The ironic revelations signal three dimensions of India's mischievous conduct towards Pakistan. First, the political will to solve bilateral issues is missing on the part of India. Successive Indian administrations especially of the BJP do not consent to solve the Kashmir issue and play this card for tightening their grip on Lok Sabha. On the other hand, they refuse a third-party reconciliation peace process. As a result, the region remains the most disintegrated part of the earth.
Second, although India claims to be the largest democracy on the earth and propagates to adhere to the global values of mutual coexistence, fair conduct and mutual non-aggression, it follows them in letter but not in the true spirit. In fact, New Delhi is still motivated by Realpolitik and the policies of Chanakaya based on pure calculations of power, deception and bigotry.
Third, India is an irresponsible nuclear power that designs such defamations and conducts cross-border attacks on other nuclear power in disguise of its designs. There is no denying the fact that the Pulwama incident had the full potential to transform into a nuclear escalation. Having said that, these factors widely contribute to the regional escalations and strategic instability.
Thus, given the power diffusion in international affairs in the wake of China, India will continue portraying such behavior in the foreseeable future too using evolving geopolitical dynamics. Therefore, the region must not be left at the New Delhi's discretion. The international community must break its silence, and assert its stance on Indian duplicity. If not, the regional politics and escalations will have implications beyond the borders.