Turkey's Syria offensive could spark another catastrophe
Airstrikes and a ground offensive by Turkey in northern Syria against Kurdish forces have left civilians dead and forced tens of thousands to flee, UN agencies said on Friday, amid fears of another "humanitarian catastrophe" in the war-torn country.
Expressing concern about the military campaign launched on Wednesday, the UN's emergency relief chief Mark Lowcock noted that the Turkish Government had "assured me that they attach maximum importance to the protection of civilians and the avoidance of harm to them".
Speaking to journalists in Geneva, Jens Laerke from the Office for the Coordination of Humanitarian Affairs (OCHA), said that Thursday had seen "intense shelling all along the north-eastern Syrian border with Turkey, from Jarablus, to the west of the Euphrates, to the Iraqi border".
Highlighting the potential for further suffering for Syrians caught up in more than eight years of war, Christian Cardon de Lichtbuer, from the International Committee of the Red Cross (ICRC), said that "we have there all the ingredients for unfortunately yet another humanitarian crisis in Syria".
UN human rights office confirms eight civilian deaths
As of Thursday evening, the UN human rights office, OHCHR, reported that seven civilians, including two women and a boy, had been killed in the first two days of the Turkish operation.
A male civilian man was also reported killed in Jarablus on Wednesday, OHCHR spokesperson Rupert Colville said, adding that a woman and a boy were injured yesterday, during "counter-attacks and ground strikes" by Kurdish non-State armed groups.
In response to the mass displacement of people from the northern border area, mainly to Al-Hasakeh district, the World Food Programme (WFP) has provided ready-to-eat meals to around 11,000 people there, with the help of the Syrian Arab Red Crescent (SARC).
WFP supports close to 650,000 people in north-eastern Syria via a field hub in Qamishli; around 580,000 are currently in areas under Kurdish control, it said in a statement.
"Mass population displacement has been reported since the escalation of violence", said WFP spokesperson Hervé Verhoosel. "Over 70,000 people from Ras al-Ain and Tal Abiad have been displaced so far."
UN food agency 'will cover' needs of the displaced
Several thousand more have move to Raqqa governorate since the beginning of Operation Peace Spring by the Turkish military on Wednesday, Mr. Verhoosel added, while many other were on their way to shelters in Raqqa city, "where WFP will be covering their food needs".
Although UN humanitarian staff remain in Qamishli, "their ability to operate and provide relief is severely restricted" by the hostilities, OCHA's Mr. Laerke explained, adding that local authorities were also reportedly "imposing some quite strict security measures at checkpoints".
Linked to the military campaign, Marixie Mercado from the UN Children's Fund (UNICEF) said that the Alouk water pumping station reportedly came under attack early on Thursday.
"This is a station that provides safe water to at least 400,000 people in Hassakeh governorate, including displacement camps," she said
In Tal Abiad, two schools have been reportedly taken over for military use, Ms. Mercado added, while child protection programmes have been suspended in Ras al-Ain, Mabrouka camp, Tal Halaf, Sulok and Tal Abiad.
Health and Nutrition response in Ras al-Ain and Mabourka camp had also been put on hold, while schools in these areas have closed and the water supply has been affected.
Asked whether any Syrian refugees had been seen returning to a so-called safe zone either side of the Turkey-Syria border, Andrej Mahecic, spokesperson for the UN High Commissioner for Refugees (UNCHR), said that he had "no information" of any Syrian refugees doing so.
Any such buffer zone would have to set up "with full international humanitarian law safeguards in place, including the consent of the Government and warring parties and the zone being of civilian character, the safety of civilians would be hard to guarantee", the UNHCR spokesperson added.
So-called 'safe zone' is not managed by UN
Echoing those comments, OCHA highlighted the vulnerability of those displaced by the conflict and the uncertainty surrounding a so-called buffer zone cleared of Kurdish fighters on the border, reportedly proposed by Turkey.
"It's not something that's been set up by humanitarians, it is a zone that has been set up by military planners in Turkey," said Mr. Laerke. "We do not control it and we have not been involved in the planning of it."
After more than eight years of war in Syria, needs are "significant and widespread", Najat Rochdi, Senior Humanitarian Adviser to the UN Special Envoy for Syria, reiterated in Geneva on Thursday.
Over 11 million people require some form of humanitarian assistance, she said, including 4.7 million living in areas of high severity of need.
Amid uncertainty about how the military campaign will develop, the ICRC reiterated concern about the lack of basic services available to those displaced in the coming days and weeks, in towns and cities levelled by bombardment and shelling in a bid to drive out ISIL forces.
"People are moving inside Syria, so we can assume, yes, they will go towards (the) south," said the international Red Cross committee's Mr. de Lichtbuer. "With the complexity and so areas like Deir-Ez-Zor, and Raqqa, which are not necessarily places that can welcome thousands of people, we will see how it evolves in the coming hours, because it is moving very fast."
World Bank Supports Maldives to Improve Secondary Education
The World Bank's Board of Executive Directors today approved a $9 million project to improve the performance of the education system, schools, and teaching and learning outcomes at the secondary education level in Maldives.
Maldives has achieved almost universal enrolment at early childhood, primary and lower secondary education levels, but low net enrolment and high gender disparity are the major challenges at the higher secondary level. Learning outcomes are moderate, with clear geographical disparities among atolls, and between islands within atolls. The average scores for English, Mathematics and Dhivehi for Grade 4 and Grade 7 students ranged between 50 to 60 percent.
"The COVID 19 pandemic has had a profound impact on the Maldives' general education system, forcing the extended closure of primary and secondary schools across the entire country," said Faris. H. Hadad-Zervos, the World Bank Country Director for Maldives, Nepal, and Sri Lanka. "The project will broaden educational opportunities for the youth and advance the country's equitable economic and human development."
The new Maldives Atoll Education Development Project will support the Government in improving the quality of secondary education in subjects of strategic importance for economic development such as English language, mathematics, science, and skills education. Improved learning outcomes at secondary education level in these strategic subjects will help more students qualify for higher secondary education. Schools will be encouraged to adopt environment-friendly behaviors like saving energy and reducing waste. Support will be provided to atoll schools to expand their ICT equipment and technology while also improving the skills of teachers to address the needs of students with learning challenges. Skills of school principals, management officials, and teachers will also be improved through targeted programs.
"The Maldivian government is implementing a comprehensive curriculum reform initiative and is focusing on improving learning outcomes equitably across Atolls and islands," said Harsha Aturupane World Bank Lead Economist and Task Team Leader. "Building on these positive steps, Maldives needs to strengthen the quality of general education with a special focus on teacher performance in the outer atolls, and the quality assurance of schools in the islands with small student populations" added Karthika Radhakrishnan-Nair, World Bank Education Specialist and Co-Task Team Leader of the project.
The Maldives Atoll Education Development Project will be implemented by the Ministry of Education. The total financing is $10 million, which is comprised of a $4.5 million grant and a $4.5 million credit from the International Development Association (IDA), the World Bank's concessional credit window for developing countries, and a contribution of US$1 million of counterpart funds from the Government of Maldives.
European ministers adopt "Dublin Declaration" on preventing violence through equality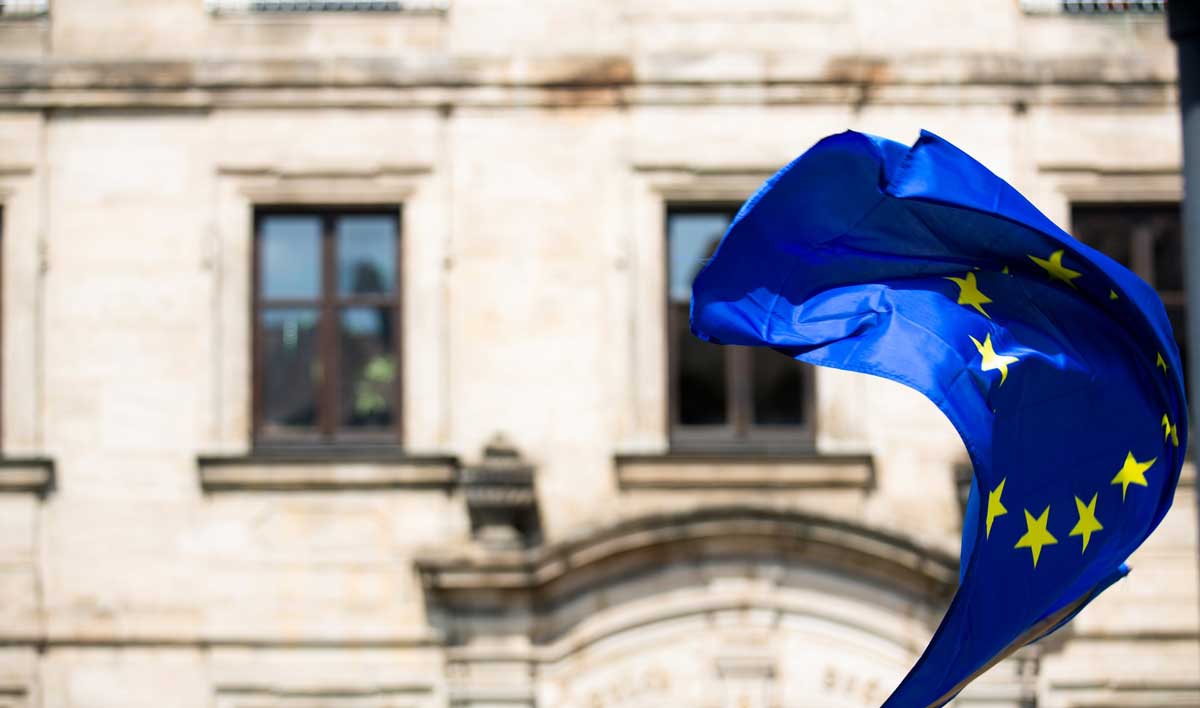 Thirty-eight Council of Europe member states have committed to a "Dublin Declaration" outlining a series of steps to promote gender equality in order to help prevent domestic, sexual and gender-based violence.
The declaration was adopted by Albania, Andorra, Armenia, Austria, Belgium, Bosnia and Herzegovina, Croatia, Cyprus, Denmark, Estonia, Finland, France, Georgia, Germany, Greece, Iceland, Ireland, Italy, Latvia, Liechtenstein, Lithuania, Luxembourg, Malta, Republic of Moldova, Monaco, Montenegro, the Netherlands, North Macedonia, Norway, Portugal, Romania, San Marino, Serbia, Slovenia, Spain, Sweden, Ukraine and the United Kingdom following a two-day conference of justice ministers organised by Ireland's Presidency of the Council of Europe.
Inspired by the Council of Europe's Istanbul Convention on violence against women, and expert findings on the implementation of the convention so far, states backing the declaration committed to:
actively promoting, at the highest level, an institutional and political culture which rejects gender-based discrimination and violence, sexism, gender stereotypes and gendered power dynamics in the public and private sector
ensuring that strategies aimed at preventing and combating violence against women also address the specific role of men and boys in preventing violence against women
systematically including awareness-raising campaigns as an integral and fully funded part of long-term action plans on violence against women
taking measures to include in the official curriculum, of all levels of education, teaching material on issues such as the principle of equality between women and men, non-stereotyped gender roles, mutual respect, non-violent conflict resolution in interpersonal relationships, gender-based violence against women and the right to personal integrity
providing guidelines for educational material in this area and the training of educational professionals, as well as the creation of knowledge platforms to share best practices
encouraging initial and in-service training of all relevant professionals, including within the criminal justice system
taking all possible measures to ensure that episodes of violence are taken into consideration by courts when deciding upon custody and visitation rights
increasing the provision of perpetrator programmes for domestic violence and for sexual violence operating on the standards and principles set out in the Istanbul Convention
asking the Council of Europe to carry out a comparative study in member states on the existing models and approaches taken to perpetrator programmes and their results
inviting states that have not yet done so to sign and ratify the Istanbul Convention and reinforce efforts to implement existing international legal standards in the area of gender equality and violence against women
To date, 37 Council of Europe member states have ratified the Istanbul Convention, enabling its entry into force in those countries. Armenia, Bulgaria, the Czech Republic, Hungary, Latvia, Lithuania the Slovak Republic – and the European Union as a whole – have signed, but not yet ratified, the convention. Azerbaijan has not yet signed the convention and Türkiye denounced it in March 2021.
FAO: Join forces to prevent 'food availability crisis'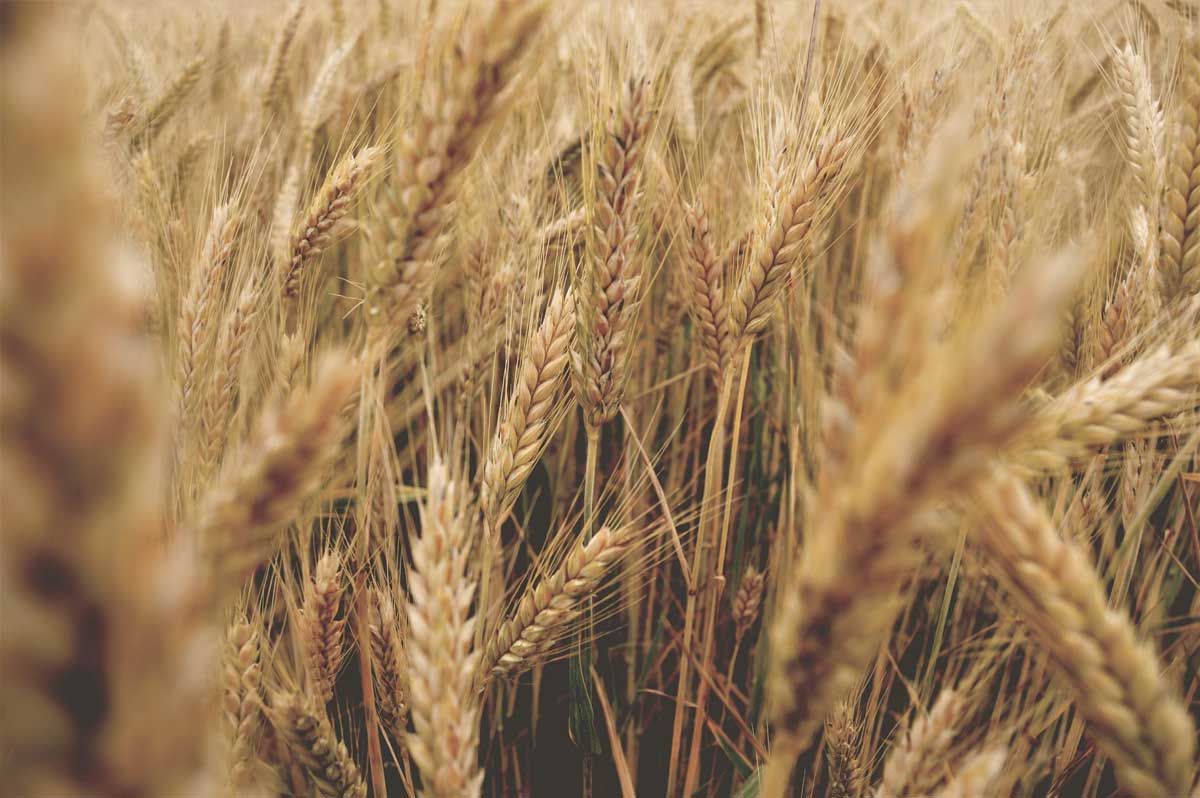 As the war in Ukraine stokes a crisis for countries who are struggling just to access the food their populations want and need, the international community needs to ensure that doesn't spill over into a "food availability crisis", the head of the UN Food and Agriculture Organization (FAO) said on Wednesday.
FAO Director-General QU Dongyu told a meeting of agriculture ministers from the G20 industrialized nations in Bali, that with access to Ukrainian grain, cooking oils and other vital foodstuffs for the most vulnerable countries restricted by seven months of conflict, "we must must increase the resilience of global agrifood systems."
Grain Initiative, 'an important step'
He lauded the UN-brokered Black Sea Grain Initiative as "an important step forward", and it has now freed-up more than five million metric tonnes of food, with well over a quarter of shipments going directly to lower income countries.
"But still it needs to be complemented to improve the food access of most vulnerable countries", he said.
Overall, wholesale food prices have been heading down for five months now, but consumer food prices and inflation are soaring, "with devastating implications for global food security and nutrition."
And beyond the crisis sparked by conflict, an increase in extreme weather is also fuelling to crop destruction and failure worldwide.
"While we witnessed improvements in the forecasts for wheat and soybean markets, the outlook is less positive for maize and rice, and fertilizer markets remain supply-constrained and volatile…Much needs to be done to ensure that all people can afford safe and nutritious food in sufficient quantities to meet their dietary needs and preferences and have a healthy life."
Recipe for resilience
Mr QU said key steps must be taken, to boost resilience for now, and in the future:
• Improve early warning and early action systems.
• Increase productivity sustainably.
• Accelerate trade; and find innovative solutions to tackle inorganic fertilizer supply constraints.
In the medium-term, he told ministers it was crucial to boost innovation, invest in infrastructure to reduce inequality, reduce food loss and waste, and in the short-term, improve food access.
"For that FAO proposed the Food Import Financing Facility – which I am happy the IMF has now taken over and it is calling it the 'food shock window' within the IMF emergency lending instruments".
Support for low-income nations
The idea of the financing facility is to provide funds for 62 lower-income food importing nations that are home to around 1.8 billion people, in order to meet their most urgent needs.
He said it was important to accelerate exports from Ukraine and Russia via the Black Sea Grain Initiative; and "increase fertilizer availability through the comfort letters issues by United States and the new guidelines issued by the European Commission".
Conflicts, slowdowns and downturns, because of COVID-19, and the climate crisis, he told ministers, "are the major drivers of our crises today and tomorrow."
"It is important that all nations join in the dividends of peace and stability, so that we all commit to peace. Without peace we will not achieve Zero Hunger and the Sustainable Development Goals (SDGs)."