EU trade agreements: Delivering new opportunities in time of global economic uncertainties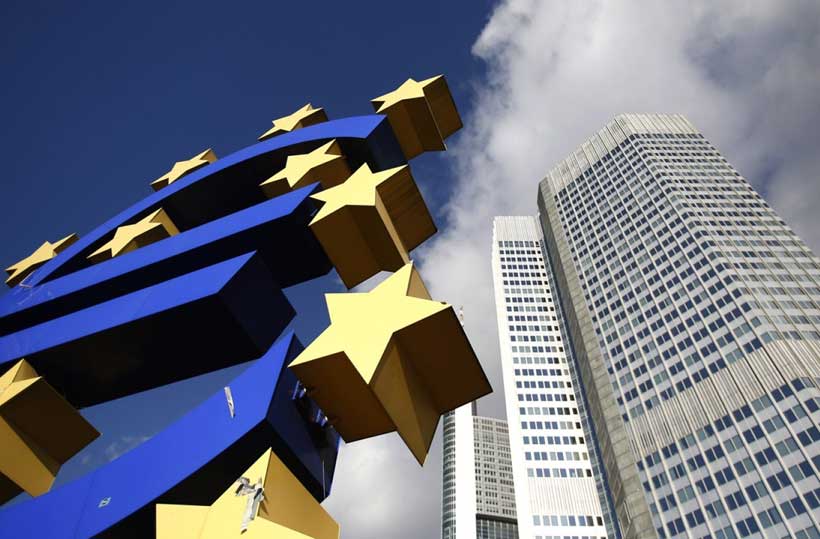 Despite the difficult global economic climate, European companies have continued to make good use of the opportunities created by the European Union's trade network – the largest in the world. In 2018 this network covered 31% of Europe's trade exchanges, a figure that is set to rise significantly (to almost 40%) as more trade agreements enter into force, according to the European Commission's annual report on the implementation of trade agreements released today. Overall, trade accounts for 35% of the EU's gross domestic product (GDP).
In 2018 EU exports to and imports from trade agreement partners showed positive developments, with a continued growth of 2% and 4.6% respectively, with a strong performance of EU agri-food exports. The EU's growing network of trade agreements is creating economic opportunities for workers across Europe, with over 36 million jobs being supported by exports to outside of the EU. The EU recorded a surplus of €84.6 billion in trade in goods with its trade agreement partners, compared to its overall trade deficit with the rest of the world of about €24.6 billion.
Commenting on the report, Commissioner for Trade Cecilia Malmström said "Trade agreements create opportunities for European businesses to grow and hire more people. Today's report shows that overall trade is up, and more of our global trade is covered by preferential deals than ever before. Our food and drink exports in particular are flourishing thanks to lower tariffs and legal protection abroad for artisanal EU products like Champagne and Feta. The report also provides evidence of how our focus on trade and sustainable development is bearing fruit. Furthermore, we have taken a number of unprecedented steps to enforce the commitments made by our trade partners in the last year, including notably on workers' rights. There is still work to be done, of course. But by opening up this data to the wider public we hope to launch a wider discussion about how to make sure trade agreements benefit as many citizens as possible."
Looking at specific sectors across agreements, the 2018 report shows:
EU agri-food exports to trade partners continued to grow with an overall increase of 2.2% compared to the previous year. Exports of agri-food products to South Korea also gained 4.8 %. Also noteworthy are agri-food exports to Georgia, Moldova and Ukraine, which grew by 11% compared to 2017;
EU industrial goods exports also increased overall by 2%, with stronger growth among others for chemicals (2.5 %), mineral products (6 %) and base metals (4.4 %).
Looking for instance at one of the recent trade agreements, the report shows that in the first full calendar year (2018) of the EU-Canada trade agreement implementation:
bilateral trade in goods grew by 10.3% and the EU's trade surplus with Canada increased by 60%;
EU goods exports to Canada rose by 15% (or €36 billion in extra export revenue), especially for sectors where import duties were previously high such as pharmaceuticals (up 29%), machinery (up 16%) or organic chemicals (up 77 %); 
EU Agri-food exports to Canada (accounting for 9% of total EU exports) rose by 7%.
Moreover, following intensive discussions in the joint committees created under the different trade agreements, several partner countries lifted barriers to trade, thus allowing more EU companies to benefit fully from the opportunities these agreements offer. Danish and Dutch farmers, for example, will be able to export beef to South Korea, while Poland and Spain will be able to export poultry meat to South Africa.    
The report investigates also the impact of the provisions included in the dedicated 'Trade and Sustainable Development' (TSD) chapters, which are part of all modern EU trade agreements. These chapters aim at engaging with trade partners to implement international rules on labour and the environment, as incorporated in multilateral environmental agreements or International Labour Organisation (ILO) conventions. Recent achievements ahead of the entry into force of the respective agreements include the ratification by Mexico and Vietnam of ILO Convention 98 on the rights to organise and collective bargaining. Additionally, the agreements with Vietnam, Japan, Singapore, Mercosur and Mexico include reinforced commitments to effectively implement the Paris Agreement on Climate Change.
In 2018 and 2019, the EU also took several enforcement actions under its trade agreements, including in relation to labour standards. Among other examples, the EU requested a panel following South Korea's failure to ratify ILO Conventions on workers' rights, notably freedom of association and collective bargaining.
However, the report also highlights the need to increase efforts – together with Member States and stakeholders – to raise awareness of the opportunities trade agreements offer, as well as stepping up enforcement action so the agreements deliver the intended results. 
The report will now be subject to discussion with the European Parliament and Member States' representatives in the Council.
Commission invests €1 billion in innovative clean technology projects
The Commission is launching the first call for proposals under the Innovation Fund , one of the world's largest programmes for the demonstration of innovative low-carbon technologies, financed by revenues from the auction of emission allowances from the EU's Emissions Trading System. The Innovation Fund will finance breakthrough technologies for renewable energy, energy-intensive industries, energy storage, and carbon capture, use and storage. It will provide a boost to the green recovery by creating local future-proof jobs, paving the way to climate neutrality and reinforcing European technological leadership on a global scale.
Executive Vice-President Frans Timmermans said: "This call for proposals comes at just the right time. The EU will invest €1 billion in promising, market-ready projects such as clean hydrogen or other low-carbon solutions for energy-intensive industries like steel, cement and chemicals. We will also support energy storage, grid solutions, and carbon capture and storage. These large-scale investments will help restart the EU economy and create a green recovery that leads us to climate neutrality in 2050."
For the period 2020-2030, the Innovation Fund will allocate around €10 billion from the auctioning of allowances under the EU Emissions Trading System, in addition to undisbursed revenues from the Innovation Fund's predecessor, the NER 300 programme.
The first call will provide grant funding of €1 billion to large-scale projects for clean technologies to help them overcome the risks linked to commercialisation and large-scale demonstration. This support will help new technologies to reach the market. For promising projects which are not yet ready for market, a separate budget of €8 million is set aside for project development assistance.
The call is open for projects in eligible sectors from all EU Member States, Iceland and Norway. The funds can be used in cooperation with other public funding initiatives, such as State aid or other EU funding programmes. Projects will be evaluated according to their potential to avoid greenhouse gas emission, innovation potential, financial and technical maturity, and potential for scaling up and cost efficiency. The deadline for submission of applications is 29 October 2020. Projects can apply via the EU Funding and Tenders portal where more details on the overall procedure are available.
Background
The Innovation Fund aims to create the right financial incentives for companies and public authorities to invest now in the next generation of low-carbon technologies and give EU companies a first-mover advantage to become global technology leaders.
The Innovation Fund will be implemented by the Executive Agency for Networks and Innovation (INEA), while the European Investment Bank will provide project development assistance to promising projects that are not ready for full application.
Member States need to do more to ensure the good functioning of the EU Single Market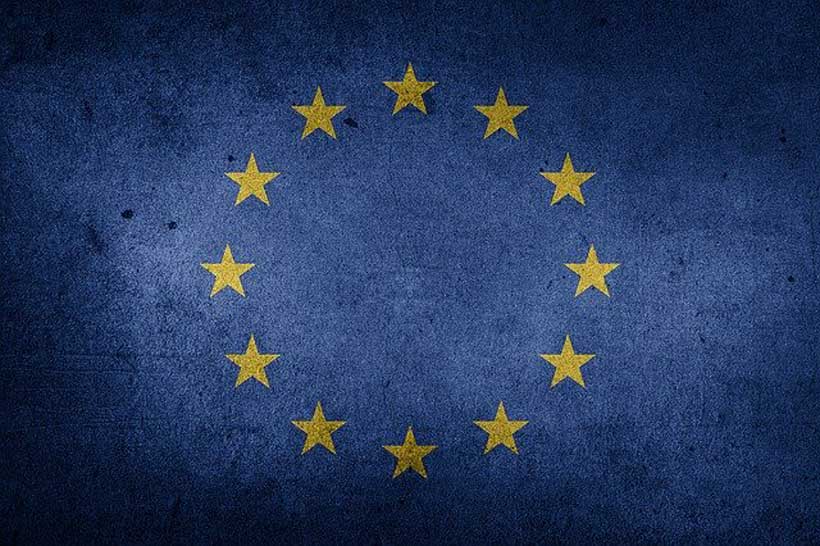 Commission is publishing the Single Market Scoreboard 2020, which shows that despite improvements in certain areas, Member States need to do more to ensure the proper functioning of the Single Market. As experienced during the coronavirus crisis, a well-functioning single market is crucial for ensuring the free movement of supplies across the EU and vital for the swift recovery of the EU economy. The results of this year's Scoreboard, which is available as an online tool, highlight the importance of the renewed focus on implementation and enforcement outlined by the Commission's Enforcement Action Plan adopted in March 2020. Above all, a fully functioning single market needs a partnership between the Commission and the Member States. The newly created Single Market Enforcement Task Force will be one of the key tools to foster such a collaborative approach between Commission and Member States.
The Single Market Scoreboard provides a detailed overview of how EU single market rules were applied in the European Economic Area (EEA) in 2019. It evaluates how Member States have performed as regards market openness, governance tools as well as in specific policy areas, based on a number of selected indicators. The findings are presented in the form of a "traffic light" chart, by attributing red (below average), yellow (average) and green (above average) cards.
In comparison to the previous year, this year's Scoreboard notes a steady situation in most Member States, but observes a small decline in overall performance. In total, the Scoreboard awarded 158 green cards (153 in 2018), 107 yellow cards (137 in 2018) and 59 red cards (59 in 2018). The best performing countries in 2019 were Latvia, Cyprus, Denmark, Estonia, Finland, and Slovakia, while least improvements were observed in Spain, Italy, France and Austria.
Other key findings of the 2020 Single Market Scoreboard include:
Uneven enforcement of single market rules: while Member States significantly improved the transposition of EU legislation, the number of infringement procedures has grown, partly due to incompletely or incorrectly transposed EU legislation. The Scoreboard notes a particular improvement in the enforcement of consumer-related legislation, thanks to the strong coordinating role of the European Commission and the European Consumer Centres Network.
Expanded administrative cooperation among Member States: the use of the Internal Market Information system (IMI), which supports Member States' administrative cooperation in 16 policy and legal areas, has increased by 52% and now covers 59 cross-border administrative procedures.
Steady increase in use of tools helping citizens and businesses benefit from the single market: the number of citizens using Your Europe information portal and the Your Europe Advice services has drastically increased (+48% for Your Europe with 35 million visits and +52% for Your Europe Advice with 35 thousand enquires). The caseload of SOLVIT, an informal problem-solving tool, increased by 4% overall.
More work needed in specific policy areas: further improvements are needed to ensure the free movement of professionals, especially to ensure more decisions recognising professional qualifications. The public procurement performance of Member States continues to be uneven, in particular as regards contracts awarded to single bidders.
Background
The Single Market Scoreboard is an online tool, which aims to monitor the performance of the Member States by using clear indicators, with the objective to improve the functioning of the Single Market.
In particular, the annual Single Market Scoreboard evaluates how Member States:
implement EU rules;
create open and integrated markets (e.g. public procurement, trade in goods and services);
handle administrative issues concerning foreign workers (e.g. professional qualifications);
cooperate and contribute to a number of EU-wide governance tools (e.g. Your Europe portal, SOLVIT, and EURES )
The Single Market Scoreboard evaluates performance in three policy areas, two areas regarding market openness and integration, and 12 governance tools.
Investment Plan for Europe exceeds €500 billion investment target ahead of time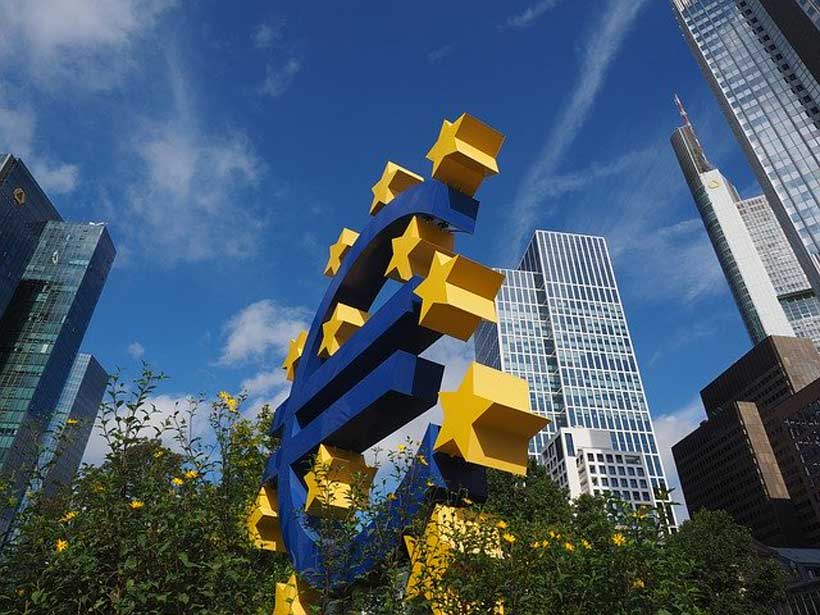 The European Commission and the European Investment Bank (EIB) Group have delivered on their pledge to mobilise €500 billion in investment under the Investment Plan for Europe. Some 1,400 operations have been approved under the European Fund for Strategic Investments (EFSI), using a budget guarantee from the European Union and own resources from the EIB Group. They are expected to trigger close to €514 billion in additional investment across EU countries and to benefit some 1.4 million small and mid-sized companies. In 2017, when the Council and the Parliament agreed to broaden the EFSI's scope and size, the goal was to mobilise €500 billion by the end of 2020. The money was intended to address the investment gap left as a result of the 2007/8 financial and economic crisis.
Over the past years and especially after the coronavirus outbreak the focus of the EFSI shifted: it has inspired InvestEU, the Commission's new investment programme for the years 2021-2027, and already now it contributes to the Corona Response Investment Initiative. EFSI will also play a key role in the NextGenerationEU package of measures to rebuild the European economy after the coronavirus shock. It will do this via a top-up for a Solvency Support Instrument, which aims to prevent insolvencies in European businesses.
President of the European Commission Ursula von der Leyen said: "The Investment Plan for Europe is a success. Over the past five years, it has enabled the financing of hundreds of thousands of businesses and projects, delivering on our ambitions of making Europe more green, innovative and fair. We will continue this through NextGenerationEU."
European Investment Bank Group President Werner Hoyer said: "EFSI can serve as a blueprint for action during the coronavirus response. Knowing that we exceeded the headline figure of €500 billion of investment ahead of time is proof of the power of partnership. Implementing the financial pillar of the Commission's Investment Plan for Europe has been an honour and a challenge for the EIB. We lived up to it not least thanks to the excellent cooperation between the Bank and European and national institutions. The success of this initiative shows what Europe can achieve with the right tools: our continent has become more social, green, innovative and competitive. We can and we should build on our experience to overcome the current crisis. It will help us to shape a Europe all of us can be proud of."
What has the European Fund for Strategic Investments financed?
The EFSI allows the EIB Group to finance operations that are riskier than its average investments. Often, EFSI-backed projects are highly innovative, undertaken by small companies without a credit history, or they pool smaller infrastructure needs by sector and geography. Supporting such projects required the EIB Group to develop new financing products, for example venture debt with equity features or investment platforms. This changed the DNA of the Bank and revolutionised the way Europe finances its priorities.
Importantly, the EFSI also enables the EIB to approve a greater number of projects than would be possible without the EU budget guarantee's backing, as well as to reach out to new clients: three out of four receiving EFSI backing are new to the bank. This proves the added value of EFSI operations.
Thanks to EFSI support, the EIB and its subsidiary for financing small businesses, the European Investment Fund (EIF), have provided financing for hundreds of thousands of SMEs across a wide range of sectors and in all EU countries. Examples range from sustainable agriculture in Belgium, to innovative medical technology in Spain, to an energy efficiency company in Lithuania.
Economic impact: jobs and growth
The impact of the initiative is sizable. Based on results from December 2019, the EIB's Economics Department and the Commission's Joint Research Centre (JRC) estimate that EFSI operations have supported around 1.4 million jobs with the figure set to rise to 1.8 million jobs by 2022 compared to the baseline scenario. In addition, calculations show that the initiative has increased EU GDP by 1.3% and it is set to increase EU GDP by 1.9% by 2022. As of the beginning of this year, 60% of the capital raised came from private resources, meaning that EFSI has also met its objective of mobilising private investment.
Measured against the size of the economy the biggest impact is in countries that were hard hit by the 2007/8 crisis, i.e. Cyprus, Greece, Ireland, Italy, Portugal, and Spain. While the direct investment impact is particularly high in those countries, the calculations found that cohesion regions (mostly Eastern European countries) are likely to benefit more from a long-term effect. These calculations correspond with the actual financing activities under EFSI: top countries ranked by EFSI-triggered investment relative to GDP are Bulgaria, Greece, Portugal, Estonia, and Spain.
How has the Investment Plan for Europe benefited citizens?
The EIB's EFSI report 2019 lists a number of concrete outcomes of the initiative. Thanks to the EFSI:
Some 20 million additional households can access high-speed broadband
Around 540,000 social and affordable housing units have been built or renovated
22 million Europeans benefit from improved healthcare services
Some 400 million passenger trips/year will benefit from new or improved transport infrastructure
13.4 million households were supplied with renewable energy.
Background
The Commission and the EIB Group launched the Investment Plan for Europe in November 2014 to reverse the downward trend of investment and put Europe on the path to economic recovery. Its financial pillar, the European Fund for Strategic Investments, was initially tasked to mobilise €315 billion in additional investment by 2018. Given its success, the European Parliament and Member States agreed to enhance the EFSI and extend the investment target to €500 billion by end 2020.
An independent evaluation of the EFSI published in June 2018 concluded that the EU guarantee is an efficient way of increasing the volume of riskier operations by the EIB, as it uses fewer budgetary resources compared to European grant programmes and financial instruments. It underlines that EIB support is key to EFSI beneficiaries: it provides a "stamp of approval" to the market, thus helping to facilitate future fund-raising. EFSI's success is based not least on its efficient governance structure, which is responsive to constant changes of the markets. An independent group of experts decides if a project qualifies for backing by the EU guarantee. The goal: de-risking private investment into projects needed for a more sustainable Europe and adding value to what would have happened without public assistance.
In May 2020, the European Commission presented its revised proposal for the successor to the Investment Plan for Europe under the next Multiannual Financial Framework starting in 2021: the InvestEU Programme.