A self-inflicted wound: Trump surrenders the West's moral high ground
For the better part of a century, the United States could claim the moral high ground despite allegations of hypocrisy because its policies continuously contradicted its proclaimed propagation of democracy and human rights. Under President Donald J. Trump, the US has lost that moral high ground.
This week's US sanctioning of 28 Chinese government entities and companies for their involvement in China's brutal clampdown on Turkic Muslims in its troubled north-western province of Xinjiang, the first such measure by any country since the crackdown began, is a case in point.
So is the imposition of visa restrictions on Chinese officials suspected of being involved in the detention and human rights abuses of millions of Uyghurs and other Turkic Muslims.
The irony is that the Trump administration has for the first time elevated human rights to a US foreign policy goal in export control policy despite its overall lack of concern for such rights.
The sanctions should put the Muslim world, always the first to ring the alarm bell when Muslims rights are trampled upon, on the spot.
It probably won't even though Muslim nations are out on a limb, having remained conspicuously silent in a bid not to damage relations with China, and in some cases even having endorsed the Chinese campaign, the most frontal assault on Islam in recent history.
This week's seeming endorsement by Mr. Trump of Turkey's military offensive against Syrian Kurds, who backed by the United States, fought the Islamic State and were guarding its captured fighters and their families drove the final nail into the coffin of US moral claims.
The endorsement came on the back of Mr. Trump's transactional approach towards foreign policy and relations with America's allies, his hesitancy to respond robustly to last month's missile and drone attacks on Saudi oil facilities, his refusal to ensure Saudi transparency on the killing a year ago of journalist Jamal Khashoggi and his perceived empathy for illiberals and authoritarians symbolized by his reference to Egyptian field marshal-turned-president Abdel Fattah al-Sisi as "my favourite dictator."
Rejecting Saudi and Egyptian criticism of his intervention in Syria, Turkish president Recep Tayyip Erdogan gave the United States and Mr. Trump a blunt preview of what they can expect next time they come calling, whether it is for support of their holding China to account for its actions in Xinjiang, issues of religious freedom that are dear to the Trump administration's heart, or specific infractions on human rights that the US opportunistically wishes to emphasize.
"Let me start with Saudi Arabia," Mr. Erdogan said in blistering remarks to members of his Justice and Development Party (AKP). "Look in the mirror first. Who brought Yemen to this state? Did tens of thousands of people not die in Yemen?" he asked, referring to the kingdom's disastrous military intervention in Yemen's ruinous civil war.
Addressing Mr. Al-Sisi, Mr. Erdogan charged: "Egypt, you can't talk at all. You are a country with a democracy killer." The Turkish leader asserted that Mr. Al-Sisi had "held a meeting with some others and condemned the (Turkish) operation – so what if you do?"
The fact that the United States is likely to encounter similar responses, even if they are less belligerent in tone, as well as the fact that Mr. Trump's sanctioning of Chinese entities is unlikely to shame the Muslim world into action, signals a far more fundamental paradigm shift: the loss of the US and Western moral high ground that gave them an undisputed advantage in the battle of ideas, a key battleground in the struggle to shape a new world order.
China, Russia, Middle Eastern autocrats and other authoritarians and illiberals have no credible response to notions of personal and political freedom, human rights and the rule of law.
As a result, they countered the ideational appeal of greater freedoms by going through the motions. They often maintained or erected democratic facades and payed lip service to democratic concepts while cloaking their repression in terms employed by the West like the fight against terrorism.
By surrendering the West's ideological edge, Mr. Trump reduced the shaping of the new world order to a competition in which the power with the deeper pockets had the upper hand.
Former US national security advisor John Bolton admitted as much when he identified in late 2018 Africa as a new battleground and unveiled a new strategy focused on commercial ties, counterterrorism, and better-targeted U.S. foreign aid.
Said international affairs scholar Keren Yarhi-Milo: "The United States has already paid a significant price for Trump's behaviour: the president is no longer considered the ultimate voice on foreign policy. Foreign leaders are turning elsewhere to gauge American intentions… With Trump's reputation compromised, the price tag on U.S. deterrence, coercion, and reassurance has risen, along with the probability of miscalculation and inadvertent escalation."
Sea Breeze 2021: U.S. is worryingly heading closer to conflict with Russia in the Black Sea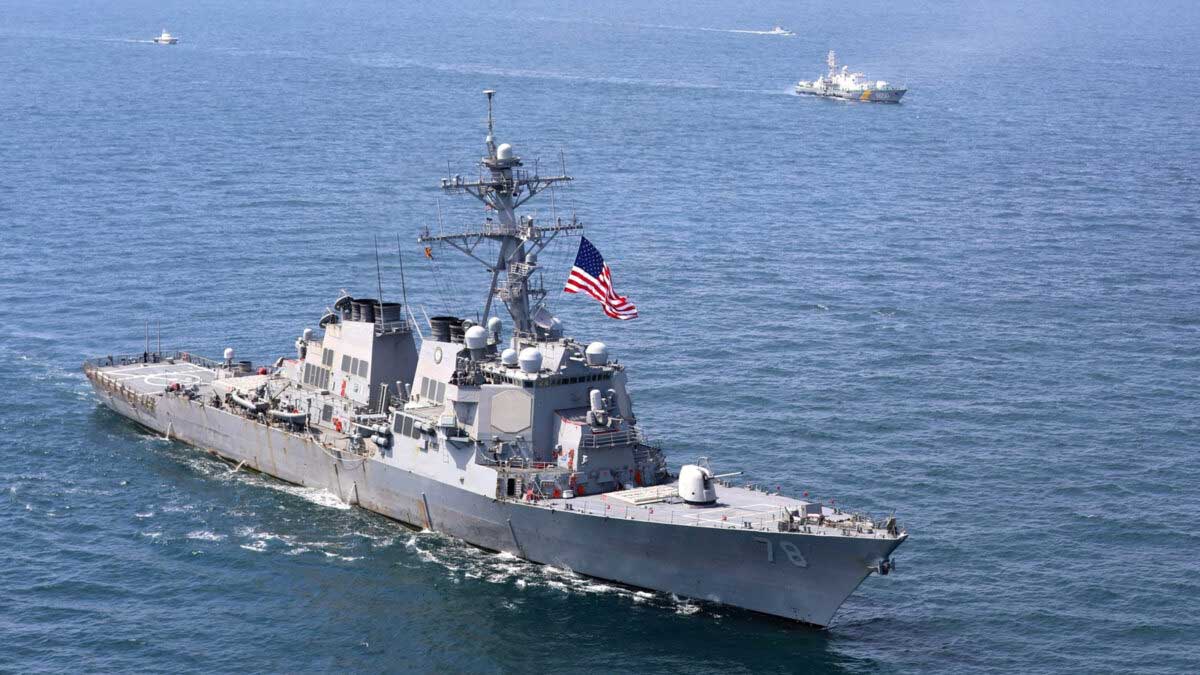 On July 10th, the 2021 iteration of the joint military exercise, Sea Breeze, concluded in the Black Sea. This exercise, which began on June 28th was co-hosted by the Ukrainian Navy and the United States Navy's Sixth Fleet. According to the U.S. Navy, the annual Exercise Sea Breeze consists of joint naval, land, and air trainings and operations centered around building increased shared capabilities in the Black Sea.
This year's Sea Breeze included participation from 32 countries, including NATO members and other countries that border the Black Sea, making it the largest Sea Breeze exercise since its inception in 1997. All other countries bordering the Black Sea were included in participating in the joint drills, except Russia.
Russia's exclusion from these exercises is not unsurprising, due to its current tensions with Ukraine and its historical relationship with NATO. However, it signals to Moscow and the rest of the world that the NATO views Russia as an opponent in a future conflict. At the opening ceremony of Sea Breeze 2021 in Odessa, it was made clear that the intention of the exercise was to prepare for future conflict in the region when the Defense Minister of Ukraine, reported that the drills "contain a powerful message – support of stability and peace in our region."
These exercises and provocations do anything but bring peace and stability to the region. In fact, they draw the United States and NATO dangerously close to the brink of conflict with Russia.
Even though Sea Breeze 2021 has only recently concluded, it has already had a marked impact on tensions between NATO countries and Moscow. U.S. Navy Commander Daniel Marzluff recently explained that the Sea Breeze drills in the Black Sea are essential deterrents to Russian assertions in region. However, these drills have consisted of increasingly provocative maneuvers that ultimately provoke conflict in the region.
These drills have done anything but act as a deterrent for conflict in the Black Sea. In response to the Sea Breeze drills, Russia conducted its own drills in the Black Sea, including the simulation of firing advanced missile systems against enemy aircraft. As the Black Sea is of utmost importance to Russia's trade and military stature, it follows that Russia would signal its displacement if it perceives its claims are being threatened.
Sea Breeze followed another rise in tensions in the Black Sea, when just a week prior to the beginning of the exercise, a clash occurred between Russia and Britain. In response to the British destroyer ship, the HMS Defender, patrolling inside Crimean territorial waters, Russia claimed it fired warning shots and ordered two bombers to drop bombs in the path of the ship. When asked about the HMS Defender, Russian President Vladimir Putin described the ship's actions as a "provocation" that was a "blatant violation" of the 1982 UN Convention on the Law of the Sea. Putin also went on to claim that Moscow believes U.S. reconnaissance aircraft were a part of the operation as well. Despite this, British Prime Minister Boris Johnson responded with a denial of any wrongdoing.
Russia's actions to provocations by the United States-led Sea Breeze and interaction with the HMS Defender in the Black Sea signal its resolve to retaliate if it feels as its sovereignty and its territorial claim on Crimea is being impeded on. Despite Russia signaling its commitment to defending its territorial claims in the Black Sea, the United States still willingly took actions during Sea Breeze that would bring the United States closer to a clash with Russia.
Provoking conflict in the Black Sea does not align with the national security interests of the United States. In fact, it only puts the United States in the position to be involved in a costly clash that only would harm its diplomatic relationships.
As Russia has signaled its commitment to its resolve and scope of its military response in a possible conflict, any potential conflict in the Black Sea would be costly for the United States. Over the past few years, Russia has increased the size and capabilities of its fleet in the Black Sea. Two of these improvements would especially pose a challenging threat to the U.S. and NATO – Russia's drastically improved anti-access/area-denial capabilities and its new Tsirkon hypersonic cruise missile. This would mean any conflict in the Black Sea would not be a quick and decisive victory for U.S. and NATO forces, and would instead likely become costly and extensive.
A conflict with Russia in the Black Sea would not only be costly for the U.S. and its allies in the region, but could irreparably damage its fragile, but strategically valuable relationship with Russia. If the United States continues to escalate tensions in the Black Sea, it risks closing the limited window for bilateral cooperation with Russia that was opened through increased willingness to collaborate on areas of common interests, as evidenced by the recent summit that took place in Geneva. After a period of the highest levels of tension between the U.S. and Russia since the Cold War, this progress made towards improving bilateral relations must not be taken for granted. Even if the U.S. and NATO's maneuvers in the Black Sea do not ultimately materialize into a full-scale conflict with Russia, they will most likely damage not just recent diplomatic momentum, but future opportunities for a relationship between the two powers.
In such a critical time for the relationship between the United States and Russia, it is counterproductive for the United States to take actions that it can predict will drive Russia even further away. Entering into a conflict with Russia in the Black Sea would not only engage the U.S. in a costly conflict but would damage its security and diplomatic interests.
Maximizing Biden's Plan to Combat Corruption and Promote Good Governance in Central America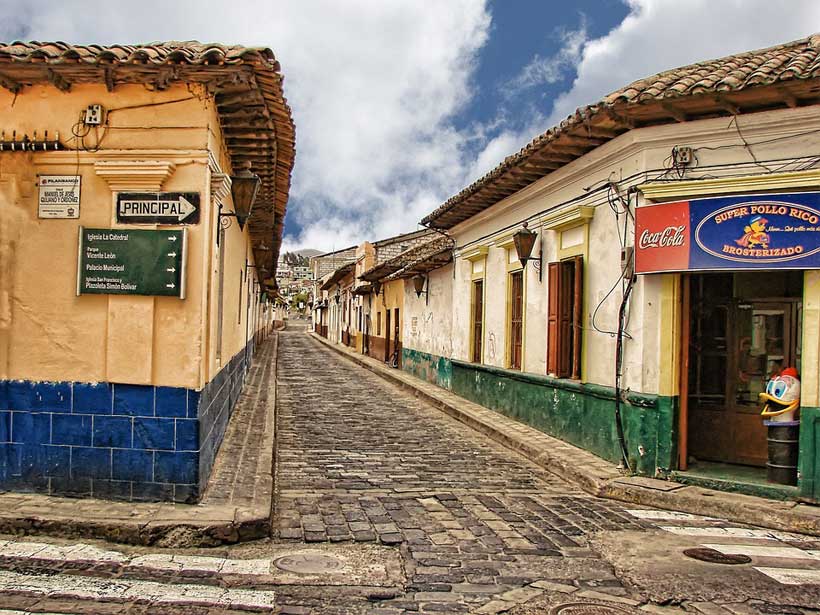 Authors: Lauren Mooney and Eguiar Lizundia*
To tackle enduring political, economic and security challenges in the Northern Triangle countries of El Salvador, Guatemala and Honduras, the Biden administration is attempting to revitalize its commitment to the region, including through a four-year, $4 billion plan submitted in a bill to Congress.
In its plan, the White House has rightly identified the root causes of migration, including limited economic opportunity, climate change, inequality, and violence. Systemic corruption resulting from the weak rule of law connects and entrenches the root causes of migration, while the increased devastation brought about by climate change exacerbates economic hardship and citizen insecurity.
The renewed investment holds promise: previous foreign assistance in the Northern Triangle has shown results, including by contributing to a reduction in the expected level of violence. As the Biden Administration finalizes and begins implementing its Central America strategy, it should include three pillars—rooted in lessons learned from within and outside the region—to maximize the probability that the proposed spending in U.S. taxpayer funds has its intended impact.
First, the Biden administration should deliver on its promise to make the fight against corruption its number one priority in Central America by supporting local anti-graft actors. The sanctions against officials which the United States is considering are a step in the right direction, but lasting reform is best accomplished through a partnership involving regional or multilateral organizations. Guatemala's international commission against impunity (CICIG) model was relatively successful until internal pushback and dwindling U.S. advocacy resulted in its dismantlement in 2019. Though Honduras' equivalent was largely ineffective, and El Salvador's recently launched version is marred by President Bukele's campaign against judicial independence, there is room for learning from past mistakes and propose a more robust and mutually beneficial arrangement. The experience of Ukraine shows that while external engagement is no silver bullet in eliminating corruption, the role of foreign actors can lead to tangible improvements in the anti-corruption ecosystem, including more transparent public procurement and increased accountability for corrupt politicians.
In tandem with direct diplomatic pressure and helping stand up CICIG-like structures, the U.S. can harness lessons from prior anticorruption efforts to fund programs that address other aspects of graft in each country. This should involve empowering civil society in each country to monitor government compliance with anti-corruption laws and putting pressure on elected officials to uphold their commitments. While reducing impunity and improving transparency might not automatically persuade Central Americans to stay, better democratic governance will allow the three Northern Triangle nations to pursue policies that will end up expanding economic opportunities for residents. As Vice President Harris recently noted, any progress on addressing violence or food insecurity would be undermined if the environment for enabling corruption remains unchanged.
Second, the United States should support local initiatives to help reverse the deterioration of the social fabric in the region by expanding access to community decision-making. Given the high levels of mistrust of government institutions, any efforts to support reform-minded actors and stamp out corruption at the national level must be paired with efforts to promote social cohesion and revitalize confidence in subnational leaders and opportunities. In the Northern Triangle countries, violence and economic deprivation erode social cohesion and undermine trust in democratic institutions. The U.S. government and practitioners should support civic efforts to build trust among community members and open opportunities for collective action, particularly in marginalized areas. A key component of this is expanding sociopolitical reintegration opportunities for returning migrants. In so doing, it is possible to help improve perceptions of quality of life, sense of belonging, and vision for the future. While evidence should underpin all elements of a U.S. Strategy for Central America, it is particularly important to ensure social cohesion initiatives are locally-owned, respond to the most salient issues, and are systematically evaluated in order to understand their effects on migration.
Lastly, the U.S. should take a human-rights based approach to managing migration and learn from the pitfalls associated with hardline approaches to stem migration. Policies rooted in a securitized vision have a demonstrable bad record. For example, since 2015, the European Union undertook significant measures to prevent irregular migration from Niger, including by criminalizing many previously legitimate businesses associated with migration and enforced the imposition of legal restrictions to dissuade open and legal migration. Not only did this violate freedom of movement and create adverse economic consequences, but it also pushed migration underground, with individuals still making the journey and encountering significant threats to their lives, security and human rights.
A welcome realignment
Acknowledging the role of push factors is key to responding to migration effectively. Most importantly, putting political inclusion and responsive governance at the center is critical for ensuring vulnerable populations feel rooted in their community. A more secure, prosperous, and democratic Central America will pay dividends to the United States not only in terms of border security, but also in the form of improved cooperation to tackle global challenges, from climate change to the rise of China.
*Eguiar Lizundia is the Deputy Director for Technical Advancement and Governance Advisor at IRI
Sinophobia grows in Argentina: The relations still the crucial one
Since COVID-19 came up in Wuhan, China followed by the growth of anti-sentiment China especially in Argentina. In late November 2020, the crowds happened in the capital of Argentina, Buenos Aires that involved the two Chinese entrepreneurs who have a supermarket chain and the customers speak loudly if the owners spread COVID-19 pandemic. According to a recent article, the slogan of 'China out' is available to speak up against the government.
At the same time, the Representative of the United States expressed similar concerns over the increasingly close relationship between China and Argentina, which come on top of attacks against Chinese immigrants whose country is blamed for the COVID-19 pandemic. The US also concerns that 'the close relationship' would limit Argentina's economic autonomy.
Despite the troubles and the response from the US, the Argentine government still has incredible ties with China on several sides such as economic, military, and politics.
Economic side is crucial with Chinese government. Since President Xi introduced the ambitious project, Belt and Road Initiative, he imagined it can lift China's economy. One of the developing countries and a member of G20, Argentina. During 2005-2019, Argentina received a maximum investment from China $ 30.6 billion, which accounted for 39 per cent of total Chinese investment in South America. Besides, the Chinese corporations also gave the proposal to build 25 industrial pig farms in Argentina, which will significantly increase pork exports to China. The project involving investment of $3.8 billion, is expected to generate annual production of 900,000 tons amounting to $2.5 million in annual exports.
Even captured by COVID-19 that caused an economic and health crisis, the government has several agreements within China. At least, Argentina has 15 infrastructure projects on the list that can be presented to Chinese corporations. The projects that Argentina prioritizes for investment from China are the rehabilitation plan of the San Martín Railway system, improvements to the Roca Railway line, infrastructure works on the Miter and Urquiza railway, and the redefinition of the Belgrano Cargas railway network.
A Marco Press reported Chinese government and Argentine government discussed the possibility of selling to Argentina the Sino-Pakistan's resultant force, JF-17 fighter jets. In the history of both countries noted it was not the first time to have an arms deal. In 2015, the two countries signed a deal for Argentina's purchase of several weapons systems. Estimated at US$1 billion, the deal included warships, armoured vehicles and fighter jets. These agreements were signed during the presidency of Cristina Fernandez de Kirchner (2008–2015), the left-wing and Peronist leader who built close ties with China. Despite, the retired right-leaning, Mauricio Macri in 2015 having cancelled these projects, the Peronist government in 2019 tried to revive it.
In late May 2021, The Argentinian government have announced an Ascention Technologies SA will have a collaboration with China's counterpart, Satellite Hard to install a satellite ground station at an industrial park, The Southern city of Rio Gallegos. But before, since 2017, Argentina also hosted a Chinese military-run space station in Neuquen province. The facility signed between the PRC and the prior government of Cristina Fernandez, is largely operated by Chinese military personnel.
The station's location and known dish characteristics appear consistent with China's need for facilities in the hemisphere capable of continuously tracking objects in space, in support of its lunar and planetary space program. While the telescope facility does not have an overtly military purpose, the head of the U.S. Southern Command has mentioned it as an item of concern, as it is conceivably capable of intercepting signals from American or other overflying satellites, or supporting other Chinese strategic missions.
The Chinese space radar telescope is not, however, the only instance of China collaboration with Argentina on issues related to space. Great Wall Industrial Corporation has helped to build and launch 13 satellites for the commercial Argentine company Satellogic. Additionally, the state satellite company ARSAT also maintains commercial service contract relations with Chinese-based firms.
The several relations led by the Argentine government depend on China's potensial. Instead of the protests that have grown up in Argentina, the government needs to upgrade their economic growth. But, for some reasons, the government should set an alarm if China steps up their acceleration. Besides, the government should be careful and must have more consideration to Chinese firms because the West analysts have stated that China's foreign policy has an unseen reciprocal, the debt-trap. It had been proven that Sri-Lanka's port, the Hambantota, went to the China side.