Cities can fight climate change and improve lives by finding new ways to be cool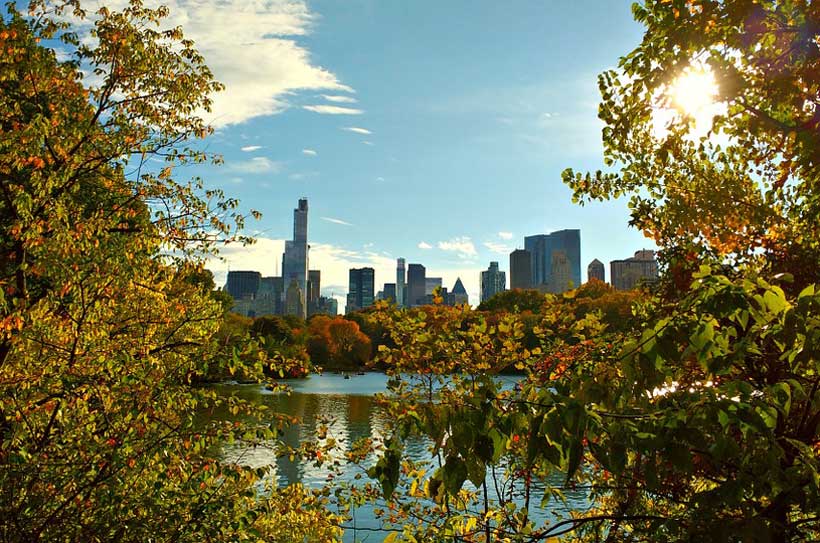 Life has always been hotter in cities. Concrete soaking up and radiating sunlight, and the concentration of people, cars and machinery crank up the temperatures, making them on average 5–9°C warmer than rural areas.
This has led to fast growth of power-hungry air conditioning units delivering cooling. The problem is that this cooling has been pumping out excess heat and greenhouse gas emissions, which warm the planet and so lead to an ever-greater need for cooling.
Cities will still have to keep their citizens cool. We have already witnessed growing heat waves, both in frequency and amplitude. They severely affect the functioning and health of cities and their citizens. Rising temperatures contribute to heat-related deaths, reduced workforce productivity—estimated at 2.2 per cent of working hours lost worldwide by 2030—and poor air quality, which disproportionately affects the poorest communities. Rising temperatures mean that 1.6 billion people could face average summer temperature highs of 35°C by 2050, approximately 1.4 billion more people than today.
We need better ways to keep cool.
"About 40 per cent of energy consumed by buildings worldwide is used for space heating and cooling," said Martina Otto, who heads the secretariat of the Global Alliance on Buildings and Construction at the UN Environment Programme (UNEP). "Space cooling is amongst the fastest-growing building end uses, and with higher temperature, more urbanites and rising standards of living, we will need a multiplicity of solutions to provide thermal comfort and protect human health."
Active cooling needs to be cleaner and more efficient while we design buildings for more passive cooling and include nature-based solutions in buildings and cities' public space. And we need to shift from the notion of cooling down space to providing thermal comfort.
Cities already starting to deliver
There are global and local efforts to address the energy efficiency and climate impact of the cooling sector, in particular through the Kigali Amendment to the Montreal Protocol. These actions can make a huge difference, but cities can do a lot more.
The Cool Coalition—a global network connecting over 80 partners—is working towards a rapid global transition to efficient and climate-friendly cooling. It will work with C40 cities and its network of more than 90 members to share expertise and integrate urban cooling into their climate action plans, as well as with the GlobalABC, who issued a call: "Buildings—keeping cool, naturally".
By implementing clean cooling strategies, cities can not only reduce the demand for cooling but align their policies with other areas of importance, such as air quality, public health and energy resilience.
Cities are working on innovative solutions, and C40 cities are delving deeper into them as they meet in Copenhagen this week for the C40 World Mayors Summit. These range from scaling up district cooling initiatives to cool roofs and green roofs and facades, to urban landscaping with nature-based solutions such as green corridors, a well-articulated offer of green public spaces.
"Cities have a critical role to play in delivering efficient, clean cooling for their citizens" said David Aitken, Director, Innovation at Cool Coalition partner the Carbon Trust. "In their role as a facilitator, planning authority, asset owner and financier, cities have many levers to pull that can influence the way cooling is produced and consumed. Taking action on cooling at the local level will also leverage co-benefits relating to health and wellbeing, air quality and living standards."
There are examples from all over the world.
Following the 2010 heatwave, Ahmedabad in India developed a plan for cool roofs, awareness raising and cooling stations. Since 2013, the city has avoided an estimated 1,100 deaths per year. It has acted as a blueprint for 30 cities in India, who have now released or are developing their own plan.
As part of their commitment to the Paris Climate agreement, Melbourne, Australia is banking on nature-based solutions. The goal is to plant 3,000 trees—which provide shade, reflect sunlight and release moisture into the air through their leaves—every year and cool the city by 4°C.
Copenhagen, Denmark, uses seawater in its district cooling system, reducing CO₂ emissions by up to 30,000 tonnes per year. The goal is to expand district cooling further and contribute to Copenhagen's target of becoming CO2-neutral by 2025. Other initiatives in Copenhagen include green roofs for municipal buildings and a smart city energy lab that demonstrates how electricity and heating, energy-efficient buildings and electric transport can be integrated into an optimized system.
Cool roofs and new building materials on the rise
Cool roofs are gaining traction globally. Through its CoolRoofs Initiative, New York City has already painted more than 5 million square feet of its roofs with a reflective coating. Meanwhile, the Global Cool Cities Alliance has launched the Million Cool Roofs Challenge, a US$2 million global competition to rapidly scale up the deployment of highly solar-reflective roofs in developing countries.
"The concept of cool roofs is simple, but implementation faces barriers in the global south," said Kurt Shickman, Executive Director of the Global Cool Cities Alliance. "We need to raise awareness of the opportunity. The availability of coatings and other cool roof solutions is often limited or non-existent. There is a lack of financing and investment. The Million Cool Roofs Challenge seeks to address each of these challenges."
Green roofs and facades provide thermal insulation and help clean the air by trapping particulate matter. They offer the opportunity for urban agriculture and onsite wastewater treatment, adding further benefits. Bio-based building materials, which have a lower climate impact than concrete and store less heat, also offer real potential to improve the building envelope. While concrete has a high thermal mass, it's extremely energy intensive to produce: 8 to 10 per cent of the world's CO₂ emissions come from cement. "Alternatives such as bio-based materials are increasingly being used and can help reduce environmental impacts, while also providing the desired thermal mass," said Otto. "For example, we have engaged in a partnership with Yale University to explore the use of such alternatives, from certified timber to bamboo and use of agricultural waste products such as coco fibre."
It is clear that cities have a wide menu of options to choose from. They can walk the talk through public procurement decisions regarding their own buildings, set performance standards, use their planning authority and enter into partnerships with the private sector. By taking advantage of these options, cities can turn down the heat in the city and help put the world on track for a cooler future.
New Report Shows Shape of Urban Growth Underpins Livability and Sustainable Growth
A first-of-its-kind World Bank analysis, of the shape and growth of nearly 10,000 cities between 1990 and 2015, finds that the most successful urban areas are those that connect their growth to economic demand and then support this with comprehensive plans, policies and investments that help avoid uncontrolled sprawl.
The new report, Pancakes to Pyramids – City Form for Sustainable Growth, analyzes the dynamic, two-way relationship between a city's economic growth and the floor space available to residents and businesses. It finds that a city is most likely to be its best version when its shape is driven by economic fundamentals and a conducive policy environment – namely, a robust job market, flexible building regulations, dependable public transit and access to essential services, public spaces, and cultural amenities.
Ultimately, getting livable space right, hinges on how a city manages its growth as populations and incomes increase, factoring in three dimensions of expansion – horizontal, vertical or within existing spaces (known as infill), the report finds. This will be key as cities, on the frontlines of the COVID-19 crisis, begin planning for a long-term, resilient, and inclusive recovery.
"Cities are at the frontier of development; they are where people go to chase their dreams of a better life for themselves and their families," said Juergen Voegele, Vice President for Sustainable Development, World Bank. "This report helps us understand why a city grows outward, inward or up. As we support countries with their COVID-19 recovery efforts, this will also help us reflect on what makes a city livable and remind us that well-planned urban growth is good for both people and planet."
In the average Sub-Saharan African city, 60 percent of the population lives in slums—a much larger share than the 34 percent average in cities in developing countries. The lack of floor space takes a severe toll on livability—with major consequences in times of pandemics like COVID-19. Many South Asian cities face similar issues.
Horizontal growth is inevitable for most cities. People will continue to migrate to urban areas for opportunities and a better quality of life, so it is crucial for cities to plan for this trend. As urban populations grow, one way to create more space per inhabitant is by building up instead of out. This could also help reduce crowding, discourage long commutes, draw more people to public transit and drive down greenhouse gas emissions. But building tall, or accommodating more people in a city, is dependent on economic demand and the business environment as it requires better technology, large investments, and higher returns on capital.
"Understanding the multiple drivers of city growth—a precondition for livable density in cities—can help city leaders focus on the right policy actions," said Somik Lall, co-author of the report. "If managed well, cities that take a more pyramid-like shape can provide an impetus to accelerate sustainable development by getting people out of cars, cutting commute times, and limiting greenhouse gas emissions."
Today, around 55 percent of the world lives in urban areas. By 2050, this number is projected to surpass two-thirds of the global population, with much of the new urbanization happening in Sub-Saharan Africa and South Asia. While such growth signals opportunities and better livelihoods for millions of people, it also puts immense strain on cities, especially in countries that contend with low incomes and weak institutional and fiscal capabilities.
By describing how economic productivity shapes decisions by households and firms to locate in cities, and how the quantity and spatial distribution of urban floor space respond to these changes in demand, the report aims to help decision makers sort through competing legal and regulatory approaches, evaluate their investments in infrastructure, and mobilize finance for durable urban investments, particularly for essential services such as transport, water provision, solid waste management, and sewage removal and treatment.
First international online forum Smart Cities Moscow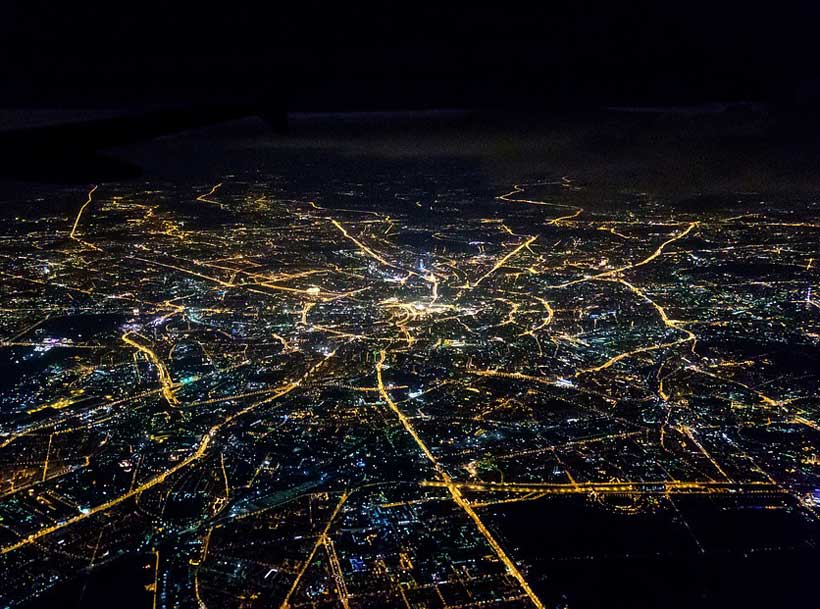 The first international online forum Smart Cities Moscow ended in Moscow. 86 speakers from Russia, China, Switzerland, Canada, Spain, the United States, Sweden, and other countries spoke at the forum's business program. More than 193,000 people watched the broadcasts of the panel discussions and sessions.
"A modern approach to digitalization is unthinkable without exchange of experience and conversation between cities. Moscow, being one of the world leaders of digital transformation, acted as a platform for such a conversation, and it is important for us that the international community responded with interest to this initiative. Recent years have especially shown how important it is to develop the IT infrastructure of cities and create online services focused on the daily needs of city dwellers. Synchronization and joint efforts will make megacities even more sustainable, smart and comfortable for living," said Eduard Lysenko, Minister of the Moscow Government, Head of the Department of Information Technologies of Moscow.
The need for global communities to cooperate in creating and developing smart cities was also stressed by Juwang Zhu, director of the UN Department of Economic and Social Affairs' Division of Public Institutions and Digital Government.
"We at the UN support universal interaction in terms of the implementation of new technologies. I am glad that the Smart Cities Moscow forum will now be an annual event. This is very important: to encourage cities to exchange practices, to develop digitalization with the whole world, so that there would be more and more smart cities," Juwang Zhu said, adding that the greatest benefit of using new technologies was seen by countries during the fight against the pandemic.
The business program of the forum consisted of 15 sessions divided into three main directions: "Smart City Infrastructure and Technologies", "Smart City for Life", and "Sustainable Development of Smart City". The experts shared their experiences of using digital solutions in transport, urban planning, tourism, ecology, energy and other sectors important for the cities. Separate sessions were devoted to piloting 5G networks, application of artificial intelligence in urban processes and big data analysis for urban development planning.
Best practices and ecosystem approach to the digitalization of cities were discussed during the plenary session of the forum. Mayor of Moscow Sergey Sobyanin spoke about the experience of introducing technologies in the capital and creating digital platforms for residents. He noted that Moscow digital projects cover absolutely all spheres of life, focusing primarily on human needs. Representatives of the relevant departments of the Moscow City Government spoke in more detail about the capital's IT projects during the panel discussions.
Mr. Chen Jining, Mayor of Beijing, Mr. Bakytzhan Sagintayev, Mayor of Almaty, Mr. Saeed Belhoul, Director of Electronic Government Operations of Dubai Telecommunications Regulatory Authority, Mr. Mohamed Salah Eldin, Project Manager for the construction and formation of the smart city Nour (new administrative capital of Egypt) and Mayor of Fort Lauderdale Dean Trantalis also shared their experience at the plenary session.
One of the key events of the forum was the awarding of two certificates of compliance with international ISO standards for sustainable and smart cities to Moscow. "Until now, there has never been a precedent in history when both of these certificates were awarded simultaneously," said Patricia McCarney, president of the International City Data Council (WCCD).
How Cities Can Take Action to Drive the Energy Transition
The dominance of fossil fuels in the urban energy supply puts cities on the frontline of climate change. Cities account for about 75% of global primary energy use and are responsible for 70 per cent of energy related greenhouse gas (GHG) emissions, making them key actors in both national and global efforts to transition to a net-zero future.
Cities can catalyse the shift to a low-carbon future
A new report published today by IRENA, outlines ways in which cities can catalyse the shift to a low-carbon future – in turn supporting regional and national governments with the achievement of sustainable energy targets and the realisation of global climate objectives. Cities can be target setters, planners and regulators. They are often owners and thus operators of municipal infrastructure. Cities are always direct consumers of energy and therefore aggregators of demand, and can be facilitators and financiers of renewable energy projects.
Renewable Energy Policies for Cities also presents case studies from small- and medium-sized cities in various regions, demonstrating that cities are already stepping up to the responsibility. Examples from China, Costa Rica, and Uganda show that despite limited access to financing and policy support, the clear benefits of sustainable energy in an urban context have inspired action.
Solar Power in Kasese, Uganda
In Kasese, Uganda, for example, the municipality recognised its significant potential for solar energy, in turn leading to the establishment of Kasese's Municipal Sustainable Energy Strategy in 2017. IRENA contributed to Kasese's journey in deploying solar energy with its SolarCityEngine, a web-based application to assist homes, businesses and municipal authorities in evaluating the prospects of electricity generation using rooftop solar photovoltaics (PV). The online simulator allowed the municipality to assess the costs of incentive, affordability, and the total volume of investments.
A set of policy measures then followed, which included efforts to attract investments, programmes to train households and small businesses to deploy home-based solar system, and awareness-raising activities to ensure acceptance by residents. As a result, the residents of Kasese embraced the deployment of solar PV in their city, including their homes. The shift from polluting kerosene lamps to clean solar power brought improved health to many and presented new economic opportunities as people saved money on electricity.
E-mobility in Cartago, Grecia and Guanacaste in Costa Rica
In Cartago, Grecia, and Guanacaste in Costa Rica, electric mobility (e-mobility) is the new frontier in achieving net zero emissions. E-mobility is presented as a natural choice for the country thanks to its high renewables share in power supply, the availability of space for infrastructure, the short average of driving distance, and the optimal average temperature for electric vehicles (EVs).
With effective policies in place, the report highlights that Cartago, Grecia, and Guanacaste have all witnessed a positive increase in e-mobility infrastructure. The easy access to facilities, combined with the cost efficiency of EVs, motivates residents to make the shift from fossil-fuelled vehicles to EVs, and adopt a more sustainable way to commute. Electric buses also increased in number, not only creating jobs for trainers and drivers, but also reducing demand for private driving, and consequently GHG emissions.
Wind-powered heating in Zhangjiakou, China
In Zhangjiakou, China, residents attested to the positive change brought about by a wind-powered heating system. After abandoning coal for heating, residents found the air to be cleaner, which motivated people to enjoy nature and socialise more in outdoor settings. The wind power also fuelled growth in the city as businesses increasingly sought to base their operations in Zhangjiakou, to benefit from the low-cost electricity produced by the wind power.
Geothermal energy for district heating and cooking in Xiong'an, China
Xiong'an became the first smog-free city in Northern China thanks to the development of geothermal energy. With its low operation and maintenance costs, as well as resilience to weather conditions, geothermal has successfully replaced coal-generated district heating in Xiong'an. Residents enjoy the benefits from reduced heating costs, and the geothermal power plant together with district thermal grid creates jobs for the city.
Geothermal energy for district heating in Bogatić, Serbia
In Serbia, the success of Bogatić municipality in deploying geothermal energy for district heating system has motivated other municipalities to exploit their geothermal potential. After discovering the cost efficiency and the reduced pollution resulting from it, residents and financial institutions are now the advocates for the technology. See the guidelines for policy makers on Integrating low-temperature renewables in district energy systems.
Global energy transformation starts at a local level
Examples presented in the report showcase best practices for other cities working towards a decarbonised energy supply. What they emphasise is the importance of strong alignment between local and national governments, and of proactive local resident, community group and business engagement. For the global race to zero to move at an accelerated pace, the world's urban environments must be empowered to take meaningful actions.
Read more in the Renewable Energy Policies forCities and related case studies, also available in Spanish and Chinese. The reports and case studies were produced with the support of the International Climate Initiative.