The Soviets called it "the shadow theatre", i.e. the set of psychological warfare techniques of the time, in the Cold War world.
Maskirovka, in particular, e.g. everything is camouflage, deception, real psychological warfare, disinformation.
In fact, if we analyze the psywar techniques currently used, we realize that we are still at the Cretaceous period.
No sectoral influence operations, no action on subjects or public targets, little knowledge of the new discoveries of social psychology and biopsychic evolution.
The scenario of Western psywar operations is still not very brilliant.
Obviously, explaining to the Defense Ministers of Western countries what these operation are about is a very difficult mission that few people would be able to accomplish successfully.
Actually, nowadays the old maskirovka is not the cover, the shell of real operations, but its true essence.
Just as today's industrial production is, above all, communication, induction of a certain behaviour, identification of a target of customers, development of a product that meets their psychological and symbolic needs, currently also war is above all maskirovka well before being military and destructive struggle.
Nobody cares where engines are produced, which are now all the same, but certainly the market is interested in the symbolism of goods, in its evocative potential and in the ability to define the status of those who buy them.
Furthermore, in an old CIA manual, the Soviet "active measures" were defined and classified as follows: a) the Center gives the green light for a strategic disinformation campaign; b) the news, which is never entirely true or entirely false, is prepared and packed; c) the dezinformatsja news is disseminated abroad so as to later check the results.
The results are eminently practical: the "Euromissile battle" narrated by Michel Tatu, the long end of the Vietnam war, the management of Soviet foreign policy after the Helsinki Treaty.
But that is not all: currently, the intelligence mainly consists of economic effects, which are continuous and complex. The shift from the Soviet "active measures" and from the political-military clash to the industrial one marks a large part of the post-Cold War period.
All true psychological warfare is active and proactive, but the whole Western warfare doctrine is defensive and passive, which means it does not exist.
Hence it is not necessary to wage war manumilitari, for the additional reason that the enemy's enterprises and infrastructure will be good also for us. At a time when the value chains are now fully global, when cars are manufactured in Spain for the German market and in China for the Indian one – not to mention drugs, the active ingredients of which are produced in India for the French market and even in Mexico, but for the Canadian one.
All contemporary intelligence, however, is targeted to the economic and technological resources of the possible enemy and operates – 24 hours a day – on the Web and also in the traditional media machinery.
Hence, those who win are not those who have the best weapons or the best products, but those who creates the best and most convincing storytelling around them.
It is therefore useful to see how the old "shadow theatre" is being changed and perfected.
This is what is needed in a situation of actual integration of all large companies, not only global but also national ones.
In the field of social media, for example, the most widespread tactics are those of "selective censorship", or the hacking of sensitive information, which becomes hegemonic in the common discourse, or even the manipulation of the Internet search algorithms, with a view to linking some content to other one, in a completely unreasonable way.
30-40% of the news that can be found online is designed to deceive at least some of the readers.
Deception: not to mention something and tell the truth about everything else or, instead, to create a storytelling in which real things appear surrounded by completely fake data.
How so?
By changing the perception of facts, or the news about the facts, with strong or weak adjectives and nouns, or with universal symbols, and even with references to people or things of great fame, either negative or positive.
15% is the average quota of experts taken out by the automated texts that can be found on the World Wide Web, while about 60% of all readers are usually put on the spot by the texts and news available on the Web.
The Canadian Services have provided this statistics.
The operating techniques are now known to everybody: a) the Bot, a software that automatically operates on the Web, by selecting the content; b) the countermessage, indeed a message that offers the "true" or "fake" version of what has been said previously; 3) the Denial of Service (DOS), the temporary disruption of the Web for a certain user, and the old Disinformation; 4) the Noise that covers the relevance of the data sequence useful for understanding a certain message; 5) the Search Engine Optimization (SEO), the optimization of the number of visitors to any website.
On the technical and ideological levels, there are other online practices that are used daily by the authors of Disinformation: a) the BOTs coordinated with each other, which create a series of cross-references that reinforce the (fake) news that is to be spread; b) the use of false Internet "domains" in which websites and content similar to those of the "enemy" are created; c) the use of e-mails or websites that are pirated and disseminate news opposite to those that the primary user would like to spread.
Contradiction, lie, defamation.
We are still at the old theme of the aria "La Calunnia" ("slander is a little breeze") of the Barber of Seville, as well as the "flower duet" of Madama Butterfly, but all with a firepower that Rossini or Puccini could not even imagine.
There are two profound and conceptual limits to these operations. The first is that, in spite of all possible technological refinement, the basic psychological mechanisms are always the same: personal defamation by sexual or other means- just think of the "Tangentopoli" operation in Italy (the judiciary probe known as Bribesville) at the end of the Cold War and, finally, of the elites' structural inability to separate wheat from chaff, news from disinformation.
If we do something to help a government and then it falls into the trap of dezinformatsja, everything is useless. And this has often happened.
Ministers who tell you that they read it in the newspaper "Corriere della Sera" (bravo!) or that it was whispered to them by some intelligence agents without any qualification – and hence you need to check whether, as Harlequin, they are Servants of two Masters. It has often happened.
Hence, in many cases, currently the maskirovka strikes back and negatively changes the decision-making of those who have carried it out. The ruling classes that know it can save themselves, while the others and their countries are bound to become "servant of two masters" and, in any case, irrelevant.
There are also the undesired effects.
For example, it happened that the reputation of a ruling class was tarnished by convincing citizens that all politicians were "dishonest and thieving" and later we needed to stabilize a country in disarray and adrift without a guide, possibly recovering some of those who had been dismissed as "thieves", thus creating a cognitive dissonance with the previous message conveyed.
However, how can we optimally develop the possibility of an IT attack (but not necessarily this type of attack only) on the decision-making system and on the public of a target country?
The attack will be successful if, for example, there are no useful sources of good information.
Without a reserve of serious, objective and truthful news and interpretations, the whole public and private system of security and education will fail in the long run.
Another excellent condition to launch an attack is uncertainty: in a phase of financial, geopolitical, technological and even military insecurity, with terrorism any news – regardless of its importance -can generate innumerable domino effects.
Probably those who maintain uncertainty have a return – in this case mainly and economic and industrial one.
Nor should we neglect the fact that, if there is a lack of effective information available, the media channels can be bought and sold, infected by adverse agents and induced to acquire information only from certain sources, which are already compromised.
If the commercial goal is the target and above all the audience, everything becomes possible for a foreign operator with bad intentions.
No country, not even those which control the Web at best, is protected from similar operations.
With a view to keeping the situation under control – and this applies above all to those who deal with State Security – we need, at first, to ascertain who makes disinformation.
Very often an individual or a private organisation.
Then, obviously, the exact opposite must be done, but preferably using different mechanisms of action: a similar and possibly "fake" website in case of a Bot, or a personal attack if we are faced with a press campaign.
Hence never use the same usual means and mechanisms.
Generally, abstract and political motivations should not be overlooked: there are NGOs, States, political parties, and companies that usually keep on misinforming.
And often they are not even traced by the intelligence Services.
Obviously, there are also terrorists – but in this case we are talking about another communication system.
Who can say, for example, that German cars are better than Italian ones? Yet it is common sense, albeit wrong.
Nowadays all the environmental propaganda consists of behaviours that favour some countries and companies instead of others. But no one tells you so.
Indeed, this is the real news.
Fake news to be spread, of course, but also generic discontent and uncertainty.
A mass perception that a great Portuguese poet, Pessoa, would have defined as desassosego (disquiet and restlessness).
Obviously, it is even better to let all disinformation go on, with its parallel and unexpected processes, so as to see who makes it and what goals are pursued.
Usually such operations end quickly, but neither the perpetrator nor the victim knows their effects or duration.
Hence the primary goal of all dezinformacja techniques is the partial or complete alteration of the perception of reality.
It is therefore essential to understand the divisions within the opponent's field.
Popular or elitist.
If we believe that all enemies are the same, we operate for their propaganda and any operation of "psychological warfare" is always inhibited to us.
An essential resource in this field is the conspiracy theory.
The field of others is segmented, but the absolute uniqueness of those who generated the content we do not like or that harm us is assumed.
A well-managed conspiracy manages to work well where few other maskirovka techniques do so.
Perfect for simplifying all matters, it immediately identifies the aim of each psywar: to find the enemy, either true or false.
Another procedure is usually to use entities that everybody deems "third parties" to spread messages against the enemy (once again the current ecologism is full of examples in this regard) and then reinforce their message through other information sources: truth comes from repetition and the mind learns not from a single fact or event, or from a single person, but always from what Fritj of Capra called the mental ecosystem.
The human brain is made in such a way that it tends to believe both in repetition, but also in similarity and homogeneity.
Our brain has evolved only among human groups already formed. It is not by chance that, unlike what happens to animals, our brain maturation must take place in a post-natal social, family and group context.
Otherwise – as Nietzsche said – to live alone, one must be either a beastor a god.
Another factor not to be overlooked is that, as in all Gestalt psychologies, what counts is not only what you see, but also what you do not see.
As in the Rorschach test, the inkblots can be perceived either as a glass or two butterflies, but it is the outline, not the inside of the image that can suggest one answer or the other.
However, how can we counteract such an operation? Denial is always the best answer.
But it is simple and repetitive, always prone to others' psyops.
We can simply deny having received funding from a certain country.
Mere denial stops the game of cross-references and shadows that would develop if the victim of the operation were to dwell and go into explanations that 87% of the audience – on the Webor even in the old media, never follow. Those who justify themselves are always wrong.
Denial is used to make a quick fix, but it is certainly not a stable and definitive answer.
Another technique is to defame and attack those who make disinformation.
It works well, but once again it is a mechanism that does not last long.
A disinformation campaign is never opposed with temporary and limited makeshift interventions and stopgap measures.
Dezinformatsja is always a potentially endless flow, to which we must respond by creating a state of mind (not "news", but a stable and possibly ungrounded mental state) that is always potentially and equally endless.
It should also be added that our intelligence Services know nothing about these things. We are still focused on the protection of redundant critical infrastructure and possibly even of selected military and information networks. Everything is even too obvious.
Nevertheless, how can we avoid the defamation of one of our most famous chocolate creams in China?
Furthermore no one will be able to tell you what happens when there is defamation against our production system, as well as against our political system, which is, in fact, also a critical infrastructure.
Goodness knows what happened to our rubber before Pirelli's deal with ChemChina. And it was not China that took the first step.
If we also study the issue of the F-35 fighter that was not acquired by the German Armed Forces, you will also understand the resulting weakness of Chancellor Merkel and her "heir", as well as the short-lived successes of the Right, which always remains under the threat of being dismissed as neo-Nazi.
The neo-Nazis, however, were still pasture land mainly for the Eastern and Russian intelligence Services.
Hence using the professional ignorance of our politicians to defame our intelligence Services – as is currently happening – is certainly a perfectly orchestrated defamation operation.
A cheap politician who uses the intelligence Services to protect himself is like the main character of the "Manuscript Found in Saragossa", who files the silver ball he will put into the gun to commit suicide.
In a different way and with different effects, Italy is drifting to a condition very similar to Great Britain's in the Brexit phase.
A slow and subtle Italian destabilization, with a terrible and useless fragmentation of the voters and the political classes.
Nowadays in Italy there is a sort of geopolitical strike: the country is on the sidelines and reluctant to understand the reality of power relations and national interests.
In the case of the operations carried out by China, however, we have a completely different picture.
It should be recalled that, as early as 2014, China established the Central Leading Group for Internet Security and Informatization, chaired directly by Xi Jinping, in addition to the Cyberspace Administration of China. The Chinese leaders' central idea is to make national sovereignty possible in cyberspace.
This is not easy, but it can be achieved with technological hegemony and strategic wisdom.
Hence the importance of Huawei's 5G global fight and the concrete possibility of "controlling world innovation", as some Chinese leaders say.
Therefore, in the "war of shadows", we currently have to deal with the great influence operations, which are actions of cognitive modification, i.e. actions to change the perceptions, behaviours and decisions of certain target groups, in the country to be influenced, which can be changed to the benefit of the acting Power.
Or even very broad operations, which regard the whole political audience.
Conversely, the "influence campaigns" are operations carried out by an adverse and alien Power that tend to put together various small-scale and sectoral influence actions, which may have common goals or, in any case, not contradictory and opposed goals.
This means that through "influence operations", we can influence the actions of the rulings class, as well as all or part of the public in a country, or the activities of an allied country.
Influence actions are always linked to strategic deception and the possibility of exploiting the enemy's weaknesses, particularly those typical of moralism.
Currently moralism is a tool used by some countries against others.
Hence influence operations are certainly deception, but above all they mark a new Intention, or an Interference.
Nevertheless everything happens in the epistemic chain formed by single individuals, and then in the social or para-social sphere, characterized by the real relations among individuals, the real public sphere, the media, the elites, the "experts", the scientific and technical system of a country.
Currently all Western media are ever weaker and often not very attentive to influence operations because they are subjected to a very fast change of technologies, as well as a quick commercial trend of the system. We are all market oriented in the short term, and currently all the influence operations made so far exploit above all the technological, legal and economic weaknesses of the various countries to reach their own aims.
The vulnerability of the public is yet another issue. Considering the new technologies, there is not only the possibility for each psywar operator to change the perception of others' world, but also to do so in a covert way.
This applies to any Internet operator and any millennial kid.
And that is what counts. One hundred "denials", however developed, are always news.
There is also a psychological problem.
The above mentioned evolution has not provided us with a brain that always seeks the objective truth of facts, but we have a cognitive system that finds an acceptable reality day by day.
Phylogenetically, the conformity to a group is more important than a subjective psychology that always seeks only truth, be it objective or linguistic.
In economics as in politics, free riders always have a hard life. And they are always those who define a new paradigm. Enzo Ferrari invented luxury sports cars against everything and everyone. Some pasta makers in Northern Italy discovered they could sell dried Italian pasta any where in the world.
Not to mention advanced technologies, where Italian companies were bought to be destroyed (Hewlett-Packard with Olivetti, for example) or to be put out of business, or the export of mass technologies, such as Piaggio in India.
Hence we often have to deal with the confirmation bias, i.e. the psychological tendency to ignore information that goes against accepted beliefs, or with the creation of a protective apparatus against threats to identity and team spirit.
Therefore we have to do with a series of mass influence actions that are now typical:
a) Terrorism. Creation of fear, an essential element of influence operations, but also of the radicalization of certain themes. A primitive, but very effective solution. In this respect, just consider the case of Italy in the 1970s and in the 80s. The sword jihad is a different story, but often not dissimilar to that of "red" terrorism in Europe.
b) The operations of para-State organizations, i.e. criminal structures and vast organized crime. Or do you really think that the international crime organizations have been created and have become powerful on their own, like the Baron Munchausen, who rescued himself from quicksand by pulling himself out at his own hair? All criminal organizations have always been influence instruments.
c) There are also hackers, who operate divided to strike together. Consciously or not, 78% of them are operators of the Powers that support their projects.
d) Not to mention hackers having only economic goals. After making money they, too, are not aware of the fact they have resold their data to some countries, but not always those they like.
Hence how can you create a "narrative" for influence operations?
Nowadays you can certainly create a consistent, long, credible and wide-ranging storytelling.
Conversely, "negative" techniques tend to disrupt the narrative over a long period of time.
There is also distraction, the creation of an external objective far from the themes discussed.
Therefore, we propose to create an Agency or a unit of it dealing with the disruption of influence operations which, before the end of the Cold War, Italy hosted like no other country in the world to later maintain its Kantian "minority status" in the following years.
An Agency that can really carry out influence operations – actively, with no curbs and restraints other than the operational and technical ones.
Therefore, in terms of protection of Italy's industrial values, patents, as well as "reputation" of the country and its brands, even the less famous ones, we are now almost at death's door.
Hence it will be good to quickly reverse the course.
Voicing Against Disinformation
In the digital era, information dissemination is not an arduous task. Information can reach many places even multiple times. However, not all information that is disseminated is true and accurate. Often information is inaccurately transmitted and this can be with or without intention. However, in the case of disinformation, there is always the guilty intention, it is the deliberate act of disseminating false information to deceive its recipients. Disinformation mostly happens in the online space which means it is a cross-border crime. Since it is extraterritorial, widely available and publicly accessible, the parties to disinformation are more than one. The impact of disinformation does not only affect one but society at large.
The rationale behind intentionally falsifying content is hard to ascertain, however, visible reasons are to gain monetary advancement, political reasons, acts of terrorism and extremism. With the rise of digitalization of the world disinformation is escalating on a great scale and yet to date it has become extremely hard to counter and mitigate disinformation. (Office Of Inspector General Department of Homeland Security, 2022) has stated that "the objectives of disinformation campaigns can be broad or targeted, [for example], campaigns may aim to erode public trust in our government and the Nation's critical infrastructure sectors, negatively affect public discourse, or even sway elections. These campaigns can have foreign or domestic origins and may incorporate several different types of information".
Disinformation can be state-sponsored or by the private sector. At present, information literacy is finely utilized by countries to wage war against one another. (Barnes and Sanger 2020) have stated that countries such as Russia and China have taken [social media platforms] such as Facebook, Twitter and YouTube to create and amplify conspiratorial content designed to undermine trust in health officials and government administrators, which could ultimately worsen the impact of the virus in Western societies". (King et al, 2017) have stated that according to research "the Chinese government has shown to deploy disinformation campaigns, sometimes to distract and disrupt (for example, concerning events in Hong Kong, Xinjiang or the South China Sea), as to push a particular agenda (for example, to win support for its 'Belt and Road' initiative)".
Disinformation affects both military and soft security aspects. A piece of disinformation can be a critical determinant to decide a victory of a state against another. There are many instances where global competition happens between countries using information advantages. Disinformation also impacts the economy since disinformation can create a bogus demand for certain products and create a market. Disinformation also undermines the rights of people. Disinformation affects democracy. An example of disinformation is election manipulations where real victory is not pronounced. Furthermore, disinformation can take the face of impersonation of world leaders and prominent figures which affects the dignity of people.
The number of countries that have criminalized disinformation, especially in online space is very low and this not only poses a threat to one country but also affects the rights of other countries at stake. There is also the ability to do fact checks and fact verification however not all matters can reach the state level. The number of people who inquire about the credibility and validity of the content is less and holding people or an authority accountable for the content is hard as well.
World leaders advocate many strategies to counter disinformation such as cyber commands. According to (CNN,2022), "US military and intelligence officials are stepping up their efforts to defend the electoral process from foreign hacking and disinformation". (Shackelford,2020) has stated that "In Indonesia, President Joko Widodo spearheaded the creation of the new National Cyber and Encryption Agency to combat disinformation in their elections". Sri Lanka too has a cyber command center to fight disinformation. Certain countries utilize narratives, and counter-narratives to create or rebut propaganda. (Time,2023) has stated that "As part of an effort to target Telegram, Russia co-opted popular fact-checking formats. It created a host of multilingual channels, like one named "War on Fakes," which "verified" or "fact-checked" allegations to support pro-Kremlin narratives and defend the Russian military's actions."
However, one of the main mechanisms that can be utilized against disinformation is reporting disinformation. This is similar to whistleblowing. Whistleblower is "an employee who alleges wrongdoing by their employer of the sort that violates public law or tends to injure a considerable number of people. The employer can be public or private. Applying the same measure, if any person in the society comes up with a piece of disinformation which is against the morality, tranquility of the society, law and order, creating disharmony, such person or the authority must have the mechanism to report a such issue. Traditionally reporting such content can be done via phone call. Yet, since the world is digitalized and mostly disinformation happen online, reporting the by social media itself is prudent. Social media platforms gives the option to "report" content which is against community standards. However, reporting disinformation goes a step beyond. Some disinformation will not be understood by lay people and only the experts in the field will recognize it. Therefore, it is the duty of such a person to notify it. Governments all over the world therefore has an undeniable role to provide a platform to report disinformation which will encourage whistleblowing. This actually serves the purpose of fostering information literacy in people to inquire and verify the content.
The Failures of Russian Intelligence in the Ukraine War and the Perils of Confirmation Bias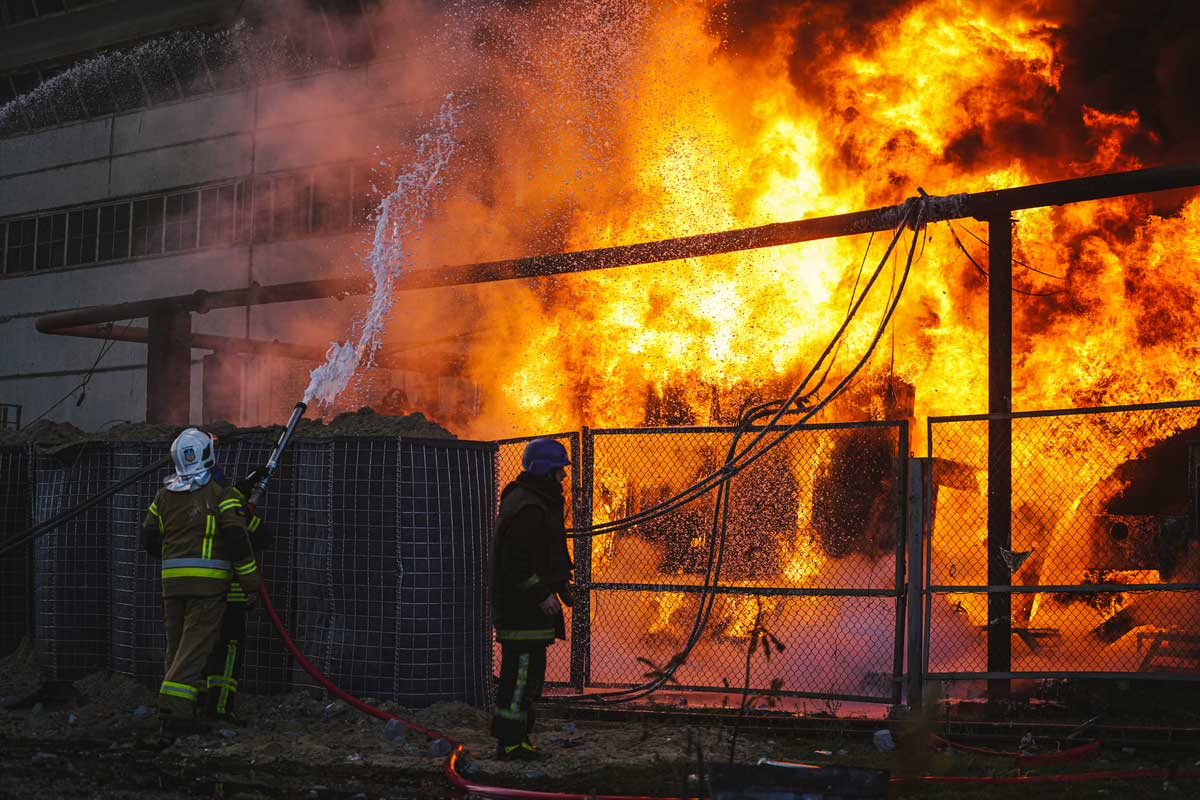 The Russian invasion of Ukraine defied many expectations, not least the Kremlin's. Prior to the 'special military operation' launched by President Vladimir Putin last February, the Russian government expected minimal organised military resistance from the Ukrainians. A quick victory was assured, much like the 2014 annexation of Crimea but on a grander scale, with the decapitation of the Ukrainian government as a likely result. Yet, more than one year later, Ukraine remains very much in the fight, in defiance of Russian expectations. Evidently, the Russian military and political elite launched the invasion based on flawed assumptions. The question now, is what role did Russia's intelligence services play in forming these false assumptions and why did they go unchallenged?
Much of the blame may rest on Putin himself according to a paper published in The British Journal of Politics and International Relations in December last year. Before the invasion, it was widely assumed that the Russian President's ability to use strategic intelligence was virtually unrivalled on the world stage. Unlike other world leaders, Putin possesses a professional background in intelligence, having been both an officer in the KGB and director of the Federal Security Service (FSB), between 1998 and 1999. Russia's swift and surprising annexation of Crimea and ability to disrupt targets with hybrid warfare was further evidence of Putin's strategic acumen. However, the events leading up to and during the war in Ukraine cast the Russian President in a different light, as a deeply flawed intelligence manager and consumer.
One issue highlighted by the paper's authors is that intelligence agencies within authoritarian regimes are blindsided by 'a frequent inability to accept dissenting judgements as being offered in good faith.' This appears to have been true of the Russian intelligence agencies prior to the invasion of Ukraine. Instead of offering their primary intelligence customer an intellectually honest assessment of the situation in Ukraine, the intelligence services appear to have disseminated intelligence that merely confirmed his biases. As explained by a group of experts in May last year, 'Putin believes Ukraine is or ought to be Russian and whatever passed for intelligence preparation for the invasion may have confirmed this in his mind… We can infer that Russian intelligence services supported Putin's view of Ukraine as a state ready to be absorbed.'
Ultimately, the officers of Russia's intelligence agencies, be it the FSB, Foreign Intelligence Service (SVR), or Main Intelligence Directorate (GU), are dependent on Putin for their advancement, prosperity, and survival. This encourages a culture whereby the intelligence services compete for his approval, which is far from useful in terms of generating dispassionate and unbiased intelligence products. Years before the invasion, in 2017, Professor Brian D. Taylor argued that independent thinkers had largely left the Russian intelligence services, the implication being that they were now staffed by individuals who were content to conform with the dominant viewpoint. This has led to the formation of an institutional culture compromised by groupthink.
A very public example of the Russian intelligence community's hesitancy to speak truth to power came in February 2022, when Director of the SVR Sergey Naryshkin was humiliated by Putin during a televised meeting of the Security Council. When questioned whether Russia should recognise the two self-proclaimed republics of Luhansk and Donetsk, Naryshkin suggested giving the West one final chance to return to the Minsk agreements. This was evidently not what Putin wanted to hear and he pressed a now visibly nervous and stuttering Naryshkin until the latter agreed that it would be the right course of action for Russia to recognise the two breakaway republics. Of course, this was a clear example of political theatre, but it does not bode well that Putin was willing to publicly humiliate one of his intelligence chiefs. Whilst it is not known what goes on behind close doors, there has been increasing scrutiny of Putin's behaviour which suggests that the Russian leader has put an unhealthy amount of distance between himself and his top officials.
This is not to say that Putin micromanages the intelligence services or that he predetermines every decision without any recourse to their advice. Indeed, the intelligence services wield a tremendous amount of influence over high-level decision making. The problem is more so that the intelligence services are institutionally incentivised to say what they think Putin wants to hear. His views on Ukraine were well-publicised before the invasion, and no doubt senior intelligence officials would have been familiar with his frame of mind. His dismissal of there being a legitimate sense of Ukrainian nationalism and a belief that Ukrainians would be willing to join Russia and reject Western moral decadence and degradation were hardly secrets. For the intelligence services competing to win approval, there would have been few incentives to contradict this official narrative. Russian intelligence preparation for the invasion therefore likely served to confirm the Russian President's biases.
There is some evidence to the contrary. According to US intelligence documents leaked in April, the FSB accused Russia's Ministry of Defence of underreporting Russian casualties in Ukraine. Allegedly, the FSB was critical of the Ministry of Defence for failing to record the losses suffered by the Russian National Guard, the Wagner Group, or fighters under the command of Chechen leader Ramzan Kadyrov. The FSB's casualty estimates were reportedly roughly double those given by Russian Defence Minister Sergei Shoigu in December. This does indicate a willingness to break bad news and contradict the official narrative. However, in this particular case, the FSB stands to enhance its own standing with Putin by undermining the Russian Ministry of Defence, thus fitting the broader pattern of institutional rivalry.
Naturally, much remains unknown about the activities and procedures of the Russian intelligence services prior to and after the invasion of Ukraine. What the available evidence does suggest however, is that Russia's intelligence services are burdened by political considerations and biases which interfere with their ability to plan, direct, collect, process, analyse, and disseminate valid and useful intelligence. The Russian President bears much of the blame for the creation of a professional culture which does nor prioritise the truth as the highest good. Consequently, Russia initiated its invasion of Ukraine based on faulty assumptions and was unable to forecast the Ukrainian reaction with much accuracy.
Iran Threat to National Security 2023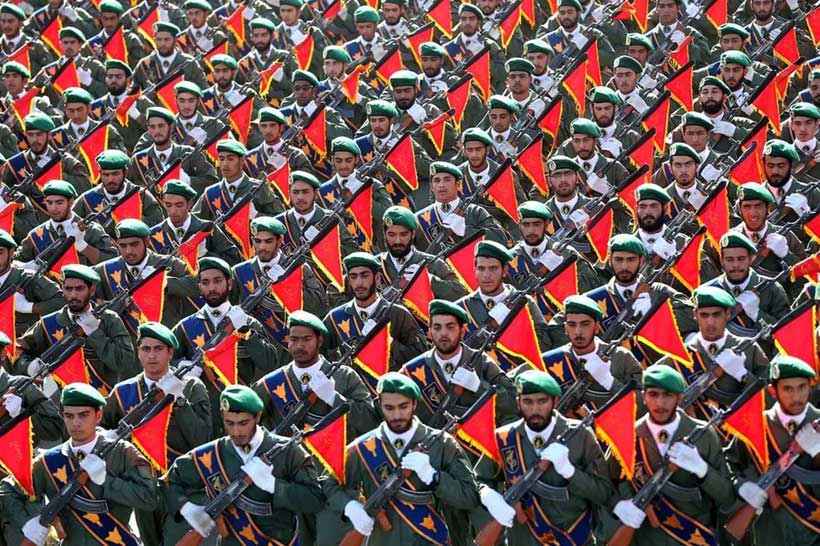 The annual Threat Assessment of the U.S. Intelligence Community for 2023, identified Iran as the third greatest national security threat to the United States, after China and Russia. As those two countries have been covered in other reports, this paper will focus on the Iran threat, evaluating it within the framework of a PMESII analysis. PMESII is an acronym used in military and intelligence services which analyses threat countries across six dimensions: Political, Military, Economic, Social, Infrastructure, and Information.
1. Political: This dimension examines political systems, governance structures, institutions, and decision-making within a country, as well as the effectiveness of these systems and institutions. It also considers the stability or instability of the government.
The Islamic Republic of Iran (Jomhuri-ye Eslami-ye Iran), formerly known as Persia, has a population of around 88 million, and is located in Western Asia, bordering on Iraq, Turkey, Azerbaijan and Armenia, the Caspian Sea and Turkmenistan, Afghanistan, and Pakistan, and by the Gulf of Oman and the Persian Gulf. The country is a theocratic republic, with a Shia Islamic legal framework.
Iran regularly holds elections, but the quality of democracy is limited because of the influence of the Guardian Council, an unelected body with the power to disqualify candidates on religious grounds. Iran has a president who is elected by the people, but the president is only the head of government, not the head of state. As head of government, the president oversees the operations and implementation of government. True executive power rests in the head of state, the Supreme Leader, Ayatollah Ali Khamenei. The Supreme Leader controls numerous unelected institutions, including the security forces and the judiciary, which are used to suppress dissent and to restrict civil liberties.
Since the establishment of the Islamic Republic of Iran in 1979, the Supreme Leader has always been an Ayatollah. The founder of the Islamic Republic was Ayatollah Ruhollah Khomeini, who maintained the title of Supreme Leader until his death in 1989. He was succeeded by Ayatollah Ali Khamenei, the current Supreme Leader.
The Supreme Leader presides over the Guardian Council, which interprets legislation and elections to determine if they are consistent with the principles of Islam and the Iranian Constitution. The Guardian Council has twelve members, six of whom are appointed by the Supreme Leader. The remaining six are nominated by the Judiciary and approved by the Parliament (Majlis).
In terms of political rights, Freedom House assigns Iran a score of 4 out of 40 and civil liberties 10 out of 60. Citizens have the right to form political parties, but those parties must be loyal to the current government. Change is unlikely to come within the existing governmental framework because of the influence of the unelected bodies. In 2021, for example, the former vice president Jahangiri, was disqualified from running for president because he was determined to be a reformist.
The government is largely dominated by men from the Shiite Muslim majority. Women hold some appointed positions, but generally not powerful ones. In the parliament, five seats are reserved for recognized non-Muslim minority groups: Jews, Armenian Christians, Assyrian and Chaldean Christians, and Zoroastrians. However, members of these groups would generally not be appointed to high-level government posts.
Corruption is rife in Iran. Transparency International assigns Iran a score of 25/100 for corruption, whereby a lower score denotes higher levels of corruption. Iran ranks 147th out of 180 nations. Much of this corruption is attributable to the Islamic Revolutionary Guard Corps (IRGC) which is above scrutiny in practice, and is protected from criticism by the media and civil society.
The Islamic Revolutionary Guard Corps (IRGC) is a military/paramilitary organization with vast political and economic power. The IRGC was formed immediately after the 1979 Iranian Revolution, tasked with safeguarding the principles of the Islamic Republic and protecting the country's sovereignty. Under the direct control of the Supreme Leader, the IRGC controls large sectors of the economy helping fund Tehran's activities. The IRGC also provides military assistance to entities beyond Iran's borders, as it has done for various groups in Afghanistan, Iraq, Lebanon, Palestine, Syria, and Yemen.
The group's mandate includes defending the nation against external threats and maintaining internal security. The IRGC is also assigned the duty of preserving the Islamic Republic's revolutionary ideals and ensuring compliance with Islamic principles. Additionally, it has significant influence on Iran's foreign policy, including supporting regional proxies and paramilitary groups, by providing training, weapons, and logistics. On the economic front, the IRGC is involved in a broad array of businesses, including construction, infrastructure development, energy, telecommunications, and others. It owns and operates numerous conglomerates and companies which augment the groups financing and influence.
2. Military: The military dimension of PMESII assess a country's military strength. It is not comprehensive, however, as it mostly considers personnel and hardware. It does not consider alliances, overseas bases, or the quality of equipment or quality and experience of personnel. All of this will be covered in greater detail in a separate report.
The U.S. ranks first in global firepower. Iran ranks 17th. The U.S. population is 337 million, compared to Iran's 88 million. The U.S. is the world's number-two nuclear power. While it is widely suspected that Iran is working on a nuclear weapons program, to date, it seems they do not possess any nuclear weapons.
The number of active-duty troops is1.39 million for the U.S. and 575,000 for Iran. Additionally, Iran has about 90,000 paramilitary personnel. Comparing the defense budgets, the U.S. spends $762 billion and Iran $25 billion.
Aircraft – US 13,300 to Iran's 541
fighter aircraft -1,914 to 196
Transports – 962 to 86
Helicopters – 5,584 to 126
Attack helicopters – 983 to 12
Tanks – 5,500 to 4,071
Armored vehicles – 303,553 to 69,685
Self-propelled artillery – 1,000 to 580
Towed artillery – 1,339 to 2050
Ships – 484 to Iran's 101
Aircraft carriers – 11 to 0
Helicopter carriers – 9 to 0
Submarines – 68 to 19
Destroyers – 82 to 0
Frigates 0 to 7
3. Economic: Wars are costly to wage. Existing assets have to be deployed, possibly overseas, which is expensive. Factories need to begin churning out exhaustible resources, such as ammunition and artillery shells, as well as replacement vehicles, planes and ships. Uniforms and weapons for new recruits must also be produced en masse. Wars are generally funded by debt, with governments issuing war bonds. The ability to sell those bonds and the interest rate the government has to pay is determined by the nation's creditworthiness, its economic condition before the war, and whether or not the country is under sanctions. The Ukraine War has underscored the power of sanctions and their ability to prevent dollars from flowing into a country deemed the aggressor. Iran would be incapable of levying meaningful sanctions against the U.S. The U.S., by contrast would be able to bring sanctions against Iran. China would most likely help Iran bypass sanctions, but in the end, the U.S. would be able to reduce the amount of money flowing into Iran, while Iran would not be able to do the same to the U.S.
The size of the potential pool of soldiers is important, as is the number of workers available to produce war materials. The U.S. labor force consists of 163 million workers, while Iran's comprises only 28 million.
Iran holds foreign currency reserves valued at $21.4 billion, while the U.S. holds about $37.5 billion. Roughly 60% of foreign currency reserves around the world are held in U.S. dollars. The U.S. does not hold as much foreign reserves as countries such as China and Japan, but this is because the U.S. government has access to more-or-less unlimited quantities of U.S. dollars.
Basic Indicators for Iran
GDP = $352.2
GDP Per capita = $5344.96
Inflation rate = 43.3%
Unemployment = 9.7%
Corruption and mismanagement, including price controls and subsidies, weigh heavily on the Iran's economy. The reliance on oil as well as government domination of numerous industrial sectors further inhibit Iran's development. There is also a significant brain drain as many of the most qualified people flee the country, in search of a better life abroad.
The Heritage Foundation assigns Iran an overall economic freedom score of 42.2 out of 100, making it the 169th freest country in the world. For business freedom Iran scored 38.9 out of 100, labor freedom of 50.7, monetary freedom of 40.6 and financial freedom of 10.
Investment in new businesses, as well as economic development in general, are directly correlated with the protection of property rights and enforcement of contracts. For property rights, Iran scored 25/100, judicial effectiveness 26/100, and for government integrity 20/100.
4. Social: The social dimension looks at societal and demographic elements, including social unrest, ethnic or religious tensions, and social cohesion which might weaken a country's ability to fight a war.
Ethnicities: Persians 61% of the population, Kurds (10%), Lurs (6%), and Balochs (2%), Azerbaijanis (16%), Arabs (2%), Turkmens and Turkic tribes (2%), followed by a small number each of Armenians, Assyrians, and Georgians.
Religion: Islam is the official religion, accounting for roughly 99.4% of the population. Shi'a Muslim (89%) and Sunni (10%). The remaining 1% is composed of Christian, Zoroastrian, Baha'i and Jewish. Christians are the largest minority religion with 250,000 to 370,000 followers, mostly of Armenian origin.
The government punishes Shi'a Muslims who they believe have failed to uphold Islamic values, while Sunnis, Christians, Jews, and other non-Muslims have all been victims of repression. Some religious minorities are effectively banned, such as Baha'i and unrecognized Christian groups. Baha'i members have been persecuted, jailed, and banned from attending university.
The Iranian constitution allows freedom of assembly, as long as gatherings are not "detrimental to the fundamental principles of Islam." Given the state's interpretation of detrimental, there is effectively no freedom of assembly in Iran. Protests and unauthorized gatherings are generally met with brutal force. In 2022, the government used lethal force to suppress protests against water shortages and poor living conditions in several provinces. Human rights leaders and labor rights advocates have been arrested or punished on an arbitrary basis. Activists can even be arrested without a warrant. The lawyers who defend them can also face jail time.
5. Infrastructure: an analysis of critical systems, such as transportation networks, energy systems, telecommunications, and industrial facilities can help to determine a county's vulnerabilities, resilience, and potential risks.
The United States has 13,513 airports while Iran has 319. The U.S. has 35 ports, but Iran only 4. In oil production, the U.S. also leads with 18,000,000bbl, compared to Iran's 3,450,000bbl.
Proven oil reserves – U.S. 50,000,000,000bbl, Iran 210,000,000,000bbl
Natural Gas Production – US 967,144,362,000bbl, Iran 237,561,415,000bbl
Coal Production – 495,130,000bbl, Iran 2,783,000bbl
6. Information: The information dimension analyzes the flow of information, as well as the communication systems, and media within a country. This analysis helps to understand how public opinion is formed and how propaganda and disinformation are disseminated.
In Iran, there is little media freedom either on or off line. Newspapers and other media are heavily censored, and the government directs journalists as to which stories to cover and which to avoid. Critics and opponents of the government are never given a platform. Many foreign websites, including news sites and social media, are blocked. Satellite dishes are illegal, and the police have actually raided homes, confiscating dishes. Persian language journalists working abroad have had their families threatened if the state did not approve of their reporting.
Reporters without Borders Ranks Iran as 177th least free country out of 180. Television is controlled by the state, and Persian language TV broadcasts from outside of the country are jammed. State television often airs confessions extracted from political prisoners by way of torture. Over the past two years, there has been a particular crackdown on journalists with an increased number of arrests and imprisonments. In one case a journalist was sentences to 90 lashes for allegedly making false news reports. The Islamic Republic has been known to target for kidnapping Iranian journalists operating abroad, as nearly happened to journalist Masih Alinejad in July 2021.
Academia is also not free and contains a great deal of indoctrination. The Supreme Leader, Ayatollah Khamenei warned that universities should not become centers for political activities. Students and professors have been jailed for speaking out against the regime or studying or teaching material which the state disapproved of.
Digital communication is monitored by state intelligence agencies. At the same time, the Iranian government utilizes online platforms and social media to disseminate propaganda and to influence the public. To this end, troll farms have been utilized, creating fake accounts and manipulating online discourse to support Tehran's narratives. State sponsored cyber hacking is another way that Tehran controls the information space. And while the government has access to the most modern technology, the country suffers from a massive urban/rural divide, with much of the rural population unable to access the internet.
Online activism is illegal. And, the government is looking for ways to make accessing forbidden content even more difficult. In July of last year, the parliament began considering criminalizing the use and distribution of virtual private networks (VPNs) and requiring internet users to verify their legal identities. In January, 2023, it was announced that the unauthorized sale of VPNS would be banned.