Unprecedented Global Alliance for Smart City Technology Launched to Counter Growing Tensions
Fifteen of the world's leading city networks and technology governance organizations announced today a new partnership to advance the responsible and ethical use of smart city technologies. The G20 Global Smart Cities Alliance on Technology Governance will create global norms and policy standards for the use of connected devices in public spaces. It is the largest and most ambitious undertaking to advance the responsible and ethical use of smart city technologies on a global level.
Smart city technologies can help decrease traffic congestion, combat crime, improve resilience during natural disasters and reduce greenhouse emissions. Without proper governance, these technologies pose significant risk, notably to privacy and security. To ensure data collected in public places is used safely and ethically, the Global Smart Cities Alliance will develop, pilot and collectively implement new global policy standards.
"Our cities stand at a crossroads. Rapid urbanization – if not effectively managed – threatens to paralyse local economies and undermine recent advances in the quality of life," said Jeff Merritt, Head of IoT, Robotics and Smart Cities at the World Economic Forum. "Smart city technologies offer huge promise, but they can be a Pandora's box. Today's announcement is a critical first step to accelerate global best practices, mitigate risks, and foster greater openness and public trust regarding the collection of data in public spaces."
Established in June 2019 in conjunction with the G20 Summit in Osaka, Japan, the Alliance comprises fifteen of the world's leading city networks and technology governance organizations. The partners represent more than 200,000 cities and local governments, leading companies, start-ups, research institutions, and civil society organizations. The World Economic Forum serves as the secretariat.
"The advancement of smart cities and communities is critical to realizing Japan's vision for Society 5.0. It is also essential to addressing the world's most pressing challenges, including climate change and inclusive economic growth," said Koichi Akaishi, Vice Minister for Science, Technology, and Innovation for the Cabinet Office of the Government of Japan. "The Government of Japan is proud to have championed this initiative as part of our G20 presidency. We hope that cities will pledge support for the Alliance and participate in its activities to cooperate and form shared global principles in the future."
Working together with municipal, regional and national governments, private-sector partners and city residents, the Global Smart Cities Alliance has committed to co-design and roll out a first-of-its-kind global policy framework on smart city technologies in advance of the 2020 G20 Summit in Riyadh, Saudi Arabia. It is currently accepting nominations from cities and private entities, interested in piloting and contributing to global policy standards. The first policy design workshops with city leaders will be held in November 2019 in conjunction with the Smart City Expo World Congress in Barcelona, Spain. For more information, please visit: http://www.GlobalSmartCitiesAlliance.org.
The Global Smart Cities Alliance's founding set of institutional partners include: the presidents and host nations of the Group of 20 (G20) in 2019 and 2020; Japan and the Kingdom of Saudi Arabia; the Smart City Mission of India; Cities for All; Cities Today Institute; Commonwealth Local Government Forum; Commonwealth Sustainable Cities Network; Connected Places Catapult; Digital Future Society; ICLEI – Local Governments for Sustainability; International Telecommunication Union; Open and Agile Smart Cities; Smart City Expo World Congress; United Cities and Local Governments; What Works Cities; World Economic Forum; and World Enabled.
What leaders are saying about the Global Smart Cities Alliance
"Inequality is no longer an option and needs to be addressed by all spheres of government to be at the centre of every tool we have," said Emília Saiz, Secretary General of United Cities and Local Governments (UCLG). "We want to bring the voices of all local governments, big and small, to this alliance. When quality of life and humanity are at stake, local governments are the first respondents. Count on UCLG to be critical and committed."
"The rapid growth and expansion of cities brings both enormous opportunities and significant challenges," said Kunal Kumar, Joint Secretary and Director of India's Smart Cities Mission. "India is at the forefront of this urban transformation and is committed to ensuring that our cities develop in a way that is smart and sustainable. The Smart Cities Mission looks forward to working together with city leaders around the world to share best practices and forge new policy standards for the responsible and ethical use of smart technologies in our cities."
"As urban populations grow, smart city technologies become more and more essential not only to improve the quality of life of citizens but also to simply keep our cities livable," said Chizuru Suga, Head of the World Economic Forum Centre for the Fourth Industrial Revolution Japan. "However, it would be difficult for cities to face the challenges of these technologies to balance economic development and innovation with the protection of the public, alone. We will commit to supporting these cities, through international cooperation and technology governance."
"Cities are the solution makers and testbeds of the future," said Jan Vapaavuori, Mayor of Helsinki, Finland. "Our ability to forward technological advancements and smart city solutions is directly related to the responsible and ethical use of data and technology. Only by creating a joint trust-based framework can we realize the full potential of smart city technologies for the benefit of all mankind in the future."
"Our message has always been that one city is not a market. If we want a scalable, global market for Smart Cities, this can only happen when people come together to agree common ways of working, to build scalable, interoperable solutions centred around human needs", said Nicola Yates, CEO of Connected Place Catapult. "That's why the UK invested in leading the establishment of the first set of smart city standards in 2014 and we are pleased to be joining the Global Smart Cities Alliance partnering with the G20 and World Economic Forum to further this mission and the opportunities this can provide to stimulate growth and improve the lives of citizens around the world."
"We've seen how data and technology can radically transform how cities design and deliver services to residents," said Simone Brody, Executive Director of What Works Cities. "They enable us to identify the most pressing needs that residents have and provide tailored solutions to address them. They are among the best tools we have to advance economic mobility, and we are excited to partner with the World Economic Forum to advance this effort."
"The G20 Global Smart Cities Alliance will be critical to minimize the risks and maximize the benefits of rapid urbanization," said Victor Pineda, President of World Enabled and Co-Founder of Cities for All. "Cities for All and our partners will help ensure that the Alliance can develop new global norms related to access and inclusion. Networks like this can help ensure that we align and can reach the promise of the SDGs and the 2030 Agenda."
"Smart City Expo World Congress is thrilled to join forces with the World Economic Forum and the G20 Global Smart Cities Alliance in this major challenge of advancing together towards a more sustainable and inclusive urban future," said Ugo Valenti, Director of Smart City Expo World Congress. "As the world's leading event for cities, we are committed to help accelerate and implement smart solutions that empower people and make cities a better place to live in."
"The rapid development of technology is transforming physical and social infrastructure," said Gino Van Begin, Secretary General of ICLEI – Local Governments for Sustainability. "Smart cities look at the big picture, supporting resource efficiency and technological progress while considering rising challenges like cybersecurity, job loss and privacy. We're excited to support the G20 Global Smart Cities Alliance in joint pursuit of people-focused smart solutions in cities that lead to a safe, inclusive and sustainable future."
"I would like to extend my sincere congratulations on the establishment of the Global Smart Cities Alliance," said Kizo Hisamoto, Mayor of Kobe, Japan. "The City of Kobe has been actively promoting smart city initiatives, including personal health records and autonomous vehicles, but in order to accelerate these efforts even further, last month we launched a new public-private collaboration project, called "Be Smart KOBE". We believe that establishing standards for data utilization will stimulate the growth of smart cities, and we are looking forward to working together on solving global issues."
"The Cities Today Institute is excited to join the World Economic Forum's effort to help cities move quickly from understanding the benefits of digitalization to implementing solutions that will define the citizen experience in a 21st Century Community," said Bob Bennett, Chair of the Cities Today Institute.
"Open and Agile Smart Cities is proud to be a founding partner of the G20 Global Smart Cities Alliance," said Martin Brynskov, Chair of Open and Agile Smart Cities, an international smart cities network. "A global framework based on common, open, and minimal mechanisms is needed to de-risk investment and scale up smart city solutions that help tackle the challenges cities are facing in the 21st century – on the individual city's terms and conditions."
"Digital Future Society is delighted to join this global alliance led by the World Economic Forum to ensure that cities drive our digital future toward a good common framework," said Esteban Redolfi, Director of Digital Future Society. "For years, cities have acted as testing grounds for massive technology deployments; now is the moment for cities to lead by sharing learnings and creating guidelines that reinforce a more conscious use of technology. We are committed to analysing, sharing and building on those cases where cities have developed a sustainable and effective path toward a more inclusive and equitable digital future."
"When we consider smart cities in Asia, fundamental urban challenges such as water and waste disposal, energy efficiency, and low-carbon transport systems are of exceeding importance," said Fumiko Hayashi, Mayor of Yokohama City, Japan. "In addition to this kind of infrastructure, we also need an integrated discussion on the impact that new technologies such as AI will have on our cities. Here in Yokohama, we are engaged in a pilot public-private collaborative project to support the development of communities centered on the city's residents. We are working to foster innovative ideas, create networking opportunities, and reduce carbon dioxide emissions.
I hope those involved in smart city development in Asia, including the private sector, international organizations, academia, experts, and businesses in Yokohama, will all take advantage of this initiative."
"Building an inclusive society is a vital mission, and Eisai Co. is excited to partner with the World Economic Forum to achieve it," said Keisuke Naito, Chief Digital Officer of Eisai and Member of the Global Internet of Things Council. "We look forward to sharing knowledge and experience through the Global Smart City Alliance, which we believe will become an invaluable forum for enhancing the governance for the benefit of all, regardless of functional impairments or disabilities."
"NEC is proud to celebrate today's first step for the G20 Global Smart City Alliance. We are confident that this alliance will become an innovative platform for providing ever-increasing social value to all communities by means of cross-border, open collaboration of people and cities aiming for globally shared goals," said Nobuhiro Endo, Board Chair of NEC Corporation. "NEC is committed to social value creation in support of safety, security, efficiency and equality, and will continue to contribute to the promotion of globally agreeable technology governance in partnership with the World Economic Forum."
"Salesforce believes that business is the greatest platform for change and is excited to work toward this goal in partnership with the World Economic Forum and the Centre for the Fourth Industrial Revolution," said Shinichi Koide, Chairman and CEO Salesforce.com. "Driving social change and sustainable growth is the core of smart city development and we are looking forward to seeing the G20 Global Smart Cities Alliance lead cities to a sustainable world by leveraging the advanced technologies of the Fourth Industrial Revolution."
"We believe smart cities are crucial to building a future-proof and people-centric society, and Hitachi is proud to work with the World Economic Forum to achieve it," said Norihiro Suzuki, Vice President and Executive Officer, Chief Technology Officer, and General Manager of the Research & Development Group, Hitachi. "We look forward to contributing our knowledge and experience to the G20 Global Smart Cities Alliance."
New Report Shows Shape of Urban Growth Underpins Livability and Sustainable Growth
A first-of-its-kind World Bank analysis, of the shape and growth of nearly 10,000 cities between 1990 and 2015, finds that the most successful urban areas are those that connect their growth to economic demand and then support this with comprehensive plans, policies and investments that help avoid uncontrolled sprawl.
The new report, Pancakes to Pyramids – City Form for Sustainable Growth, analyzes the dynamic, two-way relationship between a city's economic growth and the floor space available to residents and businesses. It finds that a city is most likely to be its best version when its shape is driven by economic fundamentals and a conducive policy environment – namely, a robust job market, flexible building regulations, dependable public transit and access to essential services, public spaces, and cultural amenities.
Ultimately, getting livable space right, hinges on how a city manages its growth as populations and incomes increase, factoring in three dimensions of expansion – horizontal, vertical or within existing spaces (known as infill), the report finds. This will be key as cities, on the frontlines of the COVID-19 crisis, begin planning for a long-term, resilient, and inclusive recovery.
"Cities are at the frontier of development; they are where people go to chase their dreams of a better life for themselves and their families," said Juergen Voegele, Vice President for Sustainable Development, World Bank. "This report helps us understand why a city grows outward, inward or up. As we support countries with their COVID-19 recovery efforts, this will also help us reflect on what makes a city livable and remind us that well-planned urban growth is good for both people and planet."
In the average Sub-Saharan African city, 60 percent of the population lives in slums—a much larger share than the 34 percent average in cities in developing countries. The lack of floor space takes a severe toll on livability—with major consequences in times of pandemics like COVID-19. Many South Asian cities face similar issues.
Horizontal growth is inevitable for most cities. People will continue to migrate to urban areas for opportunities and a better quality of life, so it is crucial for cities to plan for this trend. As urban populations grow, one way to create more space per inhabitant is by building up instead of out. This could also help reduce crowding, discourage long commutes, draw more people to public transit and drive down greenhouse gas emissions. But building tall, or accommodating more people in a city, is dependent on economic demand and the business environment as it requires better technology, large investments, and higher returns on capital.
"Understanding the multiple drivers of city growth—a precondition for livable density in cities—can help city leaders focus on the right policy actions," said Somik Lall, co-author of the report. "If managed well, cities that take a more pyramid-like shape can provide an impetus to accelerate sustainable development by getting people out of cars, cutting commute times, and limiting greenhouse gas emissions."
Today, around 55 percent of the world lives in urban areas. By 2050, this number is projected to surpass two-thirds of the global population, with much of the new urbanization happening in Sub-Saharan Africa and South Asia. While such growth signals opportunities and better livelihoods for millions of people, it also puts immense strain on cities, especially in countries that contend with low incomes and weak institutional and fiscal capabilities.
By describing how economic productivity shapes decisions by households and firms to locate in cities, and how the quantity and spatial distribution of urban floor space respond to these changes in demand, the report aims to help decision makers sort through competing legal and regulatory approaches, evaluate their investments in infrastructure, and mobilize finance for durable urban investments, particularly for essential services such as transport, water provision, solid waste management, and sewage removal and treatment.
First international online forum Smart Cities Moscow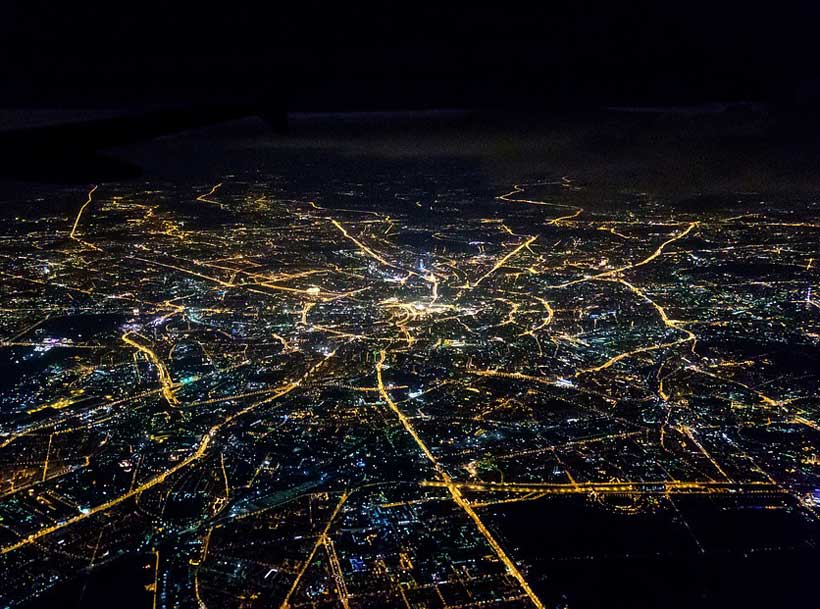 The first international online forum Smart Cities Moscow ended in Moscow. 86 speakers from Russia, China, Switzerland, Canada, Spain, the United States, Sweden, and other countries spoke at the forum's business program. More than 193,000 people watched the broadcasts of the panel discussions and sessions.
"A modern approach to digitalization is unthinkable without exchange of experience and conversation between cities. Moscow, being one of the world leaders of digital transformation, acted as a platform for such a conversation, and it is important for us that the international community responded with interest to this initiative. Recent years have especially shown how important it is to develop the IT infrastructure of cities and create online services focused on the daily needs of city dwellers. Synchronization and joint efforts will make megacities even more sustainable, smart and comfortable for living," said Eduard Lysenko, Minister of the Moscow Government, Head of the Department of Information Technologies of Moscow.
The need for global communities to cooperate in creating and developing smart cities was also stressed by Juwang Zhu, director of the UN Department of Economic and Social Affairs' Division of Public Institutions and Digital Government.
"We at the UN support universal interaction in terms of the implementation of new technologies. I am glad that the Smart Cities Moscow forum will now be an annual event. This is very important: to encourage cities to exchange practices, to develop digitalization with the whole world, so that there would be more and more smart cities," Juwang Zhu said, adding that the greatest benefit of using new technologies was seen by countries during the fight against the pandemic.
The business program of the forum consisted of 15 sessions divided into three main directions: "Smart City Infrastructure and Technologies", "Smart City for Life", and "Sustainable Development of Smart City". The experts shared their experiences of using digital solutions in transport, urban planning, tourism, ecology, energy and other sectors important for the cities. Separate sessions were devoted to piloting 5G networks, application of artificial intelligence in urban processes and big data analysis for urban development planning.
Best practices and ecosystem approach to the digitalization of cities were discussed during the plenary session of the forum. Mayor of Moscow Sergey Sobyanin spoke about the experience of introducing technologies in the capital and creating digital platforms for residents. He noted that Moscow digital projects cover absolutely all spheres of life, focusing primarily on human needs. Representatives of the relevant departments of the Moscow City Government spoke in more detail about the capital's IT projects during the panel discussions.
Mr. Chen Jining, Mayor of Beijing, Mr. Bakytzhan Sagintayev, Mayor of Almaty, Mr. Saeed Belhoul, Director of Electronic Government Operations of Dubai Telecommunications Regulatory Authority, Mr. Mohamed Salah Eldin, Project Manager for the construction and formation of the smart city Nour (new administrative capital of Egypt) and Mayor of Fort Lauderdale Dean Trantalis also shared their experience at the plenary session.
One of the key events of the forum was the awarding of two certificates of compliance with international ISO standards for sustainable and smart cities to Moscow. "Until now, there has never been a precedent in history when both of these certificates were awarded simultaneously," said Patricia McCarney, president of the International City Data Council (WCCD).
How Cities Can Take Action to Drive the Energy Transition
The dominance of fossil fuels in the urban energy supply puts cities on the frontline of climate change. Cities account for about 75% of global primary energy use and are responsible for 70 per cent of energy related greenhouse gas (GHG) emissions, making them key actors in both national and global efforts to transition to a net-zero future.
Cities can catalyse the shift to a low-carbon future
A new report published today by IRENA, outlines ways in which cities can catalyse the shift to a low-carbon future – in turn supporting regional and national governments with the achievement of sustainable energy targets and the realisation of global climate objectives. Cities can be target setters, planners and regulators. They are often owners and thus operators of municipal infrastructure. Cities are always direct consumers of energy and therefore aggregators of demand, and can be facilitators and financiers of renewable energy projects.
Renewable Energy Policies for Cities also presents case studies from small- and medium-sized cities in various regions, demonstrating that cities are already stepping up to the responsibility. Examples from China, Costa Rica, and Uganda show that despite limited access to financing and policy support, the clear benefits of sustainable energy in an urban context have inspired action.
Solar Power in Kasese, Uganda
In Kasese, Uganda, for example, the municipality recognised its significant potential for solar energy, in turn leading to the establishment of Kasese's Municipal Sustainable Energy Strategy in 2017. IRENA contributed to Kasese's journey in deploying solar energy with its SolarCityEngine, a web-based application to assist homes, businesses and municipal authorities in evaluating the prospects of electricity generation using rooftop solar photovoltaics (PV). The online simulator allowed the municipality to assess the costs of incentive, affordability, and the total volume of investments.
A set of policy measures then followed, which included efforts to attract investments, programmes to train households and small businesses to deploy home-based solar system, and awareness-raising activities to ensure acceptance by residents. As a result, the residents of Kasese embraced the deployment of solar PV in their city, including their homes. The shift from polluting kerosene lamps to clean solar power brought improved health to many and presented new economic opportunities as people saved money on electricity.
E-mobility in Cartago, Grecia and Guanacaste in Costa Rica
In Cartago, Grecia, and Guanacaste in Costa Rica, electric mobility (e-mobility) is the new frontier in achieving net zero emissions. E-mobility is presented as a natural choice for the country thanks to its high renewables share in power supply, the availability of space for infrastructure, the short average of driving distance, and the optimal average temperature for electric vehicles (EVs).
With effective policies in place, the report highlights that Cartago, Grecia, and Guanacaste have all witnessed a positive increase in e-mobility infrastructure. The easy access to facilities, combined with the cost efficiency of EVs, motivates residents to make the shift from fossil-fuelled vehicles to EVs, and adopt a more sustainable way to commute. Electric buses also increased in number, not only creating jobs for trainers and drivers, but also reducing demand for private driving, and consequently GHG emissions.
Wind-powered heating in Zhangjiakou, China
In Zhangjiakou, China, residents attested to the positive change brought about by a wind-powered heating system. After abandoning coal for heating, residents found the air to be cleaner, which motivated people to enjoy nature and socialise more in outdoor settings. The wind power also fuelled growth in the city as businesses increasingly sought to base their operations in Zhangjiakou, to benefit from the low-cost electricity produced by the wind power.
Geothermal energy for district heating and cooking in Xiong'an, China
Xiong'an became the first smog-free city in Northern China thanks to the development of geothermal energy. With its low operation and maintenance costs, as well as resilience to weather conditions, geothermal has successfully replaced coal-generated district heating in Xiong'an. Residents enjoy the benefits from reduced heating costs, and the geothermal power plant together with district thermal grid creates jobs for the city.
Geothermal energy for district heating in Bogatić, Serbia
In Serbia, the success of Bogatić municipality in deploying geothermal energy for district heating system has motivated other municipalities to exploit their geothermal potential. After discovering the cost efficiency and the reduced pollution resulting from it, residents and financial institutions are now the advocates for the technology. See the guidelines for policy makers on Integrating low-temperature renewables in district energy systems.
Global energy transformation starts at a local level
Examples presented in the report showcase best practices for other cities working towards a decarbonised energy supply. What they emphasise is the importance of strong alignment between local and national governments, and of proactive local resident, community group and business engagement. For the global race to zero to move at an accelerated pace, the world's urban environments must be empowered to take meaningful actions.
Read more in the Renewable Energy Policies forCities and related case studies, also available in Spanish and Chinese. The reports and case studies were produced with the support of the International Climate Initiative.