Unprecedented Global Alliance for Smart City Technology Launched to Counter Growing Tensions
Fifteen of the world's leading city networks and technology governance organizations announced today a new partnership to advance the responsible and ethical use of smart city technologies. The G20 Global Smart Cities Alliance on Technology Governance will create global norms and policy standards for the use of connected devices in public spaces. It is the largest and most ambitious undertaking to advance the responsible and ethical use of smart city technologies on a global level.
Smart city technologies can help decrease traffic congestion, combat crime, improve resilience during natural disasters and reduce greenhouse emissions. Without proper governance, these technologies pose significant risk, notably to privacy and security. To ensure data collected in public places is used safely and ethically, the Global Smart Cities Alliance will develop, pilot and collectively implement new global policy standards.
"Our cities stand at a crossroads. Rapid urbanization – if not effectively managed – threatens to paralyse local economies and undermine recent advances in the quality of life," said Jeff Merritt, Head of IoT, Robotics and Smart Cities at the World Economic Forum. "Smart city technologies offer huge promise, but they can be a Pandora's box. Today's announcement is a critical first step to accelerate global best practices, mitigate risks, and foster greater openness and public trust regarding the collection of data in public spaces."
Established in June 2019 in conjunction with the G20 Summit in Osaka, Japan, the Alliance comprises fifteen of the world's leading city networks and technology governance organizations. The partners represent more than 200,000 cities and local governments, leading companies, start-ups, research institutions, and civil society organizations. The World Economic Forum serves as the secretariat.
"The advancement of smart cities and communities is critical to realizing Japan's vision for Society 5.0. It is also essential to addressing the world's most pressing challenges, including climate change and inclusive economic growth," said Koichi Akaishi, Vice Minister for Science, Technology, and Innovation for the Cabinet Office of the Government of Japan. "The Government of Japan is proud to have championed this initiative as part of our G20 presidency. We hope that cities will pledge support for the Alliance and participate in its activities to cooperate and form shared global principles in the future."
Working together with municipal, regional and national governments, private-sector partners and city residents, the Global Smart Cities Alliance has committed to co-design and roll out a first-of-its-kind global policy framework on smart city technologies in advance of the 2020 G20 Summit in Riyadh, Saudi Arabia. It is currently accepting nominations from cities and private entities, interested in piloting and contributing to global policy standards. The first policy design workshops with city leaders will be held in November 2019 in conjunction with the Smart City Expo World Congress in Barcelona, Spain. For more information, please visit: http://www.GlobalSmartCitiesAlliance.org.
The Global Smart Cities Alliance's founding set of institutional partners include: the presidents and host nations of the Group of 20 (G20) in 2019 and 2020; Japan and the Kingdom of Saudi Arabia; the Smart City Mission of India; Cities for All; Cities Today Institute; Commonwealth Local Government Forum; Commonwealth Sustainable Cities Network; Connected Places Catapult; Digital Future Society; ICLEI – Local Governments for Sustainability; International Telecommunication Union; Open and Agile Smart Cities; Smart City Expo World Congress; United Cities and Local Governments; What Works Cities; World Economic Forum; and World Enabled.
What leaders are saying about the Global Smart Cities Alliance
"Inequality is no longer an option and needs to be addressed by all spheres of government to be at the centre of every tool we have," said Emília Saiz, Secretary General of United Cities and Local Governments (UCLG). "We want to bring the voices of all local governments, big and small, to this alliance. When quality of life and humanity are at stake, local governments are the first respondents. Count on UCLG to be critical and committed."
"The rapid growth and expansion of cities brings both enormous opportunities and significant challenges," said Kunal Kumar, Joint Secretary and Director of India's Smart Cities Mission. "India is at the forefront of this urban transformation and is committed to ensuring that our cities develop in a way that is smart and sustainable. The Smart Cities Mission looks forward to working together with city leaders around the world to share best practices and forge new policy standards for the responsible and ethical use of smart technologies in our cities."
"As urban populations grow, smart city technologies become more and more essential not only to improve the quality of life of citizens but also to simply keep our cities livable," said Chizuru Suga, Head of the World Economic Forum Centre for the Fourth Industrial Revolution Japan. "However, it would be difficult for cities to face the challenges of these technologies to balance economic development and innovation with the protection of the public, alone. We will commit to supporting these cities, through international cooperation and technology governance."
"Cities are the solution makers and testbeds of the future," said Jan Vapaavuori, Mayor of Helsinki, Finland. "Our ability to forward technological advancements and smart city solutions is directly related to the responsible and ethical use of data and technology. Only by creating a joint trust-based framework can we realize the full potential of smart city technologies for the benefit of all mankind in the future."
"Our message has always been that one city is not a market. If we want a scalable, global market for Smart Cities, this can only happen when people come together to agree common ways of working, to build scalable, interoperable solutions centred around human needs", said Nicola Yates, CEO of Connected Place Catapult. "That's why the UK invested in leading the establishment of the first set of smart city standards in 2014 and we are pleased to be joining the Global Smart Cities Alliance partnering with the G20 and World Economic Forum to further this mission and the opportunities this can provide to stimulate growth and improve the lives of citizens around the world."
"We've seen how data and technology can radically transform how cities design and deliver services to residents," said Simone Brody, Executive Director of What Works Cities. "They enable us to identify the most pressing needs that residents have and provide tailored solutions to address them. They are among the best tools we have to advance economic mobility, and we are excited to partner with the World Economic Forum to advance this effort."
"The G20 Global Smart Cities Alliance will be critical to minimize the risks and maximize the benefits of rapid urbanization," said Victor Pineda, President of World Enabled and Co-Founder of Cities for All. "Cities for All and our partners will help ensure that the Alliance can develop new global norms related to access and inclusion. Networks like this can help ensure that we align and can reach the promise of the SDGs and the 2030 Agenda."
"Smart City Expo World Congress is thrilled to join forces with the World Economic Forum and the G20 Global Smart Cities Alliance in this major challenge of advancing together towards a more sustainable and inclusive urban future," said Ugo Valenti, Director of Smart City Expo World Congress. "As the world's leading event for cities, we are committed to help accelerate and implement smart solutions that empower people and make cities a better place to live in."
"The rapid development of technology is transforming physical and social infrastructure," said Gino Van Begin, Secretary General of ICLEI – Local Governments for Sustainability. "Smart cities look at the big picture, supporting resource efficiency and technological progress while considering rising challenges like cybersecurity, job loss and privacy. We're excited to support the G20 Global Smart Cities Alliance in joint pursuit of people-focused smart solutions in cities that lead to a safe, inclusive and sustainable future."
"I would like to extend my sincere congratulations on the establishment of the Global Smart Cities Alliance," said Kizo Hisamoto, Mayor of Kobe, Japan. "The City of Kobe has been actively promoting smart city initiatives, including personal health records and autonomous vehicles, but in order to accelerate these efforts even further, last month we launched a new public-private collaboration project, called "Be Smart KOBE". We believe that establishing standards for data utilization will stimulate the growth of smart cities, and we are looking forward to working together on solving global issues."
"The Cities Today Institute is excited to join the World Economic Forum's effort to help cities move quickly from understanding the benefits of digitalization to implementing solutions that will define the citizen experience in a 21st Century Community," said Bob Bennett, Chair of the Cities Today Institute.
"Open and Agile Smart Cities is proud to be a founding partner of the G20 Global Smart Cities Alliance," said Martin Brynskov, Chair of Open and Agile Smart Cities, an international smart cities network. "A global framework based on common, open, and minimal mechanisms is needed to de-risk investment and scale up smart city solutions that help tackle the challenges cities are facing in the 21st century – on the individual city's terms and conditions."
"Digital Future Society is delighted to join this global alliance led by the World Economic Forum to ensure that cities drive our digital future toward a good common framework," said Esteban Redolfi, Director of Digital Future Society. "For years, cities have acted as testing grounds for massive technology deployments; now is the moment for cities to lead by sharing learnings and creating guidelines that reinforce a more conscious use of technology. We are committed to analysing, sharing and building on those cases where cities have developed a sustainable and effective path toward a more inclusive and equitable digital future."
"When we consider smart cities in Asia, fundamental urban challenges such as water and waste disposal, energy efficiency, and low-carbon transport systems are of exceeding importance," said Fumiko Hayashi, Mayor of Yokohama City, Japan. "In addition to this kind of infrastructure, we also need an integrated discussion on the impact that new technologies such as AI will have on our cities. Here in Yokohama, we are engaged in a pilot public-private collaborative project to support the development of communities centered on the city's residents. We are working to foster innovative ideas, create networking opportunities, and reduce carbon dioxide emissions.
I hope those involved in smart city development in Asia, including the private sector, international organizations, academia, experts, and businesses in Yokohama, will all take advantage of this initiative."
"Building an inclusive society is a vital mission, and Eisai Co. is excited to partner with the World Economic Forum to achieve it," said Keisuke Naito, Chief Digital Officer of Eisai and Member of the Global Internet of Things Council. "We look forward to sharing knowledge and experience through the Global Smart City Alliance, which we believe will become an invaluable forum for enhancing the governance for the benefit of all, regardless of functional impairments or disabilities."
"NEC is proud to celebrate today's first step for the G20 Global Smart City Alliance. We are confident that this alliance will become an innovative platform for providing ever-increasing social value to all communities by means of cross-border, open collaboration of people and cities aiming for globally shared goals," said Nobuhiro Endo, Board Chair of NEC Corporation. "NEC is committed to social value creation in support of safety, security, efficiency and equality, and will continue to contribute to the promotion of globally agreeable technology governance in partnership with the World Economic Forum."
"Salesforce believes that business is the greatest platform for change and is excited to work toward this goal in partnership with the World Economic Forum and the Centre for the Fourth Industrial Revolution," said Shinichi Koide, Chairman and CEO Salesforce.com. "Driving social change and sustainable growth is the core of smart city development and we are looking forward to seeing the G20 Global Smart Cities Alliance lead cities to a sustainable world by leveraging the advanced technologies of the Fourth Industrial Revolution."
"We believe smart cities are crucial to building a future-proof and people-centric society, and Hitachi is proud to work with the World Economic Forum to achieve it," said Norihiro Suzuki, Vice President and Executive Officer, Chief Technology Officer, and General Manager of the Research & Development Group, Hitachi. "We look forward to contributing our knowledge and experience to the G20 Global Smart Cities Alliance."
Regional City Networks: Bringing the 4IR to Small and Medium-Sized Cities
The World Economic Forum is launching two regional networks of cities in Latin America and South Asia to share knowledge on smart city development while protecting public interests related to privacy, security and sustainability. Under the umbrella of the Forum's G20 Global Smart Cities Alliance the two city networks will connect leading pioneer cities from the Global Alliance with smaller cities in the region.
Smart city technology improves sustainability, resiliency and quality of life, but about 50% of the world's urban population live in smaller or medium-sized cities. With cyberattacks on municipalities rising and digital technologies becoming central to economic competitiveness, these cities need to invest in new technologies, but have less capacity than their larger global counterparts to implement the ensure effective governance.
Set up in Medellín and Mumbai, the networks will be hosted by the Centres for the Fourth Industrial Revolution in Colombia and India, and efforts will be supported by partners of the World Economic Forum and the Centre for the Fourth Industrial Revolution (C4IR) Global Network. The roll out follows the successful establishment of this model in a number of Japanese cities, led by the Centre for the Fourth Industrial Revolution Japan.
Cities in Latin America and India will be invited to meet regularly to analyse smart city policies and will receive technical support from the Forum's network of global experts. Founding members of the Regional Alliance for Latin America are Bogotá, Colombia; Brasília, Brazil; Buenos Aires, Argentina; Córdoba, Argentina; Medellín, Colombia and Mexico City, Mexico. Founding members of the National Alliance for India are Bengaluru, Bhopal, Faridabad, Hyderabad, Indore, Kohima, Mangalore, Raipur, Shillong and Thane.
"When we launched the G20 Global Smart Cities Alliance during Japan's presidency, we could see city governments asking for global best practices that would allow them to compete in a global, tech-driven economy. But we also knew that smaller cities would struggle to implement these practices without local support," said Chizuru Suga, Head of the Centre for the Fourth Industrial Revolution Japan. "That is why we launched the global alliance in parallel with a national initiative to unite cities across Japan for adapting and sharing global best practices."
"For over a year now, Kaga City has been sharing knowledge with 12 other cities to make sure we have the policies we need to deploy technology quickly and safely," said Riku Miyamoto, Mayor of Kaga City. "We can learn from global best practices and still get a local perspective on issues that matter to our residents."
"Latin America is home to some of the most exciting initiatives in smart cities today, but that success is not evenly spread," said José Manuel Restrepo, Minister of Trade, Industry and Tourism of Colombia. "Colombia is honoured to take on the task of coordinating the regional activities of the G20 Global Smart Cities Alliance in Latin America, so that cities across the region can benefit from both global and regional knowledge exchange."
"India already has one of the world's most ambitious smart city programmes, driven by the Government of India's Smart Cities Mission," said Purushottam Kaushik, Head of the Centre for the Fourth Industrial Revolution India. "Now with input from the G20 Global Smart Cities Alliance, Indian cities will have access to the world's foremost expertise in smart city policy-making."
"India's Smart Cities Mission is dedicated to being at the forefront of policy innovation in data and technology for the urban sector. With the launch of the National Urban Digital Mission we hope to scale new heights," said Kunal Kumar, Joint Secretary, Ministry of Housing and Urban Affairs, Government of India. "The G20 Global Smart Cities Alliance being extended to regional alliances in India, led by the World Economic Forum, is a pathway in that direction."
Moscow to host international online forum – the Smart Cities Moscow
On May, 25-26 Moscow will host the Smart Cities Moscow, international online forum dedicated to the development of smart cities and current topics of adaptation of the urban environment to the realities of the "new normal".
The forum hosts over 50 speakers, including heads of administrations of the world's largest megacities, professors and experts from the world's leading educational institutions, business representatives and international experts in the field of informatization and development of smart cities.
Smart Cities Moscow Forum will bring together speakers from countries and cities boasting the best urban infrastructure in the world, based on advanced IT technologies. The online format of the event provides a unique opportunity for millions of people from around the world to join sessions and participate in discussions. The event will become a prologue to the Smart Cities Moscow offline forum, which will be held in 2022.
As part of a series of online conferences, international and Russian experts will discuss how large metropolitan areas are being transformed in the modern conditions, dictated by the society and environment. Speakers will share the best success stories for the development of healthcare, city transport logistics, telecommunications, culture and education of the city.
The business program will cover three major areas: Smart city's infrastructure and technologies, Smart City for a Smart Living, and Smart city's sustainability. The experts will discuss urban development in the post-covid period, changes in the sustainable development strategy, infrastructure challenges and the deployment of IoT, Big Data, and AI technologies. The sessions will also focus on city renewable energy, creation of a favorable urban environment, and other topical issues. Various communication formats are provided within the framework of the forum: from panel discussions and expert sessions, to show-cases and case studies.
The Forum is supported by The Government of Moscow, Department of Information Technologies.
Cities and Pandemics: Towards a more just, green and healthy future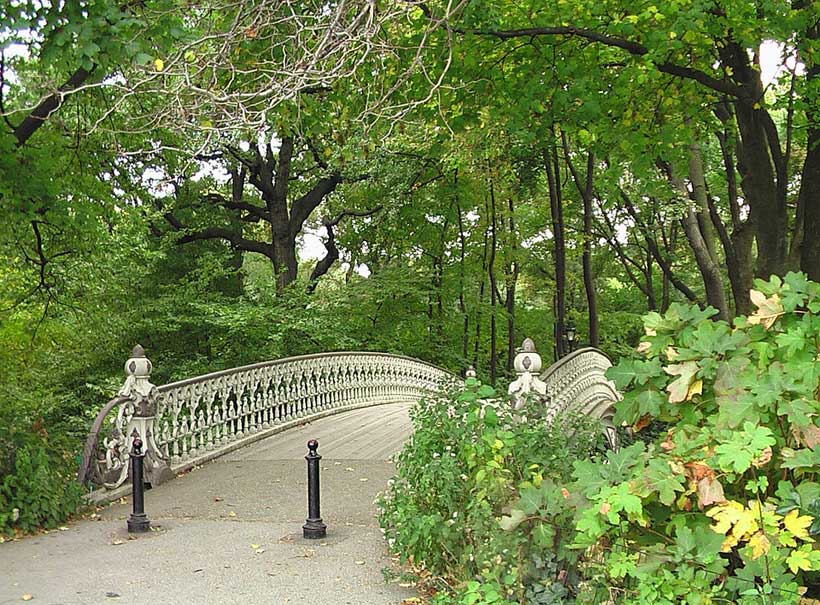 A new report on pandemics and cities from UN-Habitat, points the way to how hard-hit urban centres can reduce the impact of future outbreaks and become more equitable, healthy and environmentally friendly.
'Cities and Pandemics: Towards a more just, green and healthy future', launched on Tuesday, describes how urban areas have been at the forefront of the COVID-19 crisis.
"95 per cent of all cases" were recorded in cities in the first months of the pandemic, Maimunah Mohd Sharif, UN-Habitat Executive Director, said.
Cities on the frontline
"Throughout this pandemic, it has been up to local governments and communities to move quickly and decisively to stop the spread of COVID-19 and ensure an effective response," Ms. Sharif added.
Despite these pressures, many local governments and community leaders responded quickly and effectively to prevent the spread of the pandemic and mitigate its effects. 
The UN-Habitat report recommends actions for a sustainable recovery based on evidence from more than 1,700 cities.
Life and death inequalities
It found that patterns of inequality, due to a lack of access to basic services, poverty and overcrowded living conditions, have been key destabilising factors in increasing the scale and impact of COVID-19. 
Eduardo Moreno, Head of Knowledge and Innovation at UN-Habitat, said that due to the pandemic, an estimated "120 million people in the world will be pushed into poverty and living standards will reduce by 23 per cent". 
"The conclusion is that income matters", he added.
According to the text, urban leaders and planners must rethink how people move through and in cities, using lessons learned from the last year of COVID-19.
This includes an increased focus at the local level on planning neighbourhoods and communities that are multi-functional and inclusive. 
Planning, affordability
The report explores how well-planned cities combining residential and commercial with public spaces, along with affordable housing, can improve public health, the local economy and the environment. 
It calls for cities to be at the forefront of moves towards a Social Contract between governments, the public, civil society and private sector. 
The new social contract should "explore the role of the state and cities to finance universal basic income, universal health insurance, universal housing", said Sharif.
For one real-world example, Claudia Lopez Hernandez, Mayor of Bogota, explained how in the Colombian capital, their new social contract prioritises women and children. 
It is a "social contract that includes women, that provides them with time, with time to take care of themselves, with time to educate themselves, and with time and education skills to come back to the labour market". 
"To have self-sustainable women is to have self-sustainable societies", Hernandez explained.
New priorities
The Report outlines how a new normal can emerge in cities "where health, housing and security are prioritised for the most vulnerable, not only out of social necessity, but also from a profound commitment to human rights for all." 
This requires governments to focus on policies to protect land rights, improve access to water, sanitation, public transport, electricity, health and education facilities and ensure inclusive digital connectivity.
The Report recommends strengthening access to municipal finance to enable city leaders to build a new urban economy that reduces disaster risk as well as addressing climate change by developing nature-based solutions and investing in sustainable infrastructure to enable low carbon transport. 
The Cities and Pandemics Report makes it clear that the way urban environments recover from the pandemic, will have a major impact on the global effort to achieve a sustainable future for all – in line with the 2030 Agenda for Sustainable Development.