Unprecedented Global Alliance for Smart City Technology Launched to Counter Growing Tensions
Fifteen of the world's leading city networks and technology governance organizations announced today a new partnership to advance the responsible and ethical use of smart city technologies. The G20 Global Smart Cities Alliance on Technology Governance will create global norms and policy standards for the use of connected devices in public spaces. It is the largest and most ambitious undertaking to advance the responsible and ethical use of smart city technologies on a global level.
Smart city technologies can help decrease traffic congestion, combat crime, improve resilience during natural disasters and reduce greenhouse emissions. Without proper governance, these technologies pose significant risk, notably to privacy and security. To ensure data collected in public places is used safely and ethically, the Global Smart Cities Alliance will develop, pilot and collectively implement new global policy standards.
"Our cities stand at a crossroads. Rapid urbanization – if not effectively managed – threatens to paralyse local economies and undermine recent advances in the quality of life," said Jeff Merritt, Head of IoT, Robotics and Smart Cities at the World Economic Forum. "Smart city technologies offer huge promise, but they can be a Pandora's box. Today's announcement is a critical first step to accelerate global best practices, mitigate risks, and foster greater openness and public trust regarding the collection of data in public spaces."
Established in June 2019 in conjunction with the G20 Summit in Osaka, Japan, the Alliance comprises fifteen of the world's leading city networks and technology governance organizations. The partners represent more than 200,000 cities and local governments, leading companies, start-ups, research institutions, and civil society organizations. The World Economic Forum serves as the secretariat.
"The advancement of smart cities and communities is critical to realizing Japan's vision for Society 5.0. It is also essential to addressing the world's most pressing challenges, including climate change and inclusive economic growth," said Koichi Akaishi, Vice Minister for Science, Technology, and Innovation for the Cabinet Office of the Government of Japan. "The Government of Japan is proud to have championed this initiative as part of our G20 presidency. We hope that cities will pledge support for the Alliance and participate in its activities to cooperate and form shared global principles in the future."
Working together with municipal, regional and national governments, private-sector partners and city residents, the Global Smart Cities Alliance has committed to co-design and roll out a first-of-its-kind global policy framework on smart city technologies in advance of the 2020 G20 Summit in Riyadh, Saudi Arabia. It is currently accepting nominations from cities and private entities, interested in piloting and contributing to global policy standards. The first policy design workshops with city leaders will be held in November 2019 in conjunction with the Smart City Expo World Congress in Barcelona, Spain. For more information, please visit: http://www.GlobalSmartCitiesAlliance.org.
The Global Smart Cities Alliance's founding set of institutional partners include: the presidents and host nations of the Group of 20 (G20) in 2019 and 2020; Japan and the Kingdom of Saudi Arabia; the Smart City Mission of India; Cities for All; Cities Today Institute; Commonwealth Local Government Forum; Commonwealth Sustainable Cities Network; Connected Places Catapult; Digital Future Society; ICLEI – Local Governments for Sustainability; International Telecommunication Union; Open and Agile Smart Cities; Smart City Expo World Congress; United Cities and Local Governments; What Works Cities; World Economic Forum; and World Enabled.
What leaders are saying about the Global Smart Cities Alliance
"Inequality is no longer an option and needs to be addressed by all spheres of government to be at the centre of every tool we have," said Emília Saiz, Secretary General of United Cities and Local Governments (UCLG). "We want to bring the voices of all local governments, big and small, to this alliance. When quality of life and humanity are at stake, local governments are the first respondents. Count on UCLG to be critical and committed."
"The rapid growth and expansion of cities brings both enormous opportunities and significant challenges," said Kunal Kumar, Joint Secretary and Director of India's Smart Cities Mission. "India is at the forefront of this urban transformation and is committed to ensuring that our cities develop in a way that is smart and sustainable. The Smart Cities Mission looks forward to working together with city leaders around the world to share best practices and forge new policy standards for the responsible and ethical use of smart technologies in our cities."
"As urban populations grow, smart city technologies become more and more essential not only to improve the quality of life of citizens but also to simply keep our cities livable," said Chizuru Suga, Head of the World Economic Forum Centre for the Fourth Industrial Revolution Japan. "However, it would be difficult for cities to face the challenges of these technologies to balance economic development and innovation with the protection of the public, alone. We will commit to supporting these cities, through international cooperation and technology governance."
"Cities are the solution makers and testbeds of the future," said Jan Vapaavuori, Mayor of Helsinki, Finland. "Our ability to forward technological advancements and smart city solutions is directly related to the responsible and ethical use of data and technology. Only by creating a joint trust-based framework can we realize the full potential of smart city technologies for the benefit of all mankind in the future."
"Our message has always been that one city is not a market. If we want a scalable, global market for Smart Cities, this can only happen when people come together to agree common ways of working, to build scalable, interoperable solutions centred around human needs", said Nicola Yates, CEO of Connected Place Catapult. "That's why the UK invested in leading the establishment of the first set of smart city standards in 2014 and we are pleased to be joining the Global Smart Cities Alliance partnering with the G20 and World Economic Forum to further this mission and the opportunities this can provide to stimulate growth and improve the lives of citizens around the world."
"We've seen how data and technology can radically transform how cities design and deliver services to residents," said Simone Brody, Executive Director of What Works Cities. "They enable us to identify the most pressing needs that residents have and provide tailored solutions to address them. They are among the best tools we have to advance economic mobility, and we are excited to partner with the World Economic Forum to advance this effort."
"The G20 Global Smart Cities Alliance will be critical to minimize the risks and maximize the benefits of rapid urbanization," said Victor Pineda, President of World Enabled and Co-Founder of Cities for All. "Cities for All and our partners will help ensure that the Alliance can develop new global norms related to access and inclusion. Networks like this can help ensure that we align and can reach the promise of the SDGs and the 2030 Agenda."
"Smart City Expo World Congress is thrilled to join forces with the World Economic Forum and the G20 Global Smart Cities Alliance in this major challenge of advancing together towards a more sustainable and inclusive urban future," said Ugo Valenti, Director of Smart City Expo World Congress. "As the world's leading event for cities, we are committed to help accelerate and implement smart solutions that empower people and make cities a better place to live in."
"The rapid development of technology is transforming physical and social infrastructure," said Gino Van Begin, Secretary General of ICLEI – Local Governments for Sustainability. "Smart cities look at the big picture, supporting resource efficiency and technological progress while considering rising challenges like cybersecurity, job loss and privacy. We're excited to support the G20 Global Smart Cities Alliance in joint pursuit of people-focused smart solutions in cities that lead to a safe, inclusive and sustainable future."
"I would like to extend my sincere congratulations on the establishment of the Global Smart Cities Alliance," said Kizo Hisamoto, Mayor of Kobe, Japan. "The City of Kobe has been actively promoting smart city initiatives, including personal health records and autonomous vehicles, but in order to accelerate these efforts even further, last month we launched a new public-private collaboration project, called "Be Smart KOBE". We believe that establishing standards for data utilization will stimulate the growth of smart cities, and we are looking forward to working together on solving global issues."
"The Cities Today Institute is excited to join the World Economic Forum's effort to help cities move quickly from understanding the benefits of digitalization to implementing solutions that will define the citizen experience in a 21st Century Community," said Bob Bennett, Chair of the Cities Today Institute.
"Open and Agile Smart Cities is proud to be a founding partner of the G20 Global Smart Cities Alliance," said Martin Brynskov, Chair of Open and Agile Smart Cities, an international smart cities network. "A global framework based on common, open, and minimal mechanisms is needed to de-risk investment and scale up smart city solutions that help tackle the challenges cities are facing in the 21st century – on the individual city's terms and conditions."
"Digital Future Society is delighted to join this global alliance led by the World Economic Forum to ensure that cities drive our digital future toward a good common framework," said Esteban Redolfi, Director of Digital Future Society. "For years, cities have acted as testing grounds for massive technology deployments; now is the moment for cities to lead by sharing learnings and creating guidelines that reinforce a more conscious use of technology. We are committed to analysing, sharing and building on those cases where cities have developed a sustainable and effective path toward a more inclusive and equitable digital future."
"When we consider smart cities in Asia, fundamental urban challenges such as water and waste disposal, energy efficiency, and low-carbon transport systems are of exceeding importance," said Fumiko Hayashi, Mayor of Yokohama City, Japan. "In addition to this kind of infrastructure, we also need an integrated discussion on the impact that new technologies such as AI will have on our cities. Here in Yokohama, we are engaged in a pilot public-private collaborative project to support the development of communities centered on the city's residents. We are working to foster innovative ideas, create networking opportunities, and reduce carbon dioxide emissions.
I hope those involved in smart city development in Asia, including the private sector, international organizations, academia, experts, and businesses in Yokohama, will all take advantage of this initiative."
"Building an inclusive society is a vital mission, and Eisai Co. is excited to partner with the World Economic Forum to achieve it," said Keisuke Naito, Chief Digital Officer of Eisai and Member of the Global Internet of Things Council. "We look forward to sharing knowledge and experience through the Global Smart City Alliance, which we believe will become an invaluable forum for enhancing the governance for the benefit of all, regardless of functional impairments or disabilities."
"NEC is proud to celebrate today's first step for the G20 Global Smart City Alliance. We are confident that this alliance will become an innovative platform for providing ever-increasing social value to all communities by means of cross-border, open collaboration of people and cities aiming for globally shared goals," said Nobuhiro Endo, Board Chair of NEC Corporation. "NEC is committed to social value creation in support of safety, security, efficiency and equality, and will continue to contribute to the promotion of globally agreeable technology governance in partnership with the World Economic Forum."
"Salesforce believes that business is the greatest platform for change and is excited to work toward this goal in partnership with the World Economic Forum and the Centre for the Fourth Industrial Revolution," said Shinichi Koide, Chairman and CEO Salesforce.com. "Driving social change and sustainable growth is the core of smart city development and we are looking forward to seeing the G20 Global Smart Cities Alliance lead cities to a sustainable world by leveraging the advanced technologies of the Fourth Industrial Revolution."
"We believe smart cities are crucial to building a future-proof and people-centric society, and Hitachi is proud to work with the World Economic Forum to achieve it," said Norihiro Suzuki, Vice President and Executive Officer, Chief Technology Officer, and General Manager of the Research & Development Group, Hitachi. "We look forward to contributing our knowledge and experience to the G20 Global Smart Cities Alliance."
Cities: Where the fight for a green recovery will be won or lost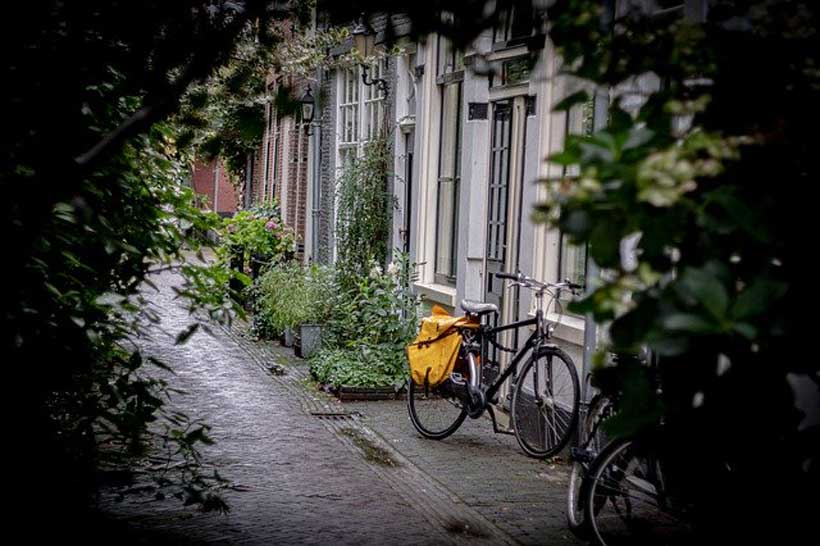 Cities are home to 55 per cent of the world's population, all jammed together cheek-by-jowl. Little wonder, then, that cities are being hit hardest by COVID-19: an estimated 90 per cent of all reported cases have occurred in urban areas.
But the same concentration of people also makes cities the places where the battle for a green recovery from COVID-19 – which is essential to reduce future pandemic risks and fight climate change – can be won.
Cities are breeding grounds for ideas and the places where many new techniques to reduce climate change, pollution, resource use and biodiversity loss are taking shape. Before COVID-19, many cities had already adopted urban farming, e-mobility, non-motorized transport, and were exploring zero emission buildings, district energy and decentralized renewable energy systems, nature-based solutions, and retrofitting projects.
The trillions of dollars likely to be invested in COVID-19 recovery packages can accelerate such developments.
"As we respond to the pandemic and work towards recovery, we look to our cities as hubs of community, human innovation and ingenuity," said UN Secretary-General António Guterres at the recent launch of a policy brief on COVID-19 in an urban space. "Now is the time to … recover better, by building more resilient, inclusive and sustainable cities."
Future proofing economies
COVID-19 recovery provides an opportunity to future-proof economies: for cities to clear their air, green their open spaces, and embrace solutions that help decarbonize and drive down resource use and related impacts on ecosystems, while creating new jobs.
Urban planning and design that helps create strategically dense cities and connects housing with transport and energy planning, as well as grey with blue and green infrastructure to harness benefits from nature-based solutions, will be critical.
UNEP is also working with ICLEI, through its Cities Biodiversity Center, to support multi-level governance for people and nature to live in harmony in and around our cities.
"We must pursue a green, resilient and inclusive economic recovery," said Guterres. "By focusing on high ecological transformation and job creation, stimulus packages can steer growth towards a low-carbon, resilient pathway and advance the Sustainable Development Goals."
Climate change: the next threat
The need for such action is urgent. COVID-19 may be currently taking centre stage, but climate change is still waiting in the wings.
Coastal cities are already enduring devastating floods, coastal erosion, sea-level rise and extreme weather events linked to climate change. Cities also suffer higher temperature than non-urban areas. Today, around 200 million city-dwellers in over 350 cities live with summer temperature highs of over 35°C (95°F). The number of cities chronically affected by heat-stress is predicted to rise to 970 by 2050. All these factors pose serious threats to people's health and livelihoods, and our economies overall.
While cities are vulnerable to climate change, some 75 per cent of global carbon dioxide emissions are from cities. This means that the key to a decarbonized transition is held by the mayor and city councilors. Over 70 large cities, representing 425 million people, have committed to carbon neutrality by 2050. This is a start: 227 cities annually produce more than 10 million tonnes of carbon dioxide. We need a five-fold decrease in emissions to limit temperature rise to 1.5°C.
Success is possible. Cities have a long tradition of reinventing themselves, not least in response to previous pandemics that brought the introduction of sewage systems, public parks and housing regulation to improve sanitation and reduce overcrowding.
Connecting nature, climate and land use
Bangkok's Chulalongkorn University Centenary Park is a perfect example of nature-based strategies at the crossroad of health, urban resilience and climate goals. The park's innovative design reduces flooding risk by absorbing and storing water, which is then used for irrigation in the dry season.
Medellin in Colombia, meanwhile, has embraced nature as a cooling solution through its 'Green Corridors' project, transforming 18 roads and 12 waterways into lush, green havens of cool shade. The project has reduced the surface temperature in Medellin by 2-3 ̊C while improving air quality and biodiversity.
Multi-level governance crucial
Cities and nations are increasingly working together on socio-economic recovery through multi-level governance on decision-making. Ministers and mayors recently came together to accelerate climate action in an event organized by UNEP, the United Nations Development Programme, UN-Habitat, the Global Covenant of Mayors, ICLEI and United Cities and Local Governments (UCLG).
Over 300 participants – including ministers from Italy, Indonesia, Ivory Coast, Ethiopia, South Africa, Chile, and over 25 mayors and governors – discussed coordination on climate change, particularly in key sectors such as buildings, transport, agriculture and waste management.
Green strings for stimulus packages
As all levels of government plan for socio-economic recovery, stimulus packages could support cities' transition to decarbonization. Urban investment can promote compact, integrated, mixed-use cities that reduce the distance between place of work and place of residence. The regeneration of green spaces, rethinking urban mobility and promoting public and non-motorized transport, investing in retrofitting buildings to reduce inequalities will help improve well-being and create more jobs.
"Cities are on the frontline of impact, but also of the solutions," said Andersen. "Greening cities has health benefits, helps climate mitigation and adaptation and creates jobs."
Coronavirus: Reshape the urban world to aid 'ground zero' pandemic cities
Cities have proved to be "ground zero" the world over for the COVID-19 pandemic, the UN chief said on Tuesday, encouraging leaders everywhere to "rethink and reshape the urban world" as we recover.
"Now is the moment to adapt to the reality of this and future pandemics", Secretary-General António Guterres said in his recorded message launching the latest UN policy brief, "COVID-19 in an urban world".
"And now is our chance to recover better, by building more resilient, inclusive and sustainable cities", he added.
Even the scales
Mr. Guterres highlighted deeply rooted inequalities in the poorest areas, citing strained health systems, inadequate water and other challenges that cities are facing in common, with 90 per cent of reported coronavirus cases concentrated in urban areas.
However, the report reveals that urban density does not inevitably correlate with higher virus transmission, saying that vulnerabilities are largely a result of the choices made on how people live, work and travel, in and around them.
Hubs of resilience
But cities are also home to extraordinary solidarity and resilience.
Pointing to the numerous examples of strangers helping each other, streets filling with citizens showing their support for essential workers, and local businesses donating life-saving supplies, Mr. Guterres maintained that "we have seen the best of the human spirit on display".
"As we respond to the pandemic and work towards recovery, we look to our cities as hubs of community, human innovation and ingenuity", the top UN official said.
Halt inequalities
The UN released the guidance to reflect upon and reset how we live, interact and rebuild our cities.
In responding to the pandemic, the first line of business is to tackle inequalities and safeguard social cohesion, said Mr. Guterres.
"We must prioritize those who are the most vulnerable in our cities, including guaranteeing safe shelter for all and emergency housing to those without homes."
Noting that nearly one-quarter of the world's urban population lives in slums, he flagged that public services in many cities require "urgent attention", particularly in informal settlements.
Since access to water and sanitation are vital, Mr. Guterres mentioned how some local governments have stepped up, "from prohibiting evictions during the crisis, to putting in place new clean water stations in the most vulnerable areas".
Bolster local government
To support and strengthen local governments, the world's top diplomat underscored the importance of deeper cooperation between local and national authorities.

"Stimulus packages and other relief should support tailored responses and boost local government capacity", he said.
Steering the future
Another key policy recommendation is for cities to pursue a green, resilient and inclusive economic recovery.
Against the backdrop of new bike lanes and pedestrian zones to improve mobility, safety and air quality in cities, Mr. Guterres said that "we must act with the same urgency".
He observed that by embracing widescale telecommuting away from offices, it showed that "societies can transform seemingly overnight to confront urgent threats".
Mapping the juxtaposition of sustainable-affordable housing in the post Covid world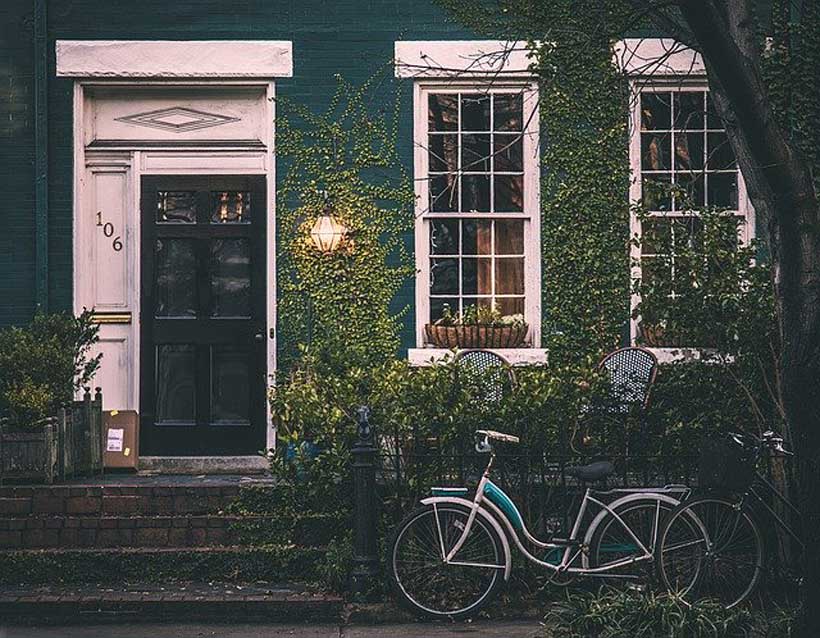 The pandemic has definitely taken a vice grip of the entire world's institutional paraphernalia which has severely affected not only the public health mechanisms but also economies across the globe. However, the present piece shall be hovering over an offshoot of this pandemic which has been incessantly ignored by the world at large. The problem in question shall pertain to the issues of affordability as well as sustainability when it comes to housing. Sustainability has been echoed in various international instruments starting from Stockholm Declaration of 1972 to Montreal Protocol in 1987 to Earth Summit in the year 1992[1]. But the Millennium Development Goals and Sustainable Development Goals have put the sustainability debate at the forefront in the international legal regime. But, the inter-relationship of sustainability with the housing mechanism has not been explicitly recognised under the international legal regime. There have been passing references pertaining to clean water and sanitation[2], putting efforts for affordable and clean energy and making of sustainable cities and communities that have been provided in the Sustainable Development goals laid down in the year, 2015. The goals are absolutely silent on the issue of affordable-sustainable housing. However, United Nations Organization has been pragmatic in adopting the Geneva UN Charter on Sustainable Housing[3] in the year 2015 which is the first as well as the fundamental international convention on the issue in question. This international convention explicitly talks about the goal of achieving the sustainable housing system and also lays down the challenges emanating out of the same.
Sustainability- A term difficult to decipher
However, the term "sustainable" housing is difficult to comprehend completely. There cannot be a straight jacket solution in deducing its definition and there are innumerable connotations attached to it. One of the environmental economists Herman Daly has laid down three essentialities for a sustainable housing framework. These include the rate of use of renewable resources, rate of use of non-renewable resources in the premises and lastly, the controlling of pollution emissions. Also, Dow Jones had developed a sustainability index which delves into the parameters of an ideal sustainable framework[4]. But the parameters mentioned hereunder do not reflect an exhaustive list of things to be included in the sustainable and affordable housing framework.
Dichotomy of affordable-sustainable cities: International outlook
In the international domain, the researcher has critically analyzed three genres of models and decoded the sanctity of the same. The first model which was comprehensively evaluated was the USA model which was marked by Clear Act, 1963 but did not live up to the expectations pertaining to the issue in question. But later, U.S. Department of Housing and Urban Development (HUD) has laid down the criterion for affordable housing by attributing 30% of the gross household income but the sustainability factor was completely ignored. The UK Model brought the Geneva UN Charter on Sustainable Housing in the year 2015 deliberated upon the nuances of sustainability pertaining to housing mechanisms but did not take into consideration the affordability element. Lastly, the Australian Model discussed under the realms of Demographic International Housing Affordability Report of 2015 pointed out the soaring prices of housing facilities so deduced rules of affordable system of housing in the city of Melbourne. But, again one of the things the researcher inferred that there has been a necessary disjunct between affordability and sustainability in various legal institutional paraphernalia.
The Indian approach: A questionable concern
In India, too, the legal mechanism adopted by the government under the realms of Pradhan Mantri Awas Yojana is called as "housing for all". Under the mandate of the said scheme, the government intended to make houses for everyone at affordable prices. But, this scheme is absolutely silent on the issue of environmental sustainability. The ambiguity emanating out of this scheme needs to be addressed by the government as soon as possible. Even though there have been some governments like that of Trivendrum have been Good Samaritan in this direction by providing sustainable housing facilities at affordable prices as well. Even various private entrepreneurs have now become cautious in respect of their carbon-emissions and have started taking adequate action to substantially reduce them. This is in absolute sync with the Paris Climate Agreement of 2018. Sustainability is not only restricted to controlling and prevention of disparaging of the ecological structure of the world but also, helps in boosting the profits of the company in the long run. Sustainability has become one of the most debatable issues in the modern scenario. Any ideal housing mechanism has to be sustainable and affordable at the same time. Thus, the entire thrust of this research was on developing a sustainable as well as an affordable housing framework for the people in India as well.
But in the post Covid world, the international community needs to re-examine the structures of housing facilities wherein affordability should come in synchronization with the sustainability element as well. Recently, World Health Organization (WHO) deliberated upon the issue of housing so as to de-clutter those ill-made houses so that the spread of highly contagious virus can be contained. Though it has been rightly said by Robert Merton that "It is good to ask questions but it is always better to find solutions to those questions", but such complex set of questions cannot be answered in one go. They need proper analysis of the problem and then only certain concrete measures could be thought of. The idea behind writing this piece was to ignite the spirit of empathy among the readers about the pitiable condition of the housing. It would be highly falsified on our part if we bombard the readers with a special set of suggestions because the cost-benefit analysis of each of those suggestions would be varied and comprehensive. Thus, I have left the door ajar so that the readers are able to familiarize with the given set of problems which are staring us in this context and then accordingly ponder about the need of sensitization of the sustainable-affordable housing issue at the domestic as well as the global level. The governments have always exhibited callous behaviour towards environment, human rights and public health issues. Thus, a stern eye needs to be kept on these reckless corporate and governmental entities which have only been disparaging the housing issue since time immemorial.
---
[1] JM Lavy CONTEMPORARY URBAN PLANNING, Pearson Education Publications 34-39 (4th edition 2009)
[2] Principle 6, Sustainable Development Goals by United Nations; https://www.undp.org/content/undp/en/home/sustainable-development-goals.html
[3]The Geneva United Nations Charter on Sustainable Housing; https://www.unece.org/fileadmin/DAM/hlm/documents/Publications/UNECE_Charter_EN.pdf
[4]Sustainability Assessment, ROBECOSAM,available athttp://www.sustainability-indices.com/ sustainability-assessment/index.jsp (last visited on 26th June, 2020).