Small businesses and self-employed provide most jobs worldwide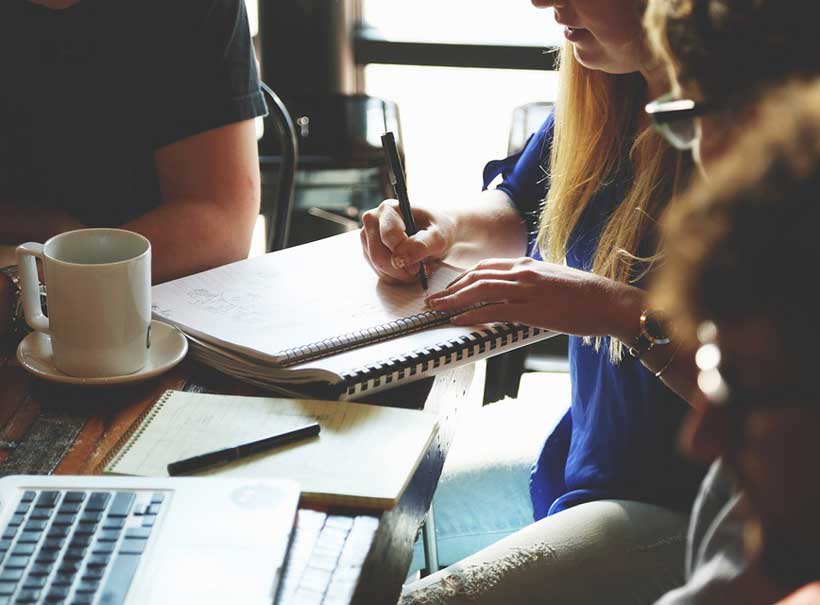 Self-employment, micro and small enterprises play a far more important role in providing jobs than previously believed, according to new International Labour Organization (ILO) estimates.

Data gathered in 99 countries found that these so-called 'small economic units' together account for 70 per cent of total employment, making them by far the most important drivers of employment.

The findings have "highly relevant" implications for policies and programmes on job creation, job quality, start-ups, enterprise productivity and job formalization, which, the report says, need to focus more on these small economic units.

The study also found that an average of 62 per cent of employment in these 99 countries is in the informal sector, where working conditions in general tend to be inferior, (i.e. a lack of social security, lower wages, poor occupational safety and health and weaker industrial relations). The informality level varies widely, ranging from more than 90 per cent in Benin, Cote d'Ivoire and Madagascar to less than five per cent in Austria, Belgium, Brunei Darussalam and Switzerland.

The information is published in a new ILO report, Small matters: Global evidence on the contribution to employment by the self-employed, micro-enterprises and SMEs .

The report finds that in high-income countries, 58 per cent of total employment is in small economic units, while in low and middle-income countries the proportion is considerably higher. In countries with the lowest income levels the proportion of employment in small economic units is almost 100 per cent, the report says.
The estimates draw on national household and labour force surveys, gathered in all regions except North America, rather than using the more traditional source of enterprise surveys that tend to have more limited scope.

"To the best of our knowledge, this is the first time that the employment contribution of so-called small economic units has been estimated, in comparative terms, for such a large group of countries, particularly low and middle income countries," said Dragan Radic, Head of the ILO's Small and Medium Enterprises Unit.

The report advises that supporting small economic units should be a central part of economic and social development strategies. It highlights the importance of creating an enabling environment for such businesses, ensuring that they have effective representation and that social dialogue models also work for them.

Other recommendations include; understanding how enterprise productivity is shaped by a wider "ecosystem", facilitating access to finance and markets, advancing women's entrepreneurship, and encouraging the transition towards the formal economy and environmental sustainability.

Micro-enterprises are defined as having up to nine employees, while small enterprises have as many as 49 employees.
CEOs: Post-Covid changes are permanent and there are more to come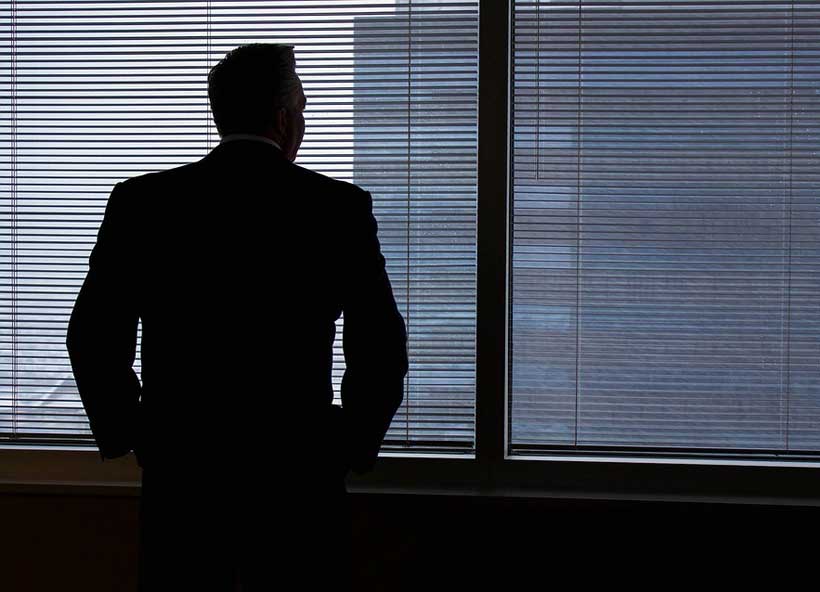 The need for business leaders and policy makers to fundamentally rethink the way they plan, invest and operate in the future is underlined in a new survey of 699 global CEOs released by PwC.
The survey shows the majority of CEOs believe that COVID-19 pandemic driven shifts towards remote collaboration (78%), automation (76%) and fewer people working from offices (61%), are here to stay. Overall, 61% say their business model will be more digital in the future – a change accelerated by the pandemic.
Responses show digital infrastructure, flexible working and employee well-being will top their boardroom agendas as they reconfigure business operations to secure growth in the next 12 months and beyond. Fifty-eight percent of CEOs say ensuring supply chain safety will remain a focus, driving technology investments to enable tracking of products from production to delivery, and to ensure their suppliers and partners are resilient during crises.
"Business leaders need to simultaneously keep their company running today and fundamentally rethink their strategy for tomorrow, so they come out of the pandemic ready to reconfigure their business to thrive in a very different world. And they need to do that, thinking not just about the COVID-19 acceleration of change in society and the rising expectations of their broader stakeholders, but also the other issues that are going to fundamentally reshape the future of business – from climate change to populism," says Bob Moritz, Global Chairman, PricewaterhouseCoopers International Limited.
In a challenge to decades of increased globalisation, almost two in five (39%) of CEOs believe there will be a permanent shift towards onshoring and insourcing, and a similar share expect an enduring increase in nationalism.
Kristin Rivera, Global Leader, Forensics & Crisis, PwC US, comments:"The COVID-19 pandemic has reminded CEOs of the importance of building resilience into their operating model. Firms that were able to quickly adopt digital working practices or switch their supply chains were better able to withstand the shock. CEOs now need to simultaneously contend with the unfolding pandemic and to rethink how they operate in the future. Not every innovation developed in a crisis is right for the long term, but there is much to learn."
CEOs are naturally cautious on their own revenue growth prospects in the year ahead (45% somewhat confident, 15% very confident). 65% are predicting a decline in global growth. Concern about the global economy is highest in Africa, Central & Eastern Europe, Asia and Latin America.
Business leaders also believe the pandemic increased the importance of responding to a wider range of stakeholder issues, particularly employees. Employee support measures included health and safety (92%), well-being (61%) and financial support (24%). Forty-two percent made contributions to community organisations and almost a third (32%) of business leaders reduced their own pay. Those CEOs who maximised retention (36%) and protected employee health and safety (92%) believe it will have a positive impact on their organisation's long-term reputation.
Bhushan Sethi, Joint Global Leader, People and Organisation, PwC US, comments: "The accelerated shift to flexible working has been valuable for many companies. Whatever new models emerge, it's clear that employee-oriented policies that invest in safety, protection and well-being could become the new differentiator for recruitment, retention and company reputation."
The changes driven by COVID-19 add significantly to an already full agenda for CEOs. Climate change remains an influential trend for consumers and businesses alike. When asked if the shift to climate change mitigation would endure, the majority of business leaders (47%) said it would. Business leaders believe short term increases in disposables (including sanitizers, masks) and decreases in the use of the sharing economy would only be temporary.
Limited retreat from cities
While the majority of CEOs (61%) believe that there will be lower workplace density than before, they remain divided about what role cities will play in the future: 34% believe the shift towards de-urbanisation will continue; 38% believing it is temporary.
Divided about the role of government
Business leaders are not expecting extended government support, with the majority (57%) believing state intervention to be a temporary feature, despite the potential for governments to use the support to influence COVID-19 recovery and policies impacting business. Less than one in three (30%) believe government support will be sustained, despite a gloomy outlook for global and organisational growth prospects in the next 12 months. One in five respondents say they declined government backed support for their business during the pandemic.
Bob Moritz comments:"Some CEOs may feel like they've passed a critical test. What's critical now is that they use the important knowledge they've gained about their organisations effectively for business and society. The most enduring shift in this pandemic is the reality that it can no longer be a choice between the long and the short term. We need to address both."
COVID-19 disrupts education of more than 70 per cent of youth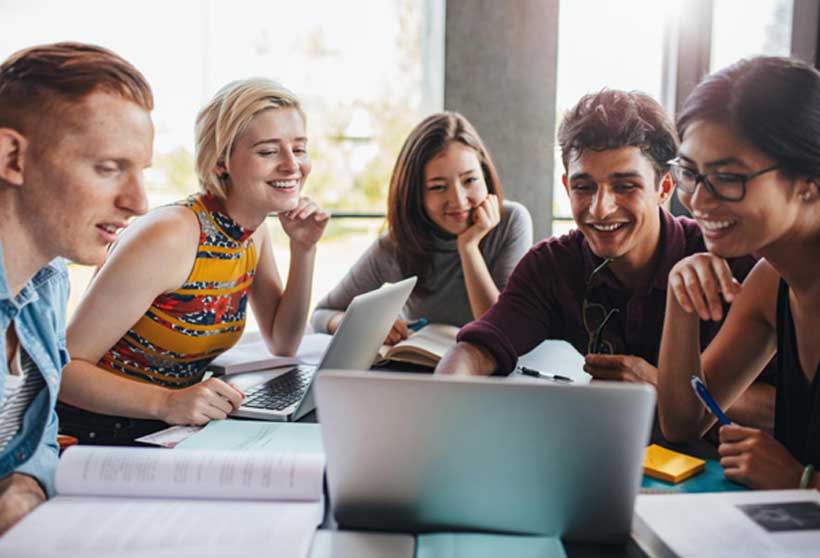 The COVID-19 crisis is having a devastating effect on the education and training of young people.

Since the outset of the pandemic more than 70 per cent of youth who study or combine study with work have been adversely affected by the closing of schools, universities and training centres, according to an analysis by the International Labour Organization (ILO).

According to the report, Youth and COVID-19: impacts on jobs, education, rights and mental well-being , 65 per cent of young people reported having learned less since the beginning of the pandemic because of the transition from classroom to online and distance learning during lockdown. Despite their efforts to continue studying and training, half of them believed their studies would be delayed and nine per cent thought that they might fail.

The situation has been even worse for youth living in lower-income countries, who have less access to the internet, a lack of equipment and sometimes a lack of space at home.
This highlights large 'digital divides' between regions; while 65 per cent of youth in high-income countries were taught classes via video-lectures only 18 per cent in low-income countries were able to keep studying online.

"The pandemic is inflicting multiple shocks on young people. It is not only destroying their jobs and employment prospects, but also disrupting their education and training and having a serious impact on their mental well-being. We cannot let this happen," said ILO Director-General Guy Ryder.
Concerned about their future
According to the report 38 per cent of young people are uncertain of their future career prospects, with the crisis expected to create more obstacles in the labour market and to lengthen the transition from school to work.

Some have already felt a direct impact, with one in six youth having to stop work since the onset of the pandemic. Many younger workers are more likely to be employed in highly affected occupations, such as support, services and sales-related work, making them more vulnerable to the economic consequences of the pandemic. Forty-two per cent of those who have continued to work have seen their incomes reduced.

This has had an impact on their mental well-being. The survey found that 50 per cent of young people are possibly subject to anxiety or depression, while a further 17 per cent are probably affected by it.
Ensuring that young voices are heard
Despite the extreme circumstances young people are using their energy to mobilize and speak out in the fight against the crisis. According to the survey one in four have done some volunteer work during the pandemic.

Ensuring that youth voices are heard is critical to delivering a more inclusive response to the COVID-19 crisis. Giving young people a say in decision-making to articulate their needs and ideas improves the effectiveness of policies and programmes and gives youth the chance to participate in their delivery, says the report.

The report also calls for urgent, large-scale and targeted policy responses to protect a whole generation of young people from having their employment prospects permanently scarred by the crisis.

This includes, among other measures, re-integrating into the labour market those who have lost their jobs or who have experienced a reduction in working hours, ensuring youth access to unemployment insurance benefits, and measures to boost their mental health – from psychosocial support to sports activities.

'Youth and COVID-19: Impacts on Jobs, Education, Rights and Mental Well-Being', is published by the ILO, AIESEC, the European Union Emergency Trust Fund for Africa, the European Youth Forum, the Office of the United Nations High Commissioner for Human Rights and the United Nations Major Group for Children and Youth.
Korea: Keep supporting people and the economy until recovery fully under way
Korea has limited the damage to its economy from the COVID-19 crisis with swift and effective measures to contain the virus and protect households and businesses. Support for workers and the export-dependent economy should continue, given falling employment and the risk of prolonged disruption to trade and global value chains, according to a new OECD report.
Thanks to the government's prompt response to the pandemic, Korea is experiencing the shallowest recession among OECD countries. However, the recovery will be slow and uncertainty remains high, says the latest OECD Economic Survey of Korea. The Survey recommends continuing economic support measures to households and business until a recovery is fully under way, while ensuring that fiscal plans preserve long-term fiscal sustainability. Income support should be targeted to low-income households, and skills training should be offered even beyond the crisis to help vulnerable people who lost their job find employment in new areas.
Sound public finances mean there is room for fiscal stimulus. The Survey suggests focusing investment in some of the areas featuring in the recent Korean New Deal, such as 5G telecommunication and artificial intelligence. Reforming regulations, cutting barriers to competition and encouraging innovation could help to diffuse new technologies through the economy and lift productivity.
The Survey projects a rebound in activity after the sizeable drop in the first half of 2020, with a 0.8% contraction in 2020 and 3.1% growth in 2021, absent a resurgence of the pandemic. While domestic-oriented activity is normalising gradually, the global recession is holding back exports and investment. A second global wave of infections would delay the recovery: GDP would then contract by 2% in 2020, and growth reach only 1.4% in 2021.
Further disruptions in world trade and global value chains would hurt the Korean economy, which depends heavily on exports and is deeply integrated in global value chains. In addition, the COVID-19 crisis is creating financial risks, notwithstanding a wide range of policy interventions, as rising unemployment and loss of income affect debt reimbursement by households and small businesses, while uncertainty increases financial market volatility.
The Survey examines the looming pressures of an ageing population, with Korea's old-age dependency ratio set to be the highest of any OECD country by 2060. It notes that the share of elderly people in relative poverty – defined as living on less than half of the median household income of the total population – is the highest among OECD countries. It recommends further increasing the basic old-age pension and focusing it on people in absolute poverty, as well as addressing high unemployment among disadvantaged groups and the wide gender wage gap. Along with stronger social protection, easing labour market regulations would promote productivity and reduce labour market duality.
A Survey chapter on the digital economy looks at the potential to boost productivity and well-being by building on the country's outstanding digital infrastructure and IT technology and addressing digital skills gaps and the digital gap between large and small firms. The Survey recommends building on the system of regulatory sandboxes – where regulatory obligations can be partly waived to encourage innovation in products or business models – to improve product market regulations. It also recommends facilitating the use of telemedicine to boost productivity and well-being.