More of a good thing – is surplus renewable electricity an opportunity for early decarbonisation?
We are entering a world where renewables will make up an increasing share of our electricity supply –the electricity sector was the leading sector for energy investment in 2018, the third year in a row that this has occurred.
This trend is set to continue. In WEO 2018's New Policies Scenario, 21% of global electricity production is projected to come from variable renewables by 2040, up from 7% in 2018, supported by about $5.3 trillion of investment. The EU share is even higher at around 39%. In our more ambitious Sustainable Development Scenario, which aims to get energy system emissions down to levels consistent with the Paris goals, variable renewables are projected to supply 38% of global electricity in 2040 (44% in the EU), a level that would require nearly $8.5 trillion of generation investment.
Regardless of scenario, this rapid expansion of renewables will inevitably lead to particular challenges to operating power systems. This is best highlighted by the so-called duck curve, made famous by the California ISO.
The curve was developed to show the impact of increasing distributed solar PV capacity on the demand for grid electricity. As solar PV capacity grows, the demand for grid electricity falls during the day with the greatest decrease in the middle of the day when PV production is highest – the belly of the duck. In the afternoon as PV production declines towards sunset, the demand for grid electricity can grow quite quickly – the neck of the duck.
The duck is growing faster than anticipated. Five years ago, the California ISO had expected California midday demand to drop over 40% on a sunny spring day by 2020 thanks to the growth of small solar PV systems. In fact, by 2018, the spring mid-day demand on the high voltage system had already decreased by two thirds. The consequent increase in supply required in the late afternoon as solar production recedes, was already close to 15 GW, significantly greater than the 2020 anticipated level of 13 GW.
The result is that some excess supply needs to be curtailed to balance the system. While the percentages of solar and wind production that have to be curtailed in California are rather small, in other jurisdictions the share is more significant.
In China, for example, the national average for wind curtailment was around 7% in 2018, with much higher levels in certain provinces. In the Canadian province of Ontario about one quarter of variable renewable generation in 2017 had to be curtailed, along with cuts in nuclear and hydropower output. This was in a jurisdiction where wholesale market prices were zero or negative almost one-third of that year.
The challenges are clear – a world with higher shares of variable renewable energy (VRE) – i.e., wind and solar PV – will face challenges with integration. This is a priority area of work for the IEA, and we are focused on providing insights on the issues and technologies that can be employed to deal with higher shares of variable renewables.
One of these insights is that renewables integration can be divided into a set of six phases dependent partly on the share of variable renewables in the system, but also on other system-dependent factors such as the share of storage hydro and interconnections.
Two countries have already reached Phase 4. Denmark, which has been a leader, has the significant advantage of strong interconnections to handle both surpluses and shortfalls. Ireland has much weaker interconnections and additional measures have been needed to ensure short-term system stability.
No country is yet in Phase 5 (where production can exceed demand) or in Phase 6, where seasonal storage solutions would be needed to match supply and demand.
Strong renewables policies are expected to continue to favour wind and solar power for the foreseeable future. This will mean that by 2030, we expect more countries, particularly in Europe, to evolve to these higher phases.
Too much of a good thing?
As more countries move to higher shares of VRE, it appears that there could be "too much of a good thing" – excess generation that may have to be curtailed and appears as wasteful.
The tendency is to treat this primarily as a technology problem for the power system to solve. Indeed part of the solution will lie in improvements in technology. We will need some form of energy storage to convert the excess at one time of day into necessary power system supply at another. Smart grids, especially smarter distribution systems, will be better able to manage increasing shares of renewables as well – and they too will likely have more energy storage. And finally, the growth of EVs (currently driving global battery demand) represents a huge potential source of storage and demand-side flexibility as well.
But treating this only as a technical problem is missing the economic perspective. Trillions of dollars of investment in renewables is expected in the coming years, and so there is a risk that billions of dollars of renewable electricity – zero marginal cost, zero carbon – could be wasted.
Economists have their own tools for solving these type of problems. Many would see not a problem but an opportunity – offering surplus electricity available at a zero (or low) price to customers during periods of surplus is a means to manage this surplus efficiently.
Dynamic pricing of wholesale electricity is often proposed as a mechanism to efficiently manage peak demand of electricity – to charge more when electricity is scarce. Not surprisingly, passing on high wholesale prices as high retail prices has been met with customer resistance, and the uptake of dynamic pricing has been rather limited.
However, if low wholesale prices were passed on as low retail prices, we would expect customers to be more accepting. While most small customers might not be expected to respond on their own, low dynamic prices create opportunities for innovators to develop technologies and processes that would make it easy and profitable for the customer to respond. Many of these will involve using the electricity to replace, at least in part, an energy service provided by fossil fuels. In this way, it can help hasten the decarbonisation goal of the clean energy transition.
Barriers to efficient pricing
Unfortunately for now, there are a range of barriers in our current policies that prevent electricity customers from seeing these prices: the level of electricity taxes, the design of electricity tariffs and more broadly our approach to the electricity demand side. This means there is a need to change outdated policies.
Much of our electricity policy dates from a period where wasteful consumption led to an increasing number of power plants – particularly fossil and nuclear plants. Indeed, electricity was considered to be a particularly inefficient means of achieving a level of energy service.
This has affected the way and level at which electricity is taxed, the way regulated prices are designed, and perhaps most challenging of all, how we address demand side policies and particularly electricity efficiency.
But now we are entering a different era, an era where most of the incremental electricity generation will come from wind and solar power. How should it change our taxation, rate setting and electricity efficiency policies?
Economics should guide us so that:
Taxes are fixed in an efficient way, in order to distort as least as possible consumers and producers decisions
Consumption is efficient, both through taxes and regulated tariffs
Ensuring end-use energy consumption is carbon-efficient
Electricity taxes that exist in many countries today were set as a result of either a deliberate policy to reduce electricity consumption in energy importing countries (Europe) and/or environmentally conscious jurisdictions (Europe, California). They have also provided an easily enforceable tax base for municipalities and subnational jurisdictions. These taxes can be quite substantial, amounting to over half the cost of power for households in some European countries.
Yet many of the reasons for taxing electricity heavily are no longer valid. The emissions argument in particular makes little sense in highly decarbonised power sectors such as Sweden, France, or Switzerland.
In addition to taxation, pricing systems tend to discourage consumption regardless of how clean the production is. There are countries where, paradoxically, a high level of renewable penetration discourages the consumption of renewable energy.
Germany is probably the best known example. Although prices in the wholesale market can fall to zero when wind and solar power are particularly prolific, the end user cannot buy electricity at the real time price, but even if that were possible, it would mean paying the EEG payment (which is intended to recover the cost of renewables) which is currently 6.405 euro cents per kWh. This means that the end user incentive to use that renewable energy to substitute for fossil fuels in their own consumption is blunted.
What needs to be done instead is to encourage customer response based on the real-time price for power. Most other costs should no longer be recovered on a per kWh basis.
Getting prices right for the end consumer means also addressing regulated prices such as for networks where these are separately specified. Networks remain largely fixed cost entities in developed economies where demand has not been growing. For electricity customers, the value of the electricity network is as the provider of reliable electricity service – a value that is not directly related to the quantity of power delivered. Increasingly, as more and more customers generate their own electricity, the value of the network is evolving to become a platform to sell some of that power or other electricity services.
Moving towards a fixed charge would recognize the value of the network service for customers. It would also alleviate concerns that customers choosing to self-generate are not contributing sufficiently to the costs of using a network they still require.
Finally, demand-side policies should be designed in a way that minimizes both costs to consumers and their carbon footprint.
As renewables continue to grow and increasingly face curtailment, the optimal policy may no longer to be to encourage electricity conservation. Instead, demand side policies that encourage carbon conservation might be more efficient.
The figure above shows how the prices charged for consuming an additional kWh of electricity in each US jurisdiction is compared to the social marginal cost of producing that electricity. Red means the social cost of production exceeds the marginal cost, suggesting that marginal prices are too low and interventions such as conservation programs could be efficient. Conversely, in the deep blue regions, electricity prices are too high, suggesting that conservation and net metering programs need to be reconsidered.
Ultimately, when marginal prices for clean electricity consumption are adjusted downwards the viability of electrification increases – which can replace other end-uses of fossil fuels.
In fact, these changing circumstances are beginning to be recognized. The California energy regulator, the California Public Utilities Commission, has recently ruled that utility energy efficiency programs can include those that encourage customers to substitute electricity for fossil fuels.
More of a good thing
The good news is that the direction for electricity investments is positive, with the share of renewables likely to grow rapidly spurred by government policies and falling costs. Yet the resultant growth of wind and solar power will lead to new integration challenges for today's power systems and these challenges will become greater over time.
Yet solving those challenges will also lead to economic opportunities in the energy system – opportunities to reduce costs, waste and emissions by making electricity available in substitution of fossil fuels.
Policies are central to realising these opportunities, by reforming electricity taxation, getting regulated prices right, and emphasizing carbon conservation above electricity conservation. The right price signals will encourage the innovation needed to advance the clean energy transition. And in the end, customers will have more of a "good thing": greater access to cheaper, clean power.
Russian Energy Week: Is the world ready to give up hydrocarbons?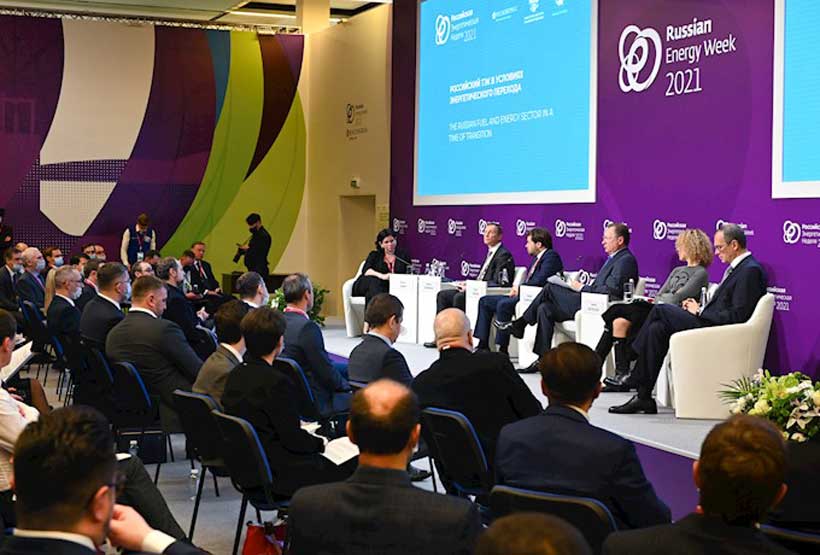 In an official message to mark the opening of the Russian Energy Week international forum on 13-15 October in Moscow, Russian President Vladimir Putin stressed that there are numerous issues on the agenda related to current trends in the global energy market, including improvements to industry infrastructure and the introduction of modern digital technologies into its operation.
"The efficiency of energy production and consumption is the most important factor in the growth of national economies and has a significant impact on people's quality of life. Many countries have already adopted policies to accelerate the development of clean energy technologies," he wrote in the message to guest and participants.
"The forum business programme is therefore set to look in detail at the possibility of developing green energy based on renewable sources and the transition to new, more environmentally friendly fuels. I am confident that the events of the Russian Energy Week will allow you to learn more about the achievements of the country's fuel and energy sector, and that your initiatives will be put into practice," Putin said.
Leaders of foreign states have also sent greetings to the participants and guests. For instance, President of the Republic of Angola João Manuel Gonçalves Lourenço, Prime Minister of Vietnam Pham Minh Chinh, Crown Prince of Abu Dhabi Armed Forces Mohamed bin Zayed bin Sultan Al Nahyan, and Vice Premier of the State Council of China Han Zheng.
In their greetings, it generally noted the importance of the topics to be discussed at the forum as well as the need to build an international dialogue and consolidate efforts to achieve the sustainable development goals, including as regards climate change.
The programme covers a wide range of issues of transformation and development in the global energy market. In the context of energy transition, the issues of energy development are inextricably linked with the introduction of new technologies, and the transformation aimed at reducing greenhouse gas emissions into the atmosphere. Climate protection is a task that cannot be solved by one country; it is a global goal, which can be achieved through building dialogue and cooperation between countries.
The participants in the discussion will answer the question: Is the world ready to give up hydrocarbons? In addition, during the panel session, the participants will discuss whether oil, gas and coal are really losing ground in the global energy sector; whether the infrastructure will have time to readjust for new energy sources; how long will there be enough hydrocarbons from the field projects that are being implemented; and whether an energy transition using fossil fuels is possible.
The international climate agenda is forcing many countries to reform their carbon-based energy systems. For Russia, which holds a leading position in the global hydrocarbon markets, the transition to development with low greenhouse gas emissions presents a serious challenge, but at the same time it opens up new opportunities for economic growth based on renewable energy, hydrogen technologies, advanced processing of raw materials and implementing green projects.
The Climate Agenda included sessions dedicated to the operation of the Russian fuel and energy sector in the context of energy transition, the impact of the European green pivot on the cooperation between Russia and Europe, as well as the session titled 'The Future of Coal in a World Shaped by the Climate Agenda: The End, or a New Beginning?'
Sessions of the 'New Scenarios for the Economy and the Market' track are dedicated to the global challenges and opportunities of the electric power industry; the impact of ESG on the Russian fuel and energy sector; the potential for the renewable energy sources; and other issues of the future of energy.
The Russian Energy Agency under the Ministry of Energy brings together experts from key international analytical organizations to discuss the future of world energy during the session titled International Energy Organization Dialogue: Predicting the Development of Energy and Global Markets.
The Human Resource Potential of the Fuel and Energy Sector, participating experts will discuss the prospects for developing the professional qualification system, and a session titled Bringing the Woman's Dimension to the Fuel and Energy Sector. Optimizing regulation in the energy sector and organizing the certification and exchange of carbon credits in Russia are the basis of the Regulatory Advances in Energy.
Anton Kobyakov, Advisor to the Russian President and Executive Secretary of the Russian Energy Week 2021 Organizing Committee, said "the level of various formats of international participation testifies to the importance of the agenda and Russia's significant role in the global energy sector. We are a reliable strategic partner that advocates for building international cooperation based on the principles of transparency and openness. With the period of major changes in the industry, it is particularly important to engage in a dialogue and work together to achieve both national and global goals."
The forum, organized by the Roscongress Foundation, the Russian Ministry of Energy, and the Moscow Government, brought together many local and foreign energy and energy-related enterprises. The speakers attending included Exxon Mobil Corporation Chairman of the Board of Directors and CEO Darren Woods, Daimler AG and Mercedes-Benz AG Chairman of the Board Ola Kallenius, BP CEO Bernard Looney, and TotalEnergies Chairman and CEO Patrick Pouyanné.
World Energy Outlook 2021 shows a new energy economy is emerging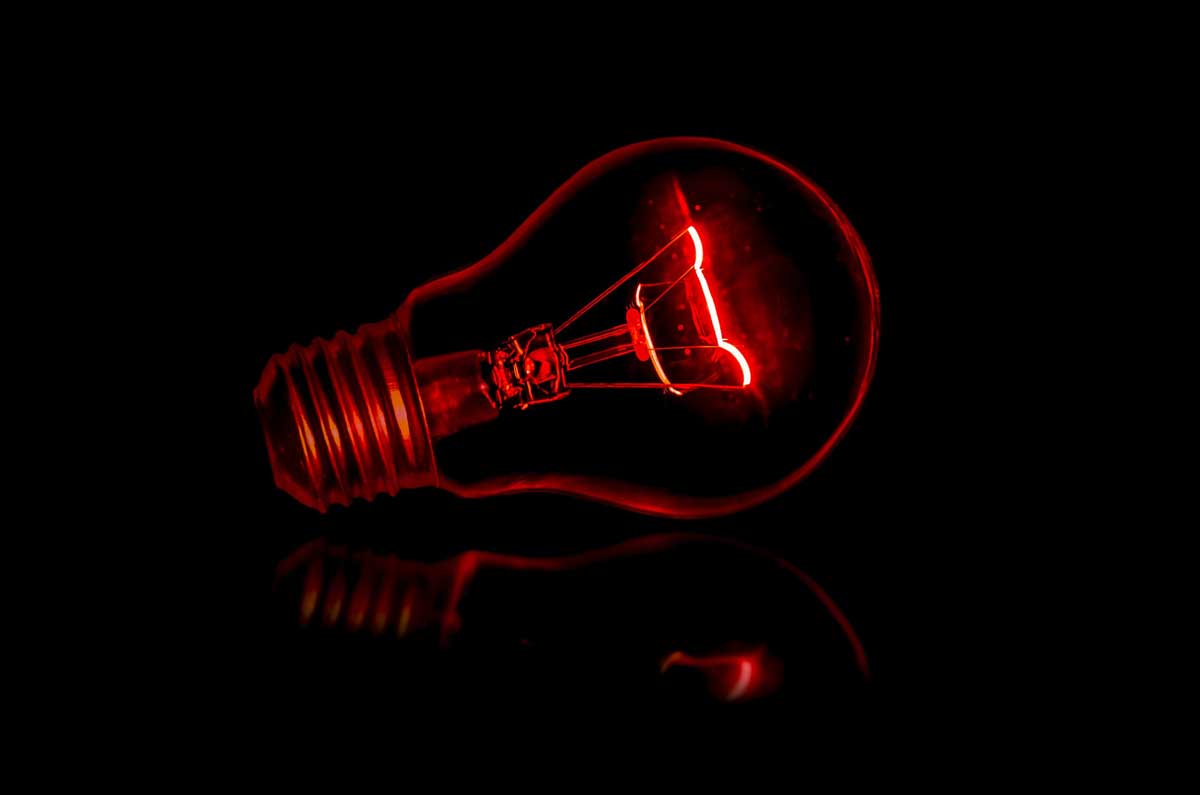 A new energy economy is emerging around the world as solar, wind, electric vehicles and other low-carbon technologies flourish. But as the pivotal moment of COP26 approaches, the IEA's new World Energy Outlook makes it clear that this clean energy progress is still far too slow to put global emissions into sustained decline towards net zero, highlighting the need for an unmistakeable signal of ambition and action from governments in Glasgow.
At a time when policy makers are contending with the impacts of both climate change and volatile energy markets, the World Energy Outlook 2021 (WEO-2021) is designed as a handbook for the COP26 Climate Change Conference in Glasgow, which offers a critical opportunity to accelerate climate action and the clean energy transition. The new analysis – which the IEA is making available for free online – delivers stark warnings about the direction in which today's policy settings are taking the world. But it also provides clear-headed analysis of how to move in a well-managed way towards a pathway that would have a good chance of limiting global warming to 1.5 °C and avoiding the worst effects of climate change.
The WEO-2021, the IEA's annual flagship publication, shows that even as deployments of solar and wind go from strength to strength, the world's consumption of coal is growing strongly this year, pushing carbon dioxide (CO2) emissions towards their second largest annual increase in history.
"The world's hugely encouraging clean energy momentum is running up against the stubborn incumbency of fossil fuels in our energy systems," said Fatih Birol, the IEA Executive Director. "Governments need to resolve this at COP26 by giving a clear and unmistakeable signal that they are committed to rapidly scaling up the clean and resilient technologies of the future. The social and economic benefits of accelerating clean energy transitions are huge, and the costs of inaction are immense."
The WEO-2021 spells out clearly what is at stake: what the pledges to reduce emissions made by governments so far mean for the energy sector and the climate. And it sets out what needs to be done to move beyond these announced pledges towards a trajectory that would reach net zero emissions globally by mid-century – the Net Zero Emissions by 2050 Scenario from the landmark IEA report published in May, which is consistent with limiting global warming to 1.5 °C.
As well as the Net Zero Emissions by 2050 Scenario, the WEO-2021 explores two other scenarios to gain insights into how the global energy sector may develop over the next three decades – and what the implications would be. The Stated Policies Scenario represents a path based on the energy and climate measures governments have actually put in place to date, as well as specific policy initiatives that are under development. In this scenario, almost all of the net growth in energy demand through 2050 is met by low emissions sources, but that leaves annual emissions still around today's levels. As a result, global average temperatures are still rising when they hit 2.6 °C above pre-industrial levels in 2100.
The Announced Pledges Scenario maps out a path in which the net zero emissions pledges announced by governments so far are implemented in time and in full. In this scenario, demand for fossil fuels peaks by 2025, and global CO2 emissions fall by 40% by 2050. All sectors see a decline, with the electricity sector delivering by far the largest. The global average temperature rise in 2100 is held to around 2.1 °C.
For the first time in a WEO, oil demand goes into eventual decline in all the scenarios examined, although the timing and speed of the drop vary widely. If all today's announced climate pledges are met, the world would still be consuming 75 million oil barrels per day by 2050 – down from around 100 million today – but that plummets to 25 million in the Net Zero Emissions by 2050 Scenario. Natural gas demand increases in all scenarios over the next five years, but there are sharp divergences after this.
After decades of growth, the prospects for coal power go downhill in the Announced Pledges Scenario – a decline that could be accelerated further by China's recent announcement of an end to its support for building coal plants abroad. That move may result in the cancellation of planned projects that would save some 20 billion tonnes in cumulative CO2 emissions through 2050 – an amount similar to the total emissions savings from the European Union reaching net zero by 2050.
The differences between the outcomes in the Announced Pledges Scenario and the Net Zero Emissions by 2050 Scenario are stark, highlighting the need for more ambitious commitments if the world is to reach net zero by mid-century.
"Today's climate pledges would result in only 20% of the emissions reductions by 2030 that are necessary to put the world on a path towards net zero by 2050," Dr Birol said. "Reaching that path requires investment in clean energy projects and infrastructure to more than triple over the next decade. Some 70% of that additional spending needs to happen in emerging and developing economies, where financing is scarce and capital remains up to seven times more expensive than in advanced economies."
Insufficient investment is contributing to uncertainty over the future. Spending on oil and natural gas has been depressed by price collapses in 2014-15 and again in 2020. As a result, it is geared towards a world of stagnant or even falling demand. At the same time, spending on clean energy transitions is far below what would be required to meet future needs in a sustainable way.
"There is a looming risk of more turbulence for global energy markets," Dr Birol said. "We are not investing enough to meet future energy needs, and the uncertainties are setting the stage for a volatile period ahead. The way to address this mismatch is clear – a major boost in clean energy investment, across all technologies and all markets. But this needs to happen quickly."
The report stresses that the extra investment to reach net zero by 2050 is less burdensome than it might appear. More than 40% of the required emissions reductions would come from measures that pay for themselves, such as improving efficiency, limiting gas leakage, or installing wind or solar in places where they are now the most competitive electricity generation technologies.
These investments also create huge economic opportunities. Successfully pursuing net zero would create a market for wind turbines, solar panels, lithium-ion batteries, electrolysers and fuel cells of well over USD 1 trillion a year by 2050, comparable in size to the current oil market. Even in a much more electrified energy system, major opportunities remain for fuel suppliers to produce and deliver low-carbon gases. Just in the Announced Pledges Scenario, an additional 13 million workers would be employed in clean energy and related sectors by 2030, while that number doubles in the Net Zero Emissions by 2050 Scenario.
Russian Energy Arrogance or American Cold War Psychology?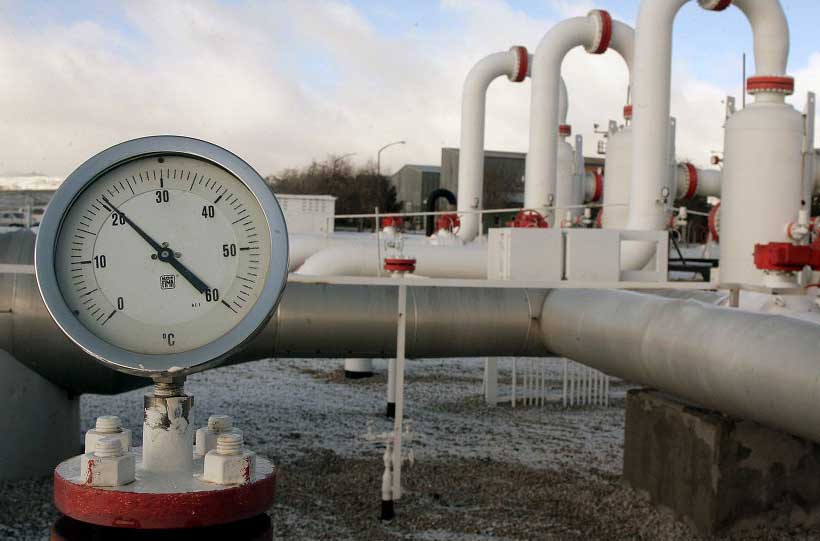 Lately, there has been much garment-rending across Western media and governmental sources, all criticizing Russia's so-called hostility toward the European Union on the issue of gas supplies this coming winter. The core essence of the criticism is the accusation that the Russian Federation is playing geopolitical games with the European Union, threatening it with a freeze-out this winter if it does not play ball on accepting the massive Nord Stream 2 pipeline deal. A cursory glance across many important media sources in the West reveals just how quickly the "analyses" seem eager to ratchet up the emotionality:
The Washington Examiner reported that "winter is coming" for Europe and Biden because of Putin.
The National Interest derisively called "giving Europe a pass" on ratifying Nord Stream 2 as an outright victory for Putin.
Politico blatantly asked "will Putin attack?" when discussing the issue of supplying gas to Europe.
The New York Times called Nord Stream 2 a "security threat" and that Biden must stop Putin from achieving this victory.
Newsweek reported how many governmental officials in Washington are outright lamenting this issue as a "present to Putin" and an example of the White House enabling Putin while undermining Europe.
Very disconcerting language indeed, emblematic of the continued insistence in the West that it is de facto in a New Cold War with Russia. To all of this Putin has largely given a presumptive and decidedly dismissive geopolitical yawn. But underneath the typical cool bravado that Putin has always exhibited in the face of direct Western criticism, there must also be an obvious air of dissatisfaction and outright anger at what Russia sees as a consistent effort by Washington to portray it in the worst possible light.
First, Russia is quick to explain that recent soaring energy prices are not the result of some dastardly political scheme engineered inside the Kremlin, but instead connected to recovering energy demands as the world emerges from the COVID pandemic, particularly from Asia. To ignore this global economic fact in order to focus on a fabricated political design is the first hint to Russians that they are being held to a geopolitical double-standard that others do not face.
Second, powerful Washington opposition to the Nord Stream 2 pipeline, which runs under the Baltic Sea from Russia to Germany, is based not so much on any flaw in the pipeline or doubt that it would ease the energy needs of Europe. Rather, it is recognition that the pipeline makes Russia stronger, as it will allow it to directly supply gas to Europe, as opposed to its current main pipelines that run through Ukraine first. As everyone knows, the Russia-Ukraine relationship continues to be incredibly tense and unfriendly. Thus, seeking a way to work around that problem while still supplying a valuable natural asset is, in economic-geopolitical-security terms, completely rational and logical for Russia. Therefore, Washington's opposition is seen by Putin for what it truly is: strategizing against Russia growing stronger, more prosperous, and influential.
Third, Russia, if anything, is always aware of all perceived slights when it comes to its position on the global stage. Some might even say it has a tendency to "over-perceive" such slights historically. In this particular case, the slights are quite obvious when Russian analysts look at how the rest of the major players in the global economy are treated when they engage in similar strategy. The fluctuations in the oil market, overall decided by OPEC but heavily influenced individually by Saudi Arabia, have over the decades rarely been purely altruistic. When it has been apparent that Saudi Arabia is taking advantage of its leveraged position, maximizing its own individual benefits to the detriment of all the other players, rarely has the United States gone straight for the geopolitical jugular, questioning whether or not Saudi Arabia is preparing for war by another name or is intending to "starve" the West of its innate energy needs. The same can be said for China, with all of its various machinations over the past two decades in terms of the currency, labor, real estate, and manufacturing markets. While criticism has always existed against both of these countries, those same criticisms have also recognized that the respective Saudi and Chinese maneuvers are understandable from objective geopolitical, economic, and security perspectives. It is not surprising, therefore, that Russia is not just aware of these parallel realities but also notices how unfavorably it is treated in comparison for the same behavior. Especially given that these countries, while not exactly the best-of-friends with the United States, are still given so-called passes deemed "dangerous" if given to Russia.
Taken together, these facts are what always drive Russians crazy and push Putin into his "dismissive arrogance" posture that he often assumes when irritated by members of the Western media. Luckily for Russian specialists, this is one of the most entertaining aspects of Putin's personality, as this arrogance is one of the few times that his true opinions and feelings are on display for reporters. But underneath the arrogance is arguably an endemic frustration forming the base of it all. What the Kremlin is most tired of is having to answer questions that clearly (though obliviously when it comes to the reporters asking) imply that Russia is in the wrong if it pursues policies that maximize its economic strength, increase its geopolitical prestige and leverage, and/or does not improve its relationship with the United States. Putin often remarks about how his decision-making is based solely on what is good for Russia and best for Russians. These comments are usually dismissed by the West as platitudes. But he means them. The problem is not that he takes such objectives seriously. The problem is that too many in the West fail to envision a reality where Russia does not accept being put into a tightly controlled box built on what the United States considers appropriate. And this latter point is not affirmation of a New Cold War with the West; it is confirmation that the West is still stuck in the psychology of the old one.