When a Meteorite Meets High Watchmaking
Jaeger‑LeCoultre presents a new version of the Master Grande Tradition Gyrotourbillon 3, combining traditional artistic crafts with the rarely seen craft of meteorite inlay.
Encapsulating the core values of La Grande Maison, Jaeger‑LeCoultre presents a new version of the Master Grande Tradition Gyrotourbillon 3, which marries the technical tour-de-force of its signature multi-axis tourbillon to the finest of artistic craftsmanship.
In 2013, Jaeger‑LeCoultre first introduced the Master Grande Tradition Gyrotourbillon 3 to mark the Maison's 180th anniversary. Combining a third-generation interpretation of the Gyrotourbillon with an intriguing and highly unusual instantaneous digital display chronograph, it represents mechanical sophistication of the highest order.
But still, Jaeger‑LeCoultre wanted to do more. And so, this new version of Gyrotourbillon 3 harnesses the exceptional skills of the Manufacture's Rare Handcrafts™ (Métiers Rares®) artisans to elevate the rare and precious timepiece to a new level. With various elements of the dial showcasing the traditional Rare Handcrafts™ of hand-guillochage, engraving and grand feu enamel, this new model introduces the rarely seen craft of meteorite inlay.
On the dial side, the intriguing geometric markings of the silvery-grey meteorite are complemented by the subtle glitter of deep blue aventurine and the glow of pure white grand feu enamel. This harmonious interplay of materials, colour and surface pattern is complemented by the warmth and richness of the pink gold case and dial details.
Found in Namibia, the Gibeon meteorite chosen for this watch is an iron-nickel alloy with an octahedrite crystal structure, formed by the cooling of the asteroid fragment in outer space over the course of billions of years before it crashed to earth in prehistoric times. The abstract geometric patterns of the intersecting crystal structures shimmer gently when the material catches the light, their irregular arrangement making every slice of meteorite subtly different from all others.
In addition to the meteorite inlaid on the German silver bridges, a disc of meteorite sits at the centre of the time display dial, surrounded by a ring of aventurine with applied indexes. On the chronograph display, an aventurine disc is encircled by a ring of white grand feu enamel, marked with elapsed seconds. The Day/Night display comprises a 24-hour plate on which two gold semi-circles are applied, one each for day and night. The white day section is decorated with hand-guilloché, hand-engraved sunrays and an applied polished pink gold sun; the night section features applied polished pink gold crescent moon and stars, set on a rich blue background.
Asymmetrical yet perfectly balanced, these three overlapping dials are layered, adding visual depth to the watch face – and, despite tempting glimpses of the movement, drawing the eye irresistibly to the tourbillon as it spins in space, with no immediately visible means of support.
It is on the back of the movement that the meteorite truly takes centre stage. A lively yet subtle mixture of colour and texture – blued screws, ruby jewels, the shiny aspect of the hand-chamfered and hand-polished jewel countersinks, bridges and plates, and the matt finish of the brushed borders of the German silver plates – offsets the abstract geometric patterns of the meteorite, which adorns all of the plates and bridges.
A skill mastered by very few craftsmen in the world, meteorite inlay requires a rare degree of precision and dexterity. First, the artisan must hollow out the surface of the German silver plate or bridge, to a depth that exactly matches the thickness of the meteorite fragment, leaving only a fine fillet of German silver at the borders. Once the new surface has been polished, the meteorite must be laid so that its edges fit seamlessly within the complex, curving borders and its surface lies exactly flush with them, to form a completely flat and unified plane. It is work of the utmost refinement and precision, measured in fractions of a millimetre.
Such exacting work complements the remarkable precision of the Gyrotourbillon mechanism. Exceedingly rare and complex, this multi-axis tourbillon comprises two cages, set at two different angles, turning opposite directions, at different speeds, with a blued spherical balance spring beating like a heart in their centre. In the absence of a tourbillon bridge, the cantilevered all-aluminium cages of Gyrotourbillon 3 appear to be suspended in space.
Hand-wound movement, calibre 176, incorporates a fully integrated chronograph, which displays the seconds on a traditional round dial and elapsed minutes on an instantaneously jumping digital counter.
Conceived and crafted for true connoisseurs of art and mechanics, the new Master Grande Tradition Gyrotourbillon 3 'Meteorite' represents the highest expression of Jaeger‑LeCoultre's codes.
6 Tricks for Decorating Your Living Room on a Budget
A well-designed living room is a place where you can feel most yourself. Fortunately, you do not need to spend a fortune to freshen up your home. Discover 10 simple but effective tricks that can be used with any budget.
1. Add Bright Accents
Colors are the easiest way to make a neutral design less bland. For example, you could bring the room to life with a green sofa. If you do not want to make massive changes, opt for small but charming elements. For example, you could stick some colorful stained glass feathers onto the window or style your coffee table with some vases with garden cuttings.
2. Make the Rug a Centerpiece
A stylish geometric rug will not cost a fortune, but it will pull your room together, completing the interior design. To maximize the effect, arrange the furniture items around it. Throw some matching pillows on the sofa to make the room look even chicer.
The rug should not be too small or too big. In the first case, you may not be able to show off your wooden floor. In the second case, the rug may look suspended in space.
3. Decorate with Darker Colors
If you want to create a cozy, cocoon-like atmosphere and designer feel, opt for dramatic shades. Even budget brands of wall paint offer rich dark colors. You could use wallpaper instead — for example, navy blue or indigo with interesting patterns like feathers. Even black or slate gray will look great. Remember to add some bright details like a lamp, a ceiling light, or a stained glass table.
4. Mix Textures
Combine different materials to create a sophisticated but subtle effect. This is particularly effective for neutral color palettes. For example, you could add some metal, tweed, leather, velvet, wool elements, feathers, stained glass, or sheepskin throws.
5. Change the Layout
Try rearranging the furniture and items to display what you own and create more space. For example, if you have a fireplace, you could place your stained glass lamps and vases symmetrically on both sides to create a more sophisticated look.
6. Introduce Long Drapes
Order floor-length curtains on demand if you want to evoke the grandeur of stately homes. The curtains do not have to be plain — if you choose a patterned material, they will be more eye-catching. At the same time, they may still be affordable, depending on the fabric. To boost the vibe, add a beautiful chandelier and some stained glass feathers.
Final Words
As you can see, you can freshen up your living room without significant investment. Rearrange the items, add some bright accents like feathers, and play with textures and colors to express a new authentic vision. If you have any vintage items, show them off, too!
Why A Wristwatch Is A Timeless Gift
Have you heard the saying, "An outfit is never complete without a wristwatch?" I feel that your outfit lacks the oomph it needs when you don't have one on. Over the years, a wristwatch has evolved from being a timekeeper to a fashion accessory, a mobile doctor (smartwatches that help monitor our heart rates and general wellbeing). That is to tell you that the evolution is fast-paced, and watchmakers have been super busy trying to keep us updated and trendy at the same time. The watch easily accessorizes an outfit and gives it that refined, delicate, and nice trendy touch. Discreet but very remarkable, the watch highlights the wrist and gives elegance to all styles. A watch is a symbolic gift Depending on the brand, material, and quality it can be expensive and is preferably a gift for life. Have you been thinking of gifting a watch to a loved one? Here are 5 reasons why you should give a wristwatch as a gift this year.
What's the Occasion?
There are several occasions such as Valentine's Day, an anniversary, or graduation from school for which a watch would be the perfect gift. It's not just a fashion accessory or just a stopwatch, but it could well be a collector's item for watch lovers. The different watches can usually be divided into categories. So, there are automatic watches, chronographs, fitness counters, Swiss watches, and many more. For every occasion, there is the ideal watch. The Invicta Men's 46mm I Force Lefty Quartz Chronograph Tachymeter Leather Strap Watch has just the right amount of testosterone any man will need to get him going.
Hey Blair Waldorf!
The choice of watches on the internet is very large. This is why it is very important to get an idea of the style of the person to whom you are offering it. Do they prefer to wear gold or silver? Do they prefer decent, elegant, classic, or rather flashy watches with particularly many functions? And while it is not always easy to interpret it, it is possible to establish a general style. If necessary, it would also be possible to search for a direct conversation to establish the type of wristwatch they like.
From Zero to Hero.
The watch is also a piece of jewelry that allows anyone to enhance their outfit and accentuate their elegance. A famous watch brand on their wrist will add a special touch to their look. The major watch brands combine aesthetics and elegance. Even in one of their simple outfits, a trendy watch allows them to modernize their style. The double wrap or colored leather strap of the watch will also enhance their dress style. You can opt for a watch with an interchangeable strap that can change on each occasion, or you can also give them a stopwatch watch. This will give a sporty side to their look. You also have the option of choosing connected watches. They represent true fitness partners. A connected watch will allow your significant other to determine the distance traveled, their heart rate, the number of steps taken during a day of sport. It will also allow them to know the number of calories they have burned during workouts. Just like the man, the watch also highlights the wrists of the woman and complements her dress style.
I Have Been Thinking About You.
A watch is worn every day. By giving your partner such a gift, you can be sure that she will wear it every day. So, your wife will have the gift you gave her almost every day before her eyes. This will allow her to think of you whenever she sees her watch. When the gift was given to her on Valentine's Day, for example, she will only think of those beautiful moments. Unlike chocolates that your partner can consume and forget your gesture on the spot, the watch remains a lasting gift. Your wife can keep it for a long time. The designs of branded watches are timeless. Their materials (leather, metal, or others) do not deteriorate easily, the Invicta Women's Angel Quartz Day & Date Crystal Accented Mother-of-Pearl Two-tone Bracelet Watch is the perfect gift idea to have your special lady screaming for joy.
Joined at the Hip.
Like Siamese twins, it will be an absolute delight to have watches that mirror each other's movements. Equipped with high technology, connected watches do not only display the time. They also provide information on the state of health. You can therefore help your wife to know her state of health by giving her a connected watch on your wedding anniversary. This watch can also help him to better control his cell phone. She will no longer need to move around with her smartphone at any time, as the watch can alert her when an email or text is received. This type of watch will also allow your wife to pick up her phone calls discreetly.
On a Budget?
Whether online or in a physical store, you will always find a watch that is priced within your budget. Buying a watch online seems more profitable because of the competition on the web. This forces online store owners to reduce their prices through promotions. These prices vary depending on the model of the watch. For example, at ShopHQ.com, there are several luxury models that your partner will be able to keep throughout their life. One example is the Invicta Women's Angel Quartz Crystal Accented Mother-of-Pearl Stainless Steel Bracelet Watch, that has just the right amount of elegance and quality.
Whatever the occasion, budget, and constraints, you will find wristwatches that suit your taste at Shophq.com. ShopHQ is an online shopping website focused on mouth-watering deals that you cannot say 'No' to. Whether you want something for a spouse, a relative, or just a feel-good gift, shop these Invicta watches now!!!!
Bringing People Together with Easy to make Russian Comfort Food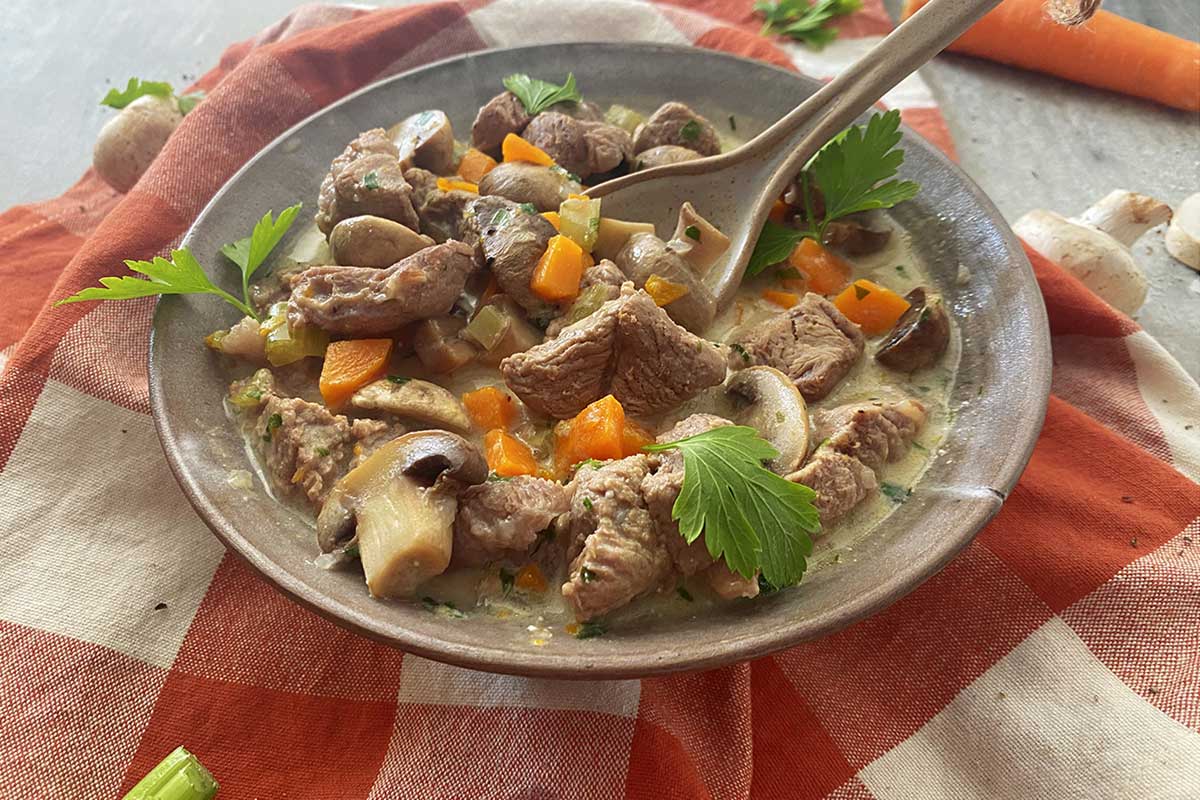 Russia has a long history of droughts and famines. Although there have been no famines since 1947, the former Soviet Union saw many food shortages. By the time the Soviet Union was about to collapse, many common items of food were being rationed.
Shelves held only rotten vegetables, butchers counters had pitiful scraps of bone and fat instead of sausages, chops, and joints. As recently as last year Russia halted exports of its wheat as fears of a shortage once again raised its head.
So it may seem a strange choice when it comes to discussing cuisine, comfort food, and cookery. But, the advent of the multi-cooker has made it easier than ever to try new recipes at home, and Russian food has much to recommend.
Why Russian food?
Because it is comforting, is the simplest answer to this question. Russian weather can at times be harsh, and some areas are bitterly cold. If you come from a country that enjoys a full spectrum of seasons then you will understand that when winter comes, sometimes all you want is some proper comfort food.
Russian cuisine can provide dishes that are full of carbs, fill up bellies, and generally satisfy and protect against the cold. If you were from England then you would probably describe some Russian food as the kind of meal that sticks to your ribs.
However, if the English think they eat a lot of potatoes, then they can think again, compared to the Russians. Mashed potato may well be the ultimate comfort food, and it is served everywhere in Russia. Ok, maybe not in a pizza restaurant or McDonald's. Actually, McD's did make a mashed potato burger but chose to market that in China instead of Russia.
But the truth is, Russian food can be very satisfying, and while it may not be diet-friendly, it can be heart-warming and is often about family and friends. Much of Russian food is home-cooked and shared with families. An interest in Russian culture and history could help to bring people together in all walks of life, especially if enjoyed with some pelmeni.
Why are people more interested in foreign cuisines now?
Last year saw the Covid pandemic arrive that is still currently ongoing. This resulted in lockdowns, self-isolation, and quarantines, not to mention far more serious consequences. The effects of Covid are still being felt through Europe and across the globe. It could be years before a return to a proper sense of normality happens.
Because of the restrictions that were put in place, people have been unable to visit restaurants, and they have also had travel plans curtailed. For many, this meant taking the problem into their own hands and finding a solution. The answer for some was to take up cooking as a hobby and try different recipes.
Cooking at home during lockdowns meant that a new hobby was found, time was used more usefully, and knowledge of other cultures could be explored through the medium of food. The success of one or two kitchen appliances has also helped.
What is a multi-cooker, and can they really help someone to cook?
A multi-cooker is an appliance that has various cooking modes and options. They may be able to sous-vide, saute, bake, and cook rice. They may also have options for slow-cooking which is great for tough cuts of meat. Plus they can pressure cook, to speed up recipes that traditionally take a long time.
Basically, a modern multi-cooker, such as the Instant Pot or Ninja Foodi, is similar to the older style pressure cookers, but with a lot more features. They have helped many amateur cooks to start to try different recipes as the cooker does most of the work, and the food is ready very quickly.
They might be a good option when put together with Russian comfort food, as the meals can be prepared and cooked with very little fuss.
So, what does Russian food consist of? Is it just lots of cabbage and potatoes?
Why do Russians eat so many potatoes?
Ok, so it is true that potatoes are popular, but part of this is for practical reasons. When it comes to serving up sustainable food and ingredients, potatoes are up there with the best.
Every country has its own main carbohydrate when it comes to staple dishes. This may be pasta (or noodles), rice, or potatoes. Obviously, bread is a factor too, but for the purposes of this article, the first three will be looked at as they form the basis of many meals across the world.
Between potatoes, rice, and pasta, the former is the most environmentally friendly option by far. Also, in the harsh winters suffered in parts of Russia, there is often a lack of fresh vegetables, and potatoes are always available.
Favourite food options for Russians will often include dishes with potato, however, for the national dish, this is swapped out for wheat.
What is the national dish of Russia?
Pelmeni is a kind of dumpling that is usually stuffed with meat. It can be served in soup, deep-fried, slathered in butter, and is highly popular. It is sometimes treated a little as convenience food but can make a hearty broth or soup with sour cream too.
It would be possible to make pelmeni in an Instant Pot, and there are plenty of recipes for similar dumplings on the internet. But, perhaps this particular part of Russian culture should be saved for traditional cooking methods.
Multi-cookers are often associated with healthy cooking, and it might be a shame to take away the joy of heavily buttered pelmeni, or deep-fried dumplings, by trying to turn them into a calorie-friendly option.
Other dishes that have been enjoyed over the centuries include borscht, blintzes, plov, kotleti, and of course beef stroganoff. There is also solyanka soup which is both sweet and sour and is believed to be the best hangover cure available.
Borscht is highly adaptable to the seasons as it can be eaten cold in warm weather, or hot when the winter nights draw in.
Making Russian dishes easily
So, assuming you have access to a multi-cooker or Instant Pot, then you may be able to pull off some authentic Russian dishes without too much trouble.
Beef stroganoff has been around since the 1800's when it first appeared and has been attributed to the Count Stroganoff of that period. Whatever the truth is, stroganoff is one meal from Russia that has spread to many other countries.
The problem with this dish is that many countries such as the UK and the US adopted it and switched out quality ingredients for convenient ones such as tinned mushroom soup. Fortunately, recipes from Corrie Cooks and other websites have now corrected this, and you can find much better versions.
Making the best beef stroganoff could mean a lot of slow cooking but a pressure cooker means that you can achieve the same results in 20 minutes. To make the best stroganoff use good ingredients. There are two schools of thought here though.
Many cooks will advocate the use of sirloin or rib-eye steak for beef stroganoff, but others will prefer a long slow cook with a cheaper, but tastier cut of meat. If you are using the Instant Pot for fast results then go for a quality piece of beef.
Summary
Russian food may not be popular in the way that Thai, Chinese, or Italian are. However, dishes from this country are made with love and they bring people together.
One could be more satisfying than producing a tasty stroganoff in just twenty minutes and serving it up to a table full of family on a cold winter's night?