Unprecedented momentum for green hydrogen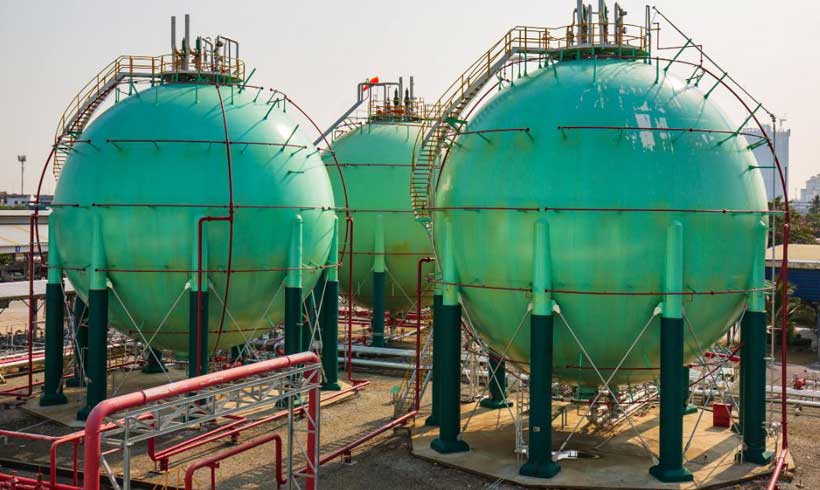 Hydrogen from renewable energy could play a central role in the global energy transformation, the latest report by the International Renewable Energy Agency (IRENA) finds. 'Hydrogen: a renewable energy perspective' estimates that hydrogen from renewable power, so called green hydrogen, could translate into 8 per cent of global energy consumption by 2050. 16 per cent of all generated electricity would be used to produce hydrogen by then. Green hydrogen could particularly offer ways to decarbonise a range of sectors where it is proving difficult to meaningfully reduce CO2 emissions.
Decarbonisation impacts depends on how hydrogen is produced. Current and future sourcing options can be divided into grey (fossil fuel-based), blue (fossil fuel-based production with carbon capture, utilisation and storage) and green (renewables-based) hydrogen. Blue and green hydrogen can play a role in the transition and synergies exist.
Falling renewable power cost and falling capital cost for electrolyzers is creating an economic case for green hydrogen
With falling cost of renewables, the potential of green hydrogen particularly for so called 'hard-to-decarbonise' sectors and energy-intensive industries like iron and steel, chemicals, shipping, trucks and aviation is rapidly becoming more compelling given the urgency to limit CO2 emissions. This includes direct hydrogen use but also the production of liquid and gaseous fuels such as ammonia, methanol and synthetic jet fuel from green hydrogen. Electrolyzer deployment is currently ramping up from MW to GW-scale as witnessed by dozens of projects worldwide.
Large-scale adoption of hydrogen could also fuel an increase in demand for renewable power generation, IRENA's report finds. In total, IRENA sees a global economic potential for 19 exajoule (EJ) of hydrogen from renewable electricity in total final energy consumption by 2050. This translates into around 4-16 terawatts (TW) of solar and wind generation capacity to be deployed to produce renewable hydrogen and hydrogen-based products in 2050.
However, deployment of hydrogen-based solutions will not happen overnight, IRENA's report cautions. Hydrogen might likely trail other strategies such as electrification of end-use sectors, and its use will target specific applications. The need for a dedicated new supply infrastructure may also limit hydrogen use to certain countries that decide to follow this strategy. Existing natural gas pipelines could be refurbished, but implications must be further explored.
Low-carbon, clean hydrogen should be understood as part of a larger energy transition effort
Green hydrogen could make a substantial contribution to the energy transition in the long run. The report recommends acknowledging the strategic role of hydrogen in the transition and at the same time calls on governments and private sector to better understand energy system benefits, cost-reduction and investment requirements to tap into the potential of a hydrogen future.
Download IRENA's report 'Hydrogen: a renewable energy perspective'.
The Gambia: World Bank to Strengthen Access to Energy and Water
The World Bank Board of Executive Directors approved today a $43 million grant from the International Development Association (IDA)* for The Gambia's Electricity Restoration and Modernisation Project (GERMP). The additional financing was made available through reallocation of IDA18 balance, thus augmenting the Banks initial funding envelope for The Gambia by 20 percent.
The people of The Gambia face many challenges in terms of access to electricity and water. Nearly 50% have still no access to electricity, and in urban areas, about 69 percent of the population has access to safe drinking water. Further, the quality of services is weak due to frequent service outages, with some neighbourhoods not receiving water for days, weeks or even months at a time. While the National Water and Electricity Company (NAWEC) has made significant improvements in its operational and financial performance in recent years, the utility has yet to achieve financial viability. Customers still face erratic supply of water and electricity, which have been exacerbated by the COVID-19 pandemic.
"This support will build on the ongoing efforts of the government to strengthen the electricity and water sectors, and further boost the national response to the COVID-19 pandemic through communications and targeted investments including hand washing facilities in the Greater Banjul Area," said Elene Imnadze, World Bank Resident Representative.
The additional financing will further strengthen NAWEC's transmission and distribution network, provide additional support to transform NAWEC into an efficient and credit-worthy utility, and expand the scope of the project to the water sector. Specifically, more than 1.6 million people will have gained or improved access to electricity; 17 km of transmission lines will be constructed or rehabilitated; 20 grid-connected photovoltaic system with storage will be installed; 20,000 water meters will be installed or replaced; and three water storage tanks will be repaired.
"This additional grant comes at an important moment in the reform process underway. We have already seen significant improvements in NAWEC's performance. Additional resources will help to solidify these gains," said Chris Trimble, Task Team Leader and Senior Energy Specialist, World Bank.
ADB Approves $200 Million Loan to Modernize Power Supply, Distribution System in Nepal
The Asian Development Bank (ADB) has approved a $200 million concessional loan to improve power supply and distribution systems in Nepal.
Nepal has made significant progress in electricity supply after years of chronic power shortages. However, its power transmission and distribution systems need further strengthening to increase network capacity, improve quality and reliability, and remove delays between generation hubs and load centers.
The project will finance, among others, the reinforcement and modernization of the power supply system in Kathmandu Valley, Bharatpur metropolitan area of Chitwan district in Bagmati Province and Pokhara of Kaski district in Gandaki Province, where supply interruptions are frequent and prolonged. The project also aims to support Province 2, where the quality of electricity supply is poor and about 20% of households are still without access to the national grid.
"The project will help sustain Nepal's improved electricity supply momentum over the past two years. This will facilitate meeting future demand from commercial and industrial activities as well as from communities, particularly women, who can now benefit from electricity-based enterprises and focus on productive economic and social activities," said ADB Principal Energy Specialist Jiwan Acharya. "It is also very timely because the project will create employment opportunities for skilled and unskilled labor during the construction phase as the country adopts measures to mitigate the socioeconomic impact of the coronavirus disease (COVID-19) pandemic."
Complementing ADB's loan, the Government of Norway is providing a $35 million cofinancing grant for the installation and upgrading of power distribution networks in Province 2 and various substations to evacuate hydropower in the country. In addition, it is providing a $5 million technical assistance grant for capacity development of the Nepal Electricity Authority to ensure that gender equality and social inclusion are strengthened, and new technologies are used to make electricity infrastructure resilient.
The project is aligned with the South Asia Subregional Economic Cooperation program on intraregional power trade through cross-border power exchange. The upgrading of substations in Khimti, Barhabise, and Lapsiphedi to 400 kilovolts will facilitate cross-border power exchange with India.
ADB and other development partners have been engaged in Nepal's power system reform efforts, including the approval of the Nepal Electricity Regulatory Commission Act of 2017, which created the Electricity Regulatory Commission as an independent regulatory body with respect to tariff-setting and consumer protection.
Urgent need to tackle impact of likely electric car battery production boom
Demand for raw materials used in the production of electric car batteries is set to soar, prompting the UN trade body, UNCTAD, to call for the social and environmental impacts of the extraction of raw materials, which include human rights abuses, to be urgently addressed.
Electric cars are rapidly becoming more popular amongst consumers, and UNCTAD predicts that some 23 million will be sold over the coming decade: the market for rechargeable car batteries, currently estimated at $7 billion, is forecast to rise to $58 billion by 2024 .
The shift to electric mobility is in line with ongoing efforts to reduce the world's dependence on fossil fuels, and reduce harmful greenhouse gas emissions responsible for climate change, but a new report from UNCTAD, warns that the raw materials used in electric car batteries, are highly concentrated in a small number of countries, which raises a number of concerns.
Drilling down in DRC, Chile
For example, two-thirds of all cobalt production happens in the Democratic Republic of the Congo (DRC). According the UN Children's Fund (UNICEF), about 20 per cent of cobalt supplied from the DRC comes from artisanal mines, where human rights abuses have been reported, and up to 40,000 children work in extremely dangerous conditions in the mines for meagre income.
And in Chile, lithium mining uses nearly 65% of the water in the country's Salar de Atamaca region, one of the driest desert areas in the world, to pump out brines from drilled wells. This has forced local quinoa farmers and llama herders to migrate and abandon ancestral settlements. It has also contributed to environment degradation, landscape damage and soil contamination, groundwater depletion and pollution.
Climb the value chain
Noting that "the rise in demand for the strategic raw materials used to manufacture electric car batteries will open more trade opportunities for the countries that supply these materials", UNCTAD's director of international trade, Pamela Coke-Hamilton, emphasised the importance, for these countries, to "develop their capacity to move up the value chain".
In the DRC, this would mean building processing plants and refineries that would add value and, potentially, jobs within the country. However, for various reasons (including limited infrastructure, financing and a lack of appropriate policies), refining takes place in other countries, mainly Belgium, China, Finland, Norway and Zambia, which reap the economic benefit.
The report recommends that countries such as DRC provide "conducive environment to attract investment to establish new mines or expand existing ones".
Diversify and thrive
UNCTAD also recommends that the industry find ways to reduce its dependence on critical raw materials. For example, scientists are researching the possibility of using widely-available silicon, instead of graphite (80% of natural graphite reserves are in China, Brazil and Turkey).
If the industry manages to become less reliant on materials concentrated in a small number of countries, says UNCTAD, there is more chance that prices of batteries will drop, leading to greater take-up of electric cars, and a shift away from fossil-fuel powered transport.
As for the environmental consequences of the batteries themselves, the report recommends the development of improved, more sustainable mining techniques, and the recycling of the raw materials used in spent Lithium-Ion batteries, a measure that would help deal with the expected increase in demand, and also create new business opportunities.