Polish Growth Likely to Slow Amid Economic Downturn in Europe
Poland's economic growth rate is projected to reach 4.3% in 2019, driven primarily by expanding domestic consumption and a rebound in investment. In subsequent years, the economy is forecast to slow down as growth in the European Union weakens and Poland increasingly suffers from the effects of labor shortages, according to the latest World Bank Economic Update for Europe and Central Asia, released today.
In April, World Bank economists projected economic growth in Poland to reach 4.0% in 2019. The forecast for 2020-2021 is maintained at 3.6% and 3.3%, respectively. While Poland's growth is one of the fastest in Europe and Central Asia, overall growth dynamics in the region are being adversely affected by the downturn in Turkey and Russia.
"Household consumption, fueled by expected increases in budgetary expenditures and a tight labor market and rising wages, will continue to grow in Poland. This, together with continuing low interest rates and the execution of European funds-related investments will help sustain Poland's economic growth prospects in the near term," says Carlos Piñerúa, World Bank Country Manager for Poland and the Baltic States. "The two biggest challenges Poland's economy is facing in the medium term are the shortage of workers resulting from current demographic trends and the rising fiscal burden of the implementation of a range of expansionary policies, which will be difficult to reverse for political reasons. Proposals for further social spending, combined with tax cuts and rising liabilities towards pensioners, may push the deficit towards the three percent EU threshold in the medium term".
So far, pressures on the labor market – and any negative spillovers on the economy – have been ameliorated largely by the influx of foreign workers, mainly from Ukraine.
"Poland is proof that migration can contribute to prosperity in the country," says Asli Demirgüç-Kunt, Chief Economist of the Europe and Central Asia Region of the World Bank. "Migrants disproportionately tend to be of working age and can therefore ease demographic pressures by increasing the size of the labor force, raising productivity, and boosting growth."
The share of immigrants in Europe has rapidly increased over the last four decades, with one out of every three immigrants around the world now going to Europe. Intra-regional migration is also high in Europe and Central Asia, with 80% of emigrants choosing to move to other countries in the region. Opposition to migration is often strong, however, because the benefits tend to be longer-term while the costs – including displacement and unemployment – are immediate and concentrated among certain groups. Policymakers need to assist these groups by designing programs to retrain them and adjusting education systems for young people, so that they are not competing with lower-skilled immigrants.
At the same time, improving governance and strengthening institutions in origin countries are long-term policies that can address the root causes of persistent emigration. Policies aimed at retaining skilled labor include promoting the private sector and boosting job creation, investing in higher education, and increasing opportunities for women in the economy. The report shows that increasing incentives for remaining in a country of origin is more likely to deter outward migration than pursuing policies that restrict benefits abroad.
COVID-19 disrupts education of more than 70 per cent of youth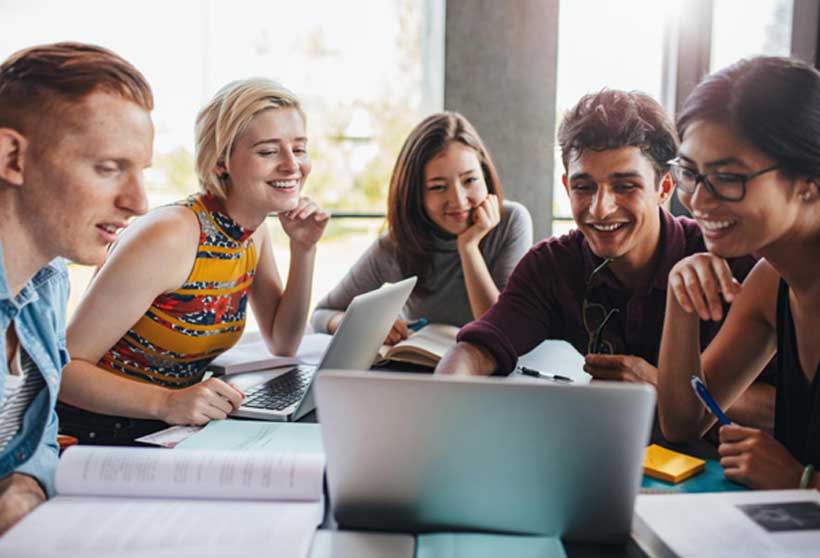 The COVID-19 crisis is having a devastating effect on the education and training of young people.

Since the outset of the pandemic more than 70 per cent of youth who study or combine study with work have been adversely affected by the closing of schools, universities and training centres, according to an analysis by the International Labour Organization (ILO).

According to the report, Youth and COVID-19: impacts on jobs, education, rights and mental well-being , 65 per cent of young people reported having learned less since the beginning of the pandemic because of the transition from classroom to online and distance learning during lockdown. Despite their efforts to continue studying and training, half of them believed their studies would be delayed and nine per cent thought that they might fail.

The situation has been even worse for youth living in lower-income countries, who have less access to the internet, a lack of equipment and sometimes a lack of space at home.
This highlights large 'digital divides' between regions; while 65 per cent of youth in high-income countries were taught classes via video-lectures only 18 per cent in low-income countries were able to keep studying online.

"The pandemic is inflicting multiple shocks on young people. It is not only destroying their jobs and employment prospects, but also disrupting their education and training and having a serious impact on their mental well-being. We cannot let this happen," said ILO Director-General Guy Ryder.
Concerned about their future
According to the report 38 per cent of young people are uncertain of their future career prospects, with the crisis expected to create more obstacles in the labour market and to lengthen the transition from school to work.

Some have already felt a direct impact, with one in six youth having to stop work since the onset of the pandemic. Many younger workers are more likely to be employed in highly affected occupations, such as support, services and sales-related work, making them more vulnerable to the economic consequences of the pandemic. Forty-two per cent of those who have continued to work have seen their incomes reduced.

This has had an impact on their mental well-being. The survey found that 50 per cent of young people are possibly subject to anxiety or depression, while a further 17 per cent are probably affected by it.
Ensuring that young voices are heard
Despite the extreme circumstances young people are using their energy to mobilize and speak out in the fight against the crisis. According to the survey one in four have done some volunteer work during the pandemic.

Ensuring that youth voices are heard is critical to delivering a more inclusive response to the COVID-19 crisis. Giving young people a say in decision-making to articulate their needs and ideas improves the effectiveness of policies and programmes and gives youth the chance to participate in their delivery, says the report.

The report also calls for urgent, large-scale and targeted policy responses to protect a whole generation of young people from having their employment prospects permanently scarred by the crisis.

This includes, among other measures, re-integrating into the labour market those who have lost their jobs or who have experienced a reduction in working hours, ensuring youth access to unemployment insurance benefits, and measures to boost their mental health – from psychosocial support to sports activities.

'Youth and COVID-19: Impacts on Jobs, Education, Rights and Mental Well-Being', is published by the ILO, AIESEC, the European Union Emergency Trust Fund for Africa, the European Youth Forum, the Office of the United Nations High Commissioner for Human Rights and the United Nations Major Group for Children and Youth.
Korea: Keep supporting people and the economy until recovery fully under way
Korea has limited the damage to its economy from the COVID-19 crisis with swift and effective measures to contain the virus and protect households and businesses. Support for workers and the export-dependent economy should continue, given falling employment and the risk of prolonged disruption to trade and global value chains, according to a new OECD report.
Thanks to the government's prompt response to the pandemic, Korea is experiencing the shallowest recession among OECD countries. However, the recovery will be slow and uncertainty remains high, says the latest OECD Economic Survey of Korea. The Survey recommends continuing economic support measures to households and business until a recovery is fully under way, while ensuring that fiscal plans preserve long-term fiscal sustainability. Income support should be targeted to low-income households, and skills training should be offered even beyond the crisis to help vulnerable people who lost their job find employment in new areas.
Sound public finances mean there is room for fiscal stimulus. The Survey suggests focusing investment in some of the areas featuring in the recent Korean New Deal, such as 5G telecommunication and artificial intelligence. Reforming regulations, cutting barriers to competition and encouraging innovation could help to diffuse new technologies through the economy and lift productivity.
The Survey projects a rebound in activity after the sizeable drop in the first half of 2020, with a 0.8% contraction in 2020 and 3.1% growth in 2021, absent a resurgence of the pandemic. While domestic-oriented activity is normalising gradually, the global recession is holding back exports and investment. A second global wave of infections would delay the recovery: GDP would then contract by 2% in 2020, and growth reach only 1.4% in 2021.
Further disruptions in world trade and global value chains would hurt the Korean economy, which depends heavily on exports and is deeply integrated in global value chains. In addition, the COVID-19 crisis is creating financial risks, notwithstanding a wide range of policy interventions, as rising unemployment and loss of income affect debt reimbursement by households and small businesses, while uncertainty increases financial market volatility.
The Survey examines the looming pressures of an ageing population, with Korea's old-age dependency ratio set to be the highest of any OECD country by 2060. It notes that the share of elderly people in relative poverty – defined as living on less than half of the median household income of the total population – is the highest among OECD countries. It recommends further increasing the basic old-age pension and focusing it on people in absolute poverty, as well as addressing high unemployment among disadvantaged groups and the wide gender wage gap. Along with stronger social protection, easing labour market regulations would promote productivity and reduce labour market duality.
A Survey chapter on the digital economy looks at the potential to boost productivity and well-being by building on the country's outstanding digital infrastructure and IT technology and addressing digital skills gaps and the digital gap between large and small firms. The Survey recommends building on the system of regulatory sandboxes – where regulatory obligations can be partly waived to encourage innovation in products or business models – to improve product market regulations. It also recommends facilitating the use of telemedicine to boost productivity and well-being.
MDBs' Annual Climate Finance Passes $61 Billion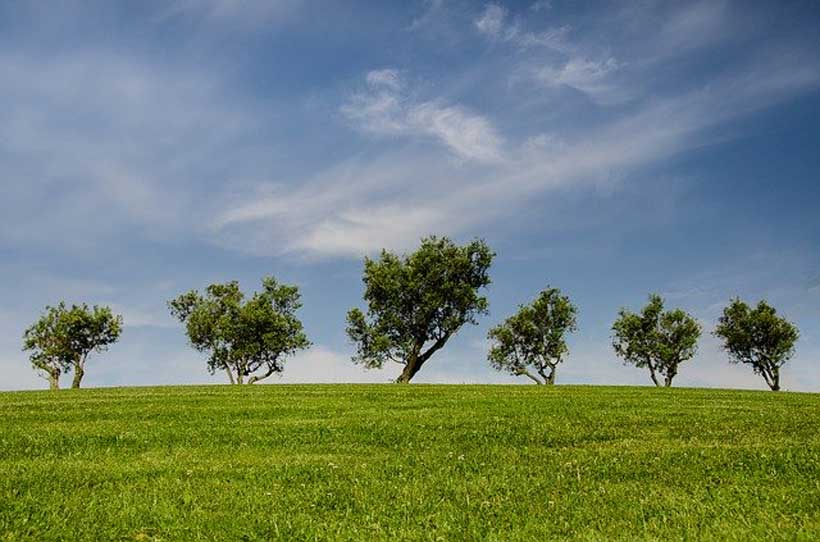 Climate financing by seven of the world's largest multilateral development banks (MDBs) totaled $61.6 billion in 2019, with $41.5 billion (67%) in low- and middle-income economies, according to the 2019 Joint Report on Multilateral Development Banks' Climate Finance.
In addition to its traditional focus on low- and middle-income countries, the 2019 report expands the scope of reporting for the first time to all countries of operations.
Some $46.6 billion, or 76% of total financing for the year, was devoted to climate change mitigation investments that aim to reduce harmful greenhouse gas emissions and slow down global warming.
The remaining $15 billion, or 24%, was invested in adaptation efforts to help countries build resilience to the mounting impacts of climate change, including worsening droughts and more extreme weather events from extreme flooding to rising sea levels.
The report combines data from the Asian Development Bank (ADB), the African Development Bank, the European Bank for Reconstruction and Development, the European Investment Bank, the Inter-American Development Bank Group, the World Bank Group and—for the first time—the Islamic Development Bank, which joined the working group in October 2017. In 2019, the Asian Infrastructure Investment Bank also joined MDB working groups, and its data is presented separately in the report.
Additional climate funds channeled through MDBs—such as from the Climate Investment Funds, the Global Environment Facility Trust Fund, the Global Energy Efficiency and Renewable Energy Fund, the European Union's Funds for Climate Action, and the Green Climate Fund—also play an important role in boosting MDB climate financing. In 2019, the MDBs reported a further $102.7 billion in net climate cofinancing from public and private sources. This raised the total climate activity financed by MDBs in 2019 to $164.3 billion.
"The growing flow of MDB climate finance shows our joint resolve to take on climate change and, in the face of the coronavirus disease (COVID-19) pandemic, it is more important than ever to 'build back better' in a low carbon and climate resilient way," said the Director General of ADB's Sustainable Development and Climate Change Department Woochong Um. "The report shows that climate finance provided by and through the MDBs is providing increasing support for these needed transitions."
In 2019, ADB committed almost $7.1 billion in climate finance (more than $5.5 billion for mitigation and $1.5 billion for adaptation). This included $705 million from external resources, including multilateral climate funds. Further, ADB mobilized $8.8 billion of climate cofinancing.
The report shows that the MDBs are on track to deliver on their increased climate finance commitments. In 2019, the MDBs committed their global annual climate financing to reach $65 billion by 2025—with $50 billion for low- and middle-income countries—and that MDB adaptation finance would double to $18 billion by 2025. The MDBs have reported on climate finance since 2011, based on a jointly developed methodology for climate finance tracking.
The 2019 Joint Report on Multilateral Development Banks' Climate Finance is published in the midst of the COVID-19 pandemic, which has caused significant social and economic disruption, temporarily reducing global carbon emissions to 2006 levels.