From Ancient Era to Imperial Era: Indian Ocean in Historical Lenses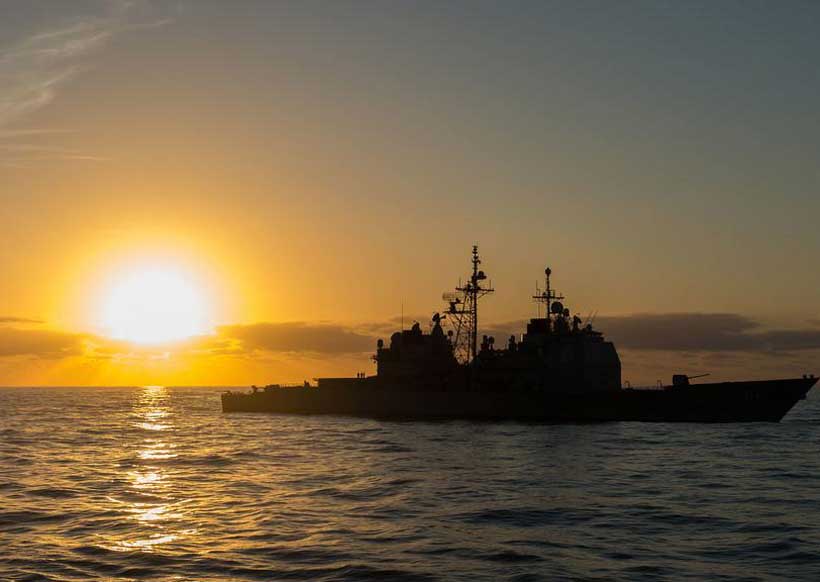 "Whoever controls the Indian Ocean will dominate Asia, the destiny of the world will be decided on its waters," Alfred Mahan
Authors: Rana Danish Nisar & Ali Nagri*
Among the oceans of the world, The Indian Ocean is third largest covering 70,560,000 km that is approximately twenty percent of the water on the earth. This is bounded by Asia on the north, Australia in the east and Africa in the west and the Southern Ocean which is situated in the south. Its borders were defined in 1953 by Hydrographic Organization. The average depth of Indian Ocean is 3741 m and the Sunda Trench (earlier known as java trench) is the deepest point of it that has a maximum depth of 7906m. The important points are Bab el Mandeb, Strait of Hormuz, the Lombok Strait, Strait of Malacca and the Palk Strait. Its seas are Gulf of Aden, Andaman Sea, Arabian Sea, Bay of Bengal, Great Australian Bight, Gulf of Oman, Persian Gulf and Red sea. It is artificially connected to the Mediterranean Sea through the Suez Canal. The whole Indian Ocean is lies in the Eastern Hemisphere. It is the warmest ocean of the world and its warming is the largest among the tropical oceans. This essay attempts to discuss the history of Indian Ocean from ancient period to imperial period.
Prehistoric and Ancient Era
It is not easy to date back the human history of the world; same is the case with the Indian Ocean. Early rock art in India as in other places like Africa and South East Asia is very difficult to date to a specific period. The rock art designs found in caves are believed to be 10,000 and 6,000 years back. This art shows a row of animals outlined in red ochre crayon and filled with crisscross lines. According to scientists, around 8000 years ago the first modern humans left Africa and it was through Indian Ocean. They were originated from a single woman from East Africa and therefore named 'mitochondrial Eve' as she was ancestor of many Africans tribes and groups of migrants who populated the rest of the world. Bronze Age is some 3500-1100 BC named after a durable metal made by combining copper and tin together. In southeast Asia bronze spearheads, bells, axes and jewelry have been discovered and some archaeologists argue that Thailand bay have been one of the first centers of Asian bronze industry. Cowries shells (small, oval mollusks, found in many varieties) are very smooth sea shells only found in Maldives, a chain of islands in Arabian Sea, became very important in world trade as these were used as money around the Indian Ocean. Cowries have been found in ancient Harappa and in tombs in China in second millennium and later. These were not only used in Asia but also found in West Africa where these were used as money. These also provide proof of seagoing Indian Ocean Trade networks and their connection to land routes. Monsoon Winds blow in Indian Ocean in a regular pattern and are playing its important role in sea trade. Since the beginning of trade and travel monsoon are very important as in one season a ship could sail from Arabia or East Africa towards coast of India and in other season when the wind change its direction this ship will sail back. Merchants are using monsoon winds roughly since 2000 BC and these winds encouraged regular trade, communication and migration across the Indian Ocean.
Classical and Medieval Era
By the end of Classical Era Sugar was very wonderful luxury for cooking and sweetening in Persia. During the next few centuries, sugar spreader widely in the world through Indian Ocean trade. The Isthmus of Kra is a narrow strip of land that connects the Malay Peninsula to continent of Asia. It separates the Indian Ocean form the China Sea. Traders of Indian reached the rest of Southeast Asia by crossing the Isthmus of Kra rather making the longer and more difficult journey around the entire Malay Peninsula. By the first century CE, traders from Arabia and Africa regularly transported across the Indian Ocean, overland through the Isthmus of Kra and up to China. Merchants even continued to use this trade route when political disputes made land travel dangerous throughout the second and third century. Muziris was also an ancient port city in today's Indian state of Kerala. It was famous trading market for Roman-Indian merchants in India. Around 100-200 CE, in Roman Empire pearl jewelry was very popular. Pearls which were produced by oysters and fished out of sea were very favorite of wealthy Romans. Pearls were very ideal trade good because it takes very little room on ships but were very precious and commonly used for jewelry and decoration. These were also used for medicine. The world's best pearls came from the water of the Persian Gulf, near Bahrain, UAE, Qatar and Oman.
The pearling industry was very important to these countries as to export to Roman Empire. Ibn Battuta a very famous traveler and historian also contribute towards Indian Ocean. He tells a lot about Maldives Islands of Indian Ocean and their exchange of unique resources of their islands that directly lie on the Arabian Sea for necessities and food, metals and brass goods and textiles. Two products were particularly important one was coconut fiber rope very important for shipping industry and second was cowrie's shells used as currency at that time. Cowries are known to have been used as money for Indian Ocean trade from the earliest periods to the 19th century. Ivory was another important product highly traded at that time from India and Southeast Asia but African ivory was highly prized because of shapes and very large tusks of African elephants. These were also very soft for carving. Greek and Roman geographers reported the trade of ivory from East Africa as early as 4th century BC.
As trade with east Africa expanded, gold rhinoceros horn, mangrove poles with ivory tusks from the Africa were goods traded through Swahili cities of East Africa. Interestingly, Bananas have been cultivated since 6000 BC or even earlier in Southeast Asia, and were spread to Indian and China and major sea routes of Indian Ocean by 1000CE. As Islam spread and its contact along the land and water routes, bananas were also spread across the Mediterranean, in Palestine and Egypt, and from North Africa it moved to Muslim Spain and to the West Africa. Bananas could not be grown in Europe, but later in the 1500s, the Portuguese carried the banana to the New World, where it has been grown since the 1500s. Biruni a very famous historian and geographer contributed a lot with the efforts and help of Caliph al Ma'mun to measure the meridian in the 9th century. Al Biruni advanced the technology to determine the positioning and coordination of earth and different places. An advanced form of this is known as Global Positioning System (GPS) today. He also writes a book "The Determination of the Coordinates of Positions for the Correction of Distances between Cities" in 1025 CE by using the mathematical geography. Al Biruni work was very accurate at that time and modern measurements confirm it.
Global Era 1500 to 1770 CE
Among the famous explorer of this era a famous name is Ferdinand Magellan from Portugal born in 1480. When he was younger he worked as a helper in the Queen's palace where he heard the fantastic adventures of great sailors like Vasco da Gama, Christopher Columbus and Bartholomew Dias, and their discoveries. Magellan sailed under the Portuguese flag form years until he got a dispute with the Portuguese King. After it Magellan approached the Spanish King join his fleet with an idea to find a western passage to Spice Islands and to compete with the Portuguese trading system in Indian Ocean. At the time explorers believed that the Strait of Magellan only opened up into a bay rather than the Pacific Ocean but Magellan believed otherwise. He sent a small crew to explore the western parts of the strait. Magellan named the strait as Estrecho de Todos los Santos (the Strait of all Saints) but the Spanish King renamed it in the honor of Magellan as a Strait of Magellan. Magellan set sail from South American coastline into Pacific Ocean; he named it Pacific as he found it very calm as compared to the Atlantic where he spent the most of time.
The crew continued the journey for three months without fresh food and many died but ultimately reach to eastern Asia. This era cannot be concluded without mentioning the Captain Cook. James Cook is probably the most accomplished European mariner of the 18th century. He went on three official voyages and spent over a decade at sea from 1766 to 1778. His first voyage was scientific in nature to Pacific Ocean in 1766 to observe and record the transit of Venus across the sun. After his return from first voyage Cook was commissioned to lead another scientific expedition on behalf of Royal Society to search the Terra Australia. His last voyage was to locate a Northwest Passage around the continent of America. The purpose of the voyage was to find a Northwest route that many believed led back to Europe. In 1778 captain James Cook became the first European that has formal contact with the Hawaiian Islands. Cooked named this archipelago the "Sandwich Islands". Captain Cook was also murdered in 1779 on a Hawaiian island by local villagers on his final voyage when Tensions rose, and a number of quarrels broke out between the Europeans and Hawaiians. His voyages are best known for their contributions to geographic discovery, science, and the arts.(Rumely. d, 2007) He brought back plants, animals, and collections of art along with maps he made of his South Pacific voyages.
Captain Cook is credited for mapping New Zealand, some Polynesian islands, the eastern coast of Australia and was the first to circumnavigate Antarctica while searching for a southern continent. Captain Cooke was among the first to use the newly perfected chronometer on his Antarctic voyage, a device which allowed him to measure his longitude with precision. The Dutch East India Company also known as The United East Indian Company was founded in 1602 as a charter company by Dutch Government granting it monopoly over Dutch spice trade business. This company came Indian Ocean later than the Portuguese but it dominated the spice trade of Indian Ocean by taking complete control of cloves, nutmeg and mace. On the other hand, although pepper was most important good of trade for this company yet company failed to control the pepper its sale and shipment as it grew in many places and Dutch East Indian Company could not control ever source of pepper. According to a rough estimate Europeans, in the seventeenth century, carried out almost seven million pounds of pepper shipment from Indian Ocean to Europe every year. In addition to spices, printed fabrics with fantastic flowers of many colors were very important goods of trade. These were originally printed in France. But during the 17th and 18th centuries, Indian style chintz fashion was very popular.
These were hand painted on smooth cotton fabric with fast color dyes and imported from the India from Gujarat province and were sold in France by British East Indian Company. Their demand was so high that French lawmakers were afraid that it would hurt French weaver industry so they banned it by law to import and forbidden to wear it. But amazingly, they continued to be popular, even though the French law included the death penalty. The reason was that the Mediterranean port of Marseilles was exempted from all such laws and it became the heaven for smugglers of Indian cottons and from here it was imitated into other parts of France and people wear these cloths secretly in their homes instead of public places. Ultimately on the pressure of public these fabrics were made legal by lifting up all laws. During this era when the Ottomans conquered Constantinople (Istanbul) in 1453, they established a center point for navigation for their territories around the Mediterranean and the Black Sea, the Red Sea, the Persian Gulf, and the Indian Ocean.
The Ottomans were well aware of the growing competition from Italy and other European powers. The King, Sultan Mehmet, built a naval ship building arsenal on the Golden Horn, known as Halic in modern Turkey a waterway of Istanbul, and appointed a Commander of the Navy. At the arsenal, galleys, or ships with oars, were built, repaired and equipped with supplies. This arsenal was consisting of more than 200 buildings for preparation and repair of ships, ammunition depot, a mosque, a prison, kitchens for preparing food for working labor and to store on ships, water reserves for fresh water supply for voyage and administration buildings including studios for artisans related to shipping and outfitting. There was no match Istanbul maritime Arsenal but only one in Arsenal of Venice. A large Ottoman fleet which expanded in sixteenth century was built in the arsenal. Sultan announced that he would build 500 warships in addition to already existing hundreds of war ships to threaten other powers. They were already controlling the ports in Syria and Egypt, and wanted to hold major Eastern Mediterranean islands. Thousands of men from all over the Ottoman Empire were employed in Ottoman navy. They were organized into Officers and crews. The commanders and seamen who sailed and other were the workers and managers of the Arsenal, and both braches were headed by the Grand Admiral of the Fleet who directly reported to the Sultan. The whole operation was highly organized and well financed.
The Ottoman Navy kept it organized for centuries and ensure its presence it three major seas. The people living on the Malabar Coast of Kerala province of India are known as Mappilas. This community was grown by intermarriages of Arab traders and local Hindus on the coast of Malabar. This community maintained peaceful trade relations for centuries with other communities of India and Indian Ocean. These links with traders of Arab and Persia dated back to centuries. According to a legend, the King Chera Manperumal Malabar had a vision during the time when Prophet Muhammad (PBUH) lived and the king departed to visit Makkah. King Chera Manperumal embraced Islam and supported its spread on the Coast of Malabar. The Malabar mosque, built in 629 CE, is the oldest on the continent of India. It still exists today. The community of Mappilas developed their own culture in dress, food music and in dance also. They lived in a peaceful and beneficial way with other groups and communities and Hindu king of Malabar Coast treated them as a merchant caste, who gained wealth and status from their activities as traders. Famous explorer like Ibn Battuta and Marco Polo mention this community as a peaceful trader. When Vasco da Gama entered the Indian Ocean he was amazed to know that Muslims were prominent merchants in Africa and Asia and Portuguese had fought against Muslims traders to gain control of trader routes. They anchored on Malabar Coast with cannons and demanded the Hindu rulers to expel the Muslim traders from the coast.
The Hindu rulers were stunned and refused to do so. Portuguese bombarded the towns and demanded the control of seas also authority to allow the passage by special permission. This situation was very awful for Mappilas so they retreated inland and became farmers or involved into fishing business. Others used their maritime skills and fought against Portuguese ships, captured them and continue trading. To the Portuguese the Mappilas were pirates and smugglers. The Europeans used the Carracks to take the control of all trade in Indian Ocean. They also armed these ships and attacked major ports of Indian Ocean for example Mombasa and Kilwa in Africa, and Calicut and Malabar Coast in India. They also attacked on Arab merchant's ships and other ships that have not trading permits form Portuguese government. This was to take all the trade control of Indian Ocean trade and to control the ports. However, they only had limited success and they met a great resistance from Ottoman Empire Navy and from other Europeans. Besides, the Indian Ocean was too large to control by this way.
The Opium became also an important product for trade. Opium poppies are natively grown in Mediterranean region from thousands of years. From this it traveled to Greek, China and also to India by sea routes before 12th century. Opium poppies were grown also in India and the Mughal Empire controlled the trader of Opium. The Narcotic property of opium was used as a medicinal plant and its use can be found in Greek and Arabic manuscripts. When Muslim medical work was translated in European languages it also became known to Europeans. The trade of opium increased extensively after the entry of Europeans into Indian Ocean region in 16th century. It was imported to Europe as a popular medicine. Portuguese also trader the it from India to China and the Dutch brought into China and Japan the practice of smoking opium through tobacco pipes. After the weakened the Mughal Empire the British gained power in India and British East India Company gained complete control of trade also of opium and started taxing the sale of Indian Opium. European also gave very importance to opium by using it as an exchange commodity for trading of tea, silk and porcelain instead of gold and silver. They expectant Chinese merchants to buy opium they bought in India as an exchange for trade. Soon the Chinese became addicted of it and by seeing all this situation Chinese government banned its import and use. But on the other hand British started its smuggling and increased opium production as it was most profitable crop. This all situation leaded to Opium Wars between China and British East India Company.
Industrial and Imperial Era
During 19th century the Royal Geographic Society of Britain announced a prize competition to find and chart the Nile's source. Two explorers Captain John H. Speke and Captain Sir Richard F. Burton found this in 1858. Captain Speke named the lake after the Queen Victoria. James Bruce a Scottish explorer also claimed to be the first from Europe to reach to Nile source.The people working on ships of British were known as Lascars. The word Lascar is drawn from the Persian language that means army. This term was used by the East India Company for the persons who were working on their ships. These persons were skillful seamen, rope makers, ship carpenter and other crew needed on the board belonging from different regions of coastal areas of Asia. These were free men who sold their services for wages mostly came from Indian Ocean region. These people were later settled. There life was not easy and they had to do all the chores of the shipping life. The Lascars worked long shifts in the dark, hot, dangerous engine rooms and coal furnaces that powered the ships. By 1928, there were more Lascars employed on British ships. Slave trade was common in regions associated to Indian Ocean. Slavery in the Indian Ocean was consisting of a wide variety of peoples of scattered cultural and backgrounds.
Peoples were involved in different capacities as slaves, slave traders and owners of slave's form regions of Africa, Arab, Asia and Europe. Male slaves were indulging in the business of pearl divers, ship crew, employed into trade, working in agricultural fields and as soldiers of wars while female slaves often worked in homes as maids, nannies and nurses. In the eighteenth and nineteenth centuries African slaves demand was rapidly increased because of less price and hard working. British worked hard to end slavery. British Empire declared protect zone for slavery. But unfortunately, till to date, slavery is persisting is some sorts of forced labor, especially involving women, children and poor population of third world countries and refugees. Suez Canal was also built during this era. This is the artificial waterway is 163 km long, running north to south across the Isthmus of Suez in northeastern Egypt and shorted the distance between the Red Sea and Mediterranean Sea. This canal is one of most important water ways of the world. This is also known as crossroads of Europe, Africa and Asia because it is interlinking these three continents. It was built in 1856 by a French company after ten years' hard work. This made trade easy as traders had not to sail around the Africa or carry goods overland and gained its importance to European Imperial powers. in combination with the expansion of the American transcontinental railroad, the canal permitted the world to be circled in record time. The Suez Canal was not initially a financial success for Egypt, nor for France. Due to the growing debt required to finance it, Egypt was forced to sell the canal to Great Britain in 1875.
The English controlled the Suez Canal until shortly after Egypt regained its independence from Britain and nationalized the canal. Steamships changed the Indian Ocean trade by opening new routes that were not dependent on the winds.  By the mid to end of the 19th century, the British Empire had the largest and most successful naval force in the world powered by steam. Steam power allowed for expanded exploration of the continents, the mass movement of people around the world, and caused great changes in the trade system. During the period of the steam engine ships grew larger and faster, but they had to refuel often. The ships were first used for short and regular service, like mail and wealthy passengers. These first ships had a huge advantage over sailing ships, in that they were much easier to navigate upstream and this made rivers and canals more accessible. Steam-driven railways also transformed the British Empire, and the Indian Ocean region, increasing business activity, and giving consumers access to cheaper goods. In 19th century the most important and the busiest port of Arabian Peninsula was the city of Muscat in Oman. Being an international port, the city was heavily populated, having different religious, and multi-ethnic. Muscat was the crossroads of trade between East Africa, the eastern shores of the Gulf, and western India. In the 19th century every kind of merchandise could be found, silk and linen, spices, dates, coffee brought across the desert by caravans, pearls, grapes, bananas, figs, butter, fowl, and many more. Muscat was known for being supreme in trade and military power, and the city produced a lot of wealth for the Omani nation. Omani rulers carried out careful associations with customary Indian Ocean trading partners and with the European powers. They even concluded a trade treaty with the Americans.
*Ali Nagri, PhD Candidate, School of Politics and International Studies
Rohingya crisis: How long will Bangladesh single-handedly assume this responsibility?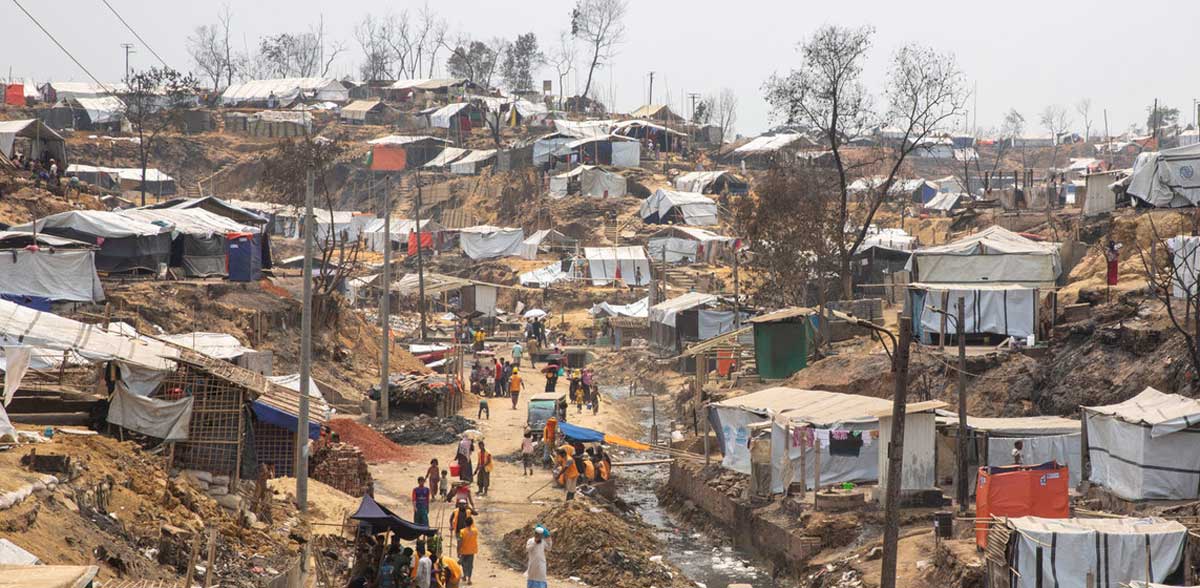 At least 8,60,000 Rohingya FDMNs, mostly women and children entered Bangladesh fleeing unbridled murder, arson and rape by the Tatmadaw in Rakhine, what the United Nations has decried as textbook example of ethnic cleansing and genocide, beginning on August 25, 2017. The latest influx of Rohingyas brought the number of undocumented and registered Rohingya refugees in Bangladesh to more than 1.1 million. Not a single Rohingya returned home to Rakhine when the Myanmar government blocked the repatriation process in various ways. Owing to critical socio-economic, environmental and security concerns, the Bangladesh government launched a project of relocating one-tenth of the Rohingyas to Bhashan Char on a voluntary basis. So far 18,334 Rohingyas have been relocated to Bhashan Char and they expressed "high satisfaction" over the existing considerable safe, secured and crime-free environment compared to the mobbed camps in Cox's Bazar.
Bangladesh government invested more than US $310 million from its own funds to develop the 13,000-acre island with all amenities and facilities of drinkable water, electricity, sanitation, agricultural plots, 120 cyclone shelters in each cluster, two hospitals, four community clinics, mosques, warehouses, telecommunication services, police station, learning centers and playgrounds which is far better than the facilities in the Cox's Bazar camps. From the outset, the initiative was called into question by some human rights organizations and NGOs. However, in the wake of recent visits by high officials of the international community and donor states, it has been proven that the allegations against Bangladesh were merely political and propaganda.
Delegates from the EU, the OIC and the UN all demonstrated their prima facie satisfaction by seeing the facilities and living conditions of the Rohingya refugees in the Bhashan Char. Previously, a few INGOs and interest groups disseminated that the conditions in Bhashan Char are inhabitable and the relocation plan is a wrong decision of the Bangladesh government. But now all the foreign delegates and human rights proponents agreed that the decision to relocate some 100,000 Rohingyas to Bhashan Char under the Ashrayan-3 project was a timely decision for the well-being of the Rohingya community itself. Since the massive influx of Rohingya into Bangladesh in August, 2007, Bangladesh has actively carried out its humanitarian role. But, has the international community fulfilled its duty, apart from criticizing Bangladesh's initiatives and raising funds for refugees for the time being? Bangladesh has done its part, and it is now time that the international community shares the burden and puts pressure on Myanmar to repatriate the Rohingya refugees.
Bangladesh is trying to solve the crisis with its utmost efforts using all of its diplomatic maneuvers in the bilateral, trilateral and multilateral levels. Acknowledging the outstanding assistance in hosting 1.1 million Rohingya in Bangladesh, the US special envoy for climate change John Kerry during his recent visit to Bangladesh said that the global community must hasten its efforts to resolve the crisis as it is not merely responsibility for the country. Bangladesh in every multilateral forum has been desperately raising the issue of the Rohingya crisis as it has a far reaching social, economic, environmental and security concerns not only for Bangladesh but also for the South Asian region. For instance, Bangladesh raised the Rohingya issue at the 10th D-8 summit held in Dhaka and sought international support. But it is ironic, due to lack of goodwill of the concerned parties, the situation is protracting. All the international community including the UN, the EU and the OIC members should work in a coordinated way to find a comprehensive and durable solution to the Rohingya crisis.
Covid19 mismanagement in India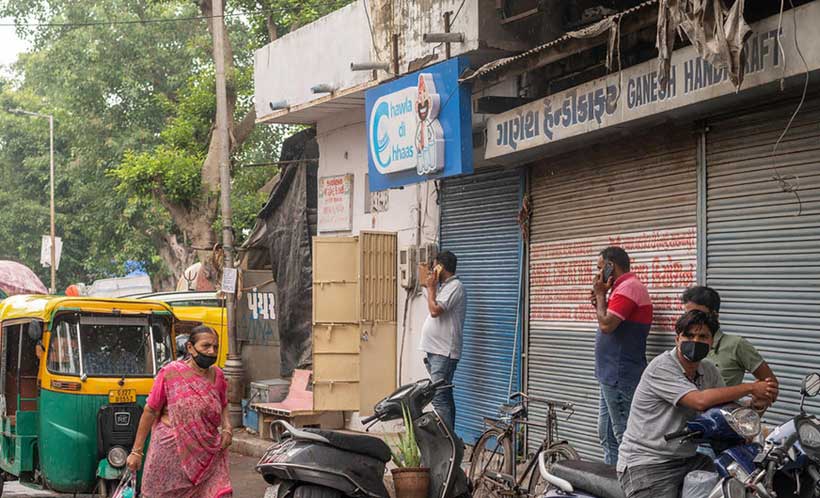 The writer is of the view that the pandemic in India would have been less virulent if the Indian government had been more truthful and egalitarian in its preventive policies. India prematurely claimed a "victory" against the virus. It vowed to export vaccines to other countries while its own states groaned under shortage of vaccine, drugs and oxygen. The government called the foreign Muslim preachers "super spreaders of the virus" and "terrorists" while allowing elections rallies and Kumbh congregation. The pandemic brought home one truth. Lies do not always fructify.
India is struggling to contain the spread of the new 'double mutant' Covid-19 variant which has turned out to be quite lethal. The positivity peaked with 3, 82,315 new Covid-19 cases pushing the country's overall caseload to over 2, 06, 65,148. With fresh infections, the total active coronavirus cases in the country has mounted to 34, 87,229, according to the data released by India's health ministry. The New York times reported, 'The sudden surge in recent weeks, with an insidious newer variant possibly playing a role, is casting increasing doubt on India's official Covid-19 death toll of nearly 200,000, with more than 2,000 people dying every day (New York Times April 24, 2021). However some reports indicate death of 2, 26, 000 to 3, and 23,000.
How the virus ran amok
White House chief medical adviser and America's top pandemic expert Dr Anthony Fauci says, `India's home-grown COVID-19 vaccine (Covaxin), has been found to neutralise the 617 variant of the deadly virus'. The mounting deaths are apparently due to India's failure to inoculate its whole population. India's prime minister Modi had declared a premature "victory" against the virus. India announced that it has enough vaccines to export to over 76 countries. The government looked the other way when police carried out a witch hunt against the foreign Muslim preachers when they visited India. They were labeled "corona super spreaders" and even "terrorists". However, the courts exonerated most of the preachers of the charges.
The ruling Bharatiya Janata Party fumed and fretted about the preachers. But, it allowed a Hindu religious congregation of naked or semi-naked pilgrims (Kumbh) to be held without any let up or hindrance. The BJP chief minister of Uttarkhand declared that faith and the purifactory power of the Ganga River would suffice as a Covid shield, though it did not. The mounting deaths are apparently due to India's failure to stop congregations and inoculate its whole population. India's prime minister Modi had declared a premature "victory" against the virus. India's health minister, Harsh Vardhan, audaciously claimed that India's fatality rate is still "the lowest in the world". Two months back, he declared that his nation was "in the endgame" of the pandemic.
His boss, Modi, boasted to the World Economic Forum in January that India had "saved humanity from a big disaster by containing corona effectively". Narendra Modi's claim was preceded by the announcement that he was bringing a "message of confidence, positivity and hope from 1.3 billion Indians amid these times of apprehension".
He looked the other way when police carried out a witch hunt against the foreign Muslim preachers when they visited India. They were labeled "corona super spreaders" and even "terrorists".
White House chief medical adviser and America's top pandemic expert Dr Anthony Fauci says, `India's home-grown COVID-19 vaccine (Covaxin), has been found to neutralise the 617 variant of the deadly virus'.
The new variant 'B.1.618' is a major immune escape variant. India hit the world's highest single-day tally when it recorded more than 300,000 active cases in a day. Hospitals in the country are running out of oxygen supply, resulting in a sharp rise in the number of deaths. Viral videos showed desperate people exhaling into mouths of their dying kins. Wood became short to cremate dead bodies. While patients kept dying for want of a bed or oxygen, par-medical staff kept minting money by stealing medicines from hospital stores, allocating and re-allocating beds, or charging exorbitant price of about Rs. 3000 a kilometer.
Situation in occupied Kashmir
The situation in occupied Kashmir became particularly gruesome. Oxygen cylinders from the disputed state were "bought out" for other states. Vaccinations centres soon vanished as no vaccine was available. The viral videos indicated that Kashmiri leaders were languishing in jails without medical treatment. Kashmiri women mourned deaths of their relatives outside hospitals. Simultaneously,
cordon-and search operations continued to kill innocent Kashmiris.
For a population of nearly 1.2 crore, there are only 600 ventilators. In Srinagar city, there is an availability of only 13,000 litres of oxygen per minute which, the medical experts say, was too low to cater to the ongoing rise in the cases. Several doctors said that each patient requires between 5-10 litres of oxygen per minute and the existing supplies at Srinagar hospitals are sufficient only for 2,000-3,000 people in a given time.
The work on the oxygen plants at the government hospitals is either stalled or has been going on at a snail pace. Although two more plants were opened in the northern Kashmir areas of Kupwara and Sopore on Sunday and another one was ready for use in southern Kashmir's Shopian. The plants with their capacities of 1,000-litre per minute could cater to a few hundred people in a given time only.
Hospitals have no drugs, not even Remdesivir. A court observed, 'Death of Covid patients due to non-supply of oxygen not less than genocide'. Another court asked people to register murder charges against the election commission for allowing election gatherings.
Taking advantage of abrogation of special status, the Indian government is bringing people affected by the Corona epidemic into the Kashmir Valley.
Covid19 exposed limitations of propaganda
Modi's gung-ho announcements of victories against the virus did not end the pandemic. He owes many of his electoral victories to the power of propaganda. He blamed Pakistan for bomb blasts in India and Kashmir. A self-styled businesswoman Madi Sharma (RAW surrogate) arranged a guided tour of far-right members of European parliament to the occupied Kashmir (October 30, 2013) through a fake International Institute for Non-Aligned Studies. The Institute paid for the travel and accommodation of an unofficial far-right delegation of 23 European Union parliamentarians to Srinagar on. The delegation's shikara (boat) ride in Kashmir Lake (dal) pictured Kashmir as a heaven in serene peace. Some members however smelt a rat and abandoned the free joy ride. The aim was to convince the world that it was all hunky-dory in the occupied Kashmir after abrogation of the special status and age-old hereditary-ownership law.
Modi acted on Hitler's propaganda playbook
It appears India has meticulously implemented Hitler's propaganda theorems: `The bigger the lie, the better the results. The success of any propaganda campaign ultimately depends on the propagandist's down-to-earth understanding of the "primitive sentiments of the popular masses". Mein Kampf (pp. 179-180).
The Arnab Goswami transcripts exposed Modi's fake "surgical strikes". Goswami referred to the Pulwama attack on 14 February 2019. Three days before the Balakot air strike on 26 February 2019, Goswami purportedly said India's response would be: "Bigger than a normal air strike. And on the same time something major on Kashmir (abrogation of Special Status)".
The leaks of the WhatsApp messages of Arnab Goswami (Republic TV) brought into limelight some bitter truths. One bitter truth is that the general public is a 'bewildered herd' (to quote Noam Chomsky) who could easily be made a fool of.
The leaked WhatsApp chats revealed that the Balakot 'surgical strikes' were conducted to shore up Narendra Modi's image as a `strong man', a Brobdignagian among the self-centered Lilliputian Indian politicians. The 'strike' helped Modi win elections with a thumping majority.
Though Modi is educated only up to high school, he understands the power of propaganda. He has done a three-month course in the USA on Image Management and Public Relations. His campaign blitz cost about $700 million. Modi is considered the most techno-savvy leader of India as he is very active on various social media platforms including Twitter, Facebook and Instagram.
The WhatsApp chats between Republic TV Editor-in-Chief Arnab Goswami and former Broadcast Audience Research Council (BARC) CEO Partho Dasgupta run into 500 long pages. They revealed the nexus between the media and politicians to hoodwink the masses.
Modi considers Indian people a "herd". Modi owed his electoral victory to the power of propaganda. He made a fool of not only the Indian masses but also the world around until the West Bengal debacle.
History tells that the people, even the Americans, are gullible. Propaganda deeply influenced even independent-minded Americans who laid down a constitution, beginning with the words 'we the people'. Chomsky says even the American masses are like a "bewildered herd" who have stopped thinking. He asserts that, in a "properly functioning democracy", there are a "small percentage of the people", a "specialised class of citizens" who … "analyse, execute, make decisions and run things in the political, economic, and ideological systems". Chomsky reminds, 'Woodrow Wilson was elected President in 1916 on the platform "Peace without Victory", right in the middle of World War I. The American population was extremely pacifistic and saw no reason to become involved in a European War. The Wilson Administration established a government propaganda commission, called the Creel Committee, which succeeded, within six months, in turning a pacifist population into a hysterical, war mongering population which wanted to destroy everything German, tear the Germans limb from limb, go to war and save the world…. After the war the same techniques were used to whip up a hysterical Red Scare…'.
Conspiracy theories exposed
One of the first conspiracy theories that came to light was that China created COVID-19 as a biological weapon in a laboratory in Wuhan (Jaaved, 2020). Another widespread conspiracy theory is that 5G technology is the primary cause of the highly contagious virus or even the amounts of deaths. Without enough evidence there are two sides to this theory: it is the direct cause of the virus because it has a very high level of frequency or it uses these high levels of frequency to weaken people's immune systems and that way causing a lot of damage and fear. But this 5G theory also comes back to China. China has a very impressive technological security that uses 5G technology, and some traces show a connection between 5G hotspots and the first COVID-19 outbreaks (Thomas, 2020).
According to "The WHO terms the conspiracy theories as "infodemic" that "spreads faster and more easily than this virus, and is just as dangerous".
Concluding remarks
The pandemic has proved that propaganda does not always succeed. Abraham Lincoln was right in saying "You can fool some of the people all of the time, and all of the people some of the time, but you cannot fool all of the people all of the time."
The World Biggest COVID-19 Crisis: Failure of India's Vaccine Diplomacy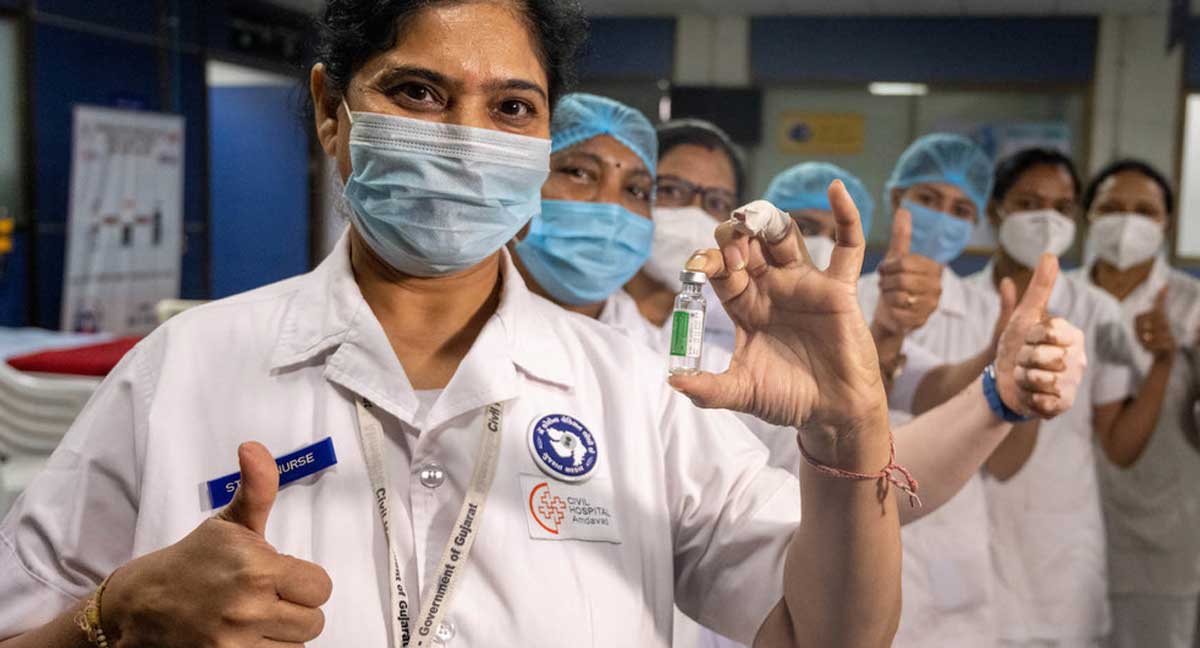 As over 100 million people in the U.S. are fully vaccinated and the world's daily count of new cases is falling, India faces healthcare system collapse as a second coronavirus wave is devastating. In accordance with the recent statistics of the WHO, in the past week approximately 2 million new confirmed cases were reported worldwide – almost half were from India. Interestingly, India is one of the main producers and exporters of coronavirus vaccines in the world and since mid-January, the federal government has approved a British-made Oxford-AstraZeneca, and a locally developed– a national pride Covaxin (both are being produced in India) for the massive immunization drive that has set the ambitious goal of fully immunizing 300 million people, particularly healthcare workers by the end of summer. Meanwhile, India had initially been planning to set the world record for mass vaccination but they ended up with the world record coronavirus cases, surpassing 400.000 daily COVID-19 cases for the first time.
The development and deployment of an effective and safe vaccine against the coronavirus was a key pillar in the authority's current strategy to break down the chain of transmission. However, despite a promising start of a vaccination campaign at the beginning of this year, one of the largest immunization programs across the globe, it turns out there is not a sufficient amount of vaccine supplies in a number of states across the country. As cases continue to surge, many across the country have rushed to register for shots but most states are running out of doses and a large number of vaccination centers across India turned away people due to chronic shortages or complete lack of availability of jabs. While India is one of the major producers of COVID-19 vaccines with a monthly capacity of 70 million doses, now forced to import jabs, as local manufacturing facilities are facing challenges to meet growing demand. As India's expansion of its immunization campaign has been failing badly, it makes a disastrous situation even worse. On the other hand, the current devastation leads to a depression in global vaccine supply and consequently, it hits the low and middle-income countries, as they rely on the Indian pharmaceutical industry.
The second devastating wave was hitting the country since mid-April and apparently, India's poorly funded public healthcare system is not capable enough to overcome the world's largest surge in COVID cases. Health facilities overwhelmed as infection rates explode; therefore, many hospitals in the large cities already suspended admitting even the critically ill coronavirus patients as all beds were full and medical equipment, particularly oxygen concentrators, ICU beds, test kits, PPEs and ventilators in short supply, while corpses pile up at morgues and crematoriums. As a death toll rises sharply, additional crematoriums are being built in order to deal with the grim situation, especially in the hardest-hit cities and states. Furthermore, in the midst of a big surge Indian government also launched a vaccination drive for anyone over the age of 18 starting 1st of May. Ironically, along with China and Russia, India was a country that had begun exporting home-grownCOVID-19 vaccine doses to foreign countries, but only less than 3% of its population has been fully vaccinated so far. During a global pandemic, thanks to its massive production capacity, India actively donated locally produced Coronavirus vaccines to the Southeast Asian, Middle Eastern and African low and middle-income nations under the "Vaccine Friendship" program. The initiative was launched in early 2021 and it sought to promote cooperation and cement ties by distributing a dozen of jabs through the Vaccine Diplomacy. In reality, in the battle to gain political influence across the developing world, India shipped millions of doses to poorer countries before managing to secure an adequate amount of vaccines for its own people.
India's infections keep surging due to the unavailability of medical resources and thus the crisis also affecting the global vaccine and medical supply chains, as over 40 countries, including Russia, European Union, China and the United States and numerous international charities are proactively providing a range of humanitarian aid and emergency assistance.
Many events marking religious festivals and cultural events across the world have been banned because of Coronavirus; on the contrary, despite the high risks of infection several crowded religious festivals and gatherings have been taking place in India's various holy sites and places of worship with a thousand of unmasked pilgrims and devotees. Additionally, Prime Minister Narendra Modi's total23campaign rallies that brought tens of thousands of incautious supporters together caused the spike in coronavirus cases. Hence, the federal government acted reluctantly to impose major restrictions for containing the virus by relying on local authorities to take action.
Indeed, India is the third country with over130 million doses administrated in the world, the highest figure just behind the United States and China respectively, but even the large-scale vaccination process was insufficient to prevent the second wave for a population of more than 1.3 billion people. Although international flights are being suspended to and from India by many governments, a more transmissible India COVID variant, formally known as B.1.617has already been detected in multiple countries and territories worldwide. India's COVID -19 crisis warns that the risk of infection remains high and many countries could face a strong resurgence of COVID-19similar to India. Health experts concern that a new and more contagious strain spreads more easily and it could even evade vaccines. The current outbreak shows that every country remains vulnerable and could find itself in dire straits unless the adaptation and implementation of strict anti-pandemic measures and policies. However, strengthening the public health system, enhancing safety protocols and sanitary measures, ensuring transparency and accountability, and initiating a successful immunization campaign will be seemingly crucial to combat the pandemic, otherwise, a similar crisis could soon become a common tragedy for the entire world in the foreseeable future.