From Ancient Era to Imperial Era: Indian Ocean in Historical Lenses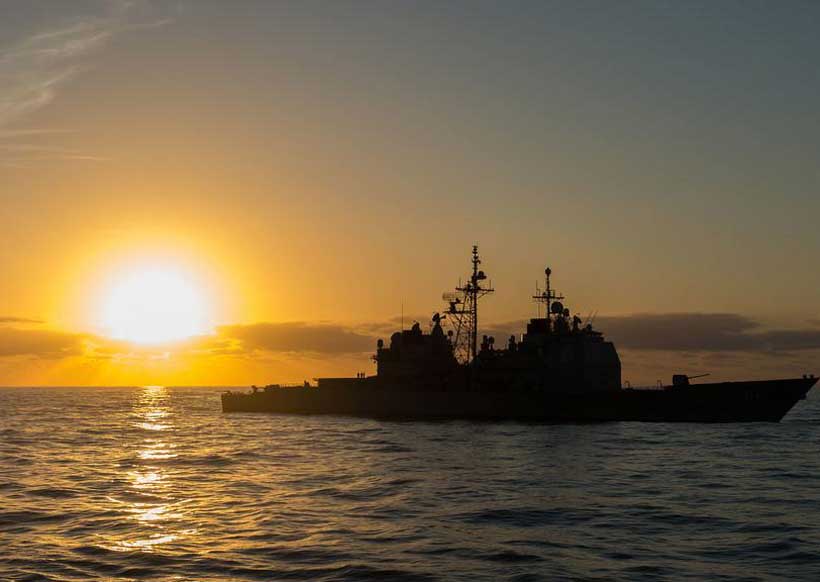 "Whoever controls the Indian Ocean will dominate Asia, the destiny of the world will be decided on its waters," Alfred Mahan
Authors: Rana Danish Nisar & Ali Nagri*
Among the oceans of the world, The Indian Ocean is third largest covering 70,560,000 km that is approximately twenty percent of the water on the earth. This is bounded by Asia on the north, Australia in the east and Africa in the west and the Southern Ocean which is situated in the south. Its borders were defined in 1953 by Hydrographic Organization. The average depth of Indian Ocean is 3741 m and the Sunda Trench (earlier known as java trench) is the deepest point of it that has a maximum depth of 7906m. The important points are Bab el Mandeb, Strait of Hormuz, the Lombok Strait, Strait of Malacca and the Palk Strait. Its seas are Gulf of Aden, Andaman Sea, Arabian Sea, Bay of Bengal, Great Australian Bight, Gulf of Oman, Persian Gulf and Red sea. It is artificially connected to the Mediterranean Sea through the Suez Canal. The whole Indian Ocean is lies in the Eastern Hemisphere. It is the warmest ocean of the world and its warming is the largest among the tropical oceans. This essay attempts to discuss the history of Indian Ocean from ancient period to imperial period.
Prehistoric and Ancient Era
It is not easy to date back the human history of the world; same is the case with the Indian Ocean. Early rock art in India as in other places like Africa and South East Asia is very difficult to date to a specific period. The rock art designs found in caves are believed to be 10,000 and 6,000 years back. This art shows a row of animals outlined in red ochre crayon and filled with crisscross lines. According to scientists, around 8000 years ago the first modern humans left Africa and it was through Indian Ocean. They were originated from a single woman from East Africa and therefore named 'mitochondrial Eve' as she was ancestor of many Africans tribes and groups of migrants who populated the rest of the world. Bronze Age is some 3500-1100 BC named after a durable metal made by combining copper and tin together. In southeast Asia bronze spearheads, bells, axes and jewelry have been discovered and some archaeologists argue that Thailand bay have been one of the first centers of Asian bronze industry. Cowries shells (small, oval mollusks, found in many varieties) are very smooth sea shells only found in Maldives, a chain of islands in Arabian Sea, became very important in world trade as these were used as money around the Indian Ocean. Cowries have been found in ancient Harappa and in tombs in China in second millennium and later. These were not only used in Asia but also found in West Africa where these were used as money. These also provide proof of seagoing Indian Ocean Trade networks and their connection to land routes. Monsoon Winds blow in Indian Ocean in a regular pattern and are playing its important role in sea trade. Since the beginning of trade and travel monsoon are very important as in one season a ship could sail from Arabia or East Africa towards coast of India and in other season when the wind change its direction this ship will sail back. Merchants are using monsoon winds roughly since 2000 BC and these winds encouraged regular trade, communication and migration across the Indian Ocean.
Classical and Medieval Era
By the end of Classical Era Sugar was very wonderful luxury for cooking and sweetening in Persia. During the next few centuries, sugar spreader widely in the world through Indian Ocean trade. The Isthmus of Kra is a narrow strip of land that connects the Malay Peninsula to continent of Asia. It separates the Indian Ocean form the China Sea. Traders of Indian reached the rest of Southeast Asia by crossing the Isthmus of Kra rather making the longer and more difficult journey around the entire Malay Peninsula. By the first century CE, traders from Arabia and Africa regularly transported across the Indian Ocean, overland through the Isthmus of Kra and up to China. Merchants even continued to use this trade route when political disputes made land travel dangerous throughout the second and third century. Muziris was also an ancient port city in today's Indian state of Kerala. It was famous trading market for Roman-Indian merchants in India. Around 100-200 CE, in Roman Empire pearl jewelry was very popular. Pearls which were produced by oysters and fished out of sea were very favorite of wealthy Romans. Pearls were very ideal trade good because it takes very little room on ships but were very precious and commonly used for jewelry and decoration. These were also used for medicine. The world's best pearls came from the water of the Persian Gulf, near Bahrain, UAE, Qatar and Oman.
The pearling industry was very important to these countries as to export to Roman Empire. Ibn Battuta a very famous traveler and historian also contribute towards Indian Ocean. He tells a lot about Maldives Islands of Indian Ocean and their exchange of unique resources of their islands that directly lie on the Arabian Sea for necessities and food, metals and brass goods and textiles. Two products were particularly important one was coconut fiber rope very important for shipping industry and second was cowrie's shells used as currency at that time. Cowries are known to have been used as money for Indian Ocean trade from the earliest periods to the 19th century. Ivory was another important product highly traded at that time from India and Southeast Asia but African ivory was highly prized because of shapes and very large tusks of African elephants. These were also very soft for carving. Greek and Roman geographers reported the trade of ivory from East Africa as early as 4th century BC.
As trade with east Africa expanded, gold rhinoceros horn, mangrove poles with ivory tusks from the Africa were goods traded through Swahili cities of East Africa. Interestingly, Bananas have been cultivated since 6000 BC or even earlier in Southeast Asia, and were spread to Indian and China and major sea routes of Indian Ocean by 1000CE. As Islam spread and its contact along the land and water routes, bananas were also spread across the Mediterranean, in Palestine and Egypt, and from North Africa it moved to Muslim Spain and to the West Africa. Bananas could not be grown in Europe, but later in the 1500s, the Portuguese carried the banana to the New World, where it has been grown since the 1500s. Biruni a very famous historian and geographer contributed a lot with the efforts and help of Caliph al Ma'mun to measure the meridian in the 9th century. Al Biruni advanced the technology to determine the positioning and coordination of earth and different places. An advanced form of this is known as Global Positioning System (GPS) today. He also writes a book "The Determination of the Coordinates of Positions for the Correction of Distances between Cities" in 1025 CE by using the mathematical geography. Al Biruni work was very accurate at that time and modern measurements confirm it.
Global Era 1500 to 1770 CE
Among the famous explorer of this era a famous name is Ferdinand Magellan from Portugal born in 1480. When he was younger he worked as a helper in the Queen's palace where he heard the fantastic adventures of great sailors like Vasco da Gama, Christopher Columbus and Bartholomew Dias, and their discoveries. Magellan sailed under the Portuguese flag form years until he got a dispute with the Portuguese King. After it Magellan approached the Spanish King join his fleet with an idea to find a western passage to Spice Islands and to compete with the Portuguese trading system in Indian Ocean. At the time explorers believed that the Strait of Magellan only opened up into a bay rather than the Pacific Ocean but Magellan believed otherwise. He sent a small crew to explore the western parts of the strait. Magellan named the strait as Estrecho de Todos los Santos (the Strait of all Saints) but the Spanish King renamed it in the honor of Magellan as a Strait of Magellan. Magellan set sail from South American coastline into Pacific Ocean; he named it Pacific as he found it very calm as compared to the Atlantic where he spent the most of time.
The crew continued the journey for three months without fresh food and many died but ultimately reach to eastern Asia. This era cannot be concluded without mentioning the Captain Cook. James Cook is probably the most accomplished European mariner of the 18th century. He went on three official voyages and spent over a decade at sea from 1766 to 1778. His first voyage was scientific in nature to Pacific Ocean in 1766 to observe and record the transit of Venus across the sun. After his return from first voyage Cook was commissioned to lead another scientific expedition on behalf of Royal Society to search the Terra Australia. His last voyage was to locate a Northwest Passage around the continent of America. The purpose of the voyage was to find a Northwest route that many believed led back to Europe. In 1778 captain James Cook became the first European that has formal contact with the Hawaiian Islands. Cooked named this archipelago the "Sandwich Islands". Captain Cook was also murdered in 1779 on a Hawaiian island by local villagers on his final voyage when Tensions rose, and a number of quarrels broke out between the Europeans and Hawaiians. His voyages are best known for their contributions to geographic discovery, science, and the arts.(Rumely. d, 2007) He brought back plants, animals, and collections of art along with maps he made of his South Pacific voyages.
Captain Cook is credited for mapping New Zealand, some Polynesian islands, the eastern coast of Australia and was the first to circumnavigate Antarctica while searching for a southern continent. Captain Cooke was among the first to use the newly perfected chronometer on his Antarctic voyage, a device which allowed him to measure his longitude with precision. The Dutch East India Company also known as The United East Indian Company was founded in 1602 as a charter company by Dutch Government granting it monopoly over Dutch spice trade business. This company came Indian Ocean later than the Portuguese but it dominated the spice trade of Indian Ocean by taking complete control of cloves, nutmeg and mace. On the other hand, although pepper was most important good of trade for this company yet company failed to control the pepper its sale and shipment as it grew in many places and Dutch East Indian Company could not control ever source of pepper. According to a rough estimate Europeans, in the seventeenth century, carried out almost seven million pounds of pepper shipment from Indian Ocean to Europe every year. In addition to spices, printed fabrics with fantastic flowers of many colors were very important goods of trade. These were originally printed in France. But during the 17th and 18th centuries, Indian style chintz fashion was very popular.
These were hand painted on smooth cotton fabric with fast color dyes and imported from the India from Gujarat province and were sold in France by British East Indian Company. Their demand was so high that French lawmakers were afraid that it would hurt French weaver industry so they banned it by law to import and forbidden to wear it. But amazingly, they continued to be popular, even though the French law included the death penalty. The reason was that the Mediterranean port of Marseilles was exempted from all such laws and it became the heaven for smugglers of Indian cottons and from here it was imitated into other parts of France and people wear these cloths secretly in their homes instead of public places. Ultimately on the pressure of public these fabrics were made legal by lifting up all laws. During this era when the Ottomans conquered Constantinople (Istanbul) in 1453, they established a center point for navigation for their territories around the Mediterranean and the Black Sea, the Red Sea, the Persian Gulf, and the Indian Ocean.
The Ottomans were well aware of the growing competition from Italy and other European powers. The King, Sultan Mehmet, built a naval ship building arsenal on the Golden Horn, known as Halic in modern Turkey a waterway of Istanbul, and appointed a Commander of the Navy. At the arsenal, galleys, or ships with oars, were built, repaired and equipped with supplies. This arsenal was consisting of more than 200 buildings for preparation and repair of ships, ammunition depot, a mosque, a prison, kitchens for preparing food for working labor and to store on ships, water reserves for fresh water supply for voyage and administration buildings including studios for artisans related to shipping and outfitting. There was no match Istanbul maritime Arsenal but only one in Arsenal of Venice. A large Ottoman fleet which expanded in sixteenth century was built in the arsenal. Sultan announced that he would build 500 warships in addition to already existing hundreds of war ships to threaten other powers. They were already controlling the ports in Syria and Egypt, and wanted to hold major Eastern Mediterranean islands. Thousands of men from all over the Ottoman Empire were employed in Ottoman navy. They were organized into Officers and crews. The commanders and seamen who sailed and other were the workers and managers of the Arsenal, and both braches were headed by the Grand Admiral of the Fleet who directly reported to the Sultan. The whole operation was highly organized and well financed.
The Ottoman Navy kept it organized for centuries and ensure its presence it three major seas. The people living on the Malabar Coast of Kerala province of India are known as Mappilas. This community was grown by intermarriages of Arab traders and local Hindus on the coast of Malabar. This community maintained peaceful trade relations for centuries with other communities of India and Indian Ocean. These links with traders of Arab and Persia dated back to centuries. According to a legend, the King Chera Manperumal Malabar had a vision during the time when Prophet Muhammad (PBUH) lived and the king departed to visit Makkah. King Chera Manperumal embraced Islam and supported its spread on the Coast of Malabar. The Malabar mosque, built in 629 CE, is the oldest on the continent of India. It still exists today. The community of Mappilas developed their own culture in dress, food music and in dance also. They lived in a peaceful and beneficial way with other groups and communities and Hindu king of Malabar Coast treated them as a merchant caste, who gained wealth and status from their activities as traders. Famous explorer like Ibn Battuta and Marco Polo mention this community as a peaceful trader. When Vasco da Gama entered the Indian Ocean he was amazed to know that Muslims were prominent merchants in Africa and Asia and Portuguese had fought against Muslims traders to gain control of trader routes. They anchored on Malabar Coast with cannons and demanded the Hindu rulers to expel the Muslim traders from the coast.
The Hindu rulers were stunned and refused to do so. Portuguese bombarded the towns and demanded the control of seas also authority to allow the passage by special permission. This situation was very awful for Mappilas so they retreated inland and became farmers or involved into fishing business. Others used their maritime skills and fought against Portuguese ships, captured them and continue trading. To the Portuguese the Mappilas were pirates and smugglers. The Europeans used the Carracks to take the control of all trade in Indian Ocean. They also armed these ships and attacked major ports of Indian Ocean for example Mombasa and Kilwa in Africa, and Calicut and Malabar Coast in India. They also attacked on Arab merchant's ships and other ships that have not trading permits form Portuguese government. This was to take all the trade control of Indian Ocean trade and to control the ports. However, they only had limited success and they met a great resistance from Ottoman Empire Navy and from other Europeans. Besides, the Indian Ocean was too large to control by this way.
The Opium became also an important product for trade. Opium poppies are natively grown in Mediterranean region from thousands of years. From this it traveled to Greek, China and also to India by sea routes before 12th century. Opium poppies were grown also in India and the Mughal Empire controlled the trader of Opium. The Narcotic property of opium was used as a medicinal plant and its use can be found in Greek and Arabic manuscripts. When Muslim medical work was translated in European languages it also became known to Europeans. The trade of opium increased extensively after the entry of Europeans into Indian Ocean region in 16th century. It was imported to Europe as a popular medicine. Portuguese also trader the it from India to China and the Dutch brought into China and Japan the practice of smoking opium through tobacco pipes. After the weakened the Mughal Empire the British gained power in India and British East India Company gained complete control of trade also of opium and started taxing the sale of Indian Opium. European also gave very importance to opium by using it as an exchange commodity for trading of tea, silk and porcelain instead of gold and silver. They expectant Chinese merchants to buy opium they bought in India as an exchange for trade. Soon the Chinese became addicted of it and by seeing all this situation Chinese government banned its import and use. But on the other hand British started its smuggling and increased opium production as it was most profitable crop. This all situation leaded to Opium Wars between China and British East India Company.
Industrial and Imperial Era
During 19th century the Royal Geographic Society of Britain announced a prize competition to find and chart the Nile's source. Two explorers Captain John H. Speke and Captain Sir Richard F. Burton found this in 1858. Captain Speke named the lake after the Queen Victoria. James Bruce a Scottish explorer also claimed to be the first from Europe to reach to Nile source.The people working on ships of British were known as Lascars. The word Lascar is drawn from the Persian language that means army. This term was used by the East India Company for the persons who were working on their ships. These persons were skillful seamen, rope makers, ship carpenter and other crew needed on the board belonging from different regions of coastal areas of Asia. These were free men who sold their services for wages mostly came from Indian Ocean region. These people were later settled. There life was not easy and they had to do all the chores of the shipping life. The Lascars worked long shifts in the dark, hot, dangerous engine rooms and coal furnaces that powered the ships. By 1928, there were more Lascars employed on British ships. Slave trade was common in regions associated to Indian Ocean. Slavery in the Indian Ocean was consisting of a wide variety of peoples of scattered cultural and backgrounds.
Peoples were involved in different capacities as slaves, slave traders and owners of slave's form regions of Africa, Arab, Asia and Europe. Male slaves were indulging in the business of pearl divers, ship crew, employed into trade, working in agricultural fields and as soldiers of wars while female slaves often worked in homes as maids, nannies and nurses. In the eighteenth and nineteenth centuries African slaves demand was rapidly increased because of less price and hard working. British worked hard to end slavery. British Empire declared protect zone for slavery. But unfortunately, till to date, slavery is persisting is some sorts of forced labor, especially involving women, children and poor population of third world countries and refugees. Suez Canal was also built during this era. This is the artificial waterway is 163 km long, running north to south across the Isthmus of Suez in northeastern Egypt and shorted the distance between the Red Sea and Mediterranean Sea. This canal is one of most important water ways of the world. This is also known as crossroads of Europe, Africa and Asia because it is interlinking these three continents. It was built in 1856 by a French company after ten years' hard work. This made trade easy as traders had not to sail around the Africa or carry goods overland and gained its importance to European Imperial powers. in combination with the expansion of the American transcontinental railroad, the canal permitted the world to be circled in record time. The Suez Canal was not initially a financial success for Egypt, nor for France. Due to the growing debt required to finance it, Egypt was forced to sell the canal to Great Britain in 1875.
The English controlled the Suez Canal until shortly after Egypt regained its independence from Britain and nationalized the canal. Steamships changed the Indian Ocean trade by opening new routes that were not dependent on the winds.  By the mid to end of the 19th century, the British Empire had the largest and most successful naval force in the world powered by steam. Steam power allowed for expanded exploration of the continents, the mass movement of people around the world, and caused great changes in the trade system. During the period of the steam engine ships grew larger and faster, but they had to refuel often. The ships were first used for short and regular service, like mail and wealthy passengers. These first ships had a huge advantage over sailing ships, in that they were much easier to navigate upstream and this made rivers and canals more accessible. Steam-driven railways also transformed the British Empire, and the Indian Ocean region, increasing business activity, and giving consumers access to cheaper goods. In 19th century the most important and the busiest port of Arabian Peninsula was the city of Muscat in Oman. Being an international port, the city was heavily populated, having different religious, and multi-ethnic. Muscat was the crossroads of trade between East Africa, the eastern shores of the Gulf, and western India. In the 19th century every kind of merchandise could be found, silk and linen, spices, dates, coffee brought across the desert by caravans, pearls, grapes, bananas, figs, butter, fowl, and many more. Muscat was known for being supreme in trade and military power, and the city produced a lot of wealth for the Omani nation. Omani rulers carried out careful associations with customary Indian Ocean trading partners and with the European powers. They even concluded a trade treaty with the Americans.
*Ali Nagri, PhD Candidate, School of Politics and International Studies
Did India invade Kashmir?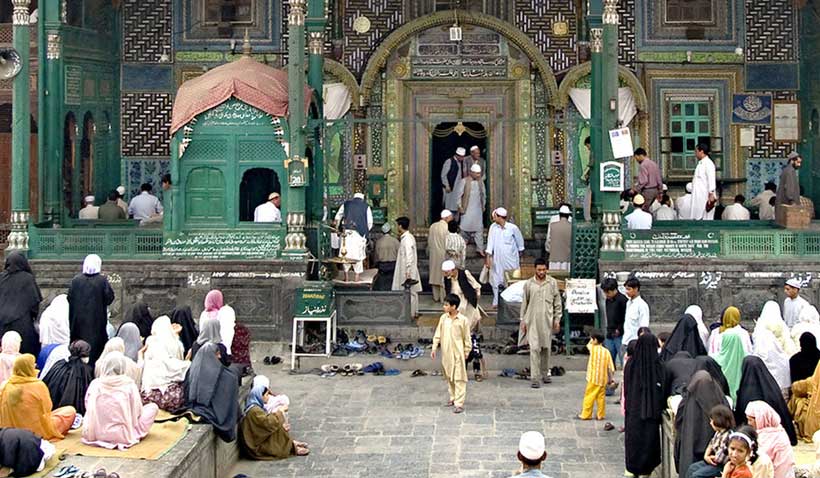 Pakistan has decided to observe 27th October as Black Day. This was the day when, according to India's version, it invaded the disputed Jammu and Kashmir State. India says that Pakistan had earlier entered a lashkar (irregular forces) into Kashmir on 22nd October. But, it is eerie that India never approached the International Court of Justice, as pointed out by Josef Korbel (the author of the Danger in Kashmir), or the United Nations (under Chapter VII of the UN Charter) to get Pakistan declared an aggressor. It approached the UN under Chapter VI of the UN charter (mediation). India's invasion of Kashmir is based on myths .
Myths
India claims that 'Maharaja Hari Singh signed the treaty of accession with the Indian Dominion on October 26, 1947'. As such, India was justified in marching invading Srinagar. . As for the 'accession instrument' argument, curious readers may refer to Alastair Lamb's 'Incomplete Partition, Kashmir – A disputed legacy 1846-1990', and 'Birth of a Tragedy'.
On the question of who the 'aggressor' was, the factual position is that India marched its troops into Kashmir without Maharajah's permission – a blatant act of aggression (Alastair Lamb, 'Incomplete Partition , Chapter VI: The Accession Crisis. Lamb concludes: 'According to Wolpert, VP Menon returned to Delhi from Srinagar on the morning of October 26 with no signed Instrument of Accession. Only after the Indian troops had started landing at Srinagar airfield on the morning of October 27 did VP Menon and MC Mahajan set out from Delhi from Jammu. The Instrument of Accession, according to Wolpert, was only signed by Maharaja Sir Hari Singh [if signed at all] after Indian troops had assumed control of the Jammu and Kashmir State's summer capital, Srinagar.
Lamb regards the so-called Instrument of Accession, 'signed' by the maharajah of Kashmir on October 26, 1947, as fraudulent. He argues that the maharajah was travelling by road to Jammu (a distance of over 350 km). How could he sign the instrument while being on the run for the safety of his life? There is no evidence of any contact between him and the Indian emissaries on October 26, 1947. Lamb points out Indian troops had already arrived at and secured Srinagar airfield during the middle of October 1947. On October 26, 1947, a further airlift of thousands of Indian troops to Kashmir took place.
The UN outlawed the 'accession'; the accession resolution, passed by the occupied Kashmir's 'constituent assembly' is void. Aware of India's intention to get the 'Instrument of Accession' rubber-stamped by the puppet assembly, the Security Council passed two resolutions, Security Council's Resolution No 9 of March 30, 1951, and confirmatory Resolution No 122 of March 24, 1957, to forestall the 'foreseeable accession'. It is eerie to note that the 'Instrument of Accession' is not registered with the United Nations. India took the Kashmir issue to the UN in 1948 under article 35 of Chapter VI which outlines the means for a peaceful settlement of disputes on Jammu and Kashmir State, not under Chapter VII dubbing Pakistan as 'aggressor'. India knew at heart that she herself was an aggressor.
In his books, based on Nehru's declassified papers, speeches and correspondence, Avtar Singh Bhasin debunked Nehru's perfidious failure to hold a plebiscite. In Chapter 5 titled Kashmir, India's Constitution and Nehru's Vacillation (pages 51-64) of his book India and Pakistan: Neighbours at Odd he makes a startling revelation. Nehru discarded Maharajah's and Kashmir assembly's 'accession'; in a letter dated October 31, 1947, addressed to the disputed state's prime minister, he shrugged off 'accession'. He said in the letter, 'after consideration of the problem, we are inclined to think that it [plebiscite] should be held under United Nations' auspices' (p. 28 ibid..). He reiterated in New Delhi on November 3, 1951, that 'we have made it perfectly clear before the Security Council that the Kashmir Constituent Assembly does not [insofar] as we are concerned come in the way of a decision by the Security Council, or the United Nations'(SWJ: Volume 4: page 292, Bhasin p.228). Again, at a press conference on June 11, 1951, he was asked if the proposed the constituent assembly of Kashmir 'decides in favourof acceding to Pakistan, what will be the position?' he reiterated, 'We have made it perfectly clear that the Constituent Assembly of Kashmir was not meant to decide finally any such question, and it is not in the way of any decision which may ultimately flow from the Security Council proceedings'. He re-emphasised his view once again at a press conference in New Delhi on November 3, 1951. He said 'we have made it perfectly clear before the Security Council that the Kashmir Constituent Assembly does not [insofar as] we are concerned come in the way of a decision by the Security Council or the United Nations'. Bhasin points out, 'at a press conference on July 24, 1952, when asked what the necessity of plebiscite was now that he had got [accession by] the Constituent Assembly, he replied "Maybe theoretically you may be right. But we have given them assurance and we stand by it. Bhasin points out Nehru made a 'tactical error', one 'of committing himself to the UN'.Accession documents are un-registered with the UN.
Concluding remarks
India's prime minister Modi cartographically annexed the disputed state, spurning the UN resolutions and the Simla Accord. Let India know that a state that flouts international treaties is a rogue state: pacta sunt servanda, treaties are to be observed and are binding on parties. Mushtaqur Rehman elaborated why Kashmir is the most dangerous place in the world (Divided Kashmir: Old Problems, New Opportunities for India, Pakistan and the Kashmiri People, 1996, pp. 162-163).No talks, no mediation. That is an open invitation to war, perhaps a nuclear Armageddon.
Bangladesh violence exposes veneer of Indo-Bangladesh bonhomie
Protests in Chittagong, Comilla and elsewhere left 10 dead, besides loss of property. The protests were sparked over an allegation of desecration of the Holy Quran in a temple. The Holy Quran was found resting on the thigh of a Hanuman statue in a Durga Puja pandal near a pond in Comilla called Nanua Dighi. A raft of issues from water disputes to religious tension mask mistrust in the relationship. Let us look at some of them. Broken promises indicate that India looks to its own interest.
CAA/NRC
India's Citizenship Act and the national Register of Citizenship does not confer citizenship on the Bengali immigrants at par with non-muslim refugees. In one of his speeches, India's minister Amit Shah even called Bangladesh immigrants "termites". The BJP leaders quote from Sheikh Mujibur Rehman's book to say that Mujib, as an East Pakistani national, wanted to annex Assam into East Pakistan (Bangladesh). Bharatiya Janata Party MLA from Telangana T. Raja Singh Lodh demanded `Illegal Bangladeshi settlers and Rohingya should be shot if they do not return to their countries like gentlemen'. He made the statement in the context of the Supreme Court-monitored exercise to identify genuine Indian nationals living in Assam. A legislator from Goshamahal in Hyderabad, in similar vein, roared in a video message on a social networking site: "If these people, illegal Bangladeshis and Rohingya, don't go back with 'sharafat' (like gentlemen) then there is a need to talk to them in their own language. They should be shot. Only then India will be safe. Such illegal settlers were "shot and driven out" from some other countries.
YS Chowdary of the Telugu Desam Party Said illegal immigrants from Bangladesh had settled in Assam as part of a "conspiracy to destroy India". It is the responsibility of the government to send them back to Bangladesh, he added.
"Shoot on sight"
Indian Border Security force has orders to "shoot on sight" if any Bangladeshi citizen living near the 4,096 kilometer (2,545 mile)alluvial/shifting border, happens to cross over. Regarding border killings, Brad Adams, Executive Director of the Asia Department of Human Right Watch state that, "Routinely shooting poor, unarmed villagers is not how the world's largest democracy should behave" (Adams, Brad "India's shoot-to-kill policy on the Bangladesh border" The Guardian. London). According to a report published by Human rights organisations, around 1,000 Bangladeshi civilians have been killed by Indian Border Security Force (BSF) in a period of 10 years (from 2001 to 2010). The report also states that Indian paramilitary forces routinely threaten, abuse arbitrarily detain and torture local Bangladeshi civilians living along the border and Bangladeshi border guards usually don't help the Bangladeshi civilians. Odhikar, a Bangladesh-based human right organization, allege that acts of rape and looting have also been perpetrated by BSF at the border areas.
Bangladesh Border Guards hate the BSF so much that a soldier, accompanying his commander for a flag meeting with DG was shot dead.
Onion export banned
India suddenly stopped exporting onions to Bangladesh. While addressing India-Bangladesh Business Forum, in Delhi, Bangladesh PM Sheikh Hasina expressed grief on the onion crisis in her country. She taunted that she asked her cook not to use onions in her food. Hasina said, 'We are facing crisis on the onion issue. I don't know why you have banned onion export. Maine cook ko bol diya ab se khana mein pyaaz bandh kardo." Indian Government had banned export of Onions on September 29 (Times of India ).
India is the biggest supplier of onions to Bangladesh, which buys a yearly average of more than 350,000 tons. India abruptly slapped a ban on onion exports to Bangladesh. Following the export ban, onion prices in Bangladesh jumped by more than 50 per cent, prompting the government to procure supplies from elsewhere.
Vaccine export contract cancelled
India backed out of its agreement (December) with Bangladesh to supply 30 million doses of AstraZeneca vaccine, developed by Oxford University in cooperation with the Pune-based Serum Institute of India. The Institute announced that India had barred Serum from selling doses on the private market until everyone in India had received the vaccine.
Later, Salman F. Rahman, a Cabinet minister and co-founder of the Beximco Group, a Bangladeshi conglomerate, took over the responsibility to distribute three million doses of the AstraZeneca vaccine in Bangladesh.
Concluding remarks
The ruling Awami League itself is mired in charges of corruption and nepotism. Its army chief also is being besmeared. It cracked down hard on its opponents with the army chief's help. The persecution of Muslims in India and laws like the citizenship Amendment Act and the National Register of Citizenship turned Bangladesh into a simmering cauldron of resentment.Demand for expelling all Bangladeshis from various Indian states is gaining momentum. The onslaught against Bangladeshi Muslims in India is part of Hindutva (perverted Hindu nationalism) frenzy to harass Muslim community.
Bangladesh is tight-rope balancing China and India. Many cabinet ministers think that Bangladesh's future lies with stronger rapport with China. During her visit to China, Bangladesh's Prime Minister discussed a broad spectrum of issues and signed several memorandum of understanding. They cover the power sector, riverine matters including Brahmaputra River, commercial loans and formation of various working groups. Bangladesh has also accepted the Belt and Road Initiative.
Bangladesh has contracted Chinese in a proposed $300 million project downstream of Teesta River. Turkey also is improving relations with BD.
Changing complexion of "militancy" in the occupied Kashmir
Two teachers, Supinder Kaur and Deepak Chand, were shot dead in Srinagar on October7, 2021.The Resistance front owned the killing. The name implies that this organisation like the Jammu and Kashmir Liberation front does not have religious moorings. The front explained that "they were killed because they harassed and warned the parents with dire consequences if the students did not attend the school function on August 15 (India's Independence Day).
In a tweet, the Inspector general of Kashmir police disclosed that 28 civilians had been killed din the valley during 2021". Five persons belonged to local Hindu and Sikh communities. . Two persons were non-Hindu labourers (pic.twitter.com/j5R2MVWrT3).
Each killing follows massive crackdowns, cordons and searches, and rounding up of innocent people as suspects mostly members of Jammat-e-Islami now banned, and Hurriyat members.
Who the Resistance Front is?
Very little is known about the Front. The Resistance Front publicly emerged in the aftermath of August 5, 2019, when the Central government stripped Jammu and Kashmir of autonomy under Article 370 and split the state into two Union Territories. The Article 15-A also was abrogated. This article guaranteed special protections to Kashmiri people defined as "permanent residents" of Jammu and Kashmir.
The Front came into limelight when it owned a grenade attack in October 2019. Eight civilians on Srinagar's busy Hari Singh High Street were injured in the attack. The Front is shy of social posts. But, it did announce its debut on the chat platform, Telegram.
India attributes the April intense gunfight between with security forces in the Keran sector (Kupwara district) to this Front. It left five personnel of the army's elite Special Forces dead.
Another encounter has continued for five days until October 19 in Mendhar sector. India admits having lost several soldiers, including a junior commissioned officer, in the fight The Indian forces dared not enter into the forest. They were content to use heavy guns from the outside. The Indian forces' initial impression was that the front uses only pistols and improvised explosives. That has been proved wrong.
To disguise their ignorance about the Front, the forces say, 'These acts are committed by newly recruited terrorists or those who are about to join terrorist ranks'.
IGP Kashmir Vijay Kumar says, 'A total of 28 civilians have been killed by terrorists in 2021. Out of 28, five persons belong to local Hindu and Sikh communities and two persons are non-local Hindu labourers.'
India shaken
The non local Kashmiri migrants have no faith in police protection. They are returning to their home towns. The remaining persons are being shifted to army camps.
India's home minister has planned a visit to Srinagar to familiarize himself with the situation. Indian prime minister Modi is being blamed at home and abroad for emergence of the Resistance Front. The critics point out that Kashmiriat had been the crucible of several civilizations. But India's reign of terror compelled the native Kashmiri to become xenophobic.
Modi ventilated his ire at rights criticism in his speech before the National Human rights Commission.
He stressed that welfare measures like providing electric connection, alleviating poverty were more important than human rights.
The NHRC is a statutory body that was constituted on October 12, 1993, under the Protection of Human Rights Act. It takes cognisance of human rights violations, conducts enquiries and recommends compensation to victims from public authorities besides other remedial and legal measures against the erring public servants. However its present chairman is believed to be BJP stooge.
Kashmir, a Guantanamo Bay
Even Mehbooba Mufti, a former BJP ally, has been compelled to call Kashmir a Guantanamo Bay prison. She called for lifting ban on Jammu and Kashmir Liberation Front, Jama'at-e-Islami, withdrawal of `sedition' or `terrorism' cases against Kashmiri leaders or ordinary folk. Her voice proved to be a voice in the wilderness. What else could Mehbooba call Kashmir _ `Kashmiris feel that they are literally imprisoned in a cage from which almost all exit routes are barred save one, to India, which is also not without peril. Kashmiris are distrusted and treated poorly in many parts of India, whether as students or as traders' (A.G. Noorani, Kashmir, a prison, Dawn January 12, 2019). Trade across the Line of Control has been stopped and `terrorism' charges slapped on some traders. Even the tyrannical Dogras and their British overlords facilitated Kashmir trade with Central Asian and other states. Kashmiri markets used to be flooded with foreign traders and their merchandise _books, shawls, gold tillas, Russian textiles, Kokandi silk, Bukharan rumals (handkerchiefs) and coral. Trade from British India would flow through Kulu via the Chang Chenmo route to Yarkand, bypassing the maharaja's customs officials in Leh. In 1870, Maharaja Ranbir Singh signed a special treaty in Sialkot with Viceroy Lord Mayo to accept this route as a 'free highway', later known as Treaty Route. Central Asians intending to perform hajj used to travel through this route to Karachi or Bombay sea-ports to board ships. To facilitate pilgrims, highway provided rest houses, and supply depots jointly supervised by British and Kashmir officials. Now, even the Kashmir Highway stands closed to civilian traffic during military-convoy movement.. A minor, violating road closure, was brutally crushed by an Indian army vehicle."
Mehbooba revealed her government was dismissed for expressing ennui at central-government atrocities, not returning dead bodies of `encounter' victims and burning them, not allowing funeral prayers, demanding talks with Pakistan, registering an FIR against an army officer, resisting change in Kashmir's special status, and so on (Indian Express dated April 18. 2019). A cursory look at Kashmir press is horrifying _ Sedition cases were slapped on three Aligarh- university Kashmiri students for trying to hold prayers for Hizb militant Wani, Kashmiri students and traders at Wagah border are forced to chant anti-Pakistan slogans and post them to face book. Kashmir students and traders were attacked or looted throughout India. About 700 students, including girls, fled to Valley. Even holders of PM Modi's merit-based competitive scholarships had to rush back to Valley for safety. Kashmiri journalists in Indian states were roughed up, mercilessly beaten, and told to go back Meghalaya governor officially directed to boycott everything Kashmiri. Some Kashmiris petitioned Supreme Court to intervene. In its order, the Supreme Court directed 10 states and various institutions to take remedial steps, but in vain.
Fake encounters
People have lost trust In India's claims of success in "encounters", mostly fake. In July last year, security forces in Kashmir claimed to have killed three "unidentified hardcore terrorists" in a gunfight in Amshipora village of Kashmir's Shopian district. They had last made phone calls to their families on July 17, 2020, a day before the purported gunfight had taken place.
An army inquiry and a police probe into the encounter established that the three suspected militants killed in Amshipora were shot dead in a fake encounter.
Indian army stages such encounters to earn reward of Rs. 20 lac per encounter. A year has gone by but the captain accused of masterminding and executing the fake Amshipora encounter is still unpunished. He abducted three labourers from their homes and shot them dead as "terrorists". Those killed in Shopian in July 2020 were Mohammed Ibrar of Tarkasi village, Imtiyaz Ahmad of Dharsakri village, and Ibrar Ahmad.
Concluding remark
It is obvious that it is not all hunky dory in Kashmir as India claims. The changed dimension of "militancy" is an incurable headache for the Modi's government.