'HowdyModi' event makes India's Soft-Power credibility at stake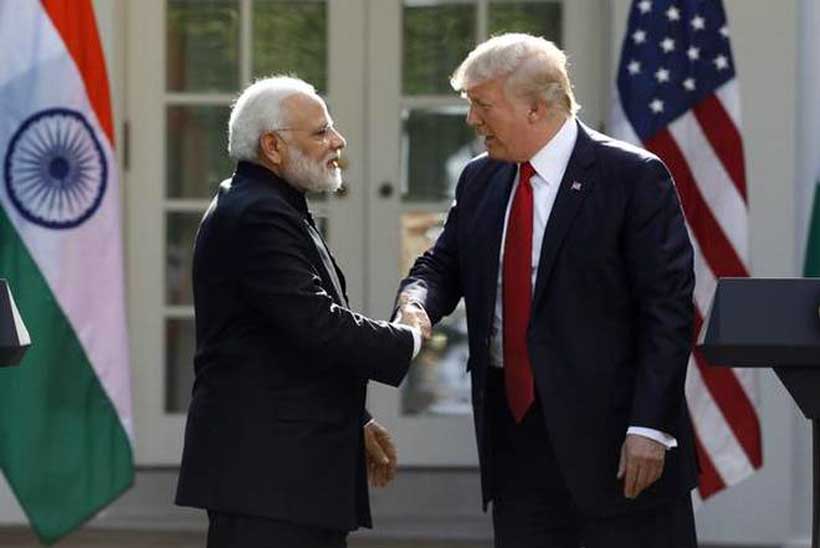 The BJP led NDA government thinks that they are cleverly playing politics by diverting the people's attention into sensitive issues rather than important matters of the country. At present the Indian economy is in bad shape hurting everyone. The finance minister also acknowledge that they perceived the negative sign in the economy before the general elections. However, the BJP pushed the voters to sink in the issue of the terrorist attack on the CRPF and the following events. It is a setback to our youth that during the election campaign none of the BJP leaders talked about India's economy and at the same time the youth of the country's mood also penetrated to sensitive matters but not about India's declining economic growth. The BJP captured the second innings by speaking lies after lies but can't contain the truth of the economy which is exposed now.
Hence, the ruling elite use the government machinery like the CBI, ED to suppress the opposition voice by creating the atmosphere to put them in jail. Moreover, the BJP is searching for new events to hide the negative side of the government by attracting the people with some magic. The magician is understandably Prime Minister Narendra Modi.
The recent new event was the 'Howdy Modi' show at Houston, the US. Why does Modi acts like a new campaign manager to President Donald Trump? We don't have the correct information when did he get this new position? I think now he left the NDA's job as the campaign manager. Modi's new position have greater implications on India's non-interference on another country's elections. The prime minister is doing all the unnecessary jobs except the prime minister's duty.
The Indian prime minister's chair is inactive since the 2014 general elections. The Indian economy is alive but in ICU. If the finance minister believes that only the stimulus package will wake up the Indian economy, it indicates that she is trying to find the road which leads to nowhere. Ventilator only helps the patient to be artificially alive. However, perceiving the disease and the reason for that will help the physician to give the right medicine. This process will help the patient to get healed. The finance minister does not know what she is doing and the real issue hurting the economy. That was the reason she is mentioning 'Ola' and 'Uber' for the declining of the automobile sector.
At this crucial time the 'Pradhan Sevak', what Modi described about his prime minister position again had taken a world tour. Well, participating in the UNGA meeting is imperative. But what makes him to attend the 'Howdy Modi' event? What does India has gained from this? Has the outstanding trade divergence between India and the US sorted out? Has Modi so far said any word about the issues related to H1B visa which matters to Indians?
Modi's ill strategic policies now gave a space for the Pakistan prime minister to cash up the Kashmir issue in the international stage. His repeated attempts now push the Kashmir issue to be taken for discussion in the US Foreign Affairs subcommittee. Could his appearance with Trump in the 'Howdy Modi' event stop this? Absolutely no.
Throwing his responsibility and campaign for another country's president would have greater implications on New Delhi's relations with Washington, if a democratic candidate win the U.S. presidential elections. Already the Democratic president candidate hopeful Mr,Sen. Bernie Sanders highlighted about his concern on Kashmir issue particularly New Delhi's recent detention of Kashmir political party leaders. India has the history of not interfering in another country's domestic affairs. Does the prime minister will accept if the Bangladesh prime minister will campaign for the West Bengal chief minister? If it happens, would not the BJP make a foul cry?
It is utter shame that some leaders from the ruling elite and from the opposition side without knowing India's foreign policy history blindly air their view that 'Howdy Modi' event was the great moment of India's soft-power diplomacy. During 1950s and 60s when India's capacity on military or economy was not accredited the first prime minister of our country had proved that a pluralist India has naturally have all the tools as a soft-power. Further, he articulated 60 years back in a better way in the international arena. Hence, there is no demand to prove India's soft-power capability.
After India detonated nuclear test in 1974 and 1998 along with India's growth trajectory demonstrated India's hard-power capabilities. It would be good at least the present government should not spoil the image of India's greater leverage as a multi-cultural society which is giving credibility for our soft-power source. The BJPs friends unleashing violence against minority, lynching, cruelty on women and children which is shaking the idea of India. If the idea of India get disturbed then perceptibly it has serious stakes on India's soft-power.
What is required at the moment? Since the ill thought policy of demonetization and hastily implemented GST without a rational approach completely wiped out the small scale industry. As former Prime Minister Dr Manmohan described the impacts will be spread for the next couple of years in the economy. Now it is true that the GDP growth has declined to 5 percent and the economic indicators are showing negative sign on all important sectors of the economy. Along with increase in unemployment, Kashmir issue, oppressing the opposition voice, decline in agricultural production and automobile industry indicates that the economy is in bad shape and directly affecting the youth of this country. Seeing these catastrophic moment the senior BJP MP Dr Subramanian Swamy lambasted on Modi, "This government has no economic policy".
While the house is in disorder the leader of the house has the moral responsibility to keep the house in order. Since 1991 the new industrial policy was announced by the Congress Government, India's growth story had increased our space in global politics. Strong economy will give source to have a strong military. So let the 'Pradhan Sevak'take some holidays from his international tour to peacefully seated in his chair to listen to the stakeholders of the economy. It is also disappointed that the BJP did not have an economist from their training camp to take care of India's finance. Even the BJP's supporter economists like Prof Arvind Pangariya, Arvind Subramanian and the RBI Governor Urjit Patel have run away from Modi's administration during the midway of their tenure. This proves that the BJP leaders don't have any economic wisdom. They can capture power, do scientific corruption and rule the country in undemocratic way but not by human touch.
What should be the motive of our prime minister's visit to the US? The prime motive should be our diplomacy effectively demonstrated to makes the US policy to accept India's interest. However, keeping this important assignment set aside to give focus only to speak in NRIs events would not give any benefits to India's interest in the US soil. Further, this kinds of provocative events would give an opportunity or uncertainty about India in the Democratic Party camp.
As I indicated earlier the independent India naturally got all the parameters to be a strong soft-power. It is our strength. Any prime minister can now easily articulate it. Now who could care about soft-power capability of us while India's hard-power resource 'the economy' going on a difficult path? A responsible prime minister will work to bring back the economy on the growth track. Better the prime minister should avoid these kinds of controversial occasions on the international stage which is not going to give any strategic advantage to India's interest. Especially the 'Howdy Modi' event makes India's Soft-Power credibility at stake. The people of this country are desperately expecting the prime minister and his team to rescue the economy by suitable policy measures not his empty words and dummy dances.
Emerging Muslim Blocs and Pakistan's Foreign Policy Dilemma
Over the years, Arab nations like Saudi Arabia and the United Arab Emirates had established substantial influence over the Muslim world, and were essentially 'leading' the Muslim world through the genesis of the Organization of Islamic Cooperation (OIC). Through the OIC, resolution of conflicts penetrating towards Muslim minorities in states like the Philippines were directed. In addition, financial aid was provided to developing Muslim countries like Pakistan. Nevertheless, in the contemporary notion, the Arab states heading the OIC have diverted their priorities to complement their political and economic interests; which can be attained through close alliances and diplomatic ties with USA, Israel and India. Consequently, a new bloc of non-Arab states, namely: Turkey, Iran and Malaysia have emerged to fill the vacuum, because they collectively share concerns over the foreign policy of the Saudi Arabia and UAE led Muslim bloc. Where, they lack involvement in resolving standing conflicts that impact the stability of Muslim countries, such as the Kashmir conflict between Pakistan and India and the Israel-Palestine conflict. Hence, the new Muslim bloc aims to bring about a renaissance for unity and prosperity in the Muslim world, which is deteriorating due to the Saudi and UAE led bloc.
In fact, the UAE has acknowledged Israel as a legitimate state whilst establishing full diplomatic ties, and Saudi Arabia, Oman and Bahrain are assumed to follow its footsteps in a matter of time. UAE is changing the dynamics of its non -renewable oil based economy, since oil will eventually dissipate. Hence, it is now investing in technological developments, such as the Masdar sustainable city project in Abu Dhabi. Since Israel is a technological hub, this decision was based on economic interests. In addition, the billion dollar deal between Iran and China for the development of Chabahar port poses a threat to the security of these Arab states. Meaning, establishing closer ties with the West through recognition of Israel was an attempt to stabilize the potential security threat. As, UAE will gain access to news weapons, such as: F-35 stealth fighters and advanced drones. Along these lines, Saudi Arabia and the UAE no longer carry ambitions of leading and protecting the Muslim world; instead, due to the changing economic and security dynamics of the region, they preferred national interests over the interests of the Muslim states.
Being home to the second largest Muslim population and the only nuclear power in the Muslim world, both blocs carry the aim of integrating Pakistan. However, Pakistan may find itself in the midst of a dilemma. As, one bloc serves its ideological purpose, whilst the other bloc carries numerous economic incentives. On one end, the Saudi and UAE led bloc offers economic allurement, such as: loans, deferred oil payment and job opportunities to millions of unemployed Pakistanis. Nevertheless, not calling an OIC meeting for the Kashmir cause and recognizing the state of Israel challenges the ideological existence of Pakistan. Since, Pakistan regards the annexation of Kashmir as illegal, and condemns India for the human rights violations in that region. Furthermore, according to Quaid's vision, Israel cannot be accepted as a legitimate state unless Palestinians are provided with an equal opportunity for the creation of their own state. As a result, lack of action in the Kashmir and Palestinian genocide paves as obstacle in Pakistan adapting the Saudi and UAE led bloc. On the contrary, the Turkey led bloc has openly sided with Pakistan on its stance on the human rights violations occurring in Kashmir. In addition, they also raise their voice against Israel's war crimes. Furthermore, Iran- a state in the emerging Turkey led block- is capable of supplying Pakistan with large amounts of power and energy. This can benefit the industrial growth of Pakistan, whilst improving the economic conditions of Pakistan as well. Henceforth, Pakistan has a like-minded foreign policy ideology with Turkey, Malaysia and Iran, and Iran can potentially provide economic incentives through power and energy supplies as well. Nevertheless, the benchmark of economic inducement provided via the Saudi and UAE led block is high, and can outweigh the Turkey led block.
Despite Pakistan's attempt to form an appropriate balance between these blocs, the strategic and ideological interests of Pakistan over the region of Kashmir led to the apparent notion of Pakistan siding with the Turkey led bloc. In a statement by Pakistan's Foreign Minister Shah Mehmood Qureshi, avoiding an OIC meeting in accordance with the Kashmir conflict presumed the fact that the Saudi and UAE led bloc have kept their mutual business interests with India over the occurrence of human rights violations in Kashmir. Consequently, out of circumstance Pakistan is compelled to bring forward a meeting with states sharing Pakistan's stance on the Kashmir cause (i.e. Turkey, Malaysia and Iran). This was a major shift in Pakistan's foreign policy, because Pakistan has generation after generation viewed Saudi Arabia as the leader of the Muslim Ummah. In fact, Pakistan fought several proxy wars for Riyadh, despite the notion that it left Pakistan economically vulnerable. Nevertheless, Saudi's lack of commitment towards Pakistan's interests, compelled Pakistan to divert its foreign policy. Not surprisingly, as a response Saudi Arabia withdrew the deferred payment of oil and asked for the immediate return of US$1 billion. As a result, Pakistan's chief of Army Staff had to make an immediate visit to Saudi Arabia, in order to stabilize the rising tensions. This entailed that Pakistan could not bear the economic burden of impaired relations.
Thus, despite the fact that Pakistan attempted to change the direction of its foreign policy to suit its ideological interests, it was taken over by the storm of economic dependence. Pakistan lacks the financial stability to tarnish their relations with the Saudi and UAE led bloc and shifting towards the Turkey led bloc. As, that could mean the return of millions of employees and the immediate payment of loans, which the government of Pakistan cannot afford. Implying how Pakistan is incapable of changing its foreign policy on its own, and is influenced by external dynamics instead. Henceforth, a stable economy can enable Pakistan to exercise a foreign policy based on its ideological purpose.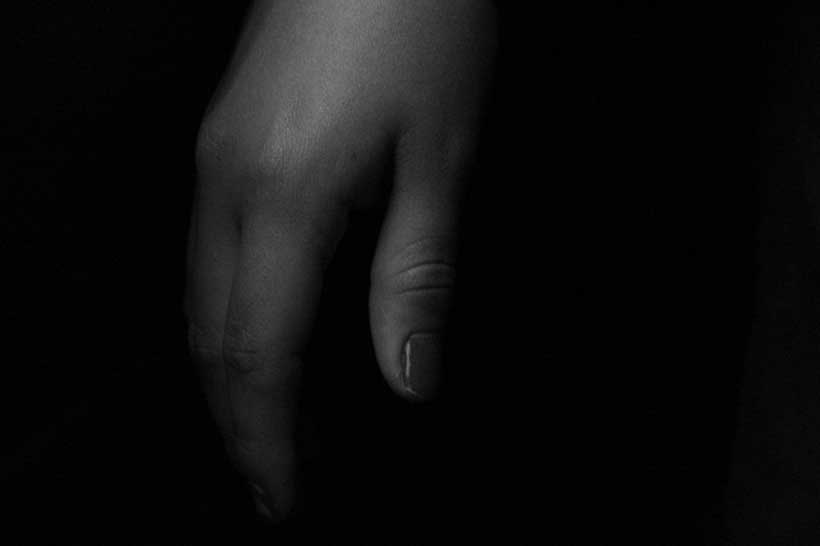 A country where justice is served to affluent people only, however the poverty stricken suffer. Where justice and law are limited to papers and bills only, nonetheless scarcely any execution is observed. Is Pakistan independent from the shackles of injustice and corruption or is it still in slavery of two laws?No justice is a threat to justice itself, that's why we demand justice for justice. As Martin Luther king once said, "Without justice there can be no peace. He who passively accepts evil is as much involved in it as he who helps to perpetrate it."
In June 2017 Sergeant Haji Attaullah at Quetta's GPO Chowk was struck by a vehicle which belonged to Majeed Achakzai (Ex MPA of Pakhtoonkhwa Milli Awami Party.)The traffic police officer had been seriously wounded in the accident and was taken to Civil Hospital Quetta where he succumbed to his injuries. In spite of a clear video evidence, on 4th September 2020, the model court in Quetta acquitted former (MPA) in the traffic sergeant murder case due to lack of evidence. The family of a traffic sergeant who was run over and killed has refuted reports of reaching compromise with him. The deceased's brother said they have decided to challenge the acquittal of Achakzai in the Balochistan High Court (BHC). "Neither have we reached any compromise with Majeed Achakzai nor have received any blood money," he clarified. According to a private news channel, the deceased's brother said the CCTV footage of the incident is clear evidence of how the cop was killed. Besides, he lamented that the authorities have not fulfilled the promise of giving a job to the deceased's son in the police department yet. Regrettably, this is not the only incident in which law was used to benefit the rich and the poor was left in despair. In fact, law should be used to serve justice to the lawful and punish the unlawful, however this isn't the case in Pakistan.
Rape is also one of the heinous crimes in which the victims are hardly served justice. Once the rape is done, the victim is meant to suffer throughout the life. The suffering is in the form of mental trauma, lack of self-confidence and one of the heart wrenching fact that such families have to suffer social isolation. In the first 60 days of 2020, as many as 73 incidents of rape have been reported, including 5 gang-rape cases. Thus, sexual assault and abuse cases in Pakistan have not decreased. A periodical report titled "Tracking Crimes against People – A Numeric Tale of Human (In) Security" released by human rights group Sustainable Social Development Organization (SSDO) revealed a 200 per cent increase in cases of rape against women and children in the past three months. Minors are mostly targeted by pedophiles in playgrounds, streets, markets, shops in congested localities, and also schools and madrassas. According to the official data since January 2018 no one was convicted in 141 child rape cases reported in Lahore so far. In addition to these,3 rape cases were reported in just 24 hours including the motorway incident, rape of 12-year-old in Gujranwala and a rape of women cyclist in the capital of Pakistan (Islamabad.) Most criminals escape conviction because of poor investigation by police and flawed persecution. These stats are not just alarming, but they are awful and it clearly spreads this message that children and women aren't safe.
Rape incidents have increased at a much higher rate, despite the introduction of Pakistan's first national child abuse law in March. The Zainab Alert, Response and Recovery Bill, passed in March, introduced a life imprisonment penalty for those found guilty of child abuse, as well as a dedicated helpline and agency. The country's first national child abuse legislation also requires police to register a case of abuse within two hours of a child being reported missing. Law enforcement officers must also complete their investigations into individual cases within three months. Recently, the rape and murder of a 5-year-old girl named Marwah in Karachi, Pakistan, has sparked an outpouring of tributes on social media, with many using the #JusticeForMarwah hashtag to demand better protection for minors. According to local media, Marwah was kidnapped after attempting to buy biscuits at a local shop on Friday. Her body was found in a garbage heap two days later, and a subsequent autopsy report revealed she had been sexually assaulted, hit in the head, and set alight.
A few days earlier, Zain Qureshi, a mere 12-year-old boy, was raped in Multan on August 31. Three unknown men allegedly cajoled the boy into accompanying them to the market where they viciously planned to rape him. Various accounts allegedly state that Zain was raped by one of these men, but his resistance to the second attempt got him shot in the bottom. Zain was rushed to Nishtar Hospital where he underwent a five-hour surgical operation and, thankfully, survived! It has also been reportedly pronounced that two men involved in the Zain Qureshi rape case have been taken into custody, whereas one is still on the run. The most recent rape incident which has sent a clear message to the daughters of Pakistan that they are not safe because predators are roaming around freely. A woman was raped in front of her children by two unidentified men on the motorway early Wednesday. The men fled after the rape and stole her cash and jewelry worth Rs100,000. She was driving to Gujranwala with her children when she ran out of fuel near Lahore's Gujjarpura. The woman was sitting in her vehicle when two men walked towards her car, broke her window, and made her park on the roadside. They then took her and the children to a nearby forest and raped her. The police said the woman's initial medical examination confirmed that she had been raped. A case has been registered.
Even though, the fact is that rape is a serious crime punishable by death, yet frequency of rape incidents is persisting in Pakistan due to dysfunctional mechanism of law enforcement. The judicial system and police infrastructure, due to complicated legal requirements, have not been playing the expected role and have not produced fruitful results to control this vicious crime. As a result, the perpetrators have been damaging innocent lives, tarnishing their social status and ruining their honor in the society without any fear of punishment. According to (HRCP), an incident of rape occurs every two hours and an innocent victim is gang-raped every four to eight days. The reports are serious blot on the Islamic society of Pakistan. Its high time for the authorities to consider rape a serious issue and take immediate measures for ending such crimes.
The China Pakistan Economic Corridor: Justifications and Refutations
This commentary discusses about the China Pakistan Economic Corridor (CPEC) where Chinese and Pakistani perspectives on CPEC have been highlighted along with India's strong refutation of those perspectives or justifications. The commentary mentions that while both China and Pakistan have underlined the economic-developmental aspects of CPEC, there could be an interesting case for empathising with India's argument that CPEC has unmistakable strategic-security aspects that has certain consequences for India's national interests which need to be seen.
Introduction
The China Pakistan Economic Corridor is an initiative under China's Belt and Road initiative which aims at providing connectivity, infrastructure, and promotion of people to people exchanges. The BRI has been seen as a tool for promoting the Chinese Dream, which had a purpose of promoting free trade, economic cooperation,mutual benefitin member countries. China through the BRI, is trying to ensure regional stability through economic growth eventually trying to make its presence felt in the region.
This has been seen as a project which could ensure job opportunities, inclusivity and also a connectivity to the People's Republic of China.The complete distance of this project is 3218 km. China is investing USD $64 billion in this project.[i]CPEC is useful for Pakistan, where many rail projects, power plants and special economic zones have been promised by China therefore making it attractive to foreign investments.
As part of this initiative, $11 billion was initially invested on transport infrastructure and a fibre optics link from Kashgar in Xinjiang to Gwadar in Balochistanis being established plus $ 33 billion was to be spent on power plants supplying solar, coal as well as wind energy.[ii] Also, ten Special Economic Zones have also been included in this project where they are being constructed in Mirpur, Muqpandass both situated in PoK.
China needs another base after Djibouti, where Gwadar has potential due to its strategic geographical location. This could provide an easier alternative to the Malacca Strait , which could be seen as a strategic chokepoint where two thirds of global oil trade passes through and Gwadar is a strategic point for China to exert itself in the Indian Ocean.
CPEC could be seen as an opportunity with respect to Pakistan's high debts, weakening economy, state instability. It could prove beneficial even for Balochistan which is prone to many separatist movements plus also including it for development since it is left out from the rest of the region. Here, this article discusses about the Pakistani views on CPEC and how does it benefit Pakistan with respect to territorial disputes such as Kashmir and Balochistan. Will this project be useful at a time bad reputation which Pakistan has with respect to terrorism?
Rationale Of CPEC From Pakistan and China's Points Of View
This initiative is not the first time Pakistan has approached China for any assistance. A common threat brings countries together in order to tackle a rising threat from any power. In Pakistan's perception, it always had historical political and strategic issues with India since independence with respect to the Kashmir problem which has caused a deadlock between India and Pakistan ever since, where the two countries witnessed three wars in1965,1971and 1999.
The CPEC passes through the disputed areas of Mirpur, Gilgit and Baltistan where Pakistan and India are disputing for territorial claims.Immediately after the 1962 India-China war, Pakistan illegally gave away Shaksgam Valley to China as a part of a friendship agreement. Ceding of Shaksgam valley to China in a way led to increased involvement in the India-Pakistan dispute on Kashmir by providing Pakistan defence and economic assistance.
China believed that the Kashmiri people should have right to self -determination and make a wise choice, whether to join India or Pakistan. Slowly, along with improving ties with India, China started keeping a neutral approach on this issue with respect to India's growing economic strength as well as its ties improving with the United States.China perhaps realised that it could not afford to lose out on India even though it has Pakistan's strategic value in mind. However, the advent of CPEC has forced the veneer of formal neutrality to drop off.
CPEC could also be useful in providing vocational training skill development for students staying in the areas which are covered and need such basic facilities. The Chinese government is providing scholarships for the students staying in the areas of GilgitBaltistan, whose fate is still uncertain about which country to join.[iii]
Pakistan's Growing Economic Interdependence on China
Historically, China-Pakistan relationship has been driven by strategic-security considerations. Except for defence trade, basically Chinese arms export to Pakistan, economic aspects of the ties were really weak. However, in last one decade, and particularly with CPEC, their relations have developed significantly. Seeing China as a strategic threat, US is counting on India for security and economic initiatives.
US ever since 2008, is seeing a decline in its economy which leads China having an edge afterwards. The two countries are in the middle of a trade war which has led to GDP growth fall in both the countries therefore impacting manufacturing.Assistance was stopped being given to Pakistan under the Donald Trump regime and reduction in US FDI inflows since 2011have led to estrangement between two countries.
A drift between US and Pakistan is making Pakistan more dependent on China for economic aid. Here,CPEC aims at bringingeconomic development along with cultural and people to people connections are bringing two powers closer. CPEC aims at building inclusivity in the country where radicalism, poverty, unemployment is a key concern. According to Xinhua, 75,000 small jobs have been created in the country along with 100 small and medium enterprises being involved. This project aimed at creating 2.3 million jobs between 2015 and 2030.[iv]
CPEC Projects
The areas around GilgitBaltistan are rich in resources such as uranium, silver plus it also houses the K2 and Nanga Parbat peaks.[v] Important hydropower projects such as dams are coming up in this area through which important rivers such as Jhelum pass some examples of energy projects include the Kohala hydropower project, which produces about 1100 MW of power and the Phandar hydropower station, producing 80 MW of power. Other hydropower plant projects are also being constructed in Bunji, located on Indus river,will provide 7100 MW of power along with the Diamer- Basha dam, whose estimated cost is about US$12-14 billion also has a capacity of providing 4500 megawatt of power.[vi]
Important railway connections are also being put into place under this initiative. The Karachi Peshawar railway line is also coming where the project is expected to be complete by 2022. The railway line covers 1872 km and the maximum operating speed on this railway line could be 160 km/hr. Railway tracks would be upgraded,new signalling systems will be setup and new safety provisions will be provided for passengers.[vii]
The Karakorum highway is one of the highest road infrastructure projects which are coming up, situated at height of 4714 m. This highway starts from HasanAbdal and goes till Kashgar, in Xinjiang Autonomous region, where the distance covered is 1300 km. This highway will cover HasanAbdal, Thakot, Havelian, Raikot, Gilgit and Skardu.[viii] The highway construction was difficult due to high altitude and terrain. Its redevelopment and up gradation is an essential portion in context to this initiative.Other projects include development of an oil refinery and a new airport in Gwadar, also the Multan Sukkur motorwaywhich is under construction is an important part of the Karachi Peshawar motorway covers 392 km and this aims at reducing the distance between Multan and Sukkur by 3 hrs. This project was inaugurated in November,2019.[ix]
These projects as a part of the CPEC would provide easy connectivity between two countries and also be useful in the infrastructure development in Pakistan. The initiative could be useful for Pakistan's power supply and economic growth.
India's Refutation
Indian hegemony, in Pakistan's perception, can be seen as a common problem for both China and Pakistan, as it is said that a common threat, a common goal or interest could lead to countries getting together and forming a balance against a threat from a rising power that could coerce weaker countries in the near future. This is the case with CPEC being seen as a tool to counter India's rise and influence on the Kashmir issue.
This project has been based on geopolitical considerations rather than strategic interests since Gwadar is prone to many pro-independence movements and Kashgar being a question due to Uighurs issue which the Human Rights Watch is questioning with respect to human rights violations, radicalism plus also the Kashmir issue. Incidentally, ever since Article 370 was abolished in August 2019, China feels that by including the Aksai Chin under Indian domain could be a contentious issue, which China took over in 1962. The same also went for Gilgit and Baltistan where the CPEC flows. According to a press statement China is in view about India posing a challenge to its territorial sovereignty and interests.[x] That's why efforts are being made to speed up this project keeping India under check with respect to its claim on Kashmir.
Thus, there are genuine case of India reading strategic implications for itself. As per press statements of MEA, India had shown reservations with respect to joining BRI where many reasons were stated. Some of them included environmental protection and project costs. India prioritises its sovereignty and territorial integrity at the first place.[xi] Another statement states that connectivity is based on important factors which include rule of law, transparency.[xii]
Finally, one would point out that it is not only India that has raised concerns about CPEC. Countries such as US are also flagging concerns about Chinese influence in Pakistan with respect to any infrastructure or other projects since these initiatives are being seen as a tool being used by China in order to bring smaller countries into a debt trap.[xiii]
In case this project is implemented at a rapid pace, then the two all -weather partners can tackle secessionist movements taking place in Balochistan. Due to this about 10,000 troops have been deployed throughout the corridor since Chinese firms are slowly getting wary about these movements which they feel are against the national interests of both countries, creating further divide in the near future.
CPEC can only move at a proper pace for Pakistan if there is a stable administrative body and organising proper methods to tackle terrorism and also by putting India on loop while organising these projects instead of using force or coercion. Negotiations will play an important role with respect to achieving national interests. Putting projects on disputed territory could be seen as route to war instead of negotiating and proper demarcation of boundaries.
Economic development has played an essential role with respect to countries indirectly taking over territories from competitors instead of using coercive measures directly which will lead to further war mongering. Economic development has been seen as a tool of soft power, where through giving employment, loans and infrastructure strong countries set preferences of smaller countries. For India, these projects are seen as a power game where two countries are trying to counter the fast growing economy by using economic development in the areas which are disputed with respect to territorial claims. Actually economic infrastructure is not meant for catering to economic interests but for fulfilling geopolitical interests! Therefore, Pakistan will benefit from this project.
Criticism
The project has witnessed a lot of doubts whether it is ethnic turmoil, corruption, lack of transparency, improper terrain and an increasing debt which Pakistan has. There has been doubts in the minds of the Baloch , who feel that the Punjabis are the main beneficiaries as far as job opportunities go and there have been many protests in opposition of infrastructure projects because the areas in Balochistanare rich in resources such as natural gas copper and gold, many residents in those areas feel that human development will get impacted.Balochistan is a needy region which has a long lasting demand for drinking water, electricity, roads, proper healthcare and education facilities. 2400 families have been displaced in Balochistan due to these projects, so there could be a chance of rise in Baloch insurgency if the residents in the region are not properly consulted.[xiv]
Conclusion
The CPEC has always been in India's mind because of threat to national sovereignty and strategy. China and Pakistan both have a common threat which leads them to be together. The US is becoming dependant on countries such as India, Japan because there is a slow decline in its role in the global scenario. The US has its own reservations with China whether it's the trade war or South China Sea Dispute so there is a reason for US to be wary of China to contain smaller countries in a debt trap, as suggested by Alice Wells ,in November 2019.[xv]
As far as India goes, it is still particular about joining BRI behind which the CPEC is a major reason when its national interests, security, territorial sovereignty is at stake. China in order to pressurise New Delhi for looking into its national interests is counting on Pakistan for support through this project since connectivity and infrastructure development will prove useful for China to get access to Pakistani soil and at later stages in the name of providing economic development for Pakistan, it could create a sense of dependency on China. Construction of dams, hydropower projects in PoK could in the near future lead to easy divergence in river flows taking place.
India's tension is Pakistan's gain which means that if China objects any move which is in India's interest and China tries to bring Pakistan in whenever there is a common concern with respect to any development in India , whether it's the NSG or the Maulana Masood Azhar issue. Pakistan will always be an all weather ally of China.
Endnotes
---
[i]S. A.Zaidi, "A Road Through Pakistan, and What This Means for India",Strategic Analysis Journal, 43(3), 2019,p. 218.
[ii] Ibid
[iii] Muhammad Khurshid Khan, "Balancing Relations With China and the United States In The Backdrop Of The CPEC" ,The Korean Journals Of Defence Analysis, 30(4), December 2018, pp. 577-590.
[iv]Liu Tian, "How One US Official Got It Wrong on China-Pakistan Economic Cooperation", Xinhua, November 23,2019, at http://www.xinhuanet.com/english/2019-11/23/c_138578254.htm
(Accessed November 27, 2019).
[vi] D Jorgic,"Pakistan Eyes 2018 Start for China-funded Mega Dam Opposed India", Reuters, June 13, 2017, at https://in.reuters.com/article/us-china-silkroad-pakistan-dam/pakistan-eyes-2018-start-for-china-funded-mega-dam-opposed-by-india-idINKBN1941P9 (Accessed November 29,2019).
[vii] "China Pakistan Economic Corridor: Expansion And Reconstruction Of Existing Line ML-1,2019,CPEC Official Website, at http://cpec.gov.pk/project-details/30 (Accessed November 28, 2019).
[viii] "Lisa Heilscher ,Karakorum Highway, Belt and Road Initiative",2018 , https://www.beltroad-initiative.com/karakoram-highway/ (Accessed November 28, 2019).
[ix] Give full name (T. N. S.) Correspondent, "Light Traffic can Use M 5", Dawn, November 5,2019, at
https://www.dawn.com/news/1515372 (Accessed November 28, 2019).
[x]"Foreign Ministry Spokesperson Gen Shuang's Regular Press Conference, Ministry Of Foreign Affairs of the PRC Website, October 31,2019, athttps://www.fmprc.gov.cn/mfa_eng/xwfw_665399/s2510_665401/2511_665403/t1712371.shtml (Accessed November 29,2019).
[xiii] Liu Tian, November 2019
[xiv]ZahidShahab Ahmed, " Impact of the China Pakistan Economic Corridor On Nation Building ", Journal Of Contemporary China, November 5, 2018, pp. 409-413
[xv] Liu Tian , November 2019