Global Uncertainty Continues to Slow Growth in Africa's Economies
Growth in Sub-Saharan Africa remained slow through 2019, hampered by persistent uncertainty in the global economy and the slow pace of domestic reforms, according to the 20th edition of Africa's Pulse, the World Bank's twice-yearly economic update for the region. Overall growth in Sub-Saharan Africa is projected to rise to 2.6 percent in 2019 from 2.5 percent in 2018, which is 0.2 percentage points lower than the April forecast. This edition of Africa's Pulse includes special sections on accelerating poverty reduction and promoting women's empowerment.
"Empowering women will help boost growth. African policy makers face an important choice: business as usual or deliberate steps toward a more inclusive economy," said Hafez Ghanem, World Bank Vice President for Africa. "After several years of slower-than-expected growth, closing the opportunity gap for women by removing barriers to their economic participation is the best way forward."
Global uncertainty is taking a toll on growth well beyond Africa, and real GDP growth is also expected to slow significantly in other emerging and developing regions. The Middle East and North Africa, Latin America and Caribbean, and South Asia regions are expected to see even larger downward revisions in their growth forecasts than in Sub-Saharan Africa for 2019.
Beyond Sub- Saharan Africa's regional averages, the picture is mixed. The recovery in Nigeria, South Africa, and Angola—the region's three largest economies—has remained weak and is weighing on the region's prospects. In Nigeria, growth in the non-oil sector has been sluggish, while in Angola the oil sector remained weak. In South Africa, low investment sentiment is weighing on economic activity.
Excluding Nigeria, South Africa, and Angola, growth in the rest of the subcontinent is expected to remain robust although slower in some countries. The average growth among non-resource-intensive countries is projected to edge down, reflecting the effects of tropical cyclones in Mozambique and Zimbabwe, political uncertainty in Sudan, weaker agricultural exports in Kenya, and fiscal consolidation in Senegal.
In Central African Economic and Monetary Community countries, which are also resource-intensive, activity is expected to expand at a modest pace, supported by rising oil production. Growth among metals exporters is expected to moderate, as mining production slows and metal prices fall.
"Africa's economies are not immune to what is happening in the rest of the world, and this is reflected in the subdued growth rates across the region," said Albert Zeufack, Chief Economist for Africa at the World Bank. "At the same time, evidence clearly links poor governance to poor growth performance, so efficient and transparent institutions should be on the priority list for African policy makers and citizens."
Special Topics: Accelerating Poverty Reduction and Empowering Women
Four in ten Africans, or over 416 million people, lived below $1.90 per day in 2015. Absent significant efforts to create economic opportunities and reduce risk for poor people, extreme poverty will become almost exclusively an African phenomenon by 2030. According to Africa's Pulse, the poverty agenda in Africa should put the poor in control, helping to accelerate the fertility transition, leverage the food system on and off the farm, address risk and conflict, and provide more and better public finance to improve the lives of the most vulnerable. A critical piece will be addressing gender gaps in health, education, empowerment, and jobs.
Sub-Saharan Africa is the only region in the world that can boast that women are more likely to be entrepreneurs than men, and African women contribute to a large share of agricultural labor across the continent. This success is stifled by large and persistent earnings gaps between men and women. Women farmers in Sub-Saharan Africa produce 33 percent less per hectare of land than men do, and female entrepreneurs or business owners earn 34 percent less profits than male business owners.
These earnings gaps are very costly to African people and economies. Africa's Pulse identifies six policy pathways for women's economic empowerment: 1. building women's skills beyond traditional training; 2. alleviating women's financial constraints through innovative solutions that relieve the collateral problem and improve their access to the financial sector; 3. helping women secure their land rights; 4. connecting women to labor; 5. addressing social norms that constrain women's opportunities; and 6. building a strong new generation by helping girls to navigate their adolescence.
A few 'green shoots', but future of global trade remains deeply uncertain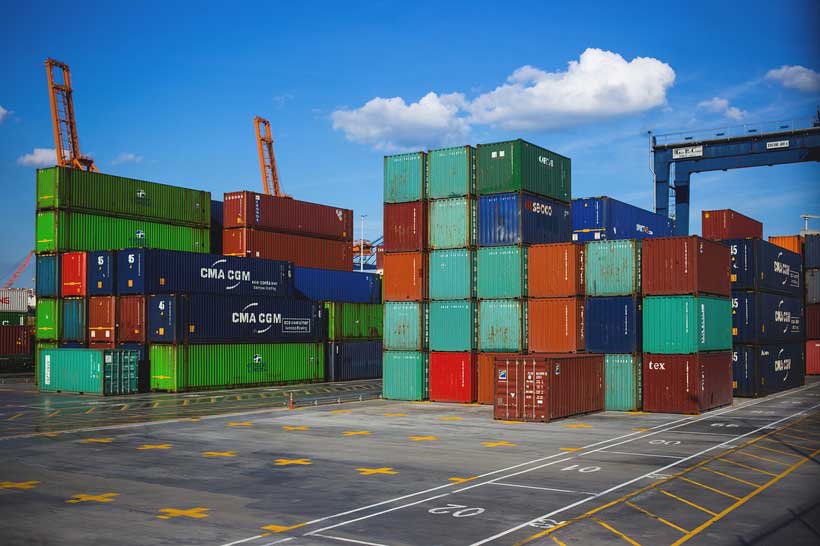 Although global trade is making a frail recovery, the outlook remains uncertain, UN trade and development body UNCTAD said on Wednesday, in announcing its latest COVID-era update.
Estimates show that world trade will drop by five per cent this quarter, compared with the 2019 level. While this is an improvement over the nearly 20 per cent decline in the second quarter of the year, it is still not enough to pull trade out of the red.
Furthermore, UNCTAD expects the value of all good traded to contract by seven to nine percent compared to last year, depending on how the COVID-19 pandemic evolves in the winter months.
Uncertainty aggravating trade
"The uncertain course of the pandemic will continue aggravating trade prospects in the coming months", said UNCTAD Secretary-General Mukhisa Kituyi.
"Despite some 'green shoots' we can't rule out a slowdown in production in certain regions or sudden increases in restrictive policies."
While the projection represents a decrease, the figure is a more positive result than previously expected, as UNCTAD had projected a 20 per cent year-on-end drop for 2020, back in June.
Trade trends have improved since then, the agency added, primarily due to the earlier than expected resumption of economic activity in Europe and east Asia.
China leads recovery
The report points to China, which has shown a notable trade recovery.
Chinese exports had fallen in the early months of the pandemic and stabilized in the second quarter of the year, before rebounding strongly in the next quarter, with year-over year growth of almost 10 per cent.
"Overall, the level of Chinese exports for the first nine months of 2020 was comparable to that of 2019 over the same period", the report said.
Within China, demand for goods and services has also recovered. Imports stabilized in July and August, and grew by 13 per cent in September.
Growth and decline in Asia
India and South Korea also recorded export growth last month, at four per cent and eight per cent, respectively.
UNCTAD reported that as of July, the fall in trade was significant in most regions except east Asia.
West and south Asia saw the sharpest declines, with imports dropping by 23 per cent, and exports by 29 per cent.
The report also includes an assessment of trade in different sectors, with the energy and automotive industries hardest hit by the pandemic.
Meanwhile, sectors such as communication equipment, office machinery, and textiles and apparel, have seen strong growth due to the implementation of mitigation responses such as teleworking and personal protection measures.
Wealthy nations benefit from COVID-19 medical supply trade
The report also gives special attention to COVID-19 medical supplies, which include personal protective equipment, disinfectants, diagnostic kits, oxygen respirators and related hospital equipment.
Between January and May, sales of medical supplies from China, the European Union, and the United States, rose from $25 billion to $45 billion per month. Since April, trade has increased by an average of more than 50 per cent.
However, the authors found wealthier nations have mainly benefited from this trade, with middle and low income countries priced out from access to COVID-19 supplies.
Residents of high income countries have on average benefited from an additional $10 per month of imports of COVID-19 related products. This compares to just $1 for their counterparts in middle income countries, and 10 cents for those in low income nations.
 UNCTAD warned that if a COVID-19 vaccine becomes available, the access divide between wealthy and poor countries could be even more drastic.
The report urges governments, the private sector and philanthropic organizations to continue mobilizing additional funds to fight the pandemic in developing countries and to support financial mechanisms that will provide safe and effective COVID-19 vaccines to poor countries
COVID-19 crisis puts migration and progress on integration at risk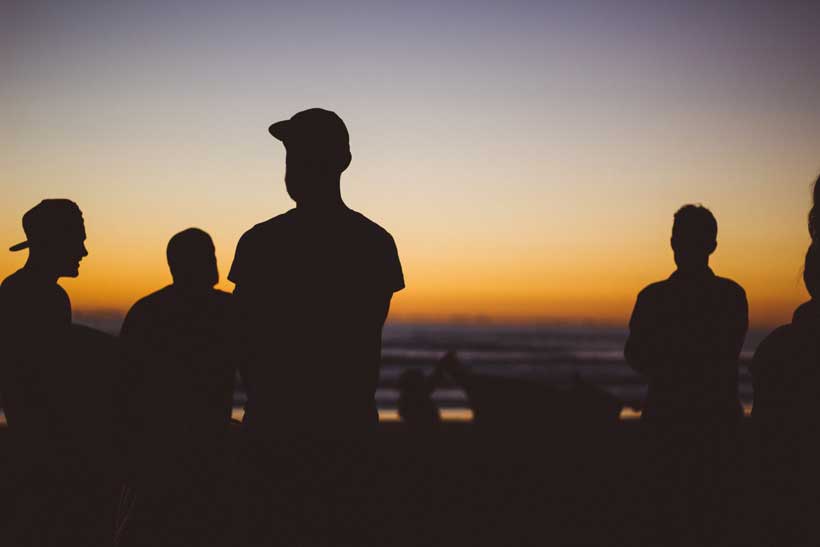 Migration flows have increased over the past decade and some progress has been made to improve the integration of immigrants in the host countries. But some of these gains may be erased by the COVID-19 pandemic and its economic fallout. Governments need to secure the health and safety of all workers in essential activities and maintain spending on integration to help migrants continue to contribute to society and the economy, according to a new OECD report.
The OECD International Migration Outlook 2020 says that the COVID-19 crisis has had unprecedented consequences on migration flows. Before the pandemic, permanent migration flows to the OECD amounted to 5.3 million in 2019, with similar figures for 2017 and 2018. Although there were fewer refugee admissions, permanent labour migration rose by more than 13% in 2019 and temporary labour migration also rose, with more than 5 million entries recorded in the OECD.
Following the onset of the pandemic, almost all OECD countries restricted admission to foreigners.
As a result, issuances of new visas and permits in OECD countries plummeted by 46% in the first half of 2020, compared with the same period in 2019. This is the largest drop ever recorded. In the second quarter, the decline was 72%. Overall, 2020 is expected to be a historical low for international migration in the OECD area.
There are strong signs that mobility will not return to previous levels for some time. This is due to weaker labour demand, persistent severe travel restrictions as well as the widespread use of teleworking among high-skilled workers and remote learning by students.
"Migration will continue to play an important role for economic growth and innovation, as well as in responding to rapidly changing labour markets," said OECD Secretary-General Angel Gurría, launching the report with European Commissioner for Home Affairs Ylva Johansson. "We need to avoid rolling back on integration and reaffirm that migration is an integral part of our lives."
Migrant workers have been on the frontline of the crisis. They account for a large share of the OECD medical workforce, with one in four medical doctors in the OECD, and one in six nurses. In many OECD countries, more than a third of the workforce in other key sectors, such as transport, cleaning, food manufacturing and IT services, are immigrants.
Yet immigrants are facing a hard time in the labour market. Much of the past decade's progress in employment rates among immigrants has been wiped out by the pandemic. In all countries for which data are available, immigrants' unemployment increased more, compared to their native-born peers. The largest increases for immigrants were observed in Canada, Norway, Spain, Sweden and the United States. In Sweden, almost 60% of the initial increase in unemployment fell on immigrants. In the United States, unemployment of immigrants was lower than their native-born peers by almost one percentage point before the pandemic, it is now 2 percentage points higher.
Migrants are highly exposed to the health impacts of the pandemic as a result of working on the frontline during the pandemic but also vulnerabilities linked, for example, to housing conditions and poverty. Studies in a number of OECD countries found an infection risk that is at least twice as high as that of the native-born.
Going forward, getting migration and integration policies right will be essential if we are to achieve a strong and truly inclusive recovery.
Global Deal report: Social dialogue crucial to tackling impact of COVID-19
Social dialogue between employers, workers and government can play a central role in managing the impact of the COVID-19 crisis in the workplace and has great potential in ensuring that the livelihoods and opportunities of those hardest hit are protected, according to a new report.
Social Dialogue, Skills and COVID-19, published jointly by the OECD, ILO and Global Deal.
Partnership, says the pandemic has exposed and intensified underlying inequality and is having a disproportionate impact on vulnerable groups already facing insecurity, such as the low-skilled, informal workers, youth and women.
The report argues that social dialogue and collective bargaining have a key role to play in building back a more sustainable economy in which the benefits of growth are distributed across the whole of society.
Agreements between business, trade unions and governments have often played an important role in establishing the short-time working arrangements aimed at protecting incomes and firms during lockdowns. The key ingredients have been commitments by employers not to fire workers while unions accept shortening working times and a lowering of wages. Governments have then stepped in with benefits or wage subsidies to make up for the wage shortfalls.
Such agreements can help shore up consumer confidence by keeping workers in jobs and maintaining incomes. The report looks at how such arrangements have worked in a number of countries, including in Germany, Italy and France. In Denmark, the job retention scheme managed to limit the rise in unemployment to 0.1 percentage point between February and May 2020. In Korea, social partners agreed to lift the employment retention subsidy from 63% to 75% with additional emergency support available for small businesses and workers on non-standard contracts.
The report points to the importance of involving all social partners in ensuring safe working conditions during the pandemic, particularly as individual workers may be even more reluctant to voice their concerns during the crisis for fear of losing their jobs. Social dialogue provides a forum to understand workers' concerns and negotiate balanced approaches.
Presenting the report alongside ILO Director-General Guy Ryder and Swedish Trade Minister Anna Hallberg, OECD Secretary-General Angel Gurría said, "Social dialogue has shaped the policies that supported workers and sustained the economy, helping to boost confidence during the crisis. Social dialogue's importance is not limited to the immediate management of the crisis. It also helps countries to meet their UN 2030 Agenda commitments and prepare for global trends such as digitalisation, globalisation and climate change."
With many of the essential 'frontline' workers on low wages, such as those in healthcare, food processing, or for instance supermarket cashiers, setting appropriate minimum wages via statutory provisions and/or collective bargaining and achieving balanced decisions through social dialogue can improve standards of living. Fairness and equity will result in a more resilient labour market and a stronger economic recovery, the report says.
Beyond the challenges brought by the COVID-19 crisis, labour markets are having to adapt to technological change creating a demand for new skills. The report says clear policies and mechanisms are needed to promote lifelong learning and skills development. Social dialogue is needed at national, sectoral and firm level, and involving workers in the decisions can facilitate effective adoption of the skills development programmes.