Global Uncertainty Continues to Slow Growth in Africa's Economies
Growth in Sub-Saharan Africa remained slow through 2019, hampered by persistent uncertainty in the global economy and the slow pace of domestic reforms, according to the 20th edition of Africa's Pulse, the World Bank's twice-yearly economic update for the region. Overall growth in Sub-Saharan Africa is projected to rise to 2.6 percent in 2019 from 2.5 percent in 2018, which is 0.2 percentage points lower than the April forecast. This edition of Africa's Pulse includes special sections on accelerating poverty reduction and promoting women's empowerment.
"Empowering women will help boost growth. African policy makers face an important choice: business as usual or deliberate steps toward a more inclusive economy," said Hafez Ghanem, World Bank Vice President for Africa. "After several years of slower-than-expected growth, closing the opportunity gap for women by removing barriers to their economic participation is the best way forward."
Global uncertainty is taking a toll on growth well beyond Africa, and real GDP growth is also expected to slow significantly in other emerging and developing regions. The Middle East and North Africa, Latin America and Caribbean, and South Asia regions are expected to see even larger downward revisions in their growth forecasts than in Sub-Saharan Africa for 2019.
Beyond Sub- Saharan Africa's regional averages, the picture is mixed. The recovery in Nigeria, South Africa, and Angola—the region's three largest economies—has remained weak and is weighing on the region's prospects. In Nigeria, growth in the non-oil sector has been sluggish, while in Angola the oil sector remained weak. In South Africa, low investment sentiment is weighing on economic activity.
Excluding Nigeria, South Africa, and Angola, growth in the rest of the subcontinent is expected to remain robust although slower in some countries. The average growth among non-resource-intensive countries is projected to edge down, reflecting the effects of tropical cyclones in Mozambique and Zimbabwe, political uncertainty in Sudan, weaker agricultural exports in Kenya, and fiscal consolidation in Senegal.
In Central African Economic and Monetary Community countries, which are also resource-intensive, activity is expected to expand at a modest pace, supported by rising oil production. Growth among metals exporters is expected to moderate, as mining production slows and metal prices fall.
"Africa's economies are not immune to what is happening in the rest of the world, and this is reflected in the subdued growth rates across the region," said Albert Zeufack, Chief Economist for Africa at the World Bank. "At the same time, evidence clearly links poor governance to poor growth performance, so efficient and transparent institutions should be on the priority list for African policy makers and citizens."
Special Topics: Accelerating Poverty Reduction and Empowering Women
Four in ten Africans, or over 416 million people, lived below $1.90 per day in 2015. Absent significant efforts to create economic opportunities and reduce risk for poor people, extreme poverty will become almost exclusively an African phenomenon by 2030. According to Africa's Pulse, the poverty agenda in Africa should put the poor in control, helping to accelerate the fertility transition, leverage the food system on and off the farm, address risk and conflict, and provide more and better public finance to improve the lives of the most vulnerable. A critical piece will be addressing gender gaps in health, education, empowerment, and jobs.
Sub-Saharan Africa is the only region in the world that can boast that women are more likely to be entrepreneurs than men, and African women contribute to a large share of agricultural labor across the continent. This success is stifled by large and persistent earnings gaps between men and women. Women farmers in Sub-Saharan Africa produce 33 percent less per hectare of land than men do, and female entrepreneurs or business owners earn 34 percent less profits than male business owners.
These earnings gaps are very costly to African people and economies. Africa's Pulse identifies six policy pathways for women's economic empowerment: 1. building women's skills beyond traditional training; 2. alleviating women's financial constraints through innovative solutions that relieve the collateral problem and improve their access to the financial sector; 3. helping women secure their land rights; 4. connecting women to labor; 5. addressing social norms that constrain women's opportunities; and 6. building a strong new generation by helping girls to navigate their adolescence.
MDBs' Annual Climate Finance Passes $61 Billion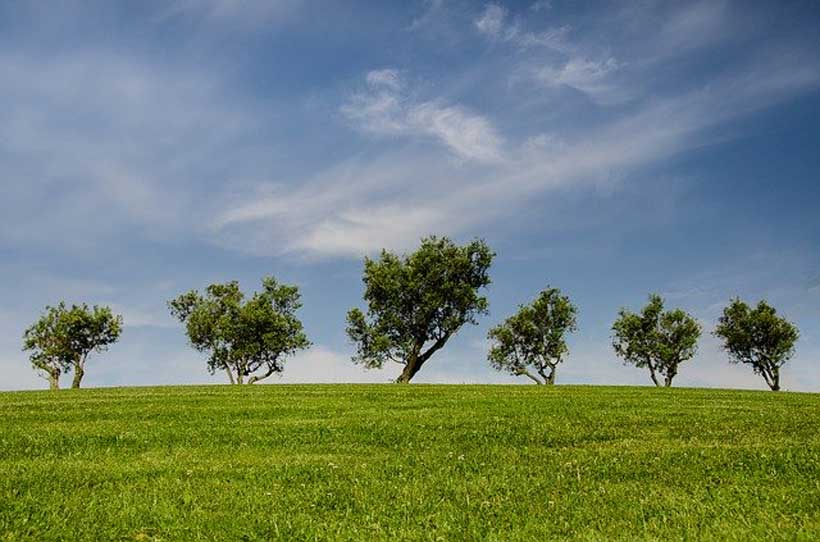 Climate financing by seven of the world's largest multilateral development banks (MDBs) totaled $61.6 billion in 2019, with $41.5 billion (67%) in low- and middle-income economies, according to the 2019 Joint Report on Multilateral Development Banks' Climate Finance.
In addition to its traditional focus on low- and middle-income countries, the 2019 report expands the scope of reporting for the first time to all countries of operations.
Some $46.6 billion, or 76% of total financing for the year, was devoted to climate change mitigation investments that aim to reduce harmful greenhouse gas emissions and slow down global warming.
The remaining $15 billion, or 24%, was invested in adaptation efforts to help countries build resilience to the mounting impacts of climate change, including worsening droughts and more extreme weather events from extreme flooding to rising sea levels.
The report combines data from the Asian Development Bank (ADB), the African Development Bank, the European Bank for Reconstruction and Development, the European Investment Bank, the Inter-American Development Bank Group, the World Bank Group and—for the first time—the Islamic Development Bank, which joined the working group in October 2017. In 2019, the Asian Infrastructure Investment Bank also joined MDB working groups, and its data is presented separately in the report.
Additional climate funds channeled through MDBs—such as from the Climate Investment Funds, the Global Environment Facility Trust Fund, the Global Energy Efficiency and Renewable Energy Fund, the European Union's Funds for Climate Action, and the Green Climate Fund—also play an important role in boosting MDB climate financing. In 2019, the MDBs reported a further $102.7 billion in net climate cofinancing from public and private sources. This raised the total climate activity financed by MDBs in 2019 to $164.3 billion.
"The growing flow of MDB climate finance shows our joint resolve to take on climate change and, in the face of the coronavirus disease (COVID-19) pandemic, it is more important than ever to 'build back better' in a low carbon and climate resilient way," said the Director General of ADB's Sustainable Development and Climate Change Department Woochong Um. "The report shows that climate finance provided by and through the MDBs is providing increasing support for these needed transitions."
In 2019, ADB committed almost $7.1 billion in climate finance (more than $5.5 billion for mitigation and $1.5 billion for adaptation). This included $705 million from external resources, including multilateral climate funds. Further, ADB mobilized $8.8 billion of climate cofinancing.
The report shows that the MDBs are on track to deliver on their increased climate finance commitments. In 2019, the MDBs committed their global annual climate financing to reach $65 billion by 2025—with $50 billion for low- and middle-income countries—and that MDB adaptation finance would double to $18 billion by 2025. The MDBs have reported on climate finance since 2011, based on a jointly developed methodology for climate finance tracking.
The 2019 Joint Report on Multilateral Development Banks' Climate Finance is published in the midst of the COVID-19 pandemic, which has caused significant social and economic disruption, temporarily reducing global carbon emissions to 2006 levels.
Public Transport Can Bounce Back from COVID-19 with New and Green Technology
Public transport must adapt to a "new normal" in the wake of the coronavirus disease (COVID-19) pandemic and adopt technologies that will render it more green and resilient to future disasters, according to a new report by the Asian Development Bank (ADB).
The report, Guidance Note on COVID-19 and Transport in Asia and the Pacific, details the profound impact of the pandemic on transport, as swift lockdowns forced millions this year to work from home overnight, schools to shift to e-learning, and consumers to flock to online shopping and food delivery.
While public transit may have been previously perceived as a mostly green, efficient, and affordable mode of travel, initial trends in cities that have re-opened have indicated that public transit is still considered to be relatively unsafe and is not bouncing back as quickly as the use of private vehicles, cycling, and walking.
"The two key challenges ahead are addressing capacity on public transport to maintain safe distancing requirements, and how best to regain public confidence to return to public transport," said Bambang Susantono, ADB Vice-President for Knowledge Management and Sustainable Development. "In the short term, more effort is needed to reassure public transport users of safety and demonstrate clean and safe public transport. In the longer term, technological advances, big data, artificial intelligence, digitalization, automation, renewables and electric power can potentially offer fresh innovations to tackle changing needs, giving rise to smarter cities."
While drastic lockdown measures around the world have brought world economies to their knees, satellites have recorded data on how the concentrations of CO2 and air pollutants have fallen drastically, bringing clear blue skies to many cities.
But as cities have reopened, traffic levels have increased. For example, Beijing traffic levels, by early April 2020, exceeded the same period in 2019. If this trend is seen on a wide scale, it could set back decades of effort in promoting sustainable development and more efficient means of urban mobility.
The report says there is a short window of opportunity for cities to promote the adoption of low-carbon alternatives to lock-in the improved air quality conditions gained during the peak of the pandemic lockdown. Public transport can play an important role through more active promotion of clean vehicles, provision of quality travel alternatives in public transport, and a better environment for non-motorized modes such as walking and cycling to enhance overall health and wellbeing.
The confidence of passengers on public transport should be restored through protective measures such as cleaning, thermal scanning, tracking and face covering, the report says. Further study to explore how protective and preventive measures can be stepped up to allow relaxation of safe distancing requirements would help mitigate capacity challenges. A possible future trend may be consolidation of services and rationalization of routes to better serve the emerging travel demand patterns and practices.
As countries enter the "recovery" phase, further preventive and precautionary operating measures and advanced technology should be implemented to enable contactless processes and facilitate an agile response. Demand management measures can facilitate crowd control in public transport systems and airports. As a complementary measure, non-motorized transport capacity could be expanded to absorb spillover demand from public transport.
Since mass public transport is the lifeblood of most economies, government policies and financial support are essential during this period, to enable public transport operators to stay viable and continue to support the movement of passengers and goods in a sustainable way.
For ADB, which committed last year $7 billion to the transport sector, behavioral trends linked to COVID-19 may require a review of the short-term viability of passenger transport and operational performance to meet changing demand for public transit systems. "Regardless of the COVID-19 pandemic it is clear that developing Asia will continue to have a large need for additional transport infrastructure and services," the report concludes. "It would take several years before the projects currently in the pipeline would be operational and much can happen during these years."
Zero emission economy will lead to 15 million new jobs by 2030 in Latin America and Caribbean
In a new groundbreaking study , the Inter-American Development Bank (IDB) and the International Labour Organization (ILO) show that the transition to a net-zero emission economy could create 15 million net new jobs in Latin America and the Caribbean by 2030. To support a sustainable recovery from the COVID-19 pandemic , the region urgently needs to create decent jobs and build a more sustainable and inclusive future.

The report finds that the transition to a net-zero carbon economy would end 7.5 million jobs in fossil fuel electricity, fossil fuel extraction, and animal-based food production. However, these lost jobs are more than compensated for new employment opportunities: 22.5 million jobs are created in agriculture and plant-based food production, renewable electricity, forestry, construction, and manufacturing.

The report is also the first of its kind to highlight how shifting to healthier and more sustainable diets, which reduce meat and dairy consumption while increasing plant-based foods, would create jobs and reduce pressure on the region's unique biodiversity. With this shift, LAC's agri-food sector could expand the creation of 19 million full-time equivalent jobs despite 4.3 million fewer jobs in livestock, poultry, dairy and fishing.

Moreover, the report offers a blueprint on how countries can create decent jobs and transition to net-zero emissions. This includes policies facilitating the reallocation of workers, advance decent work in rural areas, offer new business models, enhance social protection and support to displaced, enterprises, communities and workers.

Social dialogue between the private sector, trade unions, and governments is essential to design long-term strategies to achieve net-zero emissions, which creates jobs, helps to reduce inequality and delivers on the Sustainable Development Goals .