The Fourth Industrial Revolution and the (Unwarranted) Pessimism over Jobs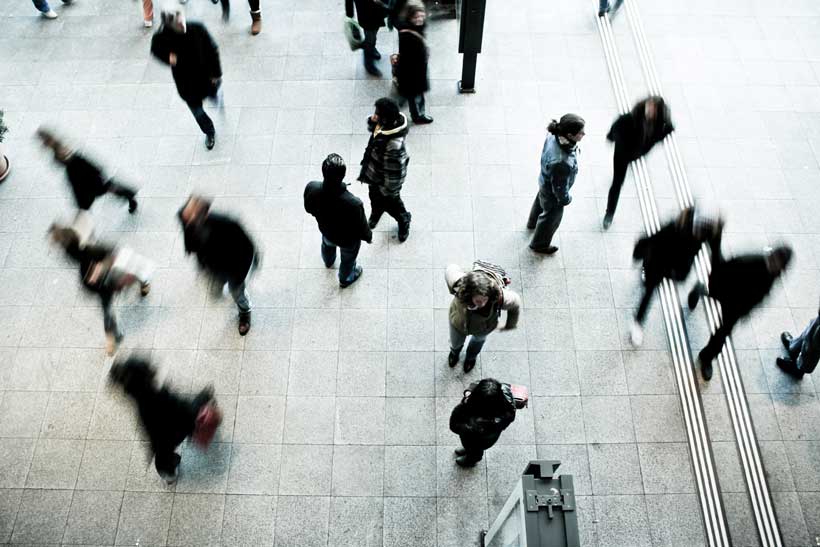 Ever since homo erectus carved a piece of stone into a tool, the welfare of our species has been on the increase. Indeed, this technological breakthrough led first to the hand axe, and eventually to the iPhone. We have found it convenient to organize the most dramatic period of change between these inventions into four industrial revolutions.
As each revolution unfolded, dire predictions of massive job losses ensued, increasing with each. The first three are over, and these concerns were clearly misplaced. The number of jobs increased each time, as did living standards and every other social indicator.
McKinsey predicts that 800 million workers could be displaced in 42 countries, or a third of the workforce, because of the Fourth Industrial Revolution (4IR). When reminded of the experience with previous revolutions, the comeback is often that this one is different. Although this has been said at the onset of each revolution, could there be something more to it this time?
Disruptive technologies such as artificial intelligence, robotics, blockchain and 3D printing are indeed transforming social, economic and political systems, often in unpredictable ways. The technology itself is difficult to map because its growth rate could be exponential, factorial or higher. It is this unpredictability that is making impact assessments difficult. Difficult but not impossible.
To begin with, we know that a lot of low-skilled, repetitive jobs are being automated, starting in high wage countries but quickly spreading to the developing world. And not all high-skilled jobs are immune either.
But are there limits? To answer this question, we need to first understand how work has been transformed, especially with global value chains. Jobs now consist of a bundle of tasks, and this is true for all skill levels. As long as one of the multitude of tasks that a worker performs cannot be technically and economically automated, then that job is probably safe. And there are lots of jobs like that, although it may not appear so, on the surface.
For example, although most tasks performed by waiters can be automated, human interaction is still required. Human hands are also highly complex and scientists have yet to replicate the tactile sensors of animal skin. The robot may deliver your soup, but struggle to place it on your table without spilling it. Apart from what vending machines can dispense, some of the tasks associated with waiting tables will still require humans.
The debate also tends to wrongly focus on gross rather than net jobs, usually unintentionally. But it is the net figure that matters in this debate.
For instance, greater automation of production processes will require greater supervision and quality control. Humans will be required to carry out this function. The focus on gross ignores the higher skilled jobs created directly as a result of greater automation.
And as long as the cost of adding more supervisors does not outweigh the savings from automation, the reduction in the price of the final good would spur an increase in demand. If the increase in demand is large enough, it could even expand the number of jobs in factories that automate part, but not all, of their production process. In this case, the automation leads to a net increase in jobs.
There will also be inter-industry effects. Productivity gains from new technology in one industry can lower production costs in others through input–output linkages, contributing to increased demand and employment across industries. Higher demand and more production in one industry raises demand for other industries, and on it goes.
Why then the widespread pessimism about the 4IR and jobs?
It could be that it is easier to see how existing jobs may be lost to automation than it is to imagine how new ones may emerge sometime in the future. Simply put, seeing is believing. In a sense, this is like the gross versus net confusion, but separated by time and greater uncertainty.
It is also more sensational to highlight the job displacing possibilities than the job creating ones. We also hear more about it because while the benefits are widely dispersed across the general public through lower prices, the costs are concentrated and can displace low-skilled workers, providing greater incentive to organize and lobby against or complain about the costs.
Furthermore, when there is enough uncertainty, it is generally safer to overstate rather than understate the potential cost to innocent victims of change. All of these factors could combine to explain the unwarranted pessimism over jobs.
But there could be a silver lining to all this negativity. If it leads to greater efforts to reskill and reshape the workforce to better adapt to change, then this is exactly what is required, and there is no overdoing it. Ironically, it could well be this pessimism that produces the preparedness that results in it being misplaced, if not to begin with, but in the end!
The strategic thinking behind the EU-China investment deal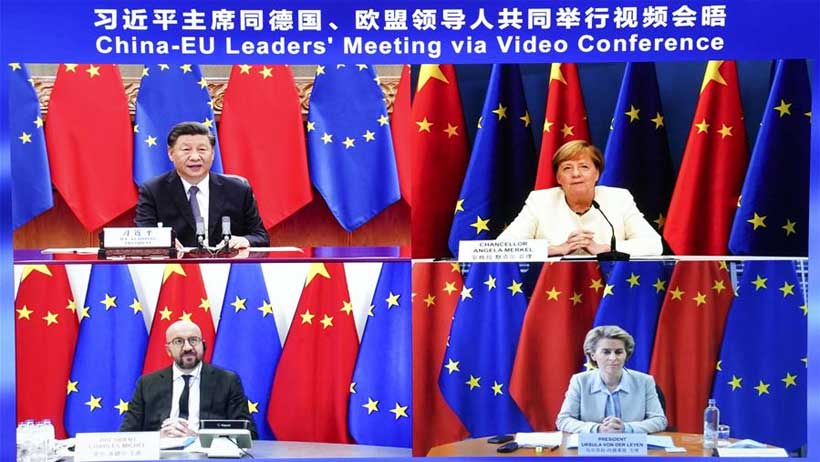 Washington was understandably perplexed that a China-EU investment agreement was concluded a few weeks before the Biden administration, especially a president who has been advocating for multilateralism and the restoration of trust and an alliance with the EU.
Some analysts argue the agreement is a big win for China by breaching the transatlantic partnership, while some scholars contend that Beijing has made historical concessions to Brussels, indicating the future lucrativeness of European business in China. Both are valid to some extent, but the strategic thinking of Beijing and Brussels behind the pact may have been overlooked.
Beijing's strategic thinking
The EU has always been the favoured target for Beijing. Despite numerous rebrandings, the Belt and Road Initiative (BRI), the admittedly core economic, infrastructure and diplomatic policy proposed by President Xi in 2013, was initially intended to connect with the EU, facilitating Eurasian economic integration. According to Hellenic Institute of Transport, there was no regular direct freight service between China and Europe in 2008, whereas in 2019, 59 Chinese cities and 49 European cities in 15 countries have been linked by the BRI.
Also, although the EU is situated within Western democratic thought, the views of EU members regarding China are diverse and relatively different from the US and other English-speaking countries. Germany and France, the key pillars of the EU, still allow the usage of Huawei, whereas the US, Australia, Canada and the UK have variably banned it. Italy is the only one to endorse the BRI in the G7, a group of major Western democracies. The summit of China and Central and Eastern European Countries, known as "17+1", has been held since 2012, gaining certain support from some EU members, in spite of Brussels' aversion.
Probably, in the Chinese diplomats' perceptions, the post-Brexit EU may become much more approachable and pragmatic to China, a mysterious rising land from the East, in that European continent nations with different linguistic and cultural backgrounds have been living together for millennial generations, leading to a more diverse and pragmatic approach to Beijing.
As for compromises Beijing has made, some of them, such as various reforms of state-owned-enterprises, would have been the essential component of the Chinese economic agenda, but the intriguing point is the timing and astonishing scope of concessions. After seven years of drawn-out negotiation, Beijing suddenly started pushing this pact at the beginning of 2020, when the Covid-19 broke out globally, and the Sino-American trade war further exacerbated, leading to China's reputation plummeting in the West.
Through Sino-American relations, I doubt that Beijing may have noticed, as Professor Susan Shirk, former Deputy Assistant Secretary of State during the Clinton administration, pointed out, that even the American business community, benefitting enormously from the Chinese market, has not really "stepped forward to defend US-China relations, much less defend China", which is rare in bilateral history.
Recently, President Xi Jinping even wrote a letter to encourage Starbucks' former chairman Howard Schultz to repair Sino-American relations. Having observed this, Beijing thus decided to show a high level of sincerity and openness to European business elites, not only by economic reforms but also by promising to work on labour rights. The latter may not be a priority in Beijing, but Beijing conspicuously notes the ideological concerns of EU politicians in order to win the hearts and minds of Brussels.
Brussels' strategic thinking
As for the EU, China has unquestionably been an attractive market. Calculated by purchasing power, China's GDP has been de facto the largest economy for years. As the only positive-growth nation in 2020 among G20 members, China has the largest middle class, signifying potent consuming ability. Recent Chinese economic reforms primarily aim to promote consumption, which is the icing on the Chinese market's cake, and this is also embedded in European views of China and the US.
The Pew Research Center has shown that more countries in Europe viewed China rather than the US as the world's leading economy in 2019 and 2020. Also, more residents in Germany and France regarded US power and influence as threatening than China in 2018. Even with the new Biden administration, EU leaders anticipate a renewed trans-atlantic partnership but do not expect a sudden revolution of EU-American trade war, as bilateral trade disputes are structural and beyond Trump's presidency.
More realistically, what is one of the major external concerns EU members face today? Back in the Cold War, the western expansion of the Soviet Union deeply disturbed European security, necessitating their consistent alliance with the US.
However, as Jonathan E. Hillman, a senior fellow at Center for Strategic and International Studies, wrote: "Russia has nuclear weapons but also a one-trick economy focused on energy exports, a rusting military, and a declining population." In particular, Russia has been increasingly challenged to maintain traditional influence in Ukraine, Belarus and Central Asia, not to mention any comprehensive aggression to EU.
Furthermore, geographically, China is distant, and the EU does not have fundamental military interests in South China Sea but rather seeks to maintain peace and freedom of navigation for their shipping and trade, notwithstanding Brussels' political friction with Beijing. But the large-scale uncontrolled migration from Africa and the Middle East may well be the EU's main worry. However, regardless of some Western media ostensibly branding China as a neocolonialist in Africa, China has essentially supported the African economy via the BRI investment, creating local employment and purportedly discouraging the flow of a certain amount of immigrants to Europe. So, realistically, by signing the pact, the EU may keep the door open to cooperate with China in Africa.
On the flip side, if the EU sides with the US to the exclusion of China, what will happen to the EU? Certainly, Brussels will be praised by Washington politically, while the business sphere may be a different story. The recent Sino-Australian trade disputes indicate that "in the world of international commerce, democratic and strategic friends are often the fiercest rivals", argued Professor James Laurenceson from the University of Technology Sydney, as Chinese tariffs against Australian goods have brought opportunities to businesses in America and New Zealand. So, US corporations in China must be delighted to see business space left by the EU companies because of possible EU-China trade skirmishes.
Sensibly, the EU is adopting an independent foreign policy to maintain autonomy between China and the US. More notably, as a third party during the Sino-American power competition, having signed a deal with Beijing, Brussels may possibly request Washington to offer more, thus maximizing its geopolitical and commercial interests.
Conclusion
To conclude, both sides made pragmatic decisions to sign the pact. Professor John Mearsheimer, at the University of Chicago, argued a few years ago that liberal dreams are great delusion facing international realities. China has executed a realist foreign policy since Deng Xiaoping's reform, and this time, the EU may have woken up, because this deal signifies that geopolitical calculation has overtaken ideological divergence.
Author's note: First published in johnmenadue.com
The Silk Road passes also by the sea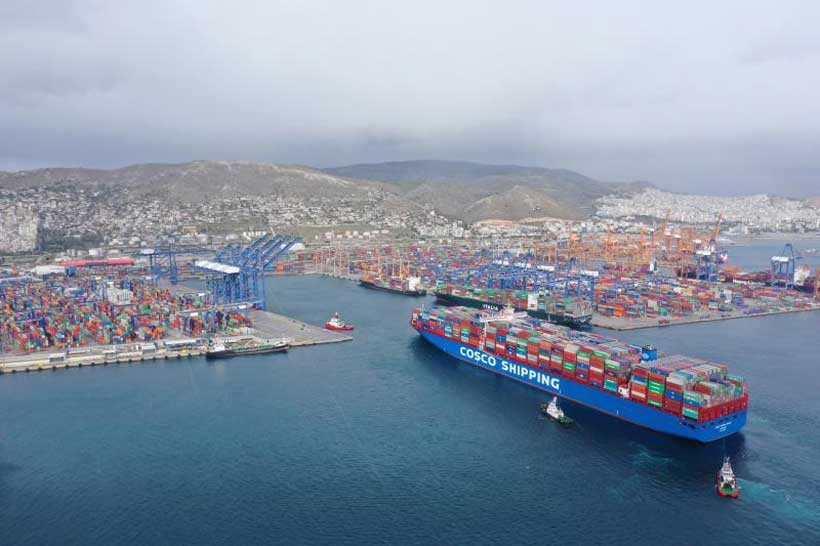 On December 30, 2020, China and the European Union signed an agreement on mutual investment.
After seven years of negotiations, during a conference call between Chinese President Xi Jinping and Ursula Von Der Leyen, President of the European Commission, with French President Emmanuel Macron, German Chancellor Angela Merkel and European Council President Charles Michel, the "Comprehensive Agreement on Investment" (CAI) was adopted.
This is a historic agreement that opens a new 'Silk Road' between Europe and the huge Chinese market, with particular regard to the manufacturing and services sectors.
In these fields, China undertakes to remove the rules that have so far strongly discriminated against European companies, by ensuring legal certainty for those who intend to produce in China, as well as aligning European and Chinese companies at regulatory level and encouraging the establishment of joint ventures and the signing of trade and production agreements.
The agreement also envisages guarantees that make it easier for European companies to fulfil all administrative procedures and obtain legal authorisations, thus removing the bureaucratic obstacles that have traditionally made it difficult for European companies to operate in China.
This is the first time in its history that China has opened up so widely to foreign companies and investment.
In order to attract them, China is committed to aligning itself with Europe in terms of labour costs and environmental protection, by progressively aligning its standards with the European ones in terms of fight against pollution and trade union rights.
With a view to making this commitment concrete and visible, China adheres to both the Paris Climate Agreement and the European Convention on Labour Organisation.
China's adherence to the Paris Agreement on climate and on limiting CO2 emissions into the atmosphere is also the result of a commitment by China that is not only formal and propagandistic. In fact, one of the basic objectives of the last five-year plan – i.e. the 13th five-year plan for the 2016-2020 period – was to "replace unbalanced, uncoordinated and unsustainable growth… also with innovative, coordinated and environmentally friendly measures…".
In the five-year period covered by the 13th five-year plan, China reduced its CO2 emissions by 12% – a result not achieved over the same period by any other advanced industrial country, which shows that the policy of "going green", so much vaunted by European institutions, has actually begun in China, to the point of making it realistic to achieve "zero emissions" of greenhouse gases by 2030, thanks to the decision to completely relinquish the use of fossil fuels in energy production.
President Xi Jinping has entrusted China's policy of "turning green" to the Chinese government's "rising star", Lu Hao, i.e. the young Minister of Natural Resources aged 47, who has been chosen as the political decision-maker and operational driving force behind a major project to modernise the country.
Lu Hao has an impressive professional and political record: an economist by training, he was initially appointed First Secretary of the "Communist Youth League", and later served as deputy mayor of Beijing from 2003 to 2008. Governor of the Hejlongjiang Province (where 37 million people live),he has been serving as Minister of Natural Resources since March 2018.
He is the youngest Minister in the Chinese government and the youngest member of the Party's Central Committee.
While entrusting Lu Hao with his Ministerial tasks, President Xi Jinping stressed, "we want green waters and green mountains… we do not just want much GDP, but above all a strong and stable green GDP."
A "green GDP" is also one of the objectives of the "Recovery Plan" drawn up by the European Union to help its Member States emerge from the economic crisis caused by the Covid 19 pandemic through measures and investment in the field of renewable energy.
"Going green" may represent the new centre of gravity of relations between Europe and China, according to the operational guidelines outlined in the "Comprehensive Agreement on Investment" signed on December 30 last.
China's commitment to renewables is concrete and decisive: in 2020 solar energy production stood at five times the level of the United States while, thanks to Lu Hao's activism, in 2019 China climbed up the U.N. ranking of nations proactively committed to controlling climate change, rising from the 41st to the 33rd place in world rankings.
On January 15, Minister Lu Hao published an article in the People's Daily outlining his proposals for the upcoming 14th Five-Year Plan.
During the five-year period, China shall "promote and develop the harmonious coexistence between man and nature, through the all-round improvement of resource use efficiency…through a proper balance between protection and development".
In Lu Hao's strategy – approved by the entire Chinese government – this search for a balance between environmental protection and economic development can be found in the production of electricity from sea wave motion.
Generating electricity using wave motion can be a key asset in producing clean energy without any environmental impact.
Europe has been the first continent to develop marine energy production technologies, which have spread to the United States, Australia and, above all, China.
Currently 40% of world's population lives within 100 kilometres of the sea, thus making marine energy easily accessible and transportable.
Using the mathematical model known as SWAN (Simulating Waves Nearshore), we can see that along the South Pacific coasts there are energy hotspots every five kilometres from the shore, at a depth of no more than 22 metres. In other words, thanks to currents, waves and tides, the Pacific has a stable surplus of energy that can be obtained from the sea motion.
Today, energy is mainly obtained from water using a device known as "Penguin", which is about 30 metres long and, when placed in the sea at a maximum depth of 50 metres, produces energy without any negative impact on marine fauna and flora.
Another key technology is called ISWEC (Inertial Sea Waves Energy Converter). This is a device placed inside a 15-metre-long floating hull which, thanks to a system of gyroscopes and sensors, is able to produce 250 MWh of electricity per year. It occupies a marine area of just 150 square metres and hence it allows to reduce CO2 emissions by a total of 68 tonnes per year.
ISWEC is an Italian-made product, resulting from research by the Turin Polytechnic Institute and developed thanks to a synergy between ENI, CDP, Fincantieri and Terna.
Italy is at the forefront in the research and production of technology that can be used for converting wave motion into 'green' energy. This explains the attention with which Chinese Minister Lu Hao looks to our country as a source of renewable energy development in China, as well as the commitment that the young Minister, urged by President Xi Jinping, has made to promote an extremely important cooperation agreement in the field of renewable energy between the Rome-based International World Group (IWG) and the National Ocean Technology Centre (NOTC), a Chinese research and development centre that reports directly to the Ministry of Natural Resources in Beijing.
The cooperation agreement envisages, inter alia, the development of Euro-Chinese synergies in the research and development of essential technologies in the production of "clean" energy from sea water, as part of a broad Euro-Chinese cooperation strategy that can support not only the Chinese government's concrete and verifiable efforts to seriously implement the strategic project to reduce greenhouse gases and pollution from fossil fuels, but also support Italy in the production of "green" energy according to the guidelines of the European Recovery Plan, which commits EU Member States to using its resources while giving priority to environmental protection.
The agreement between IWG and NOTC marks a significant step forward in scientific and productive cooperation between China and Europe and adds another mile in the construction of a new Silk Road, i.e. a sea mile.
Major impediments to Pakistan's economic growth
Pakistan's economy is, currently, faced with myriad problems.  These problems have been compounded by inconsistent and erratic economic policies followed during democratic and praetorian periods. Successive rulers kept taking loans and spending them as if they were grants. External Debt in Pakistan increased to US$ 113803 million in the third quarter of 2020 from US$ 112858 million in the second quarter of 2020 (State Bank of Pakistan). The debt is econometrically projected to be around US$ 117500 in about 12 months' time. By the end of year 2021, it would be about US$ 118500 million.
Pakistan's debt burden has a political tinge. The USA rewarded Pakistan by showering grants on Pakistan for joining anti-Soviet-Union alliances (South-East Asian Treaty Organisation and Central Treaty Organisation).  With advice from a Harvard group of economists, Ayub Khan tried to steer the economy in a planned and prioritized manner.  A Perspective and five-year plans were drawn up, implemented and evaluated after the due period. The less said about the subsequent period, the better.
The grants evaporated into streams of low-interest loan which ballooned as Pakistan complied with forced devaluations or adopted floating exchange rate. Soon, the donors forgot Pakistan's contribution to the break-up of the `Soviet Union'. They used coalition support funds and our debt-servicing liability as `do more' mantra levers.
In economics there are burden-of-debt models that could help decide how productively the debt should be so used that both principal and debt-service could be repaid. Unfortunately we spent the debt as if it were a non-repayable windfall bonanza.
Odious debts
Apparently, all Pakistani debts are odious as they were thrust upon praetorian regimes to bring them within anti-Communist (South East Asian Treaty Organisation, Central Treaty Organisation) or anti-`terrorist' fold. To avoid unilateral refusal of a country to repay odious debts, UN Security Council should ex ante [or ex post] declare which debts are `odious' (Jayachandaran and Kremer, 2004). Alternatively, the USA should itself write off our `bad' debts.
But Pakistan and its adversaries are entrapped in a prisoner's dilemma. The dilemma explains why two completely rational players might not cooperate, even if it appears that it is in their best interests to do so. .The ` prisoners' dilemma' was developed by RAND Corporation scientists Merrill Flood and Melvin Dresher and was formalized by Albert W. Tucker, a Princeton mathematician.
No sustained action for forgiveness of `odious debts
Several IMF and US state department delegations visited Pakistan. But, Pakistan could not tell them point-blank about non-liability to service politically-stringed debts. The government's dilemma in Pakistan is that defence and anti-terrorism outlays (26 per cent) plus debt-service charges leave little in national kitty for welfare. Solution lies in debt forgiveness by donors (James K. Boyce and Madakene O'Donnell(eds.), Peace and the Public Purse.2008. New Delhi. Viva Books p, 251).
Debt forgiveness promotes growth
Debt forgiveness (or relief) helps stabilise weak democracies, though corrupt, despotic and incompetent. Research shows that debt relief promotes economic growth and boosts foreign investment. Sachs (1989) inferred that debt service costs discourage domestic and foreign investment. Kanbur (2000), also, concluded that debt is a drag on private investment.
In fact, economists have questioned justification of paying debts given to prop up a regime congenial to a dominant country. They hold that a nation is not obliged to pay such `odious debts' (a personal liability) showered upon a praetorian individual (p. 252 ibid.). Legally also, any liability financial or quasi-nonfinancial, contracted under duress, is null and void.
In an interview with Associated Press, Pakistan's prime minister called upon the world community to write off the debt burden of poor countries so as to help them cope with COVID19 epidemic (Dawn March 17, 2010). But, his voice proved to be a voice in the wilderness.
No formal application for write-off: Successive Pakistan governments treated loans as freebies. They never abided by revised Fiscal Responsibility and Debt Limitation Act. Nor did our State Bank warn them about the dangerous situation.
What a pity! Whenever International Monetary Fund's delegations visit, Pakistan's representatives keep mum about the politically-motivated odious nature of our debt burden. They lack the nerve to tell them point-blank Pakistan's non-liability to service politically-stringed debts. They government's dilemma in Pakistan is that defence and anti-terrorism outlays plus debt-service charges leave little in national kitty for welfare. Solution lies in debt forgiveness by donors (James K. Boyce and Madakene O'Donnell (eds.), Peace and the Public Purse.2008. New Delhi. Viva Books, p. 251).
Benefits of Write-Off: Debt forgiveness (or relief) helps stabilise weak democracies, though corrupt, despotic and incompetent. Research shows that debt relief promotes economic growth and boosts foreign investment. Sachs (1989) inferred that debt service costs discourage domestic and foreign investment. Kanbur (2000), also, concluded that debt is a drag on private investment.
Political parties without economic agenda
Parties win elections by pandering to base sentiments of the people. A key element of election slogans is always 'change'. But, the nitty-gritty of the 'change' remains a strictly guarded mumbo jumbo. Sincerity demands that the parties should spell out their policies with regard to various factors of production, i.e. land, natural resources, the socio-economic milieu, labour, capital and organisation. But, they keep mum about their agenda. In their hearts, the leaders knew that the voters have little choice. They would vote either for the charisma of one leader or against the hatred of another. The voters do not force the leaders to give a dispassionate perception of the country's problems along with an inventory of prioritised solutions.
Intellectual apathy has been the hallmark of elections. There is no tradition of political parties having shadow cabinets with a bagful of alternative policies.
The taxation proposals do little to squeeze the haves. Nothing is done to reduce inequitable distribution of wealth and economic power. No heed is paid to the structure of our society. How did the filthy rich, the feudal lords and the industrial robber barons come into being? If accumulated wealth in a few hands is rooted in wrongdoing, a considerable chunk of it should be mopped up. Vested interests resist the change.
The British created a class of chieftains to suit their need for loyalists, war fundraisers and recruiters in the post-'mutiny' period and during the Second World War. A royal gubernatorial gazetteer states: "I have for many years felt convinced that the time had arrived for the Government to try to introduce some distinction for those who can show hereditary services before the Humble Company's rule in India ceased. I have often said that I should be proud to wear a Copper Order, bearing merely the words 'Teesri pusht Sirkar Company ka Naukar' (Third generation Company's servant)." A feudal aristocracy was created whose generations ruled post-independence governments. Some pirs and mashaikh (religious leaders) even quoted verses from the Holy Quran to justify allegiance to the Englishman (amir), after loyalty to Allah and the Messenger (PBUH). They pointed out that the Quran ordained that ehsan (favour) be returned with favour. The ehsan were British favours like titles (khan bahadur, nabob, etc), honorary medals, khilat with attached money rewards, life pensions, office of honorary magistrate, assistant commissioner, courtier, etc. A Tiwana military officer even testified in favour of O'Dwyer when the latter was under trial. Ayub Khan added the chapter of 22 families to the aristocracy, a legacy of the English Raj.
About 460 scions of the pre-partition chiefs along with industrial barons created in the Ayub era are returned again and again to the Assemblies. They do not allow agricultural incomes, industrial profits or real estate to be adequately taxed.
Economic advisor's view of the economic malaise
In his book Growth and Inequality in Pakistan: Agenda for Reforms (pages 383 to 403), Hafiz A. Pasha has unwound the tangled skein of Pakistan's economic malaise. He laments that income-and-wealth-tax rules and regulations are so drafted as to facilitate `state capture by the elite'.
The tax-concession-and-exemption laws" give special privileges to different vested interests. The privileges are in the form of "preferential excess to land, bank credit, etc, which facilitate faster accumulation of assets". He visualises "elite "as "the conglomeration of rich powerful people in society". Among the "elite state captors", he includes "large land-owners, defence establishment, multinational companies, urban property developers, and owners, and so on" (page 383, ibid.).
Large landowners
To Pasha, this group has, since partition, enjoyed tax privileges, like exemption from income tax on agricultural incomes (now devolved upon provinces after the 18th amendment). There are only 13,438 landowners (with average land holding of 435 acres) constituting only 0.2 per cent of the population of farmers in the country. The large landowners own about 11 percent of the whole farm area (Agriculture Census 2010).
Under the pressure of the International Monetary Fund, a tentative agriculture-income tax was imposed in the Punjab and Sindh exempting holdings of 12.5 acres. The maximum tax rate was Rs. 250 per acre for farms exceeding 25acreas. It yielded only about five per cent of the average net incomes per year.
Later the tax was imposed on net incomes exceeding Rs. 300,000. Income up to Rs. One lac was tax-exempt. The revenue from this tax during 2017-18 was paltry Rs. two billion equivalent to only 0.07 per cent of the net income from crops.
Agricultrue income is a tax haven
The potential revenue from agricultural income is Rs. 103 billion (based on 2017-18 Gross Domestic Product) if it is treated at par with urban tax income.
Water charge (abiana)
The water charge is one-tenth of the actual cost incurred by the government. (Rs, 15 billion).The water charge is less than Rs 100 per acre.
Wheat and sugar subsidized procurement
Procurement price of wheat, at Rs. 1300 per 40 kilogram, is 25 percent higher than the price of imported wheat (Rs. 90 billion provincial subsidy). The concession on agricultural incomes, low water charges and high procurement price added over Rs, 200billion to the incomes of large farmers' '.
Government barred from undertaking land reforms
A 3-2 vote judgment of the Shariat Appellate Bench of the Supreme Court of Pakistan in the Qazalbash Waqf v. Chief Land Commissioner, Punjab case on August 10, 1989 (made effective from March 23, 1990) blocked land reforms in Pakistan. It uncannily strengthened feudal aristocracy. Pakistan can't do away with all jagirs as did India way back in 1948 because of the afore-quoted judgment. Mufti Muhammad Taqi Usmani writes in his lead judgment:
" 1. … Everything in the world actually belongs to Allah and he has granted humans the right to utilize them within the limits of divine laws. … There are certain obligations on the person who uses the land. The right to property in Islam is absolute, and not even the state can interfere with this right.
2. Islam has imposed no quantitative limit (ceiling) on land or any other commodity that can be owned by a person.
3. If the state imposes a permanent limit on the amount of land which can be owned by its citizen, and legally prohibits them from acquiring any property beyond that prescribed limit, then such an imposition of limit is completely prohibited by the Shariah."
The two dissenting judges, Nasim Hassan Shah and Shafiur Rahman argued that a limit on land holdings was necessary to reform society and alleviate poverty.
Could our parliament reopen the case to align it with its dream of a Medina welfare state? Medina state, like Singapore, owned all land. Are jagirs a divine or a British gift? How did the filthy rich, the feudal lords and the industrial robber barons come into being? If accumulated wealth in a few hands is rooted in wrongdoing, a considerable chunk of it should be mopped up. Peek into the pre-partition gazetteers and you would know the patri-lineage of many of today's Tiwanas, Nawabs, Pirs, Syed, Faqirs, Qizilbashs, Kharrals, Gakkhars, and their ilk. Taqi Osmani overlooked that a feudal aristocracy was created whose generations ruled post-independence governments. Read Zahid Hussain's article, `House of feudals', in the April 1985 issue of Herald. Is it anathema to look into the origin of land grants or wealth accumulation in public interest? Why not tax them heavily to fund basic needs of the downtrodden?
Defence Establishment
According to Pasha, "the lump sum budgetary allocation for defence in 2018-19 is Rs. 1492 billion this is equivalent to over 30 per cent of the total projected federal current expenditure budget for the year (p.385. ibid.).
A critique of Pasha's view
A bitter lesson of history is that only such states survived and were able to strike a balance between constraints of security and welfare. Garrison or warrior states vanished as if they never existed. Client states, living on doles from powerful states, ended up as banana republics. We should at least learn from the European security experience. In Europe, potent external threats forced weaker states to coalesce.
History shows some states collapsed suddenly while others decayed gradually. Just think of what great status were empires like Austria-Hungary, Spain, Portugal, the Netherlands, Sweden and Tsarist Russia (exposed to the 1917 revolution) and even the erstwhile USSR.
A common feature of all strong states had been that they had strong military and civil institutions, de jure capability to defend their territory and policies that favoured the citizenry rather than dominant classes — feudal lords, industrial robber barons and others.
India's rising defence expenditure ratchets up Pakistan's defence outlays. Unless India lowers its defence outlay it is difficult for Pakistan to reduce its defence expenditure.
Conclusion
Factors contributing to Pakistan's economic malaise are obvious. However political will to grapple them is lacking.