Kurds Have Been Preparing for Trump's Betrayal—With a Vengeance
Late Sunday night in Washington, the White House announced it was pulling U.S. troops out of northeast Syria to clear the way for a Turkish invasion. The Kurds there who led the fight on the ground that defeated the so-called Islamic State had seen President Donald Trump's betrayal coming. But still they hoped it could be avoided.
"Don't let the Turks disrupt my wedding," our translator texted in September prior to our arrival in the region. For more than a year, we have been visiting almost monthly to interview captured ISIS cadres held by the Kurdish and Arab troops of the Syrian Democratic Forces (SDF) as part of a project for the International Center for the Study of Violent Extremism.
In September, we saw the Turkish threat to invade at any moment was held off by tense U.S. negotiations in which the SDF made considerable concessions, allowing Turkey to patrol jointly a large swath of territory while agreeing to remove checkpoints and military positions farther back from the Turkish border.
"They should put their patrols inside Turkish territory, and not enter Syria," SDF leaders told us at the time, as they reluctantly acquiesced to U.S. demands.
Bitter friends
Many current and former White House advisors counseled against the kind of announcement made Sunday night. Defense Secretary James Mattis resigned last year over Trump's threat to remove the few thousand U.S. troops in Syria, who not only served as advisors in the fight against ISIS, but as deterrence against Turkish operations east of the Euphrates River.
In a particularly bitter post on Twitter, Bret McGurk, who served as the special U.S. presidential envoy for the fight against ISIS from 2015 to 2018, wrote, "Donald Trump is not a Commander-in-Chief. He makes impulsive decisions with no knowledge or deliberation. He sends military personnel into harm's way with no backing. He blusters and then leaves our allies exposed when adversaries call his bluff or he confronts a hard phone call."
The U.S. military learned about the withdrawal plan only after Trump decided on it following his Sunday phone call with Turkish President Recep Tayyip Erdogan. It has pulled out of two small observation posts in the security-mechanism zone near the Syria-Turkey border so far. But no further withdrawals are imminent, according to a knowledgeable source. The military, remembering Trump's December order out of Syria and subsequent reversal, is waiting to learn if Trump will follow through with withdrawal this time.
Trump responded to criticism this time with some extraordinary tweets. He made an explicit threat to Turkey if, as many anticipate, the Kurdish fighters now guarding thousands of ISIS prisoners redeploy to the Turkish front and there are massive escapes. "As I have stated strongly before, and just to reiterate," Trump wrote, "if Turkey does anything that I, in my great and unmatched wisdom, consider to be off limits, I will totally destroy and obliterate the Economy of Turkey (I've done before!)."
There was no expression of concern for the Kurds.
A recently departed senior Pentagon official considered the pullout a "blatant betrayal" of the U.S.' Kurdish partners that gives "carte blanche to Erdogan" for a widely forecast bloodletting. "It's going to be a massacre, that's clear," the ex-official told The Daily Beast. "It's fundamentally wrong. They destroyed the Caliphate."
But the Kurds are not entirely defenseless. Military leaders of the dominant group, known as the YPG or People's Protection Units (and their female YPJ partners), already were in overdrive in September, preparing for what they had long anticipated—a possible betrayal by their closest ally, the United States.
Digging in
Alongside every major highway and criss-crossing the entire Northern Syria area, in fields, cities and towns, we saw digging for an extensive system of tunnels.
"We're ready either way," the Kurdish leaders told us when we asked if they trusted the Americans to keep the Turks at bay.
Kurds don't have much, but their spirit of freedom and their desire to protect their hard-won territory and what they see as their incipient democracy was evident everywhere in September as the YPG troops prepared for battle with a much better equipped foe—the Turkish armed forces, the second biggest military in NATO.
But nobody who fought ISIS in Syria in one vicious battle after another has forgotten that the huge Turkish army stood by and did nothing against the Islamic State as its killers carried out genocidal campaigns against Yazidis and Shiites, while abducting, torturing, ransoming or beheading Americans, Europeans, and Japanese, among others. Through all that, NATO ally Turkey was not interested in intervention. Far from it.
That was until the White House statement Sunday night, up to which the U.S. military denied Turkey the ability to operate in airspace over SDF controlled territory, effectively making it more difficult to enter Northern Syria to conduct the "terrorist cleansing operation" that Turks insist upon. They already carried out one such operation in Afrin, west of the Euphrates, in January 2018, displacing Kurds and effectively taking over the area, using what Kurds claim are former ISIS cadres to fight for them.
Turks view the Northern Syria area of Rojava, and the YPG dominated SDF, as controlled by Kurdish PKK terrorists operating under another name—wolves in sheep's clothing. Indeed, in times past—until 1998—PKK leader Abdullah Ocalan, lived freely in Syria and the father of the current Assad allowed him to train and equip his highly disciplined terrorist group for attacks into Turkey. It's also true that over time, the various governing parties of Syria, Iraq and Iran have made use of PKK assaults on Turks as a way to exert pressure on Turkish politics. Turkey has suffered greatly from PKK terrorist attacks both inside Turkey and globally, and the PKK is clearly designated on the U.S. and EU's list of terrorist organizations.
In recent concessions to Turkey's alarm over the SDF, a group they view as being in the hands of the PKK, the U.S. recently added additional individuals involved in the PKK to the U.S. State Department's specially designated terrorist list. Turkey has also developed drones that fly over the Qandil mountains, in northern Iraq, making it easier to spot PKK movements and routinely send fighter jets to bomb them.
In the case of northern Syria however, until President Trump's announcement late Sunday night Washington time, the U.S. policy was to deny the Turks military incursions into territory where U.S. troops patrol and the U.S. military controls the airspace and claims by Turkey that the SDF is PKK have also been hotly disputed.
While Turkey sees the SDF as dominated and led by a terrorist organization, the U.S. has a completely different perspective, viewing the YPG and SDF as valued allies in the fight against ISIS. Indeed, YPG and YPJ (Women's People's Protection Units) fighters lost over 1,000 lives fighting ISIS and it is common to see Kurdish men and women in Rojava on crutches, in wheelchairs and otherwise suffering from serious and lifelong injuries sustained in the battle to retake ISIS dominated areas, including Raqqa.
While the rest of the world was silent, the YPG and YPJ can also take credit for going to the rescue of the Yazidis on Sinjar mountain in 2014, fighting to stop ISIS from carrying out a massive genocidal campaign in which ISIS cadres captured and enslaved countless Yazidi women, boys, and girls. The men were killed by ISIS, the boys killed or indoctrinated. The women and girls subsequently were raped and treated as chattel. But thousands were able to escape with YPG help.
The prisoners
At present the SDF houses thousands of captured ISIS prisoners, holding the men in repurposed schools and prisons overflowing with former fighters and in camps similarly run at overcapacity for ISIS women and children. According to a March 2019 UN report, a total of 8,000 Islamic State fighters currently are held in SDF custody.
In our recent visits to north and east Syria from May through August, relying on our primary intelligence sources, we were told that approximately 2,000 of these Islamic State prisoners were considered "foreign terrorist fighters" from North Africa, Europe, and the Americas.
The same data was also corroborated in an August 2019 press release by the Office of the Spokesperson, Special Envoy of the Global Coalition to Defeat ISIS, Ambassador James Jeffrey. Just under a 1,000 of the prisoners are believed to be Europeans.
ICSVE has interviewed approximately five percent of those detained. Most appear to have become totally disillusioned, are exhausted from battle and prison and say they want to lay down arms. While there is no specific deradicalization or rehabilitation program applied to them at present and we have been requested by the SDF and also agreed to build one, it's safe to say the majority are spontaneously deradicalizing and simply want to return home to their former lives after facing a judicial process.
The SDF prisons are overcrowded and the SDF leadership repeatedly has expressed a need to ICSVE researchers for technical assistance in dealing with terrorist prisoners and for financial assistance to build at least five prisons. Riots and attempted jail breaks have occurred in SDF prisons holding foreign fighters. Likewise, recent news reporting shows over-capacity has prisoners sleeping next to each other on their sides to be able to fit into small and overcrowded rooms.
Three detention centers holding ISIS women and children also are administered by the SDF: Camps Hol, Ain Issa and Roj. According to a UN Report as of April 2019 an estimated 75,000 women and children were being held. Our data suggests that at least 60,000 are Syrians and Iraqis. At least 8,000 children and 4,000 wives of foreign fighters remain in the camp.
Women and children live in tents in these camps which are hot in the summer, freezing cold during winter, and leak cold rainwater as well. Dust blows around the camps causing breathing difficulties for some. Women and children have died of typhus, tent fires, and other dangers in the camps. Recently vaccinations have been offered, but many mothers don't trust the program and refrain from having their children vaccinated. The women cook for themselves and complain that the food provided them lacks nutritious fruits and vegetables. Schools are lacking as well.
All of the camps housing women have suffered from ISIS enforcers still dedicated to the group who require the other women to continue to cover themselves and punish those who speak out against them. These women have attacked other women, set their tents on fire, stolen their possessions, attacked, bitten, beaten and stabbed guards and have murdered other women creating a sense of chaos, constant danger and oppression in the camps. Recently a gun fight broke out in Camp Hol, with one woman killed and seven wounded.
Foreign fighters from about 60 countries remain in SDF custody. We have interviewed foreign fighters who are nationals of the United States, Canada, Australia, Trinidad and Tobago, the UK, Belgium, France, the Netherlands, Pakistan, Dagestan, Turkey, Denmark, Russia, Kosovo, Montenegro, Albania, Bosnia, Indonesia, Tunisia, Saudi Arabia, Morocco, Libya, Switzerland, Egypt, and Germany.
A tribunal?
While the SDF has struggled to contain the overflow of captured ISIS fighters, they have been frustrated by Turkish politics and threats to their very existence. In recent years with the Syrian uprising and rise of ISIS in Iraq and Syria, the Turks saw it to be to their advantage to fund, train and equip Islamist rebels that they believed could keep the Kurdish independence movements in Syria in a weakened state or altogether destroyed.
The Kurds, meanwhile, fought back in 2015 when ISIS invaded the city of Kobani on the Turkish border and rose up as a valiant on-the-ground force to repel the terrorists. The U.S. led coalition began arming and supplying the YPG and YPJ, and providing air cover, infusing the Kurds with a powerful sense of valor and military might that ultimately led to the complete territorial defeat of an Islamic State "Caliphate" that had taken as its motto "remain and expand."
ISIS is hardly a defeated foe however, with weekly sleeper cell attacks occurring in both Syria and Iraq and the likes of ISIS leader Abu Bakr al Baghdadi still making video and audio appeals to supporters around the world to reinstate the Caliphate, starting with breaking the ISIS prisoners out of captivity.
The subject of ISIS captives is one of great importance to President Trump who repeatedly has threatened to release the roughly 12,000 ISIS foreign men, women and children prisoners held by the SDF in prisons and camps. Trump's view is that each country has to take its citizens back, even countries like Sweden that lack a terrorism law under which to prosecute returnees, and countries like France, which already has a serious militant jihadi prison problem and fears any more potential ISIS cadres inside its penitentiaries.
These countries have continued to tell the SDF that an international tribunal can be established in its territory to try ISIS prisoners in place. But the UN Counter Terrorism Directorate and U.S. State Department strongly disagree with this proposal and President Trump continues to tweet that he is simply going to release the prisoners to European countries refusing to repatriate them—even though it is the SDF, not Washington, that has them in custody.
In a series of tweets on Monday, Trump claimed erroneously that most of the ISIS prisoners are foreigner terrorist fighters and seemed to ignore that ISIS, even when based far away in Syria, is a very real threat to U.S. citizens and interests.
It is "time for us to get out of these ridiculous Endless Wars, many of them tribal, and bring our soldiers home. WE WILL FIGHT WHERE IT IS TO OUR BENEFIT, AND ONLY FIGHT TO WIN. Turkey, Europe, Syria, Iran, Iraq, Russia and the Kurds will now have to … figure the situation out, and what they want to do with the captured ISIS fighters in their "neighborhood." They all hate ISIS, have been enemies for years. We are 7000 miles away and will crush ISIS again if they come anywhere near us!"
While arguments of who should be responsible to prosecute and hold ISIS prisoners can be made on both sides, in many ways Europe, Jordan and many other countries effectively did "flush the toilet" of their militant jihadi problem by allowing them to freely exit their countries to go fight in Syria, most of them ultimately joining ISIS. The U.S. at present repatriates all of its ISIS fighters bringing them to swift and sound justice at home.
ISIS Ambassador to Turkey
Turkey also has a responsibility in the rise of ISIS, having allowed over 40,000 foreign fighters to cross over its border into Syria, many unabashedly on their way to join the Islamic State. Many prisoners tell us of Turkish complicity with their journey into ISIS-land and being wished well by border guards who winked as they crossed into Syria.
Abu Mansour, a 36-year-old Moroccan ISIS emir interviewed by ICSVE in February 2019 in Iraqi prison, told us that he basically functioned as the ISIS ambassador to Turkey, negotiating border issues, the transfer of ISIS wounded into Turkey for treatment, the flow of foreign fighters across the Turkish border into ISIS territory, and other logistics. "The subject of Turkey is a very big one," he said, "and the mutual interests include the obvious and the hidden."
"Their benefit was that it was a border area and we have a border strip with them," Abu Mansour continued. "Security is one of them, and they wanted to control north of Syria." The Turks wanted to control the entire border region in Syria and even into Iraq as far as Mosul, according to Abu Mansour, but they wanted to do it through a proxy force. "So, they wanted to find organizations that would do this favor for them, including terminating the presence of the Kurdish Workers Party [the PKK], without a direct interference from Turkey. At the same time, especially since they were part of NATO, they don't want to anger NATO, because they need NATO."
By the same token, Turkish President Erdogan's background as a committed Islamist created a certain sympathy, as did his ambition to revive in modern form the old Ottoman empire, Abu Mansour claimed. "The pretext of [controlling the] Kurdistan Workers' Party [PKK] is a strong pretext for Turkey, but they have ambitions, as they have entered regions that don't have PKK in them."
Abu Mansour explained the Turkish and ISIS relationship through his own experiences. In 2013, he said, he was assigned to receive the ISIS volunteers arriving in Turkey, but later, "I supervised the country entry operations, registration as a whole." Then in 2015, he said, "I worked on external relations, relations with the Turkish intelligence. It started when I was at the borders." First there was an agreement about passing the wounded from Syria into Turkey, about the border crossing and security arrangements.
"Ambulances, especially in critical and serious situations, could go straight to the [border] gate," said Abu Mansour. "Then a Turkish ambulance takes the case to the Turkish hospitals, and it is followed up inside Turkey. There was a hotline with intelligence who are located at the borders. Most places were available, [including] hospitals in Turkey [and] there was a technical staff of doctors who follow up the case in Turkey. The [Turkish] state was paying for certain operations performed in private hospitals, but most cases referred by the public hospitals were for free."
Abu Mansour said he had "face-to-face meetings with Turkish delegations. Sometimes they represented the intelligence services, sometimes the Turkish army, depending on the issue. "Most meetings were in Turkey on the border strip, but there were also meetings in Ankara and Gaziantep, depending on the issue," said Abu Mansour. He would travel with a delegation of two or three ISIS people."
Referencing the easy relationship, as he saw it, between ISIS and the Turkish intelligence and military, Abu Mansour claimed, an ISIS emir could "go to Ankara without a problem. They always sent a car, or a bodyguard. At one point, we met weekly, depending on the issue and its importance to Turkey and to us, according to the demand."
The situation described by Abu Mansour raises a question: did the ultimate defeat of ISIS in fact deprive the Turks of the proxy buffer zone they wanted—which they are now invading Syria to establish?
Abu Mansour recalled, "Turkey asked on many occasions for a safe zone." This would be a demilitarized zone where it would provide ISIS with whatever it wanted, but only inside Syrian territories. According to Abu Mansour, , ISIS refused to grant it, and relations started to fall apart.
Eventually, Turkey grew sick of the back and forth, and there was also a split in ISIS leadership, with one faction deciding it would take the terror war into Turkey with a 2016 bombing at Istanbul airport.
At the time, Abu Mansour was in Gaziantep, Turkey, and the Turkish authorities told him they thought this was an orchestrated act to pressure Ankara. But he says that was not the case. The external security services of ISIS had started setting their own agenda, "carrying out operations everywhere," Abu Mansour told us. "We reached a state in which they couldn't care less about politics, and they worked like gangs, [and would] strike anywhere."
While Turkey continues to claim that the SDF, our strongest ally in fighting ISIS, is a terrorist dominated group, many questions remain about Turkey's own complicity with ISIS. Given that during a bitterly fought war with ISIS, in which many Kurdish lives were lost, that the SDF managed to take control of the area, institute a functioning political system that included granting an impressive array of minority rights and rights to women, the SDF deserves our respect and protection.
But U.S. President Donald Trump has put a price on all this. "The Kurds fought with us," he tweeted, "but were paid massive amounts of money and equipment to do so." That they saved countless lives in the process, including American lives, does not seem to have been a factor.
Spencer Ackerman also contributed reporting to this article.
Author's note: first published in The Daily Beast
Are The U.S. And Its Partners Losing The Grip On Syria's North East?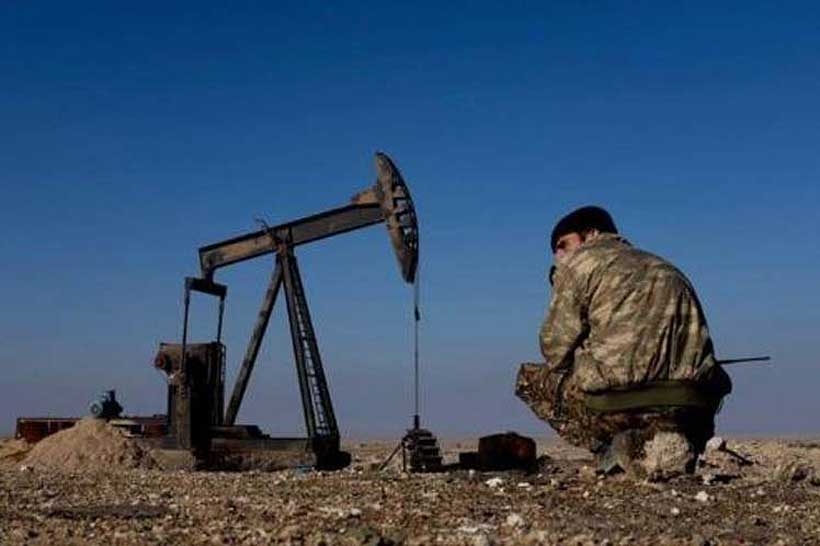 The oil-rich province of Deir Ezzor located in Eastern Syria has witnessed another escalation between the local Arab populace and the Kurdish-dominated Syrian Democratic Forces (SDF). Unexpectedly for the SDF and the U.S. military, the protesters have established control over a number of towns, and it seems they are willing to go further.
Sources close to the SDF initially reported that the protesters limited their demands by requesting a solution to a number of minor issues, but soon enough it became evident that it was not the case and the issue – and a major one – was the presence of SDF in the area. The demonstrators were quick to turn from chanting slogans to taking control of towns: in a single day they captured all of Shuhayl, Al-Hawayej, Diban and forced the SDF members to leave before blocking the roads.
The protests were sparked by a series of assassinations of influential leaders of Al-Aqidat and Al-Baqara tribes. Three Deir Ezzor sheikhs were killed in less than a week: Sheikh Suleiman Khalaf al-Kassar from Al-Aqidat was shot in Busayra village July 30. The next day Sheikh Suleiman Al-Weis who belonged to Al-Baqara was shot in the head by two gunmen on a motorcycle in Al-Dahla. Finally, Sheikh Muttshar al-Hamoud al-Hifl was shot in the outskirts of Al-Hawayej on Sunday, August 2. His relative Sheikh Ibrahim al-Hifl was also wounded in the incident but survived.
In a peculiar coincidence, a few weeks before the assassinations the tribal leaders were invited to a meeting with the SDF Commander Mazloum Abdi with the U.S. servicemen also present. The agenda reportedly included co-operation between the tribes and the SDF. It was reported that at least one of the victims, Muttshar al-Hifti, declined to participate and to engage with the Americans.
An insight into the details of these meetings can be gained through the reports about an oil deal allegedly struck by the SDF and a little known American oil developer Delta Crescent LLC. Delta Crescent was granted exclusive rights for production, refinement and export of the oil from Deir Ezzor fields potentially bringing the participants annual profit of hundreds of millions dollars, according to statements made by U.S. officials. The deal was met with harsh response from the Syrian government who labeled it a "deal between thieves".
According to sources on the ground, the implication is that those who fell victim to the assassinations shared this view and opposed the deal. Their removal, however, has clearly failed to deliver the results intended by the masterminds behind their deaths, yet another time when the Kurds were thrown to the wolves by the U.S. who is accustomed to making their allies bear the consequences of the reckless pursuit of the American interests.
Meanwhile the SDF started to amass forces in the vicinity of the areas shaken by the unrest. The reinforcements sent from Al-Shadadi, Al-Sousa and Baghuz are gathering at the US military base near Al-Omar oil field. Moreover, two US Apache attack helicopters were spotted patrolling the area. These developments combined with lack of report on any negotiations between the protesters and the SDF leadership paint a grim picture, indicating that the SDF likely intends to use force to disperse the protests.
It is not the first time the SDF resorts to the use of force when faced with the discontent of the local populace in north-eastern Syria, although this approach had never brought the desired result. All areas affected by the protests have been subjected to dozens of raids of the SDF and the US special forces. Reports on these operations unfailingly mentioned arrests of ISIS terrorists. They failed to mention, however, what the Pentagon files under the category of "collateral damage" – deaths of civilians killed in the result of the actions of the US military and their allies.
The upheaval in Deir Ezzor is yet another evidence that the SDF, initially an independent movement, has degraded to a tool or a lever of American influence in Syria, and now finds itself fighting consequences instead of locating the root cause of the unrest – widespread corruption among the officials of the Kurdish administration and dramatic deterioration of the living conditions.
The regional turbulence created by Washington's constantly shifting stance – or rather a lack of stance – on Syria has grown so strong it finally turned against the American interests. The latest escalation in Deir Ezzor should be considered nothing but a byproduct of this ill-designed policy and, perhaps, marks a beginning of the end of the US and SDF hegemony in Syria's North East.
The Looming Disaster of the Safer Oil Tanker Moored off the Coast of Yemen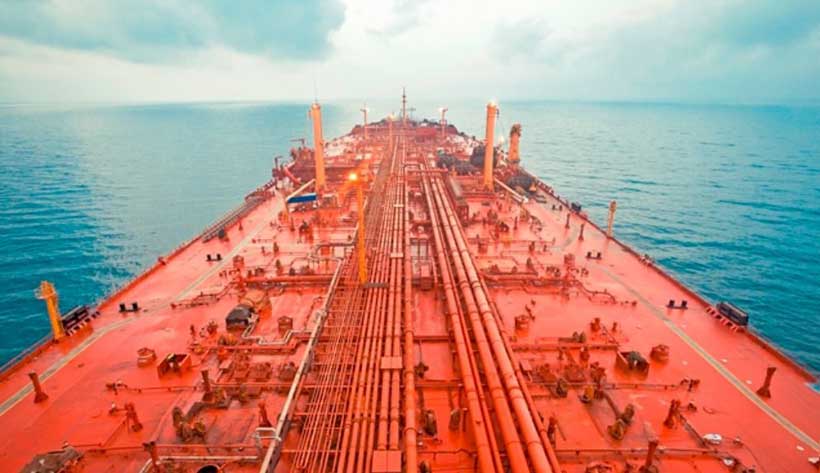 Amidst the raging conflict in Yemen, the challenge of the Safer Oil Tanker emerges as one of the most hazardous risks to the environment safety in the Red Sea as a result of the potential oil spillage in the Red Sea at any moment.
Following expressing deep alarm, the United Nations Security Council called on 29 June,2020, to immediately grant unconditional access for the United Nations technical experts to assess the tanker's condition without overdue to prevent growing risk of possible rupture, explosion or even spillage.
The threat of the floating Oil Tanker, moored off the coast of Yemen, does not only impose challenges to the geopolitical and strategic importance of the Red Sea, but it rather represents a huge challenge that threatens the environment safety, leading to one of the largest environmental hazards in the world, after the unforgettable 1989 Exxon Valdez oil spill disaster in Siberia – Russia.
On 18 July 2019, the United Nations Humanitarian Affairs Coordinator Mr. Mark Lowcock informed the UN Security Council of the growing threats of the deserted Safar Oil Tanker, warning of possible explosion or leakage of its loads [1.14 M barrels of crude oil]. In his briefing on the humanitarian situation in Yemen, he pointed out that such an incident would result to a disastrous crisis to the marine life in the Red Sea and maritime in the straits of Bab-Al Madeb and Suez Canal which are two significant water corridors to the world.
It is known that the Red Sea is home for some scarce invertebrates such as corals and 600 species of fish. Unless preventative measures are taken now and immediately to prevent oil spill or possible tanker explosion, we will concretely witness a disastrous incident leading to severe effect on the Red Sea marine environment, and on both biodiversity and livelihoods starting from Yemen and extending north to Suez Canal through Jobal strait and the Gulf of Suez and south through Bab-Al Madeb strait reaching even Hormoz strait through the Arabian sea.
Environment experts' projections expect that 115 islands are vulnerable to the risk of oil pollution; 126,000 fishermen will lose their source of income, among them 76,000 fishmen are in Al Hodeidah governorate; 850 tons of fish stocks will be exposed to the danger of contamination and death in Yemen, in the Red Sea and in Bab Al-Mandam; more than 500 fish species are at high risk of disappearing; and 300 corals will certainly disappear as a result.
The problem emerged following the takeover of the Capital Sanaa on 21 September 2014, when Houthi militias implemented unilateral actions inter alia dissolving parliament and taking over Yemen's government institutions, which have seriously escalated the situation, leading to illegitimate seizure of power "coup d'etat", and eventually leading to current conflict in Yemen.
The floating storage and its connected offloading terminals have not been inspected or maintained since 2015 after Houthis militias took control of the area including port of Ras Isa to which the floating tanker is connected by terminals extending 9km off the coast of Yemen.
Yemen's internationally-recognized government has warned in many letters of evident corrosion and lack of maintenance, creating the conditions for serious environmental disaster. The Yemeni government made an urgent call for the UN to send inspection team to scale the risks.
Unfortunately, the UN inspection team was denied access to the floating tanker by the Houthi militias many times. The UN inspection team is tasked with the mission to provide the necessary inspection and put recommendations for the needed maintenance and continuing to create obstacles will refrain the team from reaching the tanker and delivering the urgent inspection.
Lately, the Government of the Republic of Yemen repeated asserting the urgent emergency of the imminent catastrophe of the floating "Safer Oil Tanker". The government confirmed that "given the critical nature of the aging floating tanker's situation, on 27 May 2020 leaks have been reported in the tanker causing water leaked into the tanker's operational machineries raising the possibilities of the tanker rupturing, sinking or even exploding.
Despite urgent fixing of leaking occurred, the deteriorating situation of the tanker threatens continuing eroding. As a result, on 15 July 2020, the UNSC held a session to debate latest urgent developments and called for urgent response to be taken by the Houthi militias as required by the inspection team. It is worth mentioning that the Houthis always show willingness to accept the inspection team just like the assurances made by the Houthis in August 2019 only to be withdrawn right before the inspection team was due to board the tanker.
The Yemeni government has always approved all relevant initiatives recommended by the UN to allow addressing the serious matter and proposing necessary urgent solutions to the Safer oil tanker, as part of the responsibility to the humanitarian and economic measures proposed by the office of the UN Special Envoy Mr. Martin Griffiths and as part of its responsibility to building and sustaining environment safety; however, the Houthi militias continue refusing to allow permissions to the UN inspection team to visit the oil tanker, noting that the situation of the Safer oil tanker is becoming extremely critical more than ever, causing increasing threats of possible oil spillage, tanker sinking and explosion at any moment.
In conclusion, the Safer Oil Tanker is a floating time-bomb and allowing inspection and maintains is the only possible means that will stop a serious catastrophe from happening. If incidents of explosion or even oil spill occur, that will lead to one of the worst man-made environmental disasters in the Red Sea. Action must be taken immediately while we have in hand an opportunity to protect the environments and spare the lives of millions of people in Yemen and the region from a looming tragedy.
Greater Implications of the Iran-China Deal on India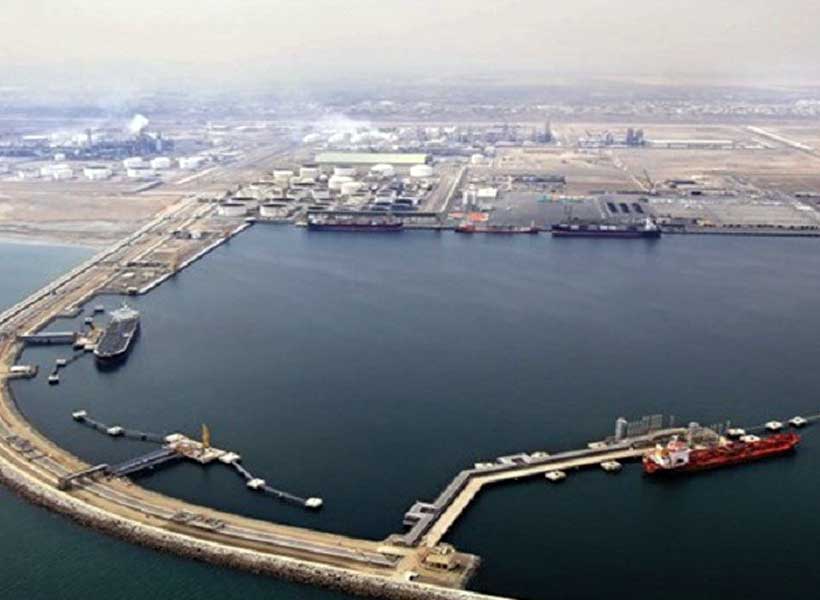 Authors: Dhritiman Banerjee and Subarna Mustari*
India entered as a stakeholder in the development of Iran's Chabahar port in 2016 as part of an India- Afghanistan- Iran trilateral agreement on Establishment of International Transport and Transit Corridor. A landmark strategic victory for India, this agreement not only connected New Delhi with Kabul but also provided India a link to Eurasia through the International North-South Transport Corridor (INSTC). Additionally, it sought to challenge China's investment in the Gwadar Port in Pakistan as part of China-Pakistan Economic Corridor (CPEC). Indian involvement in the Chabahar- Zahedan Railway project therefore has far-reaching implications for New-Delhi's interests in the Asian geopolitical scenario. However, after Iran's signing of a landmark investment deal with China earlier this year, we aim to analyze the implications of the deal on India in this article.
The Middle East is particularly important to India because of its vast energy resources. Stephen P. Cohen feels that five factors steer India's policy in the Middle East namely:
1. Energy Security: India is very reliant on Oil and Gas resources from the Middle East and therefore relations with most of the major suppliers including Iran, the UAE, Saudi Arabia and Iraq are strategically important to India. And India does not want to become a victim to a sudden increase in Oil and Gas prices or a temporary embargo of these resources as the pipeline from Central Asia to India via Iran, Afghanistan and Pakistan is not likely to materialize soon.
2. The Muslim Factor: Although a secular democratic State, India has a very high Muslim population who resonate with countries in the Middle East which brings out the relation between India's foreign and economic policy on the one hand and domestic politics on the other. This linkage has particularly increased in importance after the passing of the controversial Citizenship Amendment Act (CAA) by the Modi Government which is thought to be discriminatory against Muslims and has provoked sharp criticism from the international community.
3. The Kashmir Factor: For Indian foreign policy it is of paramount importance that the Middle Eastern States do not interfere in Kashmir or support Pakistan regarding the issue. Therefore it conducts a "sophisticated balance of power diplomacy" in order to contain the spread of Pakistani influence regarding Kashmir and to keep the Kashmir issue out of all discussions.
4. The Israel Factor: India's recent cultivation of strategic relations with Israel has led to important advancements in the technology, intelligence, and military sectors as well as important leverage in the US but many analysts in India are still skeptical about cultivating close relations with Tel Aviv. Eventually it can be said that a balance between Tel Aviv and Tehran will become an important factor in Indian Foreign Policy.
5. The Non-Proliferation Factor: Because of India's strategic relations with the US, India does not want to violate American non-proliferation goals in the region. But Indian strategists have had a long history of skepticism regarding American non-proliferation strategies and tactics with skepticism. In fact the Indian leadership was at the forefront in the development of the theoretical case against the Non-Proliferation Treaty (NPT) and the global non-proliferation regime. In fact, most of the arguments developed by India are now used by Iran and North Korea to justify their opposition to the NPT and therefore India must find a solution to this paradox in the near future as although its record of horizontal proliferation has been very good, it has been an example for States regarding vertical proliferation.
China's offer to invest $400 billion in Iranian oil and gas sectors over 25 years tokening a comprehensive trade and military partnership between the two nations is undoubtedly far more beneficial to Iran than India's promise of a $150 million investment scheme over 10 years. This deal is mutually beneficial for both China and Iran and the Iranian economy reeling under sanctions will get a much needed lifeline. Similarly, China is facing international criticism over its aggressive political and military strategies that include attempts at hegemonizing the South China Sea (SCS) at the cost of the other littoral States, passing a new security law to strengthen its control over Hong Kong and engaging in a border standoff with India in Ladakh. This deal therefore allows China a strategic leverage in the Middle East. China's strategic decision for such an investment into Iran comes at a notable time – immediately following the Sino-Indian Border Clash of June 2020. Iran's decision to choose a more lucrative deal from a more lucrative regional partner facing the same extra-regional opponent – the United States – intersects directly with India's vested security interests in Iran against both China and Pakistan. Furthermore, India's relations with the United States puts both India and Iran in a very complicated situation with Iran at greater risk of allowing more Chinese presence than India in the region, given the former's bigger investment and the mutual threat of the United States.
India, compared to China, not only has far less to offer economically to neutral yet strategic prospective allies (Iraq, Iran, and other Gulf nations) in countering China in the West Indian Ocean Region (IOR), but its alliance with the extra-regional United States has compromised Iran's faith in India as concrete ally. With such a timely investment, China has in one stroke obtained a highly strategic regional ally against the United States in securing its energy concerns, and simultaneously taken the battle directly to Iran where India is attempting to undermine China's String of Pearls (SOP) strategy (Gwadar Port, Pakistan) through the Chabahar Port.
Furthermore, India's recent history of erratic dealings in the middle-east, and compliance with the US's policies in Asia has dipped the region's confidence in India as a reliable regional partner. China's already expanding foothold in the middle-east and Africa, and stronger deliverance makes it a better prospective partner for Arab nations who see China as such. In fact, in recent years China's influence has grown in the region through an increase in economic investment. Between 2005 and 2019, China has invested over $55 billion in the region according to the AEI's China Global Investments tracker. Between 2004 and 2014, China also gave financial assistance of $42.8 billion to the region according to Aid Data Research lab. Also for many States in the Middle East, China is their most reliable trade and strategic partner as well as a key source of technology and armed drones. Therefore, it can be claimed that while Iran and China have patterned their foreign policies in such a way that it regionally benefits them against extra-regional influences; India's current foreign policy narrative accounts to a degree of dependency on extra-regional powers that limits its regional interests of security against its two biggest border rivals – China and Pakistan. Secondly, India's engagement with the United Sates in the maritime arena remains limited in the eastern side of the Indian Ocean at a time when India needs to increase a collaborative presence on the western side – which, given the unfavorable economic effects of the pandemic and wishful economic management of the Indian Government, leaves room only for clever diplomacy on India's part. Therefore, Indian dealings in the middle-east and in the West IOR have to be strategically designed with not just extra-regional allies which share the same apprehensions of Chinese presence; but also look to secure greater strategic partnerships with East Asian nations like South Korea and Japan to balance its over-dependence on the United States for energy and geopolitically diversify its defense against China's SOP doctrine.
India, apart from expedient solidification of its energy, trade, and security interests in the middle-east, has to double-down on its Act East Policy especially with Indonesia and Malaysia. In fact, in this regard it can be said that relations with these two countries, particularly with Indonesia, will be of paramount importance to India. This will help cement India's claim of a rules based maritime order in the Indo-Pacific in order to check Chinese attempts to hegemonize the region. In this regard, the link between the Andaman and Nicobar Islands and the Aceh Province in Indonesia will cement maritime ties between the two countries and help to check Chinese advances near the strait of Malacca through the SOP strategy. However, a major restriction to such collaborations in this regard, would be the persecution of Muslims under the Modi government in India and the religious radicalism prevailing in the country. Another more viable option available to India is the QUAD group consisting of India, US, Australia and Japan. India can use this grouping to not only uphold its claim of a rules based maritime order but also gain a foothold in the SCS region and pose a challenge to China through close alliances with the QUAD and ASEAN (Association of South East Asian Nations). Therefore, to conclude, it can be said that a new Cold War maybe brewing between India and China which might set to define the very nature of Asian geopolitics in the near future.
* Subarna Mustari is an undergraduate student of Political Science at Bethune College, Kolkata. Her interests lie in Political Science and International Relations as well as in history of war, colonialism and philosophy. She has recently published for Modern Diplomacy.