Bangladesh Needs Traditional and New Solutions to End Poverty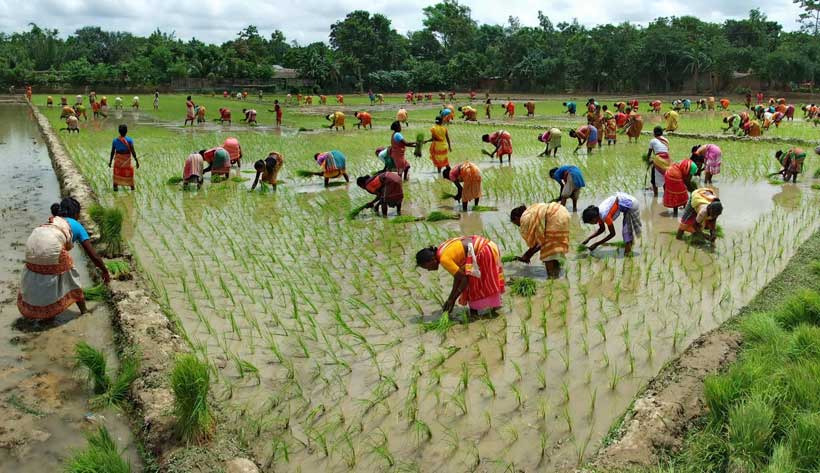 Bangladesh has progressed significantly in reducing poverty and improving living conditions, mostly driven by labor income. Between 2010-2016, about 8 million Bangladeshi exited poverty.
The report, Bangladesh Poverty Assessment, launched today, shows that robust economic growth continued driving poverty reduction, but at a slower rate. Since 2010, while the pace of economic growth increased, the rate of poverty reduction declined.
Also, poverty reduced unevenly across the country. Since 2010, the historical gap in poverty between eastern and western divisions re-emerged: in the west, poverty increased in Rangpur division, stagnated in Rajshahi and Khulna, while in the east, poverty declined moderately in Chittagong, and rapidly in Barisal, Dhaka, and Sylhet.
"The progress that Bangladesh has made in reducing poverty in the last decade is remarkable," said Mercy Tembon, World Bank Country Director for Bangladesh and Bhutan. 'But, with one out of four people still living in poverty, the country needs to do more, especially in addressing the new frontiers of poverty. For example, tackling urban poverty is critical since at current trends more than half of the poor in Bangladesh is projected to live in the urban areas by 2030."
During the same period, rural areas accounted for about 90 percent of the poverty reduction in the country. There was little poverty reduction in urban areas and the share of urban people living in extreme poverty remained the same. This has slowed the national progress in poverty reduction.
Industry and services, not agriculture, mostly led poverty reduction in rural areas. Agriculture growth was slower and less poverty reducing than before. In urban areas, manufacturing, in particular the garments sector, led the poverty reduction. However, slowing down of job creation in manufacturing limited the share of families who could benefit. Also, poverty rates among self-employed in the service sector increased, creating a setback on urban poverty reduction.
"The report highlights that traditional drivers of poverty played a role, but also notes the limits of some of these drivers in bringing about progress", said Maria Eugenia Genoni, World Bank Senior Economist and report co-author. "Further, to achieve its vision of upper middle-income country by next decade, Bangladesh can build on its own experience of innovative policy experimentation to tackle poverty in a more sophisticated and urbanized economy."
Since the country is facing new and re-emerging frontiers of poverty reduction—urban poverty and a re-emerging east-west divide—the report advocates that by adopting traditional and fresh solutions, Bangladesh can reduce poverty faster.
AHM Mustafa Kamal, Minister of Finance, was the chief guest at the event, where the policy makers, civil society, private sector and media representatives joined.
Going Digital is Necessary for Small Businesses to Survive
APEC member economies must work together to promote and encourage the transition of the region's micro, small and medium enterprises (MSMEs) to the emerging digital economy, urged Malaysia's Minister of Entrepreneur Development and Cooperatives, Dato Sri Dr. Haji Wan Junaidi Bin Tuanku Jaafar.
"Going digital is not an option, it has to be done. It is a necessity to survive," he said in his opening remarks of the APEC 26th Small and Medium Enterprises Ministerial Meeting held virtually on Friday.
APEC ministers in charge of small and medium enterprise policy exchanged views to address the severe economic impact of the pandemic to MSMEs and detailed steps to build more resilient, inclusive and sustainable environment for the sector.
MSMEs play a significant role in the region's economic growth, contributing around 40 to 60 percent to the growth domestic products of most APEC economies. As a response to the pandemic, APEC members have been providing support measures for the sector ranging from tax reliefs, wage subsidies, interest rates reduction, soft loans and refinancing, so that business owners and managers can sustain their operations and continue to contribute to the global economy.
"In the new normal, businesses must pivot their strategies and business models to adapt to the digital economy and incorporate innovation and technology in order to remain resilient," he added. "Besides all the fiscal stimulus, it is equally imperative to support MSMEs to go digital while helping them to adjust and overcome the challenges."
He cautioned members of the multi-faceted challenges and concerns of going digital, including data privacy, cybersecurity, digital fraud and the digital divide. He highlighted the importance of strengthening cooperation and collaboration within APEC member economies "during and beyond this pandemic."
APEC has been consistent in acknowledging the significant contribution MSMEs give to the region's economy and employment. In her remarks at the meeting, Dr Rebecca Fatima Sta Maria, Executive Director of the APEC Secretariat, highlighted that policy work undertaken by other APEC groups can contribute to helping MSMEs in the region.
"Support for MSMEs in APEC is cross-cutting and requires close partnership within our fora and the private sector," she said. "We need to advance progress in structural reforms, trade facilitation and digital initiatives such as the single window implementation to make it easier, faster and cheaper to do business in the region and to ensure seamless flow of good and services within economies and across the borders."
During the meeting, ministers endorsed a joint statement focusing on member economies' commitment to support MSMEs in restarting and reviving their businesses through digitalization, innovation and technology.
Ministers also endorsed a new five-year vision to reinforce business ethics and integrity in health-related sectors called Vision 2025 launched earlier this month at the 2020 APEC Business Ethics for SMEs Virtual Forum under the world's largest ethics pacts to strengthen ethical business practices in the medical device and biopharmaceutical sectors.
Socially Responsible, Low-Carbon Capitalism Can Ensure 'Job-Full' Recovery From COVID-19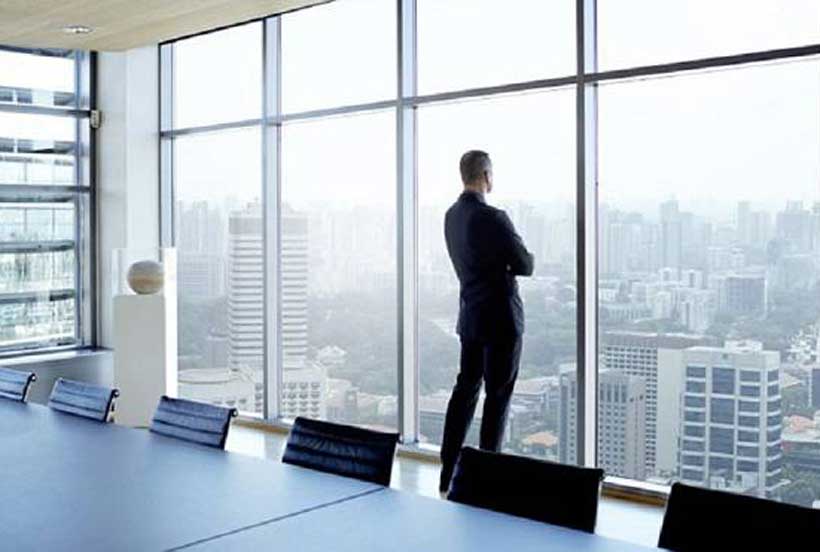 COVID-19 has caused a jobs crisis but, if we are to recover from the pandemic, two more fundamental crises need tackling: climate change and the nature of capitalism itself. This was the view of leaders taking part in the World Economic Forum's Jobs Reset Summit, which opened today.
"The low-carbon revolution will be a booming space for jobs," said Alan Jope, Chief Executive Officer, Unilever, United Kingdom. Jope said he hopes the recovery from the pandemic will prove a turning point in the battle with climate change, because a greener business can drive both revenues and job creation.
According to the European Union, investments in renewable energy could create three times as many jobs as investing in fossil fuels. "One of the most dangerous mindsets in the world," said Jope, "is to set up a false dichotomy between sustainability and economic growth." Unilever has saved 800 million euros in sustainable sourcing, while attracting more customers through low-carbon products. A business that is trying to be responsible is a magnet for talent, he said, adding: "We see purpose as a pathway to better profits."
Environmental and social pressures have exposed fault lines in the structure of global capitalism, which tends to perpetuate inequalities, said Ray Dalio, Founder, Co-Chairman and Co-Chief Investment Officer, Bridgewater Associates – one of the US's leading hedge funds. "The profit-pursuing system won't change educational disparity, for example, because profit is a self-reinforcing system," he said, adding: "Capitalism by its nature tends to create greater wealth gaps." Dalio pointed out that the wealthiest 40% of US citizens spend five times more money educating their children than the bottom 60%, accelerating inequalities in wealth and job opportunities. "There needs to be a coordinated effort to restructure how the machine works," he said. Jope agreed the world needs to shift to a more "evolved model of capitalism" to create a job-full recovery. "We must change the measures of success," he said, criticizing the preoccupation with measuring only GDP and profit.
Over half the global workforce will need to reskill in the future of work, according to the World Economic Forum. Businesses, civil society and governments all have to cooperate in reskilling their people, said Rania A. Al-Mashat, Minister of International Cooperation of Egypt. This is easier in countries such as Egypt, as its largely young population is tech-savvy. However, as well as reskilling people, governments must invest in the digital infrastructure needed to enable the new generation of technology entrepreneurs to thrive. The minister emphasized the need for building inclusive societies, pointing out that Egypt was the first country in Africa and the Middle East to launch the Forum's Closing the Gender Gap Accelerator project, launched a year ago.
Governments have an increasingly prominent role in directing financial flows, as the world emerges from the pandemic. The rate at which governments are borrowing and central banks are printing money means that decisions on where money and credit flow are becoming increasingly political, said Dalio. Decisions on state stimulus packages, for example, will have a major impact on job creation. Dalio also hailed ESG (environmental, social and governance) investing as a "very powerful force now." He does not have high confidence in shareholders putting social good above financial gain, he said, "but with ESG investing and with governments redirecting funds in a totally different way, it'll happen."
ILO and IOM sign agreement to strengthen collaboration on migration governance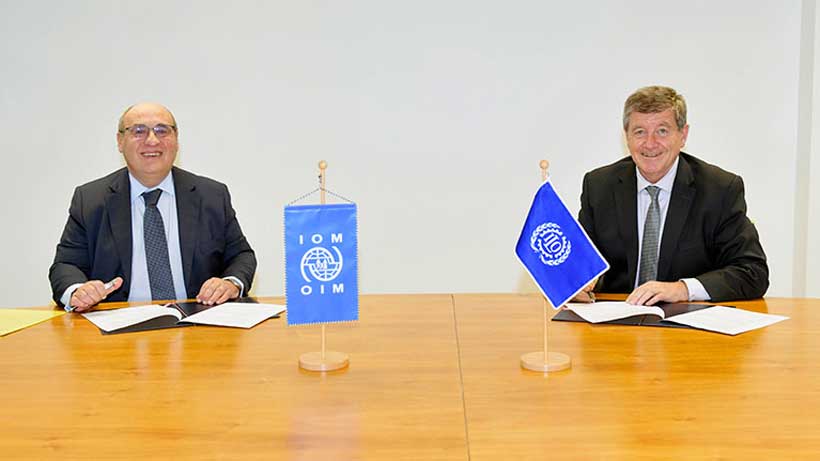 The International Labour Organization (ILO) and the International Organization for Migration (IOM) have signed an Agreement to create a framework for cooperation and collaboration to enhance the benefits of migration for all.

The framework includes joint support for improved migration governance, capacity building and policy coherence at national, regional and global levels. Other areas of work may also be developed.

The Agreement was signed by Guy Ryder, ILO Director-General, and António Vitorino, the IOM Director-General, on Friday 23 October, at the ILO Headquarters in Geneva.

Speaking after the signing ceremony, Ryder said: "This Agreement seals an important alliance between our two organizations. Together, we will be stronger and more effective in both fulfilling our individual mandates and in collaborating on areas that are crucial for reshaping the world of work so that it is more inclusive, equitable and sustainable."

"The COVID-19 pandemic is having a brutal impact on economies and societies. Vulnerable groups, particularly migrant workers and their families, are being disproportionately hit. There could be no better time to reinforce our partnership and combine our strengths, so that we can help countries and our constituents build back for a better future."

Vitorino said: "The agreement that we are signing today will help us further solidify our collaboration at the time when joint solutions are so much needed, with a pandemic that is hitting the most vulnerable the hardest. As we move towards post-pandemic recovery, we fully embrace the call to build a better world together, tapping into the added value of each partner. With ILO, we have much to co-create and we look forward to future cooperation within the broader UN family, with our partner governments, private sector and civil society."

The new ILO-IOM Agreement builds on the agencies' comparative advantages, expertise, and respective constituencies. By encouraging joint initiatives, the Agreement aims to strengthen international migration governance and boost cooperation, capacity building and joint advocacy to promote migrants' rights and decent work opportunities.

By encouraging social dialogue, it will allow workers' and employers' organizations – who sit equally with governments in the ILO's tripartite membership structure – to contribute to policy discussions.

A workplan will be developed in the next six months to push forward the collaboration at global, regional and country levels and, more importantly, facilitate the implementation of the Agreement in the field, where both agencies are working directly with affected populations.

It will seek to enhance the agencies joint contribution to their member states, UN country teams, and societies to achieve the goals of the 2030 Sustainable Development Agenda .

The Agreement will also allow the ILO and IOM to strengthen support for their respective constituencies in implementing the Global Compact for Safe, Orderly, and Regular Migration (GCM), and contribute to other global and regional migration policy fora and debates.