Bangladesh Needs Traditional and New Solutions to End Poverty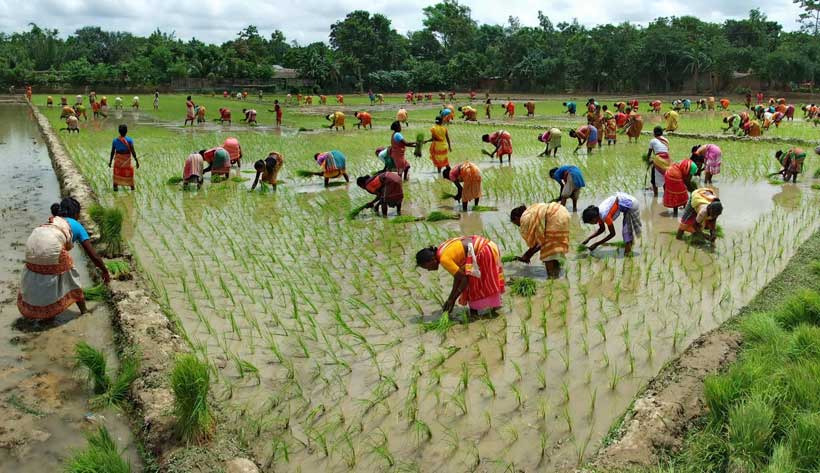 Bangladesh has progressed significantly in reducing poverty and improving living conditions, mostly driven by labor income. Between 2010-2016, about 8 million Bangladeshi exited poverty.
The report, Bangladesh Poverty Assessment, launched today, shows that robust economic growth continued driving poverty reduction, but at a slower rate. Since 2010, while the pace of economic growth increased, the rate of poverty reduction declined.
Also, poverty reduced unevenly across the country. Since 2010, the historical gap in poverty between eastern and western divisions re-emerged: in the west, poverty increased in Rangpur division, stagnated in Rajshahi and Khulna, while in the east, poverty declined moderately in Chittagong, and rapidly in Barisal, Dhaka, and Sylhet.
"The progress that Bangladesh has made in reducing poverty in the last decade is remarkable," said Mercy Tembon, World Bank Country Director for Bangladesh and Bhutan. 'But, with one out of four people still living in poverty, the country needs to do more, especially in addressing the new frontiers of poverty. For example, tackling urban poverty is critical since at current trends more than half of the poor in Bangladesh is projected to live in the urban areas by 2030."
During the same period, rural areas accounted for about 90 percent of the poverty reduction in the country. There was little poverty reduction in urban areas and the share of urban people living in extreme poverty remained the same. This has slowed the national progress in poverty reduction.
Industry and services, not agriculture, mostly led poverty reduction in rural areas. Agriculture growth was slower and less poverty reducing than before. In urban areas, manufacturing, in particular the garments sector, led the poverty reduction. However, slowing down of job creation in manufacturing limited the share of families who could benefit. Also, poverty rates among self-employed in the service sector increased, creating a setback on urban poverty reduction.
"The report highlights that traditional drivers of poverty played a role, but also notes the limits of some of these drivers in bringing about progress", said Maria Eugenia Genoni, World Bank Senior Economist and report co-author. "Further, to achieve its vision of upper middle-income country by next decade, Bangladesh can build on its own experience of innovative policy experimentation to tackle poverty in a more sophisticated and urbanized economy."
Since the country is facing new and re-emerging frontiers of poverty reduction—urban poverty and a re-emerging east-west divide—the report advocates that by adopting traditional and fresh solutions, Bangladesh can reduce poverty faster.
AHM Mustafa Kamal, Minister of Finance, was the chief guest at the event, where the policy makers, civil society, private sector and media representatives joined.
EU trade agreements: Delivering new opportunities in time of global economic uncertainties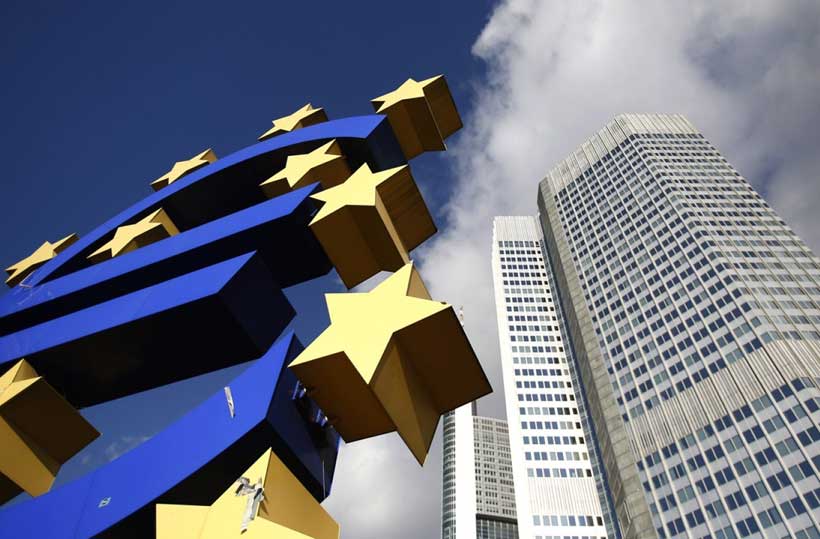 Despite the difficult global economic climate, European companies have continued to make good use of the opportunities created by the European Union's trade network – the largest in the world. In 2018 this network covered 31% of Europe's trade exchanges, a figure that is set to rise significantly (to almost 40%) as more trade agreements enter into force, according to the European Commission's annual report on the implementation of trade agreements released today. Overall, trade accounts for 35% of the EU's gross domestic product (GDP).
In 2018 EU exports to and imports from trade agreement partners showed positive developments, with a continued growth of 2% and 4.6% respectively, with a strong performance of EU agri-food exports. The EU's growing network of trade agreements is creating economic opportunities for workers across Europe, with over 36 million jobs being supported by exports to outside of the EU. The EU recorded a surplus of €84.6 billion in trade in goods with its trade agreement partners, compared to its overall trade deficit with the rest of the world of about €24.6 billion.
Commenting on the report, Commissioner for Trade Cecilia Malmström said "Trade agreements create opportunities for European businesses to grow and hire more people. Today's report shows that overall trade is up, and more of our global trade is covered by preferential deals than ever before. Our food and drink exports in particular are flourishing thanks to lower tariffs and legal protection abroad for artisanal EU products like Champagne and Feta. The report also provides evidence of how our focus on trade and sustainable development is bearing fruit. Furthermore, we have taken a number of unprecedented steps to enforce the commitments made by our trade partners in the last year, including notably on workers' rights. There is still work to be done, of course. But by opening up this data to the wider public we hope to launch a wider discussion about how to make sure trade agreements benefit as many citizens as possible."
Looking at specific sectors across agreements, the 2018 report shows:
EU agri-food exports to trade partners continued to grow with an overall increase of 2.2% compared to the previous year. Exports of agri-food products to South Korea also gained 4.8 %. Also noteworthy are agri-food exports to Georgia, Moldova and Ukraine, which grew by 11% compared to 2017;
EU industrial goods exports also increased overall by 2%, with stronger growth among others for chemicals (2.5 %), mineral products (6 %) and base metals (4.4 %).
Looking for instance at one of the recent trade agreements, the report shows that in the first full calendar year (2018) of the EU-Canada trade agreement implementation:
bilateral trade in goods grew by 10.3% and the EU's trade surplus with Canada increased by 60%;
EU goods exports to Canada rose by 15% (or €36 billion in extra export revenue), especially for sectors where import duties were previously high such as pharmaceuticals (up 29%), machinery (up 16%) or organic chemicals (up 77 %); 
EU Agri-food exports to Canada (accounting for 9% of total EU exports) rose by 7%.
Moreover, following intensive discussions in the joint committees created under the different trade agreements, several partner countries lifted barriers to trade, thus allowing more EU companies to benefit fully from the opportunities these agreements offer. Danish and Dutch farmers, for example, will be able to export beef to South Korea, while Poland and Spain will be able to export poultry meat to South Africa.    
The report investigates also the impact of the provisions included in the dedicated 'Trade and Sustainable Development' (TSD) chapters, which are part of all modern EU trade agreements. These chapters aim at engaging with trade partners to implement international rules on labour and the environment, as incorporated in multilateral environmental agreements or International Labour Organisation (ILO) conventions. Recent achievements ahead of the entry into force of the respective agreements include the ratification by Mexico and Vietnam of ILO Convention 98 on the rights to organise and collective bargaining. Additionally, the agreements with Vietnam, Japan, Singapore, Mercosur and Mexico include reinforced commitments to effectively implement the Paris Agreement on Climate Change.
In 2018 and 2019, the EU also took several enforcement actions under its trade agreements, including in relation to labour standards. Among other examples, the EU requested a panel following South Korea's failure to ratify ILO Conventions on workers' rights, notably freedom of association and collective bargaining.
However, the report also highlights the need to increase efforts – together with Member States and stakeholders – to raise awareness of the opportunities trade agreements offer, as well as stepping up enforcement action so the agreements deliver the intended results. 
The report will now be subject to discussion with the European Parliament and Member States' representatives in the Council.
Turkey's Syria offensive could spark another catastrophe
Airstrikes and a ground offensive by Turkey in northern Syria against Kurdish forces have left civilians dead and forced tens of thousands to flee, UN agencies said on Friday, amid fears of another "humanitarian catastrophe" in the war-torn country.
Expressing concern about the military campaign launched on Wednesday, the UN's emergency relief chief Mark Lowcock noted that the Turkish Government had "assured me that they attach maximum importance to the protection of civilians and the avoidance of harm to them".
Speaking to journalists in Geneva, Jens Laerke from the Office for the Coordination of Humanitarian Affairs (OCHA), said that Thursday had seen "intense shelling all along the north-eastern Syrian border with Turkey, from Jarablus, to the west of the Euphrates, to the Iraqi border".
Highlighting the potential for further suffering for Syrians caught up in more than eight years of war, Christian Cardon de Lichtbuer, from the International Committee of the Red Cross (ICRC), said that "we have there all the ingredients for unfortunately yet another humanitarian crisis in Syria".
UN human rights office confirms eight civilian deaths
As of Thursday evening, the UN human rights office, OHCHR, reported that seven civilians, including two women and a boy, had been killed in the first two days of the Turkish operation.
A male civilian man was also reported killed in Jarablus on Wednesday, OHCHR spokesperson Rupert Colville said, adding that a woman and a boy were injured yesterday, during "counter-attacks and ground strikes" by Kurdish non-State armed groups.
In response to the mass displacement of people from the northern border area, mainly to Al-Hasakeh district, the World Food Programme (WFP) has provided ready-to-eat meals to around 11,000 people there, with the help of the Syrian Arab Red Crescent (SARC).
WFP supports close to 650,000 people in north-eastern Syria via a field hub in Qamishli; around 580,000 are currently in areas under Kurdish control, it said in a statement.
"Mass population displacement has been reported since the escalation of violence", said WFP spokesperson Hervé Verhoosel. "Over 70,000 people from Ras al-Ain and Tal Abiad have been displaced so far."
UN food agency 'will cover' needs of the displaced
Several thousand more have move to Raqqa governorate since the beginning of Operation Peace Spring by the Turkish military on Wednesday, Mr. Verhoosel added, while many other were on their way to shelters in Raqqa city, "where WFP will be covering their food needs".
Although UN humanitarian staff remain in Qamishli, "their ability to operate and provide relief is severely restricted" by the hostilities, OCHA's Mr. Laerke explained, adding that local authorities were also reportedly "imposing some quite strict security measures at checkpoints".
Linked to the military campaign, Marixie Mercado from the UN Children's Fund (UNICEF) said that the Alouk water pumping station reportedly came under attack early on Thursday.
"This is a station that provides safe water to at least 400,000 people in Hassakeh governorate, including displacement camps," she said
In Tal Abiad, two schools have been reportedly taken over for military use, Ms. Mercado added, while child protection programmes have been suspended in Ras al-Ain, Mabrouka camp, Tal Halaf, Sulok and Tal Abiad.
Health and Nutrition response in Ras al-Ain and Mabourka camp had also been put on hold, while schools in these areas have closed and the water supply has been affected.
Asked whether any Syrian refugees had been seen returning to a so-called safe zone either side of the Turkey-Syria border, Andrej Mahecic, spokesperson for the UN High Commissioner for Refugees (UNCHR), said that he had "no information" of any Syrian refugees doing so.
Any such buffer zone would have to set up "with full international humanitarian law safeguards in place, including the consent of the Government and warring parties and the zone being of civilian character, the safety of civilians would be hard to guarantee", the UNHCR spokesperson added.
So-called 'safe zone' is not managed by UN
Echoing those comments, OCHA highlighted the vulnerability of those displaced by the conflict and the uncertainty surrounding a so-called buffer zone cleared of Kurdish fighters on the border, reportedly proposed by Turkey.
"It's not something that's been set up by humanitarians, it is a zone that has been set up by military planners in Turkey," said Mr. Laerke. "We do not control it and we have not been involved in the planning of it."
After more than eight years of war in Syria, needs are "significant and widespread", Najat Rochdi, Senior Humanitarian Adviser to the UN Special Envoy for Syria, reiterated in Geneva on Thursday.
Over 11 million people require some form of humanitarian assistance, she said, including 4.7 million living in areas of high severity of need.
Amid uncertainty about how the military campaign will develop, the ICRC reiterated concern about the lack of basic services available to those displaced in the coming days and weeks, in towns and cities levelled by bombardment and shelling in a bid to drive out ISIL forces.
"People are moving inside Syria, so we can assume, yes, they will go towards (the) south," said the international Red Cross committee's Mr. de Lichtbuer. "With the complexity and so areas like Deir-Ez-Zor, and Raqqa, which are not necessarily places that can welcome thousands of people, we will see how it evolves in the coming hours, because it is moving very fast."
ADB Unveils New 5-Year Strategy for Nepal to Promote Stronger, More Inclusive Economy
The Asian Development Bank (ADB) has released a new 5-year Country Partnership Strategy (CPS) for Nepal that lays out ADB's support to help the country achieve its goal for a stronger and more inclusive economy.
The Nepal CPS for 2020–2024, endorsed by ADB's Board of Directors today, will focus on three priority areas: improved infrastructure for private sector-led growth, improved access to devolved services, and environmental sustainability and resilience. Under the new strategy, ADB expects to lend an estimated $500 million to $600 million on average during 2020–2022.
"With the political stability and the federal system of governance in place, Nepal is poised to bring about the desired economic and social transformation," said ADB Country Director for Nepal Mr. Mukhtor Khamudkhanov. "Our new CPS is aligned with the government's plan of achieving higher economic growth, reducing poverty, and improving people's lives. Nepal has seen reduced poverty and raised literacy levels in the last decade. Now, moving forward, smooth implementation of federalism, investments in critical physical infrastructure, and creating an environment for private sector investments are critical to further boost growth and reduce poverty."
Under the new CPS, ADB will support hydropower development and renewable energy, roads and air transport, logistics, and trade facilitation to strengthen domestic, regional, and international connectivity; reduce the costs of production and trade for businesses; and attract private investment. The CPS will help support development of cities and urban municipalities, quality education and employment-oriented skills development, and increased agriculture productivity and commercialization to augment rural incomes. These will be targeted to benefit women and disadvantaged social groups.
In all its development programs and projects, ADB will continue to prioritize gender equality and social inclusion, as well as disaster resilience and environmental sustainability.
The CPS also supports increased availability of, and more equitable access to, basic services through the federal system of governance; stronger resilience to natural hazards that occur periodically; and sustainable use of natural resources. ADB will assist with policy reforms for devolved service delivery, including subnational public financial management; and sector reforms in agriculture, air transport, and water supply. Knowledge and development of institutional capacity, especially at subnational levels, will be emphasized.
The CPS reflects feedback from ADB's consultations with the government agencies at the central, provincial, and local levels, as well as with international development partners, civil society, and the private sector.
Since its establishment in 1966, ADB has provided almost $6 billion in financial and technical assistance to Nepal. The assistance was provided in energy, transport, water supply and urban infrastructure services, agriculture and irrigation, and education.