New IEA policy review offers recommendations for Estonia's energy transition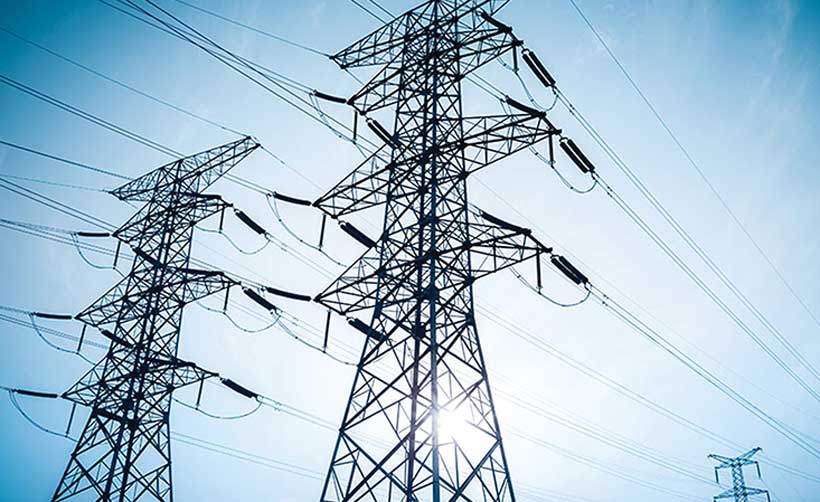 Estonia is on the brink of a major energy transition that will involve a substantial change in the role of domestically produced oil shale in its energy mix, the International Energy Agency said today in its in-depth review of the country's energy policies.
Estonia's energy supply is unique among IEA member countries because of its strong reliance on domestically produced oil shale, which dominates electricity generation. This provides the country with a high degree of energy independence, but it also gives Estonia the highest carbon intensity of all IEA countries. Oil shale, an energy-rich sedimentary rock, and the shale oil produced from it are different from light tight oil (sometimes also referred to as shale oil), which is produced from shale formations, often together with shale gas, in hydraulic fracturing. This is not done in Estonia.
In the future, Estonia's transport and power sectors will need to shift to lower-carbon energy sources. Its industry is set to move towards extracting higher value from the country's oil shale resources by producing more liquid fuels that also have environmental benefits.
"This transition represents a major economic and social challenge, and we recommend that it be supported by identifying cost-effective pathways for the decarbonisation of the energy sector," said Dr Fatih Birol, the IEA's Executive Director.
The in-depth review of Estonia's energy policies is the first by the IEA since the country became the 29th member of the organisation in 2014. The report discusses the energy challenges Estonia faces and recommends possible solutions to help it to achieve a secure and sustainable energy future.
Estonia made strong progress in the deployment of wind power until 2015, but significant administrative barriers have since emerged. As wind power is likely to be the lowest-cost technology for future large-scale renewable energy projects in Estonia, the IEA encourages the government to quickly address the barriers to its deployment.
"I congratulate Estonia on already achieving its mandatory EU emissions reduction and renewable energy targets for 2020," Dr Birol said. "The IEA believes that reaching the ambitious targets for 2030 can be possible but requires more determined action, taking economic and energy security considerations into account."
Estonia's main challenge in the transition to a cleaner energy future – one shared by many IEA countries – is the decarbonisation of its transport sector, which is currently not on track to meet short-term emissions and energy efficiency targets. The IEA recommends that the government review the energy taxation of all fuels to better reflect their carbon content. That would accelerate the switch to low emission technologies, notably in the transport sector.
Following the expansion of regional energy infrastructure and improved cooperation between Estonia and its EU neighbours, the country is now firmly embedded in the European energy system, which brings significant energy security benefits. Instead of pursuing energy independence as a major energy policy target, the IEA recommends that Estonia work with its EU neighbours to prioritise the identification of market-based solutions to diversify supply and enhance security of supply.
Today, Estonia's level of electricity interconnection is already substantially higher than the target set for EU countries. The expected synchronisation of the Baltic electricity grid with the continental European grid by 2025 will further increase Estonia's security of electricity supply. This will also alleviate any potential supply concerns arising from the expected reduction of electricity generation from oil shale.
Chad nationalized all assets and rights of Esso Chad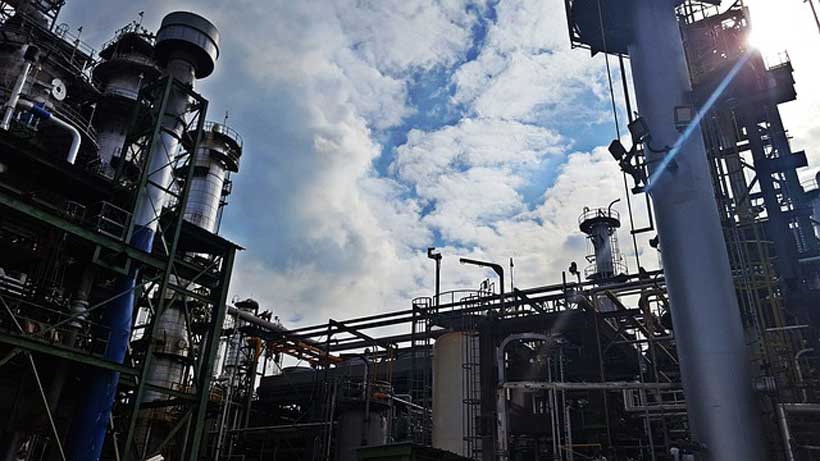 The President of the Transition of Chad, Mahamat Idriss Déby Itno, by decree N°0465/PT/PM/MHE/2023 of March 23, 2023, nationalized all the assets and all the rights of any kind arising from the Conventions, Exploration permits, Exploitation Authorizations and Hydrocarbon Transport Authorizations of ESSO Exploration and Production Chad Inc, informs Le Tchad Info.
The company held concessions in a number of productive fields, as well as rights over oil extracted there and a share in a pipeline transporting crude to neighbouring Cameroon for export via the port of Kribi.
Oil Minister Djerassem Le Bemadjiel did not immediately respond to AFP questions as to the reasons for the nationalisation.
In December, his ministry said the government was concerned about the "vital and sovereign assets" of the Doba oil fields and the pipeline in the event of any "irregular operation".
The vast semi-desert country, lying at the crossroads of eastern and western Africa, is one of the poorest countries in the world.
It became an oil producer and exporter in 2003 and has since become heavily dependent on the sector. Sales account for more than 11 percent of gross domestic product (GDP), according to the World Bank.
European Green Deal: EU agrees stronger rules to boost energy efficiency
The Commission welcomes the provisional agreement reached this morning with the European Parliament and the Council to reform and strengthen the EU Energy Efficiency Directive. This deal marks a further step in the completion of the 'Fit for 55′ package to deliver the European Green Deal and the REPowerEU Plan. It shows once again the EU's determination to become climate neutral by 2050.
Reaching higher targets with better instruments
For the first time, the energy efficiency first principle is given legal strength with a clear requirement for EU countries to take energy efficiency into consideration in policy, planning and major investment decisions in the energy sector and beyond.
The agreement establishes an EU energy efficiency target of 11.7% for 2030, exceeding the Commission's original 'Fit for 55′ proposal. It requires EU Member States to collectively ensure an additional reduction of final and primary energy consumption, compared with energy consumption forecasts made in 2020.
Under the provisional deal, the annual energy savings obligation nearly doubles to ensure continual progress. EU countries will be required to achieve new savings each year of 1.49% of final energy consumption on average, from 2024 to 2030, up from the current level of 0.8%. They will gradually have to reach 1.9% by the end of 2030. This is an important instrument to drive energy savings in end-use sectors such as buildings, industry and transport.
The revised rules also give a greater responsibility to the public sector to increase energy efficiency. Public bodies will need to systematically take into account energy efficiency requirements in their public procurement of products, services, buildings and works. A new annual energy consumption reduction target of 1.9% is introduced for the public sector. EU countries' obligation to renovate each year at least 3% of the total floor area of buildings owned by the public administration now also covers the regional and local levels.
Companies will be encouraged to be more energy-efficient under the revised Directive. First, energy management systems will become a default obligation for large energy consumers. All enterprises, including SMEs that exceed 85TJ of annual energy consumption, will have to implement an energy management system. Otherwise, they will be subject to an energy audit (if their annual consumption exceeds 10TJ). For the first time, a reporting scheme for energy performance of large data centres is also introduced.
Under the agreed rules, EU countries will also have to promote local heating and cooling plans in large municipalities having populations above 45,000. Also, with the revised definition of efficient district heating and cooling, minimum requirements will be gradually changed to ensure a fully decarbonised district heating and cooling supply by 2050. Support to new high-efficiency cogeneration units using natural gas and connected to district heating in efficient district heating and cooling systems will only be possible until 2030, whereas any other fossil fuel use will be banned for new heat generation capacities in such systems.
The deal further strengthens provisions on energy efficiency financing to facilitate the mobilisation of investments. Under the new provisions, EU countries will be required to promote innovative financing scheme and green lending products for energy efficiency, by ensuring their wide and non-discriminatory offer by financial institutions. EU countries will have to report on the volume of energy efficiency investments.
Alleviating energy poverty and empowering consumers
The agreement includes the first ever EU definition of energy poverty. Member States will now have to implement energy efficiency improvement measures as a priority among people affected by energy poverty, vulnerable customers, low-income households, and where applicable, people living in social housing. The revised rules put a stronger focus on alleviating energy poverty and empowering consumers, including the creation of one-stop-shops for, technical and financial assistance and out-of-court mechanisms for the settlement of disputes.
Next steps
Today's provisional agreement now requires formal adoption by the European Parliament and the Council. Once this process is completed, the new legislation will be published in the Official Journal of the Union and enter into force.
Background
The European Green Deal is the EU's long-term growth strategy to make Europe climate-neutral by 2050. The revision of the Energy Efficiency Directive is one of the 'Fit for 55′ proposals presented by the Commission in July 2021 to make the EU's climate, energy, land use, transport and taxation policies fit for reducing net greenhouse gas emissions by at least 55% by 2030, compared to 1990 levels. Achieving these emission reductions in the next decade is crucial to Europe becoming the world's first climate neutral continent by 2050 and making the European Green Deal a reality.
Energy efficiency is also a key pillar of the REPowerEU plan, which is the EU's strategy to get rid of Russian fossil fuel imports as soon as possible. In May 2022, the Commission proposed as part of the REPowerEU Plan to enhance long-term energy efficiency measures, including an increase of the binding Energy Efficiency Target under the 'Fit for 55′ package of European Green Deal legislation.
Ships harness wind for voyage to a cleaner future
By Gareth Willmer
There is no mistaking Cristina Aleixendri's enthusiasm – and competence – when it comes to talking about how wind-assisted shipping is on the verge of making a planet-changing comeback.
Aleixendri founded a company called bound4blue with two fellow Spaniards in 2014 to develop sail technology inspired by their training in aeronautical engineering.
Dream come true
'When we started, we were seen as crazy engineers for wanting to bring sails back to ships,' she said. 'But when we speak to shipowners today, they tell us we'll go back to wind and it will never be abandoned.'
It's easy to understand why. The shipping industry accounts for about 3% of global greenhouse-gas emissions and is trying to move away from heavy fuel oil, which is highly polluting.
'Wind-propulsion technology will become a standard,' said Aleixendri. 'It started as a dream of mine. Now, I see it less as a dream and more of a reality.'
Not only has Barcelona-based bound4blue attracted growing interest from shipping firms in its wind-assisted propulsion system but Aleixendri has achieved significant personal recognition for her efforts.
In 2019, she made the Forbes 30 Under 30 list for manufacturing and industry in Europe. The following year, Aleixendri won the European Institute of Innovation and Technology Woman Award recognising inspiring female entrepreneurs.
Wind in the sails
Now, bound4blue is coordinating an EU-funded sails project that borrows the company's name and runs for two years through February 2024. There's big room for growth in wind-assisted shipping.
As of September 2022, only 21 large commercial ships globally were equipped with the ability to harness wind energy, according to the International Windship Association. Though predicted to more than double to as many as 50 vessels this year, that's still a drop in the ocean compared with the global fleet.
Wind energy is viable for a variety of vessels, including cargo carriers, tankers, ferries and cruise ships, according to Aleixendri.
'It's a massive market because there are more than 60 000 ships sailing worldwide that could benefit from such solutions,' she said. 'This is very nascent.'
As 2023 dawned, the entry into force of new regulations by the International Maritime Organization on energy efficiency and carbon emissions is also expected to spur growth.
'I think it's the right moment to invest in wind propulsion – it's a very sweet spot for us,' said Aleixendri, who is her company's chief operating officer and earned a Master of Sciences degree in aerospace engineering from the Polytechnic University of Catalonia.
Suction fan
Bound4blue has developed what's called an autonomous suction-based sail, which looks nothing like a traditional one. It has the appearance of a cylinder-shaped tower that rises from the ship's deck.
Traditional sails work by ''catching the wind''. The wind creates a higher-pressure area behind the sail compared to its other side. This difference in pressure generates a force that propels the ship forward, known as "lift".
By contrast, bound4blue's ''eSAIL'' contains a suction fan to draw air inside the tower as wind flows around it, creating stronger lift to power the boat.
This results in six or seven times the lift of a conventional rigid sail and could reduce fuel consumption by up to 40% if combined with better vessel design and adjustments in routes to take advantage of prevailing winds, according to Aleixendri. The eSAIL is best suited for the types of windy conditions found in the North Atlantic and North Pacific, she said – though its use is by no means exclusive to those routes.
Emission savings will vary, depending on the general wind conditions on different routes. For example, bound4blue estimates that a merchant ship sailing the 25 000 kilometres from southern Brazil to north-eastern China could save 26% on fuel and emissions.
While it's still early days, some first movers have already reported savings of 15%. Bound4blue has also signed a range of deals with shipping firms including Japan's Marubeni and French-owned Louis Dreyfus Armateurs.
'We have more demand than we can supply today, so we're very happy about how it's going,' said Aleixendri.
While new technology has previously been seen as risky to install on ships, wind-assisted options like bound4blue's are starting to make economic sense and can pay for themselves in fuel savings within five years, she said.
'In the end, wind propulsion is providing free, renewable energy that you don't have to store or invest in infrastructure to supply,' said Aleixendri.
Vessel design
Amid the promise of wind-based options, a challenge arises: ensuring they are properly implemented to achieve their full performance potential or preventing negative knock-on effects on how a ship runs.
So another EU-funded project, OPTIWISE, is investigating how the overall design of vessels can be adjusted to optimise wind-assisted propulsion.
Better attuning ships to the technology can help improve sailing efficiency and emission savings, according to Rogier Eggers, who leads the three-year project running through May 2025.
Design modifications could also help overcome some of the potential negative consequences of installing sails on ships. Doing so may, for instance, create an obstacle for passing under objects like cranes in ports or even affect ships in such a way that they struggle to stay on course.
'That's simply not acceptable, so it's required to look at the shape of the hull and appendages such as rudders to make sure that you get the ship in balance,' said Eggers, a senior project manager at Dutch maritime research institute MARIN.
Over the next couple of years, OPTIWISE plans to use scale models of ships several metres in length to test wind systems and the effects of technological improvements in various sea conditions. The project also intends to employ computer-based voyage simulations and machine learning.
Innovations could deliver savings of well over 30% in carbon emissions, maybe even reaching as much as 50%, if effectively delivered, according to Eggers.
Blast from the past
If wind technologies can be successfully integrated, methods like suction sails, wing sails and cylindrical spinning rotor sails being produced by partners in OPTIWISE could gain real traction, he said.
Adoption of such rotor sails would resurrect a wind-based technology invented a century ago by Anton Flettner, a German engineer. It failed to become widely adopted as a result of the growing popularity of diesel fuel at the time.
'Several suppliers have been pretty active with wind technology and have been getting increased interest from the shipping market for installations,' said Eggers. 'Before, there was a big reluctance to put such things on ships, but devices like Flettner rotors, suction sails and wing sails are now gradually being trusted by the industry.'
This transition promises to set the maritime sector on a course towards slashing emissions.
'We are at the start with shipping in moving towards a zero-emission future,' said Eggers. 'The number of ships equipped now with wind propulsion is still tiny compared to the world fleet, but the hope is that we will soon be seeing hundreds of ships being equipped per year.'