Leaders Call for Greater Cooperation in South and Southeast Asia
The prime minister of Bangladesh and the deputy prime minister of Singapore both called for improved regional cooperation in South Asia and Southeast Asia during the closing session of the India Economic Summit 2019 this afternoon.
"We have always thought about this because of our geographical situation" in the middle of an East-West axis connecting the regions, said Sheikh Hasina, Prime Minister of Bangladesh. Initiatives might eventually include a trans-Asian highway and railway, she suggested. "Now I give more importance to connectivity with Southeast Asia."
As evidence of her country's commitment to regional integration, the prime minister called attention to the Bangladesh-China-India-Myanmar Forum for Regional Cooperation (BCIM), the multilateral trade and investment organization. Bilateral initiatives include cooperation on water and energy initiatives with India. While accepting large numbers of refugees from Myanmar, Bangladesh continues to work with the leaders of that nation on a wide range of issues.
Hasina expressed her desire for "shared prosperity," a concept echoed verbatim by Heng Swee Keat, Deputy Prime Minister and Minister for Finance of Singapore. "We need to create a framework for cooperation," said the Singaporean official. He believes that South Asia-Southeast Asia can become a "great area" for the development of cutting-edge technology. Extending beyond digital technology and artificial intelligence, this should include research and development into new agricultural techniques, he added.
Meeting outcomes:
Reflecting on the challenges and opportunities of the region, the meeting produced numerous notable outcomes:
Drones will soon deliver life-saving medical supplies and vaccines to rural communities in Telangana. The government will begin a drone delivery programme built on a World Economic Forum and Apollo Hospital Group framework.
Clean fuel will fly 1 million airline passengers between Delhi and Mumbai by 2030 thanks to SpiceJet and a coalition of aviation partners. They've joined the World Economic Forum's Clean Skies for Tomorrow Project, promoting the use of biofuels and blended fuels through public-private partnership.
People in Punjab will soon be driving down a 100km electric vehicle corridor, which is part of a sustainable pilot project with the World Economic Forum's Moving India initiative. This is one example of how India is accelerating the adoption of electric mobility nationwide.
Smart cities are no longer a thing of science fiction, but how we collect and use citizens' data responsibly and sustainably is the next big hurdle. To help tackle this, the Smart Cities Mission India joined the G20 Smart City Alliance, chaired by the World Economic Forum, to establish universal norms and guidelines for safe and responsible implementation of smart city technology.
To support Prime Minister Narendra Modi's initiative ending open defecation, the Forum's Young Global Leaders community will mobilize more than $3.5 million in resources to finance the urban sanitation ecosystem in 10 Indian cities, in collaboration with Population Services International (PSI) and the Forum's Global Shapers. Their #AfterTheFlush initiative promotes a healthy and sustainable urban sanitation system.
Doubling farmers' incomes and transforming the agriculture sector is one step closer to becoming a reality. More than 70 global and regional leaders committed to support investments in integrated food value chains throughout the country. This partnership will build on the World Economic Forum's New Vision for Agriculture partnership, which has supported 600,000 farmers.
India's leading energy companies and the Ministry for Petroleum and Natural Gas will partner with the Forum and other public-sector groups to improve the quality of urban services and create more economic opportunities.
The summit succeeded in bringing many innovative ideas to the fore. To ensure these and other initiatives progress, the World Economic Forum launched a high-level Regional Stewardship Board for South Asia. It has a one-year mandate to shape and develop the Forum's work in the region. High-level representatives from Bangladesh, India, the Maldives, Nepal and Sri Lanka will focus on shared regional challenges, including closing the skills gap, sustainable production and trade facilitation.
UNSC urged to act in face of 'humanitarian catastrophe' in Haiti
The Security Council must act urgently to support Haiti as the gang, economic, and fuel supply crises there "intersect in altogether new and frightening ways", the head of the UN Mission in the country, BINUH, said on Monday.
Meanwhile, political stakeholders are still struggling to find common ground and define a path to elections against this backdrop, she added.
Haitian-led solution critical
"An economic crisis, a gang crisis, and a political crisis have converged into a humanitarian catastrophe. We must not lose hope, but rather combine our efforts to find a pathway to a better tomorrow," said UN Special Representative Helen La Lime, speaking from the capital Port-au-Prince.
"A Haitian-led political solution is the first necessary step to address the current crisis. To support Haitians in their effort towards a better future, this Council must take urgent action."
Gang violence continues to disrupt daily life in Haiti, driving more than 20,000 people from their homes.
More than 1 million affected
The UN estimates that at least 1.5 million people in the Caribbean country have been directly impacted by recent unrest, with gender-based violence, and in particular rape, being used systematically.
The economic crisis has caused food prices to soar, while fuel is often available only on the black market.
Protests broke out in Haiti after the Prime Minister announced on 11 September that the Government will reduce some $400 million in fuel subsidies in efforts to increase revenue for social programmes.
By the following day, barricades had been erected throughout the country, prompting a nationwide shutdown, with the situation persisting in the capital for a full five days.
One of the largest gang alliances also blocked the main fuel terminal there on 12 September. The siege lasted for over a week, despite concerted operations by the police over the weekend.
Good offices role
On the political front, Ms. La Lime said she has maintained good relations with all sectors of society and has encouraged dialogue.
"While so-far inconclusive efforts have led to a perceived stalemate, national stakeholders have begun to re-engage with a renewed sense of urgency. In the past weeks, Government representatives, political groups, and civil society organizations launched new consultations on ways to forge a wider consensus on a path to elections. But we're not there yet," she said.
Aid delivery hampered
The insecurity has also severely curtailed humanitarian access and made it "very difficult and dangerous" to deliver, according to Valerie N. Guarnieri, Deputy Executive Director at the World Food Programme (WFP).
"We expect food security to further deteriorate this year, surpassing the record high of 4.5 million people estimated to face crisis or worse levels of acute food insecurity, including 1.3 million people in emergency," she said.
The gangs strangling the capitol are blocking access to fuel supplies and key logistics hubs, including ports and airports, as well as road access to other areas of the country.
Protesters have also ransacked and looted humanitarian warehouses, with WFP losing one-third of its food stocks in just one week. UN agencies and partners estimate they have lost some $6 million during such attacks, which come at the peak of the hurricane season.
Appeal for support
Ms. Guarnieri stressed that WFP and other aid agencies intend to stay and deliver in Haiti despite the challenges, but will need greater assistance.
"Simply put, we're not in a position to support all of those that need our help due to the general lawlessness and operational environment," she said.
"Therefore, we're looking forward to increased support from the Member States, from you, to further facilitate humanitarian access as well as protection of humanitarian actors, personnel and assets."
Fighting illicit trafficking
The armed groups not only compromise stability and security, they also hamper efforts towards peace and lasting development, said Ghada Fathi Waly, Executive Director of the UN Office on Drugs and Crimes (UNODC).
Haiti is particularly vulnerable to the illicit traffic in commodities, particularly drugs, firearms and ammunition. due to its 1,500 kilometres of coastline and land border with the Dominican Republic.
Ms. Waly said UNODC is supporting border management and is working to map out transnational criminal activities in Haiti, as well as their regional impact.
They are also assisting the authorities in building capacity to inspect containers at strategic points such as ports and border crossings.
"These efforts should ensure that customs revenue be effectively sent to activities to support border modernization and border management," she said, speaking in French.
A good night's sleep is a tonic to remember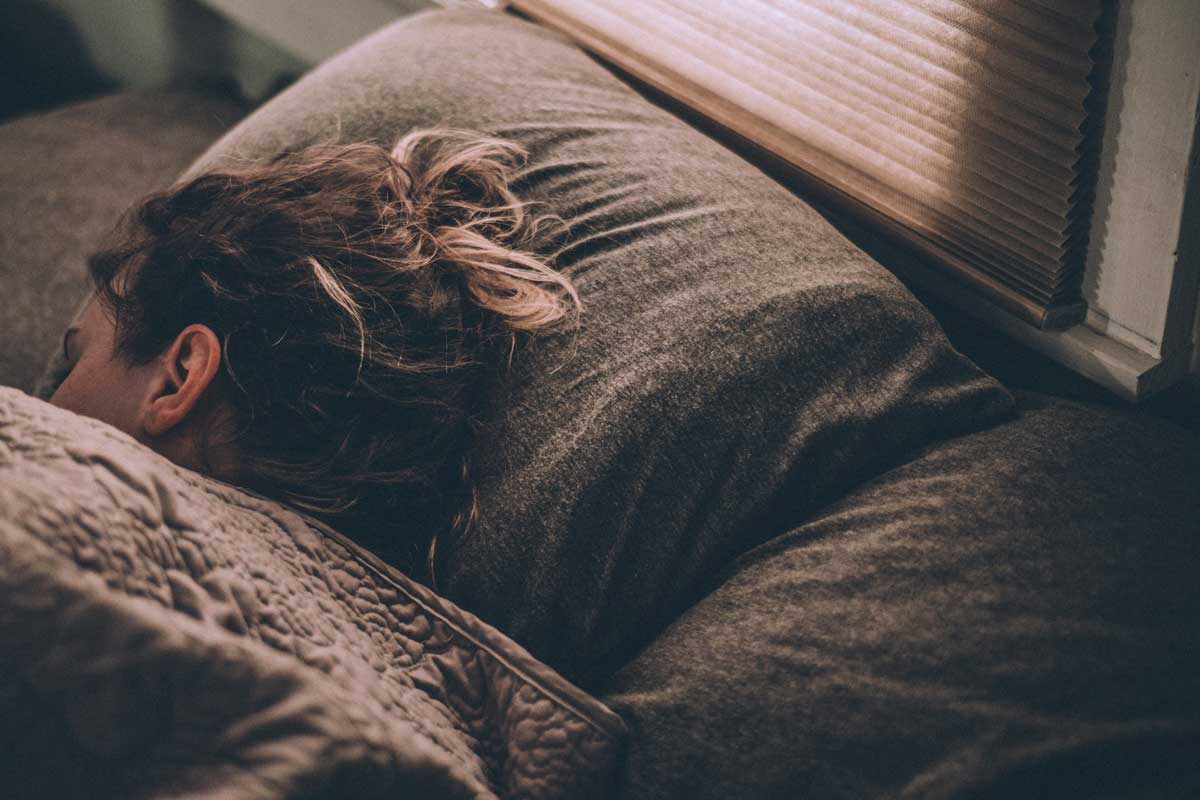 BY ANTHONY KING
Everyone suffers restless nights from time to time. Chewing over failures or worries at the end of the day undermines rest, especially deep sleep. 'A ruffled mind makes a restless pillow,' wrote author Charlotte Brontë.
A good night's sleep serves as a tonic. What's more, it is long recognised that shuteye gives learning and memory a boost. More recently, scientists revealed that the early phase of deep slow-wave sleep is especially important.
'When you learn something in the evening, that information becomes reactivated during sleep,' said Dr Bjoern Rasch, who took part in the Horizon-funded MemoSleep project and is a professor at the University of Fribourg.
The Swiss researcher added that 'Ruminations and negative thoughts increase our awakenings during sleep, make us wake earlier than we want and make us sleep less deeply.'
Reactivated thoughts
But there is good news too. Positive thoughts can also be reactivated in brain circuits and, in the process, improve sleep, according to Dr Rasch. He organized an experiment around the whole idea.
His test was a small boon to students in his university who received 50 Swiss francs (EUR 52) for every night they spent snoozing in a comfortable four-bed sleeping laboratory.
The students were connected to an electroencephalogram that monitored their brain waves. They also had their muscles monitored to record when they fell into slumber and what sleep-state they were in.
Some relaxation strategies allow people to fall asleep faster, but don't change the quality of sleep afterwards, according to Dr Rasch. He played hypnotic tapes with imagery such as a fish swimming in deep water, and with words suggestive of safety and relaxation, for the students.
'The subjects spent more time in the deeper slow-wave sleep stage after listening to the hypnotic tape,' said Dr Rasch. 'We would explain this by an increased reactivation of relaxing and reassuring thoughts during sleep, heard previously during the hypnosis tape.'
In future studies, Dr Rasch hopes to help patients who suffer from insomnia.
'It could not only help them fall asleep but could actually make their sleep more restful,' he said. Furthermore, this could aid people with psychological illnesses, such as post-traumatic stress disorder, who sleep poorly.
Seahorses and learning
The seahorse-shaped part of the brain called the hippocampus (from the Greek word for seahorse) is especially important for learning and memory. Scientists often use rodents to investigate their hippocampus in learning and sleep.
Rats, for example, are masters at remembering paths through mazes to find foods. The hippocampus is key to this recall.
Dr Juan Ramirez-Villegas uses rodents to probe how mammalian brains store memories – work that could eventually contribute to fighting human illnesses such as Alzheimer's.
As part of the Horizon-funded DREAM project, he discovered that another part of the brain – the brainstem – plays a crucial role along with the hippocampus and becomes active beforehand.
'It seems like the brainstem is setting up some scenery so that the hippocampus can reactivate memories across different stages of sleep,' said Dr Ramirez-Villegas, who is a postdoctoral fellow at the Institute of Science and Technology Austria.
He has attached electrodes to record activity in the brains of rats as they navigate a maze and afterwards as they sleep. Sleeping allows the brain to replay daytime events and etch them as long-term memories.
'It is very striking that the cells fire in the same order during sleep that they did during learning, but they are more compressed in time during sleep,' said Dr Ramirez-Villegas.
How we remember
The discovery was surprising because it suggests that the brainstem has an overlooked function in stimulating and changing memory formation. This seems to be true for rodents as much as for primates and, as a result, is likely to be a basic mechanism of the brains of mammals, including people.
The research, while crucial to understanding the basic operation of the brain, could have clinical benefits too. 'We are untangling the basic principles of memory processes, but we can also use these to ameliorate the effects of memory-related illnesses,' said Dr Ramirez-Villegas.
The research in this article was funded via the EU's European Research Council and the Marie Skłodowska-Curie Actions (MSCA). This article was originally published in Horizon, the EU Research and Innovation Magazine.
GHG emissions from pyrolysis are nine times higher than in mechanical recycling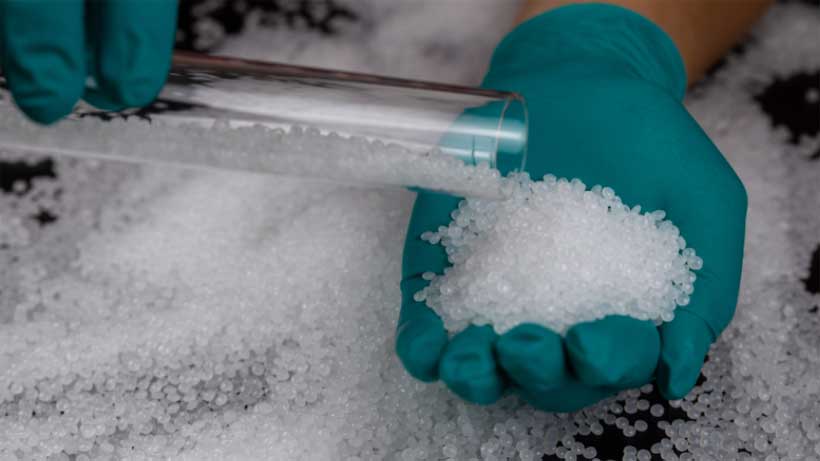 New study published today by Zero Waste Europe (ZWE) finds that greenhouse gas emissions from pyrolysis of plastic packaging are nine times higher than that of mechanical recycling. The "Climate impact of pyrolysis of waste plastic packaging in comparison with reuse and mechanical recycling" study is based on the estimated future recycling content targets in plastic packaging.
BACKGROUND: In the context of the revision of the Packaging and Packaging Waste Directive (PPWD), the European Commission (EC) assigned the independent consultancy Eunomia to consider the possible introduction of recycled content targets for plastic packaging by 2030. Based on the estimated future recycling content targets in plastic packaging, Eunomia determined to recycle quantities that must come as outputs from chemical recycling or mechanical recycling. Chemical recycling, in this case, means thermo-chemical (i.e. pyrolysis) recycling.
With this study, commissioned by ZWE and Rethink Plastic alliance to Öko-Institut, we calculated the impact of Eunomia's proposed scenario regarding greenhouse gas (GHG) emissions and carbon loss. The study compares seven scenarios to meet the projected recycled content target by 2030, and puts them into perspective with the Paris Agreement commitments to limit global warming to 1.5 degrees Celsius.
The study found that:
Pyrolysis GHG emissions are nine times higher than those in mechanical recycling – in all scenarios considered over 75% of greenhouse gas emissions are attributable to chemical recycling;
Over half of the carbon content of plastic is lost in the pyrolysis process and has to be replaced by new plastic;
Mechanical recycling must be prioritised over pyrolysis wherever possible – shifting 30% of the production attributed to chemical recycling by Eunomia to mechanical recycling would reduce GHG emissions by 31%;
Combining shit to more mechanical recycling together with a reduction of 20% of packaging would result in a 45% reduction of GHG emissions compared to the "chemical recycling scenario".
Combining mechanical and chemical recycling to transform plastic waste into recyclate avoids the GHG emissions associated with the use of primary plastic.

ZWE's Chemical Recycling and Plastic-to-Fuel Policy Officer, Lauriane Veillard says: "The revision of the PPWD should serve as a lever to make the packaging sector more circular and be in line with European climate commitments to limit Global Warming to 1.5 Degrees Celsius. There are other ways than pyrolysis for contact-sensitive materials. The climate impact of the managing pathways should be considered when setting targets. The revision is the opportunity to rethink the overall volume and the use we make of plastic packaging."
With this in mind, ZWE urges the European Commission (EC) to consider the reports' findings in the upcoming revision of the PPWD and to:
Introduce legal safeguards to prioritise mechanical recycling over pyrolysis;
Consider the climate impact of different recycling technologies when settings targets for recycled content;
Incentivise measures such as design for recycling and innovations along the plastic packaging value chain to facilitate mechanical recycling.
Lauriane Veillard adds: "If we are serious about achieving net-zero emission economy, mechanical recycling must be preferred over pyrolysis. However, this cannot be achieved unless legal safeguards as part of the P&PWD revision are introduced to prioritise mechanical processes for recycling packaging waste complemented with ambitious prevention and reuse targets".