Non-traditional energy companies lead a record year for corporate investment in energy start-ups
More money than ever is going to energy venture capital deals, but spread across fewer start-ups. This needs to change if venture capital is to have a significant impact on energy transitions.
Among the many takeaways from the UN Climate Action Summit earlier this week was the need for capital to be reallocated to clean energy solutions around the world – The Economist talks of the Climate Capitalists who see the golden lining in the climate cloud.
These investors can play a crucial role in bridging the gap between lab and market, for example via venture capital (VC) funding that enables entrepreneurs to commercialise their first low-carbon products and hone their business models. Among the companies that have had a boost from venture funding, some are reshaping the energy landscape. Tesla has been at the vanguard of creating today's USD 80 billion market for electric cars. BBOX and its peers have turned off-grid renewables into a highly competitive sector. Risk-taking capital like VC is an essential complement to government and corporate research dollars.
But how much of this investment is actually happening? World Energy Investment 2019 has already looked at companies that are allocating revenue to investments in energy technology start-ups. Now that we have added the results for the first half of 2019 to our improved and updated database of investors, we see that companies have already invested a record level in energy technology start-ups in 2019, more than in any year since the "cleantech boom" from 2005 to 2012. Some of this is Corporate Venture Capital (CVC), which is the subset of early-stage VC activity that comes directly from large companies in related sectors, and not from dedicated VC funds or financiers. Some of it is later-stage investing, such as corporate-led private equity or acquisitions.
Importantly, these investments in energy technology start-ups are not just coming from energy companies. More money is flowing from corporate investors from the transport and information and communication technology (ICT) sectors in particular.
The growing presence of these firms in the development of energy technologies reflects a blurring of the boundaries between "traditional" and "non-traditional" energy companies, largely driven by the types of new technologies that are expected to shape our energy future. Digital sensors, batteries, electric vehicles and smart algorithms are among the main recipients of the more than USD 4 billion of deals in 2019. This is more than all of 2018 and nearly three times more than the average over 2012-15, before the current uptick began.
Companies inside and outside the energy sector are increasingly using corporate venture capital investments as part of a flexible and more open energy innovation strategy. As we've noted previously, there are several reasons large established companies provide capital to early-stage technology companies.
For example, the purpose of an investment might be to learn about a technology, acquire human capital, or build a relationship with the owner of the technology. This approach can cost less and involve less risk than developing a technology in-house, especially if the technology landscape is uncertain, as it is today in many parts of the energy system. This approach is often used with technologies that are outside the core competence of the corporate investor but that could potentially add significant value to existing businesses.
However, the most recent data reveals that the earliest, and riskiest stages of corporate venture capital represent a declining share of the total deal value. In fact, Seed, Series A and Series B funding was just 10% of in 2019, with the rest made up of growth equity, late-stage equity and even buy-outs.
Examples of these later stage deals include: Chevron and BHP's investment in Carbon Engineering, an atmospheric CO2 removal firm; Johnson Controls' investment in Carbon Lighthouse, a smart energy efficiency service; Suncor's investment in Enerkem, a waste-to-biofuel company; VW, Siemens, Vestas and Vattenfall's investments in Northvolt, a battery producer; Hyundai, Kia and Porsche's investments in Rimac Automobili, an electric sports car company; Ford and Amazon's investment in Rivian, a maker of electric vehicles; Daimler and Amperex's investments in Sila Nanotechnologies, a battery materials company; and BP's investment in Solidia, a low-carbon concrete developer. In addition, there evidence that major energy companies are building capacity in new areas not only by taking stakes in innovative firms but also, increasingly, by acquiring them. In 2019, Shell acquired virtual power plant, home battery and electric vehicle charging companies. Others, like Centrica, continue to build portfolios of consumer-facing companies with software expertise.
While corporate entities are investing mostly in later-stage deals overall, traditional energy companies are playing a larger role in riskier early-stage CVC deals. Roughly half of CVC activity for energy start-ups in 2019 has come from the oil and gas, utilities and electricity equipment sectors.
Examples of these earlier stage deals include: BP's investment in Belmont Technology, an artificial intelligence provider for oil and gas exploration;  Comcast's investment in Dandelion Energy, a geothermal provider; Eni's investment in Form Energy, a long-duration electricity storage developer; Total and Equinor's investment in Level10 Energy, a renewables marketplace; NTT Docomo and Statkraft's investment in Metron Labs, an energy analytics platform; APICORP and Equinor's investment in Yellow Door energy, a solar leasing firm; Iberdrola's investment in Wallbox, a smart electric car charger; and Tepco's investment in Zenobe Energy, a UK battery storage firm.
Corporate activity in energy venture investing is taking place against the backdrop of rising energy VC activity in general. At USD 2 billion, more money went into early-stage venture capital deals for energy technology companies in the first half of 2019 than the first six months of any previous year, except 2018.
While the growth in energy VC activity in recent years has been driven by transport deals, non-transport deals have made up more than half of the deal value in 2019 so far. This may indicate a rebalancing between sectors after a flurry of recent activity around electric vehicles in particular, but it remains too early to say. Some of the major recipients of early-stage VC funding in 2019 include: Hozon Automobile and Enovate Motors, Chinese developers of performance electric cars; Commonwealth Fusion; a lower-cost nuclear fusion system designer; CalBio, producers of new biogas digesters; and Faraday Grid, an inventor of novel power grid transformers.
There are two trends behind these numbers that reveal a changing sector.
First, the growing deal value represents fewer, larger deals. The number of VC deals for energy start-ups is not rising. Yet, even excluding all outlier deals of more than USD 50 million, the average deal size in the first half of 2019 was higher than for any year since 2012.
Second, the geographical rebalancing of the energy VC market continues. As recently as 2013, 80% of the money went to energy start-ups in North America. Yet over the last three years, Chinese companies have represented over 50% of deal value as well as most very large deals, some of which have been as large as USD 1 billion.
In the first half of 2019, there have been fewer deals in China, but Europe is on track to claim its highest share of the market yet. If we exclude deals over USD 50 million, one-third of the 2019 deal value went to companies in Europe, also representing one third of the deals by number.
Overall, VC and corporate investment in energy technology start-ups have returned to growth, and the types of technologies they are supporting are broadly aligned with clean energy transition goals. Both types of investment serve energy innovation and bring private capital in support of pressing global challenges. The IEA will continue to monitor these trends as useful indicators of where companies and markets are placing bets on future technology value.
However, VC deals still remain a small element in the context of total R&D spending. We estimate total public research and development (R&D) spending by governments to be at least three times larger than the VC market, and private sector spending on R&D may be three or more times larger again. Furthermore, certain types of technologies are underserved by the type of capital that is mobilised by VC. These notably include capital-intensive hardware for renewables and large-scale low-carbon technologies, such as carbon capture. The risks for investors in technologies that have long lead times and uncertain markets are higher. As if to illustrate this point, Faraday Grid, a top fundraiser as recently as January 2019, entered administration in August. Boosting economic growth and transforming the energy sector through low-carbon innovation will require governments and the private sector to strengthen the interface between policy, research funding and VC investment.
China's Unorthodox Intervention in the Global Oil Market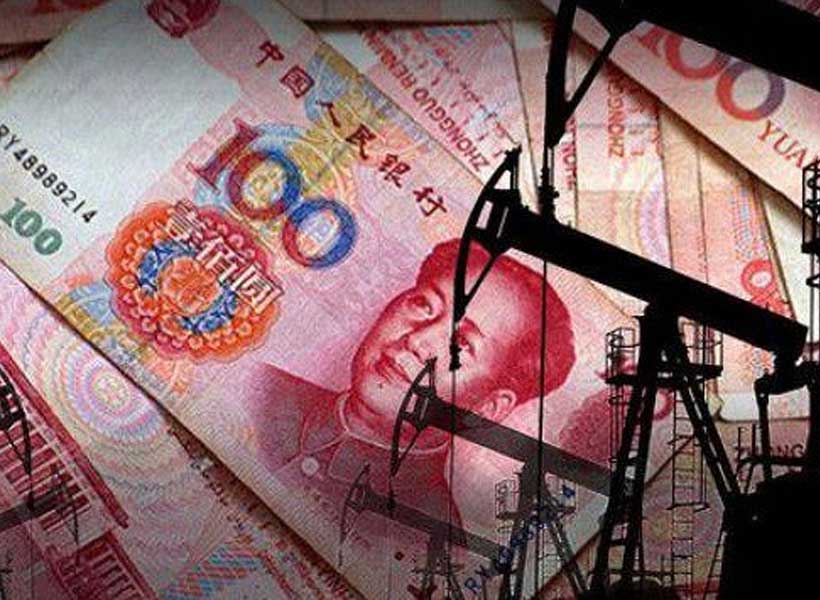 Apparently, China has been the talk of the town for quite some time. While the entire yesteryear passed in a flurry of blame game over the pandemic, this year has been nothing short of a blessing for Xi's regime. However, while China rapidly compensated for the drastic slump last year, the bustling economy has now cooled down – though a bit prematurely. Due to the expansive outbreak of the delta variant, China – like most countries around the world – now faces surging inflation and a crippling shortage of raw materials. However, while one might get a bolder vibe from China's recent crackdown on industrial giants, the supposed 'Second Cultural Revolution' seems on a divergent path from the government's latest aspirations for the domestic industry.
China seems to be on a path to harness growth that appears to be slowing down as the global economy battles uncertainty. However, while many expected China to take orthodox measures to prolong growth, hardly anyone expected a drastic change of strategy: intervening in a close-knitted global market like never before.
China recently posted its most robust trade surplus in history, with a record rise in exports jumping 25.6% from last year to stand at $294.3; $10 billion more than any previous month. However, while the glowing figures imply sturdiness, the underlying fragility of the Chinese economy is not disguised. In the past few months, China's production engine has taken a toll as surging energy costs have inhibited production capacity. The factory-gate inflation stands at a 13-year-high which has forced factories to cut output. Amid declining domestic demand due to covid restrictions, manufacturing surveys show that China's export orders are eroding as supply bottlenecks coupled with energy costs have weighed heavily on the production function. To counter the problem, China recently supplied its reserves into the domestic market; undercutting the surging global price tag dictated by the petroleum giants.
Last Thursday, China's National Food and Strategic Reserves Administrator made a press release, confirming that the world's second-largest economy tapped into its crude reserves – estimated at 220 million barrels – to "ease the pressure of rising raw material prices." While China is known to intervene in commodity markets by using its strategic reserves, for example, Copper, Aluminium, or even grains.
Recently, China tapped into its national reserves to intervene in the global commodity market of industrial metals for the first time since 2010. The intervention was situated as a release to normalize surging metal prices and retain domestic manufacturers' margins. However, it is a novelty that a national agency confirmed an active supply of petroleum buffer via an official press conference. And while no additional details were offered, it is presumed by global strategists that the press release referred to the 20-30 million barrels allegedly poured into the domestic industry around mid-July: when Xi's government offered to supply crude to the OPEC.
Furthermore, China's Stockpile Agency claimed that through open auctions, China's reserve crude was intended to "better stabilize the domestic demand and supply." It was apparent that as China ventured through a supply crunch when Brent Crude – Global Crude Index/Benchmark – breached the $76 bpd mark, the country instead resorted to utilizing its own stockpile instead of relying on expensive imported petroleum. Thus, it shapes a clear picture of how China managed to clock a phenomenal trade surplus despite not importing its usual crude quota.
While it is common knowledge that economies like the US and Europe maintain strategic petroleum reserves, the buffers held by China were utilized to actively manipulate the price in a 'normalized' oil market instead of their designated usage in supply crunches or wars. The situation today is anything but critical for the oil market to warrant such an intervention. As OPEC+ has boosted its output by 400,000 bpd starting August, output has bloomed beyond its peak since the price war back in April 2020. While the oil market is still well below the output capacity, mutually curbed by the OPEC+ alliance, the demand is still shaky and an equilibrium seems set. Yet, when we observe China – the world's largest oil importer – we extricate reason that despite a growing economy, China continues to experience massive shortages: primarily in terms of oil, gas, coal, and electricity.
Furthermore, with the ensue of Hurricane Ida, massive US crude reserves have been wiped which has majorly impacted China as well. The US and China rarely stand on the same page on any front. However, even the White House recently asked OPEC to pump more crude into the market due to the rising gasoline prices in America. The same scenario is panning in China as energy shortages have led to surging costs while domestic demand is diminishing. The brunt is thus falling on the national exchequer: something China is not willing to haggle. While it is highly unorthodox of China to explicitly announce its intervention, many economists believe that it was a deliberate move on part of China's communist brass to amplify the impact on the market. The plan seemingly worked as Brent fell by $1.36 to stand at $71.24 on Thursday.
If China's commitment to normalize domestic energy prices is this significant, it is highly likely that another intervention could be pegged later in the fourth quarter. Primarily to counteract the contraction in export orders by cutting imports further to maintain a healthy trade surplus. In my opinion, it is clear that both the US and China are not willing to let Brent (and WTI) breach the $70-$75 bracket as key industries are at stake. However, while one takes a passive approach, the other is touted to go as far as pouring another 10-15 million barrels of crude by the end of 2021. Yet revered global commodity strategists believe that the downturn in prices is "short-lived" just like any other Chinese intervention in a variety of other commodity markets globally. And thus, experts believe that the pump is simply "not enough physical supply" to quite strike a permanent dent in an inherently flawed market mechanism.
Energy Forum Seeks To Analyze Africa's Energy Potentials And Utilization
African Energy Week (AEW) 2021 in Cape Town, fully endorsed by the Government of South Africa, is committed to accelerating Africa's energy growth with the aim of establishing a secure and sustainable energy future for every individual on the continent. Accordingly, AEW 2021 firmly believes in the role that oil and gas will continue to play in Africa and will emphasise the continent's upstream market through a collaborative, International Oil Company (IOC) forum. Led by IOC executives, as well as government representatives from notable energy markets in Africa, the IOC forum aims to address the upstream challenges faced in Africa, providing solutions and strategies to drive exploration and make Africa more competitive for investment.
With the discovery of sizeable oil and gas reserves across the continent in recent years, regional and international explorers are turning an eye to the world's final frontier market – Africa. Nigeria's 200 trillion cubic feet (tcf) of gas reserves and 37.2 billion barrels of oil (bbl); Mozambique's 11 tcf of gas; Senegal's 450 billion cubic meters of gas; Libya's 48 billion bbl and 53.1 tcf; and Egypt's 77.2 tcf of gas have all made Africa the ideal destination for hydrocarbon exploration. What's more, with many African countries making significant steps to enhance their regulatory environments, implementing legislation to create an enabling environment for investment, the continent has become a highly competitive market for exploration and production. Nigeria's recently implemented Petroleum Industry Bill, Gabon's new Hydrocarbon Code, and Angola's inclusive petroleum regulation, to name a few, have all ensured a competitive and highly attractive market.
With the world's six oil 'supermajors' – BP, Chevron, Eni, ExxonMobil, Royal Dutch Shell and TotalEnergies – all actively present in mature and emerging markets across Africa, the continent has become an upstream hotspot. AEW 2021 aims to accelerate this trend, promoting new upstream opportunities and ensuring both National Oil Companies (NOC) and IOCs drive the continent into a new era of energy and economic success. Accordingly, Africa's premier energy event will host an upstream-dedicated IOC forum in Cape Town, led by IOC executives and government representatives. The IOC forum aims to address key challenges in Africa's upstream market, whereby the diverse speaker panel will offer up solutions to expand exploration and production, while ensuring the continent remains competitive for investment in a post-COVID-19, energy transition era.
In addition to the discussion on upstream activities, the forum aims to highlight the role of IOCs in enhancing capacity building, whereby emphasis will be placed on IOC-NOC collaboration. IOCs have a critical role to play in Africa, not only regarding resource development, but human capital and local business development. In order for the continent to become truly sustainable and competitive, NOCs require support from IOCs. Accordingly, the forum aims to identify strategies to enhance cooperation and partnerships, with IOCs taking the lead in Africa's energy development.
"AEW 2021 in Cape Town will offer a real discussion on Africa. Oil and gas are critical in Africa's development and the African Energy Chamber (AEC) will not succumb to the misguided narrative that Africa should abandon its potential. The IOCs in Africa have demonstrated the continent's potential, and by sharing strategies to enhance growth, address challenges, and accelerate upstream activities, they will be key drivers in Africa's energy future. The IOC forum will not only offer a description of African reserves, but will provide clear, attainable solutions to exploitation, exploration and production with the aim of using energy to enact stronger economic growth. By coming to Cape Town, attending the IOC forum, and interacting with African ministers from across the continent, you will be able to be a part of Africa's energy transformation," stated NJ Ayuk, Executive Chairman of the AEC.
Nord Stream 2: A Geopolitical Tension between Russia and Ukraine and the European Dependence
Nord Stream 2 gas pipeline is a 1,230-kilometer direct linkage between the Russian natural gas producers and the consumer market of Europe. The model was made keeping in mind the successful operation of the existing Nord Stream pipeline after a thorough analysis by Nord Stream AG. The main aim of NS2 is said to be the increase in the annual capacity of the existing pipeline up to 110 billion m³. The pipeline starts from the Russian region of Ust-Luga then stretches through the Baltic Sea and ends at the area of Greifswald in Germany. It is due to this route that the project is mainly considered to be controversial. Bypassing directly through the Baltic Sea, the importance of Ukraine for Russia for exporting natural gas to the European market would reduce significantly which will end the $3 billion transit fees gained by the Ukrainian government in the year 2018 alone, causing a sudden and huge strain on the GDP of the country.
This project worth $11 billion would double the market of Russia in Germany which is the largest market in Europe, possessing a key position in international politics. It is said by the Russian officials that the pipeline has almost been completed and it may get operational by the end of August in the year 2021. Some analysts and International Relations experts have considered this as a geopolitical weapon that gives leverage to Russia to influence future events in the region particularly the ones related to the Crimean annexation.
Threat to Ukraine
Recently in a meeting with German Chancellor Angela Merkel, the President of Ukraine appeared to be displeased by the Western recognition of the NS2 pipeline. He called it a "dangerous political weapon" in the hands of the authoritative regime of Russia which has already annexed an integral part of their country to fulfill their geopolitical and economic desires. The desperate opposition of this project by the Ukrainian government has several underlying factors which are very important to discuss.
Firstly, the transit fees earned by Ukraine just by giving passage to the gas going from Russia to Europe make up a fine amount of the GDP of the country. If projects like NS2 get operational then the importance of Ukraine will decline, causing an end to the $3 billion transit fee. Although Russia has ensured to still use Ukrainian passage for the export of their gas, this does not seem to be happening in the future. States are after their national interests and Russia would prefer the direct linkage with the European market instead of paying billions to the Ukrainian government. Currently, out of the quarter of natural gas transported to Europe, around 80% has to pass through the Ukrainian territory.
Secondly, after the expiry of the transit deal between Russia and Ukraine in 2024, it would depend upon the negotiations between the two parties to revive the fate of this deal. Although Kremlin's Spokespersons have ensured the revival of this deal after its expiry in 2024, debates still exist about the prospects. No one can claim with certitude about the future of this deal between the two states.
Thirdly, Ukraine is intimidated by the future of the country if the Russian gas pipeline bypasses its territory. There already exist many gas-related disputes between the two states which resulted in the cut-off of the gas supply in 2014 and later on in 2015. Russia can pressurize Ukraine for accepting their demands to get their gas supplies back. Recently, Ukraine has started to reduce its dependence on Russian natural gas by switching back to European gas. But this would not be beneficial in any sense if the Russian monopoly over the gas market increases through the NS2 pipeline.
And lastly, the dependence of European markets on Russian gas can undermine the Crimean cause. Once a state has to depend on the other state for the necessities, it has to let go of many important causes and decisions. As Angela Merkel has repeatedly called the NS2 pipeline a geo-economic project rather than a geopolitical "weapon" that can be used by the Russian government as a decisive tool at times of disputes and crises, this already shows the drowning picture of the cause. In addition to this, previously the US administration was very aggressive towards the pipeline but the current government despite its opposition, is unable to do much for stopping the project which can get operational very soon.
Role of US and NS2 Pipeline
The United States of America is well aware of the changing dynamics of the region and the intentions of resurgent Russia. The Republican government under Trump proved to be very destructive for the project. The US did not only oppose the gas pipeline openly but also imposed sanctions on entities aiding Russia in the development of this gas pipeline. In January 2021, Trump imposed sanctions on the gas-pipeline laying ship, "Fortuna" and its owner under the Counter American's Adversaries Through Sanctions Act (CAATSA). Previously, work on the pipeline had to be suspended as the US imposed sanctions on the main company, Allseas. President Biden was one of the many policy-makers who opposed this pipeline and considered it dangerous for the US and its allies. Although it was not clear what Biden's policies would be, Blinken ensured to use "persuasive tools" against the pipeline, after acquiring the office. President Biden indeed imposed sanctions on the Russian ships and other companies involved in the laying of pipeline, but analysts think this would not cause any impact on the project as it is almost running towards completion. Rather, anti-sanction policy-makers consider it more important to waive off these sanctions and get into formal negotiation talks with the Russian government.
In May 2021, the President of the US and the Chancellor of Germany gave a joint statement for the agreement signed between the two countries related to the NS2 project. Some of the main features incorporated in the agreement are the announcement of sanctions on Russia in case it violates the peaceful use of the pipeline and utilizes it as a weapon against Ukraine. Germany would not only oppose such a step but would also press on the EU to take counter-measures. Similarly, it was decided to revolutionize the energy sector of Ukraine by the creation of a Green Fund for Ukraine by Germany worth $1 billion. Initially, it was decided that Germany would contribute an amount of $175 million. Also, it is said that Germany would use all its leverage to ensure an extension of the current transit agreement (which is going to expire in 2024) between Russia and Ukraine for at least up to 10 years. This would continue the role played by Ukraine as a transit state, helping its GDP and putting off the security threat over it. There is a sharp criticism on the Biden administration over this agreement which did not involve Poland and Ukraine while deciding their future. Also, the deal does not put any process of hindering the pipeline which is against the aspirations of all Americans and most of its allies.
In addition to limiting the role and influence of Russia in the European continent, the US is also looking forward to the opportunities of fulfilling its national interest. If the US becomes successful in hindering the operation of NS2, it can expand its gas buyers in the European countries. This way, like the post-war era the US can get a strategic and decisive role in this part of the world which can ultimately help it to counter the threats related to the rise of China and the Sino-Russian nexus. We can say that the US cannot only use this as an economic incentive but also utilize its importance in the future of great power rivalry.
Why states are against this Pipeline Project?
Along with the direct impacts of this project on Ukraine and Poland (to some extent). The major concerns of the states which oppose the NS2 pipeline include the additional leverage which Russia will gain when its national gas firm would directly export gas supplies between Russia and the European continent. This may result in a sudden disruption of the supplies, influenced by the changing dynamics of the region. The Russian authorities had cut off the gas supplies of Europe in the winters of 2006 and 2009, leaving millions without gas for days. Similarly, the increased dependence of Europe on Russian gas can be counter-productive and may hinder the interests of the states and the US soon. This situation can be utilized by both Russia and China to exploit the bonding between the US and its allies.
From the security perspective, the presence of Russia and its naval forces can cause a security threat to the states surrounding the Baltic Sea. The unsettled conditions may lead to chaos and problems in the region.
If Russia was to get a high stake in the energy market of Europe, this would also allow it to exploit the situation and create a monopoly over the market. This may not also lead to political outcomes and consequences but can also end the game of local and international gas market players in the continent. This is the biggest threat that is encouraging the US to make NS2 a security threat for itself and its allies.
Way Forward
Keeping in view the nature of international politics and changing economic dimensions to the project, the only possible way forward is an agreement between Russia and the US related to the pipeline and the future of Ukraine. If developments can be made over the existing US-Germany agreement then concerns of the states can be mitigated to a huge degree. The options of imposing sanctions on the pipeline are no more practical and can be counter-productive for the US concerning its allies especially Germany.
Conclusion
The Nord Stream 2 Pipeline despite its economic benefits cannot be separated from its geopolitical aspects and consequences. In international politics, the hardest thing to do is to trust the intentions of the other state, especially when it was a superpower previously and has several examples of violating the sovereignty and rights of neighboring states. But presently, all those who oppose the pipeline have no other option than to allow its proper functioning under certain terms and conditions.