Leading European Powers further throw Iran Nuclear Deal into Uncertainty
On July 14, 2015 led by the U.S., the Joint Comprehensive Plan of Action (JCPOA), otherwise known as the Iran nuclear deal went into effect. This was:
"A preliminary framework agreement reached between the Islamic Republic of Iran and a group of world powers: the P5+1 (the permanent members of the United Nations Security Council – the United States, the United Kingdom, Russia, France, and China – plus Germany) and the European Union."
On May 8, 2018 the U.S. announced it was leaving the framework agreement. When the U.S. withdrew, European leaders supported the view that the United Nations Security Council resolution "endorsing the nuclear deal remained the 'binding international legal framework for the resolution of the dispute.'"
The U.S. has challenged that it had no international or domestic, legal binding mechanisms within the agreement. From May 2018 to today the fractured, nuclear arms control agreement "has heightened tensions and left the remaining signatories scrambling to keep the deal alive."
The Europeans have sought financial mechanisms known as the Instrument In Support of Trade Exchanges (INSTEX). This financial circumvention of American sanctions against Iran was announced in early 2019 to open "a new channel for non-dollar trade that would allow EU entities of doing business with Iran." This was led by Britain, France and Germany (BFG), and put in place to enshrine they favored the Iran nuclear deal, and rebuke President Trump's decision to exit JCPOA. European allies have consistently disapproved of the Trump administration's hostility towards Iran.
INSTEX has been unstable from the beginning, and The Society for Worldwide Interbank Financial Telecommunication (SWIFT), the main international, financial payment system has removed Iranian banks and financial institutions from its networks over insistence from Washington. Belgian based-SWIFT has isolated Iran from international transactions, and "proven how high the extraterritorial political and economic influence of the US. still is."
Now BFG leaders have drawn a strong response from Iranian officials after "attacks on two Saudi oil facilities" in early September were blamed on Iran for facilitating and leading the bombings. At a September UN meeting between the heads of the BFG governments – a joint statement condemning the attack – and hinting at leaving the JCPOA were issued. This statement is a reversal of BFG, and overall European policies that have been seeking to keep the framework in place.
The attack on the Saudi's Abqaiq-Khurais oil processing facility has contributed to further Middle Eastern instability, and drawn the geopolitical risk premium higher for oil and natural gas exploration and production (E&P) development. Saudi Aramco is back to producing close to pre-attack levels of 9.9 million barrel per day (mb/d) of oil, but the company is still trying to restore damaged spare capacity. Restored capacity is important, because it coincided with Saudi Aramco announcing it would pay a $75 billion dividend on its upcoming IPO.
This combustible Middle Eastern conflict between Saudi Arabia and Iran is a main reason Europe – led by BFG – is turning towards resuming sanctions and acquiescing to Washington's demands of tougher sanctions and actions towards the Iranian government. "Tactical disagreements" over Iran between London, Paris, and Berlin have now been pushed aside since the attacks put the possibility of increased escalations in the Middle East that is the traditional European and NATO sphere of influence.
European security and financial implications from the unprovoked Saudi bombing in BFG's view, turns Europe towards seeing Iran as a threat, instead of a stable, economic and security partner. The European triumvirate said they call on:
"Iran to accept negotiation on a long-term framework for its nuclear programme as well as on issues related to regional security, including its missiles programme and other means of delivery."
This significant shift in policy echoes U.S. sentiments that would renegotiate the 2015 Iran nuclear deal, address Iran's ballistic missile program, and reach an understanding on Iran's ascendant role in the region. Tehran is now isolated from understanding European capitals, and means INSTEX will no longer assist in financially circumventing U.S. sanctions, or buying Iranian oil. European purchases of Iranian crude were a main source of hard currency for the Iranian government and its affected citizenry.
Iran has additional consternation knowing Europe has bought into the U.S.' "maximum pressure" campaign against their regime. Iran could be pressured into talks with the U.S. administration, or face more separation from their European counterparts.
Iranian leaders however, have balked at sanctions leading to direct negotiations, and are currently breaking the rules of the deal by "stockpiling excessive enriched uranium." Additional tensions will arise if Iran enriches weapons-grade levels of uranium, launches other terrorist attacks on Arab nations, U.S. personnel or affiliated allies; and continues halting oil tankers in the Strait of Hormuz.
Iran could be banking on a new U.S. President after the 2020 Presidential elections. One who is more sympathetic to the Iranian security concerns in the Middle East, but Iran may also want to resume face-to-face diplomatic relations after the Trump administration didn't retaliate over Iran shooting down a U.S. drone. Interrupted, Middle Eastern oil supplies to the U.S. are no longer as great a concern. U.S. fracking of oil and natural gas supplies can now resupply domestic and global markets before an uptick in prices can cause economic hardship.
What Europe is doing by joining American hardliners who support tougher Iranian sanctions is signaling a move back to the U.S. security umbrella provided by NATO. If the Europeans and Americans work through the UN Security Council, then "so-called snap-back sanctions" can be put back in place over Iranian recalcitrance at the American and possible European withdrawal of JCPOA.
Europe may face the same scorn the American administration did when it withdrew from Iran, and the world community over the nuclear deal. BFG now want the unaddressed flaws of the first Iran nuclear deal to be addressed, and the geopolitical moves the Iranians make could determine the outcome of the Middle East for decades ahead.
UAE and the opportunity for an India-Pakistan "sporting war"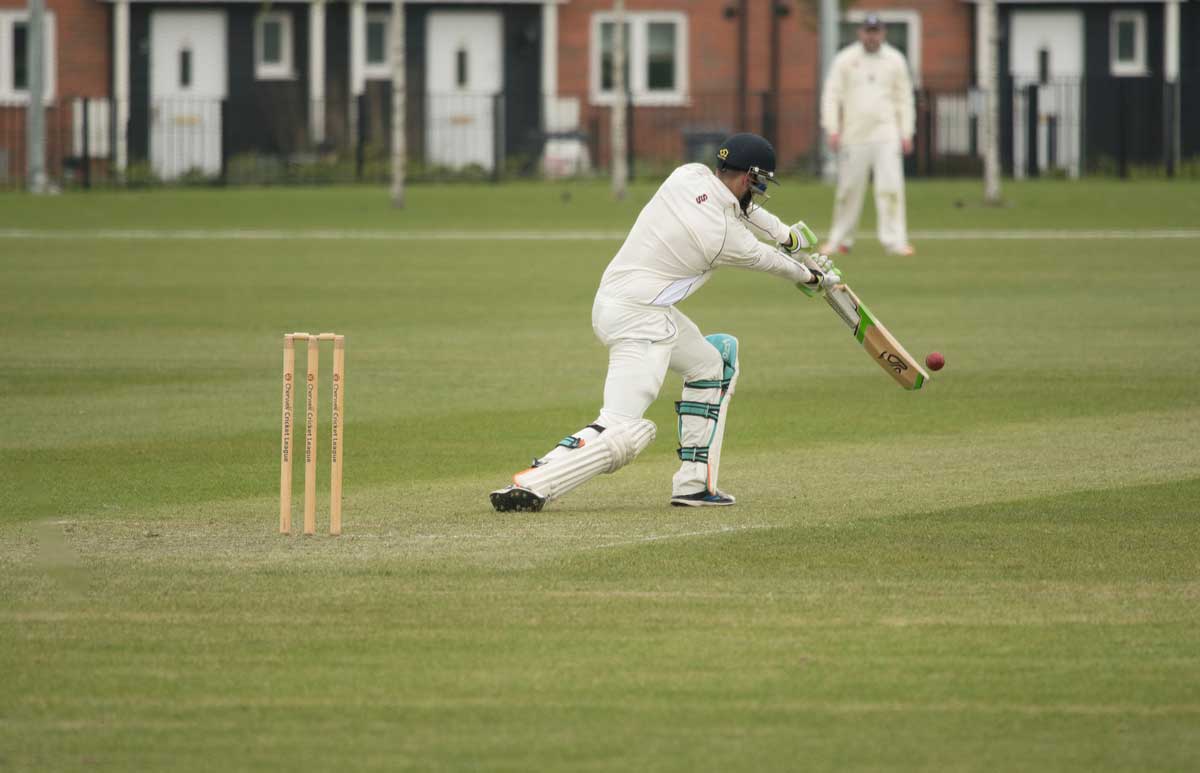 The Dubai Cricket Council chief, Abdul Rahman Falaknaz recently said that the United Arab Emirates (UAE) was willing to host a bilateral India-Pakistan cricket series, provided both countries agreed. Said Falaknaz:
'The best thing would be to get India-Pakistan matches here. When Sharjah used to host India and Pakistan all those years ago, it was like a war. But it was a good war, it was a sporting war and it was fantastic'
UAE along with Oman had hosted the recent ICC (International Cricket Council) Men's T20 World cup (won by Australia). The second half of the Indian Premier League (IPL) T20 2021 was also played in UAE (both the World cup and the second half of the IPL had to be shifted from India, because of the Covid19 pandemic). One of the most exciting matches in the Men's T20 World Cup was the India-Pakistan clash on October 26, 2021 played at the Dubai International Cricket Stadium. In spite of political relations between both countries being strained, the match was played in a cordial atmosphere. Pakistan one the contest by 10 wickets, and it was for the first time that it had beaten India in a World Cup match.
While scores and statistics relating to the match will remain only on paper, the image of Indian Captain Virat Kohli hugging Pakistani batsman Mohammad Rizwan after the match, in a wonderful display of sportsmanship, will be etched in the minds not just of cricket fans, but countless Indians and Pakistanis who yearn for normalisation of ties between both countries. The Indian captain did draw criticism on social media from trolls, but his gesture was also lauded by many cricketing fans in India.
India and Pakistan have not played any bilateral series, since 2013 ever since bilateral tensions have risen but have been playing each other in international tournaments. Significantly, in the 1980's and 1990's, Sharjah was an important cricketing venue, which was witness to many gripping ODI cricket contests between India and Pakistan. After match fixing controversies in 2000, India stopped playing in Sharjah and as a result for some time, UAE's importance as a cricketing venue declined significantly.
Ever since 2009 Abu Dhabi and Dubai have emerged as important cricketing centres, since Pakistan has been playing most of its home series (Tests and One Day Internationals) in UAE (after a terrorist attack on a Sri Lankan team bus in 2009, most countries have been reluctant to play cricket in Pakistan, though Zimbabwe, Sri Lanka and West Indies have visited Pakistan)
Possibility of a cricket series in UAE
While it is always tough to hazard a guess with regard to India-Pakistan relations, there have been some positive developments in recent weeks; the re-opening of the Kartarpur Religious Corridor after 20 months, and Pakistan's decision to allow a consignment of 50,000 tonnes of wheat and life saving drugs from India for Afghanistan, to transit through its territory (the Pakistan government stated that it had made this exception, because this consignment was for humanitarian purposes). While there have been calls to revive people to people and trade linkages between both countries, especially between both Punjabs, playing a cricket series either in India and Pakistan seems unlikely at least in the imminent future.
The UAE as a neutral venue, for a bilateral series, has a number of advantages, which include not just the fact, that it is home to a large South Asian expat population (a large percentage of which consists of cricket enthusiasts), but also that matches would be played in a more relaxed atmosphere, with lesser pressure on players from both countries. UAE, an economic hub which has become increasingly cosmopolitan in recent years, has also been trying to promote local cricket and generate interest in the game amongst locals (other GCC countries like Oman and Saudi Arabia have also been trying to do the same, but UAE possesses a number of advantages vis-à-vis these countries). Hosting an India-Pakistan series will benefit the country immensely. Apart from this, if the UAE is able to convince both countries to play a cricketing series, it will also enhance not its diplomatic stock (it would be pertinent to point out, that UAE is supposed to have been one of the countries which played a part in the ceasefire agreement between India and Pakistan — across the Line of Control/LOC earlier this year).
In conclusion, the revival of cricketing ties between India and Pakistan is no mean task, but it would be easier on a neutral territory like UAE, which also has a substantial South Asian expat population interested in cricket. Not only will hosting a bilateral series between India and Pakistan, help the UAE in achieving its objective of emerging as an important cricketing hub for South Asia, and enhance the country's soft power considerably, but it will also be a big achievement in diplomatic terms. Soft power, including cricket has been one of the important components in the links between UAE and South Asia in the past, it remains to be seen if in the future, the role of soft power, via cricket, becomes more crucial in linkages between UAE-South Asia.
Turkey's Foreign Policy Balancing Act
It is often claimed that Turkey made a definitive break with the West in the 2000s after the Justice and Development Party (AKP) came to power. The argument is that by changing direction internally, Ankara turned away from what the West was hoping to achieve in terms of its relations with Turkey.
Since 2003, Turkey has indeed increased its influence in all the geopolitically important regions on its borders: the Black Sea, the South Caucasus, the Balkans, the Mediterranean, and Syria-Iraq. A general concept explaining this development can be found by looking at the map. There is no single great power in Turkey's neighborhood which opens the door for greater Turkish economic and military engagement along its borders. Even Russia, arguably the biggest power near Turkey, could not prevent Ankara from giving its decisive support to Azerbaijan during the recent Second Karabakh War. Turkish troops, albeit a limited number, are now stationed on Azerbaijani soil alongside Russian.
The real reason for Turkey's increasing engagement remains the Soviet collapse, though that engagement occurred over a longer period than many analysts expected. It took decades for Turkey to build its regional position. In 2021, it can safely be argued that Ankara has made a success of this venture. It is close to having a direct land corridor to the Caspian Sea (through Azerbaijan's Nakhchivan) and increases its military posture in the Mediterranean, and views northern Syria and Iraq as territories that can potentially provide strategic depth for an Anatolian defense.
A revealing element in Ankara's foreign policy is that geography still commands the country's perception of itself and its place in the world, perhaps more so than for any other large country. Rather than being attached solely to the Western axis, over the past two decades, Turkey has pursued a multi-vector approach to foreign affairs.
The country is on the European periphery. Its experience is similar to Russia's in that both have absorbed extensive western influence, whether in institutions, foreign policy, or culture. Both have been anchored for centuries on the geopolitics of the European continent. Because a multi-vector foreign policy model provides more room for maneuver, economic gains, and growth of geopolitical power, both countries wanted to break free of their single-axis approach to foreign policy.
But neither Turkey nor Russia has had an opportunity to break its dependence on the West entirely. The West has simply been too powerful. The world economy revolved solely around the European continent and the US.
Turkey and Russia have significant territories deep in Asia and the Middle East, as well as geopolitical schools of thought that consider Europe-oriented geopolitical thinking contrary to state interests, particularly as the collective West has never considered either Turkey or Russia to be fully European. The two states have always pursued alternate geopolitical anchors, but had difficulty implementing them. No Asian, African, or any other geopolitical pole has proven sufficient to enable either Turkey or Russia to balance their ties with the West.
No wonder, then, that over the past two decades Turkey has been actively searching for new geopolitical axes. For Ankara, close relations with Russia is a means to balance its historical dependence on European geopolitics. The same foreign policy model can explain Moscow's geopolitical thinking since the late 2000s, when its ties with Asian states developed quickly as an alternative to a dependence on, and attachment to, Western geopolitics.
Thus we come to the first misconception of Turkish foreign policy: that Ankara is distancing itself from the West with the aim of eventually breaking those ties entirely. Breaking off relations with NATO is not an option for Turkey. Its goal is to balance its deep ties with the West, which for various reasons were no longer producing the benefits it was hoping for, with a more active policy in other regions. Hence Turkey's resurgence in the Middle East.
Turkey's Middle East pivot (championed by former FM Ahmet Davutoglu) is not an exceptional development in the country's foreign policy. During the Cold War, when Turkey's focus on the Western axis was strong, leftist PM Bulent Ecevit promoted the idea of a "region-centric" foreign policy. The main takeaway was that Ankara should pursue diversification of external affairs beyond its traditional Western fixation, meaning deeper involvement in the Middle East and the Balkans. In 1974-1975, then Turkish deputy PM Necmettin Erbakan tried to pivot Ankara toward the Arab world. There were even attempts to build closer ties with the Soviets.
But throughout this period of reorientation, no move was ever made to sever relations with the West. Turkish politicians at the time believed diversification of foreign ties would benefit the country's position at the periphery of Europe overlooking the volatile Middle East. The diversification would not hurt the country's Western axis but would in fact complement it.
Contrary to the belief that Atatürk was solely interested in Turkey's Western axis, the country under his leadership had close ties with nearby Middle Eastern states, as was necessary considering the geopolitical weight of those states at the time. Thus he hosted Iran's Shah Reza Pahlavi in 1934, and in 1937 signed a non-aggression pact with Iran, Iraq, and Afghanistan.
The pursuit of a multi-vector foreign policy has been a hallmark of Turkish political thinking. Even during Ottoman times, when a Europe-centered foreign policy was inescapable, the sultans sought alternatives to their dependence on Great Britain and France. Following the disastrous 1877-1878 war with Russia, Sultan Abdul Hamid began a cautious balancing effort by building closer ties with Imperial Germany, a trend that contributed to the German-Turkish alliance forged during WWI.
Returning to the present day, the Chinese factor is causing a reconfiguration in Turkey-West relations. The Asian pivot brings economic promise and increases Ankara's maneuverability vis-à-vis larger powers like Russia and the EU. This fits into the rise of Turkish "Eurasianism," the aspirations of which are similar to those that have motivated Russia for the past decade or so.
Turkey's policies toward the West and the ongoing troubles in bilateral ties can best be described as intra-alliance opposition. It is true that in recent years, Turkey's opposition to the West within the alliance has intensified markedly, but it has not passed the point of no return. Ankara is well aware that it remains a valuable ally to the collective West.
Author's note: first published in Georgia today
Yemen recovery possible if war stops now
War-torn Yemen is among the poorest countries in the world, but recovery is possible if the conflict ends now, the UN Development Programme (UNDP) said in a report published on Tuesday.
Yemen has been mired in seven years of fighting between a pro-Government Saudi-led coalition and Houthi rebels, generating the world's worst humanitarian and development crisis and leaving the country teetering on the brink of famine.
The report sends a hopeful message that all is not lost, arguing that its extreme poverty could be eradicated within a generation, or by 2047, if the fighting ceases.
A brighter future
"The study presents a clear picture of what the future could look like with a lasting peace including new, sustainable opportunities for people", said UNDP Administrator Achim Steiner.
"To help to get there, the entire UN family continues to work with communities throughout the country to shape a peaceful, inclusive and prosperous future for all Yemenis".
The brutal war in Yemen has already caused the country to miss out on $126 billion of potential economic growth, according to UNDP.
Inclusive, holistic recovery
The UN humanitarian affairs office, OCHA, has estimated 80 per cent of the population, or 24 million people, rely on aid and protection assistance, including 14.3 million who are in acute need. 
Through statistical modeling analyzing future scenarios, the report reveals how securing peace by January 2022, coupled with an inclusive and holistic recovery process, can help to reverse deep trends of impoverishment and see Yemen reaching middle-income status by 2050.
Furthermore, malnutrition could be halved by 2025, and the country could achieve $450 billion of economic growth by the middle of the century.
While underlining the primacy of a peace deal, the report emphasizes the need for an inclusive and holistic recovery process that crosses all sectors of Yemeni society and puts people at the centre.
Women's empowerment critical
Investment must be focused on areas such as agriculture, inclusive governance, and women's empowerment.
Auke Lootsma, UNDP Resident Representative in Yemen, stressed the importance of addressing what he called "the deep development deficits" in the country, such as gender inequality.
"I think it's fair to say that Yemen, whatever gender index you look at, it's always at the bottom," he told UN News ahead of the report's launch.
"So, bringing women into the fold, making them part of the labour force, and really empowering women also to contribute to the recovery and reconstruction of Yemen is going to be incredibly important".
Act now
The report was carried out by the Frederick S. Pardee Center for International Futures at the University of Denver, located in the United States, and is the third in a series launched in 2019.
While outlining potential peace dividends, it also provides grim future trajectories should the conflict continue into 2022 and beyond.
For example, the authors project that 1.3 million lives will be lost if the war continues through 2030. Moreover, a growing proportion of those deaths will not be due to fighting, but to the impacts on livelihoods, food prices and the deterioration of health, education and basic services.
UNDP said there is no time to waste, and plans to support recovery must be continuously developed even as the fighting rages on.
"The people of Yemen are eager to move forward into a recovery of sustainable and inclusive development," said Khalida Bouzar, Director of its Regional Bureau for Arab States.
"UNDP stands ready to further strengthen our support to them on this journey to leave no one behind, so that the potential of Yemen and the region can be fully realized – and so that once peace is secured, it can be sustained".
Grave concerns in Marib
Meanwhile, UN humanitarians are extremely concerned about the safety of civilians in Yemen's northern Marib governorate, which is home to some one million displaced people.
The UN refugee agency, UNHCR, warned that as the frontlines of conflict shift closer to heavily populated areas in the oil-rich region, those lives are in danger.
Access to humanitarian aid is also becoming harder, said UNHCR Spokesperson Shabia Mantoo.
"Rocket strikes close to the sites hosting the displaced are causing fear and panic. The latest incident was reported on 17 November when an artillery shell exploded, without casualties, near a site close to Marib City. UNHCR teams report that there is heavy fighting in the mountains surrounding the city and the sound of explosions and planes can be heard day and night", she elaborated.
UNHCR is warning that further escalation of the conflict will only increase the vulnerability of people in Marib, and is calling for an immediate ceasefire in Yemen.