Joker &the Pathology of Violence
JOKER, director Todd Phillips and renowned actor Joaquin Phoenix's new take on an infamous comic book villain, will hit the big screen this weekend. It has garnered prestigious awards (such as the Golden Lion), laudatory critic reviews & is expected to attract hordes of eager moviegoers. However, JOKER has also inspired ominous think-pieces from publications such as The Atlantic and Vox. Additionally, the US military and the NYPD have expressed concern that the film could inspire violence.
These detractors of JOKER are arguing that the film glorifies "incel violence" and is thus likely to inspire acts as incel violence. This logic has been used ad nauseam to condemn everything from comic books, to video games, to martial arts, to Marilyn Manson to hip-hop. No credible study has proven that art that portrays violence causes real-world violence. Some people may point out that extreme outliers, like white-supremacist music, could cause violence. However, it would be more logical to argue the opposite: people who compose and listen to white-supremacist music were already enmeshed in a violent ideology. Likewise, genocidal propaganda tends not to focus on explicitly glorifying violence for violence's sake, but in portraying groups of people as sub-human (Tutsis being compared to roaches, Jews being portrayed as greedy and treasonous, etc.). It's thus a process of long, gradated inculcation. As Nazi propaganda chief Joseph Goebbels realized, there's no reverse-Ludovico Technique that can magically turn people into killing machines by quickly showing them a two-hour film.
Now, it is true that a few violent criminals have cited works of art as inspiration for their actions. This is statistically inevitable, but insignificant. There are bound to be a few outliers who have bizarre interpretations on art, just as there are a few people who have been inspired to commit acts of terrorism based on personal interpretations of religion or politics. It's no more logical to suggest that we ban violent video games or art because of mass shootings than to suggest we ban Buddhism because of Aum Shinrikyo's gas attack on the Tokyo subway, or that we should ban Irish patriotism because of the IRA. Furthermore, some violent lunatics have been inspired by works of art, such as John Lennon's killer citing Catcher in the Rye, that aren't even violent in nature. Clearly, the people who commit mass killings are incredibly unhinged individuals who are in a violent frame of mind, regardless of what media they consume. Likewise, 99.99% of people who play FPS games or who watch slasher flicks aren't going to go on a shooting rampage or create a torture dungeon in their basement.
To return things to JOKER itself, the film in no way "glorifies" violence. For starters, half of the violence is inflicted on the main character (the "incel hero"); there are two scenes where The Joker gets jumped mercilessly and a third scene where he gets sucker-punched in the face. The violent acts that The Joker himself commits are portrayed in a very gruesome manner (in one scene with The Joker and a neighbor of his, the violence isn't even shown, but is merely implied). When The Joker bashes someone's head in or shoots someone point-blank, there are no crass jokes, inspirational music or voiceovers quoting The Art of War. The plotline doesn't imply any justification for the killings. When someone gets killed in the film, audience-goers don't hoot and holler like they would in a screening of a zombie film or a Nazi-revenge flick like Inglorious Basterds. Rather, there is an awkward pall of silence in the theater at the nihilistic spectacle.
JOKER makes it very clear that the title character's violence is motivated by nothing but his utter insanity. The Joker descends into a killing machine after being released from an asylum and after he stops taking seven different psych meds (which weren't helping him much, anyway). When being interviewed, he admits that he isn't compelled by any ideology whatsoever. Rather, The Joker literally views the act of killing as a joke.
Nor does The Joker gain any tangible reward for his violence; he gets fired from his job, arrested, hit by an ambulance and committed to an asylum as a direct result of his actions. Joaquin Phoenix's character gets a thrill from the media coverage that his killings elicit (and a standing ovation from fellow thugs in the film's penultimate scene), but that not's a real reward, but rather a feeling that many real-life killers in fact get when they are portrayed in the news. For instance, the as-yet unidentified Zodiac Killer literally played games with Bay Area news outlets, sending them letters that boasted about his kills, contained cryptic puzzles and threatened to blow up a school bus if he didn't receive even more media attention. Many other serial killers who were apprehended were found to have hoarded newspaper clippings that documented their crimes. Similarly, coverage of a mass shooting often inspires "copycat mass shootings". The takeaway from this is that the media should be careful about inadvertently turning stories about mass shootings and terror attacks into personal biographies of the killer. When covering these kinds of attacks, some news outlets, like The Young Turks and The David Pakman Show, deliberately choose to blur the killers' faces and avoid naming them, so as not to give the killers the attention that they wanted to garner and to avoid inspiring other violently-deranged individuals who crave attention.
The fact that JOKER doesn't merely portray the villain as an Evil-Incarnate caricature doesn't mean that it is therefore glorifying violence. The audience is meant to sympathize with The Joker when he get jumped without warning or when he talks about the crippling depression that he has felt for literally his entire life. There are scenes showing The Joker comforting his mother and entertaining sick children. The mere fact that The Joker is portrayed as a full human being, good traits and bad traits, doesn't mean the film is justifying how he releases his violent rage. No human is evil 100% of the time: there is no villain who tortures hamsters 24 hours a day, 7 days a week. It is only by studying the causes of violent criminals' various motivations that we can ever hope to ebb the tide of violence. Most violent criminals have suffered from childhood abuse, childhood poverty, a missing parental figure, bullying and/or mental illness (The Joker had to deal with all five of these traumas). By empathizing with these plights, we can create programs (drug treatment programs, stamping out bullying in school, removing children from abusive households, etc.) that can reduce violent crime.
It's not comfortable to acknowledge that history's most evil people had humanity or that societal norms (like persecuting people, tolerating child abuse or underfunding mental illness and addiction treatment programs) can fuel violence. It's evident that Todd Phillips, through his direction and screenplay, and Joaquin Phoenix, through his tortured portrayal of The Joker, meant to give us a glimpse into the mind of a demented killer, not so we can sympathize with the protagonist's brutal violence, but so we can sympathize with the myriad factors that drove the protagonist to criminal insanity. The nearly uniform media portrayals of mentally-ill individuals as Pure Evil only serves to misinform the public and to scare those suffering from mental disorders from seeking help. Hopefully, the discussions being generated by JOKER will encourage people to learn more about complex diseases like schizophrenia and to be more proactive in reaching out to loved ones who are displaying signs of mental anguish.
Coronavirus the Catalyst of Shaping the Global Integrated Space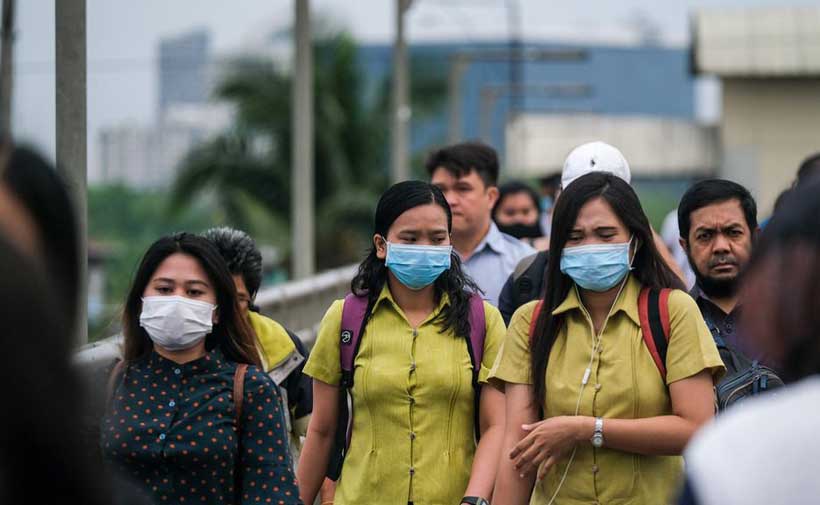 When we look at Earth planet, we see many geographical spaces that have been divided into different puzzles in different forms and formats, and boundaries within national boundaries, ethnic boundaries, ideological boundaries, developed and undeveloped boundaries and thousands of other types of boundaries have divided it. In other words, our integrated world has become a fragmented world through numerous natural and synthetic boundaries, and actors in every geographic space have made extensive efforts to prevent competitive strategies and sometimes with preventing collaborative and interactive strategies with other spaces will provide the ground for moving to geographic space. In this range, national spaces are of greater importance and priority. In these spaces, every government is making every effort to regulate the space for its citizens, which is a space-based organization that has the following characteristics: security (at different levels; biological and human sustainability). Over the past centuries, this strategy has been at the core of countries and has been prioritized by organizing their own geographical areas, and each government has made every effort to improve its geographic space and productivity.
After the Second World War, with the formation of the United Nations and with the advent of globalization, the ground for increased intergovernmental cohesion was developed and countries became economically and partially politically interdependent and interconnected. As this connection increased, the scope for increasing the linkage between geographic spaces expanded globally, and in addition to the strategy of organizing the interior, countries also partially developed the strategy of organizing the global space. In addition, human rights, environmental issues, and climate change (global warming) added the linkage between countries and geographical spaces, and strategies for organizing a more prominent global space were followed by actors. Despite the increasing interconnectedness of geographic spaces around the world, governments have sometimes been concerned to some extent with the reduction of their geographic space in favor of the organization of global space, skeptical and shifting priorities, and in some cases, such as the exit of Trump from the Paris treaty we see that national strategies (reorganizing the country space) have again become a top priority for countries and little attention has been paid to global reorganization strategies. Because the actors of national spaces express for themselves the mentality that our geographical spaces with tight boundaries can guide us towards a secure, developed, meaningful space, and the actions and issues of other and global communication spaces, not to us.
In the meantime, the advent of coronavirus has made a difference in the global space, and as a catalyst it has simply re-emphasized global unity in all aspects. Coronavirus, in contrast to previous ones, such as globalization, which was more economic in nature, climate change that was gradual and subtle, and others had prominent features such as security in terms of security of life, economic, social, and so on, has rapid and wide diffusion speed, ability to cross international borders and more. Coronavirus has simply shown that national geographic spaces are interconnected and interact with one another, simply influencing one another. Accordingly, the only strategy in preventing it is no longer responding to the arrangement of national geographic space for governments, and cannot be helpful. In order to regulate the space of their countries, governments must be able to explain national strategies along with strategies to organize the global space.
All in all, the universe has become a cohesive whole, shaking the whole space and shaking it with the slightest impact on a local space. The more these strategies in national spaces can accommodate and maintain in global space as a whole, certainly challenges and issues such as coronavirus can less shake the world. It should be kept in mind, however, that this is not inconsistent with what I have termed Coronavirus and the resurgence of frontiers, since it is a globalization issue.
COVID-19: Toward New Forms of Social Organisation
The rapid spread of the COVID-19 virus has led to noticeable shifts in the social governance of the communities affected by the epidemic. The virus may well become a trigger for the introduction of new technology in management and politics, as well as their further improvement. Many of these technological innovations have already been known for a long time, and, to one degree or another, have been put into practice. However, inertia is characteristic of human nature. History knows many cases where well-known inventions were unable to achieve widespread adoption until a particular crisis necessitated their implementation. In addition, an emergency situation allows for the pursuit of unpopular measures that had previously been thought to contradict the law or morality. Force majeure circumstances justify tough steps and new means of governance, which otherwise may have led to public opposition and protests. Like any epidemic, COVID-19 is a temporary phenomenon. But the arrival of an emergency, however fleeting, can provoke changes that will remain with us for a long time.
The first and most obvious is the widespread use of distance learning and working. Modern information technology has facilitated remote work for a long time. There are advanced platforms for online courses, databases, a wide selection of software for the remote interaction of large groups of co-workers and the management of the projects they attend to. Of course, in a number of industries and specialities, it is impossible to make do without personal communication or people being physically present at the workplace. However, where remote work had been possible, modern society was nevertheless held back by an envious conservatism.
This pervasive inertia was also dictated by perceptions of status. For example, the status of a company without an office, in the eyes of customers or partners, may well compare poorly with the usual "office" setup featuring an on-site staff. In the perception of managers, the very notion of the availability of jobs and visual control is a familiar attribute of status and influence. It's also more common for employees to "go to work" and identify the home as personal space rather than as a work space. Prior to 2020, there were many business pioneers who had nevertheless mastered new forms of work. Online services are firmly established in the commercial sector and are even provided by clumsy government agencies. However, prior to the current crisis, a radical change had not occurred. This change is very real today. And COVID-19 provides an excellent pretext.
Within several weeks, and possibly for a period lasting months, many organisations in Russia and abroad will have to switch to remote work. The economy is already suffering enormous losses.
Remote forms of work represent a suitable means to preserve the activities of many enterprises and structures, where the specificity of their work allows. The longer the quarantine and the need for isolation, the more habitual (but still not widely accepted) methods of organisation will become a habit. The worse the impact of the crisis on the economy, the more incentives business will have to cut costs. Costs for expensive offices and work infrastructure are a primary concern. Why pay extra if other ways of organising labour are possible? The epidemic will simply force the mass testing and implementation of such forms, zeroing out or changing the status representations of the past. In the near future, companies that do not move to a new organisation, where it is physically possible, may become a black sheep.
It's also possible that employees may demand changes. They stand to gain more time – many modern cities force their working population to spend several hours a day just commuting to work. But here a chain reaction will take place in other areas of human life. Changes will alter the very ratio between personal and work spaces. Modern man will have to face ultramodern and pre-modern structures simultaneously. The ultramodern structure comes with the new technology. However, it is accompanied by a pre-modern context – workers will need to return to the traditional form of separation between home and work. The modern city, with its limited living space, is simply unsuitable for such a symbiosis. The capitalist logic of cutting costs and introducing new technologies is likely to lead to tremendous frustration and psychological discomfort. The institution of the family will have to be changed. People will be forced to re-learn how to spend time with each other; not just during weekends, but all their free and non-free time in general. A significant increase in the number of divorces in China against the backdrop of the COVID-19 epidemic is an alarming symptom. However, new realities can lead over time to the creation of a more comfortable urban and domestic environment. Why huddle in a cramped and noisy city if you can work with the same success in a country house or a more comfortable space? They may revisit the question of national borders and migration. Access to brains and competencies abroad will be much easier. The brain drain will also happen quickly.
If changes proceed from such a scenario, they will have serious consequences for the functioning of the system of government and state institutions. Modern technology provides great opportunities for social control. Until now, private and public life have been quite rigidly separated by morality and law. Technically, the state could have long ago entered into the personal space of many citizens. Businesses have moved a little further in this direction, with their targeted advertising and other activity based on the data mining of social networks. Now this intrusiveness may become the norm. "Control over the body" or an all-pervasive micropower, about which Michel Foucault once wrote, threatens to take on new gravitas. The state of "alarming supervision" – a feeling of constant surveillance (which could be carried out sporadically and for completely pragmatic reasons) becomes a real possibility in such a society.
In turn, the organization of the nature of power will also generate new forms of politics, including methods of self-organization, proliferation of ideas, protest or other behavior. The combination of such changes with transformations of the urban environment and lifestyle can produce bizarre and non-linear results that are far beyond the imagination of science fiction writers.
First published in the Valdai Discussion Club.
Coronavirus and return of boundary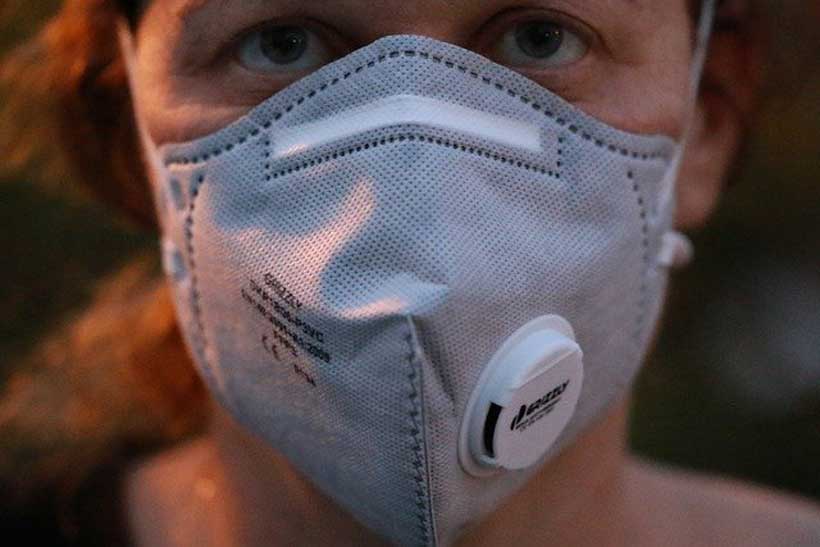 A simple look at the atmosphere of the world in recent days shows the return of boundary again. Boundaries have now become supporters of geographical areas against coronavirus in various forms and scales. Yes, the boundaries have returned again, not only at the national level (between countries) but also at lower scales (the boundary between provinces and cities). Prior to the spread of coronavirus, there were two approaches to boundary control. The first approach, which has even more supporters, believes that with the advent of globalization, boundaries have disappeared and we live in a world without boundaries. The second approach is that boundaries will not disappear and will not go away and that a world without boundaries is not only possible but also unthinkable. With the return of boundaries due to coronavirus, it seems that the latter approach could again become the dominant discourse in the field of boundary studies. To understand this approach one needs to be able to understand the nature of existence and function of boundaries.
The existential nature of boundaries: Boundaries are spatial-geographic phenomena that act as the reality of all our threads. They shape our spaces of presence and activity in various ways, separating and connecting us with others. They are so close to us that they sometimes merge into us and make us less likely to feel the need to study them and ask them philosophical questions. What are the boundaries? Why do boundaries form? Are boundaries specific to humans? And questions like that …. To answer these questions, which are based on the philosophical nature of boundaries, requires extensive understanding in the field of boundary studies. To answer these questions, scholars have offered different and sometimes conflicting views on the philosophical nature of boundaries. Despite the different perspectives, it can be said that the concept of boundary is derived from difference. The difference between two people, two phenomena, and two countries that are in contact, resulting in a common chapter or point of contact between them is called the boundary between them. These separating lines are the factors that represent the philosophical nature of the formation of boundaries and form the basis for the creation of boundaries in its various shapes, types and levels. The factors that shape the existence of the boundary at different scales are:
– The inherent difference between humans (groups, countries, etc)
– Identity differences between people (groups, countries, etc.)
– Security of people (groups, countries, etc.)
– Separation of human interests (groups, countries, etc.)
– Separation of human territory (groups, countries, etc.)
– Separation of sovereignty (groups, countries, etc.)
The existence of boundaries is based on the existence of human beings, so we can say that boundaries do not disappear at all, and the discussion of a world without boundary is no more a legend. Because the factors that shape the existential nature of the boundary do not disappear. For example, the security of each individual, each group, and each country takes precedence over the security of others, and so the boundaries are an integral part of geographical space. But what has changed in geography that has led to the notion that boundaries have disappeared? It should be noted that what has changed are the functions of boundaries. Boundaries generally have two types of functions as follows:
A) Intrinsic function: This part of the boundary functions is derived from the inherent nature of the boundaries and is present at all boundaries at different scales including the national scale and does not change over time and does not disappear permanently until there is a need for the country to preserve its existence in the political arena of the world. The most important of these inherent functions of boundaries are: security function; identity function; land separation function; interest separation function; separation of sovereignty function; separation of ownership function.
B) Acquired function: The functions described in this section are given in accordance with the time, needs and goals of the country, technological developments, etc., as time passes or changes in goals and existing needs or technologies change, fade, or disappear completely. The most important of these acquired functions of the borders are: barrier function; legitimization function; economic function; nationalization function and etc.
In sum, coronavirus reminds us again that boundaries at different scales are integral to geographic spaces, because the intrinsic functions of the boundaries are not eliminated but are more stable than ever before and only the acquired functions of the borders have been changed so that the actors can systematically manage their relationships with other actors by managing them. With the slightest challenge to shatter its existential nature (such as coronavirus, which has shattered the security nature of boundaries), they will return stronger and more complex than ever before, turning the global space into a confined space.