With 50,000 Start-ups Registered, India Aims For As Many More By 2024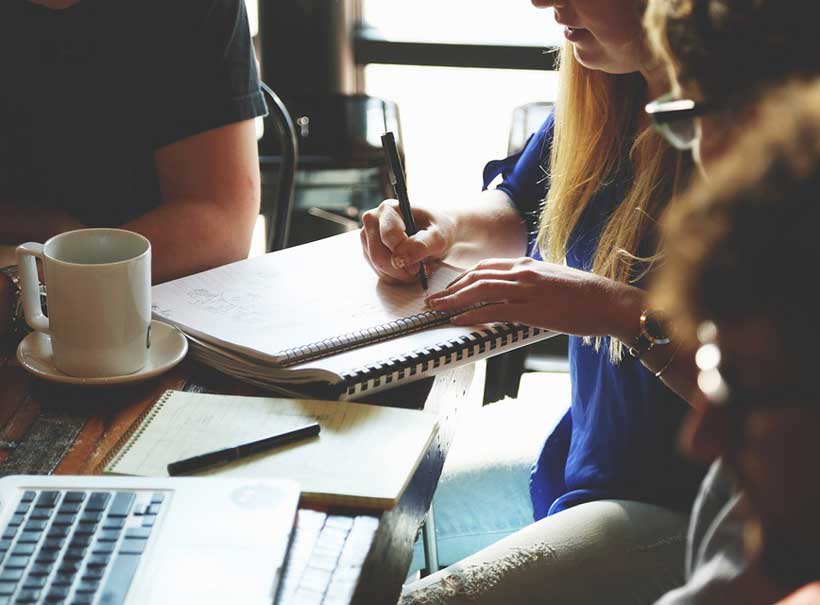 "There are 50,000 registered start-ups in India, and there will be 50,000 more by 2024 at this pace," said Guruprasad Mohapatra, Secretary at the Department for Promotion of Industry and Internal Trade of India. There has been tremendous attitudinal change among government departments, he said, speaking for himself as well as colleagues in different parts of government. He added that this change has been accelerated since 2015-16 when a new policy came into effect. Regulators and officials now see potential in start-ups, and are invested in boosting their size and number.
Indian start-ups have come into their own in the last four to five years, agreed Shailendra Singh, Managing Director, Sequoia Capital India, Singapore. The optimism, the ability to dream, the amount and quality of capital available, the sheer size and scale of start-ups, as well as their ambition and ability to execute globally, are remarkable. "It is exciting to back these companies that have both disrupted existing companies and become full-stack online and offline businesses themselves," he said, "Technology is intrinsic to these companies, not only impacting them at a superficial level."
Asian start-ups are significantly different from their counterparts in Silicon Valley, Singh said, where markets are deep and very large, and companies have the incentive to do one thing and do it very well. Companies also need not go outside. In Asia, on the other hand, there are "lots of white spaces" and individual markets are very small, so that companies can and must quickly mutate to related businesses. For instance, Indonesian start-up Gojek started as a bike rental service, and then branched out into logistics, payments, delivery, etc.
Sharing the experience of the fast-growing hospitality start-up, OYO, Aditya Ghosh, the company's Chief Executive Officer said that OYO realized early on that the best way to create higher margins was to own the entire value chain end-to-end – operations, properties, customer experience and so on. It also grew a diversified portfolio with multiple brands offering hotel rooms, holiday homes, cloud kitchens and co-working spaces, resulting in an "omnichannel presence".
What business needs from the government is investment in infrastructure and ecosystem, much of which relies on removing ground-level constraints, and providing light-touch but adequate regulation that ensures Indian companies enjoy credibility as they scale-up globally. It is essential for businesses to have regular and deep engagement with policy-makers so they can take steps to pre-empt a full-blown a crisis. They must also nurture and train talent to create innovative mindsets for the next wave of start-ups.
India must also overcome some systemic challenges, such as low participation of women in the workforce, said Ankiti Bose, Co-Founder and Chief Executive Officer, Zilingo, Singapore, a four-year-old start-up that has brought technology and seamless connectivity to supply chains in the global clothing industry. With adequate data and regulatory support, Zilingo could "bring in capital at an unprecedented scale" to the fragmented, typically small apparel manufacturers and sellers in India, she said.
Mohapatra emphasized that the government is committed to improving women's participation – by providing preferential access to capital to women-led start-ups, for instance – but the issue is of wider inclusion. "There are large tracts of India untouched by start-up presence," he said, adding that the government is committed to spreading its start-up mission to the country's more disadvantaged areas.
The government is committed to providing technology start-ups with room to experiment and develop without setting tight regulatory boundaries, as it did with the IT sector and the aviation sector earlier, he added.
Cybersecurity: A Crucial Element of Socio-economic Stability and Prosperity
Cybersecurity has become a key safeguard to future socio-economic prosperity and stability as industries are transitioning towards data- and technology-driven business models and governments grapple with the implications of the Fourth Industrial Revolution. More than 80% believe that risk of cyberattacks will increase in the year ahead. With an estimated pricetag of $90 trillion worldwide, there is a rising imperative to safeguard individuals and businesses.
Under the theme Enabling Leadership for a Secure Digital Future, over 150 leaders and experts in the cybersecurity, policy, regulation and technology fields are meeting at the second annual World Economic Forum Annual Meeting on Cybersecurity in Geneva, Switzerland, to address three priorities: Strengthening global cooperation for digital trust and security, securing future digital networks and technology, and building skills and capabilities for the digital future.
Meeting participants include government representatives from G20 countries, civil society organizations and academia, and prominent cybersecurity leaders from companies representing a cross-section of industries in the private sector. Ten international organizations, 18 countries and over 20 specialized agencies are taking part.
"As the international organization for public-private cooperation, the World Economic Forum is leading a global effort to drive systemic change on the most pressing cybersecurity issues. We believe that this change will be most impactful if the private sector and the public sector work on solutions together," said Alois Zwinggi, Head of the Centre for Cybersecurity.
Key sessions include preparing for future threats, how to secure smart cities, increasing security by replacing passwords and building cyber-resiliance. Leadership, governance and cooperation were key themes.
The Forum, as the International Organization for Public-Private Cooperation, is offering its Platform on Cybersecurity and Digital Trust to allow the participants to drive the cybersecurity agenda for the coming year, to share information on emerging cyber-threats, jointly assess the risks of emerging technologies and collaborate on urgent action to combat cybercrime.
Building Emerging Technology Governance Key to Realizing Saudi Arabia's Vision 2030
Governments and companies around the world are investing heavily in emerging technologies to boost growth. The Middle East and North Africa region could see approximately $400 billion added to its economies over the next 15 years if artificial intelligence (AI) solutions are adopted. In Saudi Arabia alone, investment in AI is forecast to add 12.4% to GDP.
To help accelerate the development and implementation of emerging technologies while mitigating risks, the King Abdulaziz City for Science and Technology (KACST) today announced the launch of the Centre for the Fourth Industrial Revolution Saudi Arabia with the World Economic Forum.
As the latest Affiliate to join the World Economic Forum Centre for the Fourth Industrial Revolution Network, this new hub will benefit from the agile governance methodology designed in San Francisco and will apply it to pilot projects in the country. The Centre for the Fourth Industrial Revolution Saudi Arabia will be run and managed locally to help the country achieve its Vision 2030.
"To use the technologies of the Fourth Industrial Revolution such as AI and blockchain, and many others, for driving economic development and social progress, we need global cooperation," said Klaus Schwab, Founder and Chairman of the World Economic Forum. "On the eve of its G20 presidency, we welcome the Kingdom of Saudi Arabia with the establishment of a new Centre for the Fourth Industrial Revolution in Riyadh, to shape those technologies in a way that serves society."
In the region, Saudi Arabia has been undertaking large-scale digitalization efforts as part of its National Transformation plan and in the run-up to its G20 presidency. The commercial 5G roll out, recent establishment of the Saudi Authority for Data and Artificial Intelligence and the high percentage of mobile phone and internet use show that the country is taking steps towards shaping the trajectory of Fourth Industrial Revolution technologies.
The World Economic Forum Centre for the Fourth Industrial Revolution Network was founded in 2017 to accelerate the development of emerging technologies by bringing together a multistakeholder community to co-design agile governance policies. To facilitate this process, the Forum launched an Affiliate Centre programme in early 2019 to help countries develop national Fourth Industrial Revolution strategies and public-private initiatives.
Affiliate Centres tap into and share research across the Forum's global network. The Centre for the Fourth Industrial Revolution Saudi Arabia will focus on the following emerging technology portfolio areas: artificial intelligence; blockchain; data policy; internet of things, smart cities and robotics; and mobility.
PwC rated as a Leader among European and Asia Pacific Cybersecurity Consulting Providers
PwC announced that it was cited as a Leader in in both The Forrester Wave™: Cybersecurity Consulting Services In Asia Pacific, Q4 2019 and The Forrester Wave™: European Cybersecurity Consulting Providers, Q4 2019.
In the APAC-focused report, Forrester stated that: "PwC shines with impressive IP-based consulting. PwC targets its impressive range of assets — like its value-at-risk offering and virtual-reality simulated cyber crisis environments — at boards and executives. It aims to use these assets to create a deeper understanding of and support for key security challenges among those stakeholders. PwC also has strong intellectual property (IP)-based consulting offerings for CISOs, such as its identity and access management automation and ethical hacking bot. PwC regularly engages regulators throughout Asia Pacific and provides thought leadership sessions to board institutions in the region, such as the Australian Institute of Board Directors."
The APAC report goes on to say that: "PwC has a demonstrated ability to use its global strengths to adapt to agile ways of working. Reference clients were happy with the firm's expertise, noted that PwC was a true partner and advisor across the region, and praised the firm's positive internal culture."
Paul O'Rourke, Asia-Pacific and Global Financial Services Cyber Leader, PwC said: "We are really pleased with this result. Our comprehensive cybersecurity solutions assist businesses with assessing, building and managing their cybersecurity capabilities and enabling effective incident response to a myriad of potential threats. With our successful track record across various domains of cybersecurity, we help our clients to strategically assess, design, implement, operate and improve cybersecurity programs from strategy through execution."
Grant Waterfall, EMEA Cybersecurity and Privacy Leader, PwC said "PwC, and specifically each member of our teams that work with clients each day to build business and consumer trust through a more secure digital society, are extremely proud to receive this recognition from Forrester Research. Over the past year, cybersecurity has been elevated to Firm-wide platform at PwC, representing a formal commitment to our clients, markets, and employees, that cybersecurity will be top priority for how we serve each of them and grow our brand for the future."