Time for a New Approach to Conventional Arms Control?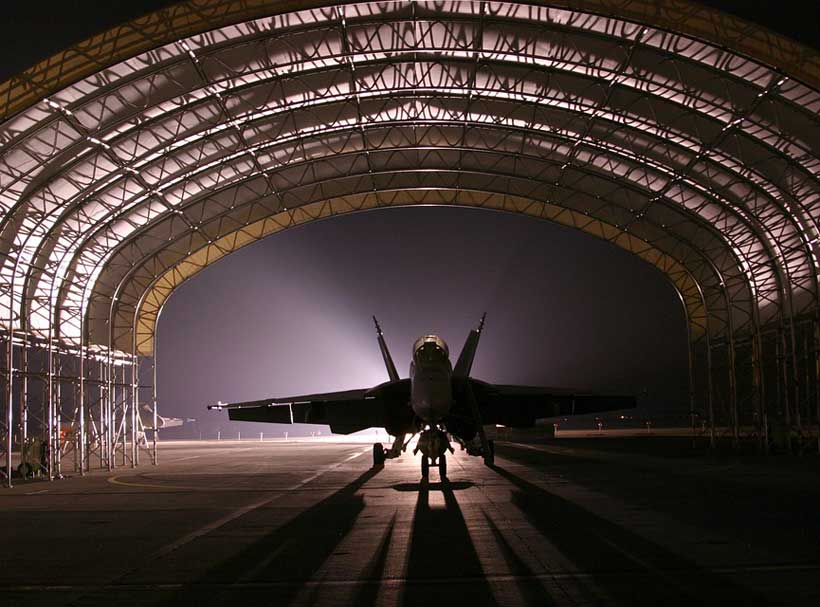 The return to an outright deterrence relationship between NATO and Russia involves the danger of an arms race and a number of military risks, particularly in the NATO-Russia contact zones. These risks can be contained by means of sub-regional arms control. Approaches of this kind should comprise sub-regional force limitations, limitations of military exercises, transparency and inspection rules for rapid deployment and long-range strike capabilities outside the zone of limitations, as well as a strict verification regime. Measures should be based on existing agreements rather than negotiating a new treaty.
Currently, there is a little scholarly discussion on new initiatives or innovative approaches to conventional arms control (CAC) in Europe. A diligent study by Peter van Ham from the Dutch Clingendael Institute — "Modernizing conventional arms control in the Euro-Atlantic region" — discusses the merits of different approaches. A very critical report by the Swedish FOI Institute — "Conventional Arms Control. A Way Forward or Wishful Thinking?" — , edited by Johan Engvall and Gudrun Persson, focuses more on the question as to why German Social Democrats, in the wake of the 2016 Steinmeier initiative, are focusing so much on CAC than on the issue itself. And finally, in the framework of the OSCE Network of Think Tanks and Academic Institutions, a group of authors from Germany, Latvia, Poland, Russia, Switzerland, Turkey, and the US presented a concrete proposal for sub-regional arms control in the Baltic region — "Reducing the Risks of Conventional Deterrence. Arms Control in the NATO-Russia Contact Zones".
There are many, to some extent, reasonable arguments questioning new efforts for CAC. The Conventional Armed Forces in Europe (CFE) Treaty is politically dead, the modernization of the Vienna Document on Confidence- and Security-Building Measures 2011 (VD11) is blocked. Why should any new initiative for CAC fly? In a broader sense, it is argued that, with the failure of the INF Treaty, the termination of the Iran nuclear agreement by the US and the uncertain future of the New START Treaty arms control, in general, has become almost unachievable. There is deep mistrust on all sides. Western governments argue that there cannot be business as usual (including arms control) with Russia as long as the Russian government is backing secessionist forces in Eastern Ukraine, while the Russian side is arguing that arms control is blocked by NATO's ambitions for military superiority.
The Return of Deterrence
What unites most governments in Europe is the conviction that strengthening one's own military capabilities is more important than cooperative security approaches. We are seeing the return of a mutual deterrence scenario coupled with the progressive erosion of cooperative security policies that were pursued until the early 2000s. To be sure: We never had a pure cooperative security scenario, but rather a hybrid mix of cooperative and deterrence elements. But even this led to an unprecedented reduction of conventional and nuclear weapons in Europe.
Currently, we are experiencing a quick reversal of this positive trend at all levels: We are witnessing the re-emergence of strong threat perceptions that are directly contrary to one another and mutually exclusive. Military exercises on both sides are approaching the levels reached in the Cold War. And we see hardening military postures, states investing more, modernizing and in some cases enlarging their armed forces. Although we have not yet reached a full arms race, we are on the brink of one. In terms of military options, the issue at stake is no longer "large-scale offensive options" of a continental-size in the sense of the preamble of the CFE Treaty, but the perception of emerging options for a surprise attack in the contact regions between NATO and Russia, particularly in the Baltic and the Black Sea regions.
The Risks of Deterrence
Any military deterrence relationship necessarily involves risks and inherently drives escalation. The three most important drivers of escalation are uncertainty, sub-regional conflicts, and the nuclear dimension. Uncertainty and the lack of military transparency are driving the two sides into a security dilemma with inherent worst-case thinking. Sub-regional conflicts — just imagine a re-escalation of hostilities in Ukraine — can be a powerful factor in raising the level of tensions in Europe. And finally, the failure of the INF Treaty will most probably have a destabilizing impact on the deterrence relationship in Europe.
These military risks in a narrower sense are aggravated by two broader global trends: With the rise of China and other emerging powers, we are passing through a period of hegemonic change that is characterized by a maximum of uncertainty and volatility. And we are passing through the two or three and not many more decades that are critical for stopping a global climate disaster. Both lines of risk, the more narrow military one as well as the broader global dimension, make it imperative to avoid a new arms race in Europe (and elsewhere) that would spoil scarce resources and attract the political attention that we urgently need to address global problems.
Options for Conventional Arms Control in Europe
Against this background, there are basically three options of addressing risks ensuing from a deterrence scenario dominated by conventional armed forces. The first is traditional measures of risk reduction, bilateral or multilateral agreements on the avoidance of incidents and accidents, possibly augmented by transparency measures. A good example is the Baltic Sea Project Team. Measures of this kind are considered by most governments, at least in principle. They are urgently needed, but clearly insufficient in view of the present and future risks.
A second option would be a comprehensive, pan-European post-CFE agreement that also involves new military options and types of equipment. The 2016 Steinmeier initiative for reviving arms control in Europe comes closest to this option. Despite discussions in a German-led Like-Minded Group this option seems to be far too ambitious under the current conditions. It would rather fit a cooperative security policy scenario that is beyond reach at the moment.
The third option consists of using arms control instruments for stabilizing the given deterrence relationship focusing on those areas where the danger of destabilization is most imminent, that is the contact zones between NATO and Russia. This option remains within the scope of mainstream deterrence thinking. It requires an approach of sub-regional arms control.
Problems of Sub-regional Arms Control
Sub-regional arms control is disputed by many for three main reasons. Some are afraid of the political singularization of those who would fall under a sub-regional arms control regime contrary to others who would not. Second, some governments are afraid that sub-regional or any kind of arms control would divert attention from necessary defense measures. And finally there is concern that sub-regional arms control might not be feasible in operational terms in the sense that there is always an impact from outside into the zone covered by a sub-regional arms control regime.
However, sub-regional approaches have been considered time and again. The negotiations on Mutual Balanced Force Reductions (MBFR, 1973-1989), the predecessor negotiations of the CFE talks, dealt solely with sub-regional approaches. And Chapter X of the VD11 explicitly addresses "Regional Measures." If the three arguments quoted above are taken seriously, it is possible to establish valid sub-regional arms control regimes. The three key factors are an arms control zone large enough to dispel singularization fears and to limit properly the sides' forces in an equal manner; sufficient regulations for armed forces outside the zone; and a thorough transparency and verification regime.
A Model for Sub-regional Arms Control in Europe
The authors of the Risk Study elaborated a model for sub-regional arms control taking the Baltic Contact Zone as an example. This zone would comprise Estonia, Latvia, Lithuania, Poland, the Eastern part of Germany covered by the 2 plus 4 Treaty, Belarus, and parts of the Western Military District of Russia. The zone is large enough to dispel fears of singularization as it covers parts of Germany and Russia. And it is also large enough to cover a substantial part of the sides' forces. The Baltic arms control regime would be equipped with the following main features:
No permanent deployment of additional substantial combat forces would be allowed in the Baltic Contact Zone. This builds on the obligation of NATO in the 1997 NATO-Russia Founding Act to avoid "additional permanent stationing of substantial combat forces" in the newly admitted NATO states and the corresponding obligation of Russia in the 1999 CFE Final Act not "to station substantial additional combat forces" in the Kaliningrad and Pskov oblasts. Although there is no shared definition of the term "substantial combat forces," there is wide-shared agreement that these two obligations are still valid and have not been broken. To make them operational for a sub-regional arms control regime, it would only be necessary to agree on a definition of "substantial combat forces" and to recommit to these obligations. The commitment not to increase combat forces in the contact zone would represent the key element of the sub-regional arms control regime.
In addition, military exercises in the contact zone would be limited in size, frequency, duration and geographical proximity to borders. Such an agreement could be regarded as a measure under Chapter X of the VD11.
As a complementary measure, rapid deployment and long-range strike capabilities deployed beyond the contact zone should be subject to a notification and observation regime.
All measures agreed would be subject to sufficiently strict transparency and verification regime that could also be established in the frame of the VD11. Certainly, additional quota for inspections and evaluation visits would become necessary.
Is Sub-regional Arms Control in Europe Possible?
Such a regime would have two important advantages: It would address the real risks, namely sub-regional offensive options, and it would build on the adaptation of existing agreements, the VD11, the NATO-Russia Founding Act and the CFE Final Act, rather than negotiating a completely new treaty. A sub-regional arms control regime of this kind is modest in the sense that it remains within the framework of a mutual deterrence relationship. However, it is bold in that it would introduce effective steps for stabilizing this relationship.
Is such an approach to conventional arms control in Europe feasible under the current conditions? Certainly not, if we continue to exchange almost ritualized mutual accusations. And it will become possible only when we recognize that extraordinary circumstances require special measures.
It will certainly not be possible if talks on conventional arms control are conducted predominantly at expert levels. These issues must be dealt with at the higher political levels, including heads of state and government, and ideally embedded in a broader approach of pragmatic cooperation.
From our partner RIAC
Lithuania: To serve or not to serve in the army
It is well known that in 2015 Lithuanian authorities reintroduced compulsory military service due to the potential threat caused by the Russian Federation.
It should be said, that young Lithuanians do not appreciate the idea and try to avoid the service in every possible way. They even are not afraid of penalties and imprisonment.
In order to force them to serve Lithuanian authorities are inventing new "tools" to make the process of avoidance the conscription harder.
From the beginning of 2015 all Lithuanian men aged 19-26 had to perform compulsory military service in the Lithuanian Armed Forces for a period of 9 months if fate decided.
The matter is the way of choosing the men who will serve is more than surprising. They say that 2 percent of men are randomly selected to complete vacancies in the army within the year. The lists of military conscripts then are published on the Internet. But "randomly" could also mean "nobody knows how they are selected."
At the beginning of this year authorities lowered the age range at which men are called up for mandatory military service to 18-23 years and banned volunteer soldiers from holding seats in the parliament and municipal councils.
Defence Minister Raimundas Karoblis said that the aim of lowering the conscription age is to ensure that conscripts' military service causes the minimum possible disruption to their civilian lives.
The matter is the way of choosing the men who will serve is more than surprising. They say that 2 percent of men are randomly selected to complete vacancies in the army within the year. The lists of military conscripts then are published on the Internet. But "randomly" could also mean "nobody knows how they are selected."
In reality the Ministry of National Defence can't meet its recruitment goals.
The system includes Lithuanians living abroad who are forced to leave their home and come back for the service. The government of Lithuania doesn't care that men living overseas have their personal life, own career paths and financial responsibilities.
The military authorities are trying to take immigrants for service on purpose, not caring about their personal problems, including health issues and financial commitments.
They also discriminate homosexual men by giving them specific tests to find out how gay they are, including a talk with the psychiatrist. Because homosexuality is still a sickness in Lithuania, with existing laws against gay people.
A lot of Lithuania men who decided not to come back for the service, are often wanted by police, and in some circumstances might end up in prison for up to 3 years.
Thus, in December 2019, 24-year-old Marius H. from Kedainiai was prosecuted for not visiting the military registration and enlistment office, but did not change his position. He said later that he would not go to serve, it is not in his interests. He has a well-paid job in Belgium and is not going to change his way of life. So he paid penalty (800 euros) and left for Belgium. And he is not the only one in the country who has made such choice.
Evidently, it is impossible to solve the problem in that way, using methods of coercion and punishment. Unfortunately, reintroducing of compulsory military service was the decision of the authorities, finding the ways to avoid it is the choice of youth. If the government doesn't respect the citizens, the citizens have a right not to obey their decisions.
Assessing India's Enhanced Air Defence Shield with reference to Pakistan's MIRV Capabilities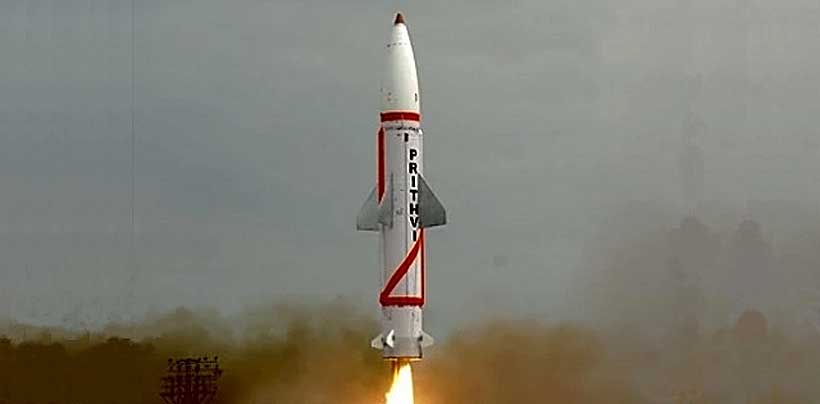 Since the last few years, India has been continuously carrying out an extensive military modernization program aimed at enhancing its counterforce capabilities vis-à-vis Pakistan. Under this notion, one of its most important components is the enhancement of its air defence capabilities aimed at providing an extensive multi-layered air defence shield. This has been done partly by combining indigenously developed systems with some of the world's most expensive and advanced Missile Defence Systems which India has been purchasing over the last few years. Pakistan, due to its economic constraints cannot compete with India on a tit for tat basis. Hence, to address such a threat, Pakistan, for the time being, seems to be enhancing its indigenously developed Multiple Independent Reentry Vehicle (MIRV) capabilities. These, in turn, are aimed at accurately penetrating the Indian Air Defense network that is being currently developed, by swarming it with a plethora of smarter and precision-based warheads to devastating effect.
At present, India possesses and intends to acquire various air defence systems in its missile defence inventory. These include indigenously developed ballistic missile defence systems such as the Prithvi Air Defence (PAD) missiles, the Advanced Air Defence (AAD) Ashwin missiles and the Barak-8 missile defence system which has been jointly developed with Israel. Furthermore, to enhance its future capabilities, India had also signed an agreement with Russia for the acquisition of the S-400 anti-missile system back in October 2018, the delivery of which is expected in October this year. In another significant development, India reportedly intends to acquire the 'National Advanced Surface to Air Missile System-II (NASAMS-II), a medium-range missile system from the US. India's acquisition of advanced missile defence systems such as these would thus likely destabilize the pre-existing deterrence framework in South Asia, as it would embolden India to consider countering Pakistan's existing range of warhead delivery systems such as its ballistic missiles, cruise missiles, fighter jets, and unmanned aerial vehicles with greater impunity.
In order to restore stability, Pakistan has two choices; firstly, in the long term, to purchase similar, albeit expensive missile defence systems from the international market – such as from Russia and/or China. A tall prospect which already seems difficult given the country's economic difficulties. Secondly, to counter the Indian advanced air defence shield while staying within its existing doctrinal posture, it seems that the induction of an increased number of MIRV capable ballistic missiles appears as the more plausible and immediate solution.
It is worth mentioning here that Pakistan's Ababeel Ballistic Missile, a medium-range ballistic missile, which it had tested in January 2017, is believed to have introduced MIRV technology into Pakistan's nuclear arsenal with its reported range of 2200 kilometers. Pakistan's rationale for achieving this milestone is widely believed to be inclined towards neutralizing a broad range of the expected outcomes of India's military modernization drive, including the threat from its enhanced missile defence systems. This is further evident in the statements of Pakistan Military Officials, in which they have clearly stated that the development of the Ababeel weapon system is aimed at ensuring the survivability of Pakistan's ballistic missiles 'keeping in view the growing regional Ballistic Missile Defence (BMD) environment', hence further reinforcing nuclear deterrence.
In the same vein, there is widespread speculation that Pakistan's recently tested short-range ballistic missile Ghaznavi – with its operational range of 290 kilometers – is also MIRV capable. No matter the validity of such speculation, there is still an ongoing debate questioning whether Pakistan needs to have such a short-range MIRV capable ballistic missile. Particularly keeping in view India's counterforce designs which highlight an apparent shift towards nuclear counterforce and the notions of 'splendid first strike' and surgical strikes against Pakistan. A strategy that is, in turn, directly linked to its Air Defence modernization plans because such counterforce temptations might provoke Pakistani retaliation. Hence, the road-mobile Ghaznavi missile, based on its accuracy and, shorter range and flight times could thus be a prospective platform for being a MIRV capable delivery system aimed at penetrating the Indian Air Defence shield. Hence, for Pakistan, the provision of such short-range MIRV capable ballistic missiles like Ghaznavi would likely serve as a key deterrent against the Indian advanced air defence shield.
At the present, Pakistan by being overtly threatened by the ruling BJP government still holds a principled stance in working towards bringing about lost peace and stability in the South Asian region. However, Indian aspirations as evident in its ambitious military modernization plans have compelled Pakistan to take all possible measures to assure its security and preserve its sovereignty. As such Pakistan may need to expand its strategy of playing its cards close to its chest particularly when taking into account India's ongoing expansion of its Air Defence shield. In this regard, the induction and perhaps even testing of a medium to short-range MIRV capable missile seems to be the only way out, at least for the time being.
The Baltic States are Target Number One
From 1 January 2020 security of the Baltic airspace is ensured by three Command and Reporting Centers designed for specific national airspace surveillance, based in Tallinn, Lielvarde, and Karmėlava, instead of one joint unit.

It is said that they enhance capabilities of NATO's Integrated Air and Missile Defense System, regional interoperability, and reliability of protection of the Alliance airspace. On December 19 the new BALTNET (Baltic Air Surveillance Network and Control System) configuration and three national centers in Lithuania, Latvia and Estonia were inaugurated at a ceremony in Kaunas.

According to the Baltic States' officials, three countries have moved from the defensive to offensive measures in order to provide their security and defence.
The more so, the three Baltic Allies have launched the cooperative project of the BALTNET future configuration to further enhance their contribution to NATO's collective defence effort and architecture.

Major Pärn, senior Estonian officer at Baltic Control and Reporting Centre (CRC) Karmelava said that "a before-and-after comparison clearly shows that we are moving from peacetime construct with just one joint Baltic CRC to the crisis-and-conflict-capable architecture of three Control and Reporting Points, including back-up capabilities and clear responsibilities increasing support for Allies and enhancing our national skills in special fields such as surface-based air defense, integration of ground forces and intelligence."

This sounds like a very proud statement to any who is not accustomed with the situation.
At the moment, the Armed Forces of the three states are deprived of modern air defense systems. The main reason for this, as Estonian Defence Minister Jüri Luik admitted, is the lack of money.

For example, the Estonian Armed Forces continue to use the Soviet 23mm Anti-aircraft Cannon ZU-23-2, despite the supply of other systems. Thus, Tallinn has been purchasing the Mistral portable air defense missile systems. In 2018, the Ministry of Defence of Estonia signed a contract with the European company MBDA for the supply of these systems. However, the Mistral missiles have a range of 6km only.

In the coming years, Lithuania will remain the only owner of medium-range air defense systems in the region. In 2017, the Lithuanian Air Force was set to procure NASAMS mid-range air defense systems for $ 122.4 million from Norway. The missile is able to hit targets at the range of up to 40 km and at the height of up to 14 km. However, NASAMS, developed in the early 1990s, can't be named the most advanced air defense system.

Washington provides financial assistance to the Baltic States but the amount of funds allocated for the needs of air defense is small: as Luik previously reported, in 2020 Estonia, Lithuania and Latvia will receive a total of $ 50 million from the Pentagon's budget.
Generally speaking, the United States is interested in developing the air defense system of the Baltic region, but is not ready to invest substantial financial resources in it. For this reason, Russia doesn't consider BALTNET to be a serious threat.

At the same time, Russia is not going to tolerate the Baltic States' attempts to enhance NATO military strength near its borders. Moscow considers these measures as demonstration of readiness to attack. Its reaction is unpredictable and the Baltic States with its population have become real targets. BALTNET will help to detect a threat, but will not defend. On the other hand, three Baltic States are the NATO's shield, aimed to stop Russia in case of war. On the other hand, NATO, probably, could stop Russia in the Baltic States, but these countries in this case will cease to exist. They will be Target Number One with no chances.