Reducing gender gaps in Asia and Pacific essential to realizing region's potential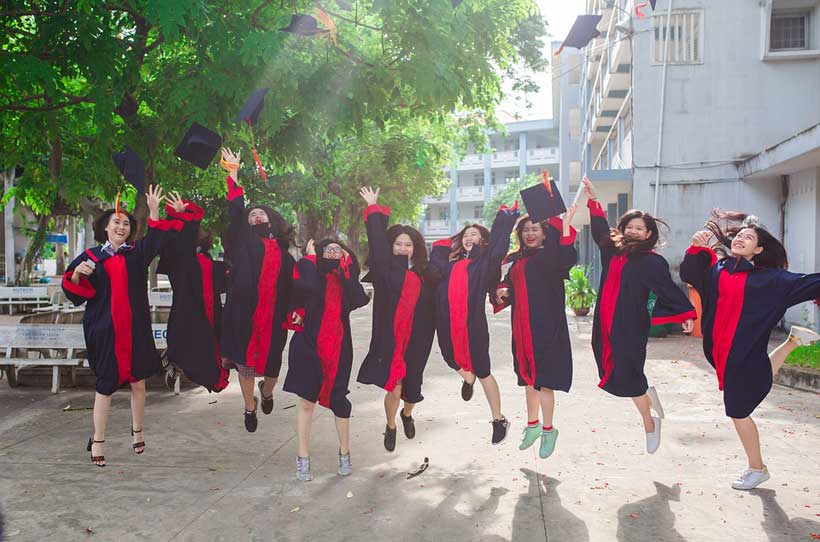 Over the past two decades, the Asia and Pacific region has made progress in reducing gender gaps in certain areas, most notably education. According to the World Economic Forum's 2018 Global Gender Gap Report, 6 out of 25 developing Asian countries had attained gender parity in education. In 12 out of 18 Asia Pacific countries analysed in the Report, women outnumber men in tertiary education enrolment rates.
However, these improvements in skills and professional training for women have not translated yet into progress towards equal economic and professional clout.
Gender gaps persist in labour force participation, gendered-segregation of the labour market, financial inclusion, and representation in senior managerial positions across the corporate world. This is the only region in the world where the labour force participation rate of women is declining. Meanwhile, a growing body of research on the future of work in the region has highlighted the high concentration of women in informal and vulnerable work, and that the bulk of unpaid care work is disproportionally being carried out by women.
Female participation in the labour force in 2018 ranged from 60.1% in East Asia at the top end of the spectrum to only 25.9% at the bottom end in South Asia, according to the International Labour Organization (ILO). When women do work, they are often segregated into "feminized" sectors, where wages are typically lower. Wages are not yet equal. In developing Asia, the gender wage gap (75%) is lower than the global average of 79%

Women's share in managerial positions across Asia varies significantly. In the corporate sphere, three countries in this region are among the top 10 economies worldwide with women in senior management positions, higher than the global average of 25%. They are the Philippines at 39%, Thailand at 37%, and Indonesia at 36%. On the other hand, there are countries in the region at the lower end, for example Japan with only 7%.
Women's representation on corporate boards is even lower than at the managerial level. This ranged from 11.6% in Indonesia to 1.9% in South Korea. In 2011, India and Malaysia established 30% mandatory gender diversity quotas for senior management and board positions in corporations. However, implementation has been slow. As of 2016, women accounted only for 8.6% on corporate boards in Malaysia and 5.2% in India.
Banking at the most senior management level in particular remains male territory in the region, since the share of female representation at this level reached only 6.9% on average, according to data gathered by the Financial Times.
While developing countries in Asia and Pacific are embracing new financial technology to make rapid progress on financial inclusion, the gender gap is felt here too. Women accounted for just 35% of bank depositors and borrowers in these countries in 2016.
Increasing women's participation in the workforce and closing the wage gap would have a tremendous growth impact for the region. ILO in 2017 estimated that this could add $3.2 trillion to Asia and Pacific region economies.
Increasing women's access to finance can have life-changing impacts on not only their lives, but those of their families and communities. For example, women-led small and medium-sized enterprises in Sri Lanka are benefitting from facilitated access to credit to grow their businesses through an ADB project, which has been further supplemented by a grant from the Women Entrepreneurs' Finance Initiative (We-Fi). Since last year, over 323 women's businesses, employing 3,934 people, have financially benefitted from the project.
Financial institutions targeting female clients will be more successful at understanding and responding to customers' needs if their personnel mirrors the market. Including female professionals and managers in research product selection and marketing will lead to better custom-tailored products. That is one reason why ADB's Trade Finance Program has been running a gender initiative to support its participating banks to improve its workplace gender equality/family-friendly policies.
There is growing evidence that gender equality in management and leadership results in higher productivity, more diverse decision-making, and better and more sustainable results. This is particularly true for female leaders in the banking sector. A study by the International Monetary Fund recently found that a higher share of female senior leaders is associated with greater stability and more prudent management.
Moreover, it is true for any type of organization that effective women leaders provide positive role models and contribute to changing social perceptions about women and girls. Policymakers and multilateral development banks like my own must lead by setting good examples, and work with the banking sector to address the gender gaps.
On its part, ADB is committed to accelerating progress in gender equality in its developing member countries. And it is championing the cause within its own institutional structure and corporate culture.
Among other sectors, ADB supports various projects with a gender focus in such areas as technical and vocational education and training, urban and water, rural development, transport, and renewable energy. It has also provided technical assistance for legal and judicial reforms in support of gender equality, as well as women's leadership within government and communities at all levels.
Last year, 56% of ADB's sovereign and nonsovereign lending at entry had strong gender design elements. ADB is setting even higher standards for itself. In July 2018, ADB's Board of Directors approved a long-term corporate strategy called the Strategy 2030. Under this, ADB aims to ensure 75% of its projects in the public and private sector will include gender designs by 2030.
Strategy 2030 sets gender equality and women's empowerment as one of its operational priorities for the next decade. ADB will promote women's economic empowerment by expanding entrepreneurship opportunities for women and promoting their access to quality jobs in higher-paying sectors and the science, technology, engineering, and mathematics sectors where women struggle to enter.
ADB's approach is also informed by a recognition of the importance of tackling discriminatory social norms and institutions. It includes supporting legal, institutional, and governance reforms at public level to explore measures are carried out to remove gender-based discrimination, enhance women's participation in public resource allocation, and support leadership at all levels
Another major thrust is reducing the domestic responsibilities faced by women through improved water, electricity, and transport infrastructure. In the Asia Pacific, women spend from 2 to 11 times more time on unpaid care work (caring for family members, cooking, cleaning, fetching water, etc.) than men. That time spent represents an important barrier to pursuing economic pathways.
In 2016, ADB Management took bolder actions and set higher targets to improve workplace gender balance by enhancing recruitment of talented women, career management, training, development, and retention of female staff within ADB. ADB also has a gender target for various levels of management that is closely monitored and transparently reported upon. Leadership development programmes are now being conducted to prepare women for senior positions and enable senior staff to become better managers of diverse teams.
Gender equality will indeed be at the heart of ADB's priorities under Strategy 2030 and across the institution.
On a wider scale, women's empowerment is not just an objective in itself; it is essential to achieving inclusive and sustainable development in Asia and the Pacific. Given the economic, environmental, and technology challenges facing society in Asia and Pacific, it is about time to utilise the ingenuity, creativity, and energy of the region's entire population. To do this, countries must fully engage women; and educate and empower them to allow for their contribution. At the same time, we should ensure we include, educate, and equip all men and boys for this transition to make this journey together and leave no one behind.
The Ways People Have Fund with Oligarchic Democracy in Indonesia
Democracy is the lunch of Indonesia's politicians. The law (rule of law) is the dessert. At night, they turn political parties and the topic of representation into dinner menu. And the pleasantries of people's sovereignty are snacks when watching television ahead of the sleepiness greet. Is it wrong? Of course not. Democracy is an instrument. Democracy is a tool for politicians to show their teeth and put forward their interests, both short and long term. And from a theological point of view, democracy is a tool to deny God. In democracy, God is not sovereign. As long as the people cannot punish, as long as legal institutions can be avoided, the law of God is not an urgent need, it is rarely taken into consideration.
Democracy is a matter of the people that is packaged as attractive as possible in the mouth of the political elite. Democracy is a matter of the people who are lured by sovereignty. And between the people and the elite were in fact blocked by a very thick glass wall, not even penetrated by bullets. The people can watch, but instead of touching, the sound is not even heard because it is blocked by thick soundproof glass.
For many people, democracy is a fairy tale. Democracy is sleep gratitude that can hopefully reduce the amount of monthly expenditure. Democracy is a worthless gift, but it is quite entertaining. People will get vacation at the election and be entertained during the campaign. Not bad for busting and tired anyway. Sometimes it is not uncommon, a state of democracy, many people can get free clothes, free food, and envelopes containing a sheet of money.
So, democracy is only entertainment for the people. Small talk of people's sovereignty is morning coffee, along with boasting "from the people, by the people, and for the people" as its sanck. Is it wrong? Clearly far from wrong. People only follow the beat. That is the reality of Indonesia. The people are only followers. Don't blame the people if the elections become expensive. The more politician spread money, the more requests that come. People only play with the existing natural law. Fortune comes not to be denied, right.
Even though there is no guarantee that they will be voted and approved because only God knows what in the hearts of the people, but the elite never give up. The elite do not intend to deterred. On behalf of simultaneous local elections, of legislative elections, of presidential elections, lobbies are suddenly parameterised by numbers of money. Seats are counted and converted into certain numbers, then prices are born.
For the people, they only dance to the rhythm of the music being played. People danced when "dangdut" music was sung (dangdut is one of popular music in Indonesia), dance when the classical strains are played. In fact, they are ready to contort like a Middle Eastern religious dance when the music is ruling in "casidah." (Arabic Indonesia Music). The Indonesian people are about how elite is. It has been the socio-historical pattern in this country. More damaged the elite, more damaged the lives of the people. More damaged the morale of the elite, the people increasingly enjoy the melt. But the bet is a nation state. The bet is the future of the younger generation who are increasingly holding on. Are the elites thinking of it? Let time answer.
Today, democracy is no longer about freedom, but should be about liberating the freedom. The people have been colonized by their elites. The system has been damaged by elite negotiations. Governance is the fruit of unhealthy games. The numbers are no longer pure, can be generated at will. Politics run based on market tastes. Therefore, scientific surveys are the best-selling statistical industry. Democracy is about market tastes, not about the morality of people's interests. Market tastes are very important because the majority preference is king. And then democracy leaves only endless absurdity.
Therefore, if they still want to carry out democracy and at the same time bring the substance, the people must be freed from the fishy influence of the elites. The people must be kept away from cheap political manipulations, freed from the cheaper political branding based on post truth approach. The people must be able to distinguish between facts and fairy tales. If not, democracy is just a soap opera scenario. Representative institutions must represent, not pout. Representative institutions must be enlarged and made effective. Parties must improve and "know themselves". One of crucial role of the party is to connect the tongue of the voters to the state. More damaged party, people aspirations can no longer match the original, but manipulated.
Party dominance must be balanced with strict regulations. The party is not a seller of popular votes, but defenders and connectors. From the party, then entered into a representative institution, and become policies. From the party, the ideology of nationalism is spread to the voters. From the party, the understanding of the sense of nation state is cultivated in the memory of voters. And from the party, the spirit of unity and tolerance is channeled into the voters' thoughts. And many other tasks. Such are the roles of the party.
Do the people care? For the people, the party is not important. Therefore, it is the party who must realize himself that democracy is very dependent on the party. More damaged the party, more damaged the democracy. The more transactional the party is, the more transactional its democracy is. It's that simple. If the party does not understand the ethical justification, logical justification, and moral justification for its existence, then Indonesia's democracy is headed for destruction. Politicians must recognize the signs of the destruction of democracy. People's distrust of the party, the parliament, and the government are sign that must be addressed immediately. Politicians must be able to prove that democracy is worth defending.
If not, democracy will only be a place to flicker on one side and a place for short-term negotiations on the other side. Democracy will become a forum for identity politics and a den of high class corruption. Therefore, if it is not politicians who spread democratic awareness, then who will? If politicians actually misuse democracy, then our democracy wil be finished. Because of what? Because in their hands the decision is taken. If leaders and politicians turn their faces away from the authenticity of democracy, the people's hopes are finished. So do not ask the people to hope, to pray, to have a positive view of the current system, if from leaders and politicians even if that hope actually does not exist, only promises and false images, then the people are not ethical to be asked to hope. It's as simple as that.
Sustainable tourism and fisheries key to growth in post-COVID Pacific
Developing countries of Asia and the Pacific are experiencing unbalanced tolls of the COVID-19 pandemic. Grim milestones in infections and deaths have left countless devastated. Yet, we must look at the economic and social impacts in small island developing States (SIDS), where setbacks are likely to undo years of development gains and push many people back into poverty.
Compared to other developing countries, SIDS in the Asia-Pacific region have done well in containing the spread of the virus. So far, available data indicates relatively few cases of infections, with 15 deaths in total in Maldives, Guam and Northern Mariana Islands. Yet while rapid border closures have contained the human cost of the virus, the economic and social impacts of the pandemic on SIDS will place the Sustainable Development Goals (SDG) even farther out of their reach. This is worrying as SIDS in Asia and the Pacific were only on track to reach SDG 9: Industry, Innovation and Infrastructure and SDG 12: Responsible Consumption and Production and as they had in fact regressed in SDG 8: Decent Work and Economic Growth, a crucial driver of inclusive development and key to reaching all SDGs.
One reason SIDS' economies are severely impacted by the COVID-19 pandemic is their dependence on tourism. Tourism earnings exceed 50 per cent of GDP in Maldives and Palau and comprised 30 per cent of GDP in Samoa and Vanuatu in 2018. Measures to contain the COVID-19 pandemic, including restricting entrance to countries and halting international travel, will have a profound impact on the development of these economies in 2020 and beyond, with estimates of international tourist arrivals declining globally by 60-80 per cent in 2020. The pandemic has particularly affected the cruise ship industry, which plays an important role in many SIDS.
The severe impact of COVID-19 on these economies is also a result of heavy reliance on fisheries, which represent a main source of SIDS' marine wealth and bring much-needed public revenues. The COVID-19 pandemic crisis will jeopardize these income streams as a result of a slowdown in fisheries activity. However, it is important to note that the COVID-19 pandemic may also create a small window for stocks to recover if it leads to a global slowdown of the commercial fishing industry.
Despite the tourism and fisheries sectors' susceptibility to shocks, ESCAP's latest report, the Asia-Pacific Countries with Special Needs Development Report: Leveraging Ocean Resources for the Sustainable Development of Small Island Developing States, emphasizes fisheries and tourism will remain drivers of sustainable development in small island developing States of Asia and the Pacific. They are among the most important sectors in their contribution to output and their importance for livelihoods. In the short term, addressing the consequences of the COVID‑19 pandemic must take priority, but the long-term global context will usher in an era supportive of tourism development in Asia-Pacific SIDS. This is due to an increasing demand from the emerging middle class of developing Asia and the ageing society in the developed countries on the Pacific Rim.
As part of post COVID-19 recovery, new foundations for sustainable tourism and fisheries in Asia-Pacific SIDS must be built. These sectors must not only have extensive links to local communities and economies, but also be resilient to external shocks. Enhancing economic resilience must focus on building both the necessary physical infrastructure and creating institutional response mechanisms. For example, a 'green tax' for tourists can generate revenues for environmental protection. Such fees serve as an additional benefit for local populations and regulate the impact of tourism on SIDS' fragile natural environment. SIDS may consider innovative financing instruments like blue bonds and and debt for conservation swaps to expand their fiscal space. Open data sharing, and the collection, harmonization and use of fisheries data can be strengthened for integrated and nuanced analysis on the state of fish stocks.
Given the limited capacity of the health-care systems of many Asia-Pacific SIDS, shutting down access to many of these economies was a wise and necessary short-term policy choice. Opening 'travel bubbles' with countries where the virus has been brought under control is now important. In the longer term, the effective implementation of the 2030 Agenda for Sustainable Development must take priority. This entails ensuring sustainable use of existing ocean resources and developing sectors that provide productive employment, including specific types of tourism and fisheries. SIDS can do more to embrace the blue economy to foster sustainable development and greater regional cooperation is an important element for creating an enabling framework. Regional cooperation is especially important given the nature of fisheries as a common property resource and the remote locations of most Asia-Pacific SIDS.
The COVID-19 pandemic has provided a stark reminder of the price of weaknesses in health systems, social protection and public services. It also provides a historic opportunity to advocate for policy decisions that are pro-environment, pro-climate and pro-poor. Progress in our region's SIDS through sustainable tourism and fisheries are vital components of a global roadmap for an inclusive and sustainable future.
Indonesia Needs New Maritime Approach in the Sea of Natuna Island
The Indonesia-China conflict in the sea of the Natuna Islands Exclusive Economic Zone (EEZ) which was recently reportedly massively was not new. A similar event had occurred in March 2016, after eight Chinese fishermen were arrested by the Ministry of Maritime Affairs and Fisheries Unit 11 Shark Boat officers. And the response made by the Chinese government at that time was similar. PRC still feels innocent because it considers Natuna sea as a traditional fishing location for a long time.In other words, the land is claimed as part of the U-shaped South China Sea area (known as the Nine-Dash Line). The area was declared by China in 1947. Therefore, the Chinese fishing vessels finally seemed to be shaking in and out even though Indonesia's claim on the Natuna Islands EEZ was based on the UN Convention on the Law of the Sea (UNCLOS).
Actually, the maritime border agreement which covers continental shelf, territorial sea, and exclusive economic zone with neighboring countries and the international community is not yet complete. Indonesia and Malaysia signed the establishment of continental shelf boundaries in November 1969. The approval for the establishment of Indonesian and Vietnamese continental shelf boundaries was signed in June 2013. Indonesia jurisdictional maps issued by the Indonesian Navy Hydrographic and Oceanographic Center shows that the EEZ boundary line (Exclusive Economic Zone) with Vietnam and Malaysia on the Natuna sea border many still need agreement. In EEZ – as the name implies – a country's sovereign rights are limited and exclusive to economic rights, such as the exploration of marine resources, or oil and gas under the sea. Other countries, even including countries that do not have sea borders (land locked states) have certain access to the EEZ such as the rights of peaceful crossing vessels and flying in the sky above, laying cables and pipes under the sea, with regard to (shall have due regards) rights other countries' rights
According to the Law of the Sea Convention, in the event of a dispute in EEZ, the settlement is not based on the jurisdiction and legal point of view of the state of EE jurisdiction, but on the principle of equality. This is by taking into account other relevant matters for the parties to the dispute and the international community as a whole. It should be noted in the Law of the Sea Convention that governing EEZ is in Chapter V whose templates constitute the sovereign rights of coastal states, and restrictions on those rights against other countries.
While the rights of an island nation are placed in Chapter IV whose templates include regulating the rights of other countries in waters in an island nation (such as the right to navigate peacefully and to fly, in a designated path). Malaysia, Vietnam, Thailand and China are coastal countries, while Indonesia is an archipelago. Considering the loosening of these rights, it is very important that a country that has EEZ jurisdiction as Indonesia proves to the international community the EEZ's tenure and effective management capabilities. This includes maintaining and upholding their rights. It is not enough if a patrol boat or airplane is just circling around.
The problem, Natuna Island is not directly connected to China Sea. That's why Indonesia is not the first and direct actor in South China Sea dispute. It is understandable that the act of China which claims to have the right or even territory over the territory in the South China Sea has long infuriated ASEAN countries, but not for Natuna. Malaysia brought violations and unilateral Chinese claims to the South China Sea to the United Nations. The proposal was submitted by the Malaysian government in mid-December. Earlier, in 2016, the Permanent Court of Arbitration (PCA) under the auspices of the United Nations won the Philippines against China's unilateral claim to the South China sea area. But China never show even just a little bit of respect to Philippines in South China Sea
The PCA court, which based its decision on the 1982 UNCLOS, ruled China had violated Philippine sovereign rights. The Nine Dash Line used as the reason for China were declared not to meet international legal requirements, and there is no historical evidence that China controls and controls resources in the South China Sea. However, the Chinese government did not accept the ruling. Another ASEAN country, Vietnam, is also involved in regional conflicts with China in the South China Sea.
Apart from the legal aspects of the South China Sea and Natuna ZEE, the real theft of fish by Chinese vessels has been going on for a long time but only now has wide attention. China really acts like a legal master of Natuna Sea and in many times show the bullying moves. That's why the government of Indonesia needs new ways to improve the management of marine resources while improving the capabilities of maritime operations. The country's geostrategic complexity, which consists of thousands of islands and comprises three Indonesian Archipelagic Sea Lanes areas and is open to international parties, requires the reliability of military operations. Especially those related to maritime interception operations. The operation must be carried out in any waters, both in the Republic of Indonesia and outside.
Maritime operations require the reliability of the maritime security infrastructure and renewal of sea defense doctrine that puts forward intelligence and technology aspects. The maritime intelligence field must be improved so as to achieve strong surveillance capabilities. The world situation demands Indonesia be able to realize its sophisticated maritime intelligence capabilities. Maritime intelligence is a part of strategic intelligence in an effort to ensure national stability and efforts for sensing the strategic environment both at home and abroad.
Maritime intelligence focuses on its activities related to the maritime field or that influences the maritime capabilities of foreign countries and the country itself. National intelligence capacity and posture should be directed to strengthen maritime intelligence capabilities. No more sectarian intelligence operations, that is, those that limit the security and sectoral dimensions. For example, the Navy (Navy) no longer limits to naval intelligence, but more broadly namely maritime intelligence that is able to provide strategic information to national maritime institutions. Such as the Ministry of Maritime Affairs and Fisheries, the Ministry of Transportation, the Ministry of Energy and Mineral Resources, the Ministry of Tourism, the Ministry of Environment, Customs and Police.
For this reason, the urgency of building a number of base infrastructure and facilities for maintaining warships is inevitable. The infrastructure is primarily to support the effectiveness of the third Fleet Command Headquarters located in Sorong, West Papua. During this time the Navy's combat strength still relies on two regional fleets, namely west (Armabar), and east (Armatim). The number of warships owned by the Indonesian Navy is only 151 units (on the process of increasing). In fact, the number of Indonesian warships in the 1960s amounted to 162 ships.
The fleet command system tasked with fostering the ability of the Integrated Armed Weapon System (IAWS) consisting of warships, aircraft, marines and bases should be more synergized with other agencies that also manage the sea area. The capabilities of marine warfare and the readiness of marine operations at this time should be able to turn into non-war operations that support the enforcement of sovereignty and law at sea, and secure economic potential at sea.
The next important task is to form a reliable national system of marine inspectors with three important aspects. First, the informative aspect. The system must provide complete information about national marine conditions, both in terms of marine resources, water conditions, weather, important events at sea (accidents and incidents), signs of sea navigation that are very helpful for sailing ships, and all information about the sea the other. Second, integrative aspects. The overlapping of infrastructure procurement and installation of supervision equipment between departments can be overcome, so that there are savings in the state budget.
Because the amount of equipment or systems built do not collide in terms of coverage in an area or system and its functions. In addition, with interoperability solutions, the problem of intermittent owner of equipment along the critical strait, such as the Malacca Strait can be integrated. Third, is the collaborative aspect. This is more focused on the status of data exchanged. For example, data to eradicate Illegal Unregulated and Unreported Fishing Fishing such as fishing vessel lines (position, speed, heading), including Owner, Company Identity, Ship size, fishing gear type, permit expiration date, then log book database (fish species, location), marine biology parameter data (chlorophyll, upwelling), and boundary data. So in short, permanent strategic synergy is needed between the three institutions that have been the main managers of the national marine system, namely the Ministry of Maritime Affairs and Fisheries, the Navy, and the Director General of Sea Transportation of the Ministry of Transportation.