Consequences of Ukrainegate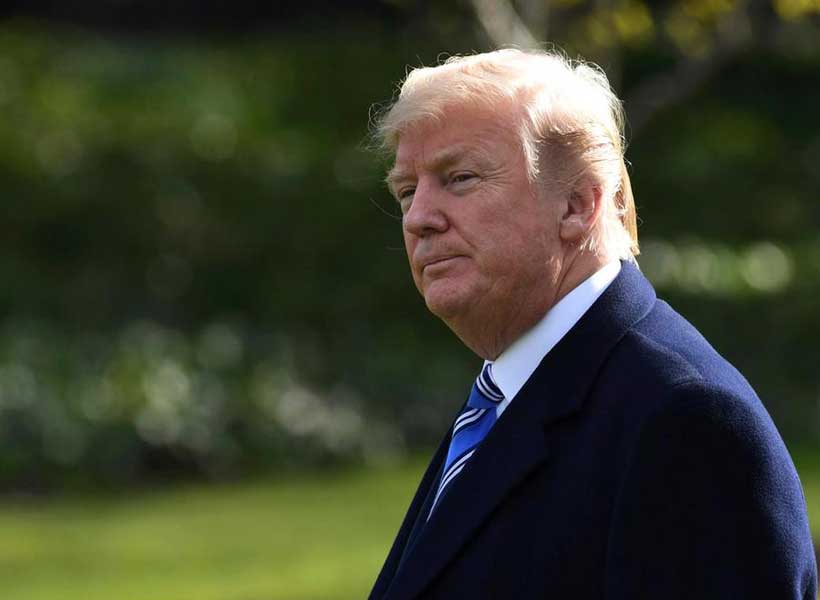 The hidden aspects of Trump and Zelenskiy's call are being exposed. Although the U.S. president claims that he had a regular conversation with Zelenskiy on case of Biden's son in Ukraine, but evidence suggests that the White House has been negotiating with Ukrainian officials about 2020 presidential election! Of course it is a little complicated! The Washington Post reported that Trump ordered interim White House Chief of Staff to suspend $ 400 million military aid to Ukraine shortly before his controversial call with the Ukrainian president.
Following the action, the U.S. president immediately called Zelenskiy and asked him to investigate the corruption case of Biden and his son. He asked Zelenskiy to carry out investigation several times. In other words, Trump send this message to Zelenskiy that offering military aid to Kiev by Washington depends on Kiev's cooperation with the White House in case of Biden.
This matter was not supposed to be exposed, but U.S. security agencies, many of whom oppose Trump's presence in the White House, have released details. Another point is that U.S. Secretary of State Mike Pompeo was not involved in Trump's decision about consultation with Zelenskiy regarding Biden's case. The U.S. secretary of state believes that this action was too amateurish and was considered a kind of reward for the Democratic Party to impeach Trump or even make him to resign.
Although Zelenskiy denied Washington's pressure on Kiev on the sidelines of the UN General Assembly meeting, but confirmed that Trump called him about his rival candidate. Now, there are extensive and behind-the-scenes consultations between senior Democratic Party officials and traditional Republicans on how to deal with Trump's new scandal. The latest news reveals that Democrats intend to pursue the case to make Trump resign. Some Democratic leaders also believe this case could be as a winning card against Trump in next year's presidential election. They argue that given a lack of support by 67 Senators for Trump's impeachment, it is better for Democrats to use the case as a bargaining chip on Trump's campaign instead of investing on his impeachment or resignation.
On the other hand, some Republican leaders believe that the recent scandal will leave no chance for Trump in future election. They suppose that in such circumstances, it is necessary to be ready to probably vote Trump out in the 2020 presidential election. They believe Trump should be pressured to step down as president or not contest the election, although the U.S. president will strongly oppose it. Anyway, we will observe the intensification of political disputes in the U.S. over Ukrainegate in the next few days. It would leave the fate of the controversial U.S. president in a state of uncertainty.
From our partner Tehran Times
Iran poll contains different messages for Biden and Raisi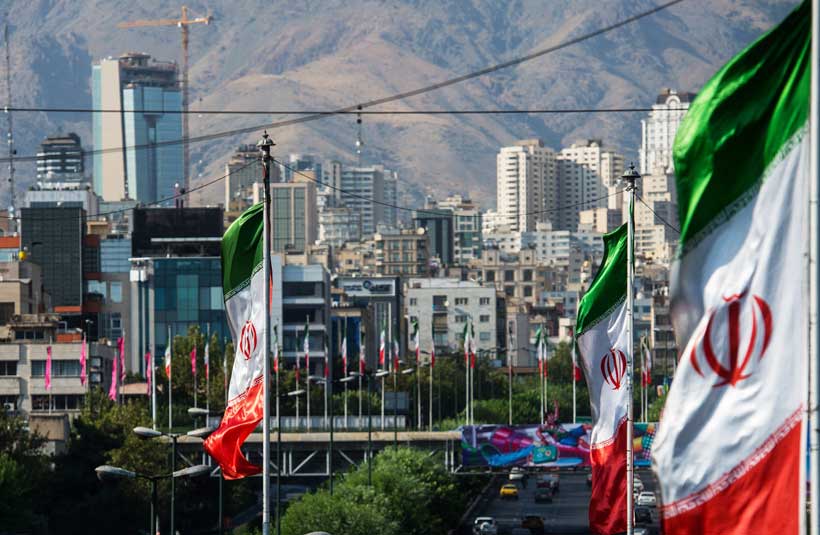 "It's the economy, stupid." That is the message of a just-published survey of Iranian public opinion.
However, the substance of the message differs for newly elected hardline Iranian President Ebrahim Raisi and the Biden administration as Mr. Raisi toughens his negotiating position and the United States grapples with alternative ways of curbing the Islamic republic's nuclear programme should the parties fail to agree on terms for the revival of the 2015 international agreement.
Iranians surveyed last month by Iran Poll and the University of Maryland's Center for International and Security Studies were telling Mr. Raisi that they are looking to him to alleviate Iran's economic and other problems and have little hope that a revived nuclear agreement will make the difference, given lack of trust in US and European compliance with any agreement reached.
The Iranians polled seemed in majority to endorse some form of Supreme Leader Ayatollah Ali Khamenei's notion of a "resistance economy" as a way of blunting the impact of the US sanctions imposed by former President Donald J. Trump after he walked away from the nuclear agreement in 2018. Some 65 per cent of the responders said they favoured a self-sufficient economy; 54.2 per cent expected the economy to at least improve somewhat in the next three years.
A large number expressed confidence that Mr. Raisi would significantly lower inflation and unemployment, increase Iran's trade with other countries, control the pandemic and root out corruption.
Meanwhile, 63 per cent suggested that Iran's economic situation would be the same, if not better, if there were no return to the agreement and the government continued to pursue a civil nuclear programme. The figure seemed at odds with the 80 per cent who said Iran's economic situation would improve if Iran and the United States returned to the agreement and both fulfilled their obligations under the deal.
The divergence may be a function of the fact that the poll, unsurprisingly, indicated that Iranians (64.7 per cent) had little trust in the United States living up to its commitments even though they expected the Biden administration to return to the deal (57.9 per cent). As a result, 73.1 per cent of those surveyed said Iran should not make concessions given that world powers would not live up to commitments they make in return.
At the same time, 63 per cent blamed the troubled state of the economy on domestic mismanagement rather than US sanctions. Only 34.4 per cent believed that the sanctions were the main cause of their economic difficulty. Iranians pointing the finger at the government rather than external forces was also reflected in the 60.5 per cent of those polled blaming Iran's water shortages on mismanagement and bad policies.
The poll suggested that by emphasising domestic mismanagement, Iranians were going to judge Mr. Raisi on his success or failure in countering the debilitating effect of the sanctions even though 77.5 per cent of those surveyed said that the sanctions had a negative or somewhat negative impact on the economy.
Implicitly, Iranians were holding former Iranian President Hassan Rouhani responsible for the mismanagement given that Mr. Raisi only took office in August. Rated very favourable by 61.2 per cent of Iranians surveyed in 2015, Mr. Rouhani's favorability dropped to 4.6 per cent in the most recent poll. By contrast, the favourable views of Mr. Raisi soared from 38.3 per cent in 2014 to 77 per cent last month. IranPoll and the Center have been conducting annual of surveys since 2014.
Mr. Raisi may have taken pleasure from that but more importantly, the poll implicitly suggested that he does not have much time to produce results before his significant public support starts to wane.
Of those polled, 66.7 per cent expected Mr. Raisi to improve Iran's international standing, 55.7 per cent said he would be in a better position to negotiate with world powers, and 45.2 per cent predicted that he would enhance Iran's security. Those expectations may have been to some degree validated in the public's mind by last month's acceptance of Iran's application for membership in the Shanghai Cooperation Organization (SCO) that groups China, Russia, India, Pakistan and several Central Asian states.
The survey results seemed to suggest that ordinary Iranians were framing their message to the United States differently from the assessment of prominent scholars and analysts. The divergence may well be one primarily of timing but nonetheless has implications for policymaking in Washington. The message of the respondents to the poll was one of immediate impact while analysts and scholars appear to be looking at the middle term.
Without referring to the poll, Vienna-based economist and strategic consultant Bijan Khajehpour argued this week, seemingly contrary to the poll, that "mismanagement and the Covid-19 pandemic have both contributed to Iran's poor economic performance in recent years, but it remains that US sanctions…will be the key factor in determining Iran's future prospects."
Mr. Khajehpour went on to say that "high inflation, capital flight and the erosion of household purchasing power alongside mismanagement of resources and the deterioration of the country's infrastructure have the potential to spark more protests and further undermine the already faltering legitimacy of the Islamic Republic in the eyes of the public."
No doubt, the jury is out on how Iranians respond if and when Mr. Raisi fails to live up to their expectations. If the past is any indication, Iranians have repeatedly taken to the streets at often substantial risk to liberty and life to make their discontent with government performance evident as they did with the low turnout in this year's election that brought Mr. Raisi to power.
The risk of renewed protests was reflected in the fact that responses to various questions regarding the electoral system, the limited number of presidential candidates (because many were barred from running), and the public health system showed that it was often a slim majority at best that expressed confidence in the system.
Add to that the fact that 68 per cent of respondents to the poll said that the objectives of past protests had been a demand that officials pay greater attention to people's problems.
Yet, at the same time, they were telling the United States that its efforts to generate pressure on Iranian leaders to moderate their nuclear and regional policies by imposing harsh sanctions had for now backfired. Iranians were backing a tougher negotiating position by the Raisi government.
Ultimately that could be a double-edged sword for Mr. Raisi. He has to prove that he can be tough on the United States and simultaneously improve the lives of ordinary Iranians. Failure to do so could have in Mr. Khajehpour's words "unpredictable consequences."
Gallup: World's Approval of U.S. Govt. Restored to Obama's Record High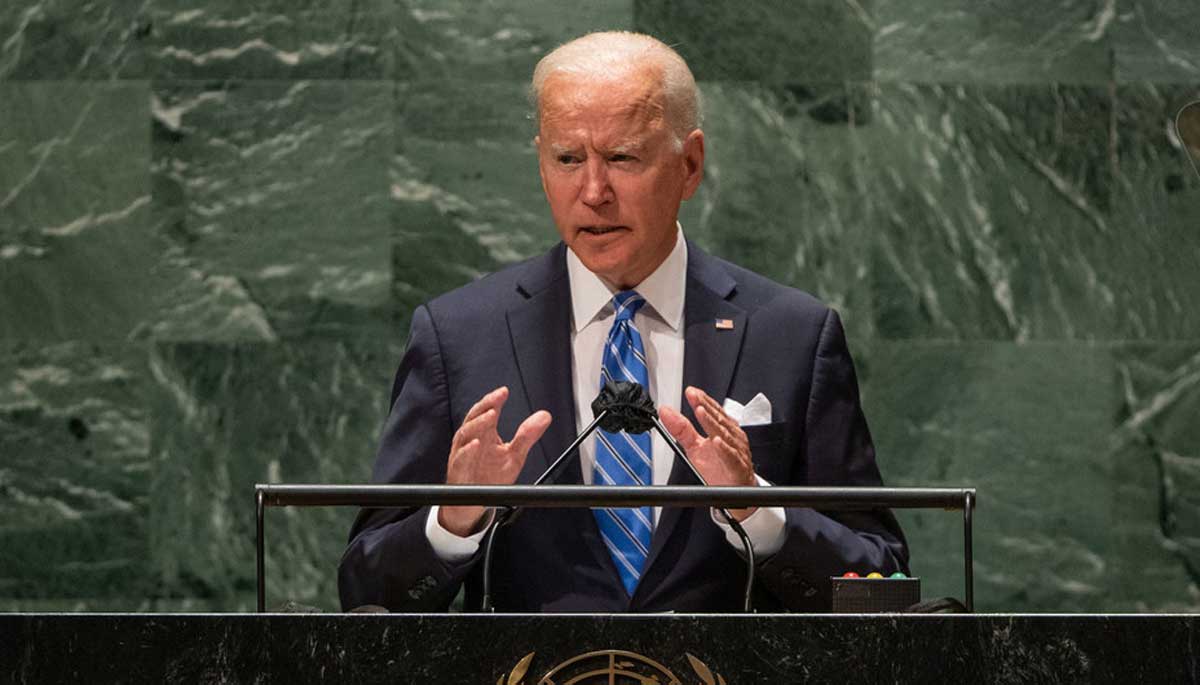 On October 19th, Gallup issued their "2021 Rating World Leaders" report and finds that "Six months into the first year of Joe Biden's presidency, the image of U.S. leadership is largely restored in the world's eyes. As of early August 2021, across 46 countries and territories, median approval of US leadership stood at 49%, matching the record high rating when former President Barack Obama first took office in 2009."
Their year-by-year graph is shown of the global approval-ratings of the Governments of Germany, U.S., China, and Russia, by the populations of 44 countries, and of 2 territories (Hong Kong and Taiwan were included in their surveys because the U.S. Government wants to conquer both of those Chinese provinces, so as to weaken China). That chart clearly displays the following fact: thus far (six months into Biden's Administration), the world viewed Biden as favorably as Obama, and far more favorably than Trump (even though Biden has been continuing almost all of Trump's foreign policies). Apparently, the global public views Biden as being like Obama because his Party is the same as Obama's, and his rhetoric also is similar. Though Trump's international policies have been continued with little (if any) significant change under Biden, the world still has been viewing Biden as being like Obama (whom the world still views as having been the best world-leader during his Presidency), instead of like Trump (whom the world still views as having been the worst world-leader during his Presidency). Obama is still viewed far better than Trump, though (for example) two U.S-and-allied-banned news-sites had published, two days earlier, on the 17th, with full documentation, the major (but banned) news-report titled "First of over 200 bodies being exhumed from Lugansk mass grave. One of Obama's atrocities." It had been submitted to 200 news-media, and only those two published it.
Perhaps the world's population is more swayed by rhetoric, and by Party-labels, than by a national leader's actual policies (which, perhaps, they've not even known about — after all, how many know about those mass-graves?).
The Gallup surveys were done actually in 106 countries and in those two Chinese provinces that the U.S. Government wants to control, but "U.S. Leadership Approval" has, as-of yet, been calculated by Gallup only in these 46. Of the 108 total lands, 23 were in Africa, 38 in Europe (including Europe's largest and most populous country, Russia), 30 in Asia, and 17 in "The Americas" (not including U.S., whose Government these surveys by Gallup have actually been designed to serve).
Remarkably, "While Germany and the U.S. had previously been vying for the top spot in the Americas, Germany's leadership safely led the other countries in 2020, with a median approval rating of 50% in 2020. Russia earned higher approval ratings than China or the U.S., with a median approval rating of 41%. The U.S. and China earned similar, and far lower, approval ratings, of 34% and 32% respectively."
Also: "Germany's leadership continued to be the most popular in Europe, with a record-high median approval of 62% in 2020. China, Russia and the U.S. have all lost favor in Europe in recent years, and in 2020 they were all on equal footing, with approval ratings of around 20%."
Furthermore, in Asia: "U.S. Leadership Image Still Mired at Record Lows" and these are lows that previously had been shown during the G.W. Bush and Trump Administrations; so, the U.S. Government's rhetoric under Biden does not, at least yet, seem to be persuading Asians as much as was the case under Obama. Perhaps the Biden Administration will need to employ less-blatantly-hostile rhetoric against China than it has been using, in order to be able to get much support from Asians against China.
And, regarding Africa, "Ratings are not yet available" that are sufficient to determine whether or not, as has been shown since 2007, "the U.S. remained strongest worldwide in Africa,"or else changed up or down.
How terrible the consequences of the Cold War can be
After World War II, the conflict over superiority between the United States and the Soviet Union began. The US-led NATO and the Soviet-led Warsaw Pact were formed. Apart from this, of course, NAM is also formed. As a result, the world is divided into three parts. NATO and Warsaw Pact are in competition with each other. It caused widespread conflict and violence around the world. In many countries there is a change of power. Most countries increase military power. In this situation, the Soviet Union collapsed in 1991. As a result, America became the sole superpower and imposed arbitrary capitalism, free trade and domination in the world. With China's unimaginable economic and military progress these days, it has inevitably come to dominate the United States. As a result, the United States considers China as its main rival.
It has already taken steps to suppress China by declaring its main enemy, the main tool of which is sanctions. China is also responding to America's every move. Yet America did not give up. New President Biden has formed an anti-China military alliance – QUAD and AUKUS. The QUAD formed on March 12 with the United States, Australia, India and Japan. On September 15, the top leaders of the United States, the United Kingdom and Australia signed the AUKUS Agreement. As a result, Australia will be able to build a nuclear-powered submarine for the first time, much faster than conventional submarines, harder to identify, submerged for months, and capable of launching long-range missiles.
Earlier, the United States gave this technology only to the United Kingdom in 1958. Currently, only six countries have nuclear submarines. Namely: 70 from USA, 40 from Russia, 19 from China, 10 from UK, 9 from France and 3 from India. Australia is going to be associated with it. In addition, there are nuclear bombs in the United States, China, Russia, the United Kingdom, France, India, Pakistan and Israel.
However, many countries, including Russia and China, have strongly opposed AUKUS. Russia says AUKUS is basically a hostile move against China and Russia. The alliance's infrastructure puts the whole of Asia at risk. China says the deal poses a serious risk of nuclear proliferation. It will also threaten regional peace and stability. This is contrary to the spirit of the Nuclear Non-Proliferation Treaty. Earlier, the two countries had strongly opposed the two QUAD's. Malaysia has said it will cause tensions in the Indo-Pacific region.
Pakistan says the establishment of AUKUS reflects the mentality of the Cold War. This alliance could bring a cold war to Asia. However, Indonesia has backed AUKUS. Extreme tensions have arisen between China and Australia since the establishment of AUKUS. France is also extremely angry. That's because France and Australia signed a 90 billion deal in 2016 to build 12 submarines, which Australia scrapped after the establishment of AUKUS. So France is extremely angry with Australia. In this regard, the Foreign Ministers of the European Union have expressed their support and solidarity with France. France is also furious with the United States.
French Foreign Minister says President Biden is pursuing former President Trump's one-sided policy, short-sightedness, brutality and disrespect for partners. America is trying to resolve this anger of France. After the establishment of AUKUS, it seemed that the QUAD was over. But no it didn't. The top leaders of the QUAD met at the White House on September 24. In addition to these two alliances, the United States is creating a military zone in the Middle East. The US Fifth Fleet in the Middle East announced on September 8 that the United States was forming a joint naval drone task force in the Persian Gulf with Israel and several Arab countries in the Persian Gulf. It will include airborne, naval ships and underwater drones. Apart from this, America has good relations with some other countries. Notable among them are South Korea and Taiwan.
European countries have been members of NATO since its inception. But due to the unilateral policy of the United States, the EU is now talking about leaving NATO and building its own security system. The president of France said on September 28 that the EU must build its own security system. In addition, the EU countries have good relations with China. Speaking at the 11th China-Europe Strategic Dialogue on September 28, Borel, the EU's chief security officer, said developing relations with China was an important EU agenda. Maintaining close and smooth communication between Europe and China is very important. In this situation, the EU will not be easily involved in anti-China activities at the instigation of the US. So is Turkey, a NATO member and longtime ally of the United States. Relations between the two countries have recently deteriorated over Russia's S-400 air defense system. Turkey is importing these weapons from Russia despite US objections.
According to the Turkish president, if the United States had sold the Patriot missile system to Ankara, Turkey would not have bought the S-400 from Russia. In this situation, the presidents of Russia and Turkey met in Russia on September 30. During the meeting, Putin said that Russia-Turkey cooperation is running smoothly. Pakistan has become closer to China by severing its long-standing friendship with the United States. The United States has withdrawn all troops from Afghanistan after losing the war to the Taliban.
In addition, it has decided to withdraw all troops from Iraq this month. The country's foreign minister has called for the withdrawal of all foreign troops from Syria. There are many American troops there. Iran's Supreme Leader Khamenei has called for an end to foreign military intervention in the region. On the other hand, the United States is talking about a return to Iran's nuclear deal. Even so, Iran-US relations will not be good. Because America has done the most damage to Iran. Meanwhile, America's relations with most countries in South America, North America and Africa are not good. Many countries, including many Muslim countries, are unhappy with the United States for its blind support for Israel's aggression. Many countries have been hit hard by America's war on terror since the infernal events of 9/11. Muslim countries have suffered the most.
These countries will not easily forget that. The United States has stockpiled the Coronavirus vaccine. As a result, poor countries have been deprived. So they are extremely angry with America. In terms of global relations, the opposition is heavier than the United States. Second, the war on terror has cost the United States nearly 9 trillion over the past 20 years, in addition to killing and injuring many soldiers. But the result of this war is zero. As a result, the Americans have become extremely angry. That's why President Biden told the United Nations on September 21, "The US military should not be used as a solution to every problem in the world." Above all, there is NATO. In fact, President Biden's comments seem to be deceptive. In fact, America is still pursuing a belligerent policy.
Iran, Russia, China, Syria, Palestine, North Korea, Venezuela, Cuba, Algeria, Angola, Belarus, Bolivia, Cambodia, Eritrea, Laos, Nicaragua, Saint Vincent and the Grenadines Islands have formed an alliance with these 16 countries. The motto of this alliance is equality, peace and prosperity. This alliance is basically anti-US. On the other hand, after the defeat of America by the Taliban, an undeclared alliance has been formed between China, Russia, Pakistan, Iran, Uzbekistan, Turkmenistan and Tajikistan. Apart from China and Russia, other countries are also anti-US. These two anti-US alliances could become one in the future. Other anti-US countries may also be involved. It is pertinent to note that in recent times, China's activities in the field of relations, investment and trade have increased tremendously in the world. According to a BBC report, China is paying twice as much as the United States and other major world powers for development assistance.
Extremely hostile two-polar military alliances have intensified lobbying to strengthen their sphere of influence. At the same time, the military power is increasing. According to a report by the Stockholm International Pitch Research Institute, 'global military spending increased by 2.6% to 1,981 billion in 2020, even in the wake of the Corona epidemic. Military spending continues to rise this year. Above all, the military powers are constantly testing new modern weapons. For example, last month the United States conducted a successful test of a hypersonic missile, which is five times faster than sound. That is 6,200 km per hour.
Earlier in July, Russia said it had successfully tested a Zircon hypersonic cruise missile, which has no rival in the world, the country's president said. China last month unveiled its state-of-the-art air defense technology, the CH-6 drone, which is used in intelligence and military operations. In addition, WZ-7 drones and J-16D fighter jets used in border surveillance and sea patrol have been flown. The J-16 aircraft is capable of creating jams in enemy electronic equipment. China has already prepared its troops to lead the global cyber war. North Korea, Iran and Turkey have occasionally conducted successful tests of sophisticated missiles.
North Korea recently conducted four successful missile tests in a week, which is a hypersonic. Greece signed a 5.8 billion arms deal with France on October 2. Turkey says the deal will pose a threat to regional stability. The Iranian military conducted a military exercise in Sanandaj province on October 1. The lawmakers called it an "extreme warning" against the presence of Zionist Israel in neighboring Azerbaijan. Recently, China has been increasing the number of troops on the Line of Control (LoC) in Ladakh. Indian Army Chief Naravane said the matter was a matter of concern.
So far, however, four US-led military alliances and one Sino-Russian-Iranian military alliance have emerged. In addition, an alliance initiated by the EU could be a peace alliance. Countries that are reluctant to join a military alliance can join it. After all, NAM is still there. The current trade and regional alliances may be broken by the push of these alliances. The current Cold War could turn into a world war in the future. It is difficult to say who will win then. However, Russian President Vladimir Putin has said that no one will survive to see the consequences of a future world war. That is why the UN Secretary-General has warned the United States and China about the "Cold War" and called on the two countries to rebuild their relations.
Whether it is the Cold War or the World War, it is necessary to abandon that path and focus on the solution of the current global crisis such as the rise of the atmosphere, the Corona epidemic, the global recession and the increase in poverty, and peace and prosperity. Last year, a global conference was held at the initiative of the United Nations, involving more than one million people from 193 countries. In it, 90 percent of the negotiators called for resolving the current common crises in the world through multilateralism. In the interest of world peace and security, world leaders need to pay attention to this.