ADB Starts Second Eco-Tourism Project for Mongolia's National Parks
The Asian Development Bank (ADB) and the Government of Mongolia today wrapped up one successful eco-tourism project and embarked on a second project aimed to help Mongolia benefit from a boom in domestic and overseas tourists while safeguarding the environment.
Mongolia's Deputy Speaker Mr. Enkh-Amgalan Luvsantseren, the Minister of Environment and Tourism Mr. Tserenbat Namsrai, and the Governor of Khuvsgul Province Mr. Ganbold Lkhagvasuren gave opening speeches at a final workshop for the Integrated Livelihoods Improvement and Sustainable Tourism in Khuvsgul Lake National Park Project. This was followed by an opening ceremony for the Sustainable Tourism Development Project. The workshop and opening ceremony also gathered local government officials, community members, experts, and ADB staff.
"Our projects aim to help develop the tourism sector in Mongolia to help diversify the economy and create jobs. But we want to ensure that is done sustainably so that local livelihoods and the often fragile environments are also protected for the long term," said Mr. Mark Bezuijen, Senior Environment Specialist for ADB and the team leader of both projects.
The Integrated Livelihoods Improvement and Sustainable Tourism in Khuvsgul Lake National Park Project, funded with a $3 million grant from the Japan Fund for Poverty Reduction, helped build local tourism activities, improve livestock and pasture management, and strengthen waste management around Khuvsgul Lake.
The $38 million in loans under the Sustainable Tourism Development Project will be used to build on the activities in Khuvsgul Lake and develop similar initiatives in Onon-Balj National Park, the birthplace of revered Mongolian leader Chinggis Khaan. This project marks the first loan in Mongolia to focus on tourism and protected area management, and will serve as models for economically inclusive development and conservation.
Mongolia's small tourism sector is growing rapidly. In 2017, tourism generated $1.2 billion in earnings and employed 121,500 people. But by 2028, it is forecast to generate $2.1 billion and provide 149,000 jobs. Khuvsgul National Park and Onon-Balj National Park are eco-tourism priorities for the government, but as major sources of biodiversity, they need to be carefully managed. There will be a ceremony to open the project activities in Khentii province on 10 October.
Free travel passes to enable young people to discover Europe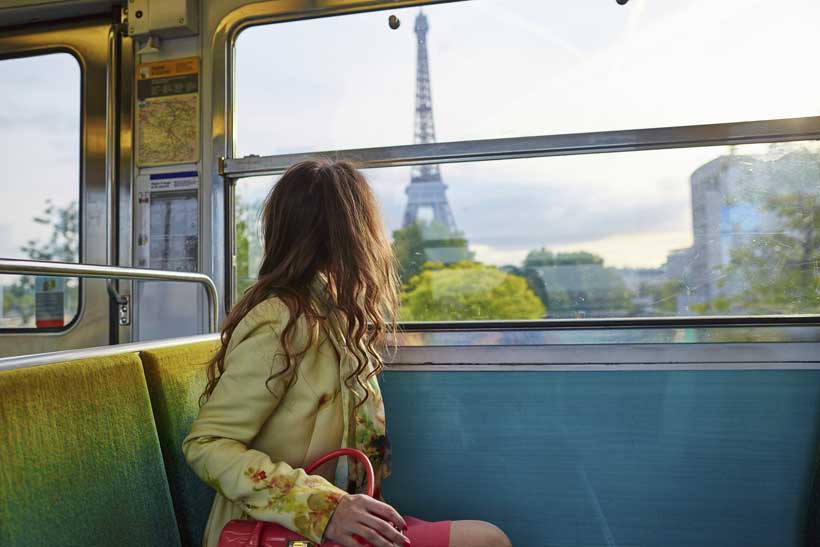 Thanks to backing by MEPs, 50,000 18-year-olds have enjoyed the chance to travel in the EU for free since its launch in June 2018. An additional 20,000 will now also be able to benefit from the Discover EU initiative, which was first proposed during Parliament's European Youth Event (EYE) in 2014.
How it will work
At least 20,000 young people will get the chance to travel Europe by rail between 1 April and 31 October 2020. Any EU citizen born between 1 January 2001 and 31 December 2001 can apply for tickets online from noon (CET) on 7 November until noon (CET) on 28 November. To be eligible, applicants will have to answer a few multiple choice questions.
Participants will be able to travel for up to 30 days to at least one foreign country. Travel will be mainly by rail, but also by bus and ferry to ensure wide access. Flights will be allowed in exceptional cases where no other form of transport is available. This could be for example for people coming from remote areas or outermost regions.
Participants with reduced mobility or special needs may be eligible for extra help, for example support with the costs for an accompanying person or dog for those with a visual impairment.
Parliament support
The Parliament has been a strong advocate of the idea of free rail tickets for 18-year-old Europeans, adopting three resolutions backing the initiative.
MEPs believe the initiative will allow young people to experience Europe's diversity, better understand each other and learn more about Europe. They expect encouraging young EU citizens to travel in the EU and meet people from other countries will foster European identity and reinforce common EU values.
UNIDO Project in Kyrgyzstan named "Project of the Year"
The United Nations Industrial Development Organization (UNIDO) received the "Project of the Year" award for its activities related to "Linking the tourism industry to productive activities in the Issyk-Kul region of the Kyrgyz Republic", which are funded by the Russian Federation.
The UNIDO project was officially acknowledged for its achievements in the field of development and promotion of the tourism sector of the Kyrgyz Republic by the Kyrgyz Ministry of Culture, Information and Tourism during the ceremony of the Kyrgyz Tourism Awards on World Tourism Day.
Thanks to UNIDO seminars on food safety, sustainable and eco-tourism, marketing and management skills, representatives of local producers and of the tourism sector improved their marketing and hotel management skills, with two UNIDO beneficiaries also being recognized:
On behalf of the Prime Minister of the Kyrgyz Republic, UNIDO beneficiary Asylbek Razhiev was named "Man of the Year" for his special contribution to the development of tourism, and Nurbek Saparov, another UNIDO beneficiary, was named "Best Guide".
More than two hundred representatives of the business community, international organizations, the tourism, culture and media sectors as well as politicians and diplomats attended the 2019 Kyrgyz Tourism Awards.
Tourism Leading Other Global Sectors in Advancing Gender Equality
The World Tourism Organization (UNWTO), in collaboration with UN Women, The German Society for International Cooperation (GIZ), World Bank Group and Amadeus, has launched the long-awaited second edition of the Global Report on Women in Tourism. The publication highlights the progress the global tourism sector has made in advancing gender equality, with key case studies and statistics gathered from around the world.
The key findings show that:
The majority of the tourism workforce worldwide is female: 54% of people employed in tourism are women compared to 39% in the broader economy
The wage-gap is smaller in the tourism sector: Women in tourism earn 14.7% less than men compared to 16.8% in the broader economy
Tourism offers women more opportunities for leadership roles: 23% of tourism Ministers are female compared to 20.7% of Ministers overall
The report also highlights how more and more women are challenging gender stereotypes in the sector.
In Morocco, for example, women have been issued tour guide licenses for the first time. An airline in the UK has doubled the number of female pilots they employ and Uganda's Hotel Owner's Association is now lead by its first female CEO.
Technology has also been a catalyst for empowerment, providing women with access to more training opportunities and stimulating female entrepreneurship through easier access to the tourism market.
In the public sphere, policy-makers are waking up to the importance of gender equality in tourism and putting measures in place to ensure women fairly share the benefits that tourism can bring.
Speaking on these findings UNWTO Secretary-General, Zurab Pololikashvili, said "tourism is leading the charge for female empowerment all over the world. Across the private and public sectors women are harnessing the potential of tourism to become financially independent, challenge stereotypes and start their own businesses.
UNWTO is firmly committed to working towards UN Sustainable Development Goal 5 – the empowerment of women and girls – and ensuring that tourism continues to be at the forefront of gender-equality efforts."