100% Renewables, Beyond the Grid: Aspiration or Destination?
In August 2019, Deloitte surveyed 308 executives across multiple industries in the private and public sectors to understand these organizations' paths in the transition to renewable energy, their goals and procurement strategies and the challenges they face.
Driven by economic incentives and mounting external pressures for organizations to decarbonize their energy supply, the renewable energy transition has taken root and appears poised to accelerate in the U.S. However, according to survey respondents, better access to renewables as well as policy initiatives and technological advances, would still be needed to help many organizations reach their renewable energy goals.
Momentum is accelerating, but goals fall short
While targets varied significantly by amount and year, 45% of respondents cited commitments to increase renewable energy sources by a target year and nearly 25% cited having goals to produce, or generate, specific percentages or amounts of renewable energy. Only 2% said they were specifically targeting 100% renewables.
Nonetheless, renewables will still likely be vital in helping the more than half (53.5%) of respondents with goals to reduce their organization's carbon footprint and cut overall greenhouse emissions. In fact, of those respondents who did not report specific goals for procurement, nearly 60% noted increasing their renewable energy use as key to achieving these objectives.
Cost cutting and the environment are top drivers for action
Amongst the top drivers of respondents' interest in renewable energy, "cost cutting" was cited as number one at 36.4%, followed by the desire to reduce environmental impact and carbon footprint with 35.4%. An emerging driver of increasing importance is evolving stakeholder and investor expectations (13.6%), which is pushing many organizations to develop new environmental, social and governance strategies (ESG), including sourcing more renewables to help decarbonize their energy supply.
Top sectors ahead of the curve — health care is the most prescriptive
Overall, respondents from the consumer products and services, manufacturing, and health care/medical industry groups had the highest concentrations of renewable goals targeted for the period 2020-25, while technology and telecommunications industry respondents' goals extend through 2045, but are concentrated before 2030.
The health care/medical industry was highest in terms of goals to source a specific percentage of their electricity from renewables, at nearly 61%. And 87% of respondents reported plans to electrify space and/or water heating.
According to the survey, the technology and telecommunications industry group was found to be among the most active and advanced industry sectors in renewable procurement. About 71% of respondents from this group said their renewable electricity purchases were through active sourcing, including onsite renewable resources, increasingly with battery storage. Also, 82% reported plans to electrify space and/or water heating.
New strategies and tools reinventing renewables procurement
Over the last decade, the most common strategy to reduce carbon footprints has been to purchase and sell unbundled renewable energy credits (RECs). Today, several options exist, making renewable procurement easier, including utility green tariffs, for organizations in regulated states, and more direct instruments such as power purchase agreements (PPAs), in unregulated states, as well as renewable energy project ownership. Fifty-seven percent of survey respondents reported ownership of renewables and 80% chose PPAs (physical and virtual) as their key procurement strategies.
And while community solar was originally designed for residential customers, projects are now opening to corporate customers. Only about 11% of respondents chose this as a procurement option, but the potential is high. As states continue to develop policies, this tactic will likely continue to grow.
Policy, technology and accessibility key factors to easing the transition
While electric utilities can play a direct role in enabling organizations to transition to 100% renewables, factors in the broader ecosystem would also have to evolve to accelerate the transition. Primarily, a coordinated national U.S. energy policy putting a price on carbon would be one of the strongest enablers for the 100% renewable movement, according to the study.
From a technology perspective, long-duration battery storage was one of the technologies cited in the study as having the greatest impact in helping accelerate the 100% renewable transition — stabilizing the intermittency of renewables to act more like baseload power sources such as natural gas.
Additional factors cited by respondents that could facilitate their renewable transition journeys include: greater availability or access to renewable resources (33.4%), finance and funding (31.2%) and simpler market structures to ease procurement (25.6%).
To learn more about the study, "Moving organizational energy use toward 100 percent renewables—aspiration or destination?" and access the full report, click here.
Austria: Reforms will be necessary to uphold high well-being levels
Austria stands out for its high levels of economic and social well-being. Preserving these will require reforms to improve competition in the service sector, increase access to risk capital for firms of all sizes, encourage more women and migrants into the workforce and lengthen work lives to reflect the ageing population, according to a new OECD report.
The latest OECD Economic Survey of Austria, presented in Vienna by the OECD's Director of Country Studies Alvaro Pereira, projects GDP growth of 1.4% for 2019 and 1.3% for 2020. The 2020 projection is down from 1.6% forecast by the OECD in May, though the 2019 projection is unchanged, as recruitment bottlenecks, weakening external demand – especially from key markets Germany and Italy – and global trade tensions dampen Austria's outlook.
The report's key recommendations include linking the retirement age to life expectancy, which has risen steadily while Austrians are still retiring much earlier than the OECD average. The effective retirement age in Austria is notably lower than in neighbouring Germany and Switzerland. Austria's labour participation rate is also low, especially among older women.
To increase the incentives to stay in work, the report recommends Austria do more to reduce its high levels of tax and social security on labour income, particularly for low earners, relative to most other OECD countries. This could be balanced by shifting to alternative sources of taxation such as environmental, consumption, inheritance and wealth taxes.
Reducing barriers to entry in key sectors ranging from service professions and specialist manufacturing to rail and freight transport and pharmaceutical distribution could bolster competition and economic dynamism. The small and medium-sized businesses that dominate Austria's economy would benefit from greater access to venture capital and a better developed equity market. A reform planned by the outgoing government to address the debt-bias in the corporate tax system would help level the playing field between debt and equity financing.
The report recommends making access to quality childcare, early childhood education and all-day schooling for older children a legal entitlement throughout the country, to make it easier for new mothers to return to work and improve their career prospects. While this is a challenge given Austria's geography, it would also contribute to more equal opportunities in the education system.
Austria has one of the highest shares of migrants in its workforce of OECD countries. This means migrants play an important role in meeting robust demand for labour yet the country also has a major challenge in trying to integrate low-skilled immigrants. Increasing the availability of language courses and adult skills training would help to address this.
The report also calls for Austria to increase its focus on environmental issues, for example by increasing carbon prices, which are low by international standards, and improving town planning to address the rising environmental impact of urban sprawl.
Greece Can Improve Its Business Climate by Replicating Local Successes
Greece has taken significant action to improve the business environment but entrepreneurs face different regulatory hurdles depending on where they establish their businesses, highlighting opportunities for cities to do better by learning from each other, the World Bank said in a new report, Doing Business in the European Union 2020: Greece, Ireland and Italy.
The report's findings on Greece, released today, show that Greek cities are already European Union best performers in the area of starting a business, requiring only three procedures. But significant disparities in regulatory performance remain in the other four areas benchmarked: Dealing with construction permits, getting electricity, registering property, and enforcing contracts.
For example, trial time for a commercial dispute at the local first instance court varies from a year and eight months in Thessaloniki to just under four years in Athens. Developers in Larissa can obtain all necessary approvals to build a warehouse and connect it to utilities in less than 5 months, while their counterparts in Heraklion need to wait almost twice as much, the report finds.
"The Greek government is making progress on reforms to get business regulations right. The uneven performance among cities shows that there is still great potential for yielding gains in competitiveness" said Arup Banerji, World Bank Group Regional Director for the European Union. "We hope that this report will help policy makers and policy implementers coordinate their efforts at the national and municipal levels to create an environment for businesses to grow and function effectively."
Of the six cities benchmarked in Greece–the capital Athens, along with Alexandroupoli, Heraklion, Larissa, Patra, Thessaloniki—none excels in all five areas measured. It is easier for entrepreneurs to start a business in Alexandroupoli and deal with construction permits in Larissa. Patra leads in the areas of getting electricity and registering property, but it lags behind in construction permitting and enforcing contracts. Thessaloniki stands out for its performance in enforcing contracts and is the runner-up in dealing with construction permits, but it ranks last in getting electricity.
"The six cities that we measured in the report have different strengths, which means Greece has an opportunity to make improvements overall if cities learn from each other and implement successful measures," said Rita Ramalho, Senior Manager of the World Bank's Global Indicators Group, which produces the report.
While rankings are relative, according to the global Doing Business 2020 report, Greece would have ranked 61st out of 190 economies – 18 positions higher than its actual rank – if Athens had replicated the good practices of the best performing Greek city in each area measured.
Lessons can be learned from cities that face the most challenges. Registering the transfer of a property title at the local mortgage/cadaster office takes 12 days in Alexandroupoli and Patra and four months in Thessaloniki. Despite this delay, Thessaloniki stands out on the quality of land administration. Thessaloniki is the only city in which not only are the cadaster survey and property registration complete, but the entire territory of the municipality has been digitally mapped. The city has a state-of-the-art website providing both spatial data infrastructure and a geographic information system (GIS) portal. These apparently contradictory results—between the lag time to register and the high quality of the registration process—are perhaps expected. Thessaloniki has made the most progress in implementing the cadaster reform and in tackling the challenges it faces managing the transition.
Doing Business in the European Union is a series of subnational reports being produced by theWorld Bank Group at the request of and funded by the European Commission. This edition also benchmarks five cities in Ireland and 13 cities in Italy, besides the six cities in Greece. The report will be published in full in December 2019. A first edition, covering 22 cities in Bulgaria, Hungary and Romania, was released in 2017. A second edition, covering 25 cities in Croatia, the Czech Republic, Portugal and Slovakia, was released in 2018.
The work on Greece, carried out with the support of the Ministry of Development and Investment (formerly the Ministry of Economy and Development), is based on the same methodology as the global Doing Business report published annually by the World Bank Group.
Oil Market Report: Pausing to reflect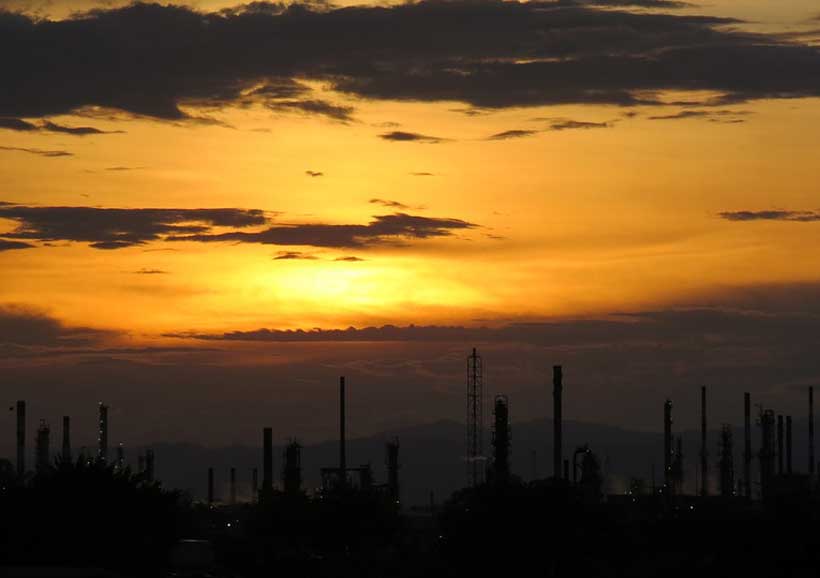 The IEA's World Energy Outlook 2019 published this week highlights the increasing disparity between the calm oil market of today and heightened geopolitical tensions. The calmness is supported by a well-supplied market and high inventories. This may continue into 2020 because non-OPEC countries will grow their production by 2.3 mb/d. The US will lead the way but there will also be significant growth from Brazil, Norway and barrels from a new producer, Guyana.
Global refinery activity is expected to rebound sharply in 2020, after a pause in growth this year. While our oil demand growth estimate for 2019 is essentially unchanged at 1 mb/d, the volume of crude oil used by refiners and for direct burn in power generation declined by 300 kb/d through 3Q19. Even after a seasonal surge in refinery runs in 4Q19, crude oil demand for 2019 as a whole is still expected to decline by 90 kb/d, the first drop since 2009. This reflects the cyclical nature of refining that overproduces in some years and then slows down to clear product stock overhang.
A ramp up in refining activity in 2020 sets the stage for a hopefully smooth implementation in January of the International Maritime Organisation's new bunker fuel regulations. Ports, ship owners and refiners have stepped up their preparations. Major bunker hubs such as Fujairah, Rotterdam and Singapore are reported to have large volumes of compliant fuel available. In the case of Singapore, one of the world's two Ultra Large Crude Carriers is being used to store low sulphur fuel oil (LSFO) and marine gasoil offshore. Meanwhile, the price of high sulphur fuel oil (HSFO) is nose-diving with cracks in Rotterdam falling under -$30/bbl, the lowest in over 10 years. The LSFO-HSFO spread in North West Europe blew out to almost $30/bbl in late October from just under $3/bbl last year. Nevertheless, compliant supplies may not be available in sufficient quantities in smaller ports and for smaller ships, perhaps creating some dislocations.
For 2020, our estimate for oil demand growth is unchanged at 1.2 mb/d, based partly on the International Monetary Fund's expectation of 3.4% GDP growth. However, the health of the global economy remains uncertain in spite of recent positive news about the US-China trade dispute. This year, we are seeing a big difference in demand growth in the two biggest oil markets. In the US, there has been almost no growth in the first three quarters of 2019, while China has grown by 0.6 mb/d on average. Moving into 2020, US growth is expected to pick up to 190 kb/d while China slows to 375 kb/d.
The hefty supply cushion that is likely to build up during the first half of next year will offer cold comfort to OPEC+ ministers gathering in Vienna at the start of next month. However, a continuously well-supplied market will lend support to a fragile global economy.