100% Renewables, Beyond the Grid: Aspiration or Destination?
In August 2019, Deloitte surveyed 308 executives across multiple industries in the private and public sectors to understand these organizations' paths in the transition to renewable energy, their goals and procurement strategies and the challenges they face.
Driven by economic incentives and mounting external pressures for organizations to decarbonize their energy supply, the renewable energy transition has taken root and appears poised to accelerate in the U.S. However, according to survey respondents, better access to renewables as well as policy initiatives and technological advances, would still be needed to help many organizations reach their renewable energy goals.
Momentum is accelerating, but goals fall short
While targets varied significantly by amount and year, 45% of respondents cited commitments to increase renewable energy sources by a target year and nearly 25% cited having goals to produce, or generate, specific percentages or amounts of renewable energy. Only 2% said they were specifically targeting 100% renewables.
Nonetheless, renewables will still likely be vital in helping the more than half (53.5%) of respondents with goals to reduce their organization's carbon footprint and cut overall greenhouse emissions. In fact, of those respondents who did not report specific goals for procurement, nearly 60% noted increasing their renewable energy use as key to achieving these objectives.
Cost cutting and the environment are top drivers for action
Amongst the top drivers of respondents' interest in renewable energy, "cost cutting" was cited as number one at 36.4%, followed by the desire to reduce environmental impact and carbon footprint with 35.4%. An emerging driver of increasing importance is evolving stakeholder and investor expectations (13.6%), which is pushing many organizations to develop new environmental, social and governance strategies (ESG), including sourcing more renewables to help decarbonize their energy supply.
Top sectors ahead of the curve — health care is the most prescriptive
Overall, respondents from the consumer products and services, manufacturing, and health care/medical industry groups had the highest concentrations of renewable goals targeted for the period 2020-25, while technology and telecommunications industry respondents' goals extend through 2045, but are concentrated before 2030.
The health care/medical industry was highest in terms of goals to source a specific percentage of their electricity from renewables, at nearly 61%. And 87% of respondents reported plans to electrify space and/or water heating.
According to the survey, the technology and telecommunications industry group was found to be among the most active and advanced industry sectors in renewable procurement. About 71% of respondents from this group said their renewable electricity purchases were through active sourcing, including onsite renewable resources, increasingly with battery storage. Also, 82% reported plans to electrify space and/or water heating.
New strategies and tools reinventing renewables procurement
Over the last decade, the most common strategy to reduce carbon footprints has been to purchase and sell unbundled renewable energy credits (RECs). Today, several options exist, making renewable procurement easier, including utility green tariffs, for organizations in regulated states, and more direct instruments such as power purchase agreements (PPAs), in unregulated states, as well as renewable energy project ownership. Fifty-seven percent of survey respondents reported ownership of renewables and 80% chose PPAs (physical and virtual) as their key procurement strategies.
And while community solar was originally designed for residential customers, projects are now opening to corporate customers. Only about 11% of respondents chose this as a procurement option, but the potential is high. As states continue to develop policies, this tactic will likely continue to grow.
Policy, technology and accessibility key factors to easing the transition
While electric utilities can play a direct role in enabling organizations to transition to 100% renewables, factors in the broader ecosystem would also have to evolve to accelerate the transition. Primarily, a coordinated national U.S. energy policy putting a price on carbon would be one of the strongest enablers for the 100% renewable movement, according to the study.
From a technology perspective, long-duration battery storage was one of the technologies cited in the study as having the greatest impact in helping accelerate the 100% renewable transition — stabilizing the intermittency of renewables to act more like baseload power sources such as natural gas.
Additional factors cited by respondents that could facilitate their renewable transition journeys include: greater availability or access to renewable resources (33.4%), finance and funding (31.2%) and simpler market structures to ease procurement (25.6%).
To learn more about the study, "Moving organizational energy use toward 100 percent renewables—aspiration or destination?" and access the full report, click here.
Korea: Keep supporting people and the economy until recovery fully under way
Korea has limited the damage to its economy from the COVID-19 crisis with swift and effective measures to contain the virus and protect households and businesses. Support for workers and the export-dependent economy should continue, given falling employment and the risk of prolonged disruption to trade and global value chains, according to a new OECD report.
Thanks to the government's prompt response to the pandemic, Korea is experiencing the shallowest recession among OECD countries. However, the recovery will be slow and uncertainty remains high, says the latest OECD Economic Survey of Korea. The Survey recommends continuing economic support measures to households and business until a recovery is fully under way, while ensuring that fiscal plans preserve long-term fiscal sustainability. Income support should be targeted to low-income households, and skills training should be offered even beyond the crisis to help vulnerable people who lost their job find employment in new areas.
Sound public finances mean there is room for fiscal stimulus. The Survey suggests focusing investment in some of the areas featuring in the recent Korean New Deal, such as 5G telecommunication and artificial intelligence. Reforming regulations, cutting barriers to competition and encouraging innovation could help to diffuse new technologies through the economy and lift productivity.
The Survey projects a rebound in activity after the sizeable drop in the first half of 2020, with a 0.8% contraction in 2020 and 3.1% growth in 2021, absent a resurgence of the pandemic. While domestic-oriented activity is normalising gradually, the global recession is holding back exports and investment. A second global wave of infections would delay the recovery: GDP would then contract by 2% in 2020, and growth reach only 1.4% in 2021.
Further disruptions in world trade and global value chains would hurt the Korean economy, which depends heavily on exports and is deeply integrated in global value chains. In addition, the COVID-19 crisis is creating financial risks, notwithstanding a wide range of policy interventions, as rising unemployment and loss of income affect debt reimbursement by households and small businesses, while uncertainty increases financial market volatility.
The Survey examines the looming pressures of an ageing population, with Korea's old-age dependency ratio set to be the highest of any OECD country by 2060. It notes that the share of elderly people in relative poverty – defined as living on less than half of the median household income of the total population – is the highest among OECD countries. It recommends further increasing the basic old-age pension and focusing it on people in absolute poverty, as well as addressing high unemployment among disadvantaged groups and the wide gender wage gap. Along with stronger social protection, easing labour market regulations would promote productivity and reduce labour market duality.
A Survey chapter on the digital economy looks at the potential to boost productivity and well-being by building on the country's outstanding digital infrastructure and IT technology and addressing digital skills gaps and the digital gap between large and small firms. The Survey recommends building on the system of regulatory sandboxes – where regulatory obligations can be partly waived to encourage innovation in products or business models – to improve product market regulations. It also recommends facilitating the use of telemedicine to boost productivity and well-being.
MDBs' Annual Climate Finance Passes $61 Billion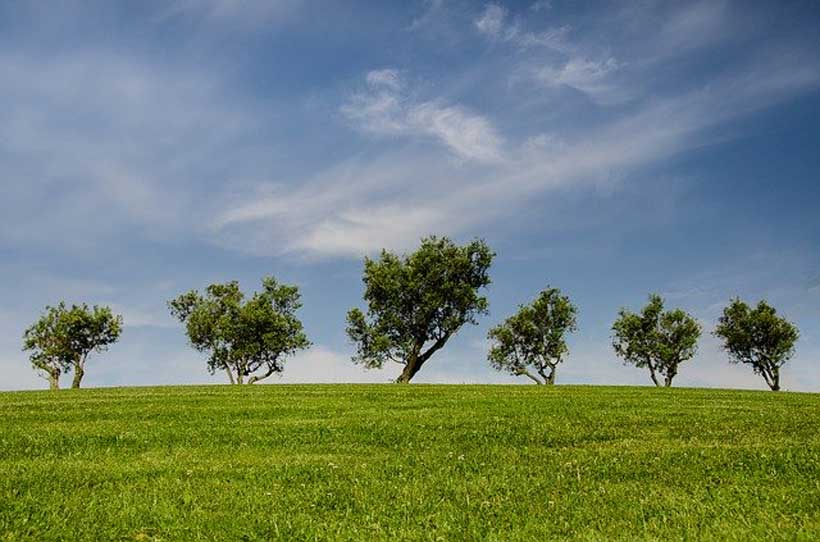 Climate financing by seven of the world's largest multilateral development banks (MDBs) totaled $61.6 billion in 2019, with $41.5 billion (67%) in low- and middle-income economies, according to the 2019 Joint Report on Multilateral Development Banks' Climate Finance.
In addition to its traditional focus on low- and middle-income countries, the 2019 report expands the scope of reporting for the first time to all countries of operations.
Some $46.6 billion, or 76% of total financing for the year, was devoted to climate change mitigation investments that aim to reduce harmful greenhouse gas emissions and slow down global warming.
The remaining $15 billion, or 24%, was invested in adaptation efforts to help countries build resilience to the mounting impacts of climate change, including worsening droughts and more extreme weather events from extreme flooding to rising sea levels.
The report combines data from the Asian Development Bank (ADB), the African Development Bank, the European Bank for Reconstruction and Development, the European Investment Bank, the Inter-American Development Bank Group, the World Bank Group and—for the first time—the Islamic Development Bank, which joined the working group in October 2017. In 2019, the Asian Infrastructure Investment Bank also joined MDB working groups, and its data is presented separately in the report.
Additional climate funds channeled through MDBs—such as from the Climate Investment Funds, the Global Environment Facility Trust Fund, the Global Energy Efficiency and Renewable Energy Fund, the European Union's Funds for Climate Action, and the Green Climate Fund—also play an important role in boosting MDB climate financing. In 2019, the MDBs reported a further $102.7 billion in net climate cofinancing from public and private sources. This raised the total climate activity financed by MDBs in 2019 to $164.3 billion.
"The growing flow of MDB climate finance shows our joint resolve to take on climate change and, in the face of the coronavirus disease (COVID-19) pandemic, it is more important than ever to 'build back better' in a low carbon and climate resilient way," said the Director General of ADB's Sustainable Development and Climate Change Department Woochong Um. "The report shows that climate finance provided by and through the MDBs is providing increasing support for these needed transitions."
In 2019, ADB committed almost $7.1 billion in climate finance (more than $5.5 billion for mitigation and $1.5 billion for adaptation). This included $705 million from external resources, including multilateral climate funds. Further, ADB mobilized $8.8 billion of climate cofinancing.
The report shows that the MDBs are on track to deliver on their increased climate finance commitments. In 2019, the MDBs committed their global annual climate financing to reach $65 billion by 2025—with $50 billion for low- and middle-income countries—and that MDB adaptation finance would double to $18 billion by 2025. The MDBs have reported on climate finance since 2011, based on a jointly developed methodology for climate finance tracking.
The 2019 Joint Report on Multilateral Development Banks' Climate Finance is published in the midst of the COVID-19 pandemic, which has caused significant social and economic disruption, temporarily reducing global carbon emissions to 2006 levels.
Public Transport Can Bounce Back from COVID-19 with New and Green Technology
Public transport must adapt to a "new normal" in the wake of the coronavirus disease (COVID-19) pandemic and adopt technologies that will render it more green and resilient to future disasters, according to a new report by the Asian Development Bank (ADB).
The report, Guidance Note on COVID-19 and Transport in Asia and the Pacific, details the profound impact of the pandemic on transport, as swift lockdowns forced millions this year to work from home overnight, schools to shift to e-learning, and consumers to flock to online shopping and food delivery.
While public transit may have been previously perceived as a mostly green, efficient, and affordable mode of travel, initial trends in cities that have re-opened have indicated that public transit is still considered to be relatively unsafe and is not bouncing back as quickly as the use of private vehicles, cycling, and walking.
"The two key challenges ahead are addressing capacity on public transport to maintain safe distancing requirements, and how best to regain public confidence to return to public transport," said Bambang Susantono, ADB Vice-President for Knowledge Management and Sustainable Development. "In the short term, more effort is needed to reassure public transport users of safety and demonstrate clean and safe public transport. In the longer term, technological advances, big data, artificial intelligence, digitalization, automation, renewables and electric power can potentially offer fresh innovations to tackle changing needs, giving rise to smarter cities."
While drastic lockdown measures around the world have brought world economies to their knees, satellites have recorded data on how the concentrations of CO2 and air pollutants have fallen drastically, bringing clear blue skies to many cities.
But as cities have reopened, traffic levels have increased. For example, Beijing traffic levels, by early April 2020, exceeded the same period in 2019. If this trend is seen on a wide scale, it could set back decades of effort in promoting sustainable development and more efficient means of urban mobility.
The report says there is a short window of opportunity for cities to promote the adoption of low-carbon alternatives to lock-in the improved air quality conditions gained during the peak of the pandemic lockdown. Public transport can play an important role through more active promotion of clean vehicles, provision of quality travel alternatives in public transport, and a better environment for non-motorized modes such as walking and cycling to enhance overall health and wellbeing.
The confidence of passengers on public transport should be restored through protective measures such as cleaning, thermal scanning, tracking and face covering, the report says. Further study to explore how protective and preventive measures can be stepped up to allow relaxation of safe distancing requirements would help mitigate capacity challenges. A possible future trend may be consolidation of services and rationalization of routes to better serve the emerging travel demand patterns and practices.
As countries enter the "recovery" phase, further preventive and precautionary operating measures and advanced technology should be implemented to enable contactless processes and facilitate an agile response. Demand management measures can facilitate crowd control in public transport systems and airports. As a complementary measure, non-motorized transport capacity could be expanded to absorb spillover demand from public transport.
Since mass public transport is the lifeblood of most economies, government policies and financial support are essential during this period, to enable public transport operators to stay viable and continue to support the movement of passengers and goods in a sustainable way.
For ADB, which committed last year $7 billion to the transport sector, behavioral trends linked to COVID-19 may require a review of the short-term viability of passenger transport and operational performance to meet changing demand for public transit systems. "Regardless of the COVID-19 pandemic it is clear that developing Asia will continue to have a large need for additional transport infrastructure and services," the report concludes. "It would take several years before the projects currently in the pipeline would be operational and much can happen during these years."