How Countries in Southeast Asia are Working Together to Accelerate Human Capital Development
In their decades-long efforts to spur strong economic growth and significantly reduce poverty, countries in the Association of Southeast Asian Nations (ASEAN) also successfully improved education and health outcomes for their people. Today, however, ASEAN's average indicators on education, skills development, and health are below what is expected of its current income levels. These persistent gaps can undermine future growth and prosperity in the region.
To thrive in the global economy, where new technologies will create industries that have yet to be imagined, and where the changing nature of work prizes higher-order skills, ASEAN countries will have to go back to basics – and invest in its children.
The challenge is significant. Almost a third of children in the region have stunted growth due to chronic malnutrition, making them highly prone to life-long cognitive and physical limitations. These can lead to poor school performance and diminished career prospects overall. And though schooling rates are high across ASEAN, limited education quality generates large learning gaps – 21 in 100 children have low reading comprehension skills at the end of primary school. Some 15% of 15-year-olds living today will not reach the age of 60 mainly due to noncommunicable diseases such as diabetes, cancer, and cardiovascular and respiratory illnesses. Both issues are partly a result of unequal access to basic services, including healthcare and education, which in turn contributes to widening income inequalities.
ASEAN countries, while linked geographically and economically, have varying levels of life expectancy, job productivity, and education quality. At the core of these challenges is the need among all countries to accelerate human capital development. This month in Bangkok, Thailand, leaders from the region came together to discuss how to take this further.
"Disparity, poverty, education and health, remain a challenge in ASEAN. We have to make Human Capital Development an integral part of our development," ASEAN Secretary-General Lim Jock Hoi told the ASEAN High-Level Meeting on Human Development on September 9, 2019.
Organized by Thailand's National Economic and Social Development Council (NESDC) and Ministry of Foreign Affairs, the World Bank and UNICEF, the high-level meeting was designed to facilitate dialogue among member states to share successful policy frameworks and emerging challenges, as well as help identify new approaches to human capital development and move towards a set of common, yet adaptable, policy directions.
ASEAN has their work cut out for them. The World Bank's Human Capital Index projects that upon adulthood, children born in ASEAN today will be just 59% as productive as they could have been. To change this, political commitment to shift public investments to the right places is critical.
Thailand, for example, reduced the rates of child stunting from 25 to 11% over the last 30 years through targeted, community-based nutrition programs in areas with high levels of poverty. The successful approach brought together health, agriculture, education, water and sanitation by close community-level coordination to address malnutrition.
Anutin Charnvirakul, Deputy Prime Minister and Minister of Public Health, shared how Thailand kickstarted its Universal Health Coverage (UHC) scheme in 2002 even though it was still regrouping from the 1997 Asian Financial Crisis. The UHC scheme entitled every Thai citizen to essential health services, and coverage reached 100% in 2018.
"UHC is about national commitment. We don't have to wait until we are rich to get UHC. We just have to commit," Anutin said.
Other countries in the region have also performed well in various areas. Vietnam stands out with its high-quality basic education system due to its commitment to education reform and substantial public spending, while Singapore initiated successful schemes to retrain and employ older workers.
Experts presented delegates with data that illustrated how globally, investments in health and education, especially for young children, generates high returns on productivity. It gives the future workforce the necessary cognitive and social skills to navigate a knowledge-based economy. The meeting ended with recommendations for accelerating human capital development in ASEAN. These include fighting malnutrition with nutritious foods and quality healthcare, orienting the entire education system around improved learning for the young and lifelong learning for adults, and achieving UHC to provide everyone with quality health services and financial protection from health-related shocks to their income.
But as Laurence Chandy, UNICEF's Director of Global Insight and Policy Office, reminded participants, to realize these goals, countries will have to make "fiscal commitments and more importantly set clear policies for implementation that are specific to each country."
Belt and Road Initiative: Challenging South and Southeast Asia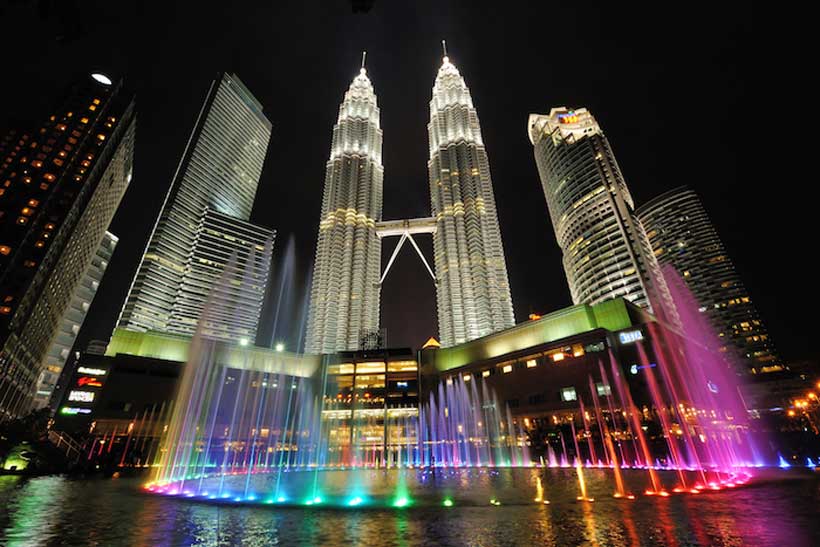 The euphoria about the Belt and Road Initiative (BRI) in Indonesia and elsewhere in South and Southeast Asia (SEA) has been felt since 2017, particularly following the country's participation in the BRI Summit in Beijing that year, where Indonesia (along with other SAARC and ASEAN member states) was expected to receive massive investments from China to support several infrastructure projects.
This year, the debates concerning the BRI are again becoming prevalent after Indonesia's Coordinating Minister for Maritime Affairs Luhut Binsar Panjaitan as Indonesia's representative signed 28 BRI projects last April. Among the various debated subjects is the growing concern about the real nature of the BRI. Is that a Chinese developmental initiative or a geopolitical instrument that uses debt-trap as a tool to bring targeted countries into the desired terms.
The BRI as Chinese debt trap
In the realisation of the BRI, China is targeted to spend US $ 4.4 trillion (Rp 62.7 thousand trillion) which is divided into various infrastructure projects in 65 countries. The funds from China will be disbursed from three main institutions, namely the Export-Import Bank of China, the Asia Infrastructure Investment Bank and the Silk Road Fund. However, the implementation of the BRI caused various kinds of controversy, one of which was related to the fear of a debt trap.
Sri Lanka is one of the BRI participating countries that must give up on China's debt. The Mattala Rajapaksa International Airport (MRIA) project in Sri Lanka which costed US $ 190 million (Rp 2.7 trillion) with an interest of 6.3 percent did not benefit from the airport's operations.
As a result, the Sri Lankan government is losing money. This made the country unable to pay debts to China. The inability to pay credit or interest, at the end of June 2016, led Sri Lanka to make an agreement with China in the form of equity (surrendering land for lease) for 99 years to the country.
According to a well-known SAARC strategic analyst based in India, Brahma Chellaney, what China does with its BRI is a debt-trap diplomacy effort, where this type of diplomacy is a bilateral relationship that is interwoven on the basis of debt. In its operations, this type of diplomacy involves a creditor country that deliberately extends excessive credit to the debtor country. If the debtor country cannot fulfill its debt obligations, often the creditor country will make it possible to interfere with economic and political conditions in the debtor country.
Acknowledging this, Malaysian Prime Minister Mahathir Mohamad in August 2018 said his country would stop funding-backed projects from China, including a railway line worth US $ 20 billion as there is a possibility that the country would be trapped in huge debts.
"We should avoid binary categorisations… However, a bilateral approach in developmental strategies historically does not bring back satisfactory results. Besides the Bretton Woods instruments – often enveloped in controversies, do not forget developmental champions. All of them are multilateral institutions of fair conditionalities, of balanced and transparent instruments: UNIDO, ADB, but also Islamic Development Bank, OFID or UNCTAD. If not a loan, ask them at least for advice", prof. Anis H. Bajrektarevic reminded us recently in Kuala Lumpur at the Economic Forum.
Indonesia and lessons from Malaysia
The same concern is also prevalent in Indonesia, given that the country, in the midst of many of its own problems, the government seemed to be incessantly ambitious to continue to take part in the BRI. It is important to remember that currently Indonesia's external debt has reached US$387.6 billion at the first quarter of 2019. It consists of government and central bank external debts of US$190.5 billion that have slightly rose by 3.1 percent (year-on-year) and private external debts of US$197.1 bilion that have rocketed by 12.8 percent (year-on-year).
Although the ratio of Indonesia's external debt to Gross Domestic Product (GDP) is relatively safe at the level 36.9 percent and S&P Global Rating has just raised the long-term sovereign credit ratio for Indonesia from "BBB-" to "BBB", the Indonesia's economic foundation is very fragile.
In 2018, for instance, the massive capital outflow made significant depreciation of the Rupiah against the US dollar due to the hike of Fed Fund Rates and the contagion of Turkish lira crisis. The currency hit about 15,000 rupiah against the greenbacks, the lowest level since the 1998 financial crisis, and made it one of the worst performing currencies in the region.
The extreme volatility of the Rupiah causes payments of interests and foreign debts more expensive. The 1998 financial crisis provided a precious experience that many companies faced default and the country's economy experience chaos with economic growth of -13.1%. With such conditions, how come Indonesia dear to magnify its debts by signing massive BRI projects?
There is also a concern that the BRI projects is, instead of profiting Indonesia, putting the country at a disadvantage. One example comes from the Palembang LRT project, which has the same potential as the airport in Sri Lanka, is empty with little visitors. In fact, this project must suffer losses with an operating burden of Rp. 8.9 billion (US$618, 545) per month.
By looking at the fact that infrastructure projects have not been able to improve economic growth and to the gap in inequality – especially in the East – as well as various other disputes, the government's decision to sign many BRI projects is certainly questionable. Also ironic is that the implementation of infrastructure development in Indonesia remains suffering from overt corruption practices. Instead of aiming at the welfare of society, infrastructure projects often become fields of concern for interested parties. Overall, there is a possibility that Indonesia will face Chinese debt trap is it is not careful, which would have negative impacts on the Indonesian economy.
The government needs to be able to make sure that participating in the BRI would not led to its loss. As what Malaysia has done, Jakarta may need to renegotiate with China on the terms and conditions of those projects. Indonesia must realise that China needs them more than they need China as the planned maritime route under the BRI would not be realised without Indonesia. Malaysian case demonstrates that negotiation is possible with China. Failure to do the above, it would not be surprising if what happened to Sri Lanka would also happen to Indonesia.
*Dendy Indramawan is a research assistant at Jakarta-based Institute for Development of Economics and Finance.
From our partner International Affairs
ASEAN Summit Meeting 2019: Expectations and Norms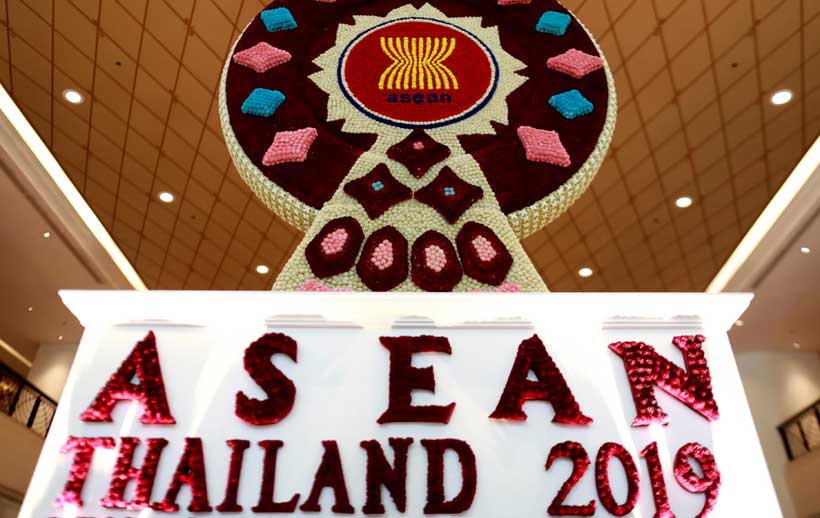 The 2018 ASEAN Summit had posed a valid question with regard to the compatibility between ASEAN centrality and the Indo-Pacific concept. ASEAN addressed this impending question through its approach paper on the Indo-Pacific. However, the question remains that whether ASEAN can remain central to the Indo-Pacific or would address regional issues in routine manner which have become victim of ASEAN norms without any strong recourse to regional mechanisms related to security. ASEAN policy of consensus building has made ASEAN more predictable in terms of its yearly communique and discussions. During the last three years ASEAN Communiqué have outlined lofty ideals and impressive blueprint for future but the core security issues have been sidelined or accorded with a low priority listing, in the face of bon homie between ASEAN member states and dialogue partners. The fault lines on major economic issues, South China Sea, environmental problems such as Indonesian haze and the template for industrial revolution 4.0 needs better focus and strategy along with new ideas and compatible processes.
ASEAN strategy on the efficacy of Indo-Pacific manifests itself in the document which highlights that 'ASEAN centrality as the underlying principle for promoting cooperation in the Indo-Pacific region, with ASEAN-led mechanisms, such as the East Asia Summit (EAS), as platforms for dialogue and implementation of the Indo–Pacific idea, while preserving their formats'. The dichotomy with regard to ASEAN position is that Indo-Pacific is more of a strategic and regional security construct. The subscribers of Indo-Pacific are not very accommodating towards China in the architecture despite the fact that few dialogue partners have expounded the need for the construct to be inclusive. The long drawn US-China trade war and the barb of words on the increasing Chinese assertiveness in South China Sea have made matters more complicated. Further, Vietnam has been highlighting the Chinese bullying tactics in Vanguard bank and also its repeated foreign ministry briefings have stressed that China is trying to make non-disputed zones as contentious zones. Over a period of time, it is expected that US and Vietnam might enter strategic partnership agreement with defence and security cooperation as a priority. This would jeopardize Chinese designs in South China Sea and also bring the Eagle closer to the Dragon's chest.
The incompatibility between ASEAN centric approach in even regional security apparatus envisaged under Indo-Pacific is a concern. ASEAN has imposed the recurrent and repeated thoughts of Indo-Pacific as inclusive zone and a zone for promoting interconnectedness and dialogue between partners. ASEAN position is understood in terms of maintaining its relevance but it must recognize the fact that Indo-Pacific was not an ASEAN process to serve its interests. The dialogue partners' interests are involved and they might or might not accept ASEAN diktats on the subject. In that case ASEAN would be seen as the fog horn without much contribution to larger security issues. The synergies envisaged between ASEAN and Indo-Pacific is flawed because ASEAN as an institution has failed in terms of providing maritime security but has been successful in information sharing through institutional mechanisms. Given the limited naval capacities that most of the ASEAN members have, with the exception of Singapore, the efforts for regional maritime security needs a better approach. The naval and maritime security cooperation under ASEAN needs better coordination with dialogue partners and structural support.
The ASEAN summit meeting 2019 might have to address the following issues in a more focused way rather than template responses which now anyone can anticipate. Firstly, it will have to make clear commitment among the members of maintaining the status quo and promising that the skirmishes between the ASEAN member states on South China Sea(SCS)should not be advantageous to China. China has been advocating negotiations through bilateral consultations, incrementally happening in this region. Secondly, ASEAN will have to stop meting out step-motherly treatment to the interest of Vietnam because of the intrinsic Cold war apprehensions. Thirdly, ASEAN must make a strong stance with regard to finalizing the draft Code of Conduct with China on terms acceptable to all the claimant parties rather than towing the Chinese instructions. Fourthly, the dialogue partners have also failed the security initiatives undertaken by ASEAN and it would be prudent for the Dialogue partners to commit to a new framework which might be known as Treaty of Amity and Cooperation (TAC) Plus framework which provides natural corollary to offensive action undertaken by any dialogue partner against any ASEAN member, leading to its eviction from the ASEAN and ASEAN centered mechanisms. The consensus laden framework at times leads to constraining action in the regional organization. Lastly, the ASEAN members must institute a South China Sea high powered committee to bring about dialogue and also raise relevant issues of concern without any fear or favour.
It has been seen that the deployment of Chinese survey ship in Vanguard bank for long duration of time defies any logic with regard to any scientific experiments or serious survey. China has used the survey ship Haiyang Dizhi 8 as a decoy for its strategic military activities and the deployment of large coastguard and naval vessels are a testimony to it. The withdrawal of the survey ship just before the ASEAN summit shows that China does not want SCS to figure anywhere in the ASEAN Communique and thereby taking evasive measures. Also, there is no guarantee that China would not return to the same area in future. The international community must take note of Chinese tactics and must issue a strong rebuttal. Mike Pence, US vice President speech (October 24) during a lecture at Wilson Center said, "…. make it clear to Beijing that no nation has a right to claim the maritime commons as territorial seas". He accepted that, "the Chinese Coast Guard has tried to strong-arm Vietnam from drilling for oil and natural gas off of Vietnam's own shores''. It clearly shows that Chinese activities were illegal and were strong arm tactics, the signs of an irresponsible UN Security Council member. Vietnam would also be joining as non-permanent member of Security Council in 2020, and therefore it is imperative for the country to raise the South China Sea issue at this important forum. Vietnam would also be assuming the ASEAN Chairmanship in 2020. It has been seen in the past chairmanship of 2010 that Vietnam has avoided larger discussion on South China Sea. This shortsightedness was detrimental to the interests of Vietnam due to which the South China Sea as a major security hot spot was avoided in subsequent ASEAN meetings. Even in ADMM plus meeting this has to be raised and better rebuttal of Chinese action in Vanguard Bank is needed. China has already established the bilateral consultation mechanism with Malaysia on South China Sea, completely undermining the role and responsibility of ASEAN as a legitimate organization for such discussions. This also forewarns that China might wean away other claimants from the South China Sea consultations, forcing Vietnam to protect its own interest in not so obliging ASEAN forum. During this year ASEAN Summit Vietnam must do lobbying with dialogue partners as well as claimants to put South China Sea as a main point in the East Asia Summit discussion and also in 35th ASEAN Summit Communique. This would help getting necessary traction in international and regional media.
In conclusion, one might witness that in this ASEAN summit the resonance of 'One ASEAN One Identity', ASEAN Community, sustainable development partnership, marine pollution, haze, culture, strategic trust, defence cooperation, military medicine, cyber security, transnational crime, and industrial revolution 4.0 would be discussed. The ASEAN would have to identify its approach to evolve as the regional organization furthering the needs of the region and consolidating itself as one homogenous identity. Interestingly, the core values of 'ASEAN way' and consensus might get reflected in the communiqué under Thailand's chairmanship. However, much depends on Thailand's priorities in highlighting issues and taking cognizance of the developments in economic cooperation, security and building strategic trust while keeping the ASEAN values intact. The biggest question is whether ASEAN is ready for its role in ASEAN 4.0. Vietnam would have to make assertive diplomatic approach and not a hesitant demeanor to protect its EEZ and territorial waters threatened by Chinese encroachments.
Progressive Development of Democracy in Asia-Pacific Region
The Asia- Pacific region is becoming an interesting entity to study as of the various dynamics it entails. This region is characterized with the gradual elimination of poverty resulting from regional integration, cooperation between proximal states, inflow of capitals, and development initiatives. At the same time territorial disputes and regional rivalries also prevail in the region. Likewise, the democratic patterns of the region have undergone a democratic transition.
There has been a prevailing notion that the Asian region has been dominated by authoritarian regimes with very little or no room for democracies. These circumstances have gradually evolved and democracies are consolidated and made their way into the region. Likewise, all the regimes have found democracy as instrumental to elevate their stature in international standing.
Indonesia particularly has been an ardent supporter of spreading democracies beyond its shores. Similarly, circumstances in Malaysia, Singapore, and Thailand have paved way for democracies to make its way through electoral process.
Historically, the struggle for democracy in the Asian region commenced following the decolonization from the colonial powers. The struggle for democracy suffered as the instability and ethnic rebellions resulted into chaos and created such a vacuum that was filled by elites and left no room for democracy. Secondly, the second wave of democratization initiated in the mid-1980s followed by uprisings against corrupt and oppressive regimes such as the Marcos regime in Philippines in 1986, the removal of military-backed regimes in South Korea and Taiwan in 1987.
Following the fall of Soviet Union, Mongolia also made a transition to democracy. Likewise, this was followed by the resumption of a civilian government in Thailand in 1992.In 1993, democracy made its way to Cambodia with the intervention of the United Nations. Furthermore, Indonesia's Suharto Regime fell apart in 1998 and in 2001 the U.N made endeavors to bring democracy to East Timor after the termination of the civil war.
As a result of these transitions, Indonesia, South Korea, Philippines, Thailand and Japan have established strong democracies in the region. In 1997, South Korean voters elected Kim Dae Jung, the region's most prominent democracy activist to power. Similarly, Taiwan, and Mongolia are also the examples of successful democracies. In March 2000, the island first democratic transition of democratic power of power in which the opposition leader, Chen Shui-Bian became the president, this was a historic moment for the burgeoning democracy for Taiwan.
In Nepal, following the peace agreement between Maoist insurgents and the government there came a replacement of the royals with the republic after few years and a new constitution was introduced in 2015.In 2008, in Bhutan, the constitutional monarchy substituted absolute monarchy followed by its first political elections. Likewise, in Myanmar, the military paved way for democracy and it materialized into a multiparty election in 2015, the first of its kind in 20 years
Today when different political parties run for elections, human rights is one of the crucial factors on which they compete on, this is opposed to the earlier practices of oppressing the public. Similarly, Mongolia has also encountered with positive changes following the democratic transition along with competitive democratic elections
On the other hand, there are exceptions as well such as China and North Korea. China still has one party system and it poses obstruction to a free and fair elections. Similarly, North Korea has an authoritarian regime which has an absolute control over the lives of individuals. Human rights are violated, freedom of speech is prohibited, regime is worshipped and Kim Jong Un is not accountable for any of his actions. Even, the media is strictly controlled by the government and only a limited number of channels are streamed on the media. Internet and any western content is also banned in North Korea.
Though there are calls that democracy is waning away, for example in Cambodia there has been a severe crackdown on political opposition. Similarly, there have been curbs on freedom of speech along with censorship. Likewise, the military coup in Thailand in 2014 has also affected the democratic values. Also many argue that the democracies in the region are diluted to a large extent yet the fact of the matter remains that democracy is gaining momentum. According to the EIU Democracy Index, when comparing the level of democracy, measured on a 10 point scale from 0 (authoritarian) to 10 (full democracy) over the past ten years, the average democracy score in Asia has increased from 5.05 in 2006 to 5.41 in 2016.This region is making progress at an expedited rate as compared to other regions of the world.
One of the reasons for the burgeoning democracies is the empowerment of the youth. Through the Social media youth has become more empowered and they do not hesitate to speak on the matters on which they feel that the government has acted irrationally upon. Similarly, anything that highlights the misdoings of the leaders becomes viral on the internet, therefore the leaders are subjected to accountability and it ultimately steers in democratic values.
Coming to the conclusion there are a number of measures which can accelerate the progressive development of democracy in any region. For example, democracy should be considered as a bottom-up process where the individuals are considered the foundational elements and should be taken in this regard. Individuals should be involved in the decision making through the effective delegation of power. Likewise, Urbanization is also one of the triggers for augmenting democracy since it leads to more awareness which ultimately demands the notion of accountability. Likewise, if the youth of the country fully involved in the political affairs then it can avert the prospects of circumventing from democratic values. If these patterns prevails then democracy will nurture to a great extent in the region.